Friends! I have an exciting story to share with you today – this past weekend we took a quick road trip to Waco to check out the Christmas celebrations at the Silos and it was so much fun. I've been itching to go back and visit ever since our first trip over the summer, so this was the perfect excuse to go lust after some home decor stuff I could never afford and cross my fingers for a Chip & Jo Jo sighting (spoiler: didn't happen).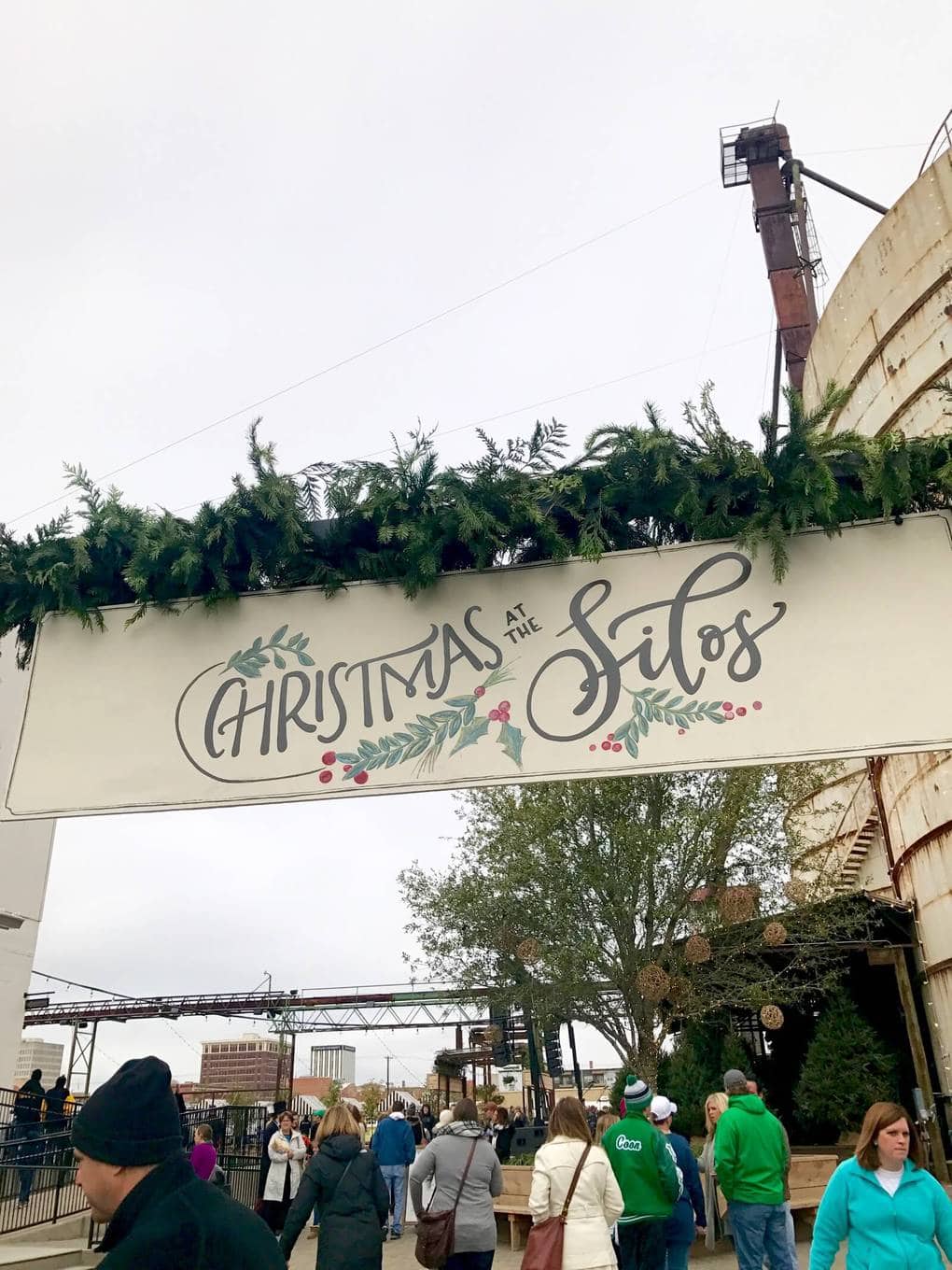 Christmas at the Silos
One of my favorite things about visiting Magnolia Market is how it kind of feels like once you step onto the grounds you're stepping into a different world. It's all so well-maintained and beautiful and it genuinely does feel like this little oasis in the middle of downtown Waco (which, let's be honest, isn't really anything to write home about). It's also amusing that you seem to lose all awkwardness about taking photos of everything in sight and posing in front of random things, because everyone else is doing it too. Selfies are totally acceptable there. I was so excited to see it all dressed up for Christmas – there was Christmas music blaring and Christmas trees everywhere. It was basically heaven.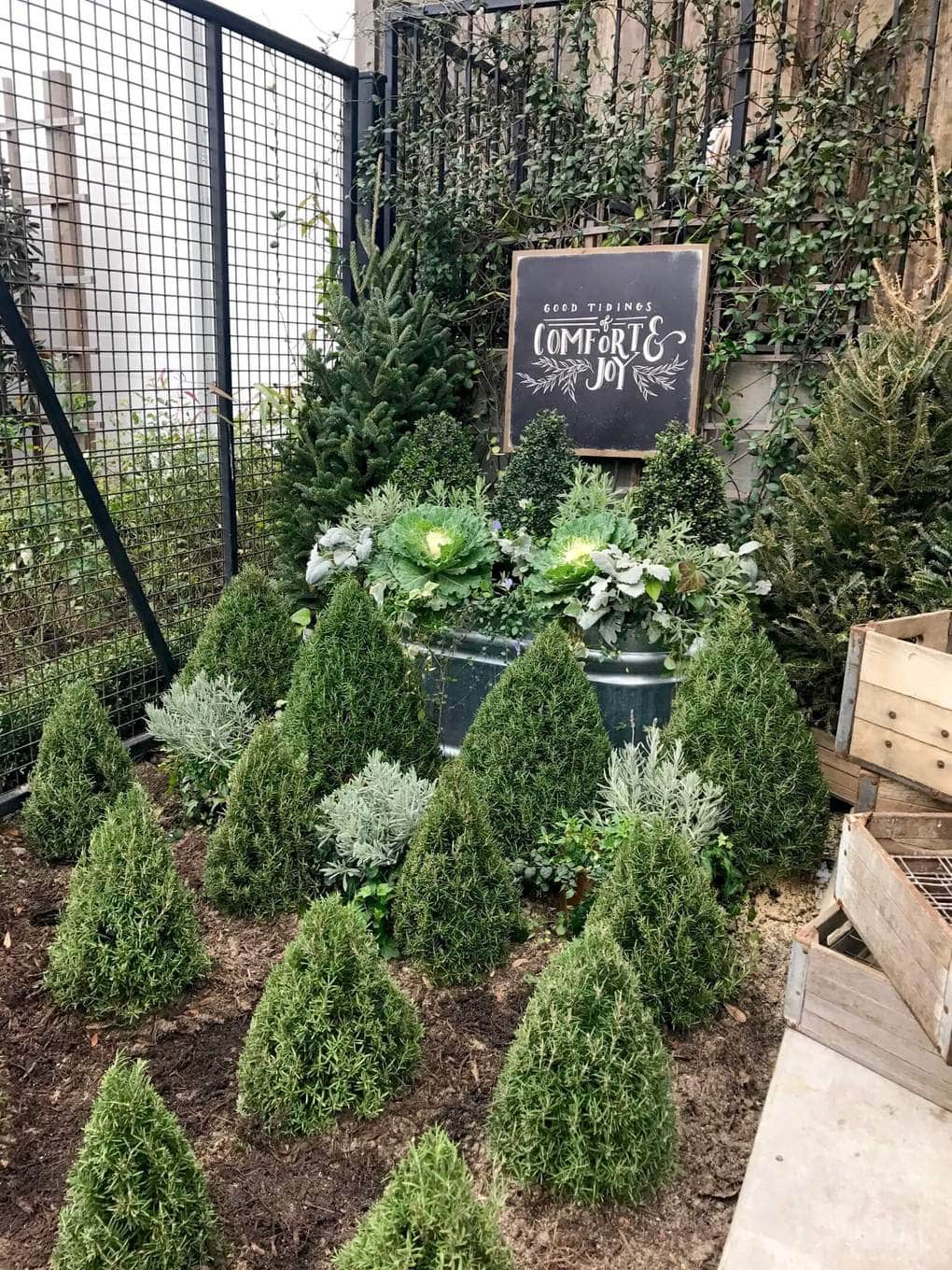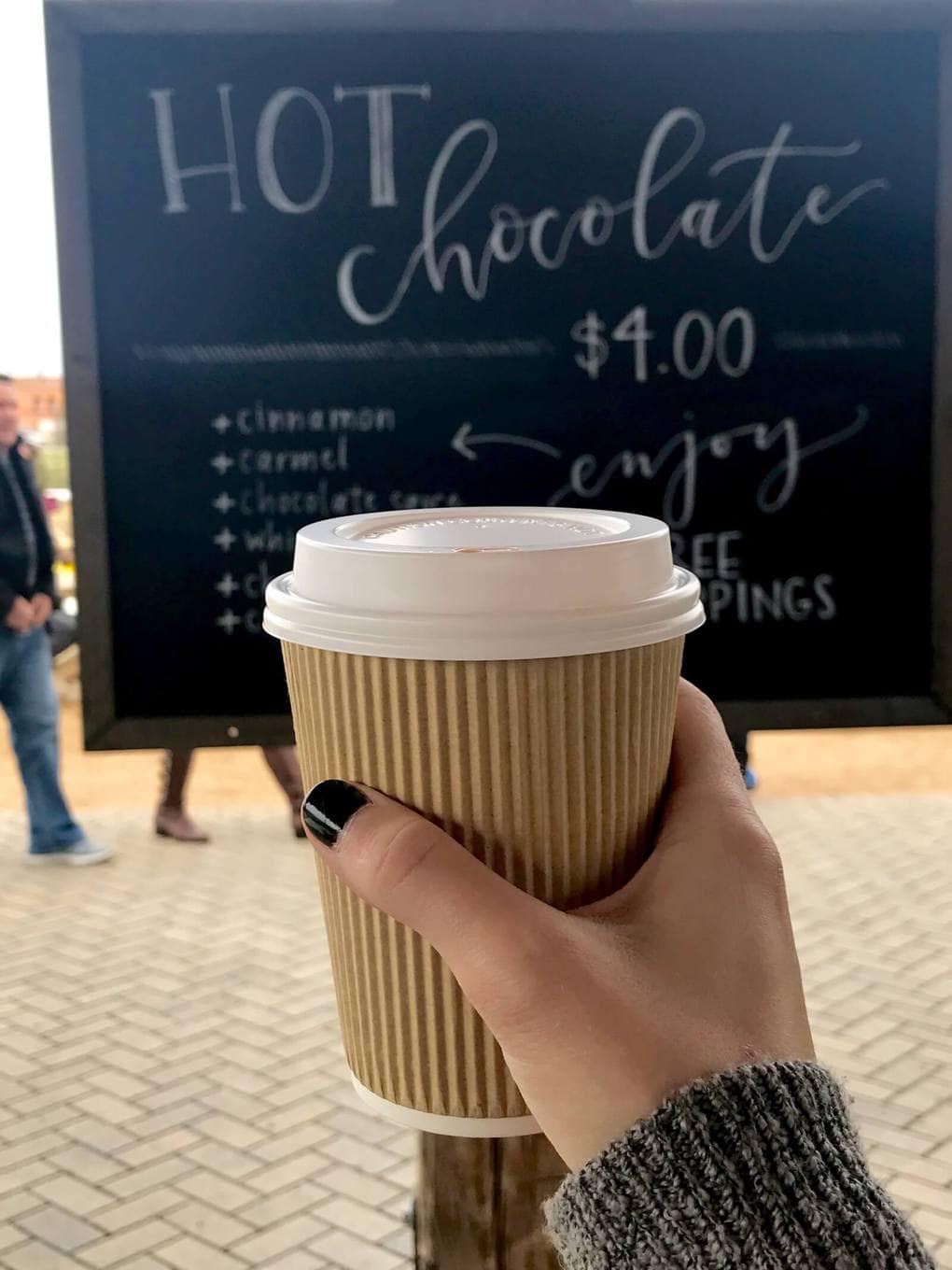 I can never get over how inspired I am when we leave that place. We didn't actually buy anything (the line was approximately 2.7 miles long) but I got so many ideas for things I want to make for our home, or for new ways to decorate. Well-curated stores like that are always such a great source of inspiration for me, because I see so many different things that I'd love in my house along with unexpected ways of styling them. Even when I don't buy anything, I leave with tons of ideas for how to recreate the look in our house. For example, I couldn't get over these amazing geometric tree garlands – so, so gorgeous!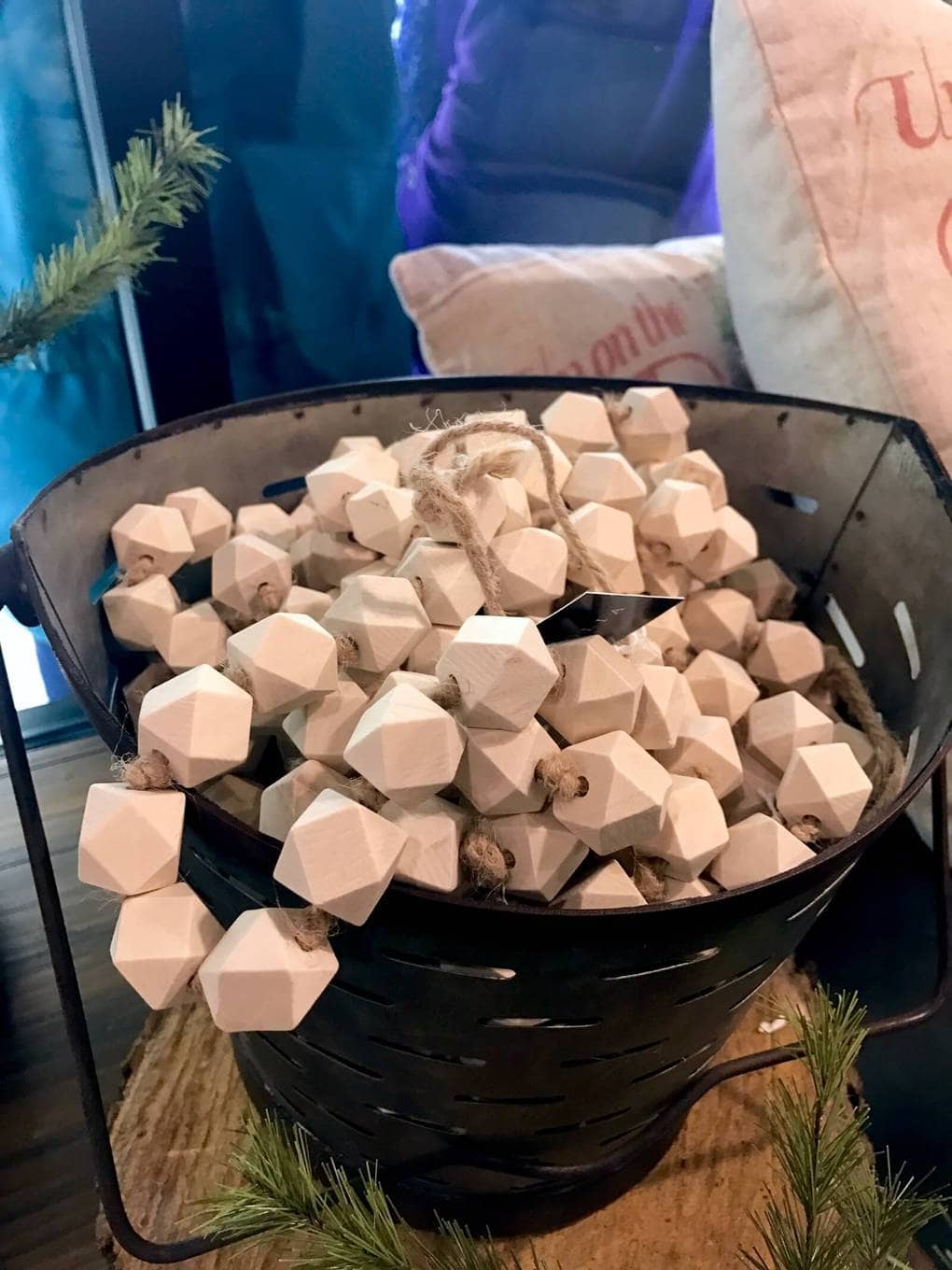 And I was so inspired by this faux mantel setup – that book display would be such a simple to recreate at home and holy cow does it make an impact.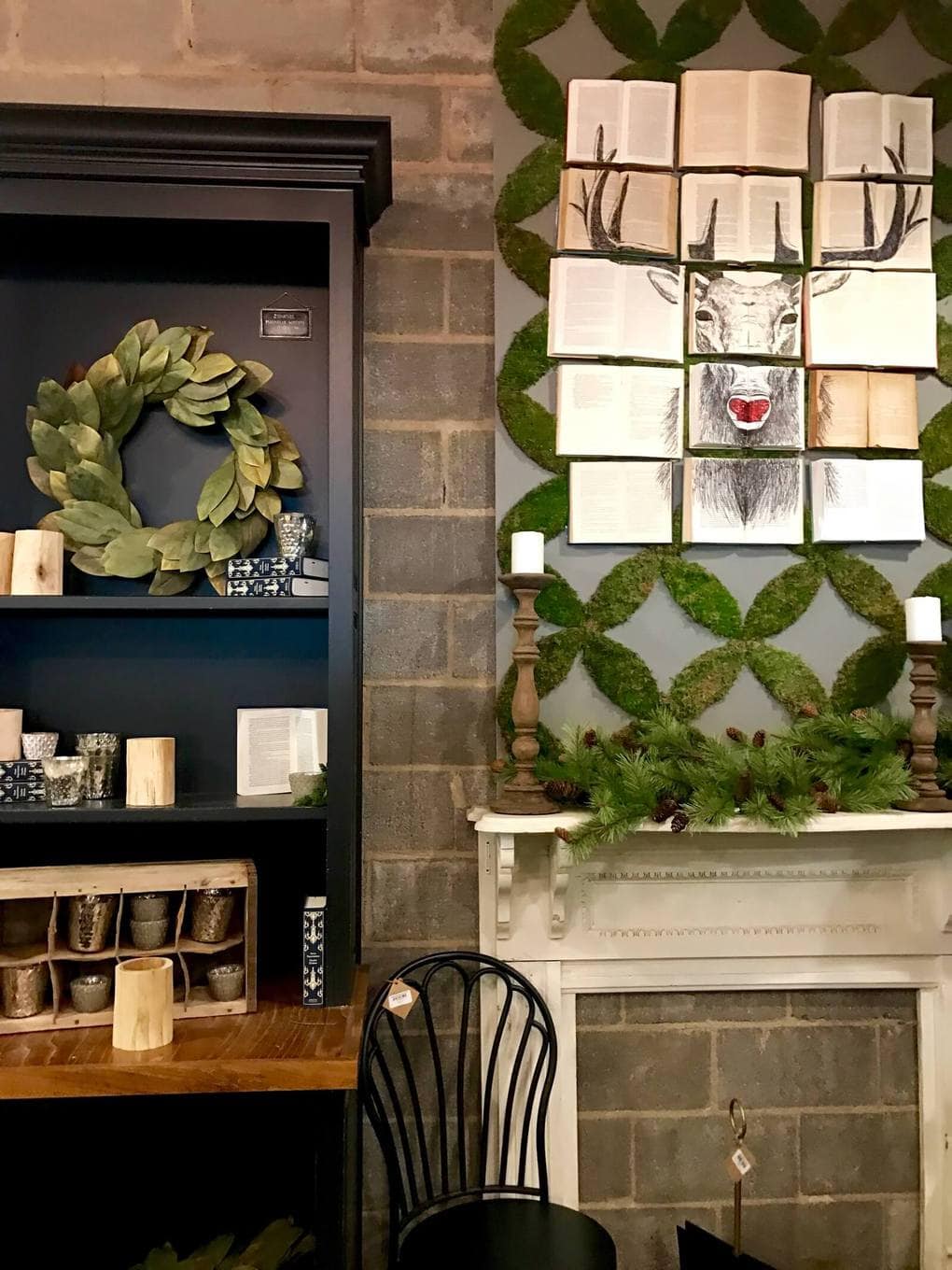 I also can't stop drooling over these tree farm signs when I see them in people's houses – I am determined to make one before next Christmas!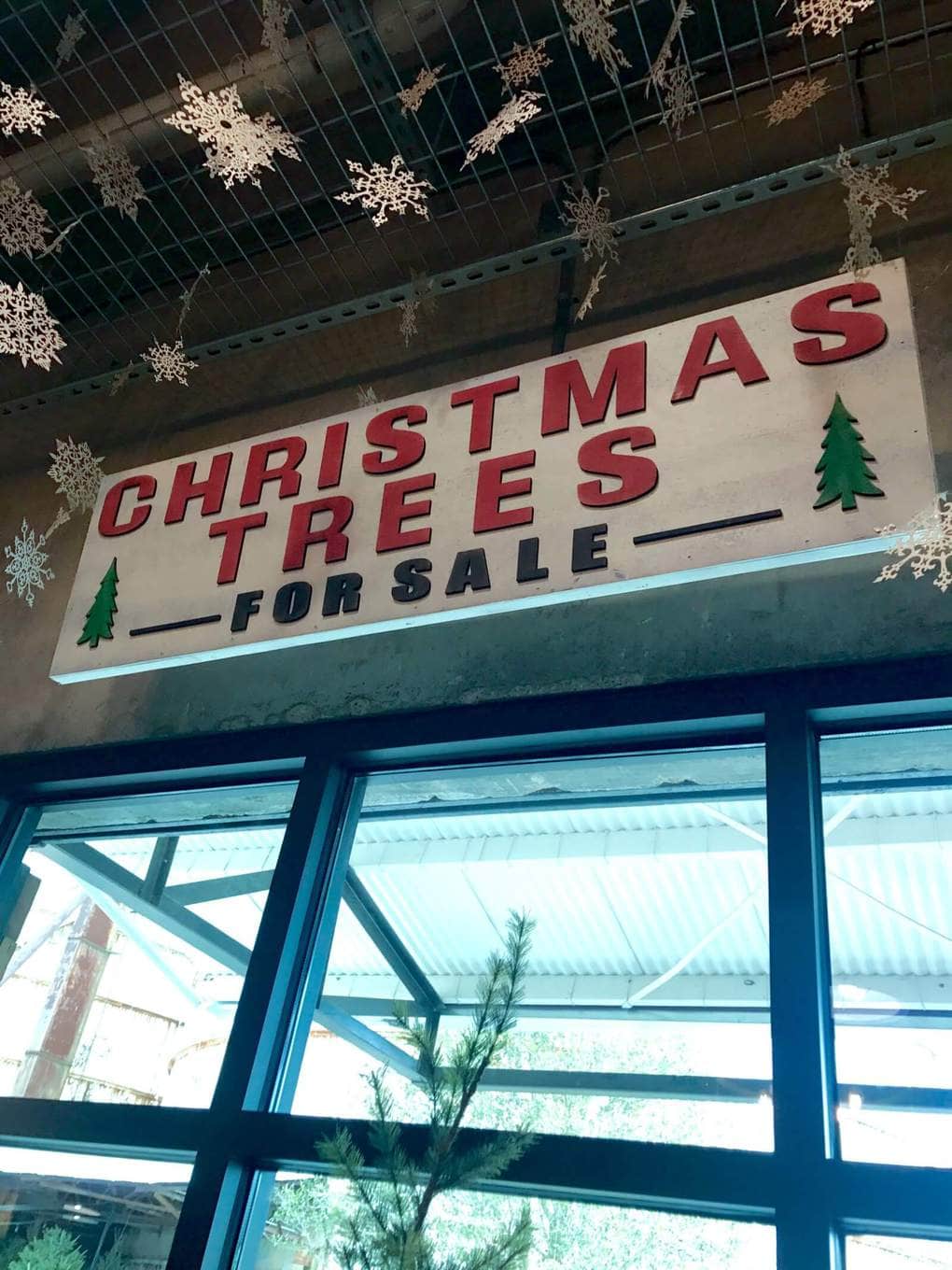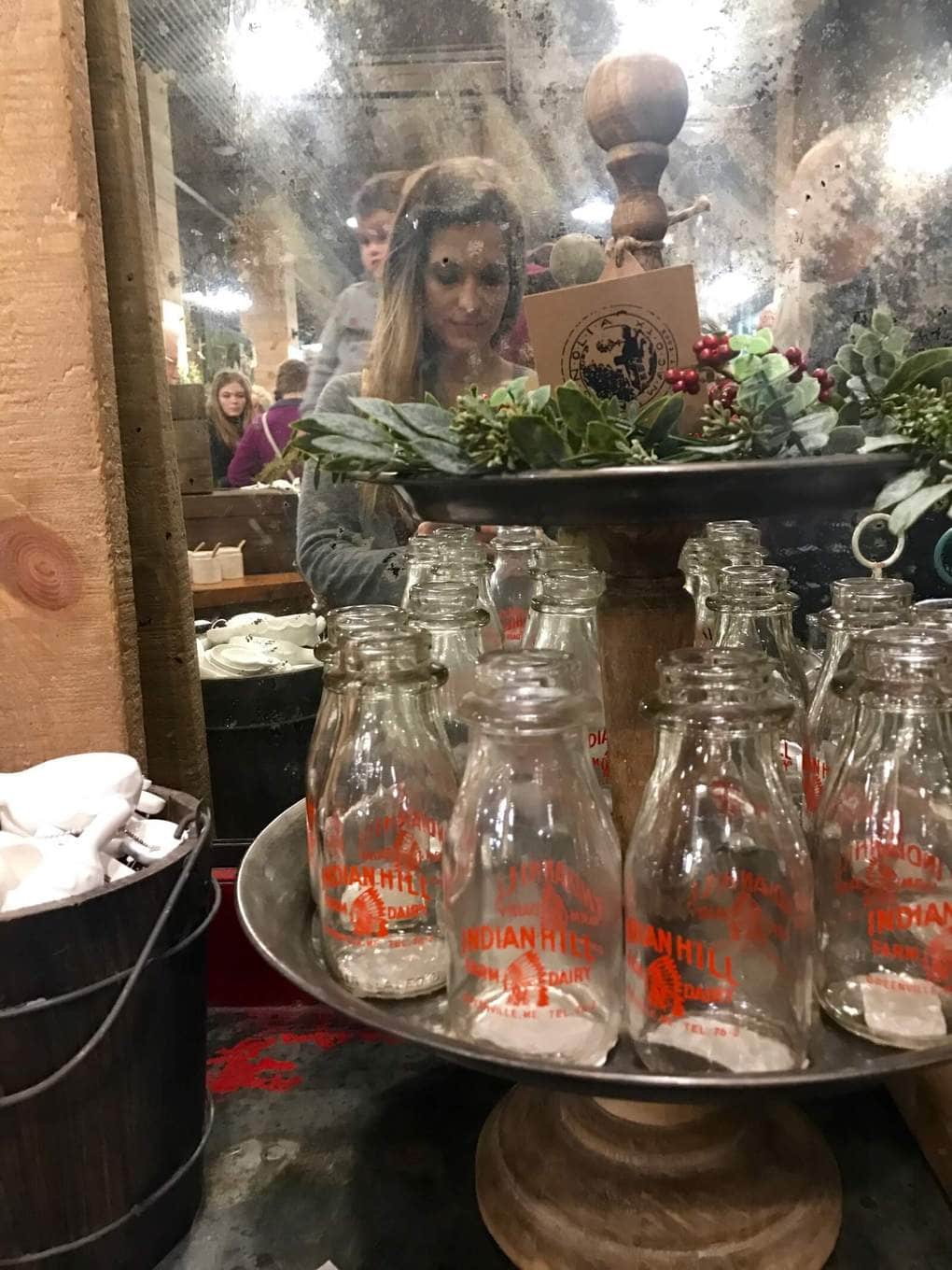 I'm pretty sure this is one of those stores that I could just bring home one of everything and be really happy. It's probably a good thing we don't live closer to Waco, because it would be seriously dangerous to my wallet to be able to visit on the regular.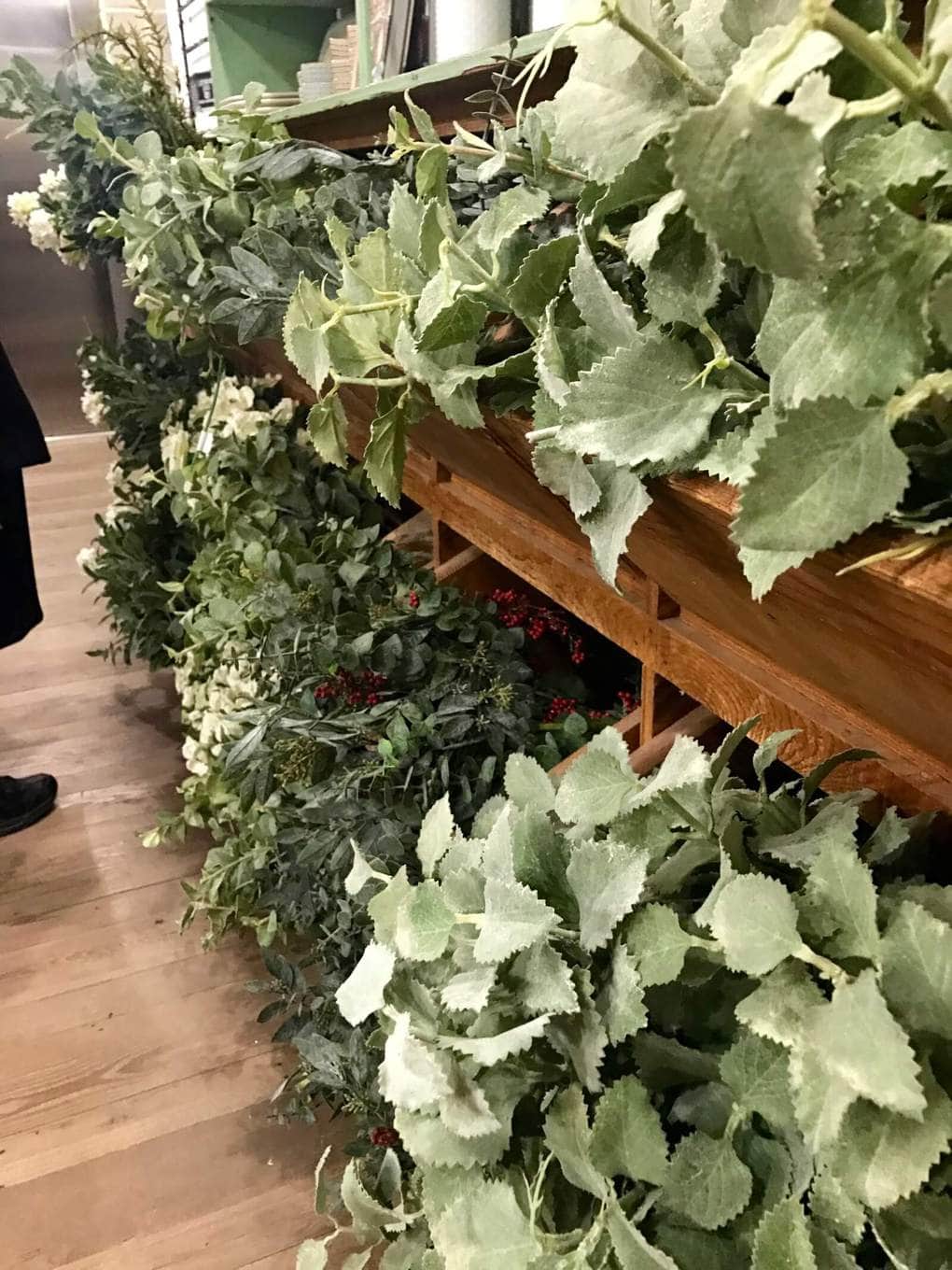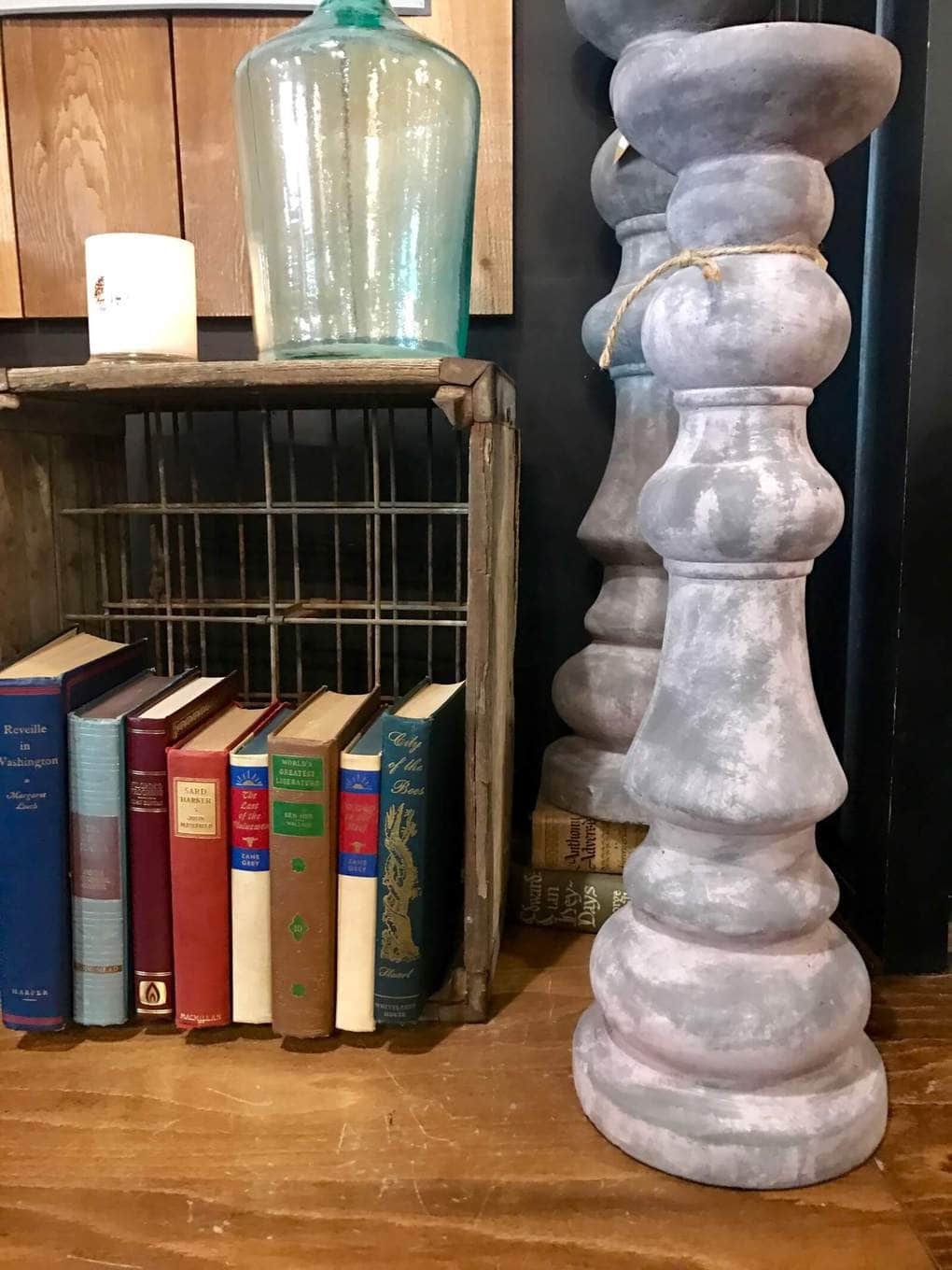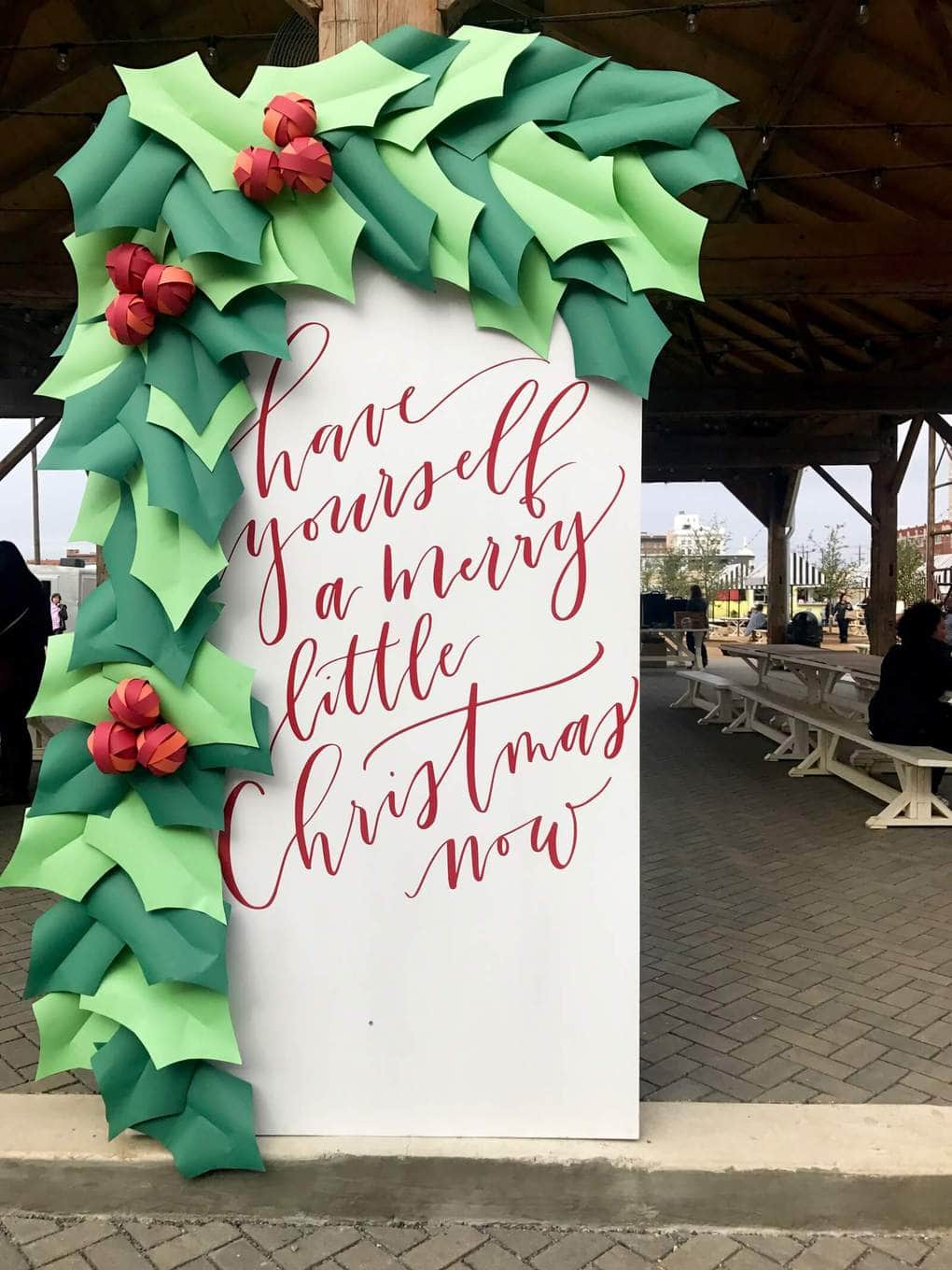 After we looked around the store a bit we had a celebrity sighting – Santa! If you watched my Instagram story over the weekend, you'll know Jackson was just about out of his mind with excitement over seeing the big guy in the flesh, and it was so, so cute to watch him interact with him. He told him what he wants to Christmas (an elephant and superheroes), smiled for a picture, and got some stickers from him. It was so sweet, and so fun to see how dang excited he was.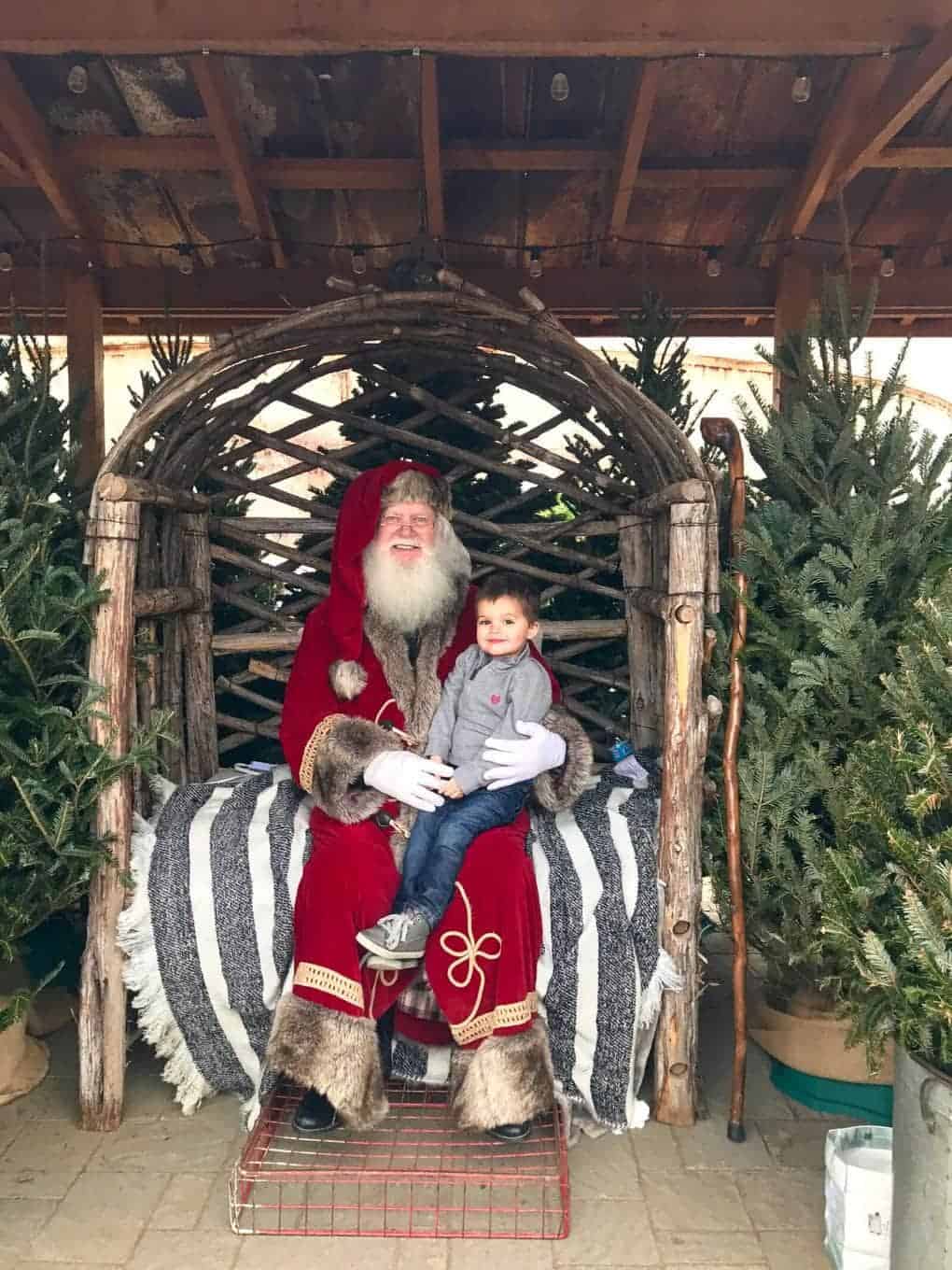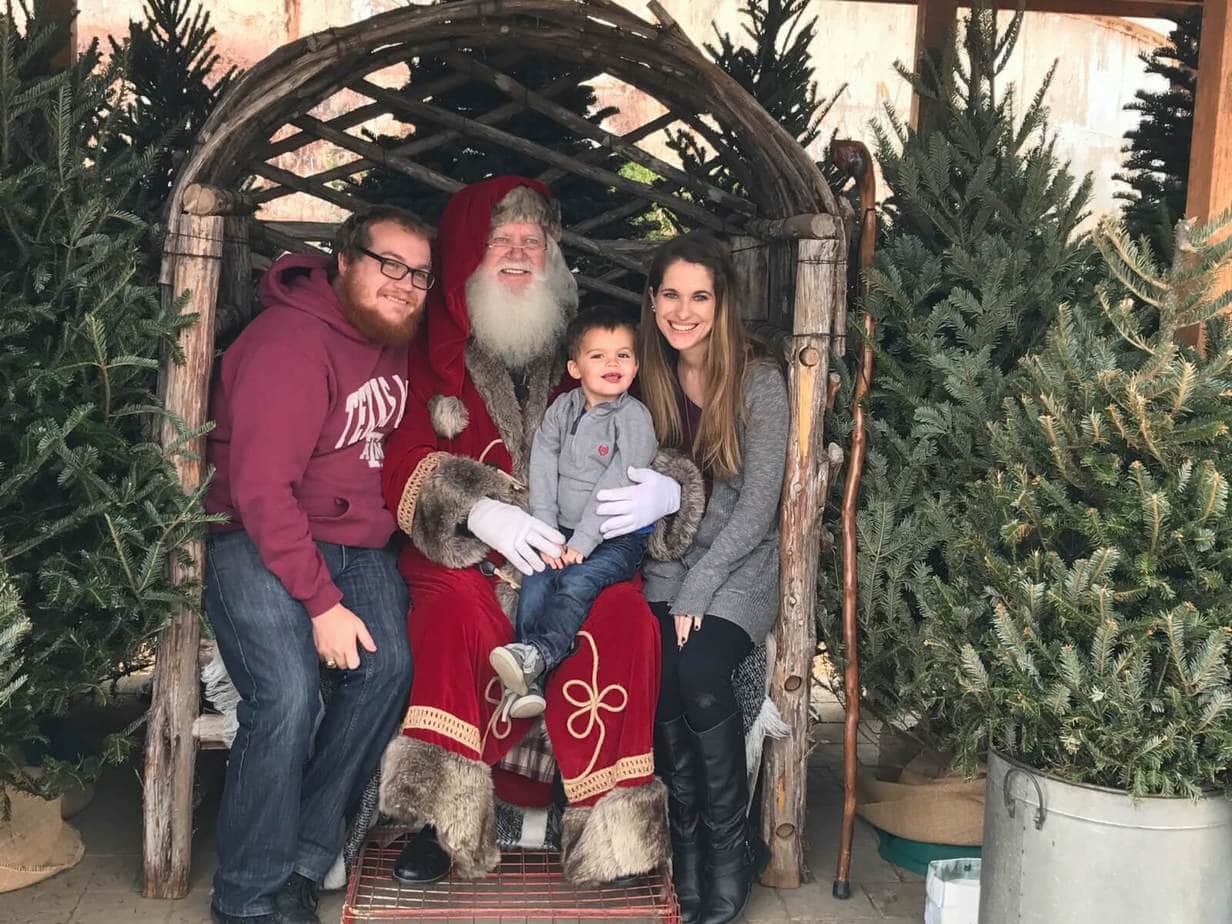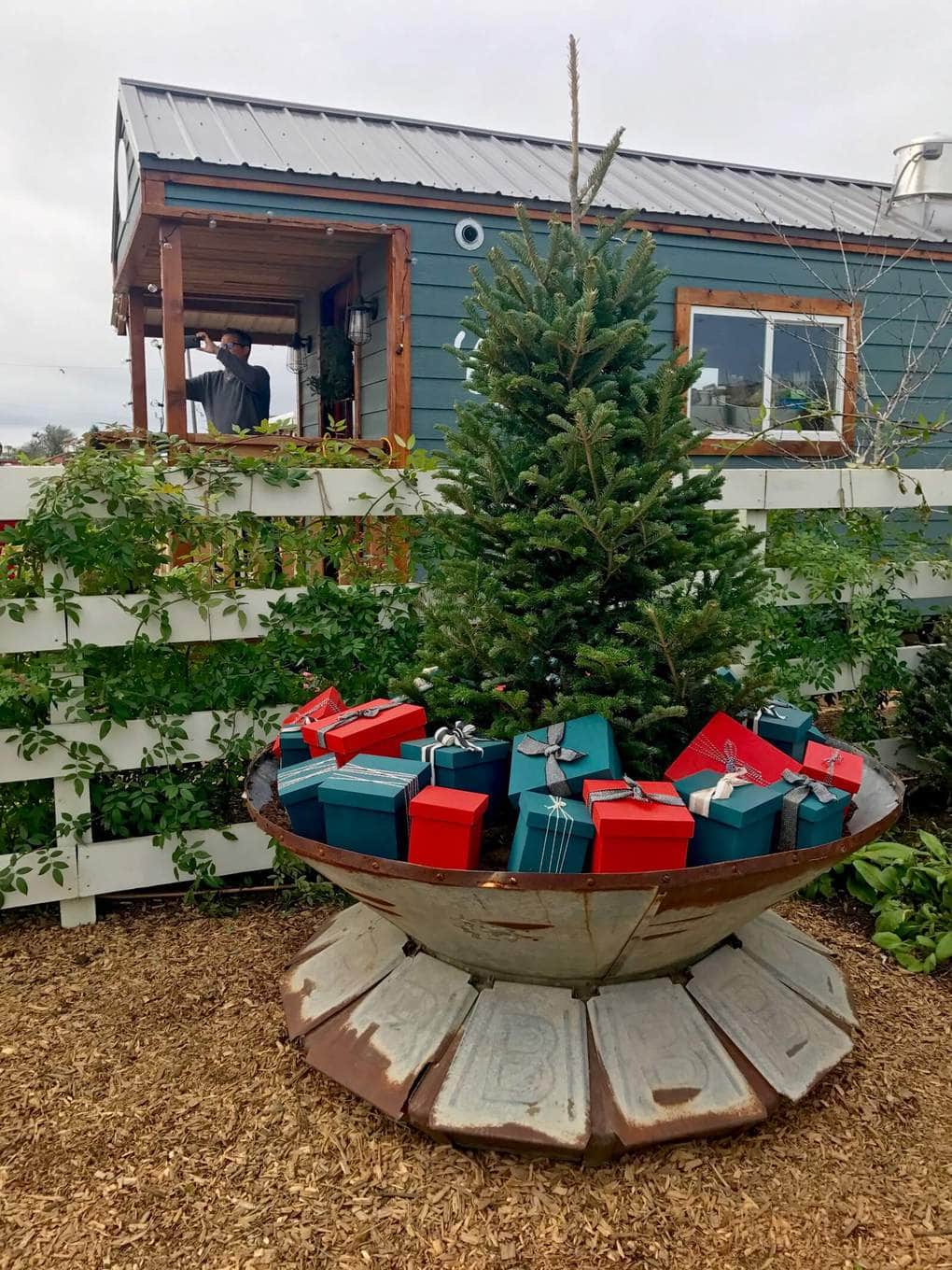 We also, of course, had to snag some cupcakes and cookies at the bakery before we headed out. I've literally had dreams about the lemon lavender cupcakes in the months since we've been there, so I was practically frothing at the mouth. Their chocolate chip cookies are also probably the best cookies I've ever eaten. I'm drooling a little bit just thinking about them.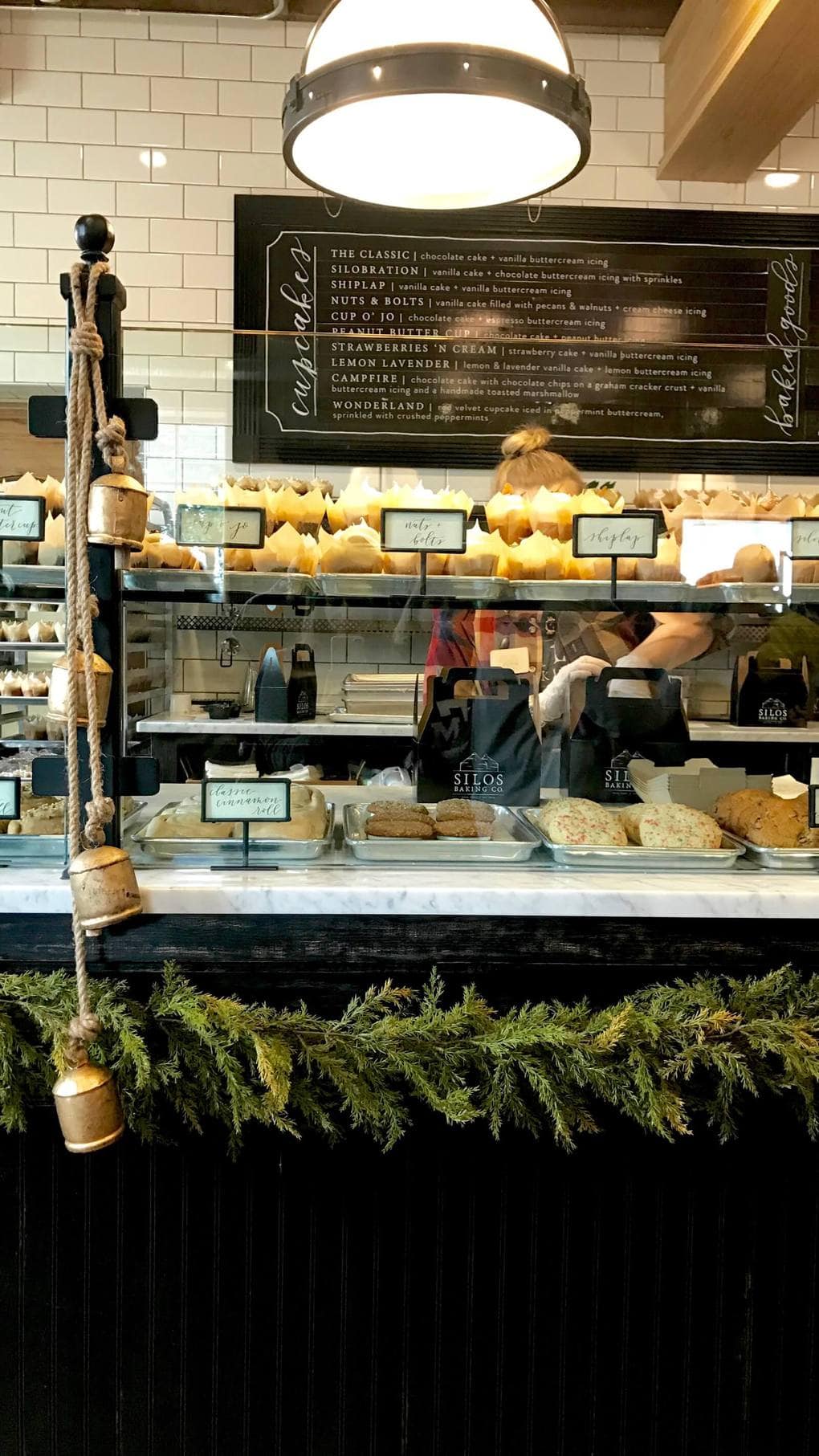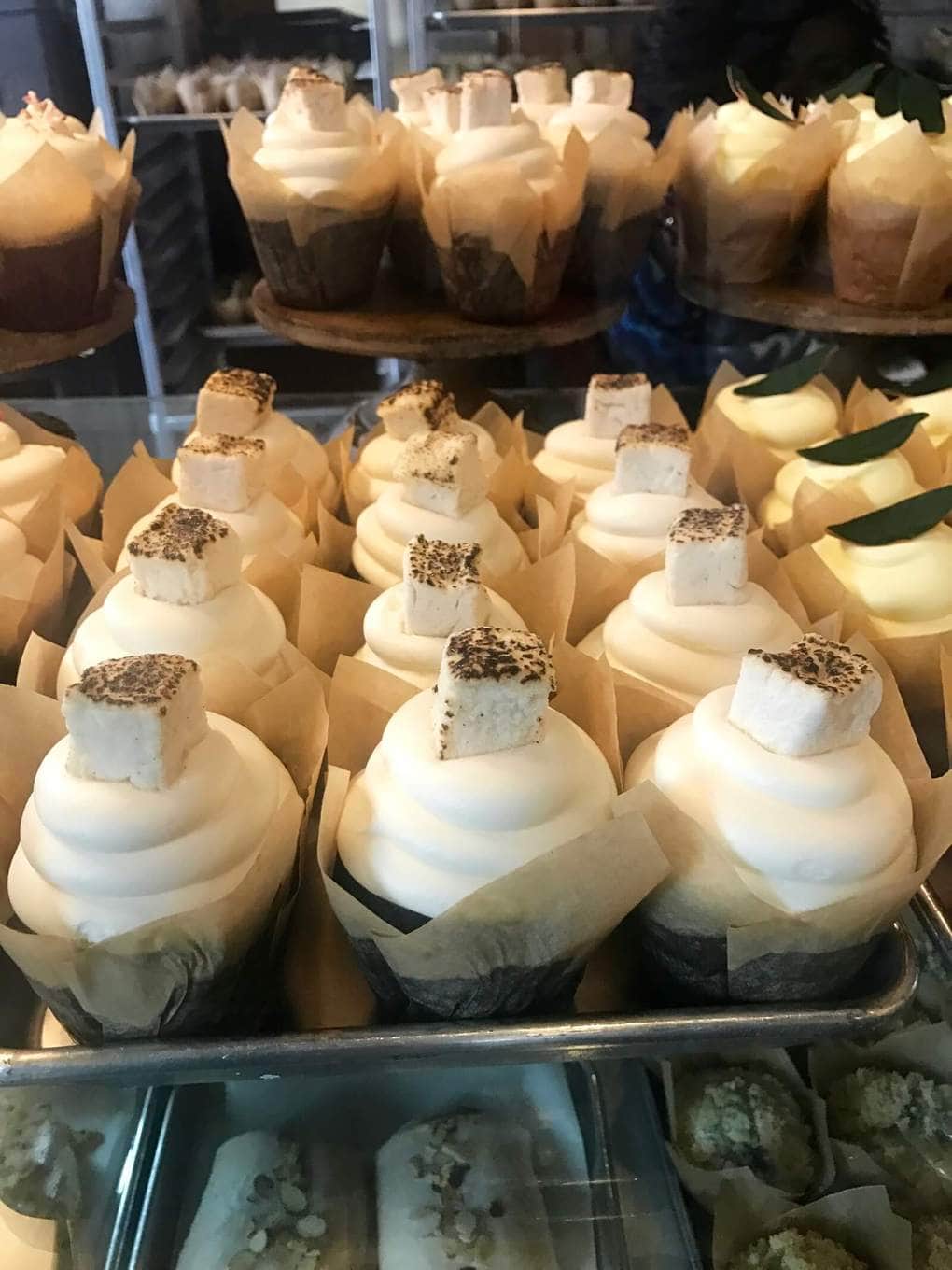 After we finished up at the Silos we walked around for a while and found another really cool store called The Findery. It's got a lot of the same type of stuff you can find at Magnolia Market, without the crowd! It was a lot more relaxing to shop there, and there was basically no line. Score!
I'm already plotting our next trip out there – I'd like to go in the spring once things warm up a bit and get some stuff for the yard. I'm hoping this will finally be the year that we make our outdoor areas look nice again!
Plus, by that time I'm definitely going to be craving another cupcake.