DIY Disco Ball Witch Cauldron
There's this super simple DIY project I've seen floating around on Instagram this year – I can't find the original source for it this point because it seems like everyone is doing it. The idea is, you take an empty plastic cauldron and fill it with clear Christmas ornaments to make it look like a witch's brew is boiling over. It's so cute, and I fell in love with it the moment I saw it. I knew I had to try my own take on it. I didn't want to make it just like everyone else was doing, so I started brainstorming how I could change it up. And it hit me – a disco ball witch cauldron. What could be better?!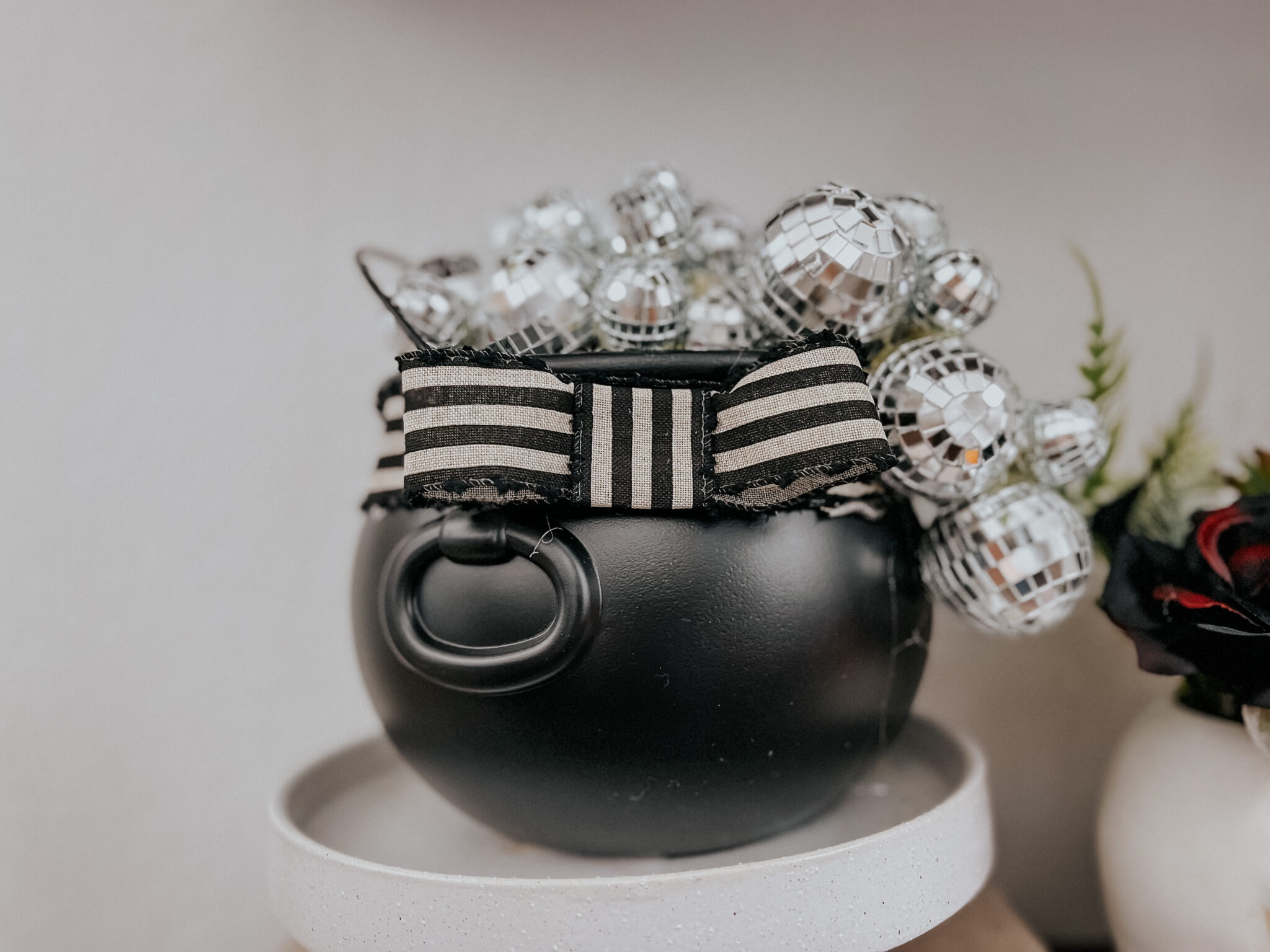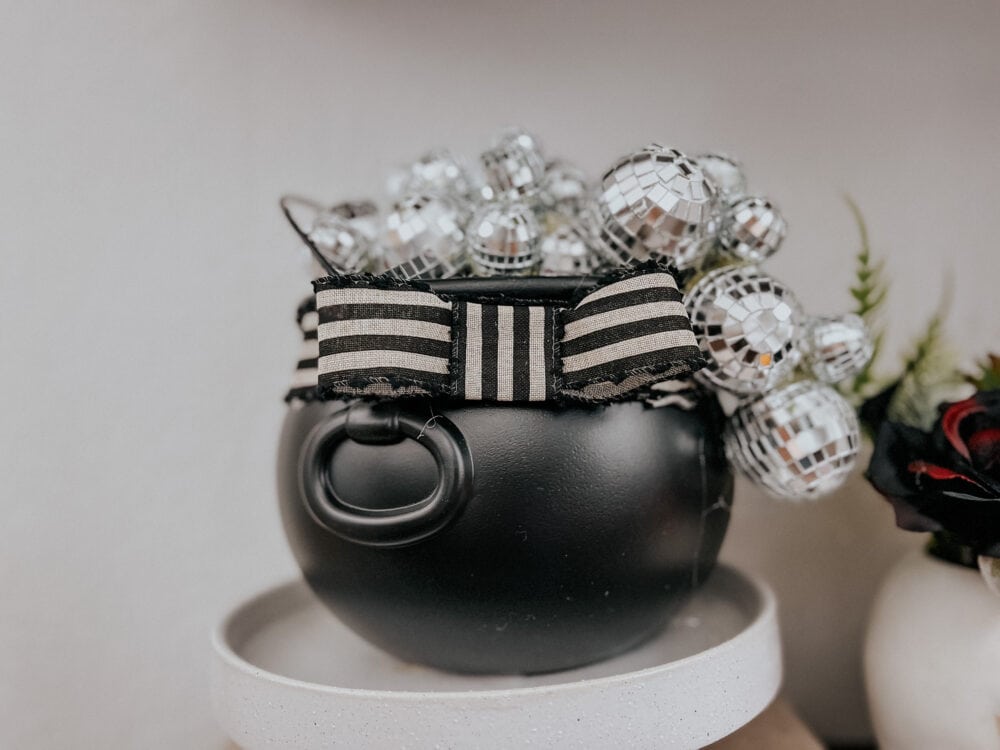 And, honestly, nothing could be better.
To say I'm in love with this little DIY Halloween decoration would be a major understatement. It combines Halloween and sparkles (two of my favorite things!) into one neat little package. It's unique and fun and was so easy to put together.
DIY Disco Ball Witch's Cauldron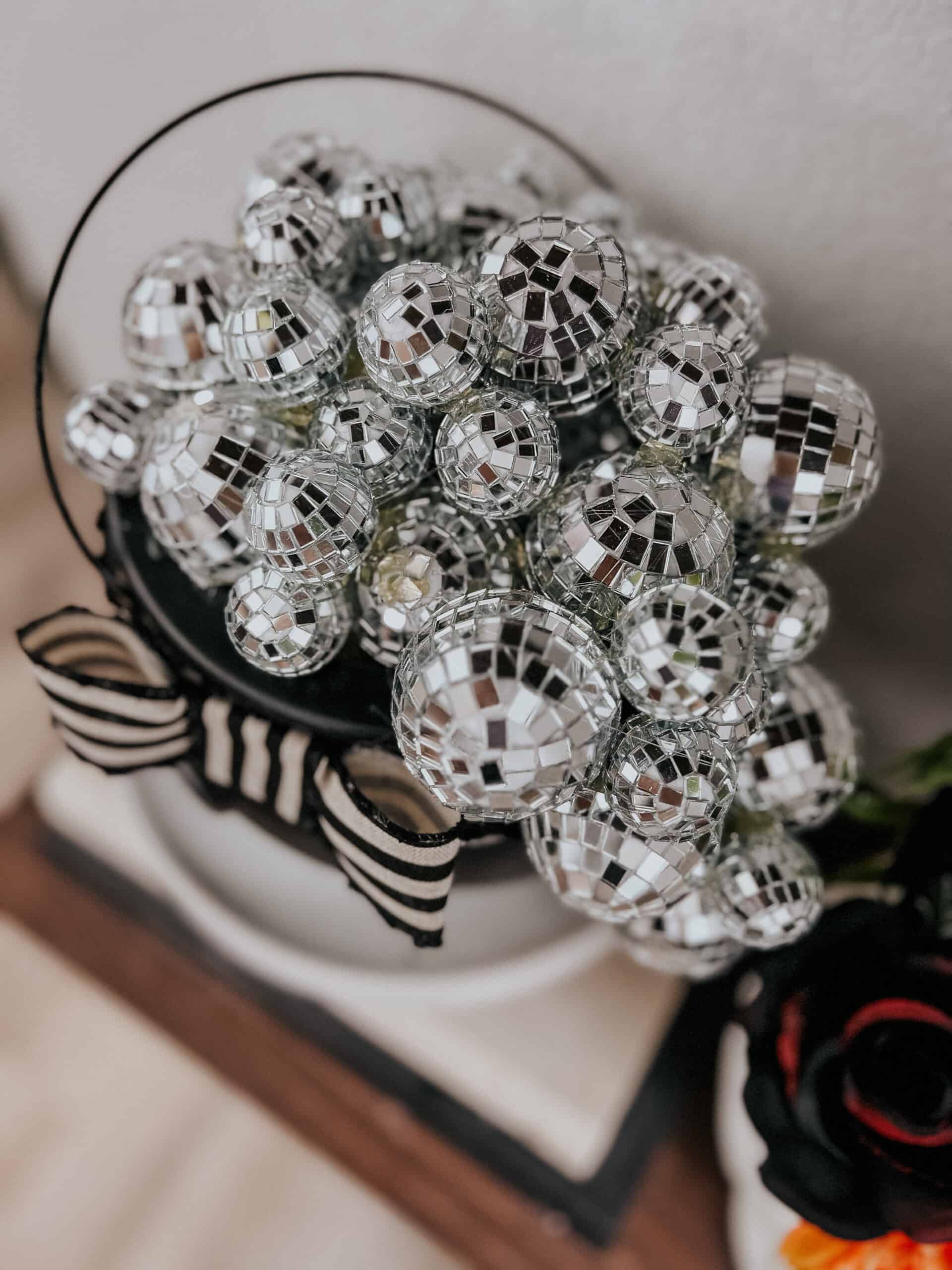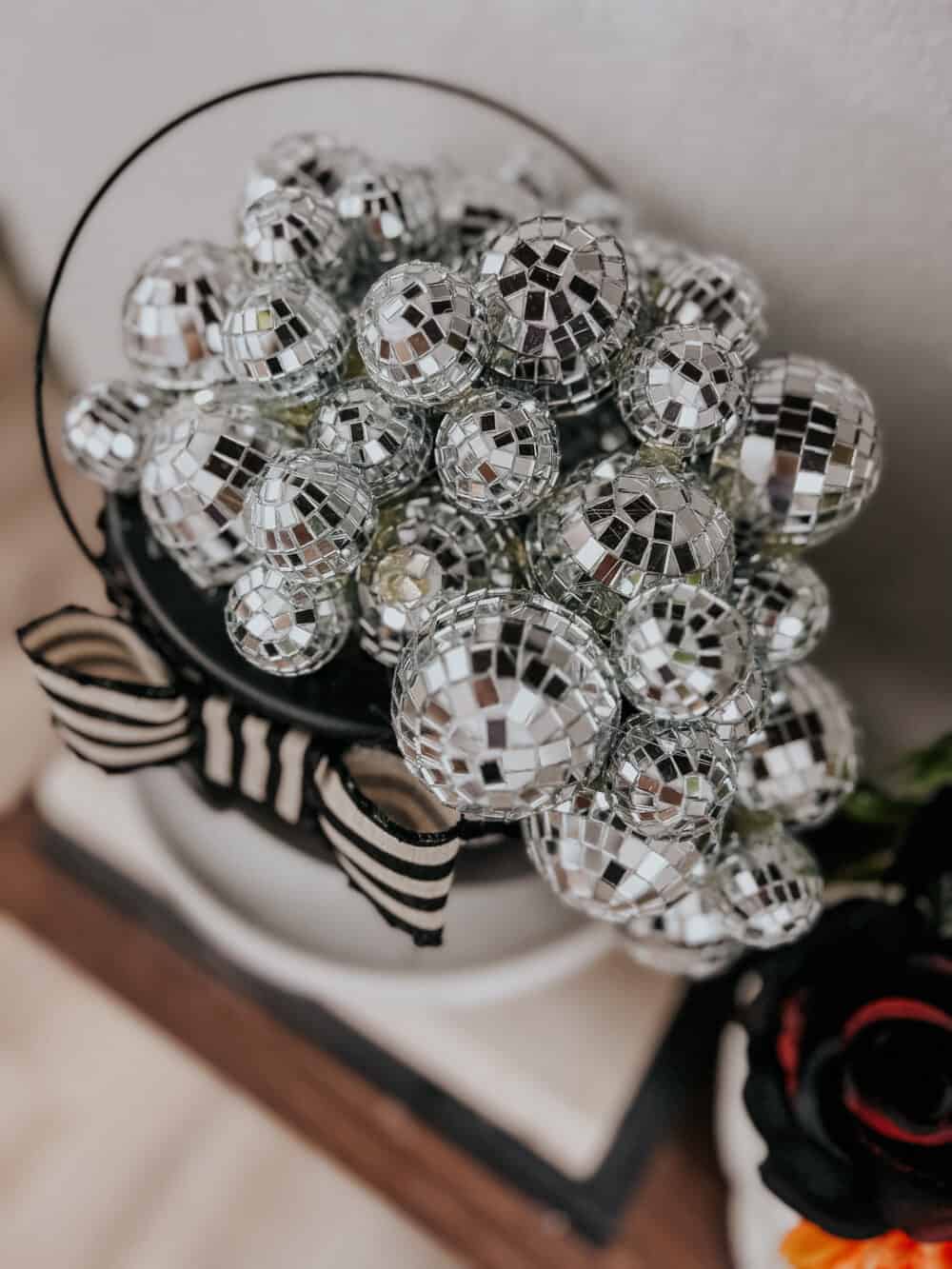 Start by adding some cardboard or styrofoam to the bottom of your cauldron. This just helps fill up space so that you don't have to actually fill it with the disco balls. It also gives something for you to glue onto! I recommend using something sturdy-ish (not plastic wrap or anything) so that it can handle having a few disco balls attached to it.
Once you've got it mostly full, start using your hot glue to attach the disco balls! I started with the larger ones and then filled in any gaps with the small ones. I also had mine spill over the side a little – that's an optional step but I think it looks so cute!
I'll note – if you want to put a bow on it, I recommend doing that before adding the disco balls. I didn't think about it, and once I had attached all the disco balls I realized I couldn't tie my ribbon around the cauldron. I made it work with some hot glue, but it certainly would have been easier to do it in the opposite order!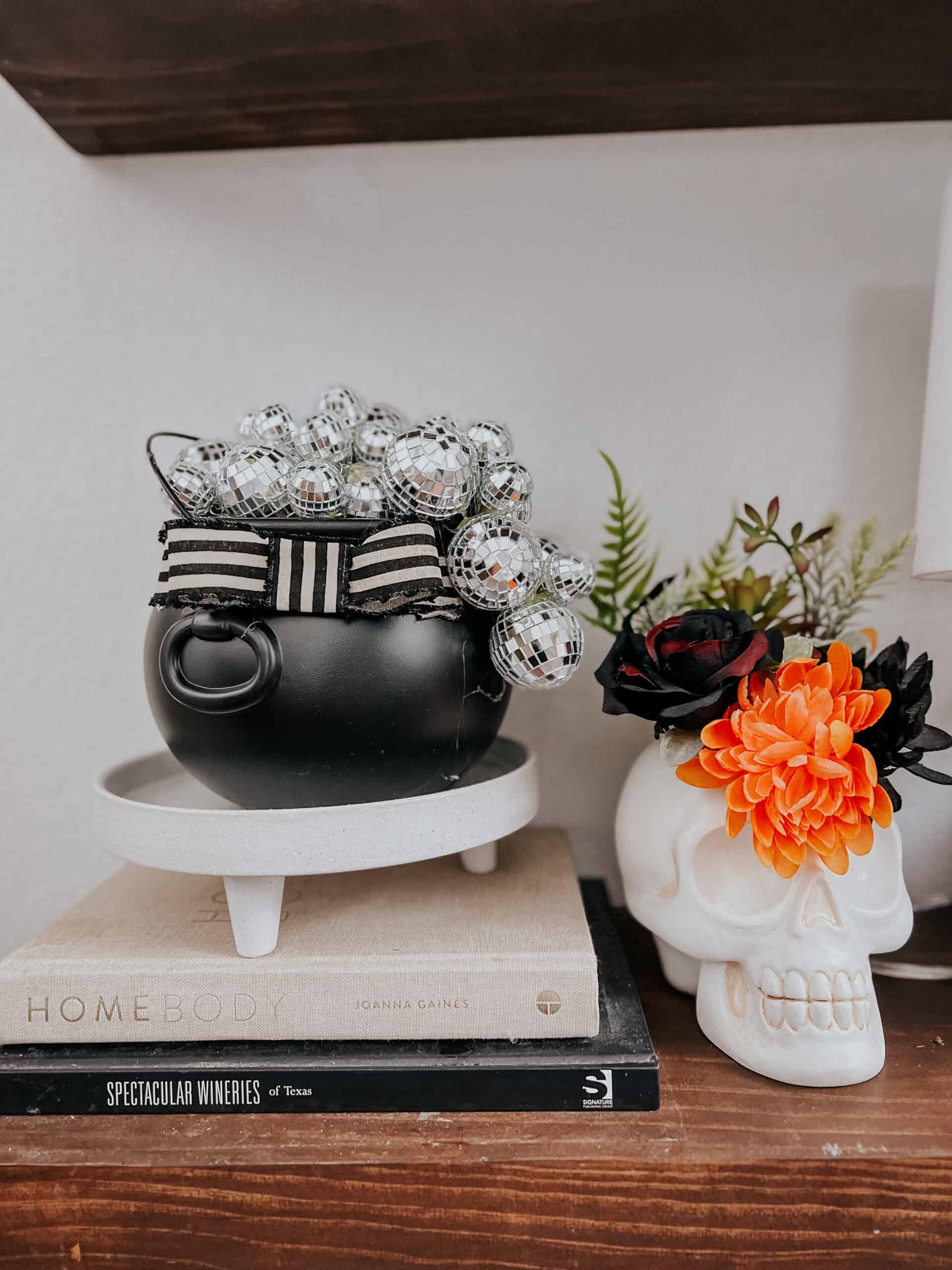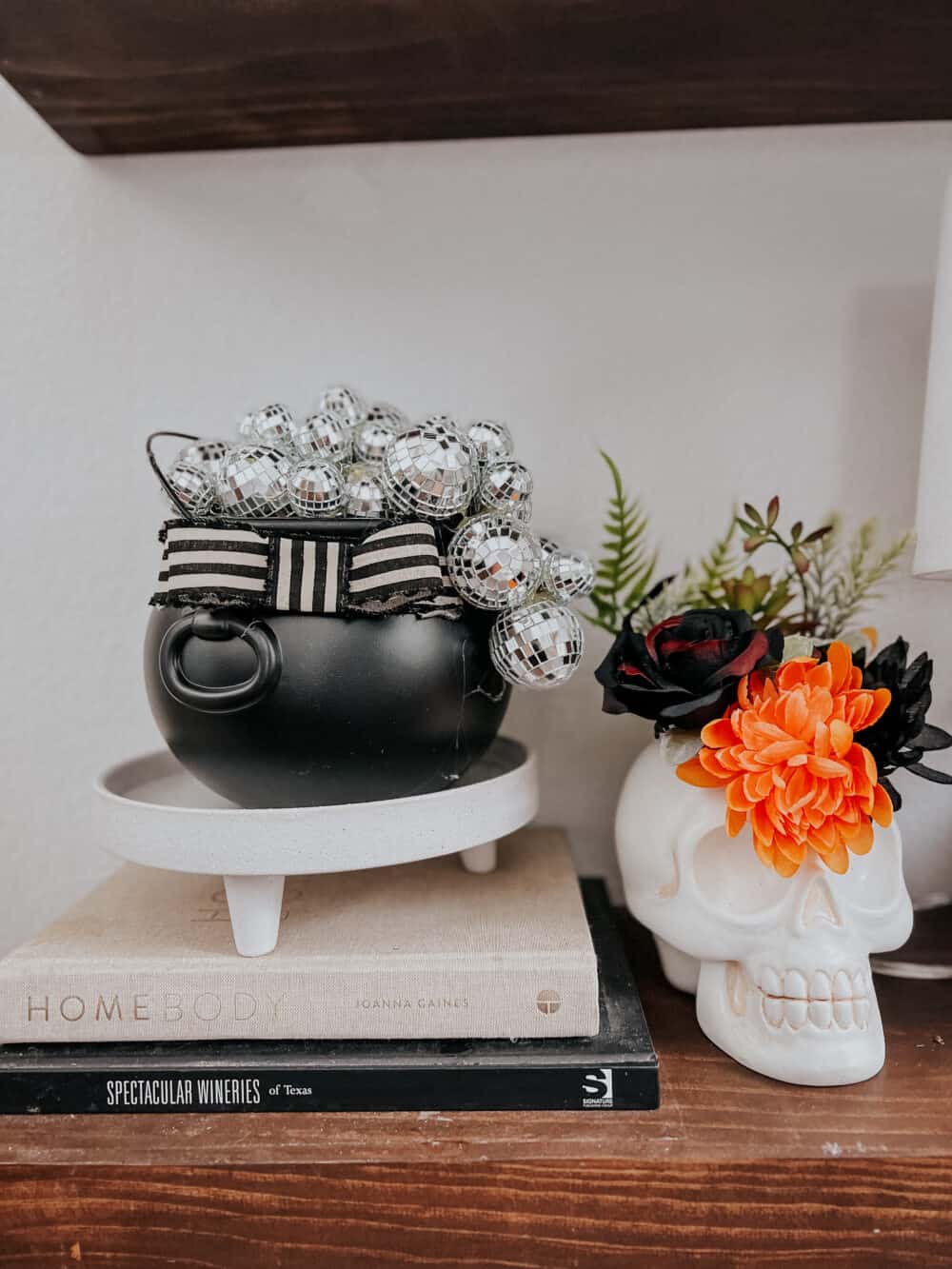 And…that's all there is to it! Attach those disco balls and then find it a good spot to sit where it can get hit by the sun and sparkle!
I mean, honestly, I think if this project has taught me anything it's that I need to find more ways to incorporate disco balls into my life.
I have a feeling we're gonna need to find an excuse to use these guys again at Christmastime. I'm already brainstorming projects!