There are three new living things in our house this week. And they're in danger. Because I have some murderous tendencies when it comes to their kind.
That's right, my friends. I got some new houseplants. And that sound you hear is them screaming in fear of the crazy lady who keeps swearing that this time it will be okay.
If you get my newsletter (and if you don't, you should), you'll know that this week we talked a little bit about how I'm turning over a new leaf (get it? new leaf?) and finally learning how to be a grown-up and keep plants alive. Big news, I know. I've been a plant murderer for entirely too long, and it's high time I actually put some effort into taking care of houseplants so I can hopefully eventually have a garden.
I'm dreaming big, y'all.
Step one: Get some plants.
Step two: Don't kill them.
Sounds simple right?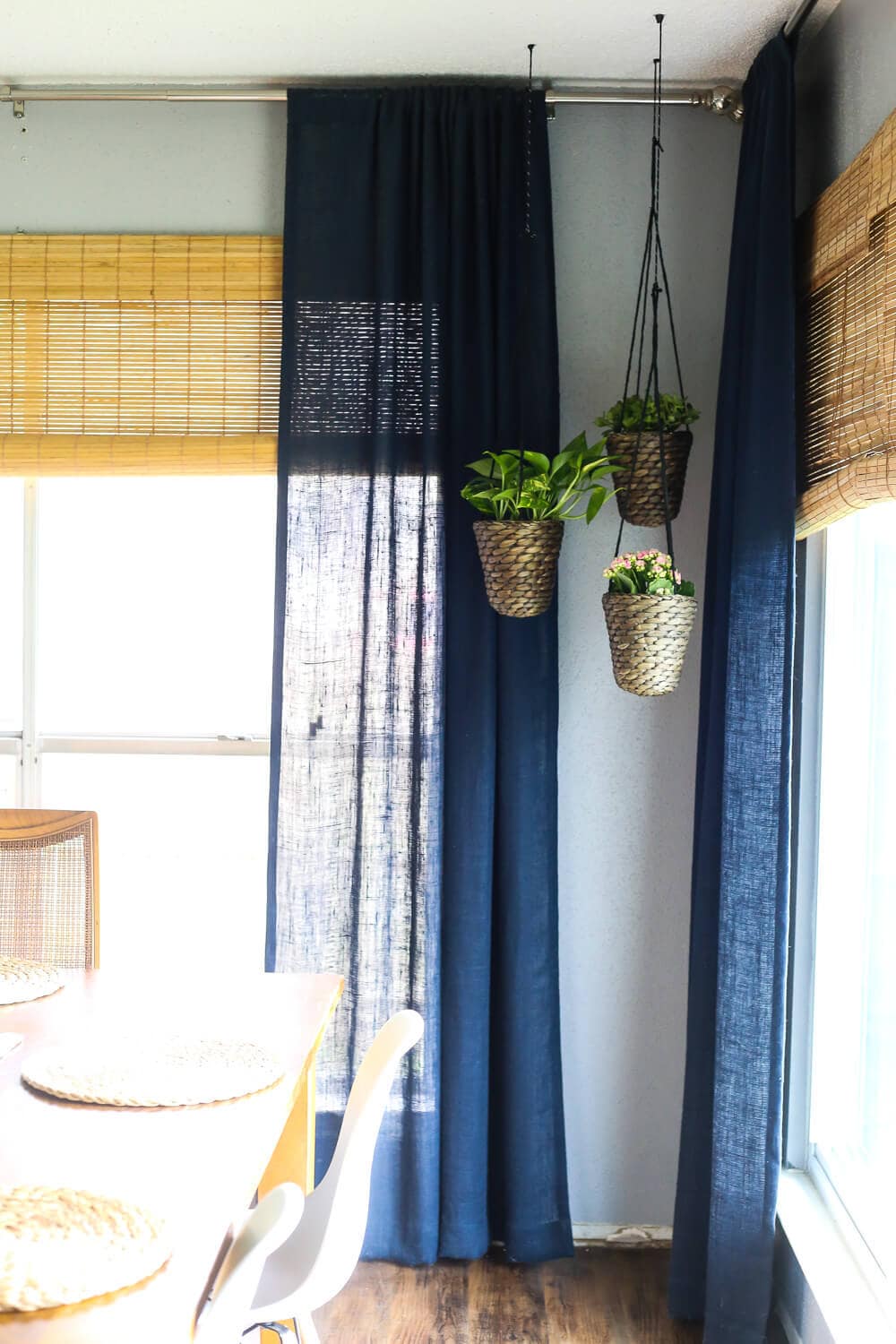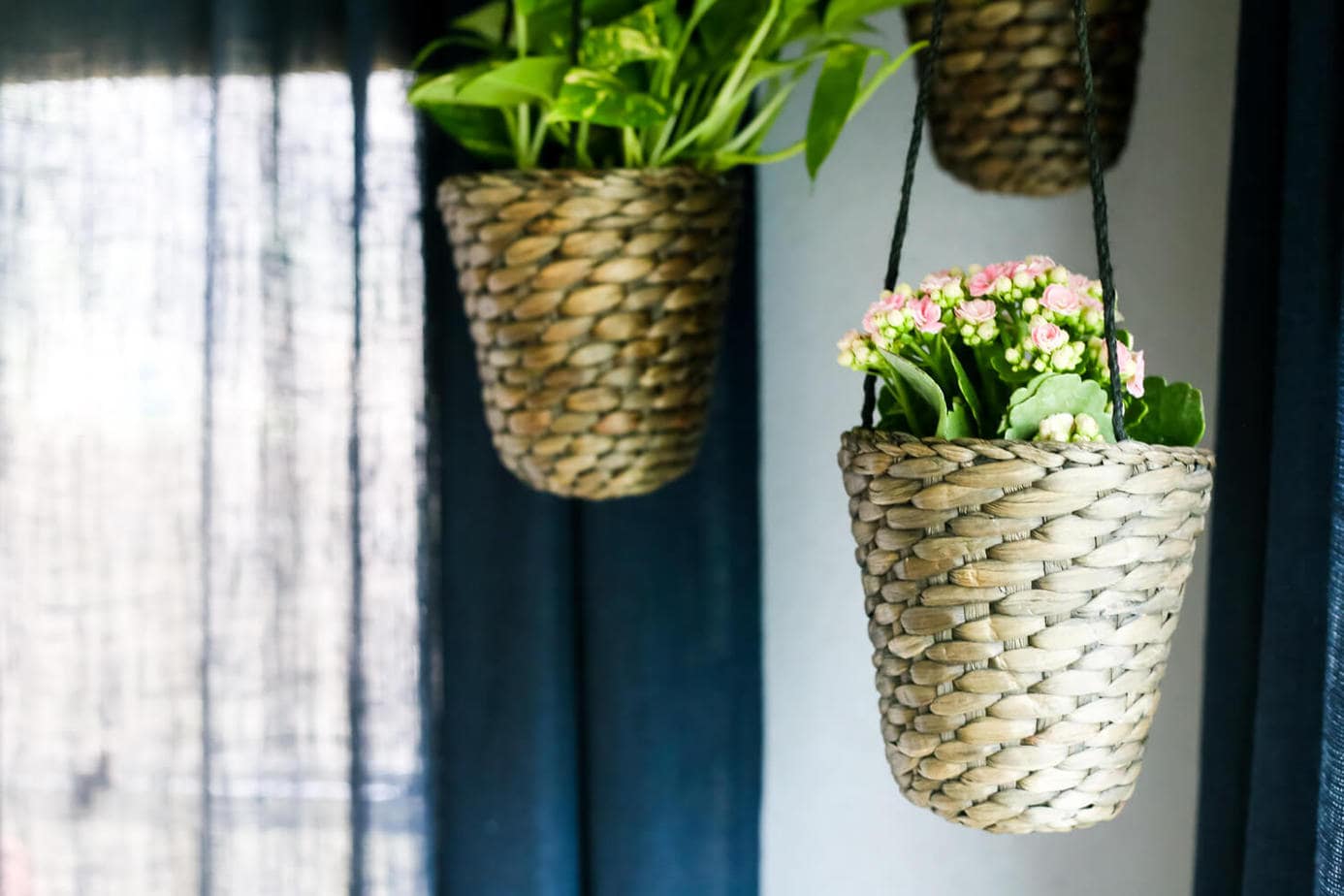 I started with these gorgeous hanging planters from IKEA to create this simple DIY indoor hanging planter display. I used to have a plant on the floor in this spot in the dining room, but it ended up falling victim to the dogs and the toddler, who all liked to take swipes at it as they were running past it a million times a day.
Poor thing didn't stand a chance.
Once that plant bit the dust (and it wasn't my fault!), I decided to get something that would hang in this corner instead. None of my little troublemakers can reach these plants, so hopefully they'll be safe. From everyone but me, at least.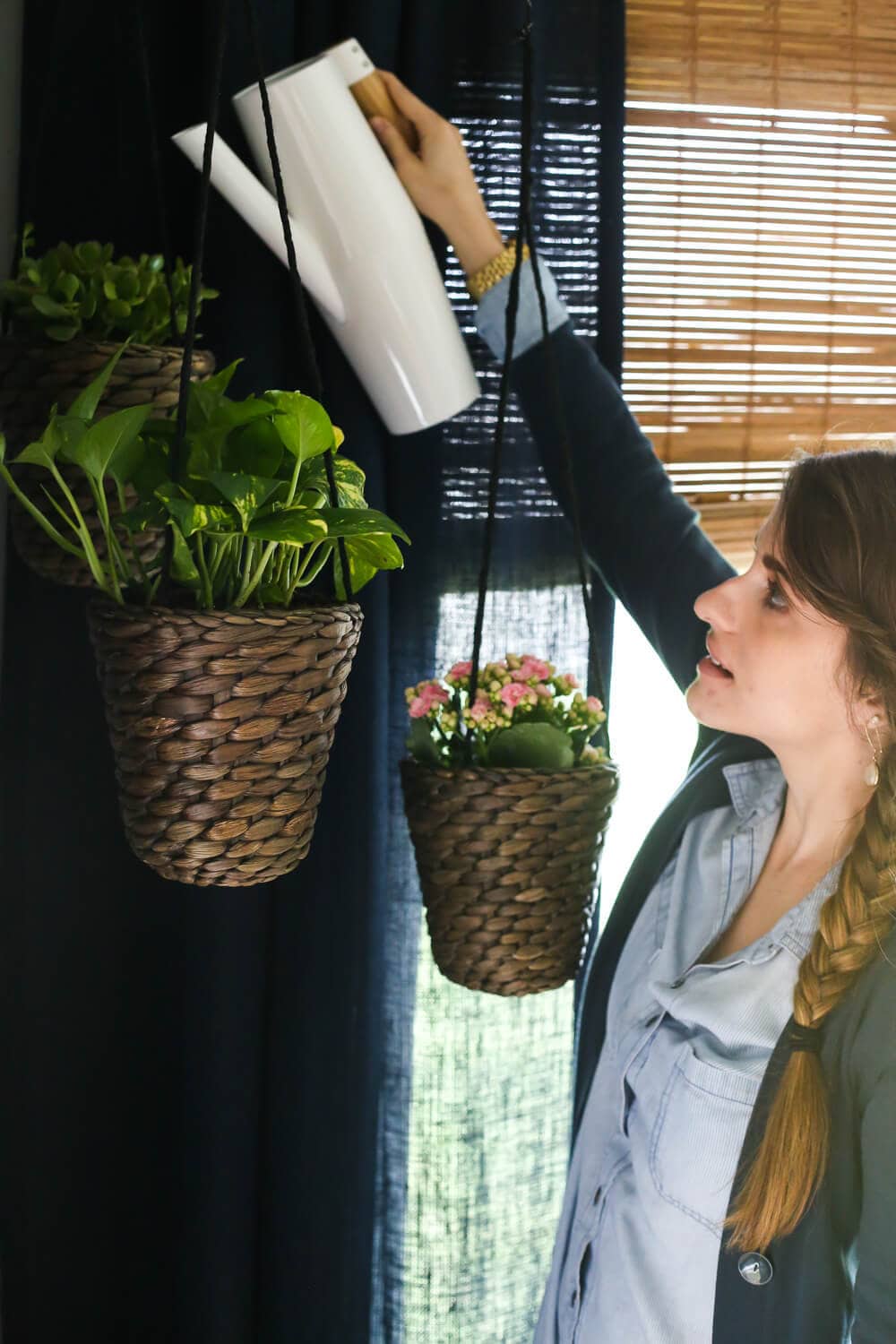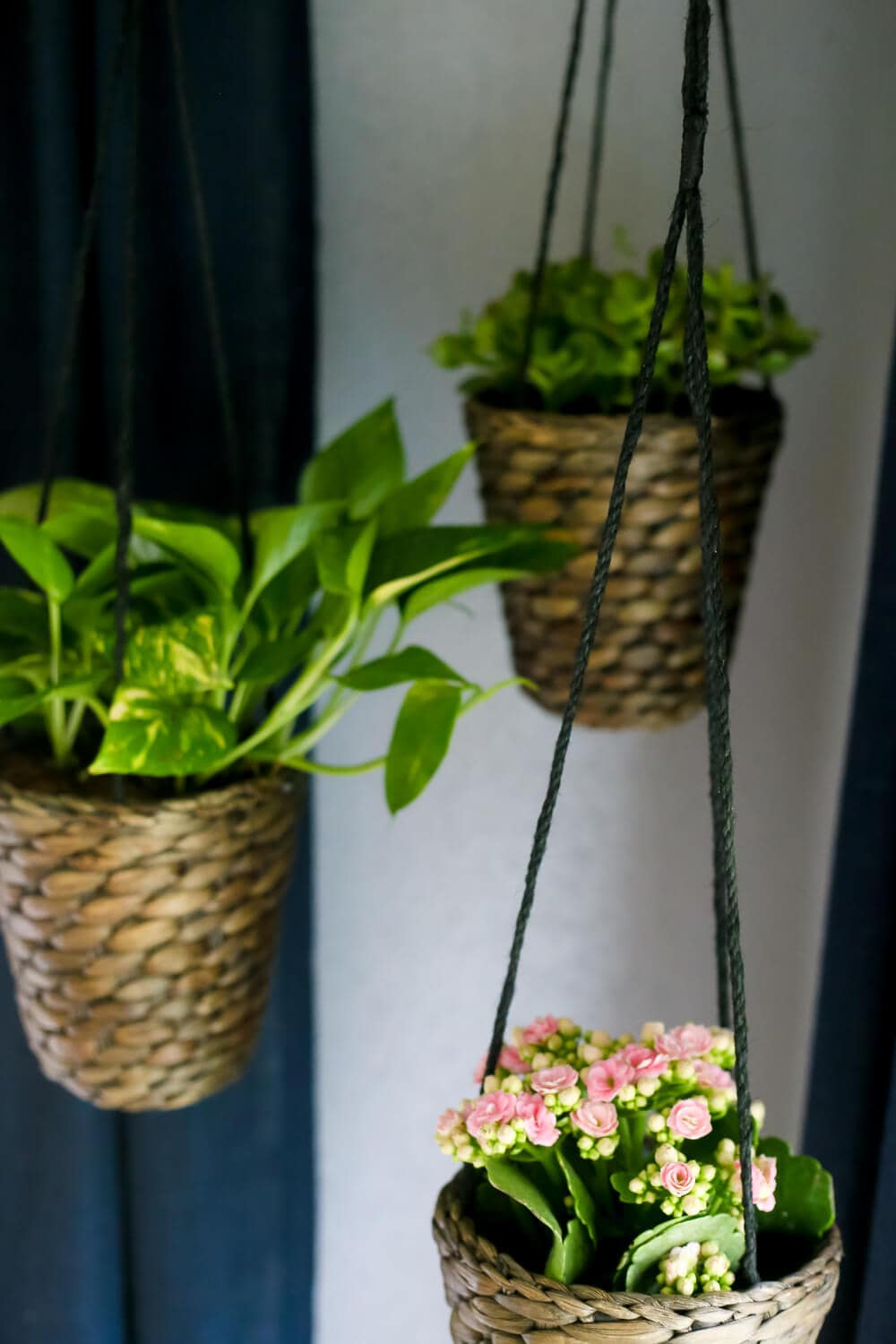 It was incredibly simple to hang them – we just grabbed some rope that we hand hanging around the house, used some drywall anchors and attached it to the ceiling (normal people would use hooks, but we didn't have any and are impatient and lazy, so we tied a knot in the rope and screwed it directly into the ceiling – I actually like the clean look of it!). Then, we hung the IKEA planters from the rope at varying heights, plopped the new plants in, and the project was finished.
Of course, the hard part will be keeping the plants alive, right?
These plants all need indirect sunlight, which this little corner gets a pretty good deal of (the sun sets directly into our backyard, so at most I'll need to move the curtain a bit in the afternoons to help 'em out) and they all have low water requirements. I couldn't tell you what any of them are called, but they're pretty!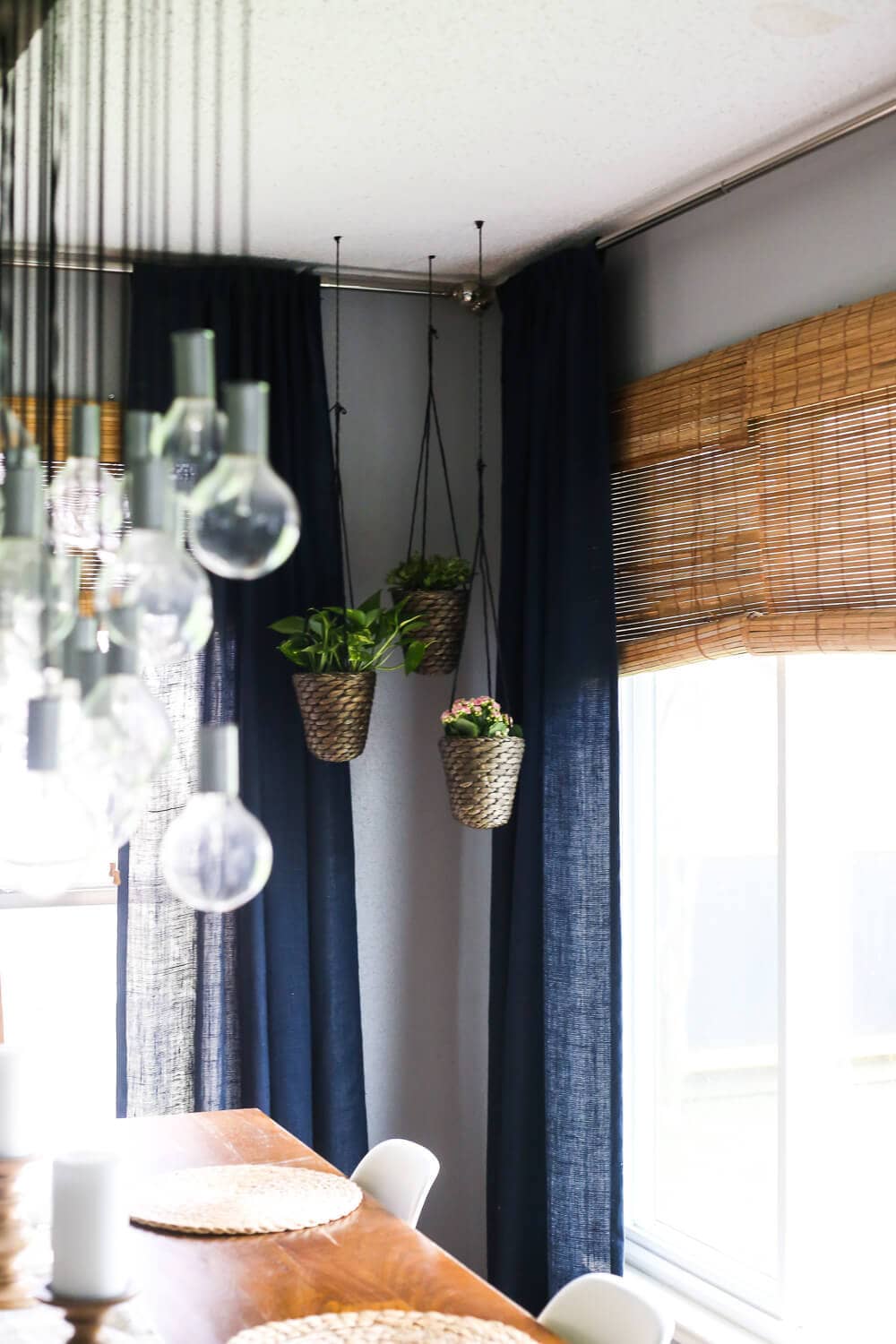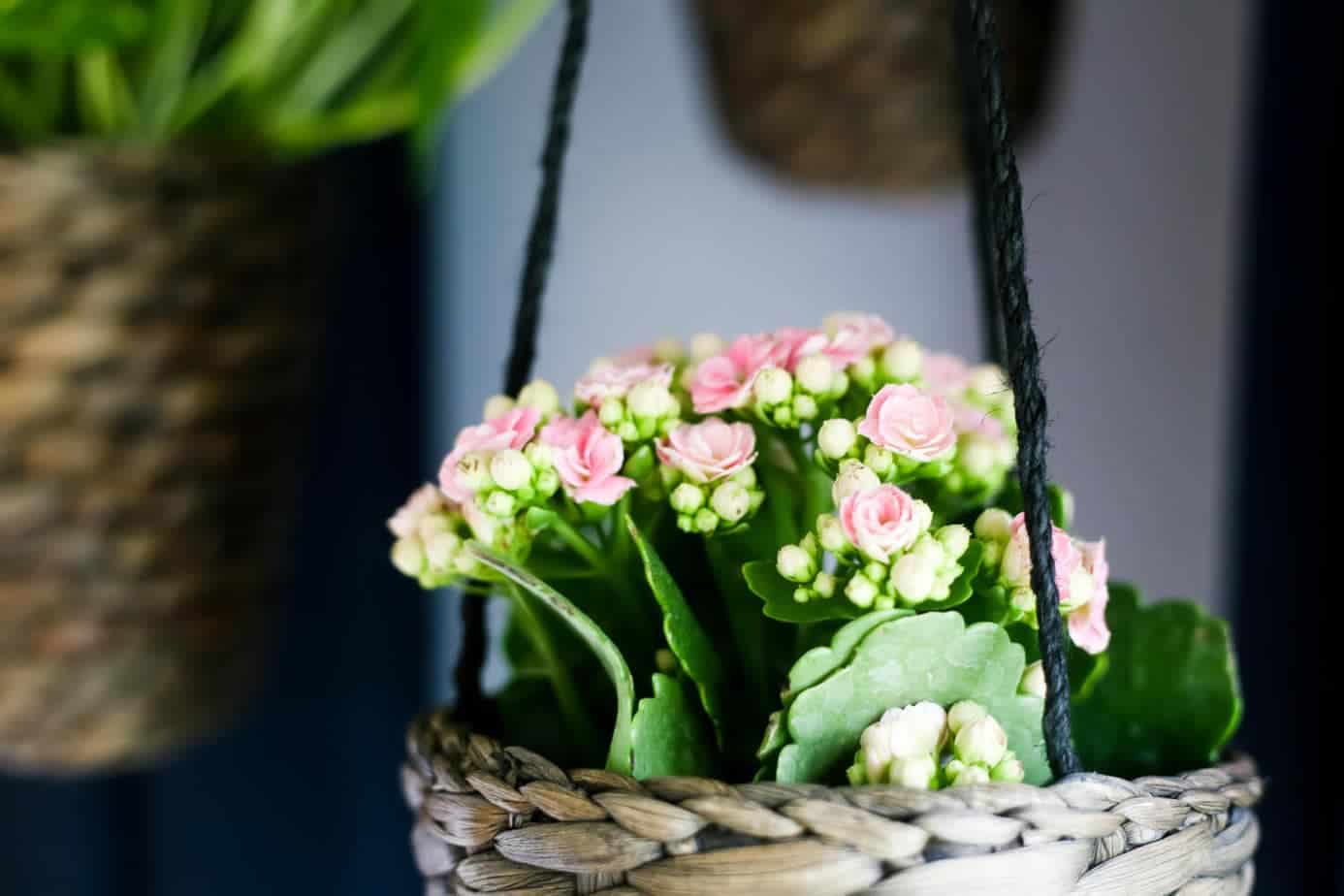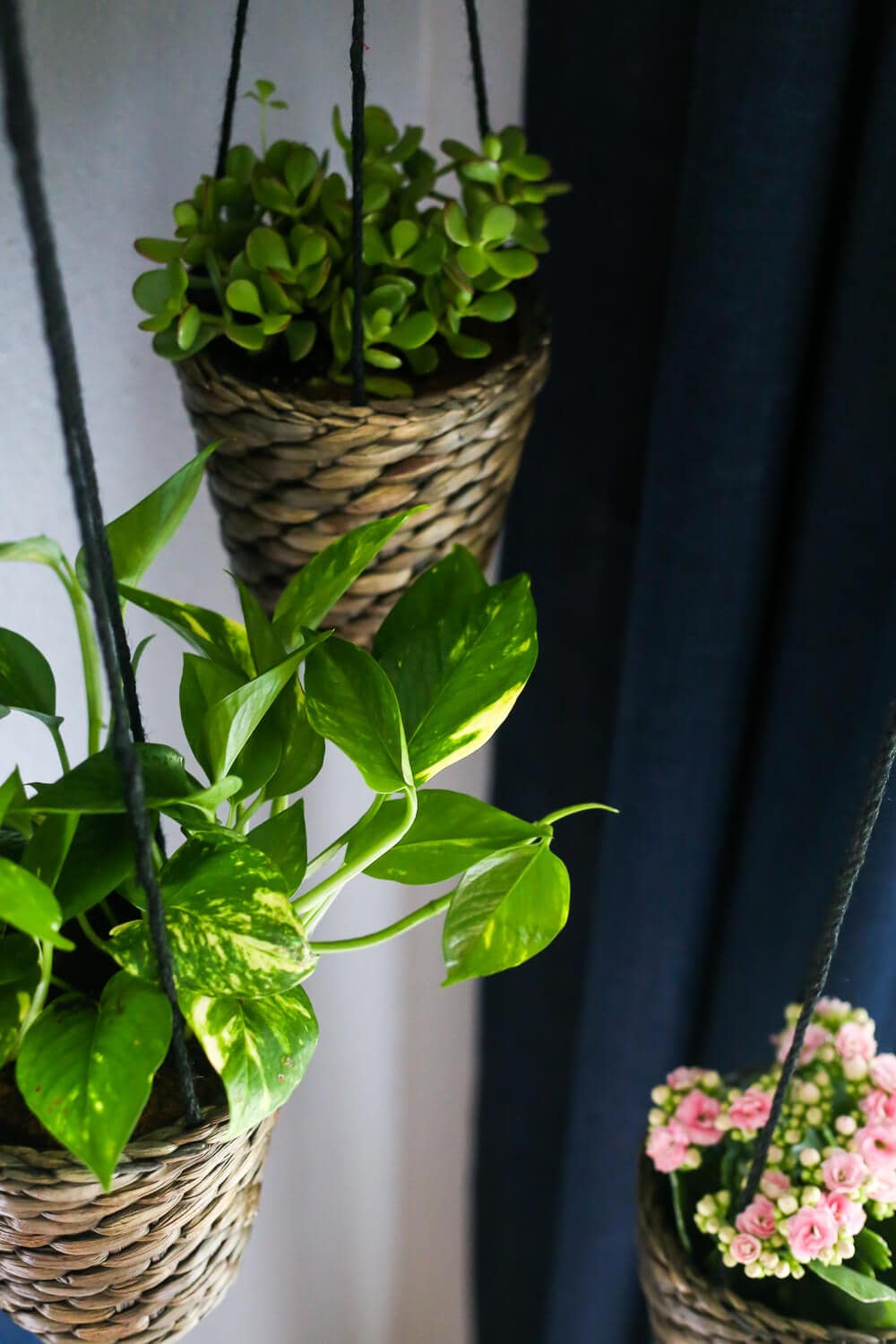 I figure if I can keep these plants alive for a reasonable amount of time, my next step will be to get a few more plants around the house. If I can keep those alive, I'll graduate to big girl outdoor plants. And someday? Herbs! A vegetable garden! Maybe I'll grow a whole tree!
I know, I know. Simmer down, Amanda. One step at at time.
Let's just try to keep these plants alive through the month.
(Or maybe just the week?)
I got this.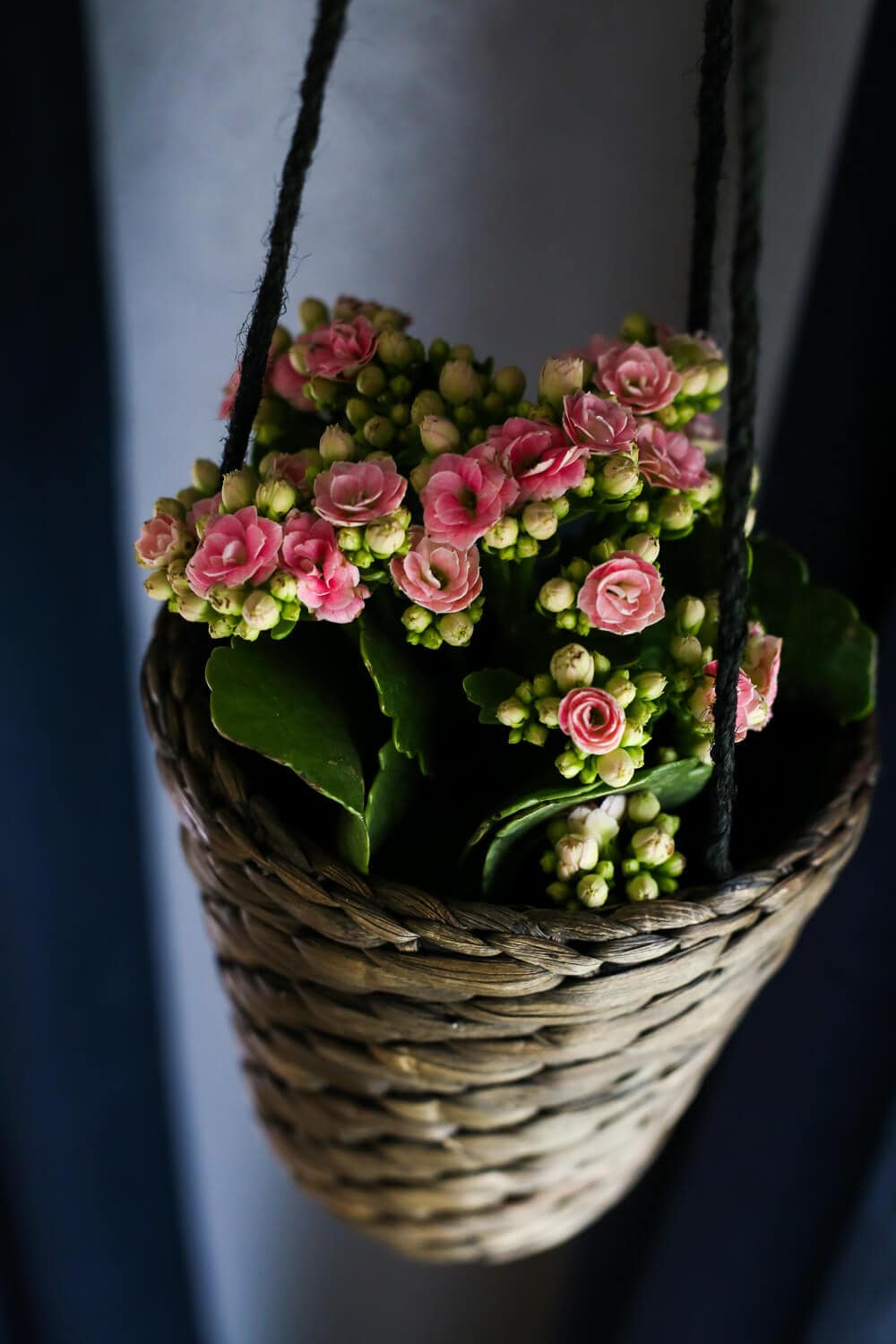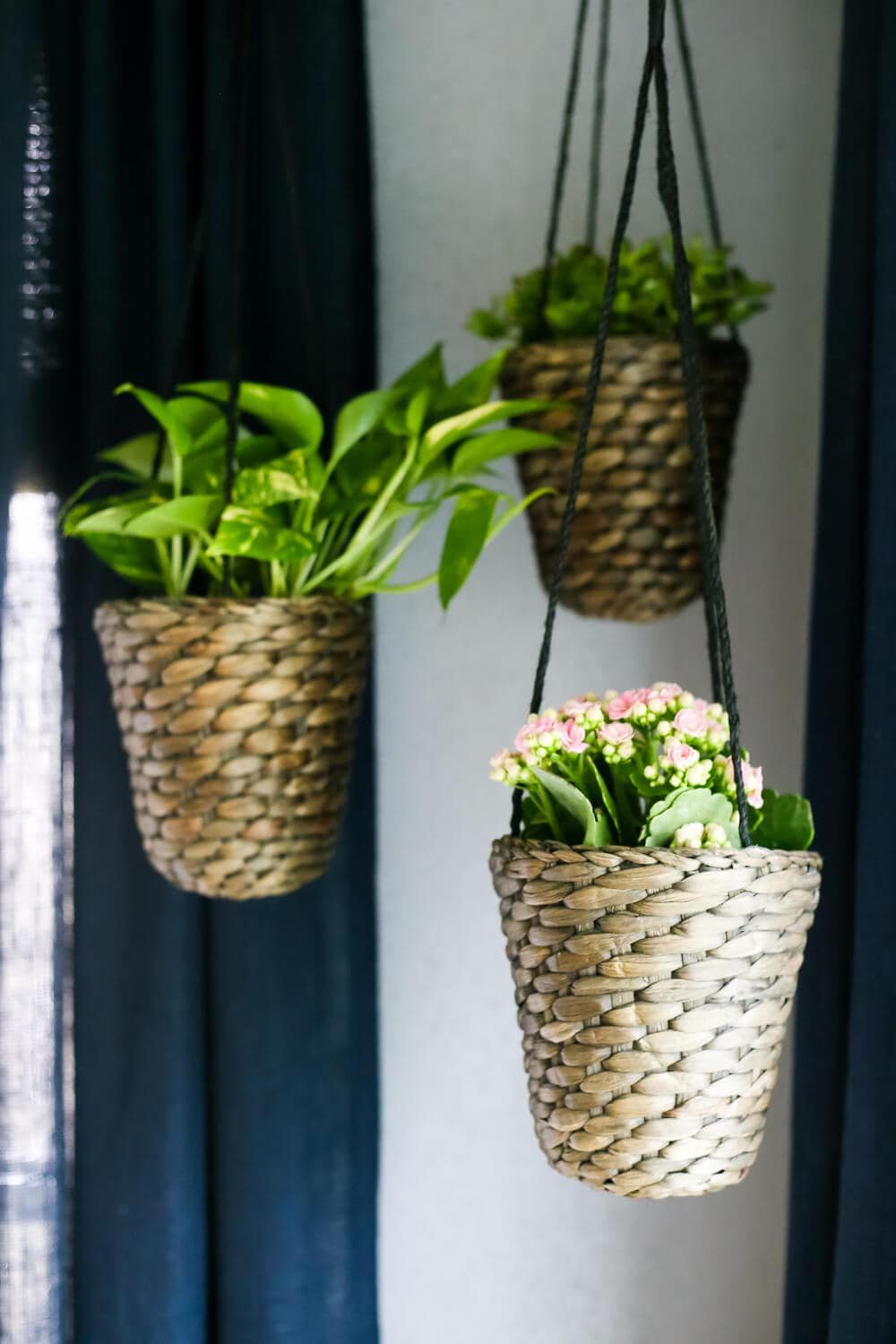 I'd love any plant-growing tips you have. What are some good starter plants to give me some confidence? What are your routines that help you remember to water plants? Do I need to use and plant food? What is plant food, exactly?
Is there a "Keeping Plants Alive for Dummies"? That's what I need.
Pray for me.
Or, rather…pray for the plants.
If you want to see more DIY planter ideas, here's some more inspiration for you!