Today I'm sharing all of the details of our new DIY nightstands in our master bedroom, including the free woodworking plans for them! Thanks to Kreg and BuildSomething.com for sponsoring this post.
I have a confession.
I'm a home decor and DIY blogger and spend 90% of my day thinking about my home and how to make it beautiful. However, I've never had a pair of functioning nightstands in my room that I actually like.
Corey and I have used a random assortment of nightstands, small dressers, and desks over the years and we've always said that we'd love a really pretty pair of nightstands that are actually functional for us…but we just haven't ever done it.
Until NOW!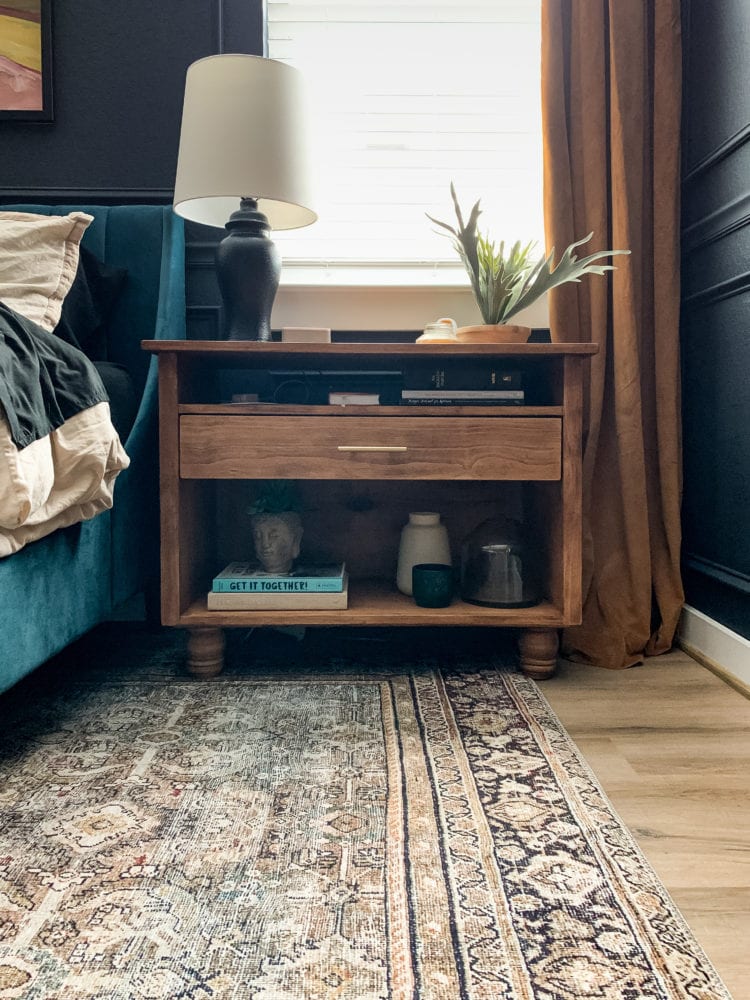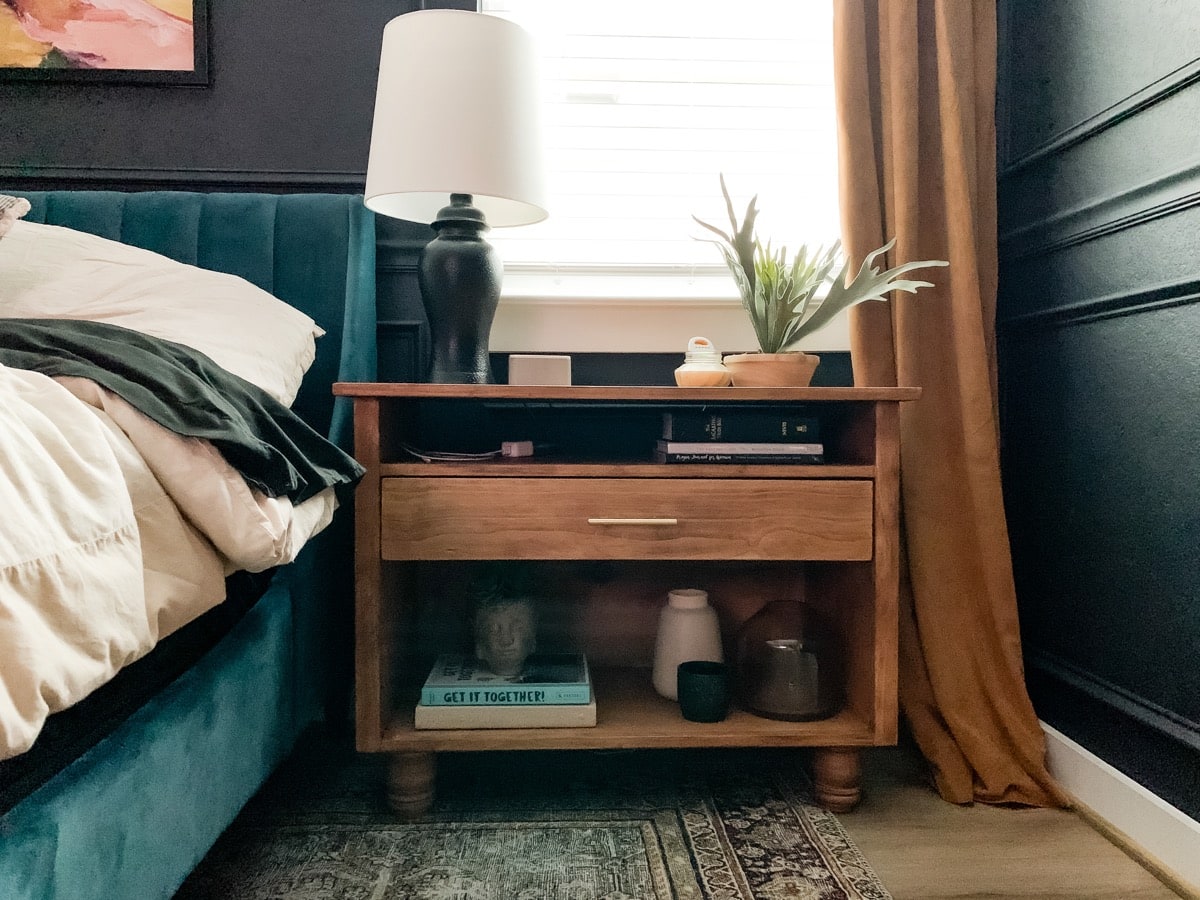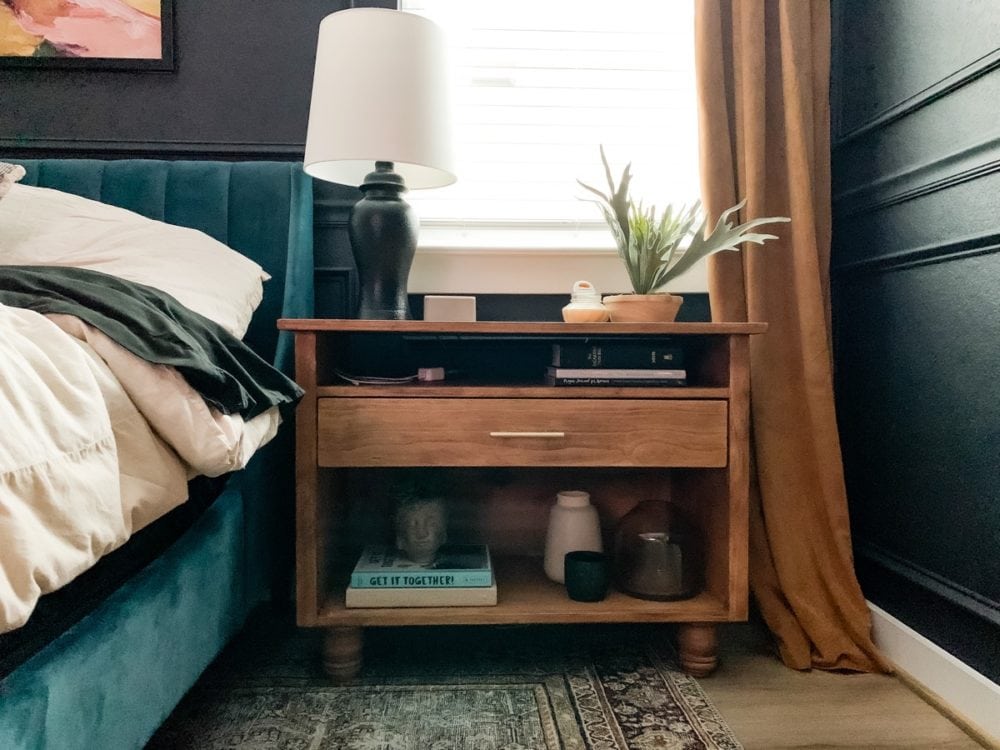 I'm so beyond proud to say that Corey and I built these nightstands ourselves – and for the first time, I can actually say that I did more of the building than Corey did! If you've followed along for a while then you'll know that I've been on a journey of getting more comfortable with power tools and building over the last few years, and it's been a slow process because this stuff is hard, y'all.
But, I am so proud of how these nightstands turned out and I can honestly say there isn't a thing I'd change about them. They turned out better than I even could have imagined, and I'm just so so thrilled to have a big girl nightstand!
Plus, my thrift shop challenge lamps look pretty darn fantastic sitting on them, too.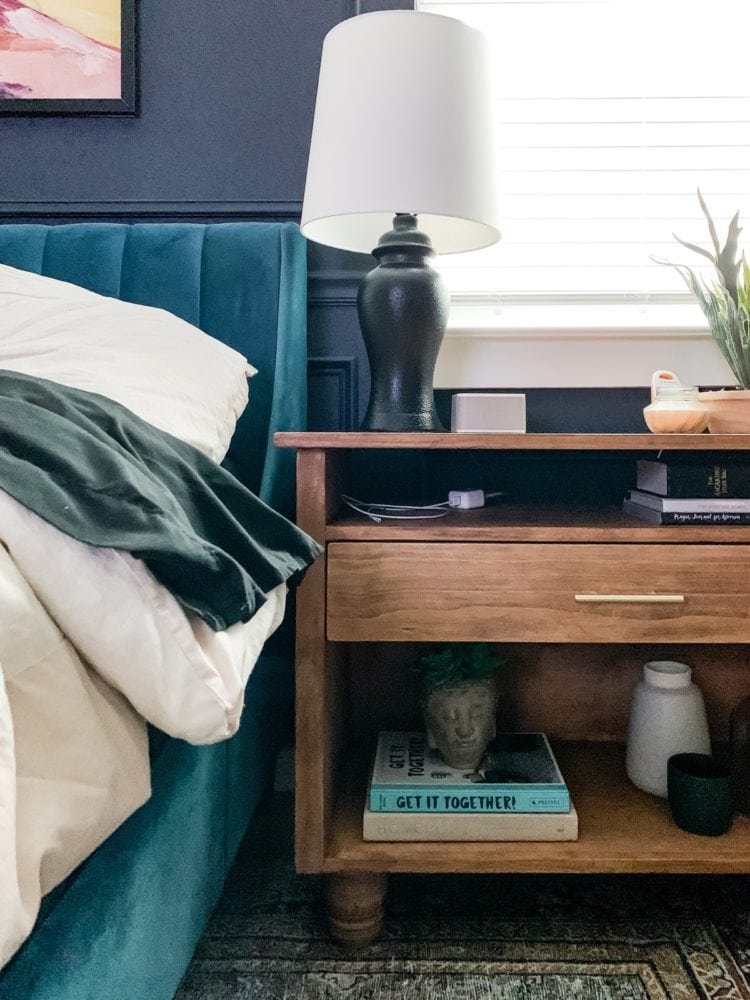 For this project, I teamed up with Kreg and BuildSomething.com to create and share the full, free plans for the build. You can click right here to find the plans over on BuildSomething.com – and, if you aren't familiar with the site, I recommend you browse a bit! It's a website run by Kreg tools that has tons of free, easy-to-follow woodworking plans – I can guarantee you'll find about a million different things you want to try.
If you followed along as we worked on these nightstands in Instagram stories, you'll know that we relied heavily on our Kreg Jig K5 tool – it's a pocket hole jig that makes joining wood together so simple and fast, and it really takes a lot of the intimidation out of this sort of project for me!
I haven't ever really gotten out in the workshop and built something like this all by myself before, but it was simple enough that I was even able to build the drawers all by myself. I mean, I made them 1/16th of an inch too big and we had to cut them down with the table saw…but I did it!
With this project our master bedroom is one (giant) step closer to being more or less done. I won't ever call any room in our house completely finished because I fully believe your home should constantly be growing and evolving to fit your needs, but we've almost reached the end of what we have planned in here for the time being! This is the first time (in three houses) that we've really taken the time to focus on our own space before any of the other spaces in our house, and it just feels so so wonderful to have this space to come to at the end of the day. I couldn't possibly love it more.
Master bedroom Sources
Stay tuned for more fun in here soon!