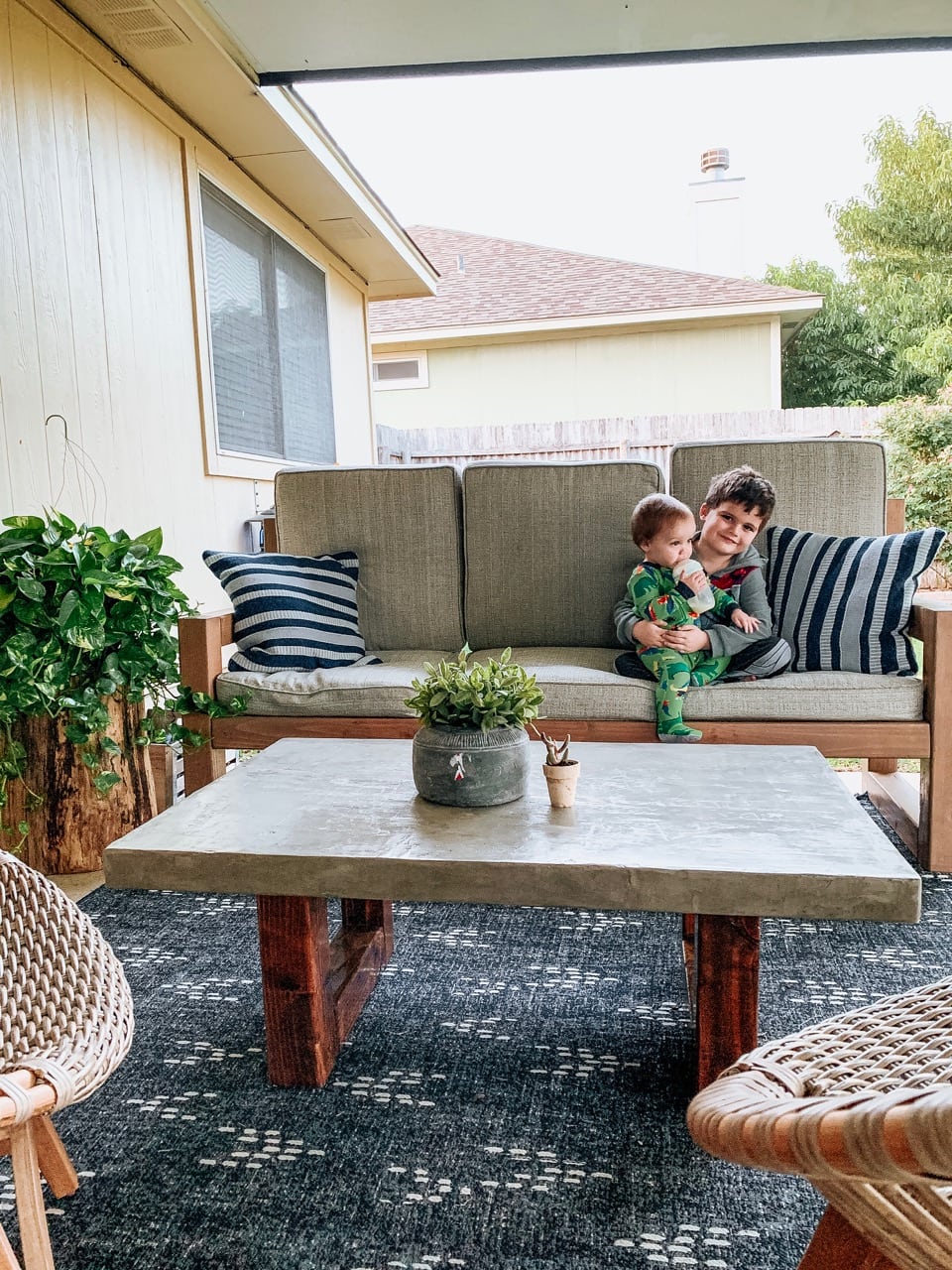 The weekend is here, and we officially only have one more full week left of summer – Jackson starts school on the 15th, so our summer is rapidly coming to a close and I have only good feelings about it.
Don't get me wrong, I've loved the extra time with the boys this summer, but my goodness we are all ready for some structure and schedules and normalcy around here.
We had Jackson's kindergarten camp last night (we got to tour the school, meet all of the kindergarten teachers, and see one of the classrooms), and he's beside himself with excitement. I feel like just yesterday I was writing his birth story and now he's going to SCHOOL!
Anyways – school is starting soon, and we all feel great about it.
This weekend Corey and I have a big cleaning project on our agenda – our back shed! It has gotten completely and utterly out of control, and it's so bad we really can't even get anything out of it anymore. I'll be sure to share some behind the scenes for you over on Instagram as we work – just brace yourself for a mess.
In case you missed it…
This week, I shared the tutorial for our DIY outdoor plant wall (which I think has quickly become everyone's favorite project ever!
I also finally shared the tutorial for our DIY concrete coffee table. I'm officially addicted to using this feather finish concrete, and I can't wait to try it again.
And, for a fun flashback, on this week way back in 2016 I was sharing how I added a stencilled accent wall to our living room. It was one of those projects that everyone who entered our house asked about, and it was so surprisingly easy to do!
And now, let's see what the rest of the internet was up to this week.
Have a happy weekend!