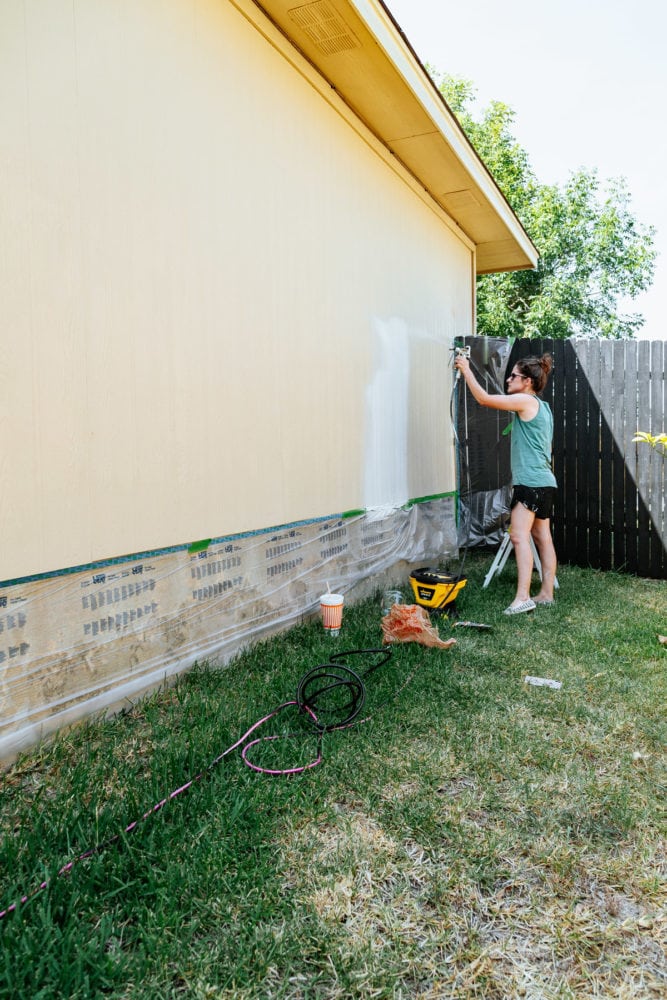 Corey and I were laying in bed on Wednesday evening and he turned to me and said, "how is it not Friday yet?" – just us, or was this week ridiculously long for you too?
My exhaustion may have had something to do with the fact that I painted ALL OF THE SIDING on our house in two days this week! If you missed all of the excitement, you can watch the highlights here on Instagram (even if you don't have an account).
In other news, things are moving right along on the "getting ready to sell our house" front – we had an initial meeting with our realtor this week to begin planning, and we're feeling really excited about what's to come in the next few months! Corey and I are making a list of neighborhoods we're interested in and we're going to start driving around over the next few weeks to get a feel for where we might want to end up. We're really taking our time with this decision and want to end up in a home that we can see ourselves in for the long haul, so it all feels very big!
Next week is going to be a fun one here on the blog – I'm revealing the after of a quick weekend project Corey and I recently tackled, and I'll be sharing how we transformed our curb appeal (before even painting our house) by fixing up our side fence a bit!
ICYMI: Here's what was on the blog this week
And here's what the rest of the internet was up to
Happy weekend!