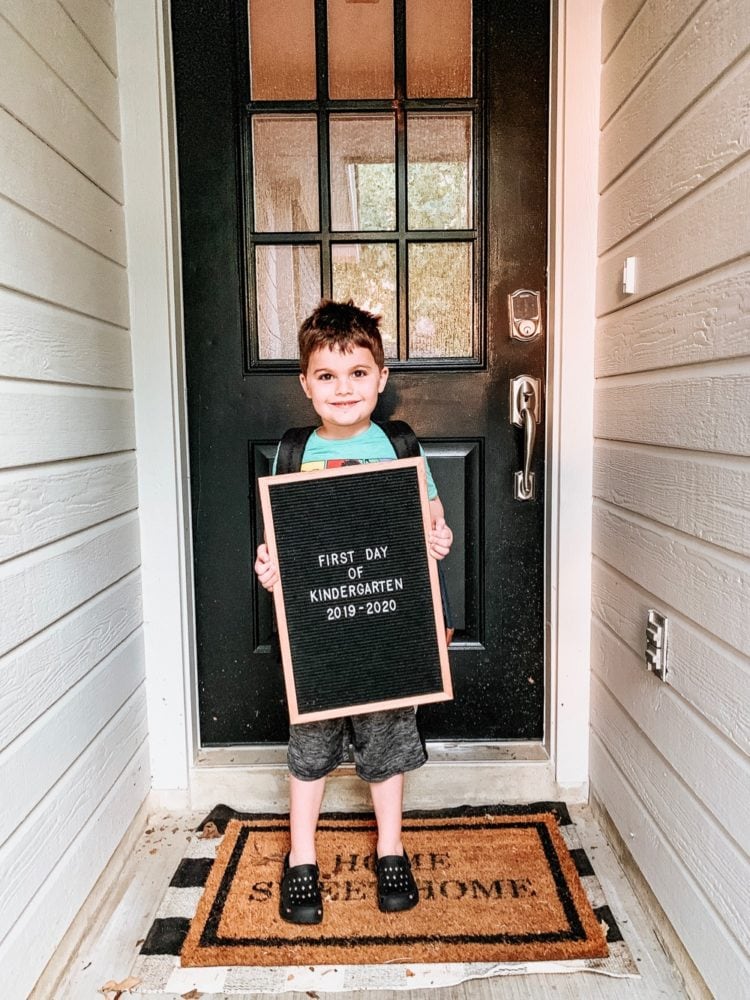 Did you see the big news over on Instagram yesterday? We've had some, ahem, developments in the whole moving situation and we officially have only FOUR DAYS to get aaaaaaaall of the projects on this list done.
We'll obviously be cutting a few projects, but I'm keeping the majority of them and just knocking them out in hyperdrive. Thankfully, we've also got some family around who are willing to jump in and help. It's going to be an incredibly busy few days, and I'll be sharing a play-by-play in my Instagram stories, so be sure to check in regularly if you want to see what's happening!
In other news, Jackson started kindergarten yesterday (what? how?), and yesterday afternoon Grant started walking. So, there's a lot of growing up happening in my house right now, and I'm feeling all the feelings!
I'm hoping to get the house all photographed and ready for its big debut on the blog next week, so get yourself excited for the reveal (hopefully on Monday!). I'm off to paint my bathroom floor – wish me luck!
ICYMI: On the blog this week:
Here's what the internet was up to this week: