6 Things You Should Do When Staging to Sell (And 3 You Shouldn't!)
Are you prepping to sell your house? I've got tips for you! Here are six things you might not know about staging, along with three things you shouldn't stress over!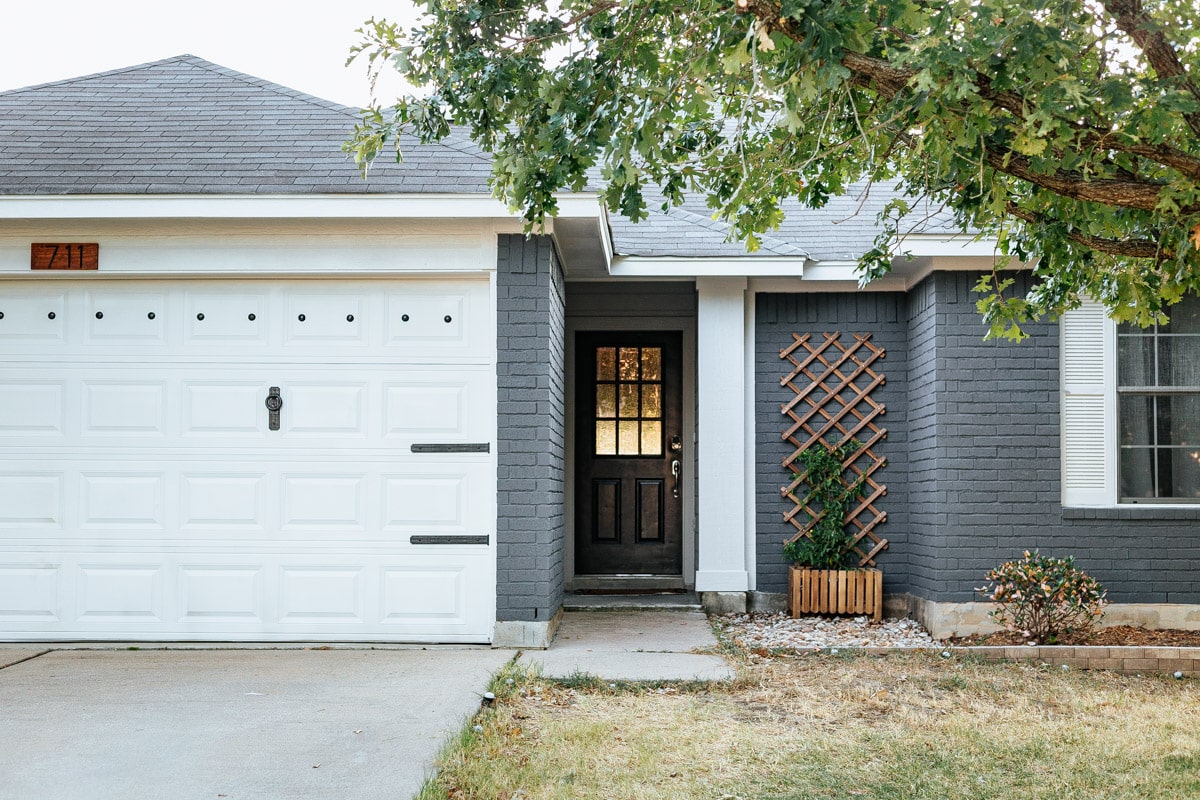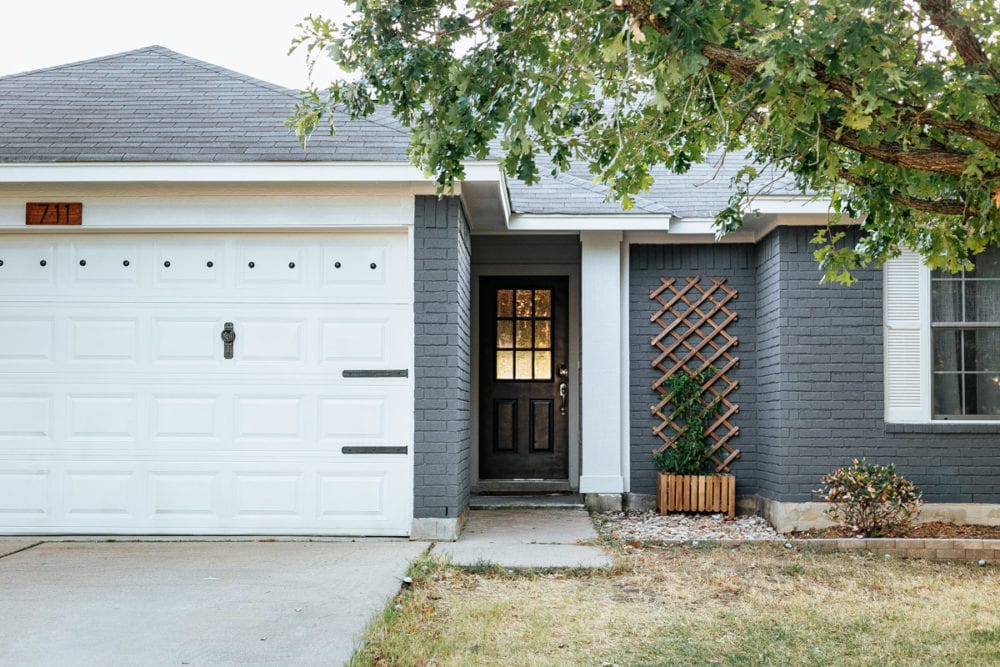 What! A! Weekend!
There has been a lot happening in our house over the last couple of weeks, and if you aren't following all of the excitement on Instagram you might be a little confused! I wanted to give a quick update here with everything you need to know, along with sharing a few tips we've learned from staging our house.
First, the Cliff's Notes version of what's happening: a few weeks back, I told you that we were beginning the process of selling our house and that we had until the end of September to get it ready for listing. We had a few things change (which, I promise, I'll tell you all about next week!), and suddenly our 6-week timeline shrunk down to 6 DAYS. I turned into a DIY tornado and managed to finish approximately 8 million projects and get the house clean in less than a week, and we officially hit the market early Friday morning.
Many of you have asked how it went, so here's what I can tell you so far: we had two showings on Friday, followed by two offers. On Saturday, we had an open house with double the attendance my realtor usually expects, followed by more offers. We've told everyone that we're making a decision today at 5PM – so, we should be officially under contract by this evening!
It's all very exciting (and fast!), but I have spent a ton of time chatting with many of you who are also prepping your house to sell, or will be soon, and one thing that seems to come up over and over is how stressful it is to stage and prep for showings. I've already written one big giant post about how to stage your home, and I still think all of the information there is relevant (especially the second tip – it's a LIFESAVER), but I wanted to do an update with a few new things I learned this time around.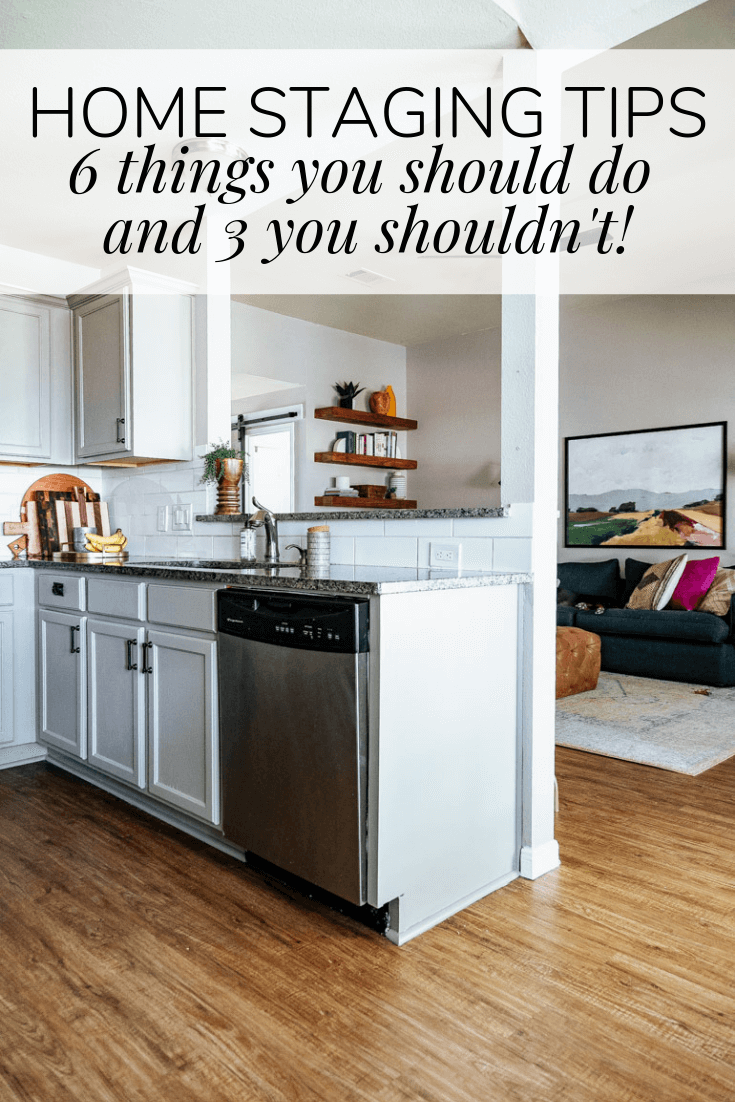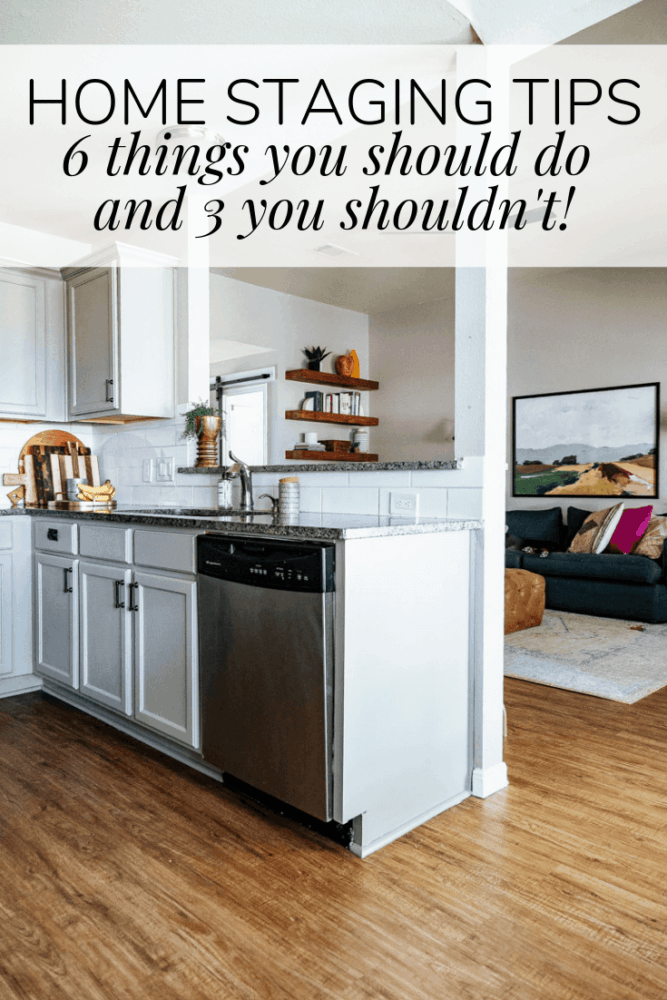 6 things you shouldn't forget when staging a house
Leave on all of the lights! When potential buyers are walking through your home, you want everything to be seamless and simple for them – and if they have to hunt for the light fixture in your hall closet or play around with the remote control for the fan in your room, it could be annoying (or even a turn-off!). Before each showing, we walked through the house and turned on every single light – including the lamps. Not only does it help make sure no one needs to search for the switches, it makes the house feel bright and welcoming. While you're at it, be sure to open all of the blinds too – natural light is always a good thing.
Do a quick bathroom clean before each showing. Thanks to some genius suggestions from my Instagram friends, I stashed some Clorox wipes and Mrs. Meyer's Concentrated cleaner in the bathrooms and they were a life-saver when I was prepping for showings. I wiped down all of the surfaces (including the toilet) with a Clorox wipe and I poured a tiny bit of the Mrs. Meyer's into the toilet to ensure the bathroom smelled clean. Then, I'd quickly sweep (the dog and I both shed like crazy, so we've got hair eeeeeverywhere), and I'd make sure the toilet lid was closed and the shower curtain was open before leaving.
Remove rugs from small rooms. This is particularly important if you have new or nice flooring! We left the rug in our living room, but we pulled the rug out of our bedroom and it immediately helped the room feel a little more open – you could see more of the flooring, and it felt a little bigger. I wouldn't want to keep it like that for normal life (I love a good rug under my bed) but it was perfect for showings!
Make a good first impression. Our stager told us that most buyers make a decision about a house within a mere fifteen seconds of walking through the door. That means that when they arrive you'll want to make sure the first things they see make them feel like home. Make sure the house smells fresh (take out the trash regularly and employ the use of a few not-too-strong plug-in air fresheners), keep the entryway open and well-decorated, and do a walkthrough of the home as if you've never been there before. Sometimes it helps to look at it through a fresh lens and see if you notice anything you've been ignoring!
Ask yourself what message you're sending. Buyers don't have a lot of information about how you live in your home, so they're going to make a lot of assumptions. An air purifier in your bedroom could send the message that there's an air quality issue in the house (when, in reality, maybe you're like us and just have it because you love the white noise). Full cabinets could indicate that there's not enough storage. A dirty AC vent might mean the house isn't well-maintained. Spend some time analyzing what you've got around your house and what kind of message it's sending – you might be surprised how many potential turn-offs you've got laying around (I know we were!).
If you have time, fresh paint on the baseboards will make a WORLD of difference. This applies even if you aren't moving! There's just something about crisp, freshly-painted trim that screams "this house is clean," and while your home can surely sell without it, it's a huge bonus that will go a long way.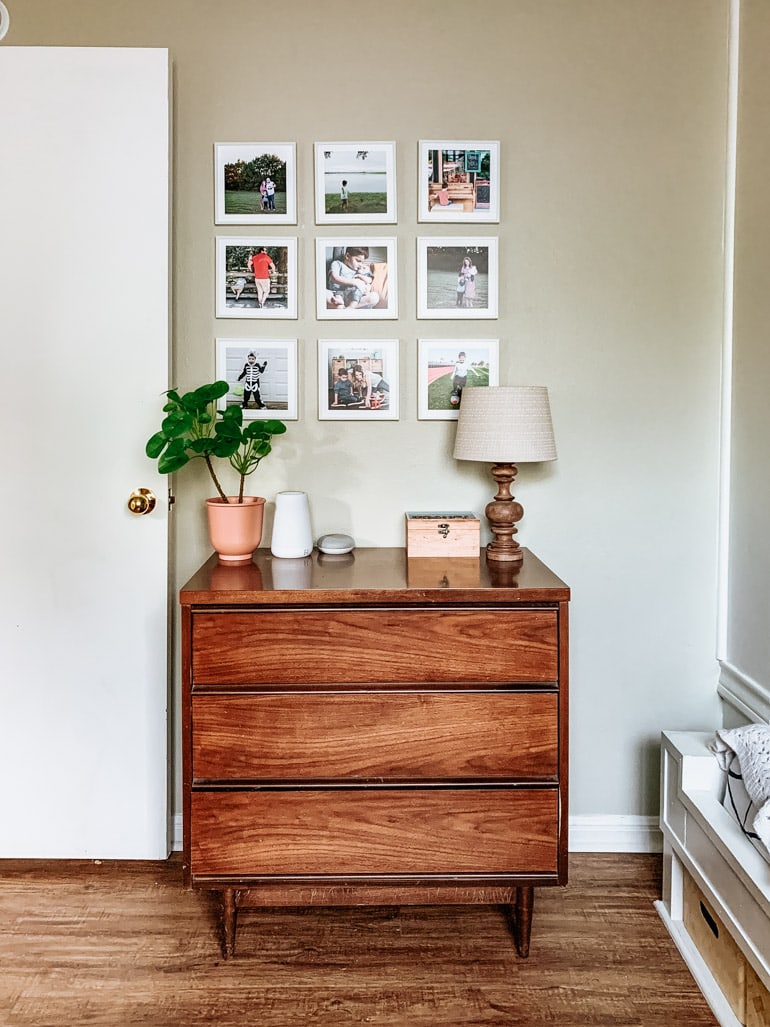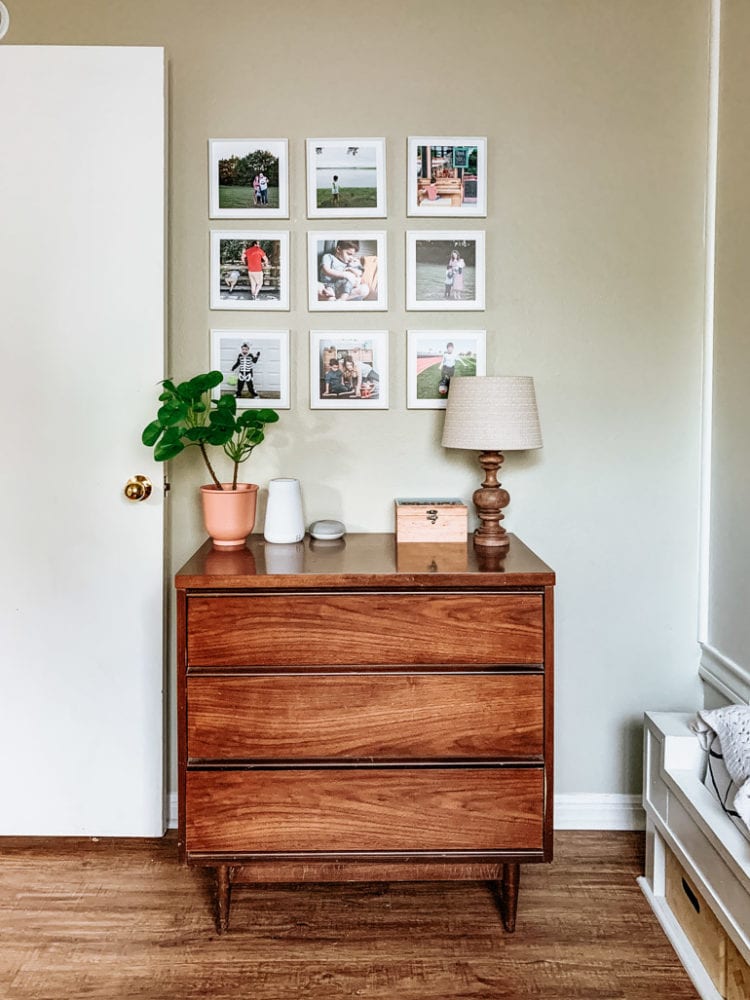 3 things not to worry about
Don't stress too much about family photos. If you've got a ton of super personalized decor all over the place, you'll obviously want to remove that. But a few well-placed family photos around the home actually send a great message to buyers – that a happy, thriving family can live in this home! I thought for sure the stager would ask us to take down the grid of photos in Jackson's room or the framed photos we have in the living room, but she actually loved them. We did, however, put away a few other photos we had sitting out – you have to find the right balance between "your family can thrive here" and "you'll never be able to imagine this as anyone's home but ours".
Some kid toys are okay, as long as they aren't taking over. We kept out a basket of toys in the living room along with Grant's walker. Neither were particularly large or obnoxious, and both were out of the way and not too obvious. Again, this is a good way to remind buyers that a family lives in and enjoys this house (which means they could too!), but isn't enough that it would turn off people who don't have kids. I wouldn't keep out large, plastic, or super ugly kid toys – but a couple of smaller, not-too-ugly things are perfectly fine!
It'll never be perfect, so just let it go. You will always have more things you want to do in your home before it's ready to sell. There will always be more cleaning, one more project, or a little more decluttering that you wish you could do before anyone comes to look. Just remember that no house is absolutely perfect and at some point, good enough is good enough. Little issues can be fixed later, and probably won't stop someone from putting an offer in (though they might ask you to fix it before closing).
I would love to hear any of your tips and experience from staging! I'm no pro, but we've had really good success both times we've sold a house!