How to Hygge in the Spring
Unless you've been hiding under a rock for the past year or so, then you've probably heard of the Danish concept of "hygge". If you are a rock-dweller, allow me to explain – hygge (pronounced "hoo-gah") has no literal translation in English, but the closest word we have would be "cozy". You know, that feeling you get when you're surrounded by your family cuddled up by the blazing fireplace, or when you take that first sip of hot chocolate of the winter season. Hygge has basically stormed the internet over the last year or so and everyone has been talking about ways to infuse more of it into our lives.
I think it's safe to say we're all longing for a slower lifestyle, a little more time to embrace the things that matter, and an attitude that lets us feel those happy, cozy feelings all the time.
My love for the concept of hygge runs deep in my soul – I've always been a huge fan of all things cozy and welcoming, and so when I found a word that perfectly describes the feeling that I want to infuse into every single day, I latched on tightly.
I always have a blast talking about hygge here on the blog (you can see a few other posts I've written on the topic at the end of this post!), and now that spring has officially sprung, I thought it would be fun to chat about a few intentional ways that you can bring more hygge feelings into your life during the spring season. People typically associate hygge with the fall and winter months, but I'm a firm believer that hygge shouldn't be a seasonal thing -it's an every day thing that gets easier to achieve the more you practice it!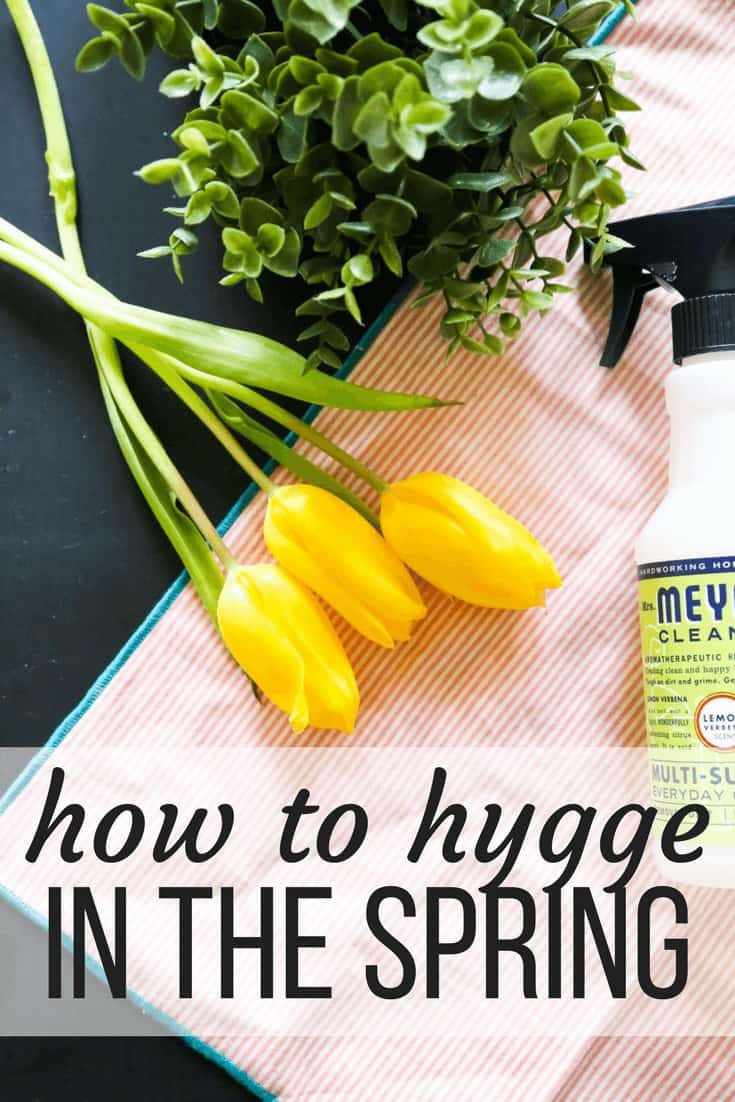 How to Hygge in the Spring
Flowers, flowers, flowers. I think it goes without saying that spring is the best time of year to basically cover your home in flowers. I generally try to keep a bouquet of fresh flowers in my home at all times throughout the spring season, and I'm really trying to get better about growing some of my own as well! Hygge is all about bringing the outdoors in, and there's nothing that makes me feel cheerier this time of year than some bright and beautiful flowers.
Candles aren't just for winter! Sometimes it can be easy to fall into the trap of only lighting candles in the colder months because that's when it feels like you're "supposed" to do it. But, have you smelled the spring candle scents they have out there? I feel the most hygge in my home when I've got some pretty music pouring through my speakers and a light, airy candle burning – there's just something about it that warms up the soul!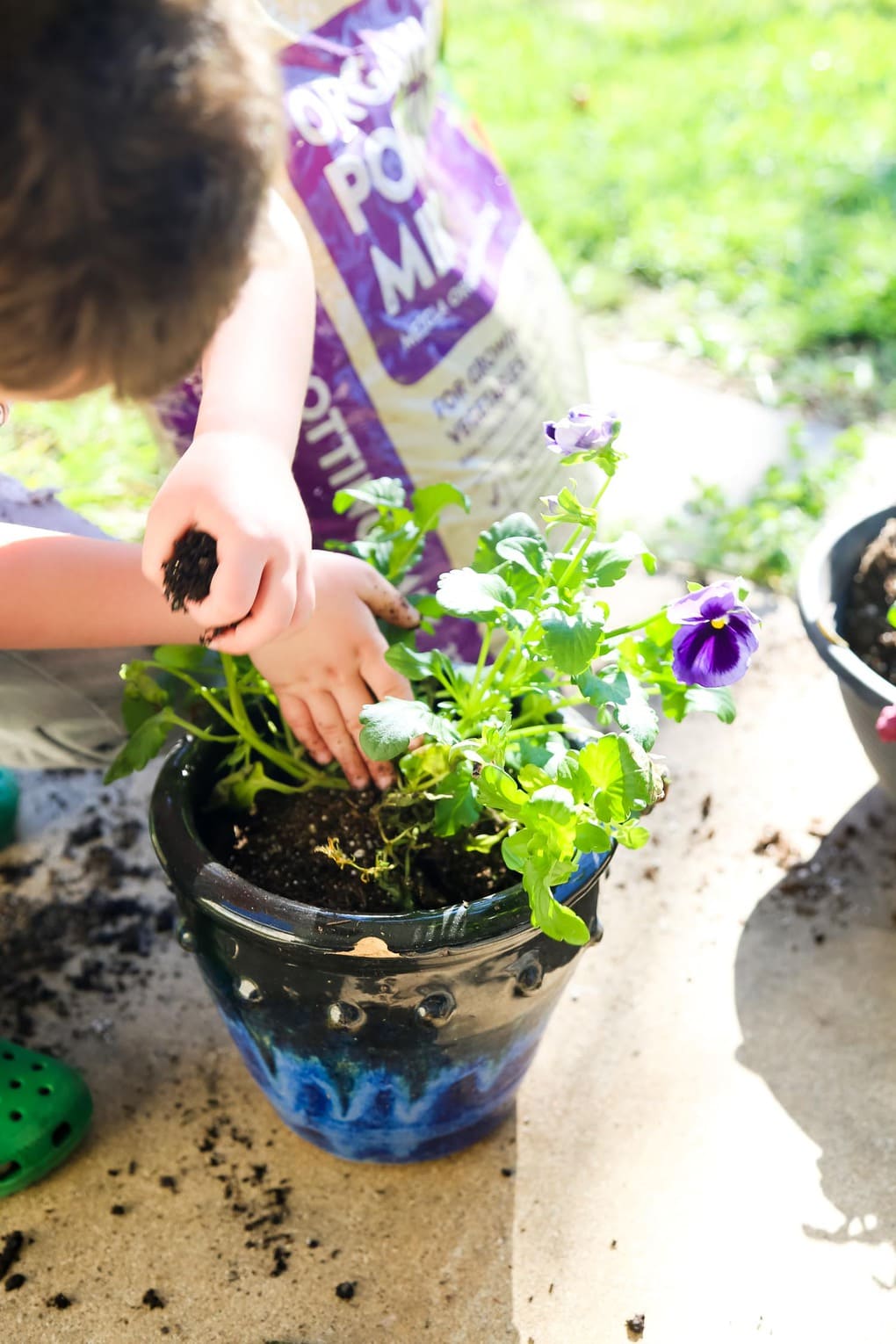 Get outside and get your hands dirty. Now that the awful winter weather is finally starting to warm up (at least, it is here!), it's time to head outside and enjoy the beautiful spring colors, sounds, and smells. It doesn't really matter what you do outside, just that you go: plant a garden, go for a picnic, go on a long walk, or fly a kite – anything is fine as long as you get your body moving and head outside. Soon this beautiful weather will melt right into a scorching summer, so enjoy it while it lasts!
Open up the windows. I basically live with our windows (and usually the back door open) for most of the spring season. I just love hearing the birds chirp, feeling the breeze, and allowing some fresh air into our house – and here in Texas, there really isn't much time each year that it's even feasible! If you want to make your home feel infinitely more cozy and welcoming, just open up a few windows and bask in the glory of a warm spring day.
Eat outside. Now that we have a covered patio, I've been eating outside every single chance I get. Like I said – we don't get a lot of time to actually enjoy the weather in our area before it gets face-meltingly hot, so we make the most of it while it lasts. What feels more hygge than throwing open the back door and setting up a casual meal al fresco? Bonus points if you pack a picnic and head to a park for even more family fun.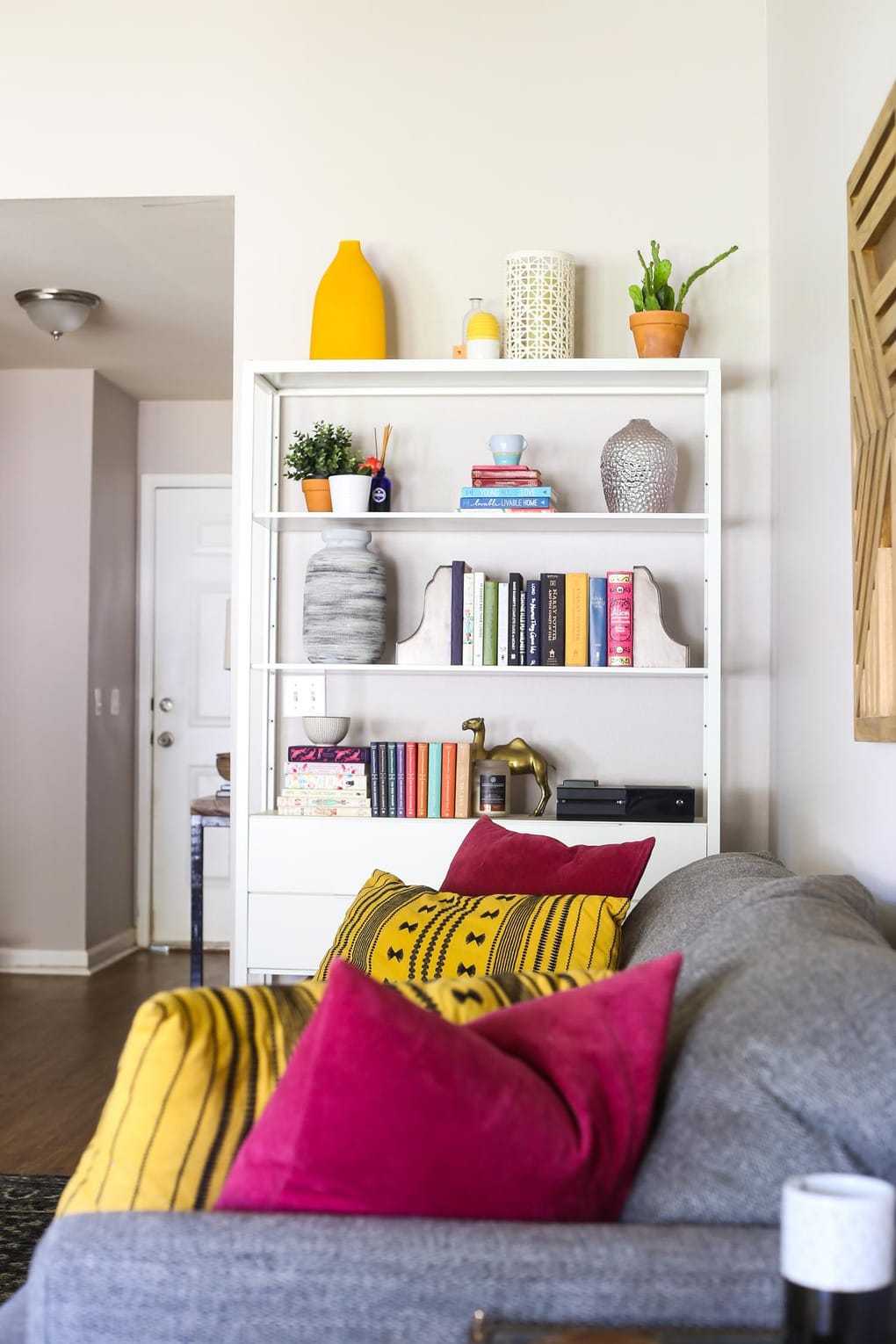 Swap out some decor for brighter, airier pieces. One of my favorite ways to brighten my home up for spring and really embrace the season is to pack away some of my heavier and darker decor pieces and switch them out for a bit more color. I always decorate with a lot of blues, but I love to add some yellows and pinks in the mix during the spring and summer months – it brightens up the house a bit and makes things feel a lot more cheery.
Bake something. I tend to gravitate to baking more in the fall and winter months, but spring is a great time to squeeze in some baking as well – just think lighter and airier treats like strawberry shortcake, sugar cookies, and fresh fruit tarts. You get all the super cozy feelings and hygge mood, and a super delicious treat when all is said and done. What's not to love?!
I don't know about you, but I'm feeling a little more hygge already. I'm feeling so inspired to up my outdoor time and bake something fruity and delicious for my family.
If you want some more ideas for how to bring more hygge into your life, here are a few other posts I've written on the topic (clearly I'm a little obsessed with the whole concept!):