No-Spend Summer…Can I do it?!
Y'all…I'm either having a stroke of genius, or I'm losing my mind.
I'm honestly not sure which at this point.
You see – for the last couple of months, I've been feeling like I'm in a bit of a creative rut. I'm struggling to come up with ideas for posts and projects, I don't feel motivated to be particularly creative, and I just feel stuck.
I've found that one of the best ways for me to get unstuck when I get in these creative blocks is to challenge myself. Sometimes I need to really push myself out of my comfort zone and do something before I can break out of it.
This is a big rut…so I'm doing something drastic. And I thought maybe you'd like to do it with me.
I'm calling it No-Spend Summer.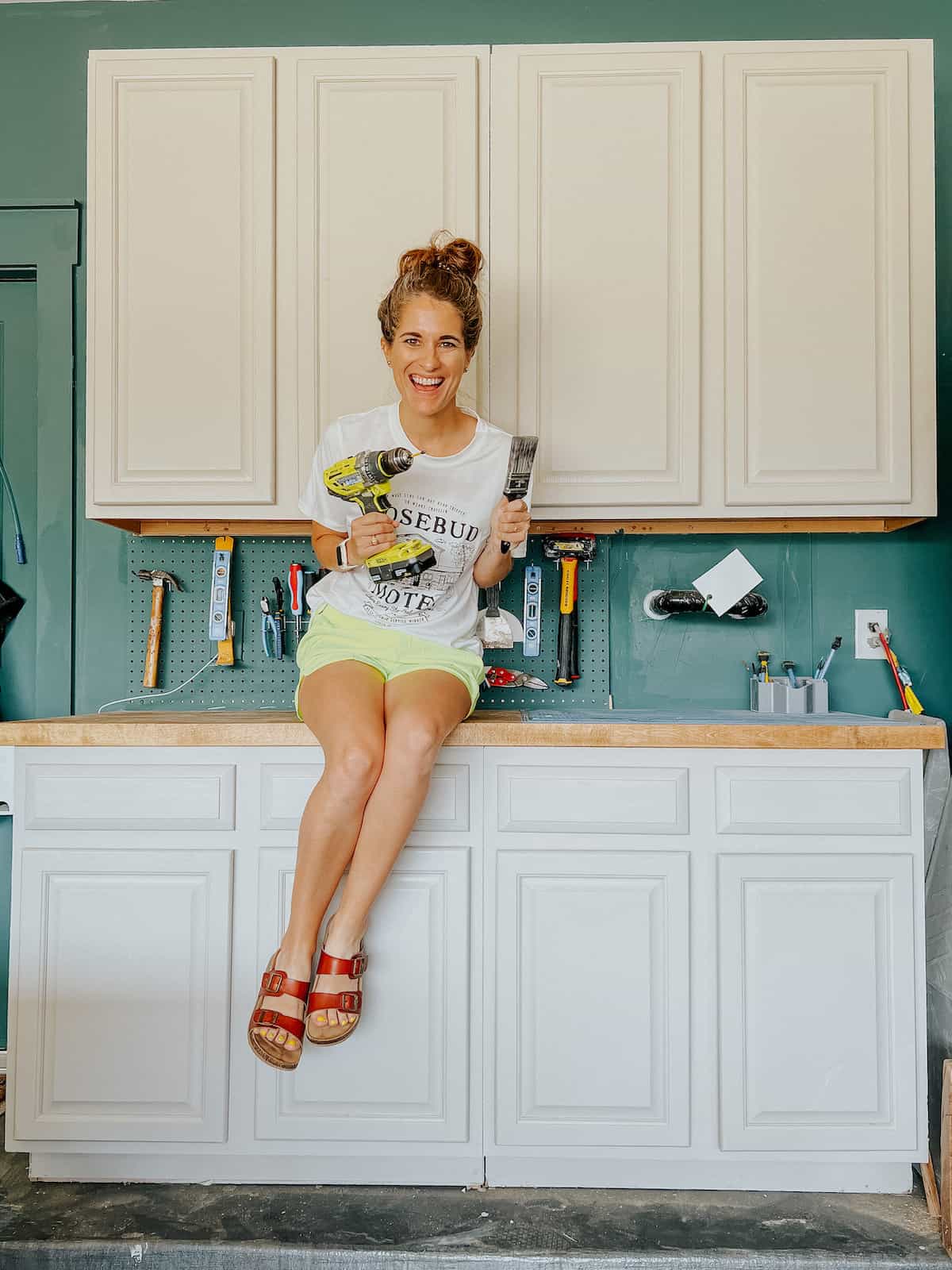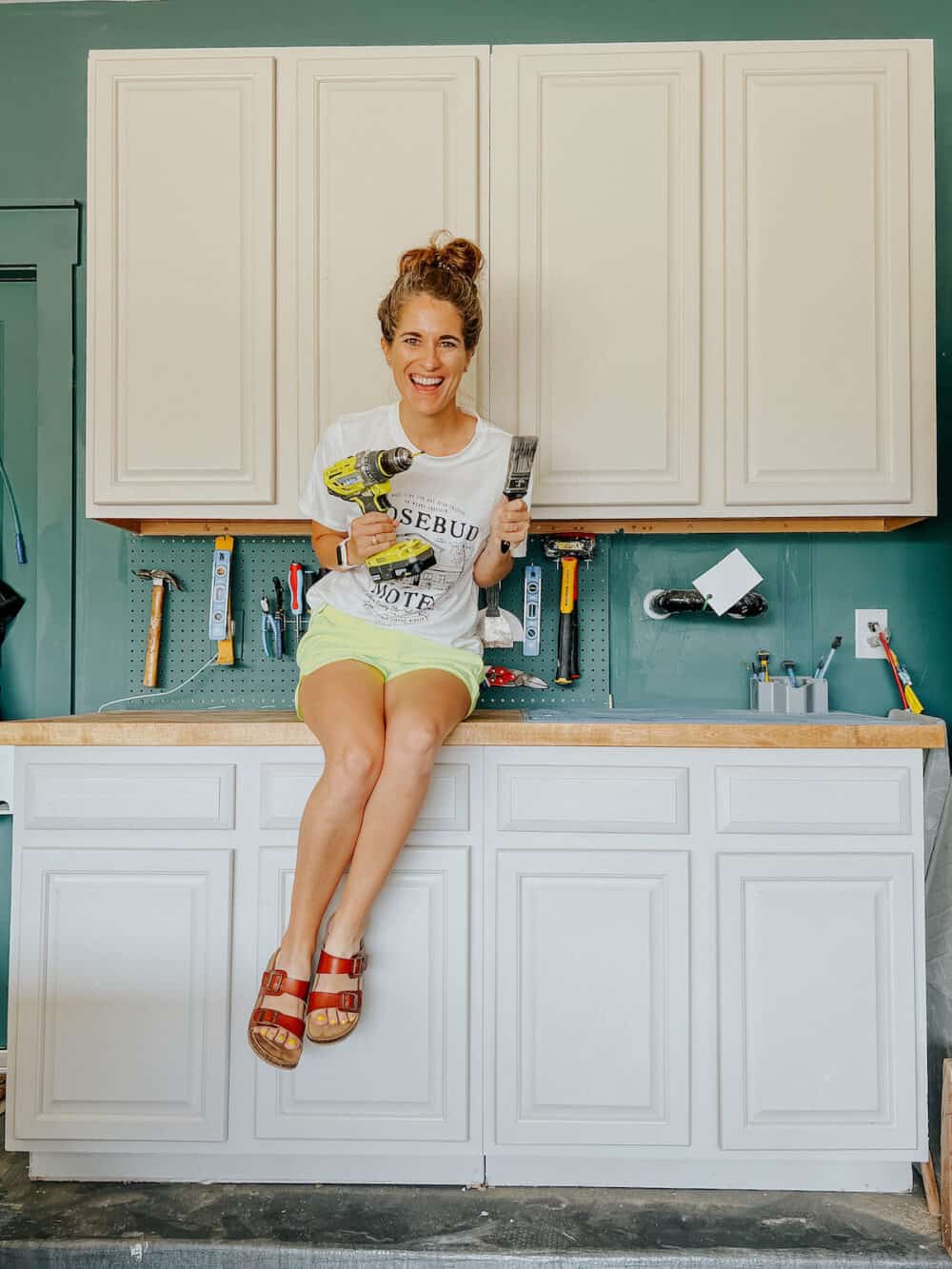 welcome to no-spend summer
That's right – I'm going to be trying to only do projects with things I already have in the house. I haven't decided yet if it will be all summer long or just June…but for at least the month of June, my goal is to complete one project a week. Without spending a dime.
Can I do it?
I have no idea.
But, I have plenty of lingering projects and leftover project supplies around the house. So, in theory, I should be able to!
And, to make it easier, I'm coming up with themes for each week.
Here's the plan:
Week 1: Style something in the house with things you already have
Week 2: Build something with scrap wood
Week 3: Paint something with leftover paint
Week 4: Hang something on the walls
Once the first four weeks are done, I'll decide if I want to keep going or call it quits. I'm hoping many of you will join in with me, and we'll have so much fun stretching our creative muscles that we'll decide to keep going all summer long!
I've already started brainstorming a few project ideas for each category, and I'm really excited to dive in. Here's how it's gonna work:
Each week, I'll remind you of the theme for the week and will share some inspiration and ideas on Instagram stories.
Every Wednesday, I'll be here to share my project for the week.
All week long, I'll share any of your projects that you submit over on Instagram! I'd love this to be a community effort, and I can't wait to see what you do!
And that's it! It's gonna be hard, but it's gonna be fun. And, I have a feeling it's going to be a great way to push myself right out of this creative rut I've been feeling.
So, the challenge is officially on!
The first week's theme is styling something around your house! It can be your mantel, your kitchen counters, a shelf, or a dresser – whatever you want! The only rule is you have to stick to using things you already have laying around the house.
I'll be back next week with my thoughts, ideas, and tips! If you need inspiration for week one, this post might help.
Can't wait to see what you do!