Our DIY Budget Kitchen Makeover
UPDATE: Click here to see how we're feeling about this makeover one year later. 
It's been a while since I've shown you any progress photos of our home, no?
Allow me to re-introduce you to our kitchen.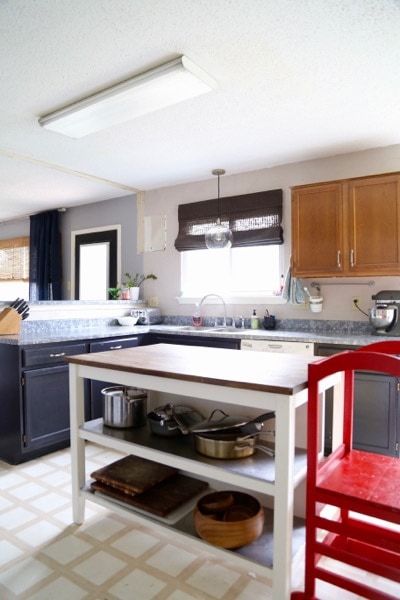 In case you've forgotten what it used to look like, let me refresh your memory:
I can't even believe we have lived here this long and we are just now getting around to this project, but it feels so good to have it done! It was so affordable, easy, and it makes a huge impact!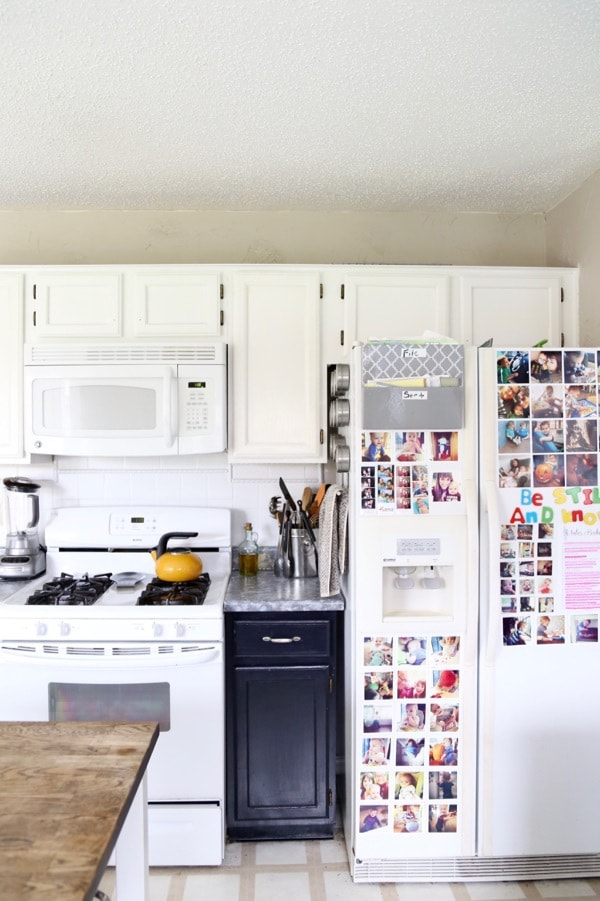 Let's talk details.
We have wavered back and forth for years on what color we wanted to have our kitchen cabinets. Originally it was all white, then all gray, then we talked about navy…we've been all over the place!
But now that we have a toddler, we knew we wanted something dark and stain-hiding on the bottom, and I've always been a sucker for the tuxedo look…so it was decided.
I won't go into the details of how we painted our cabinets because too many other people have done a much better job than I ever could. Just know that it was much easier than I thought it would be. Truly.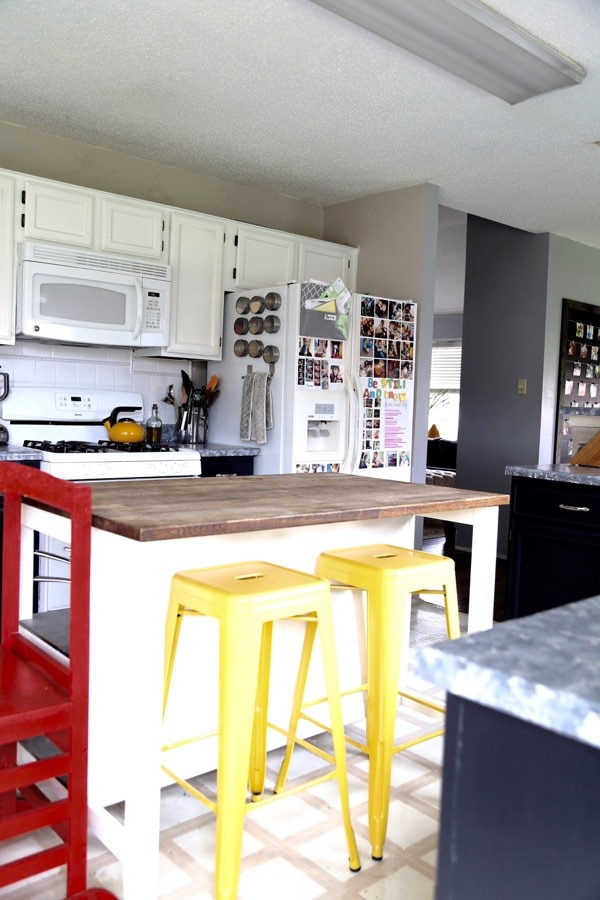 The countertops are a super easy DIY treatment that I'll go into details about tomorrow (Update: you can see the details on them here!). Prepare to think I'm crazy…but I love them! They were shockingly easy to do, and they look a million times better than they did before.
As you can see, it's still very much a work in progress. Like the fact that one of the upper cabinets is still unpainted. And we don't have knobs on the doors yet. You know, details.
I promise we didn't just forget about it. We didn't paint that cabinet because it's not going to be around for much longer! We haven't had time to tackle "phase two" of this project yet, but it will include painted walls, a beadboard backsplash and open shelving where that cabinet is. I'm really antsy to get it done, so hopefully we'll find time to tackle it soon. Until then, I'm feeling pretty good about the progress we've made so far. And we'll get knobs eventually – I'm still trying to convince Corey that he wants the same ones I do.
We'll get there.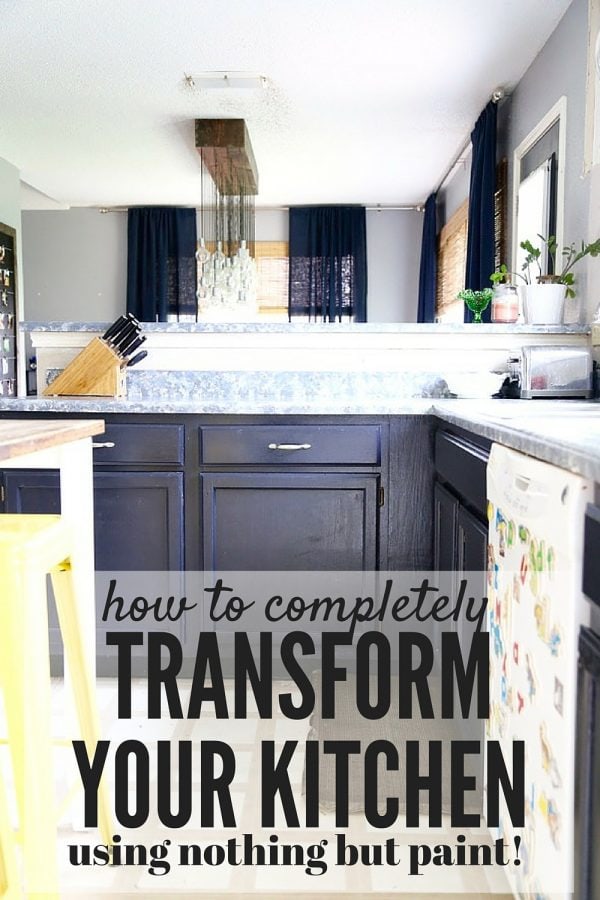 Have you ever painted cabinets before? This was so easy that I may just paint our bathroom counters soon too!