Corey and I were so excited to replace the carpet in our bedroom with vinyl plank flooring recently, but as soon as we did we discovered a slight problem.
We have this dog, Hadley, who is a complete and utter diva. She's a Doberman, which usually means a big, tough, smart animal…and she's big, but she is neither smart nor tough. I love her dearly, but she's dumb as rocks and terrified of air. She hates change, so every time we have removed any carpet in our house she has totally freaked out for at least 2 weeks or so. This was fine when it was just the living room we were dealing with, but she sleeps in our room at night so having her scared to step on the floor was putting a serious cramp on our sleeping style. We were not willing to sacrifice two weeks of good sleep to deal with a bratty, spoiled animal so we decided to go ahead and order a rug for the room right away.
I ordered one of the rugs I shared when we chatted about neutral rugs for Friday Finds a while back (the Beaumont Medallion rug), and I was originally a little nervous about whether or not it would work in the room – it's a little more brightly colored than I expected. Corey loved it the minute we laid it out in the room – I took a little more time to warm up to it, but I'm thoroughly happy with it now. It's soft underfoot, layers into the room really nicely, and is the perfect size for this space!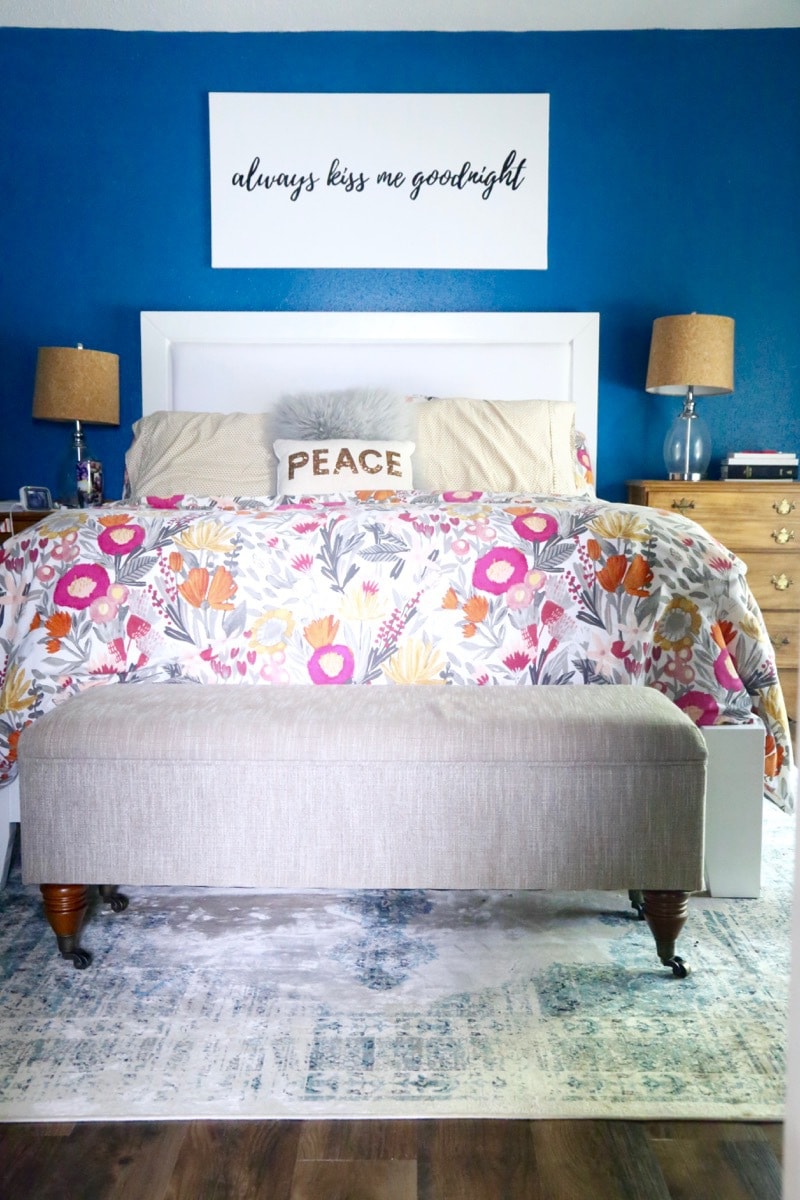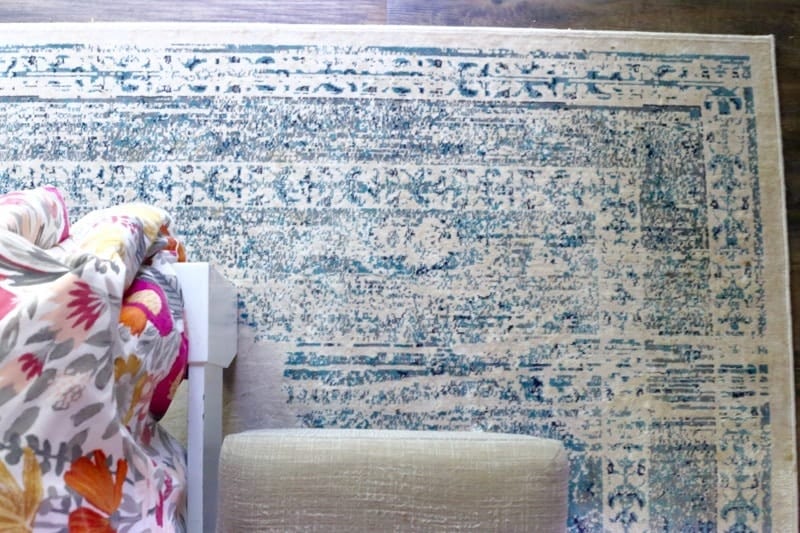 Our dumb-as-rocks dog has already put this rug to the test with a stain the size of Texas, but we'll talk more about that (and how I got rid of it) next week. For now, let's just look at the pretty, clean rug.
I wish you could feel for yourself how cozy this thing is on your feet. I literally spent the first week or so it was here sliding my feet across the floor instead of walking like a normal human, just so my feet could spend more time in contact with it.
No, I'm not exaggerating. I'm just that big of a dork.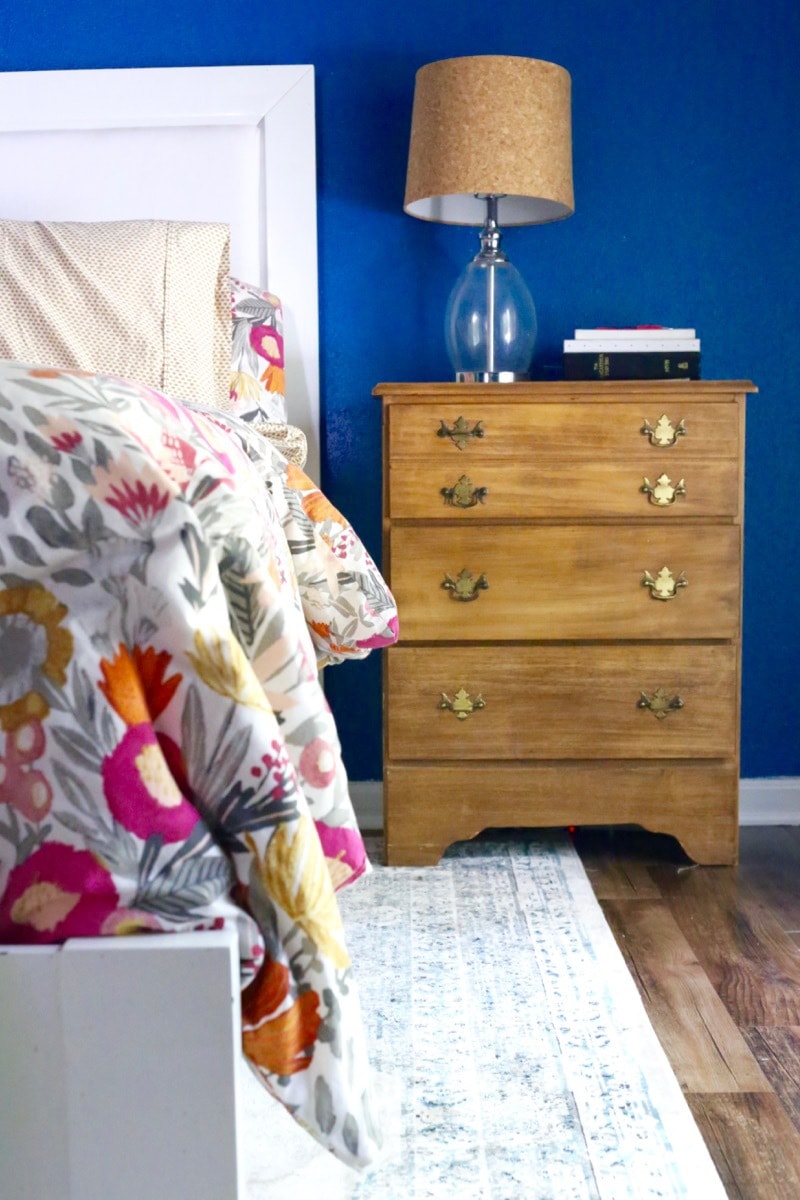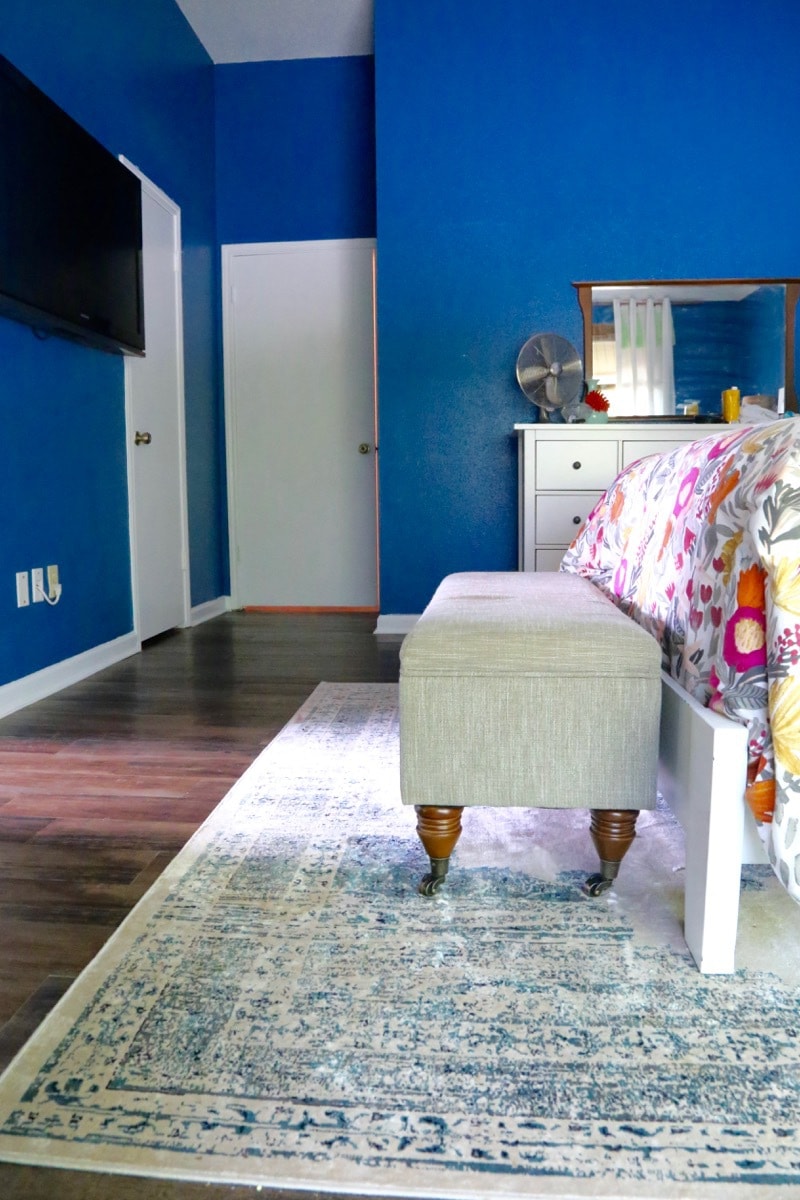 I'm so thrilled with how this room is starting to come together! It's feeling more and more like a retreat lately, and I still have a few things up my sleeve to make it even better.
What do you think?!