This post is sponsored by World Market – thanks for supporting the amazing brands that help support Love & Renovations!
It's the new year and that means we're all spending a lot of time thinking about things we want to change and resolutions we want to make. I've already talked a little about some of my goals for the year. One thing I want to be sure I do more of this year is relax. I told Corey recently that I genuinely don't remember the last time I spent an entire evening without working in some capacity. Running a blog and working full time is no joke and it's rare for me to have any time to myself at all.
Over the last few weeks, I've put more effort into carving out some time to rest and focus on myself – and it's been wonderful. I'm more determined than ever to set aside some time this year to relax more, and my new favorite way to do that is by going in my bathroom, lighting some candles, and hiding from the world for a while.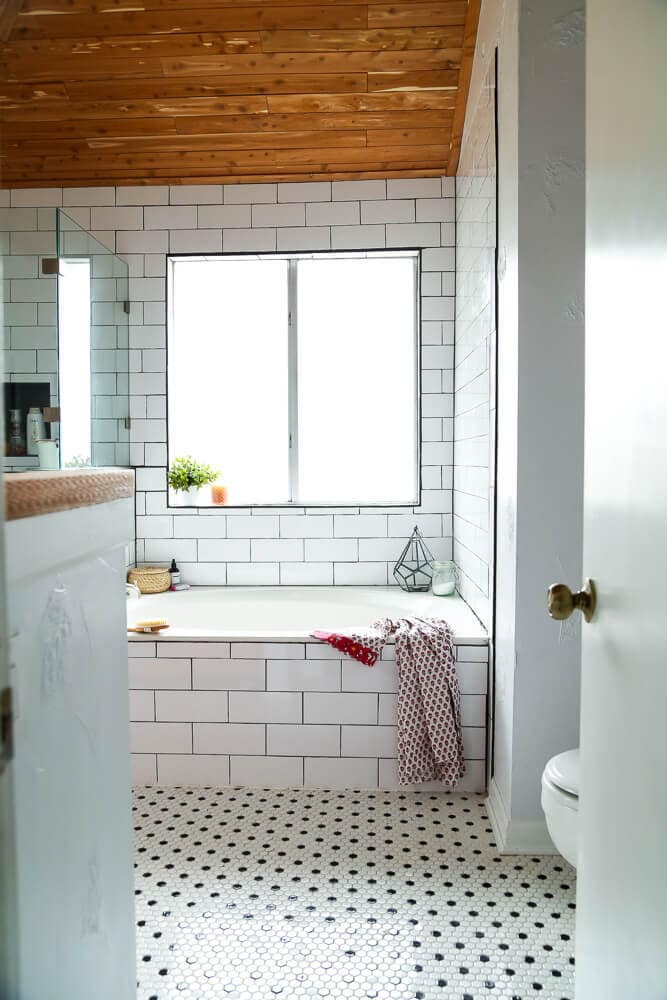 This post contains affiliate links. Click here to read my full disclosure policy.
We finished our bathroom renovation back in October and it's now my most favorite room in the entire house. I could literally spend all day in here if I didn't have, you know, a job and a kid and actual adult responsibilities. It was a mad rush to get this room done in just 6 weeks for the One Room Challenge reveal, though, so one thing we didn't get to spend a lot of time focusing on is setting the room up to be the most relaxing space in the entire world. But now? I've fixed that problem.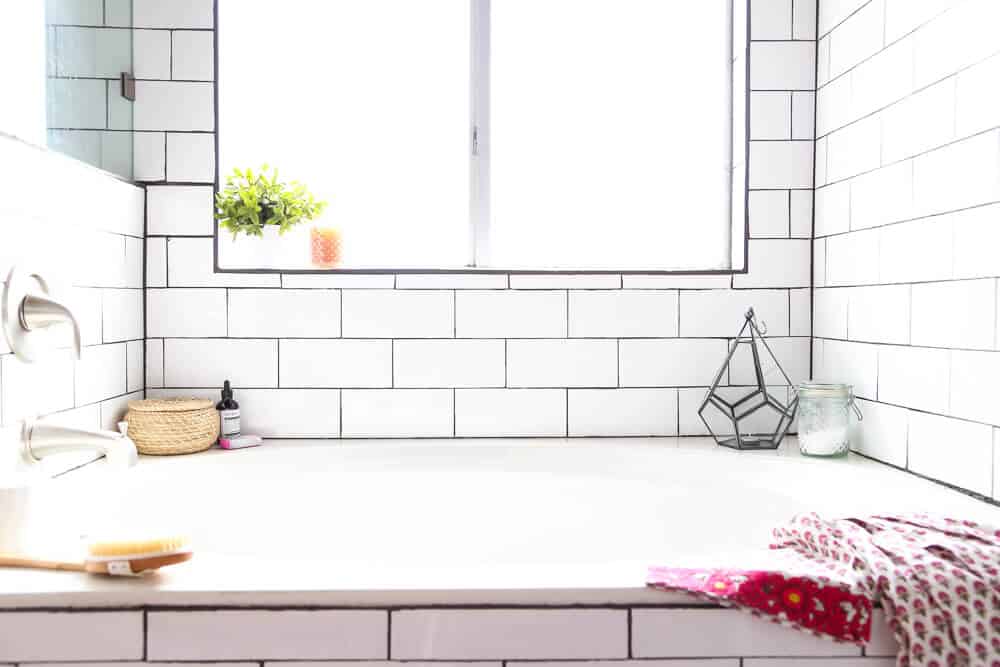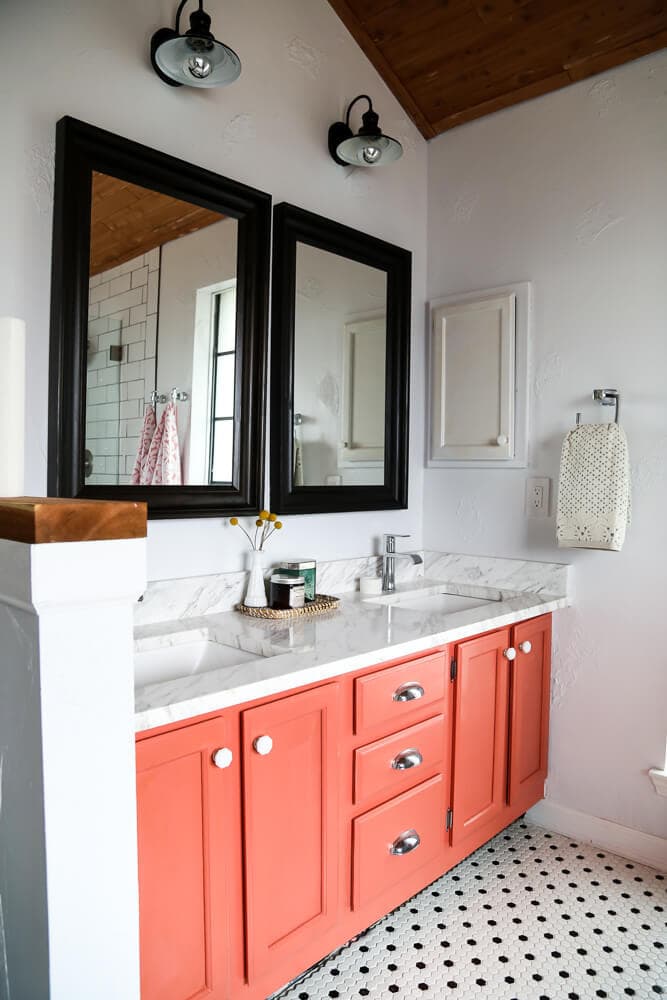 Robe | Back brush | Teardrop lantern | Pink towels | Hobnail candle
I've never been much of a bath person, but ever since we finished our renovation I've found myself itching to take baths all the dang time. There's no better feeling than soaking in the tub with a few candles burning and a good book on my iPad. Oh, and of course you can't have a good bath without some fancy bath salts and oils to make it even more luxurious.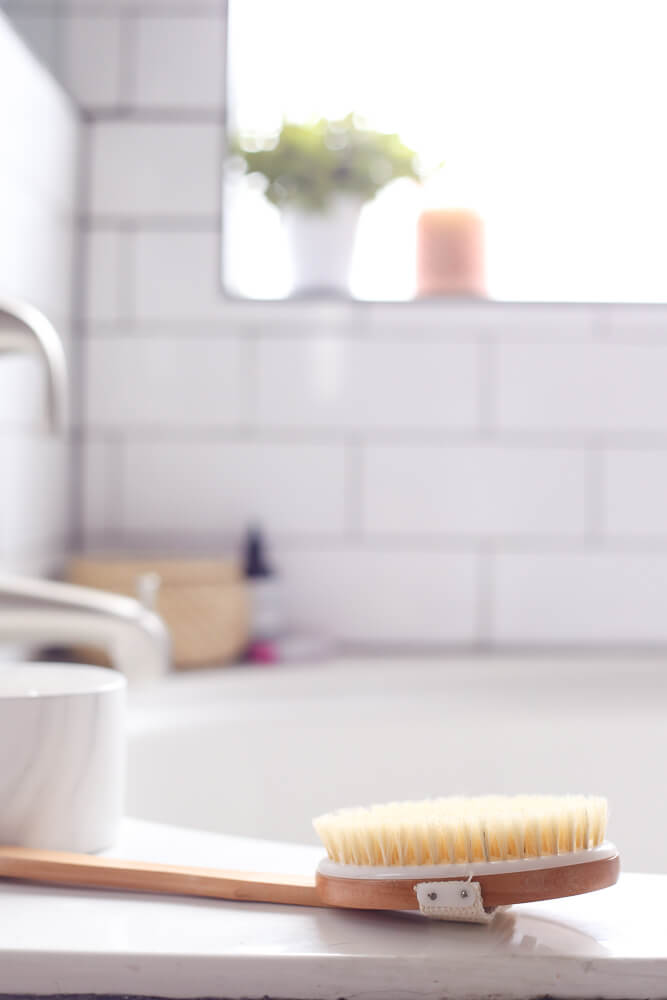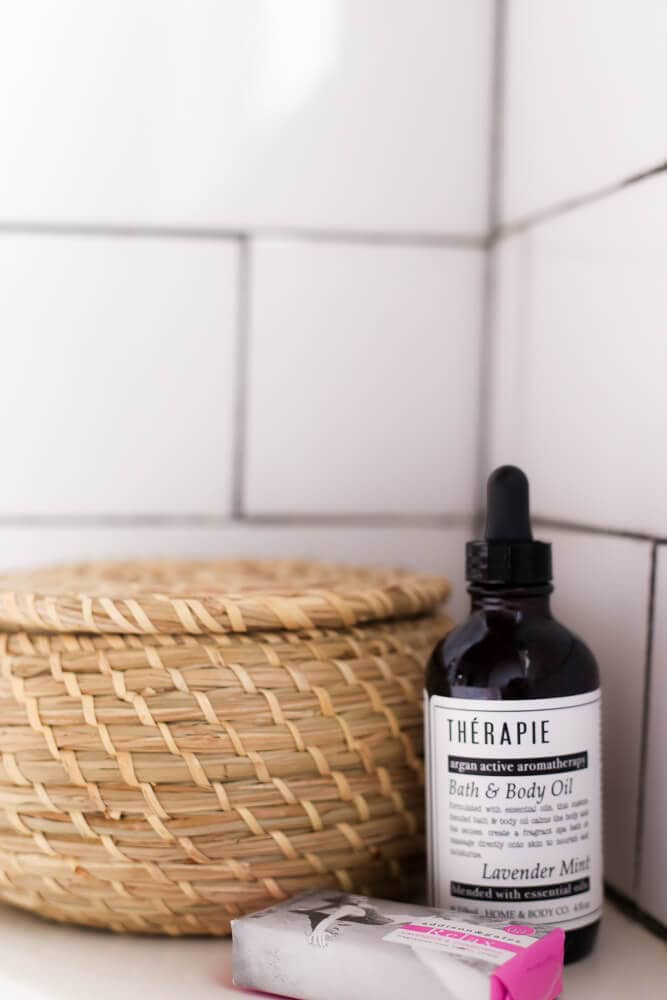 I'm a very low-maintenance girl – I'm not the type to have a million different products and soaps hanging out in my bathroom, and once I find a product I like I tend to stick with it. However, I'm really working hard on branching out with my beauty products – I mean, why not use lily & gardenia sugar scrub after a long day of work? It's like a whole new world is opening up to me, and I like it.
I like it a lot.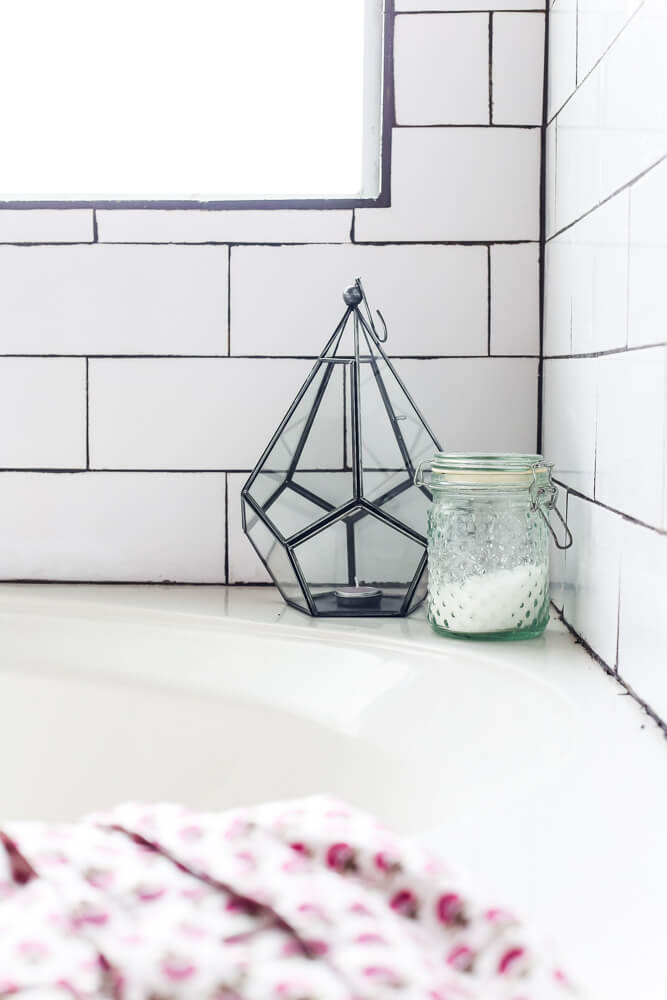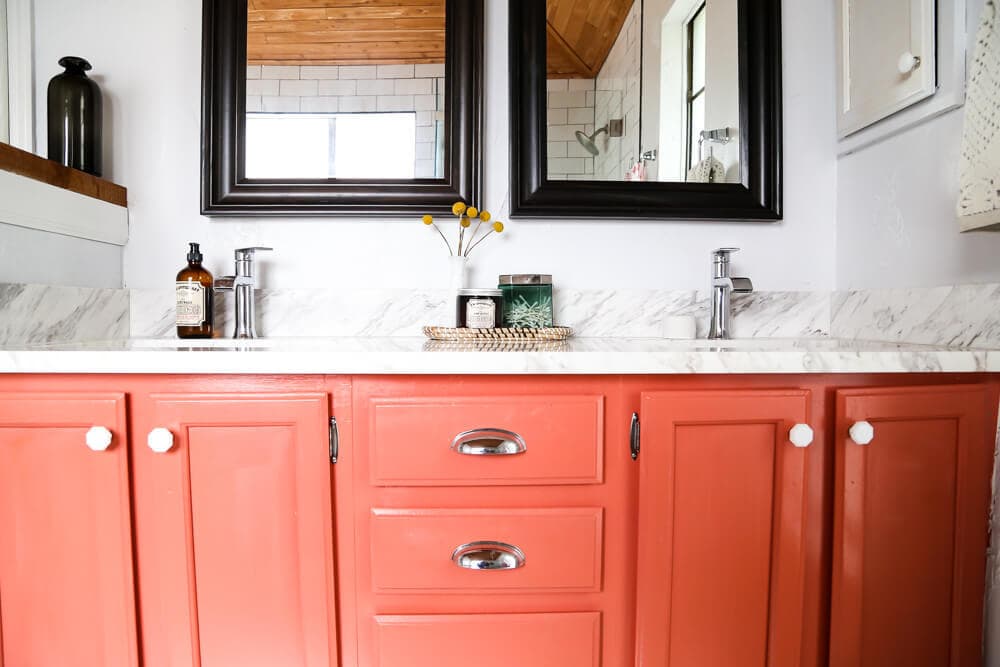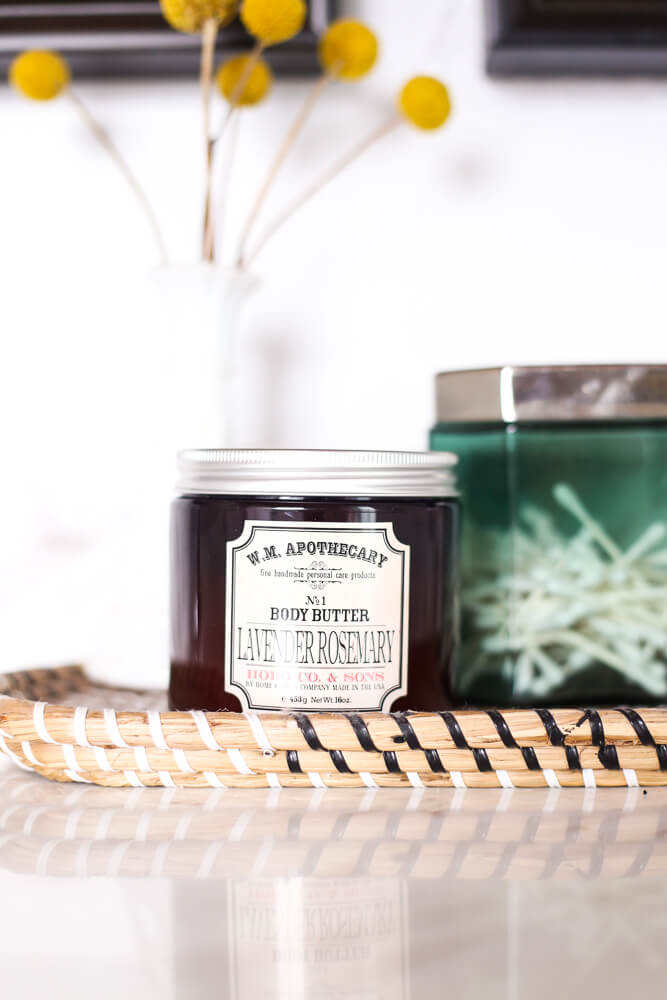 Body butter | Hand soap | Teardrop lantern
Now that I've got this bathroom all set up to be as relaxing as possible, I'm going to shoot for taking at least one bath a week – I've got this amazing space, I should make the most of it! A few other ways I plan to spend more time relaxing this year?
I'm not going to work every night. This is hard for me because I have some workaholic tendencies, but it's just not healthy. I'm bound and determined to take at least few nights each week to do nothing but relax.
I'm going to watch less television. My go-to when I'm not working is to watch a favorite show or movie…however, that's not always as relaxing as curling up with a good book, taking a nap, or playing a game with Corey. I want to spend more of my down time this year doing things that actually help me unwind, not just mindlessly watching Netflix.
I'm putting the dang phone down. This is a journey I've been on for a while, but I'm really striving towards spending much less time scrolling through my phone. It's embarrassing how quickly I reach for it when I have a bit of downtime, and that really just needs to stop.
I'm lighting more candles. I'm a candle fiend, but I have a tendency to "save" them and not light them on the regular. But, let's be real – I have a giant collection of candles (that just keeps growing). There's no reason I shouldn't light a candle or two every single night if it makes me happy. And, um, it makes me happy!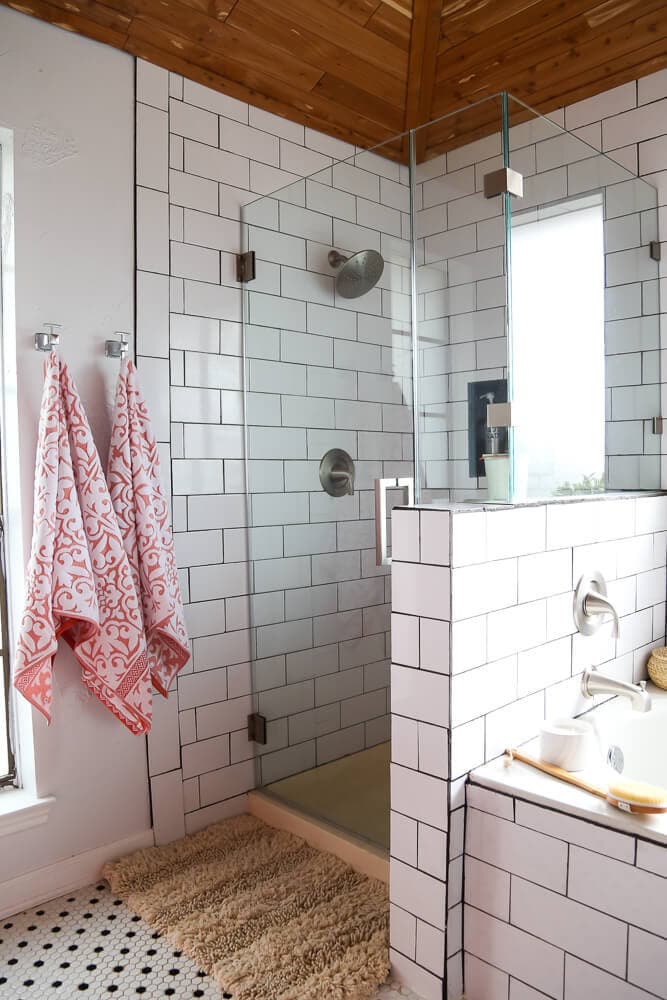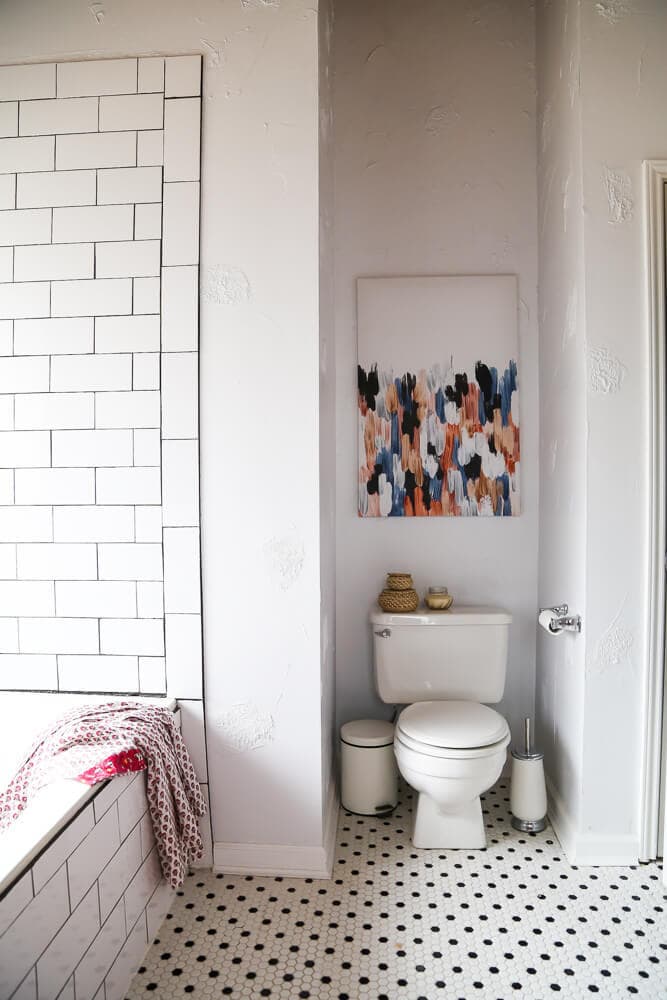 Pink towels | Robe | Jar candle | Bath mat | Back brush | Sugar scrub
I tried to include links to all of the awesome stuff I grabbed at World Market throughout the post, but if you missed something you like, you can see all of the products featured in this post below, or you can check out their spa products and candles on their website – I've already started using them (and I've taken a bath or two since I picked them up!) and I'm loving it.
I have a feeling I'm going to enjoy this relaxing thing.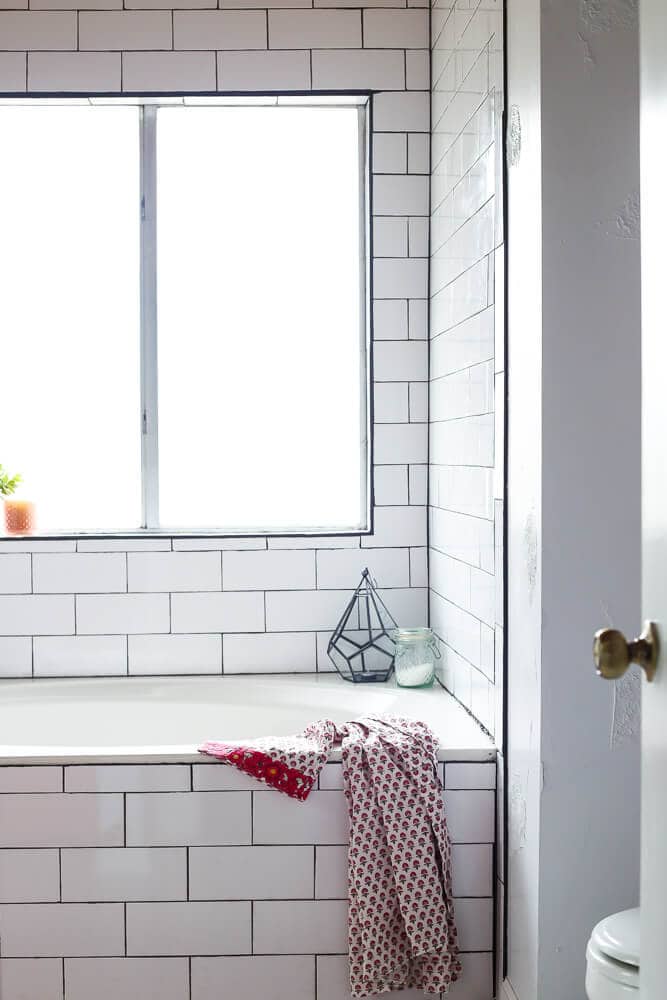 What are your favorite ways to relax?
Psst – Want to make your bathroom even more relaxing? Check out this DIY Bathtub Tray that's guaranteed to make your bathroom feel like a spa.