The Powder Room Mood Board
The powder room is a project that has been on my to-do list for a long time. In fact, up until a couple of months ago, it was the last room in this house that hadn't been updated at all! Back in December I painted it, but that was just step one of a muuuuuch bigger makeover.
And it starts NOW!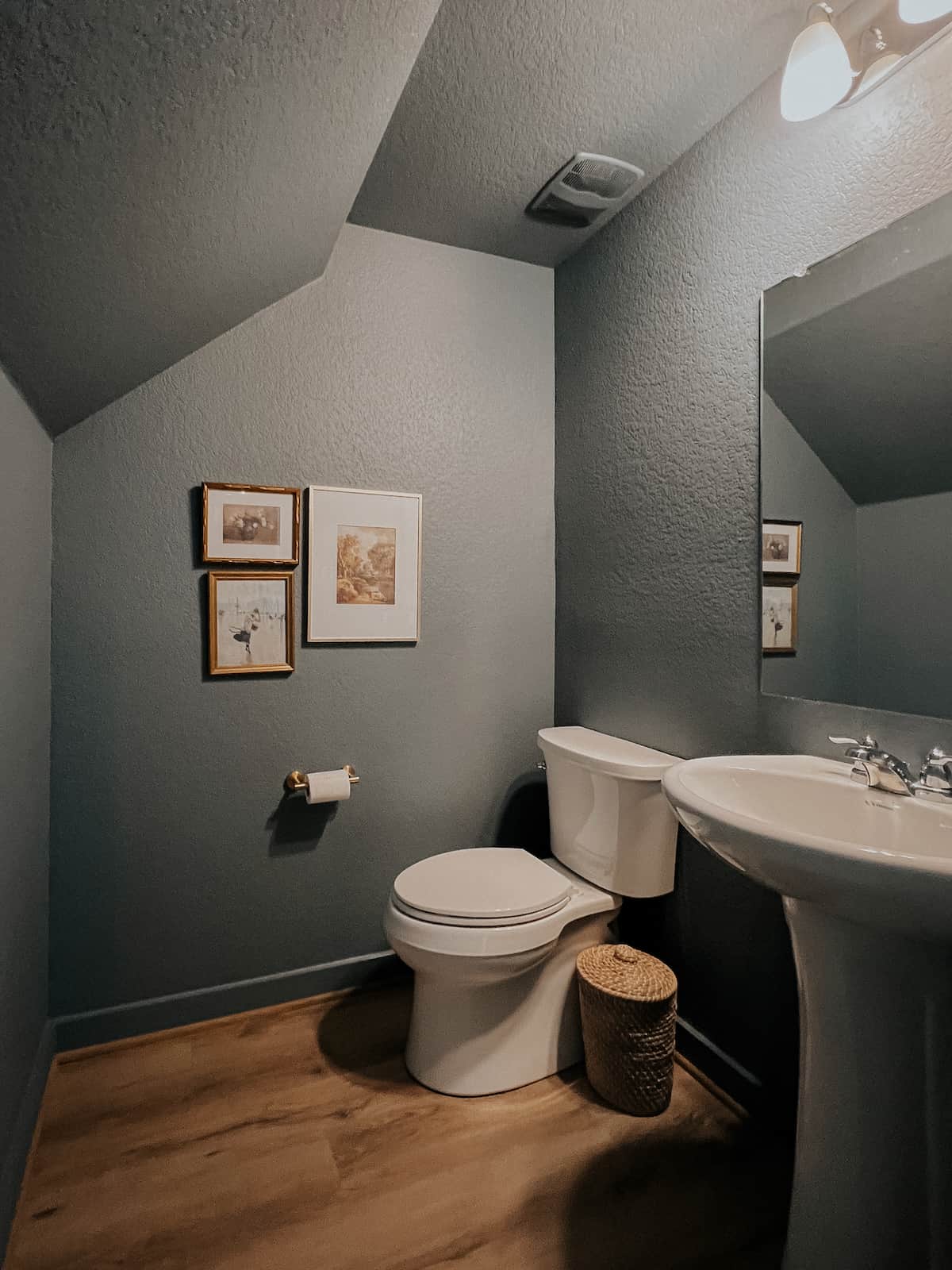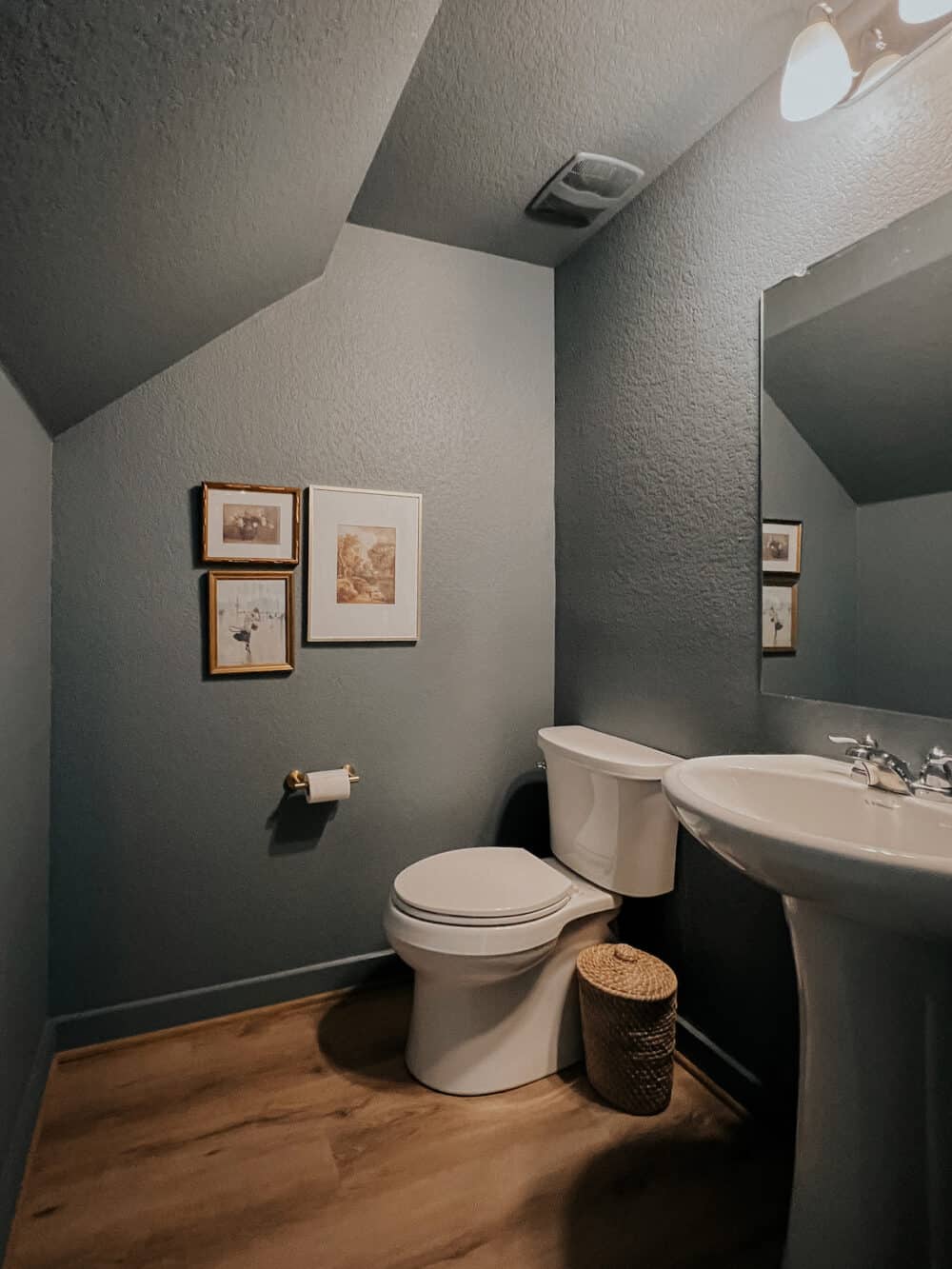 I think one of the reasons I've put this little powder room makeover off for so long is that I have high hopes for it. It's such a cute, quirky little room with its angled ceiling and unique location under the stairs. I want it to be this happy little surprise when you open the door, and I've definitely spent some time overthinking it.
But, I have a plan. It's fully formed and solid in my head and I'm really excited to get started. My goal is to put all of my upcoming project budget into giving this space a whole new look.
And I mean a whole new look, because I'm repainting it. Again.
Powder Room Mood Board + Plans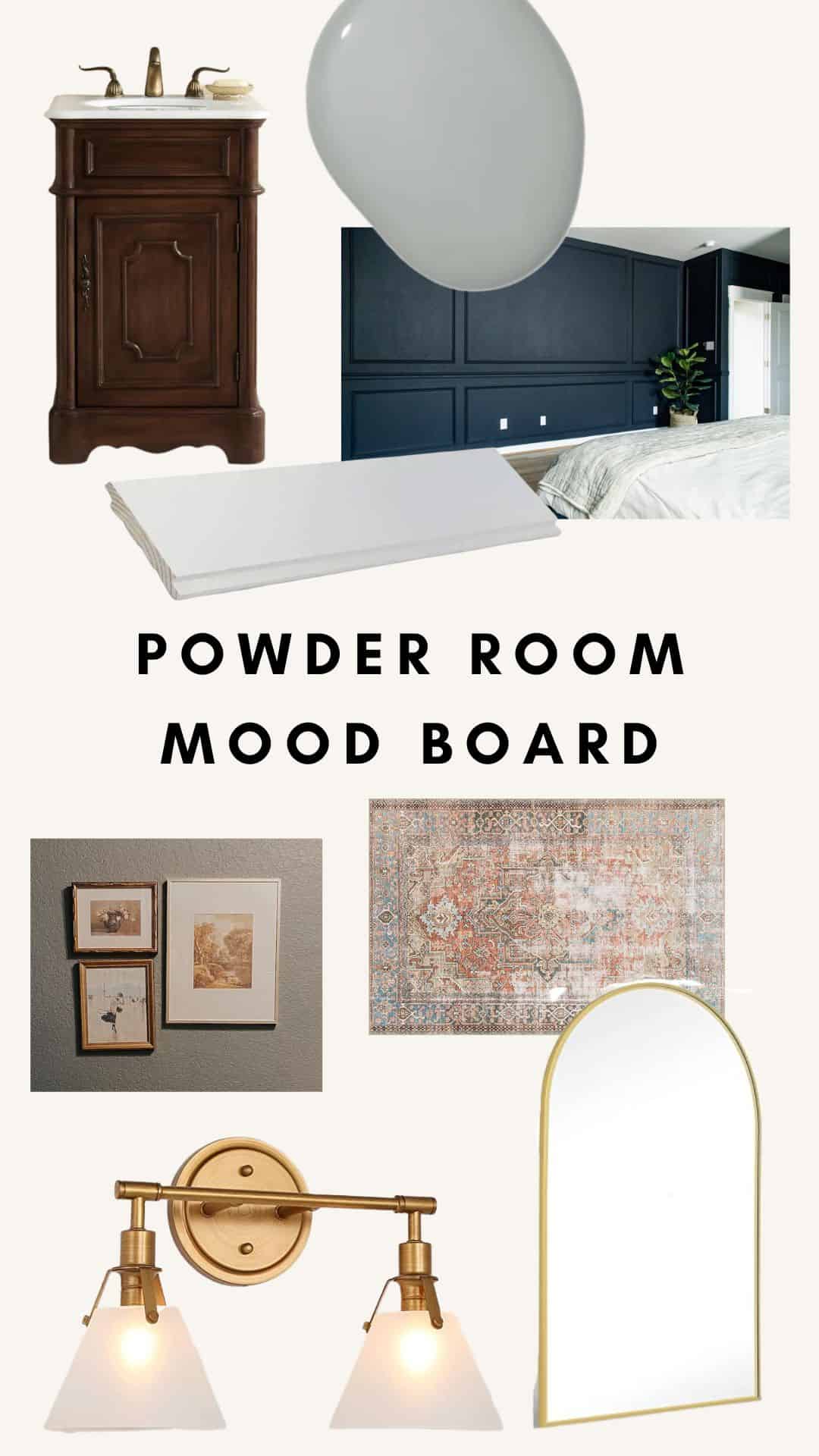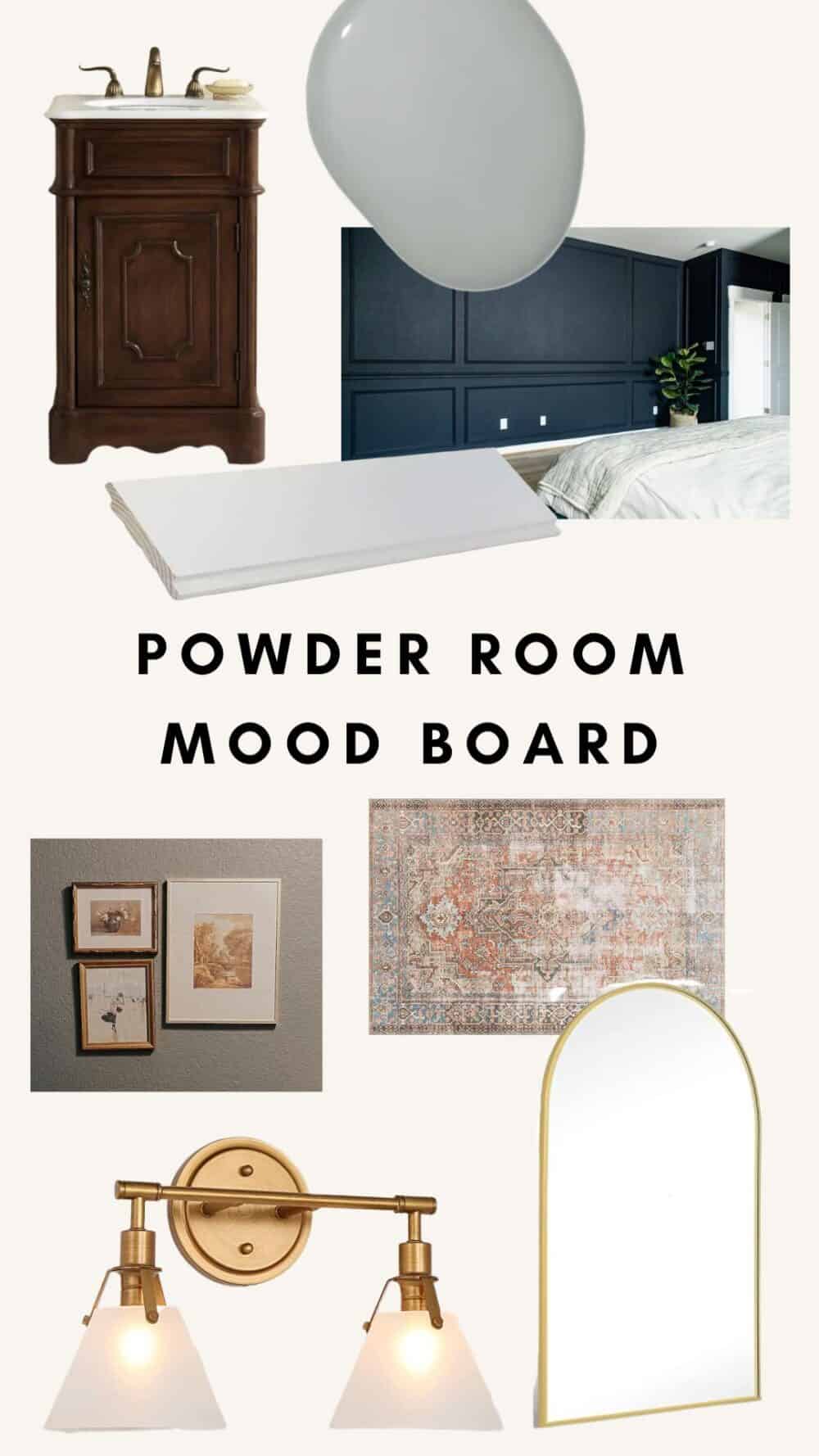 Let's talk details, here. First of all, I'll address the whole repainting thing. When I painted the room back in December, I had a color picked out in my head and Corey said he didn't like it. So, we compromised and got this color…which we both immediately agreed wasn't the right choice. Hah!
And sometimes that happens. Thankfully, paint is easy enough to fix! So, since we're already working in this room we're just going to go ahead and take care of it. We're on the same page now and crossing our fingers we love the new color. Because painting this room twice feels fine, but three times is just overkill.
Let's break down the mood board a bit. It's worth noting that some of these items are decided on for sure, and some are just placeholders based on the general style I want. Plenty of decisions still need to be made, and you know I'll keep you updated!
Powder Room Details
And that's where we're at right now! There are still a few small decisions to be made here and there, but overall I am more than ready to dive in! It's going to be a slow burn of a project, but I can't wait to watch it all come together.
The goal is that in March, I'll be repainting the room and then diving right into the trim work. It's going to be a really fun month, and even just getting this part of the plan done will make it feel like a whole new space! Let's goooooo!