The Best Party Games to Play With Friends
We love to play board games around here. Just about anytime we have friends over, it's pretty much guaranteed that we'll be pulling a game or two out after dinner! We always have friends that are surprised by the types of games we have, because they're a little more unique than your typical Monopoly or Taboo! So, today, I'm sharing a few of our favorite games to play with friends.
We've had lots of friends who were originally resistant to playing board games with us, but by the end of the night they're usually asking when we can do it again! It's taken us some time to gather a good collection of games that work well with a crowd, but we've got a lot of favorites now! Here are a few we love to pull out again and again.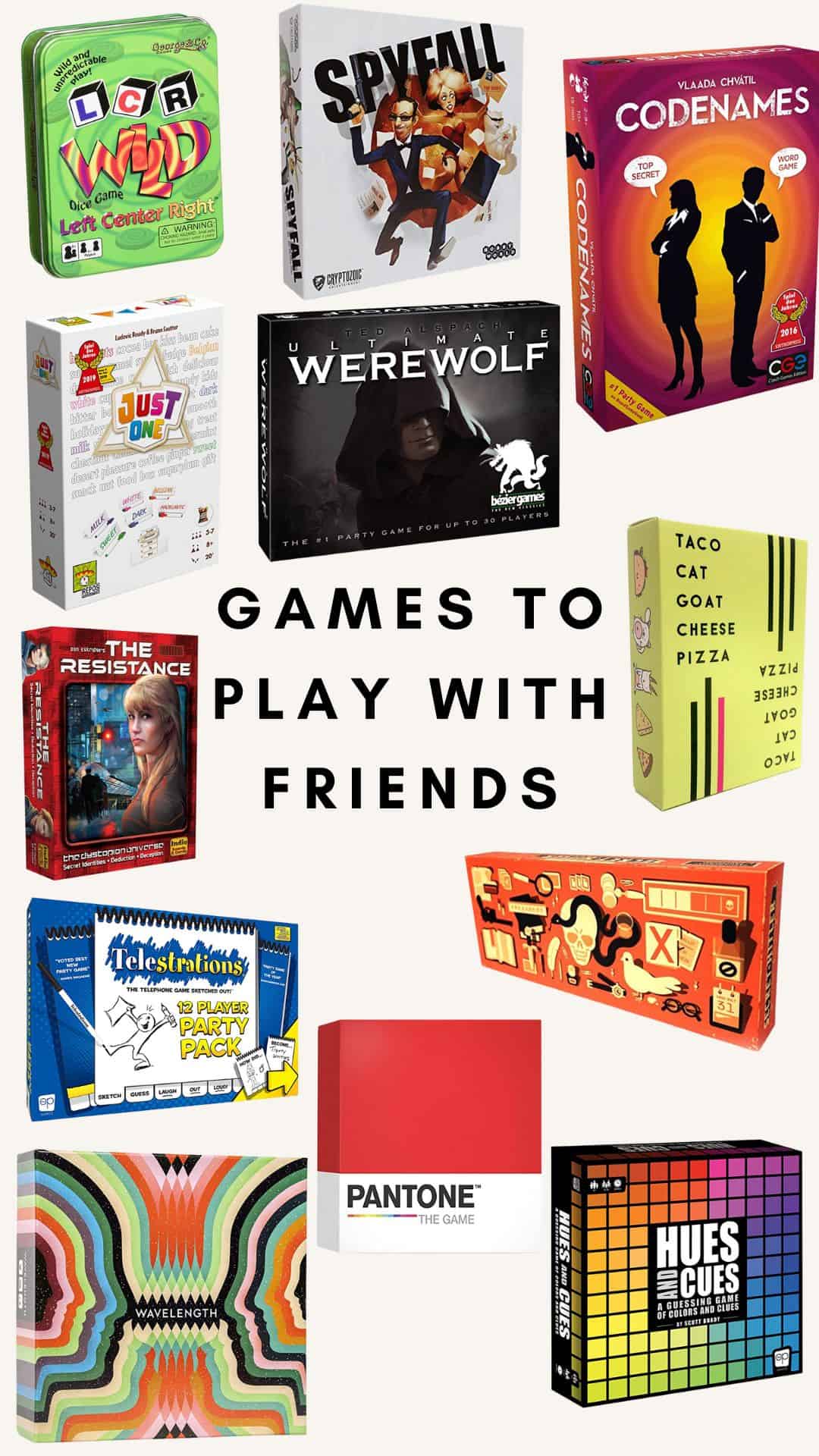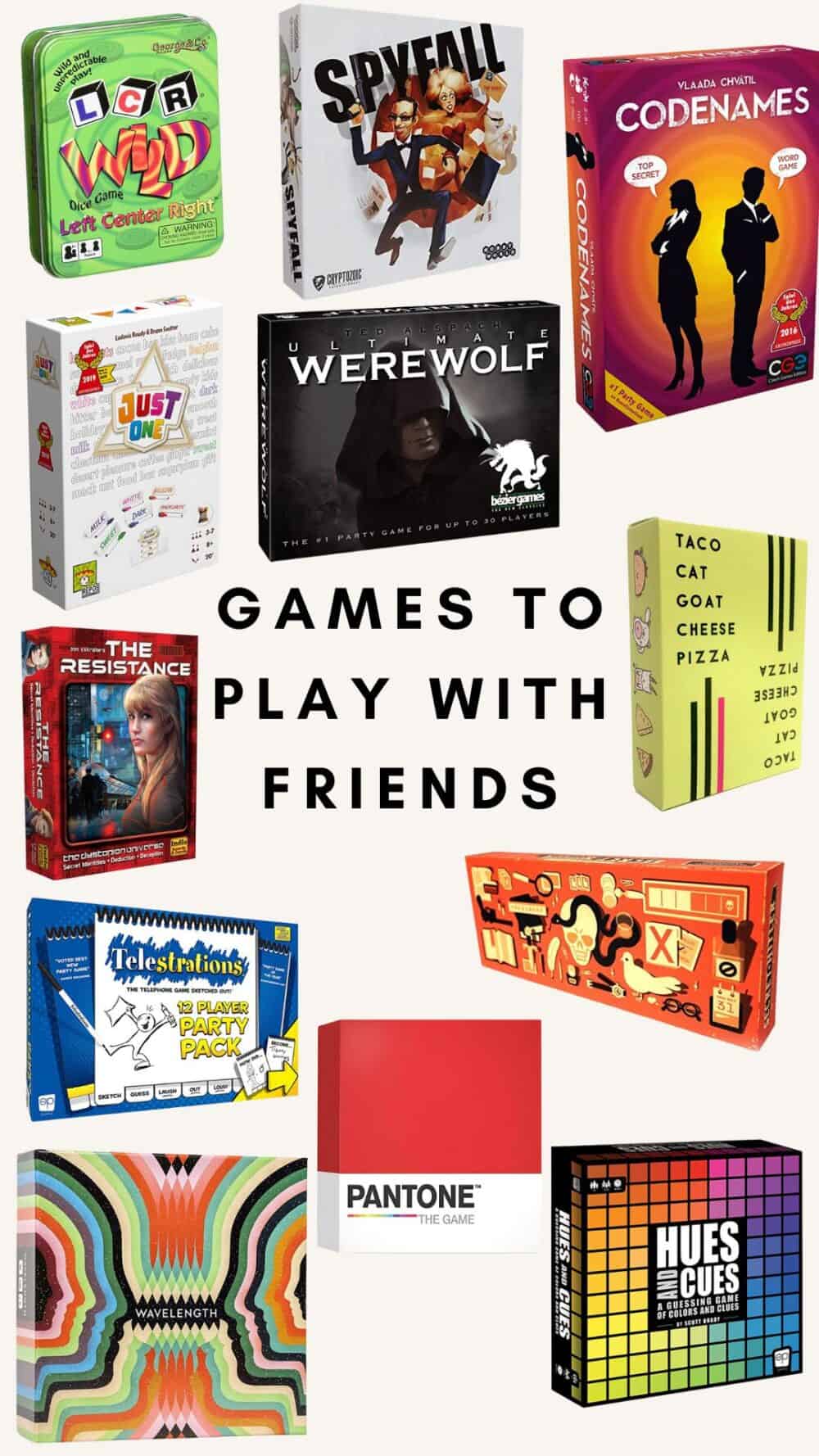 Board Games to Play With Friends
Set out a few puzzles for guests who aren't into the games.
If all else fails, the classic board games like Uno, Yahtzee, and Clue are always a blast!
Go really old school and play Spoons!
If you have any gaming consoles those are always a fun surprise for adults at a houseparty! A good multiplayer game will get everyone invested. We love to bust out the Nintendo Switch for a round of Mario Kart. You'll be surprised at how competitive your friends get!
For a big group, we love playing Heads Up. It's similar to Charades or the classic Taboo, but played on your phone. You can find it in the app store and it works on iOS or Android! It always leaves us in fits of giggles.
Another great online game is Jackbox Party Packs! It can be played on most video game consoles and can be played with a big group. It has a variety of games, but the basic mechanics are the same for most of them – everyone has a prompt (sometimes to draw a picture, sometimes to answer a question, fill in the blanks, etc.) and then once everyone has answered all of the prompts, they'll reveal them and everyone votes on their favorite.
For a small group, we love escape room style games. This brand is great, and we had a ton of fun with it!
Don't let distance stop you! We've done video chats and zoom calls with friends to play Codenames or other similar games via our laptop. This was also great for us during the pandemic.
Another similar idea? Many of your favorite games have mobile versions! You can play online with friends at your own pace.
These games all make very frequent appearances at our dining room table! We've tried our fair share of party games, but these are the ones we keep going back to over and over.
What kinds of games do you like to play with a big group?
Want more board game inspiration? Here are a few more posts: