The Painting Tool That Will Change Your Life
I recently had the chance to try out the Wagner Smart Sidekick Power Roller for the first time and it might have changed my life forever! This tool is amazing, and I'm giving you a look at how it works and why you need one in your life! 
Is that title too dramatic?
I definitely do have a flair for the dramatic, but y'all, I'm not exaggerating when I tell you that this product has revolutionized the process of painting my home.
We all know that painting isn't a ton of fun, it takes forever, and it's messy. But we all do it because there isn't much that changes a room more dramatically than a fresh coat of paint. Well, when I went to the Wagner headquarters last month I learned about a product that takes everything I hate about painting a room and fixes it. It's less messy, it's a zillion times faster, and it doesn't make you ache quite as much the next day (you know you're getting old when a day of painting means you can barely get out of bed the next morning).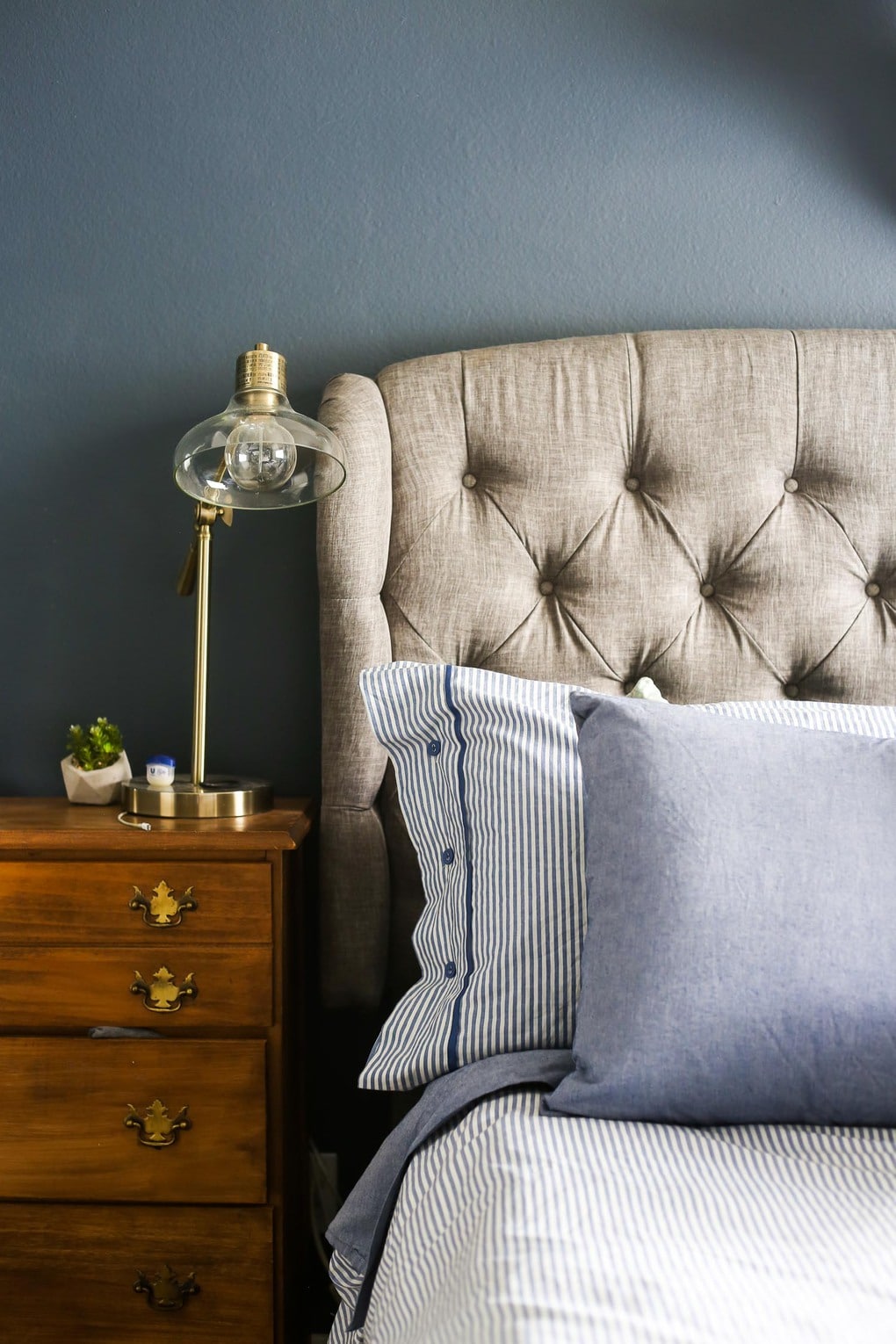 This post is sponsored by Wagner and contains affiliate links, but all opinions and enthusiasm are 100% mine. Thanks for supporting the brands that support Love & Renovations! 
You've already seen the beautiful new paint in our master bedroom (it's Calligraphy by Behr in case you missed it), but what I didn't tell you is that it only took me an hour to do all of the rolling in this room. An HOUR. With vaulted ceilings. And furniture to work around. One. Hour.
How is that possible? Let me introduce you to my new best friend.
Wagner SMART Sidekick Power Roller Review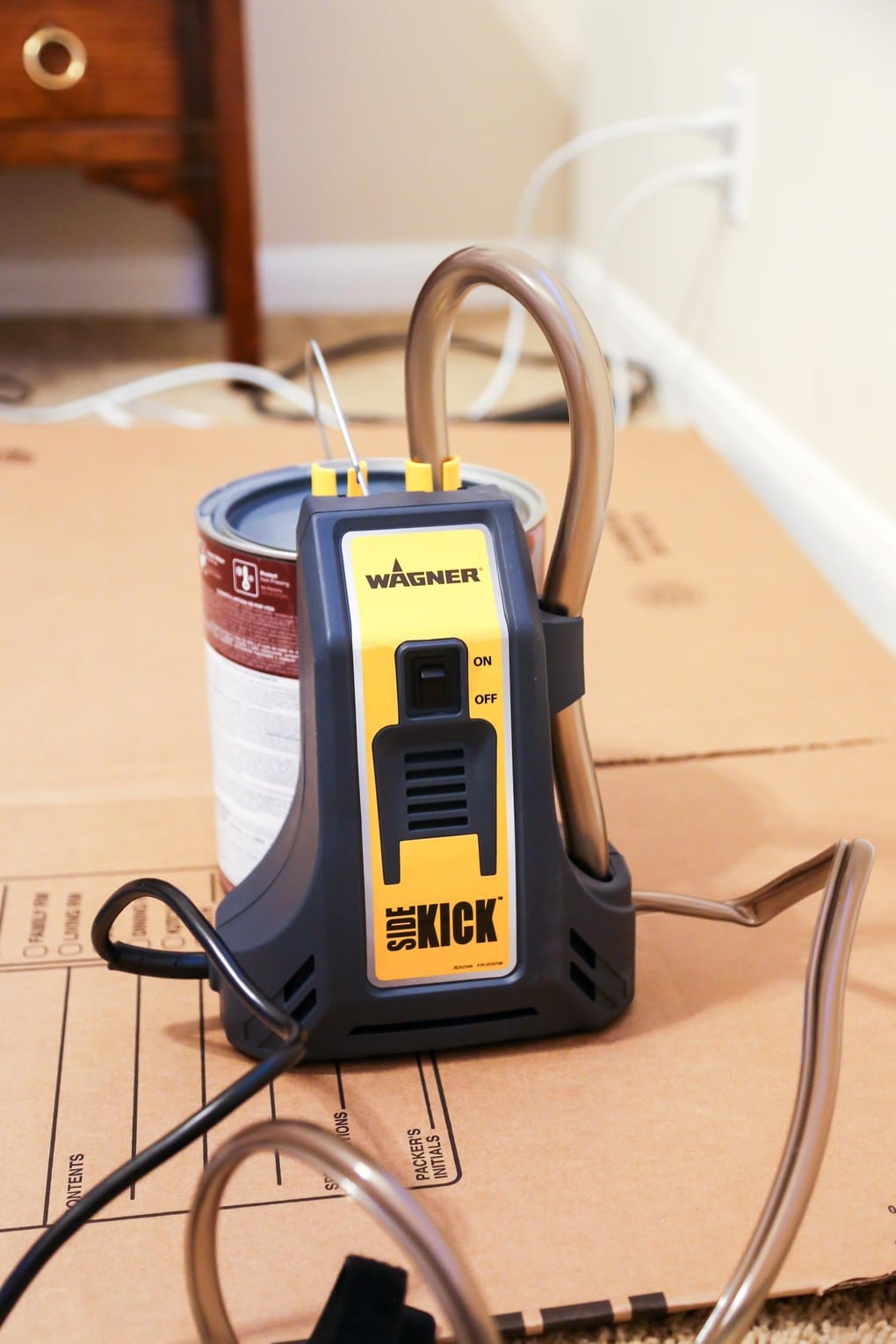 This is the Wagner SMART Sidekick Power Roller. It's a handy little machine that latches onto the side of your paint can and draws paint out for you, then automatically loads up your roller. When you need more paint you just press a button and let it load, rather than having to go back to the paint tray, bend over, and manually load the paint. I honestly didn't realize how much time spent painting is just loading the stupid roller until I used this thing and my paint time was literally cut in half.
Another beautiful thing? Because you're getting a perfectly loaded roller every time, the paint goes on much more evenly and you have far fewer touch-ups to do. I only did one coat of paint on these walls (partially thanks to the Sidekick and partially thanks to Behr's Marquee line of paint, which I love forever and ever amen) and with a color this saturated there is no way I could have gotten away with that with a normal roller.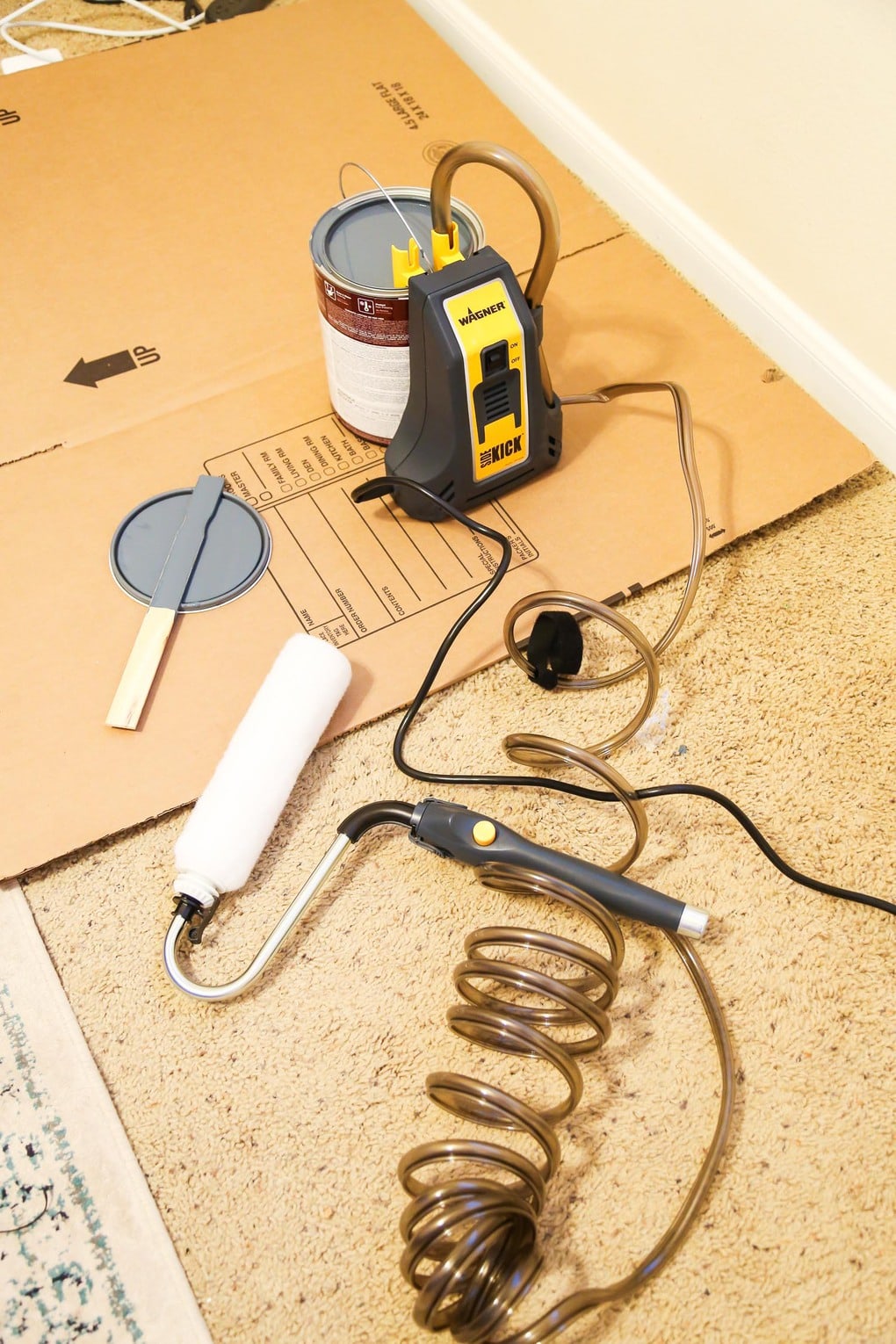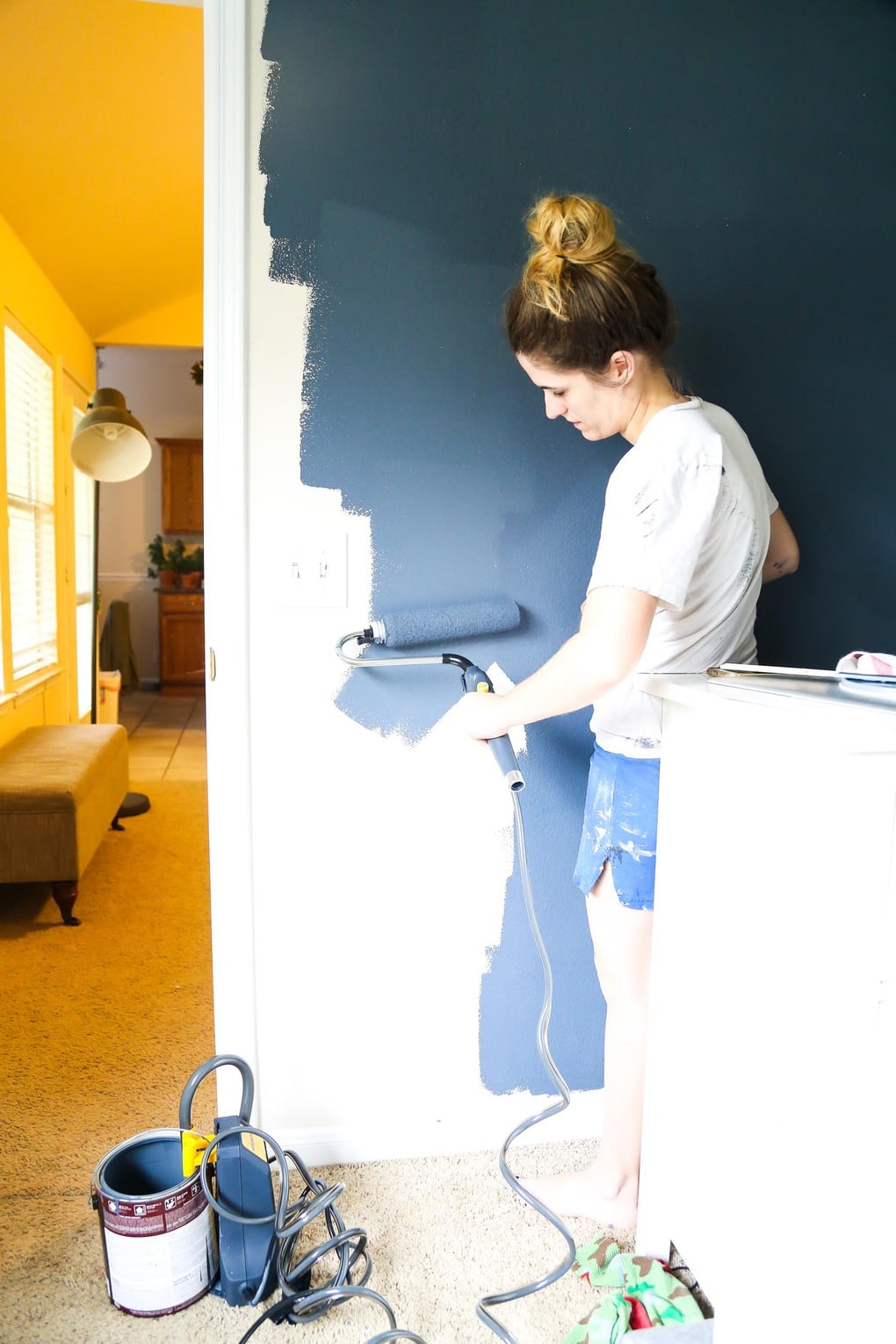 I also used this guy when I painted the main living area in the house (yes, it's finally done!). It only took me two hours to roll the living room, dining area, kitchen, and hallway. Of course, it took another 3 hours or so to do all of the cutting in around the baseboards, ceiling, and windows, but having the rolling be that easy made the entire job so much better.
For the main living area of the home, the color we chose is Doeskin Grey by Behr. It's a light gray with mostly brown undertones, and I'm really pleased with it. It feels so much cozier than the yellow-ish color that was in here before, and it looks amazing with our new sofa (more on that later this week!). One thing we still need to do now that the walls are painted is to replace the lightbulbs in all of the fixtures – they all have very yellow tones to them and it's making me nutty (read this awesome blog post for tons of info on light bulb color and brightness).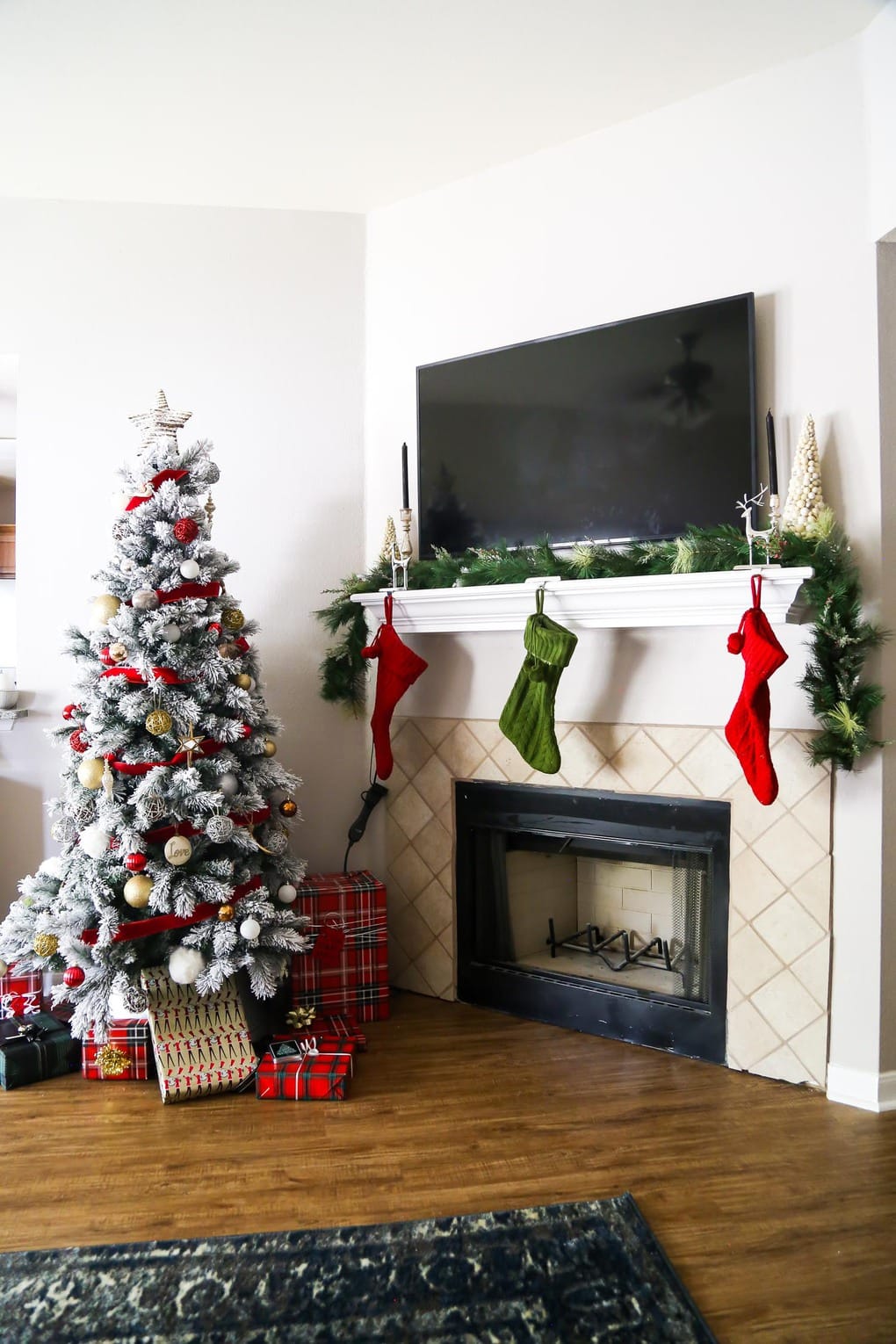 Cleaning the Wagner Power Roller
One of the questions I've gotten from just about everyone I know personally who I've mentioned the Sidekick to is, "how easy is it to clean?". My parents had tried a similar product before that they were extremely unhappy with, and my best friend mentioned that she had heard that these types of products never work beyond the first use.
I'll admit, I was worried about the cleaning process. I mean, it's basically a 15-foot hose full of paint – that can't be easy to clean, right? Wrong. I was pleasantly surprised by how simple the cleaning process was, and it's mostly hands-off, which is my favorite kind of cleaning. I won't get into all of the specifics because their manual does a fantastic job of walking you through how to get it clean, but basically you just empty the excess paint back into the container, then dunk both ends of the Sidekick (the roller itself and the hose that pulls the paint out) into a bucket of warm, soapy water and let the water run through the hose for about 10 minutes. And that's almost all there is to it! I'd say the entire cleaning process takes me about 20 minutes, at least 10-15 of which is totally hands-off.
The one thing I will say is that I do recommend getting a fresh roller cover every time you use the system. You can absolutely clean the cover and re-use it, but we all know that roller covers are so hard to clean properly – and these are particularly important to have clean because they have holes in them to allow the paint to go through. I tried to re-use the roller cover from my bedroom on the living room but I must not have cleaned it as well as I thought I did – the holes were clogged up and I made a small mess (and had a mild panic attack) before I figured it out. Thankfully, as soon as I popped a fresh cover on it everything began working as it should. So, next time around I'll just plan on having a new roller cover on hand before I get started (they're currently less than $5 on Amazon!).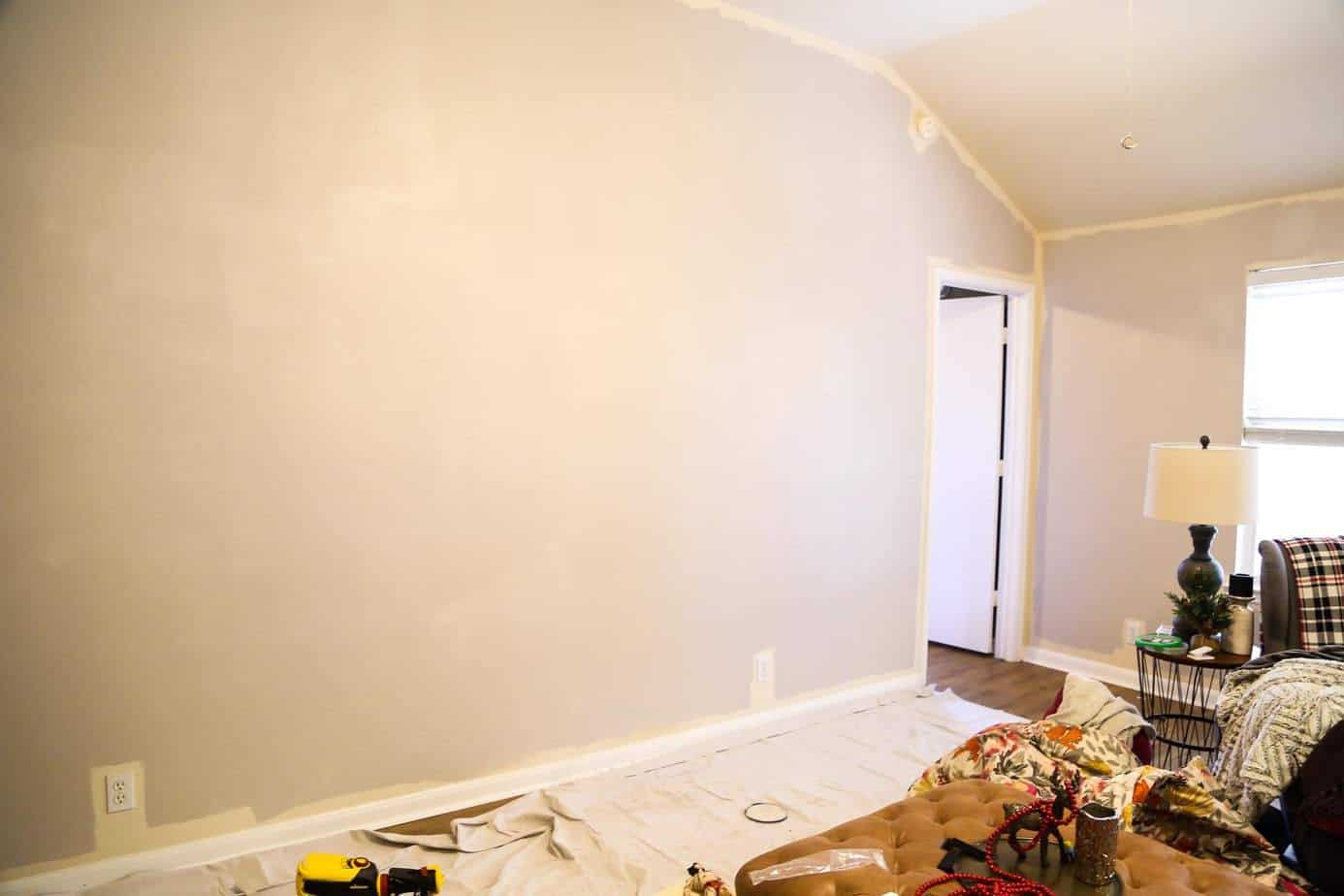 Here's a good view where you can see the difference between the old color and the new color in the living room – it's not much darker, but it's much more neutral and takes out a lot of the yellow in the room. This shot was taken about 45 minutes into painting with the Wagner Sidekick – and, as you can see, that includes using a ladder to go all the way up to the vaulted ceilings!
I was genuinely impressed with how well this little powerhouse worked to help me paint my house, and I honestly can't imagine painting a room without it now. I have recommended it to just about everyone I know and I have offered to let multiple people borrow it to try it out before they buy one…but I'm pretty confident that if you try this once you're going to have to have one for yourself.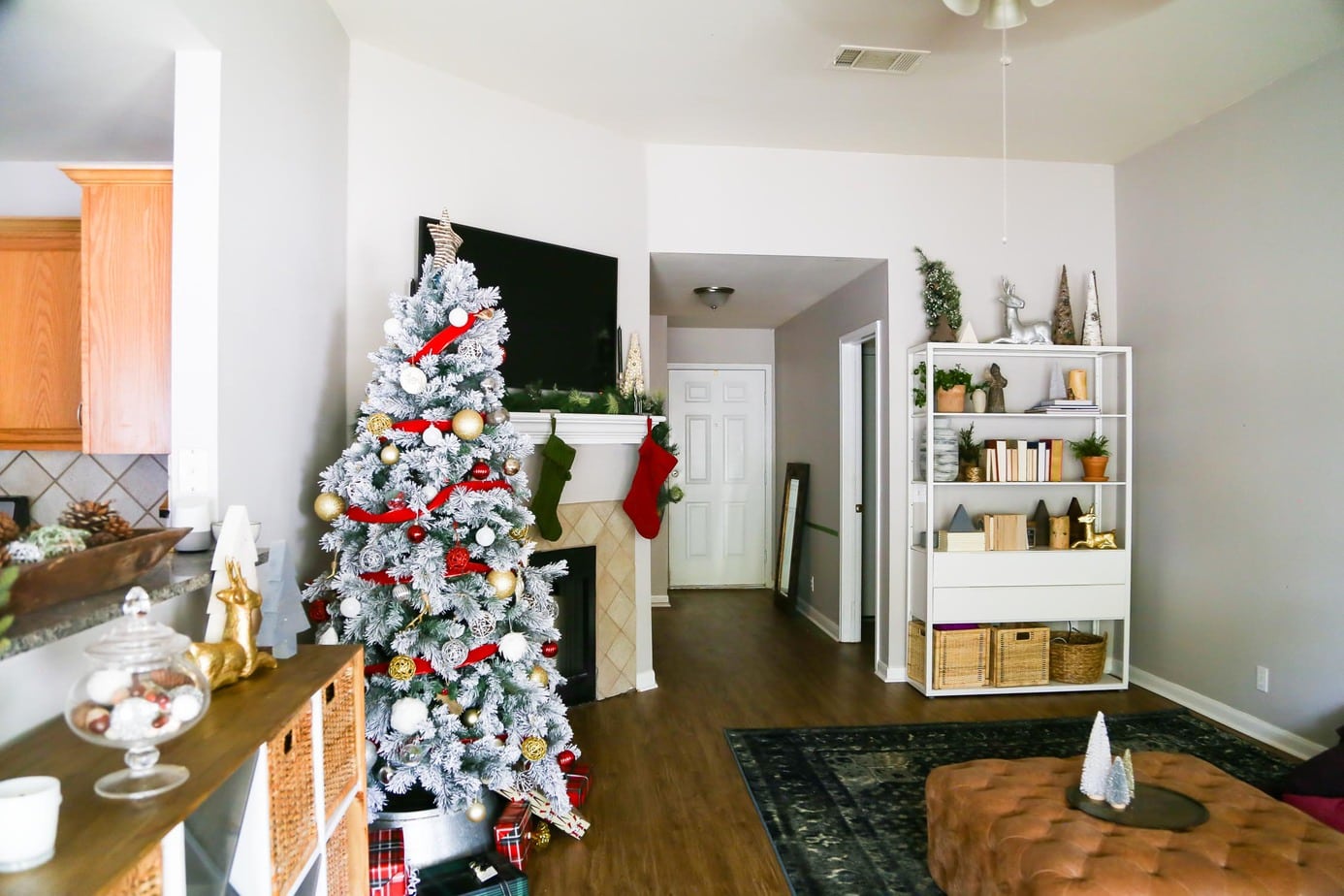 Have you ever tried a power roller like this? I can assure you I will never use a regular roller to paint a room again. There's absolutely no reason to.
If you have a big painting project coming up, I'd encourage you to try the Wagner SMART Sidekick Power Roller out – it's affordable, it makes your life way easier, and it'll save you a ton of time (that you can then use to do something useful like watch Elf. Again.)