Are you ready for fall? And the annual fall bucket list?!
I am so ready for fall. Like, so ready. I'm ready to fill my house with pumpkins, throw on my favorite cozy cardigan, and light a million fall-scented candles. Also, the fall bucket list. It makes my soul happy.
Fall is by far my very favorite season. There's something magical about it – the crisp air, the beautiful colors, and the promise of fun holidays on the horizon. It's the absolute best and I'm so happy it's almost here.
It's been really fun to decorate for fall this year – since we're getting ready to move I'm having to think about it in different terms than I normally do, which is a fun challenge. I chatted a little about our fall decor earlier this week, but I'm working on a blog post all about how to depersonalize your home to prepare to move without sacrificing the style you love. Keep an eye out for that one!
Anyways, one of my favorite things about the start of each new season is creating our family bucket list – I've always shared them on the blog (you can see our past lists here), and it's time for the fall bucket list!
This is a great family-friendly fall bucket list if you're looking for things you can do with kids. I always try to think about the things that Jackson would really enjoy doing, and I have a feeling this list will be right up his alley!
Our Family Friendly Fall Bucket List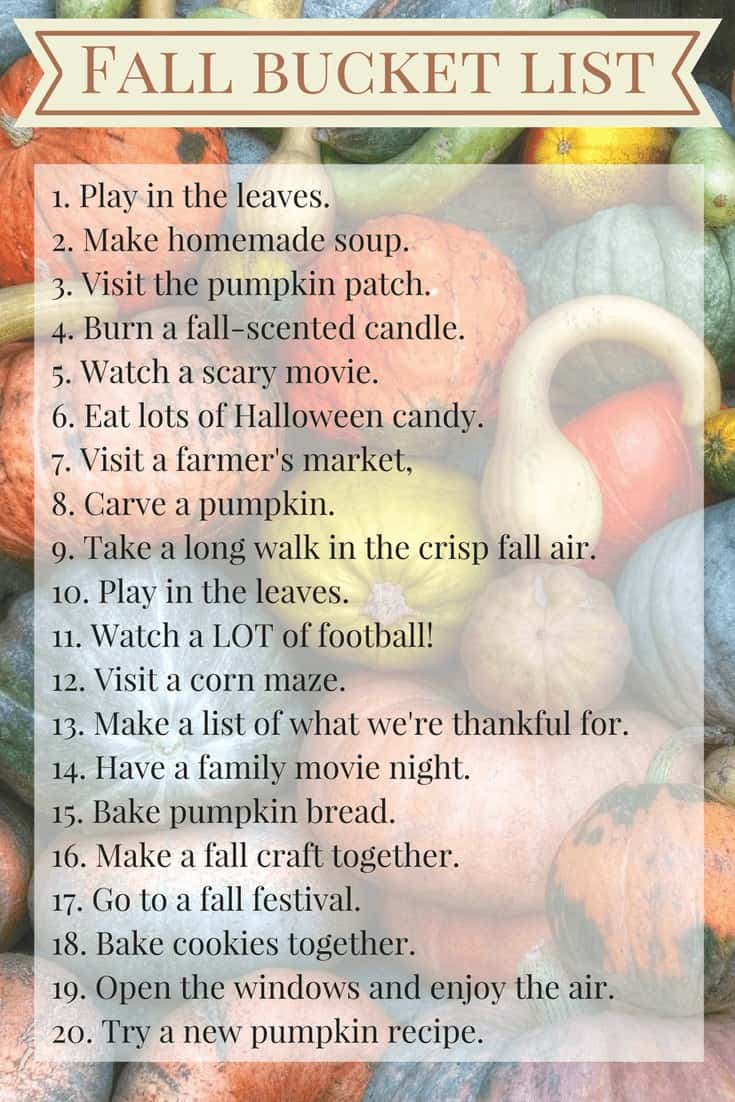 I can't wait to get started. I'm already researching fall activities in our area! Is it too soon to start buying pumpkins?!
Do you create seasonal bucket lists? What would be on your fall bucket list?