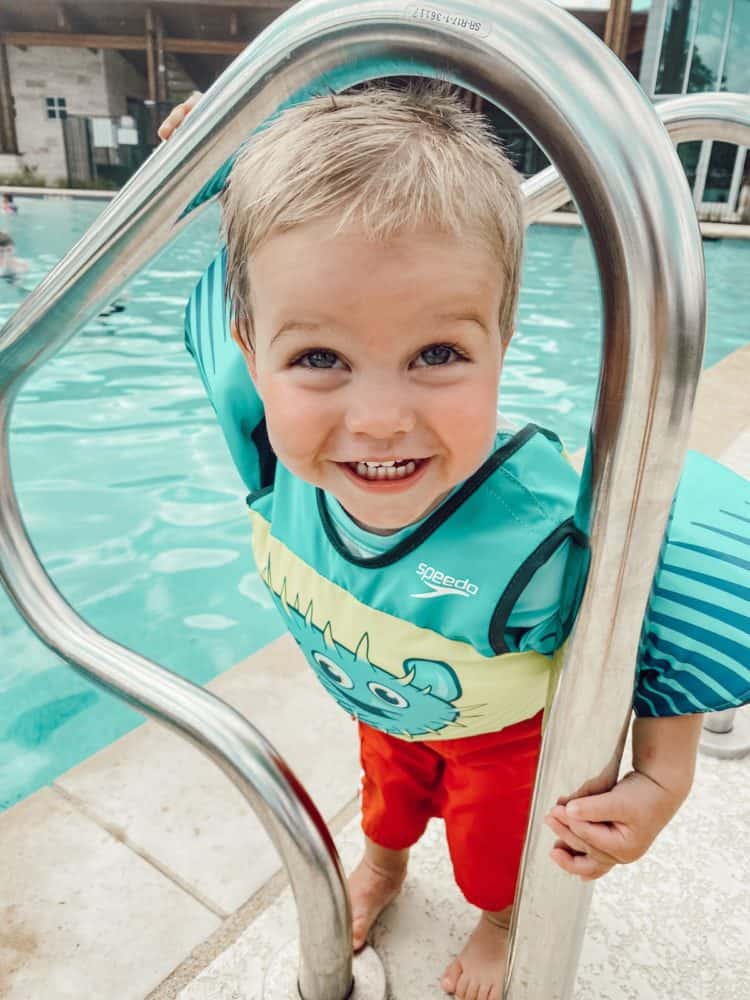 How are things going in your neck of the woods?
Down here in Texas, as I'm sure you've seen in the news, things are getting a little out of hand. Some days it feels like pretty much everyone around us thinks the pandemic is over and has more or less gone back to living regular life – meanwhile we're hitting new records for cases and hospitalizations every day!
I'm curious how things are going for you – are you hanging in there? Are you still doing the social distancing thing, or have you stopped?
We're still being incredibly careful when it comes to leaving the house or seeing people, but last week our neighborhood pool opened and it has been a life-saver. We have to make reservations and haven't ever seen more than 5-6 other families there at the same time as us – so it's been really easy to keep our distance (even with the kids!). We've gone almost every single day since it opened with some friends from the neighborhood. It's so nice to feel like things are at least a little normal, even if we have to remind the kids to keep their distance from each other every once in a while.
We're also headed off for a quick little getaway next week – we found an Air B&B in a nearby town that sits on 100+ acres and has a private pool…we're bringing all of our own food and plan to hunker down for a few days for a mini vacation. I've been counting down the minutes for weeks, and I think it'll be really good for all of our souls!
In other news, earlier this week Grant stepped in a huge fire ant bed in our backyard and his feet are covered in bites. It's been pretty heartbreaking to see but we've kept it under control with lots of hydrocortisone cream and keeping him in footie pajamas! But, man, is there anything worse than a hurting baby?!
I'd love to hear how you're holding up these days and what's keeping you sane. Any tips?
ICYMI: On the blog this week
Elsewhere on the internet