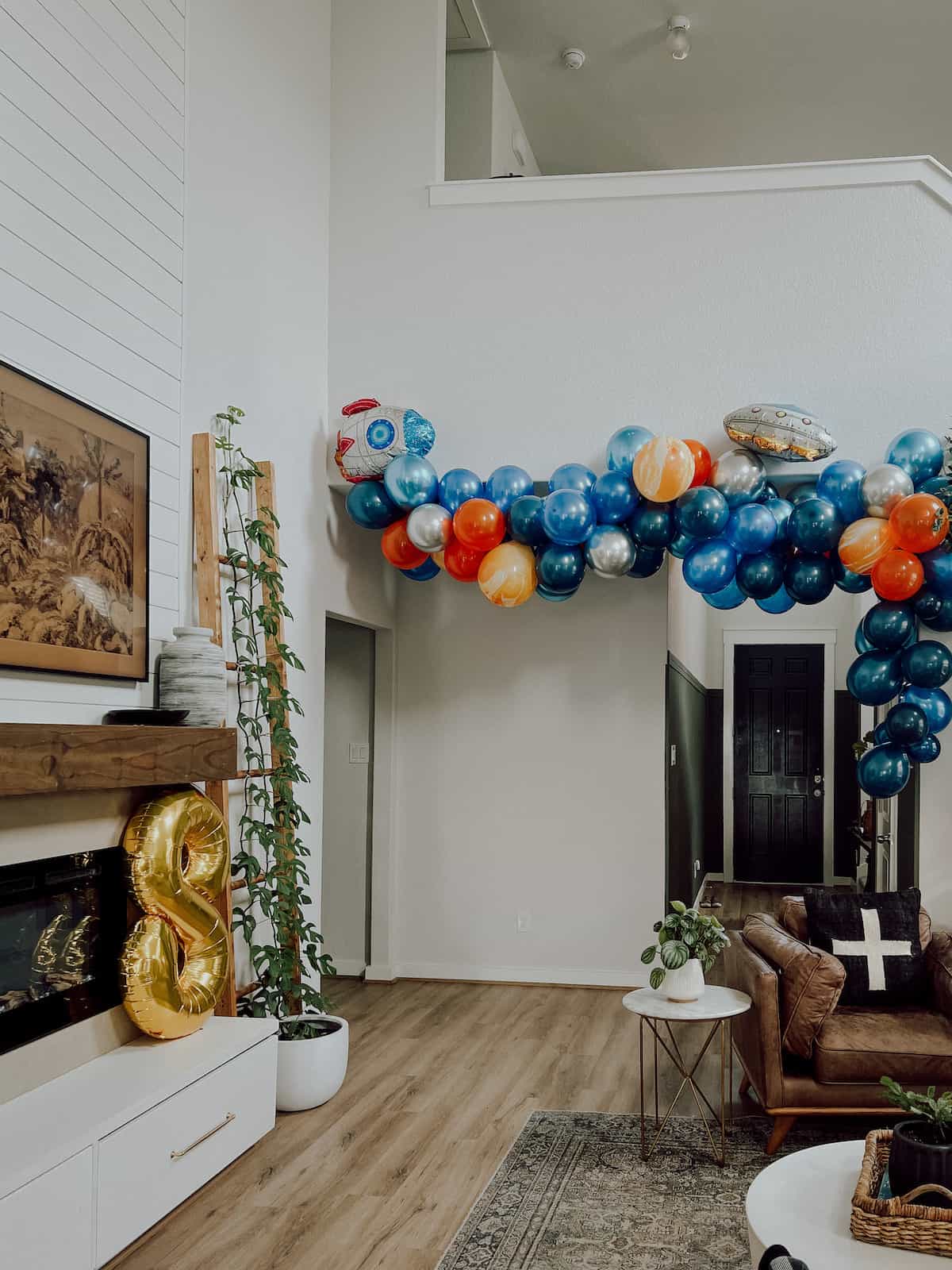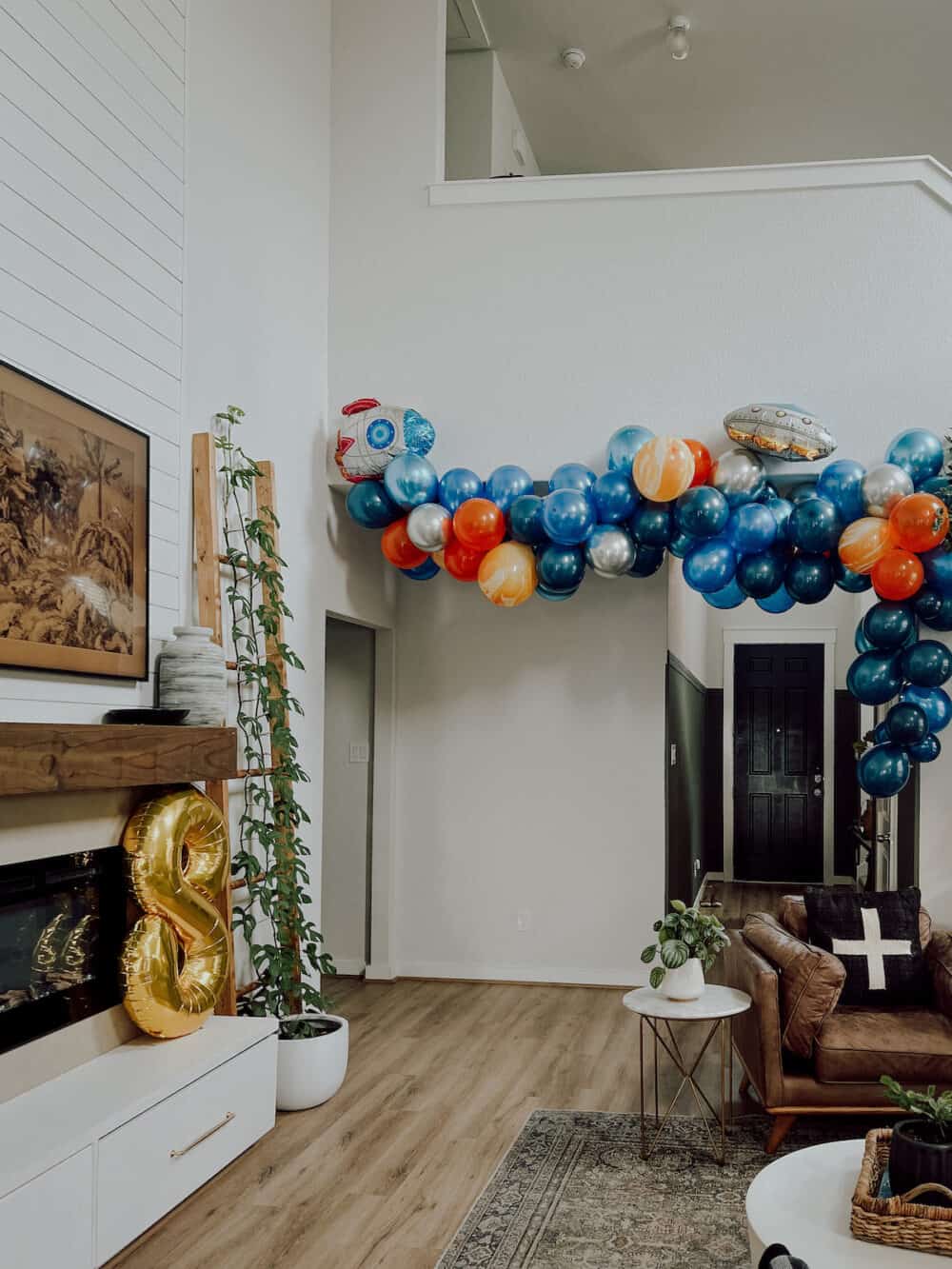 It was a fun (and emotional) week in our house – Jackson turned 8!
I simultaneously cannot believe he's already eight years old and also can't fathom a time when he wasn't an integral part of our lives.
We celebrated him on Monday with a trip to our favorite sushi restaurant (he only requested it because they have a chocolate molten lava cake he loves and he could eat chicken lo mein all day every day). He spent the rest of the week building his new LEGO sets, playing some new Switch games, and talking non-stop about how excited he is for his space-themed birthday party this weekend.
Speaking of – we (heartbreakingly) had to cancel the official party because Covid numbers in our area are just out of control. But, we're having some family (and might-as-well-be-family) over on Saturday to celebrate and we're going to do it up as big as we can. We've got pizza and a cookie cake coming and I plan to spend the entire day today turning our house into a space-themed wonderland.
Celebrating birthdays in the time of. the pandemic has turned out to be quite an unexpected challenge, but it makes every celebration feel that much sweeter. There's something about gathering with all the people you love (even if it's a smaller-than-planned group) that feels so sweet.
you may have missed…
Here are a few posts and highlights you might have missed from us this week!
January Favorites
Here are a few of the things I found myself reaching for time and time again this month – or just things that made my life a little better!
And here are the top 5 things you purchased from links I shared this month!