Simple DIY Advent Calendar Christmas Tree
Every year we love to do an activity advent calendar, and this year might be the most simple setup we've ever done, but it's actually my very favorite! Read on for on of our very favorite traditions and how you can re-create this DIY advent calendar in your home!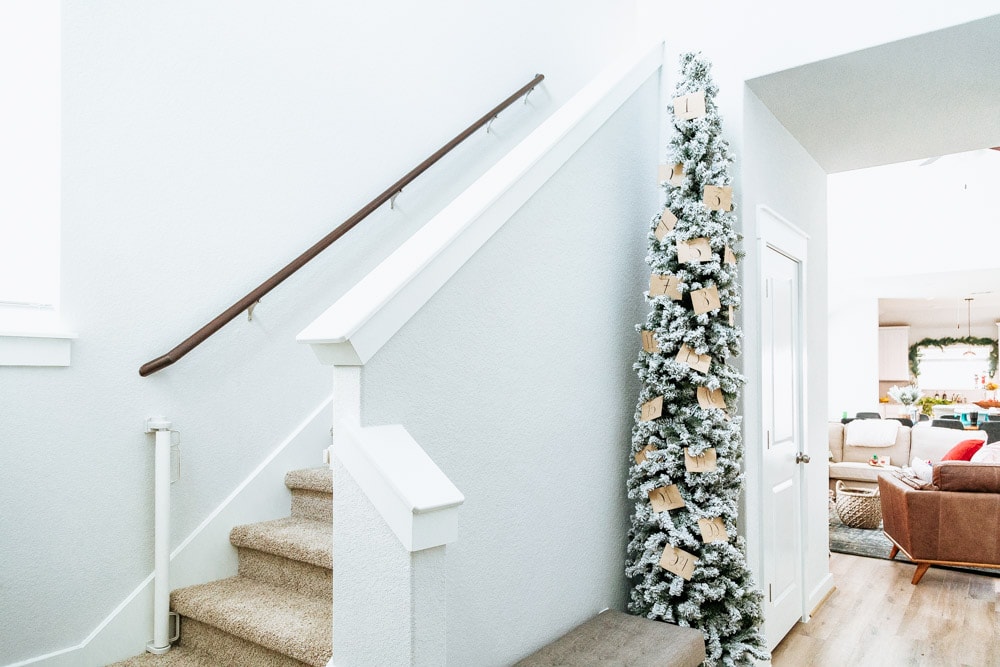 If you've been around for a while, you'll know that every year in the month of December I love to do a daily activity advent. It's a really great way to keep us engaged in and excited about the Christmas season, and it helps us ensure we get around to doing all of the fun Christmas-y things that we love to do!
We've been doing this for years (even before we had kids!), and I've got a finely honed system at this point. I spilled some of my secrets the other day in my Instagram stories and everyone was so excited about it that I figured it needed to be a full blog post!
First up, I'm going to share how we're displaying our simple DIY advent calendar this year. In the past, I've used an old frame and some ribbon to hang cards from, but I didn't really want to hang anything on the walls this year. Corey came up with the idea to use the Christmas tree we have in our entryway and it turned out SO STINKIN' ADORABLE! This will definitely be our new tradition every year – I love how simple it is!
DIY Christmas tree activity advent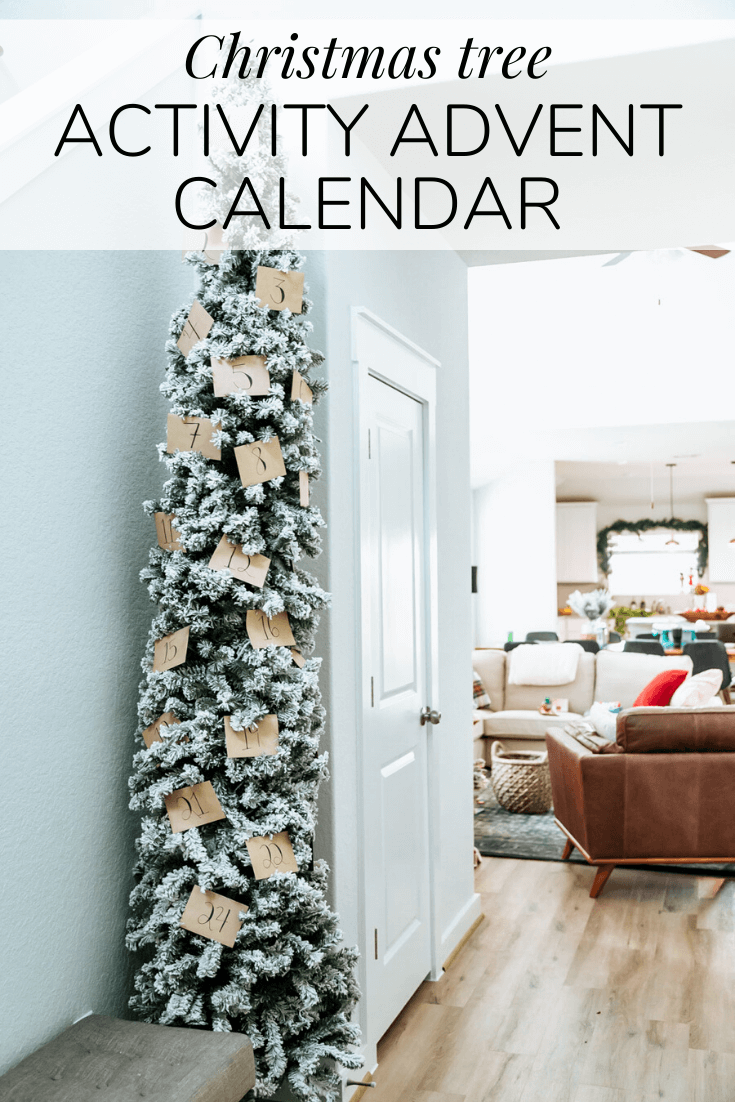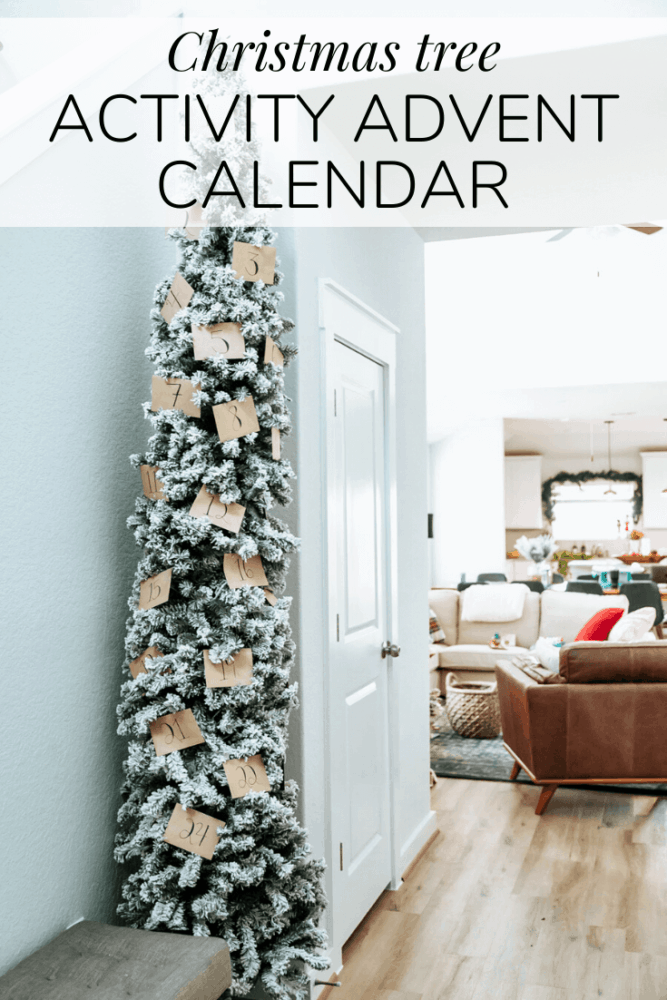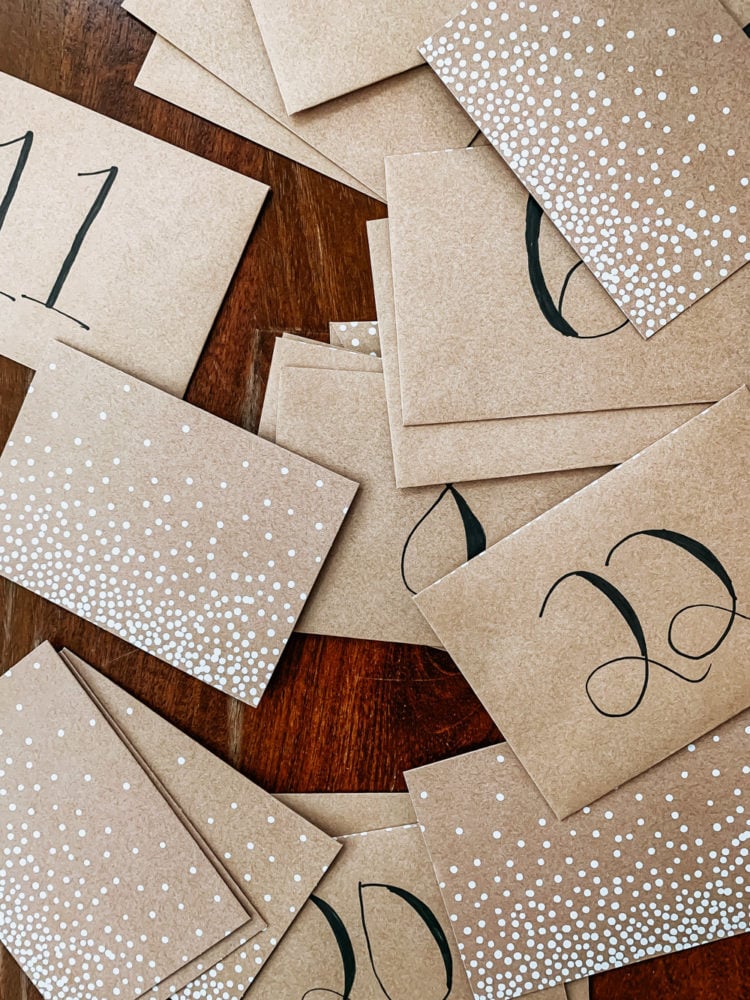 This is the most simple project ever. All you need to do is grab some cards and envelopes, write your activities on the cards and the numbers 1-24 on the envelopes, then tuck them into the branches of your tree!
At first, I did mine in ascending order (with the 1 at the top) but then I decided to switch to descending order so that we'll start at the bottom and work our way up to the top of the tree. I think it'll look a little nicer for longer that way, and it gets the cards out of reach of the baby's octopus hands faster!
We get asked about this adorable tree all the time. It's this tree from King of Christmas – it's not cheap, but it's a stunner and so high quality. I think Christmas trees that you'll pull out year after year are one thing that it's worth it to spend a little bit extra on.
Activity Advent tips and tricks
Now comes the important part – this is where I teach you my secret for making activity advent calendars VERY EASY to maintain. The first few years we did this, I was constantly getting frustrated because we wouldn't have time for activities during the week, or we'd have something else come up and not get around to doing what was on our card.
So, over the years I've developed a set of rules I go by that has made a world of difference. Here they are:
Monday-Thursday the activities have to be extremely simple. Things like watching a Christmas movie, having breakfast for dinner, or reading a Christmas book. If it requires leaving the house or buying something special, it's unlikely we'll get around to it.
I allow (and even encourage) repeat activities. It can be hard to come up with that many activities that my family will be excited about, so I tend to have a few things that we do over and over. For example, watching a Christmas movie is a weekly advent activity (and sometimes we'll mix it up with hot chocolate, popcorn, or cookies).
I keep a master list on my computer. This is the MOST IMPORTANT PART! I have a spreadsheet on my computer with a December calendar, and I fill it in when I first do the activity cards. Then, at the beginning of each week (usually on Sunday evenings), I sit down at my computer and look through the activities and compare it with our plans for the week. If any conflicting activities have come up or if we have a better idea for a specific day, I change it out right then. This helps me see what the entire month looks like at a glance and I don't have to scramble on the morning of when I realize that an activity won't work that day. We still usually end up with at least one or two cards that I'm frantically scribbling out and changing the morning of, but it's much rarer with the master list!
And that's it! This has been one of our favorite family traditions for years, and it always amazes me how exciting it is for everyone, not just the kids.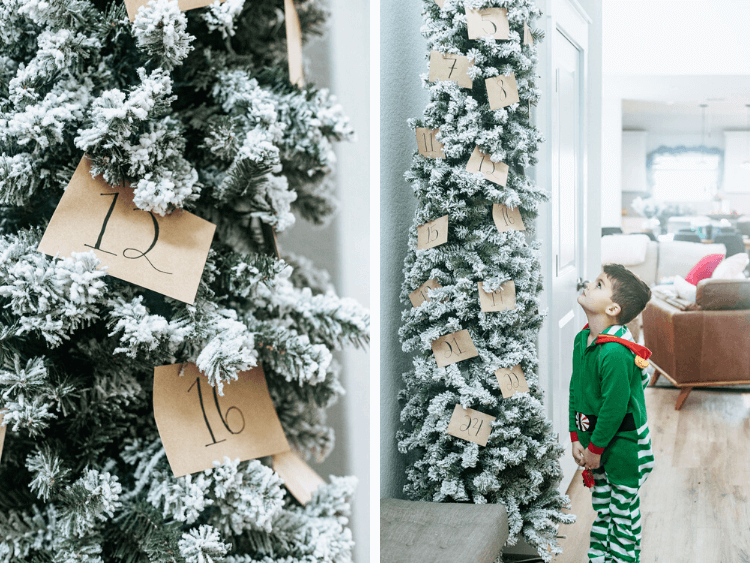 Now, I know what your next question is – what are your activities?
I've got you covered.
DIY advent calendar activity ideas
Here's a giant list of advent activity ideas for you – some of these are ones we've done over the years and some are ideas I crowd-sourced on Instagram. You should definitely be able to find more than enough to fill up your calendar with these (especially if you use a few of them more than once!).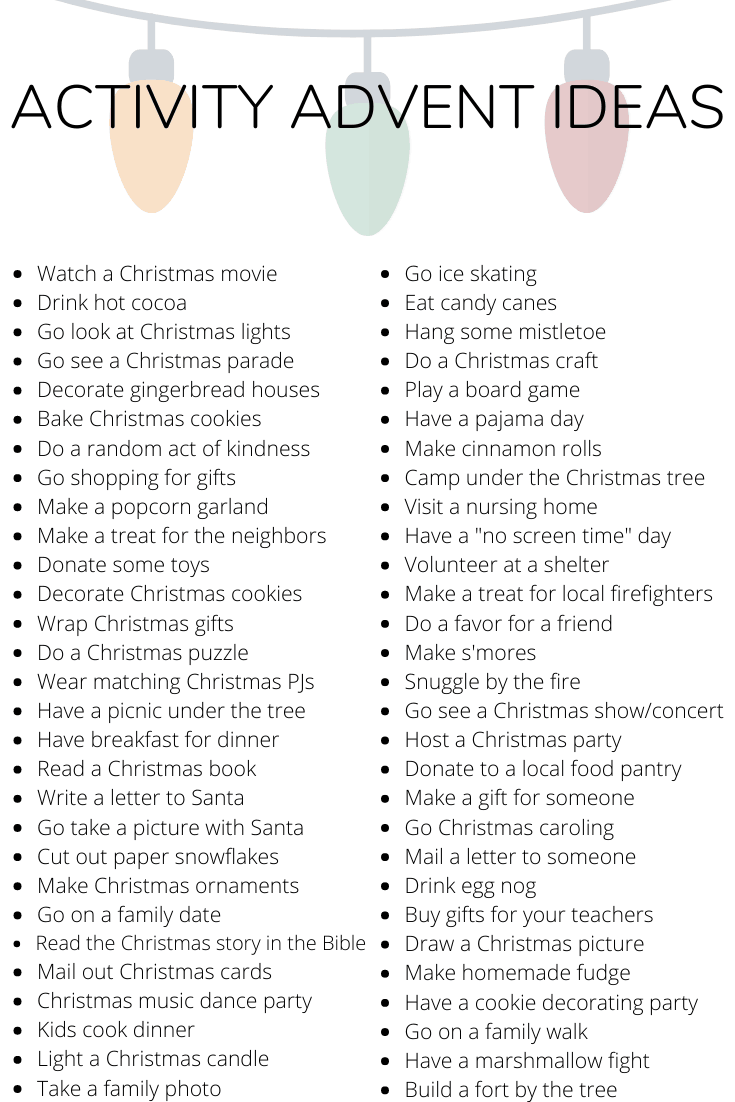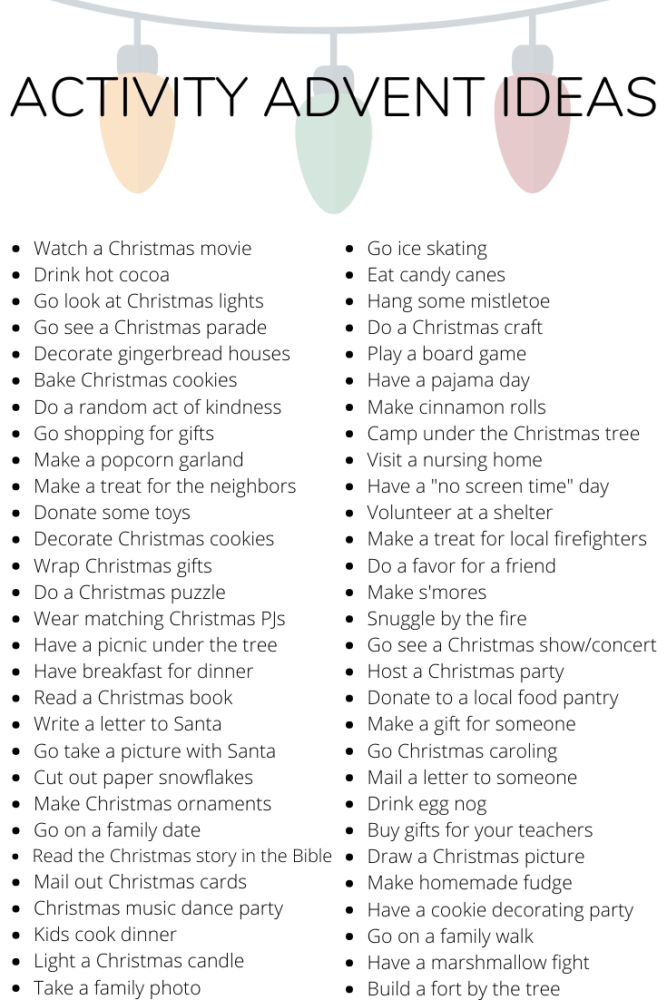 I can't wait to see your activity advent calendars this year! Be sure to share with me if you try it – it'll definitely be a new favorite tradition for you!
Related Posts
Wanna see what our previous DIY advent calendars have looked like? Here are some ideas!