The 25+ Best Cheap Bar Stools Out There
It's time for another round of window shopping – this time, we're shopping for the perfect cheap bar stools! Read on for inspiration for both bar height and counter-height stools that are perfect for your kitchen, dining room, basement, game room…wherever you've got a need!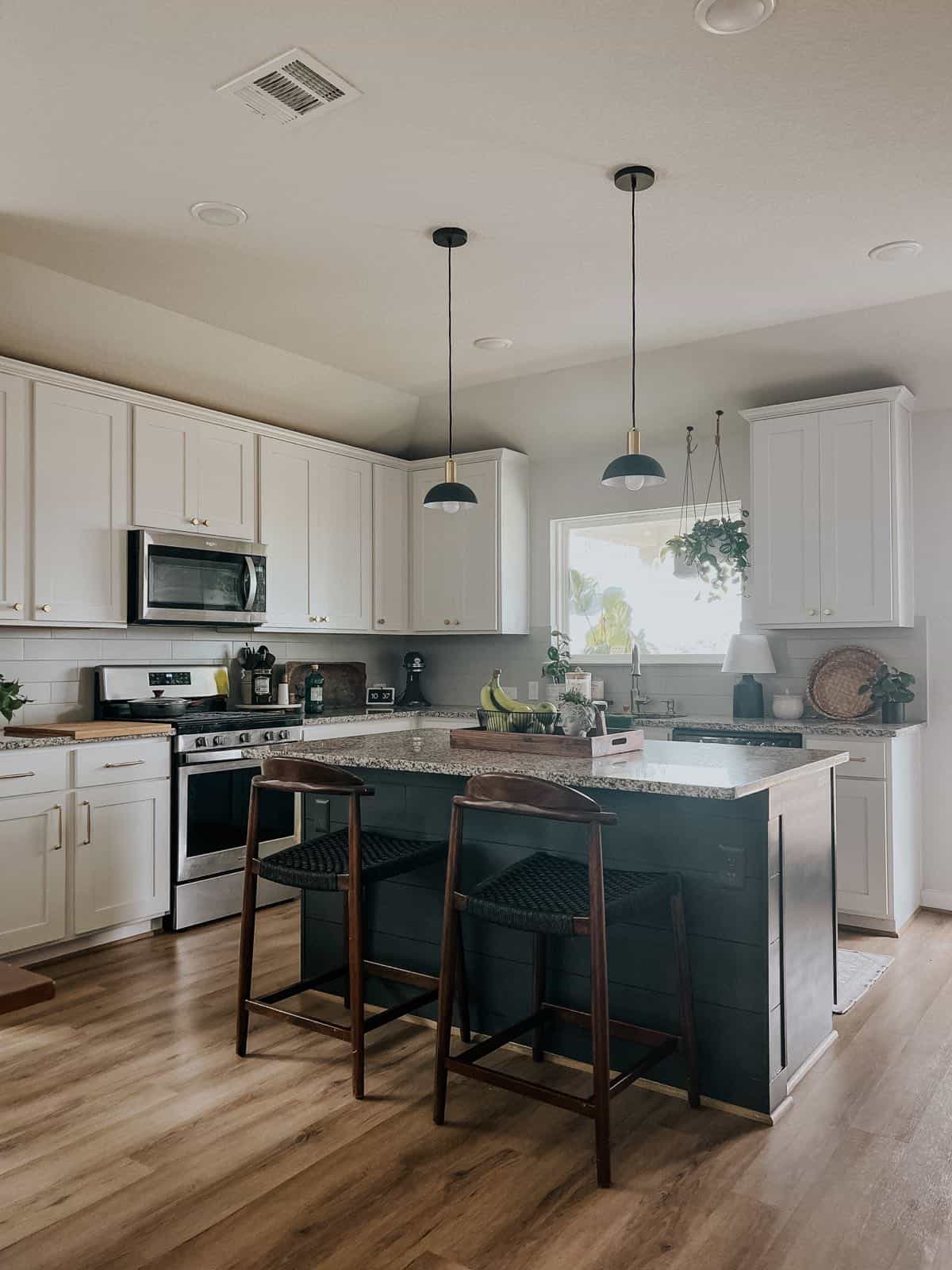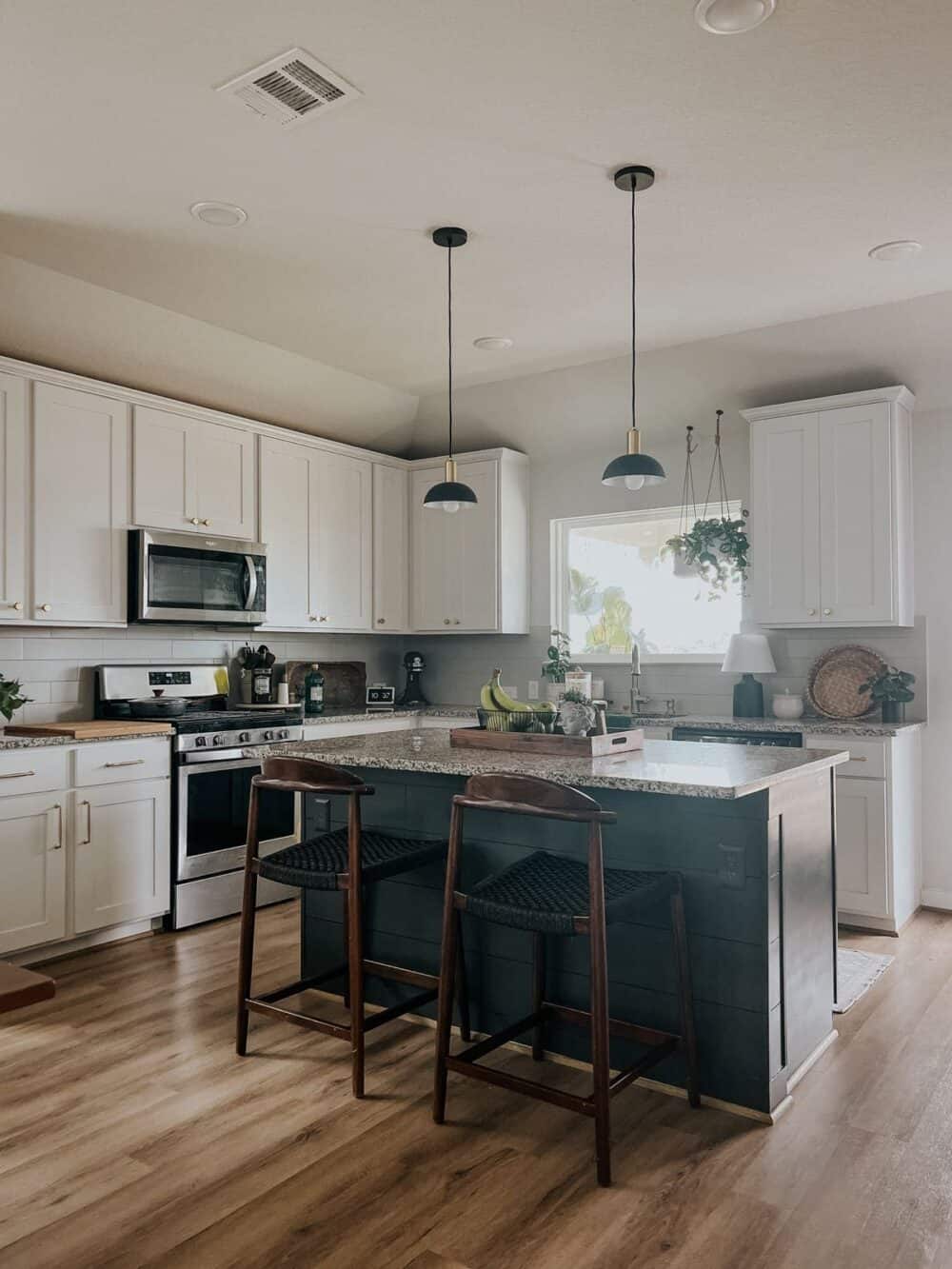 If you have a countertop in your home that is fitting for bar stools, you've likely realized at some point that they're not cheap. A good, affordable barstool is like a unicorn – it's pretty and you hope it exists out there somewhere but it sure is rare.
Of course, even when you find that perfect unicorn bar stool, it might not be around forever. Take, for example, the bar stools in our kitchen. I love them with my whole heart, and they're a perfect match for my home. But, I always cringe internally when someone asks where they're from. Why? They aren't available anymore! I always feel so bad saying "so sorry, you can't have them!"
It's such a tease, you know?
So, I decided it was high time I did a little research for those of you who are looking and struggling. Because trust me, I get it. It's really hard to find the perfect solution for cheap bar stools. Everyone will have different needs in terms of counter height, how much space they have, and the exact design they want.
But, there are beautiful, inexpensive bar stools out there that should work for just about anyone. We've even DIY-ed bar stools from some rusty old stools we found at Goodwill. Because sometimes you've gotta get creative! But, not everyone wants to DIY it, and I'm confident we can find the right bar stool for everyone out there.
So, here are a few cheap bar stools I'm loving lately. I'm not currently shopping for bar stools (my kitchen island is full!), but I love to window shop. If you're on the lookout for some cute stools to pull up to your kitchen counter, look no further.
How It's Organized
We all know price point is key, so I've broken down the bar stools below by price – there are a few that are under $150, and then a ton more under $100, and a few more under $75! Some bar stools are listed with two stools, so even though the total price may be over the category limit, I've categorized them by the price of the individual bar stool.
I've also included the seat height next to each stool, since that's an important factor. I've included a wide variety of styles, so there's something for everyone. You've got backless stools, stools with footrests, bar stools that are great for homes with kids, and bar stools built just for comfort. And, most of them come in multiple colors! I can almost guarantee you if you're bar stool shopping, you'll find something you love here!
You're welcome. And happy shopping!
30 Gorgeous (and Cheap!) Bar Stools
Bar Stools under $150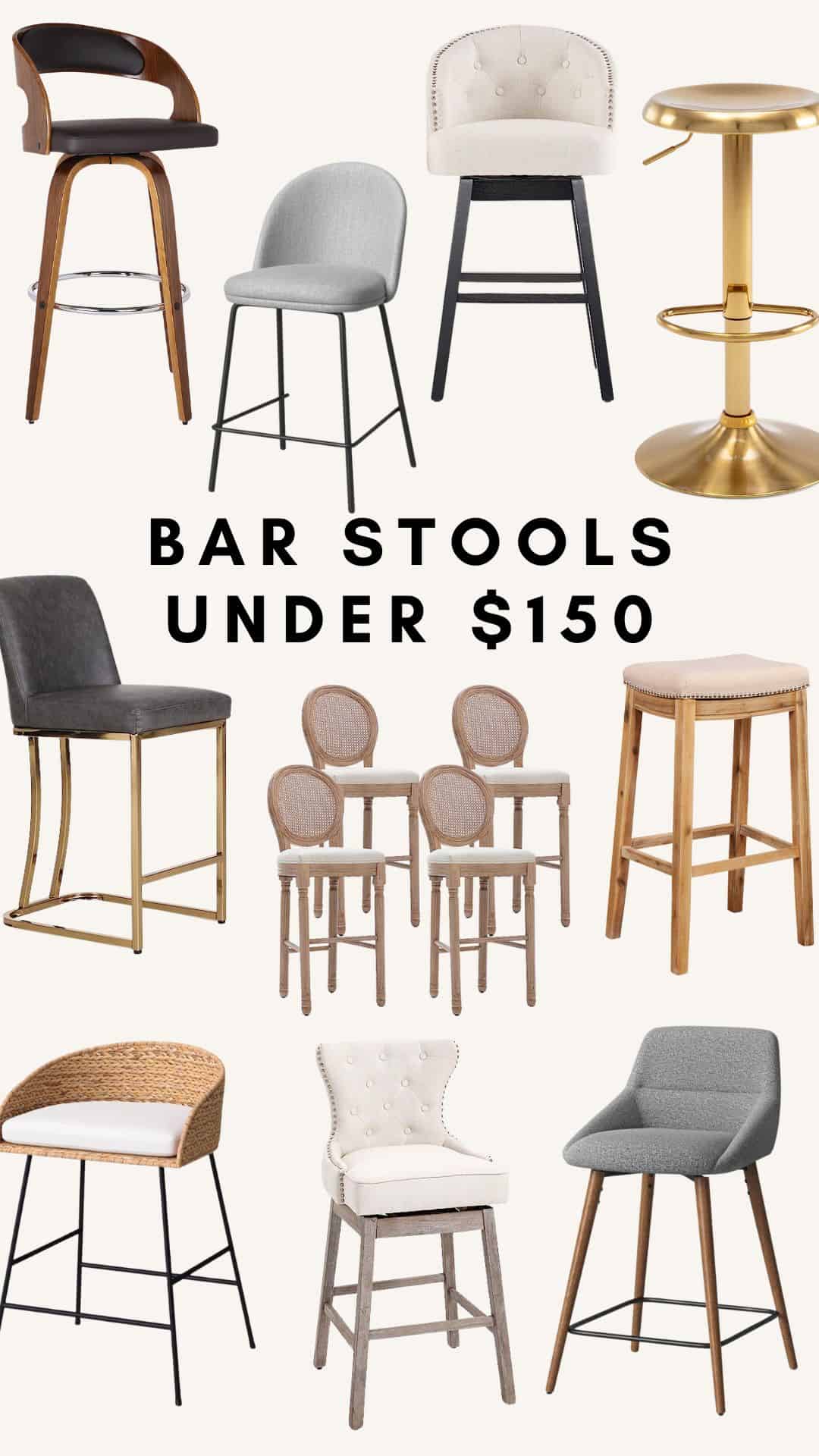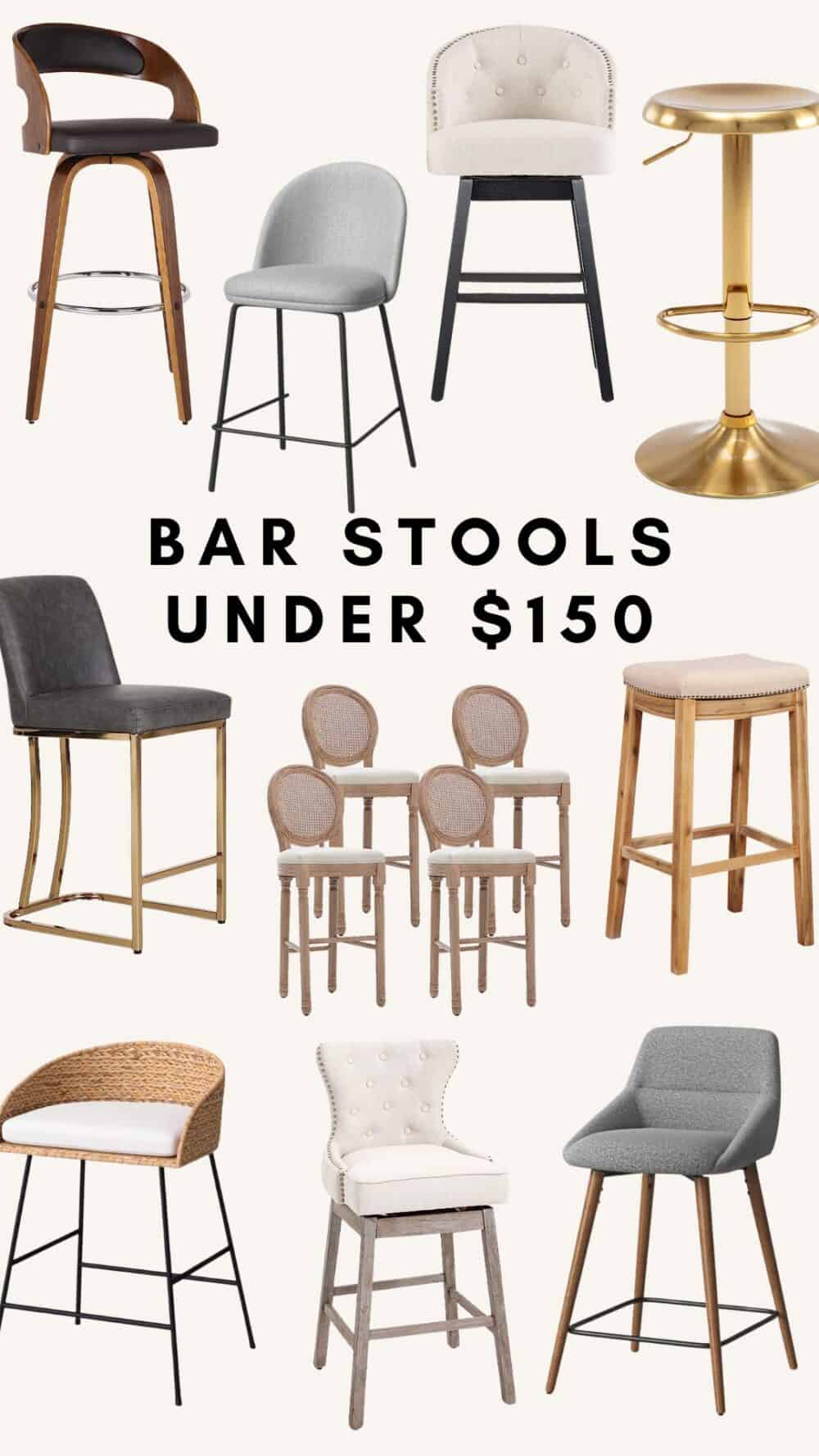 Bar Stools under $100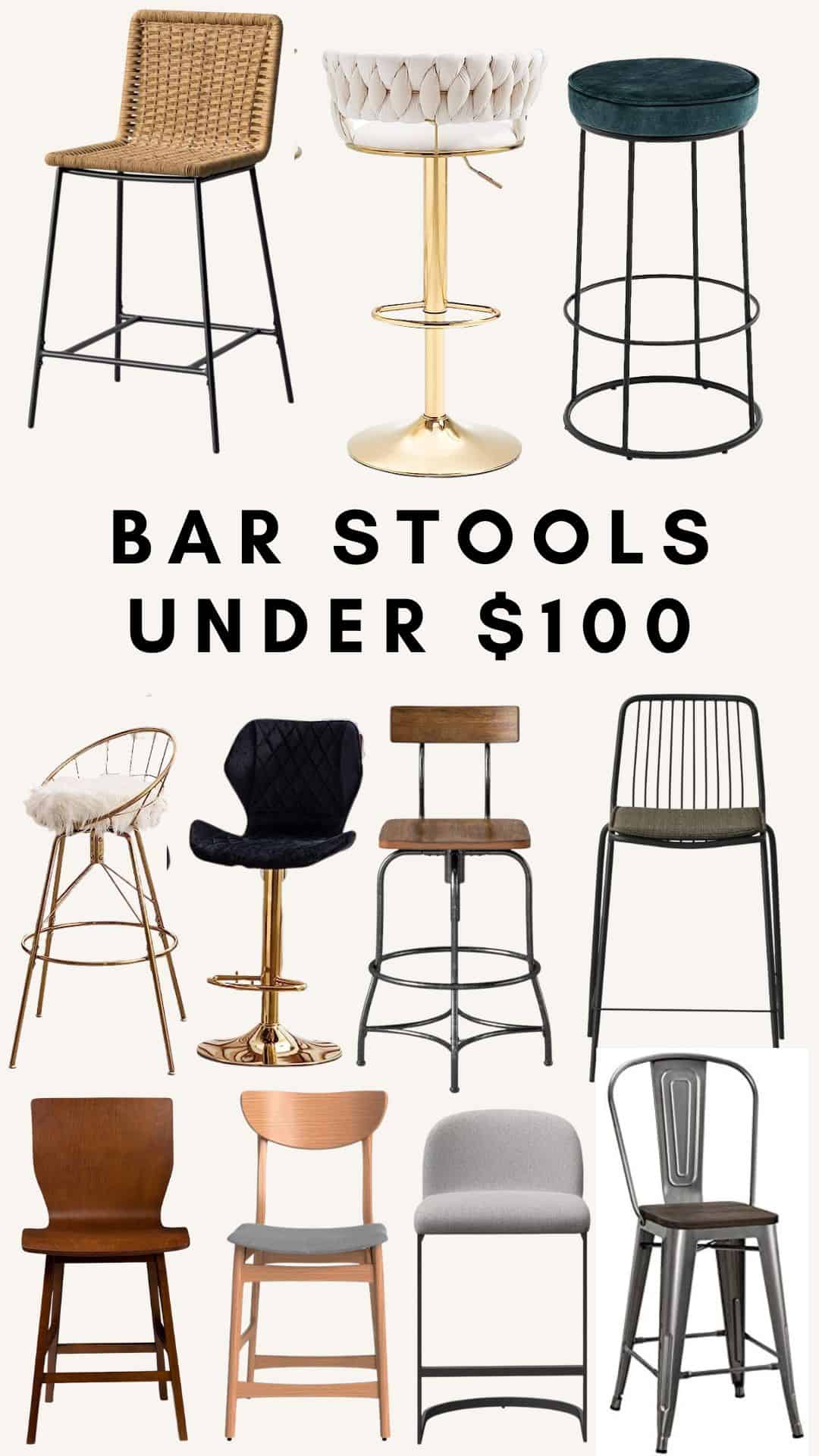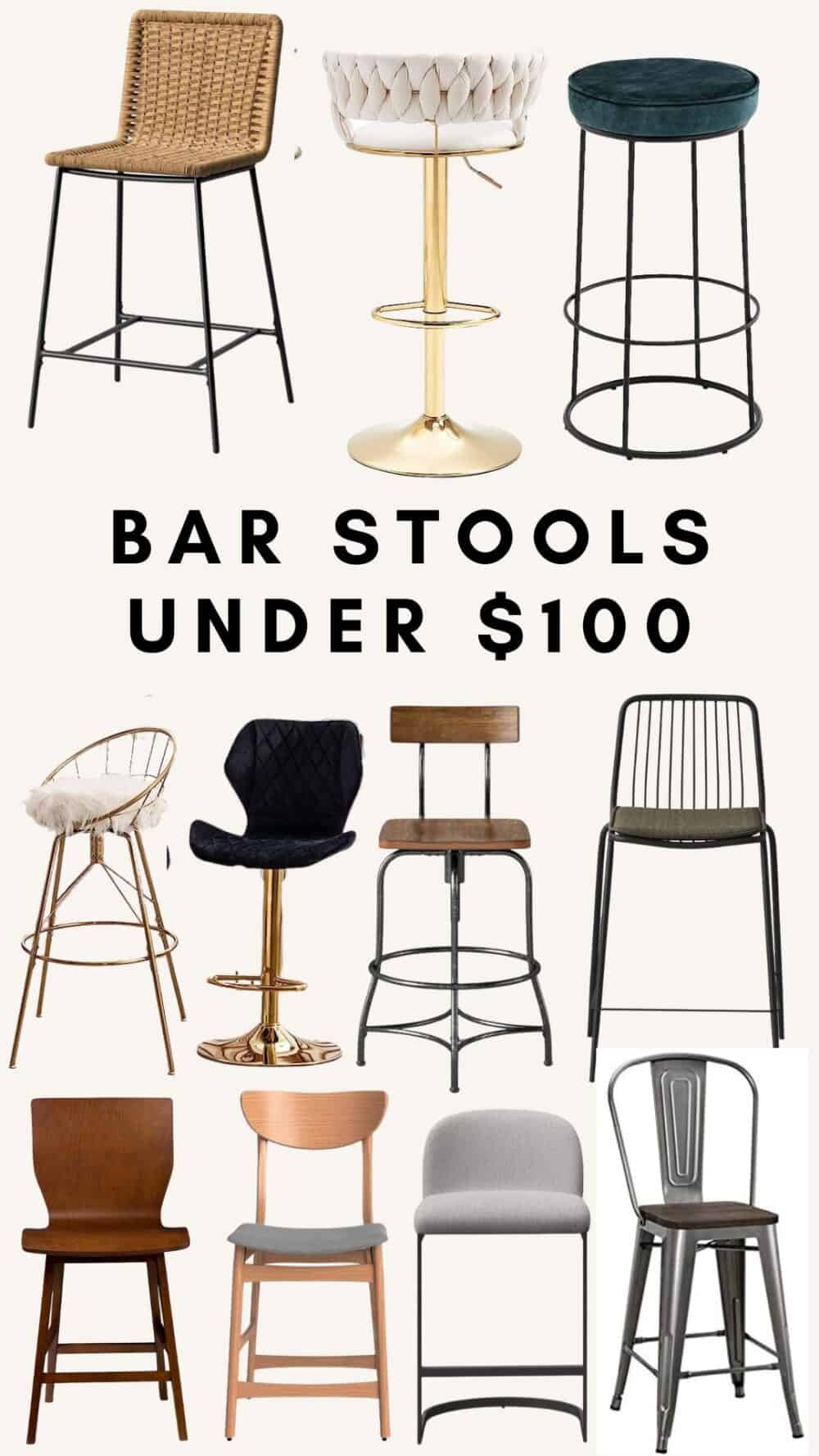 Bar Stools under $75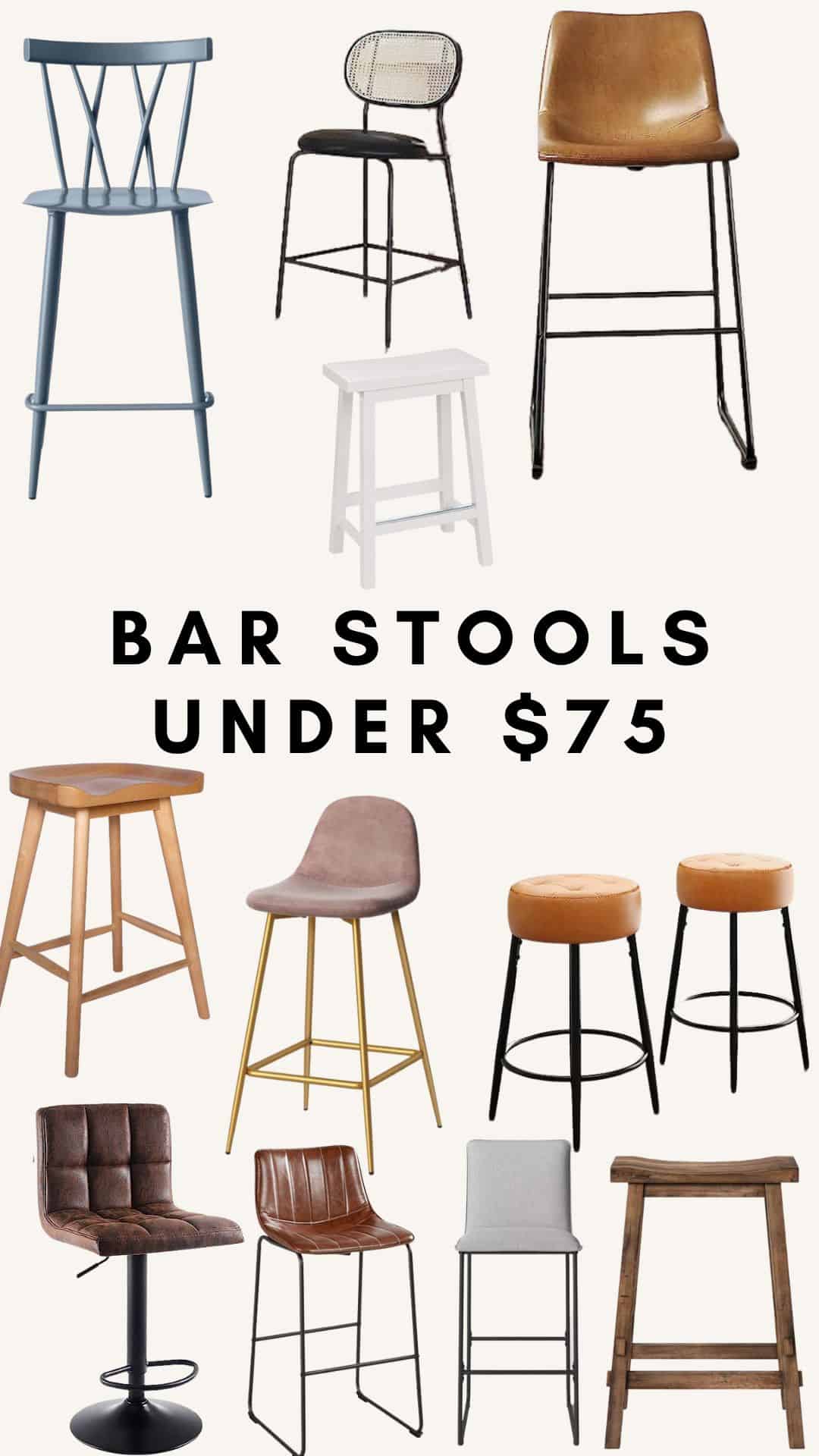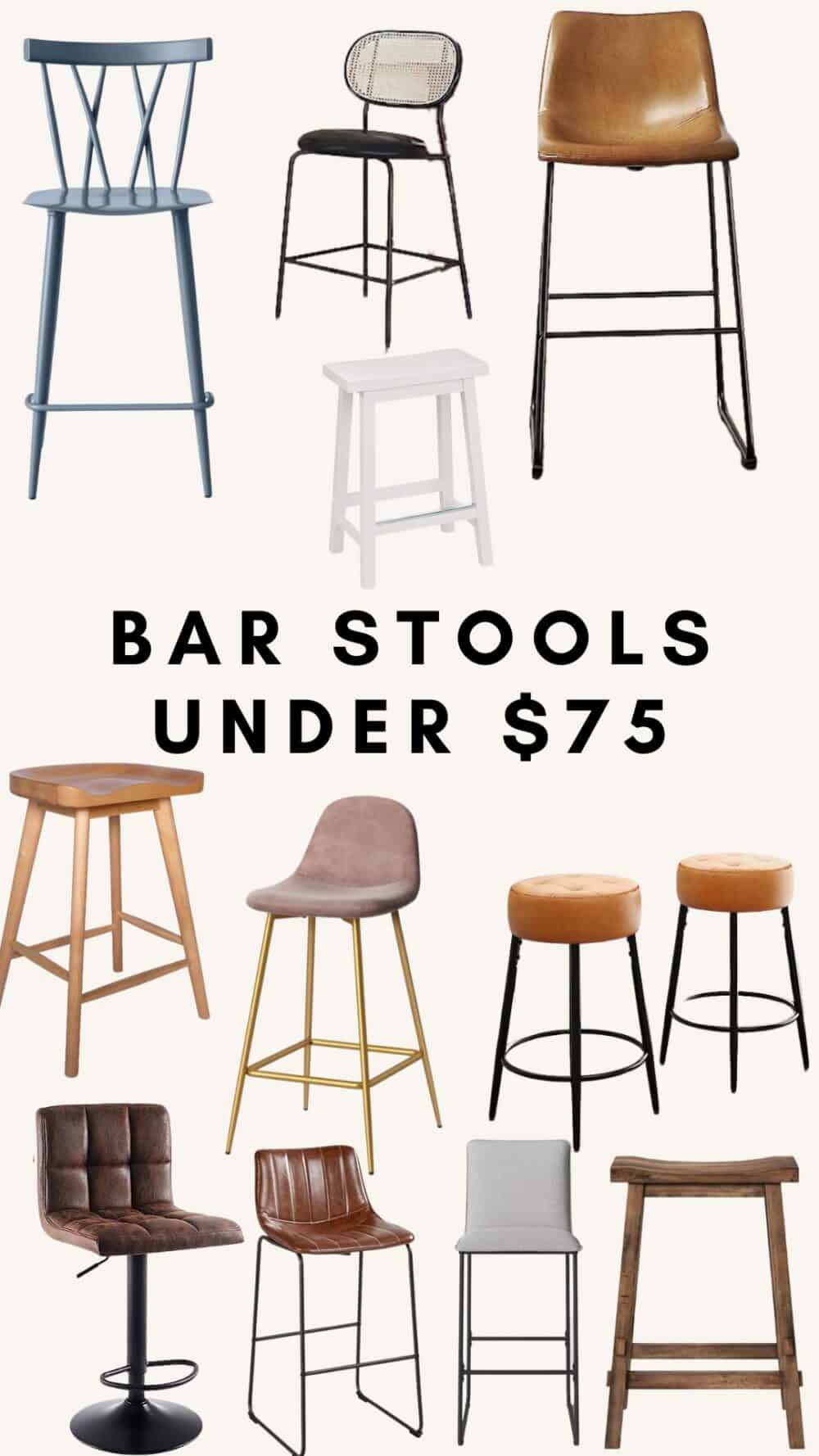 Looking for more roundups of furniture and things for the home? Here are a few posts you may love…