We recently added a DIY tree swing to the large tree in our front yard, and our son is loving it! This wooden tree swing is incredibly easy to put together, and your kids will love swinging on it all summer long!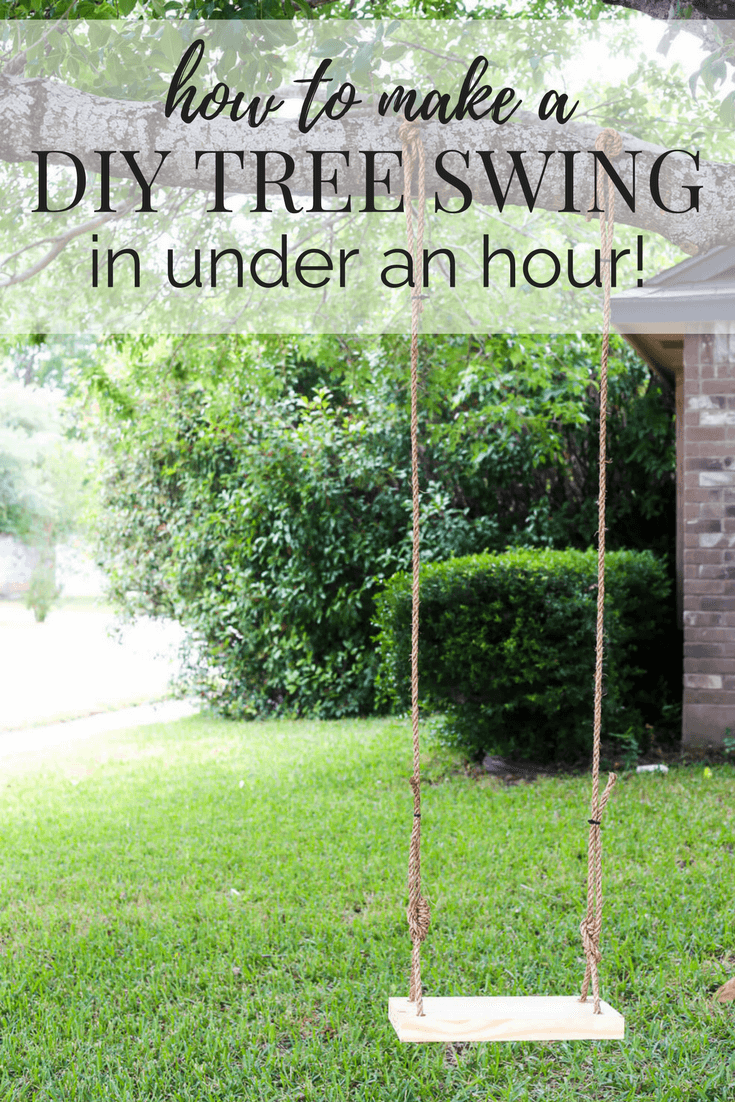 Jackson loves to swing (what three-year-old doesn't?) and a couple of years back we got him one of those ugly, plastic swings to hang on the tree in our front yard. I didn't mind that it was an eyesore – it made him happy – but I did mind that we did kind of an awkward job of hanging it and it sat really high off the ground.
It looked ridiculous. And we never fixed it. For years. It still functioned (kind of) and Jack never complained, so we just rolled with it.
But now, he's really getting to a point where he's outgrowing the blue monstrosity and he really prefers to use a "big kid" swing when we go to the playground. So, we decided it was high time to make a DIY tree swing that would grow with him a little better and have the added bonus of not making our front yard look like a toddler playground.
I debated even posting this project because it's so easy, but I had a really hard time finding tutorials online when I was trying to figure out how to do this, so I figured it was worth it in case anyone else goes looking in the future. I have to add the obvious disclaimer that we aren't pros and this may or may not be the safest or smartest way to hang a tree swing. We're both confident that this will be a sturdy and safe swing for our family, but you should always take on a project like this at your own risk!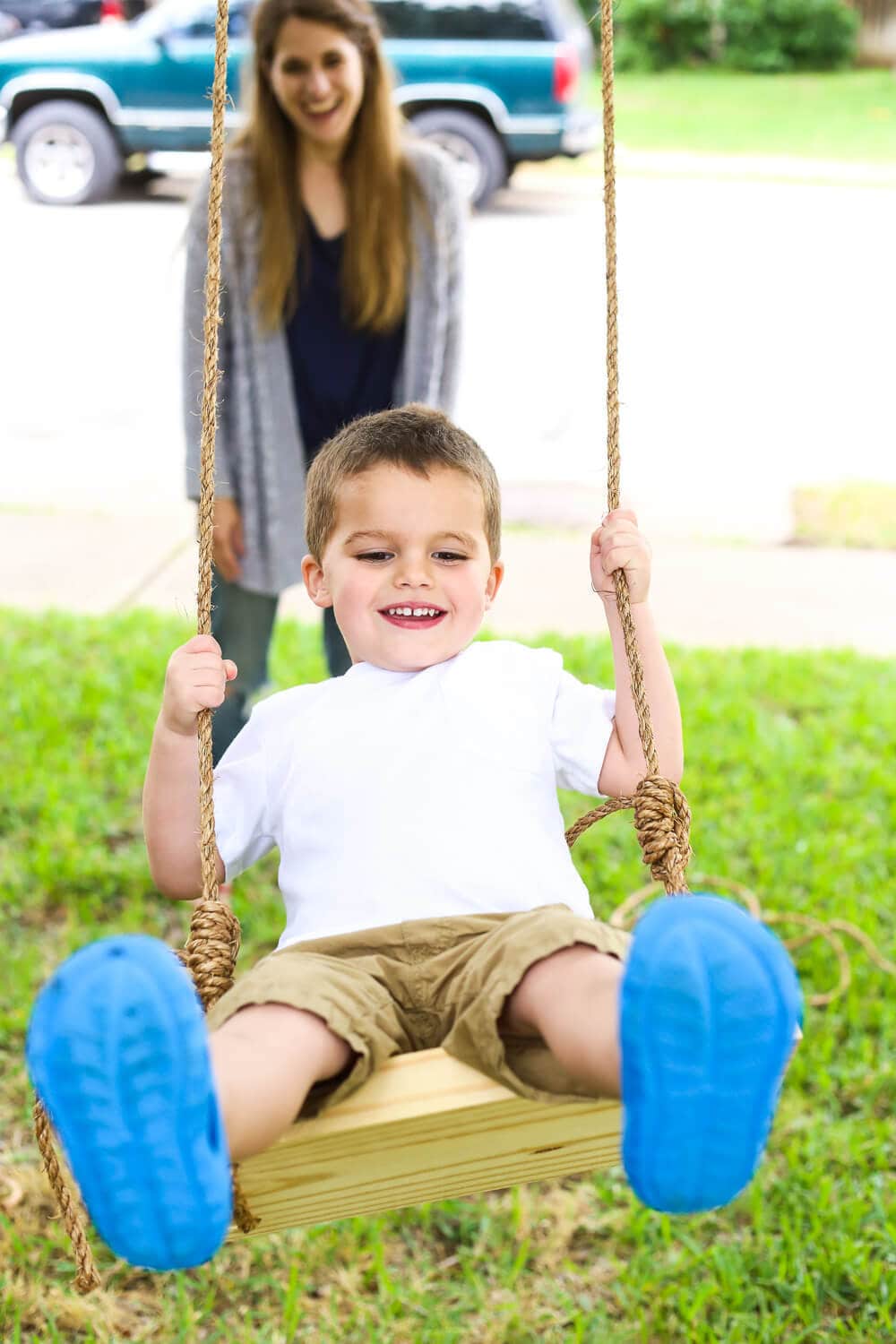 This post contains affiliate links. Click here to see my full disclosure policy.
Ugh, how adorable is that?
The best part about this project? It cost about $10 (all you need is some rope and a piece of wood), takes less than an hour to build, and looks incredibly cute. When I was researching, I found a similar wood swing for over $200 on Etsy. TWO-HUNDRED-DOLLARS, Y'ALL. And that wasn't abnormal. There were several $200+ options that look almost exactly like the one we built.
Crazy.
So, let's get to it.
How to Build a DIY Tree Swing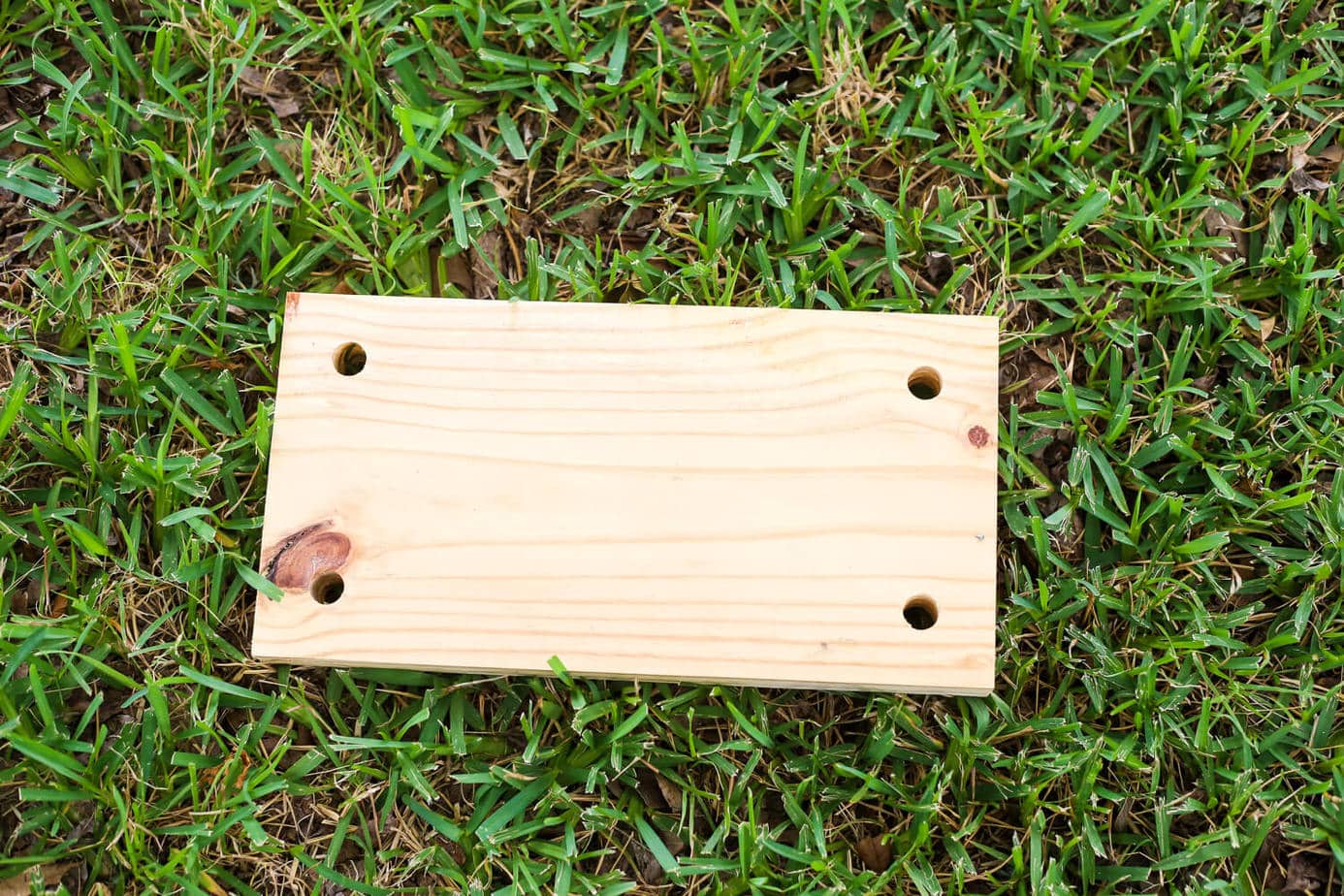 Step 1: Cut Your Wood to Size
Start with a piece of wood cut to the size you want. My research told me that a "standard" size for a wood swing is about 7″ deep by 16″ long, so that's what we went with. You can make it a little longer for a more rustic look (and to fit a bigger butt), but this was the perfect size for Jack.
Drill a hole near each corner of the wood, and sand all of the edges down a bit so they aren't too sharp. If you want to stain, paint, or seal your board, this is a great time to do it. We left ours natural for now, but I may go back later and at least seal it.
Step 2: Tie Rope Around Tree Branch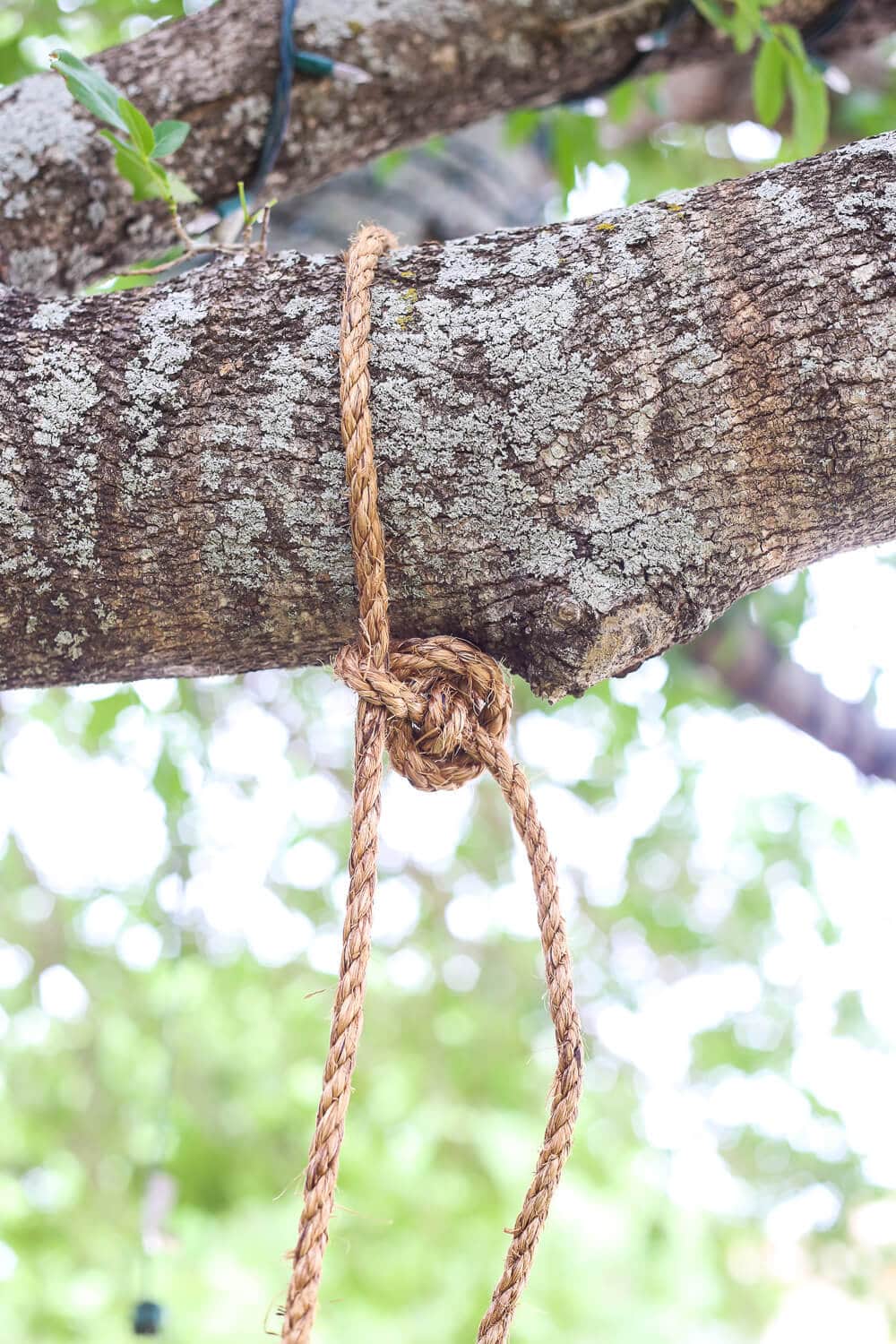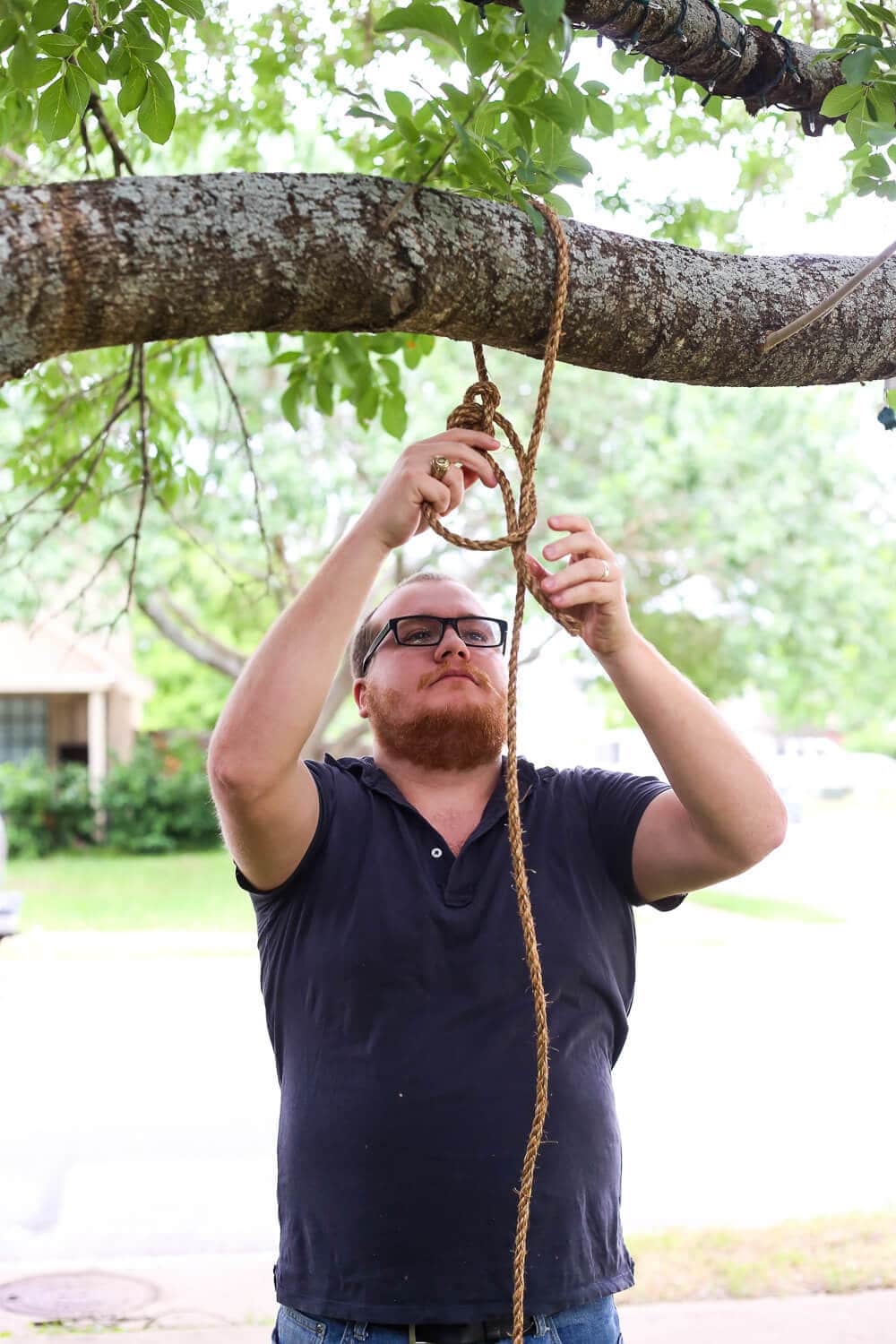 Step 3: Attach Rope to Swing Seat
Next up, grab your rope and tie it around the branch of your tree using a double running bowline knot. Grab the other end of the rope, thread it down through one hole in a side of the swing and up through the other, then tie a fisherman's knot with five loops (meaning, you'll loop the rope around five times before doing the knot, and have the end of it come up through all five loops).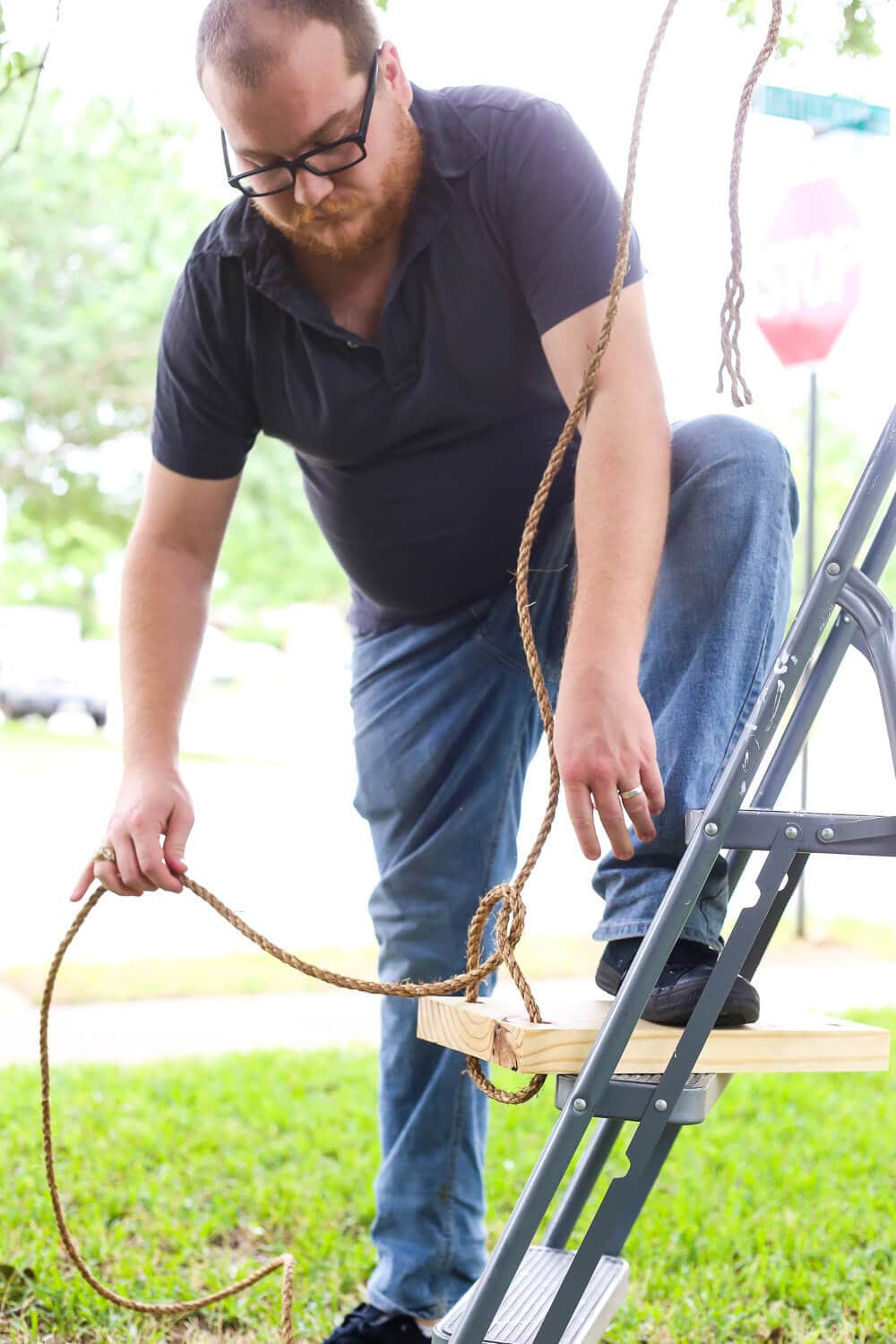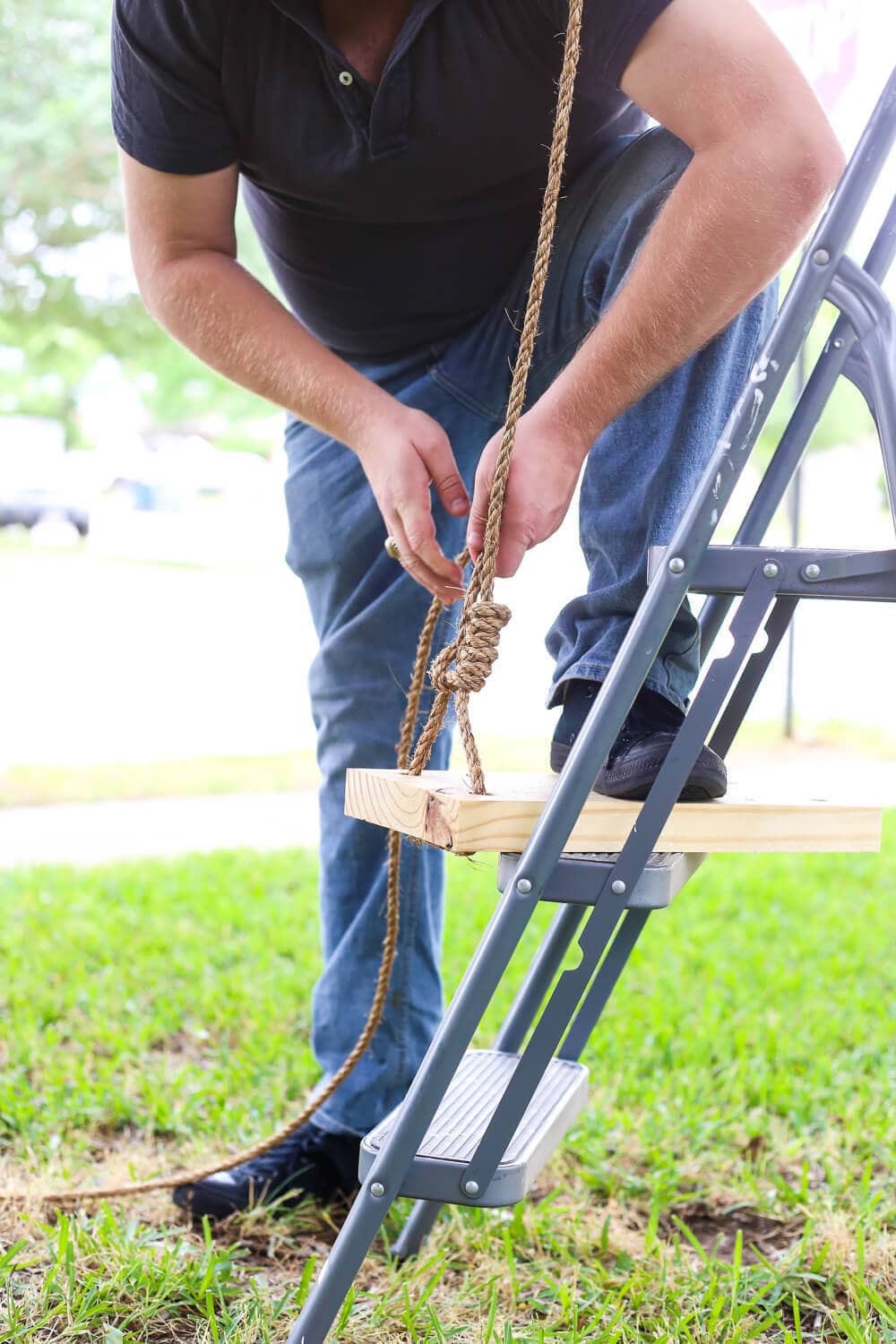 We got one side done, then used a level on the other side to make sure the swing didn't hang crooked.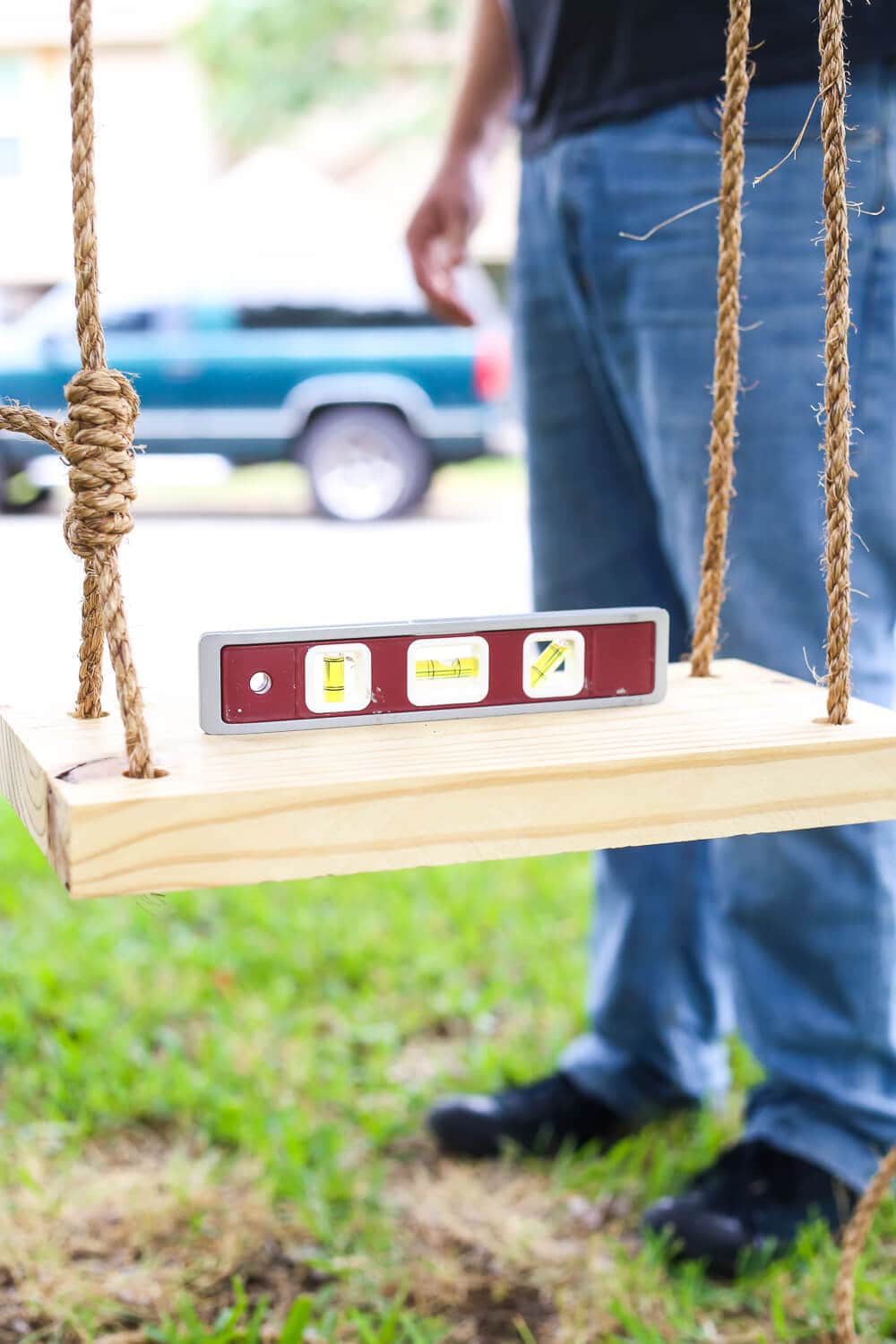 Use some rope clamps or zip ties to tie up the excess rope, so it doesn't just flap around….
And then, get to swinging.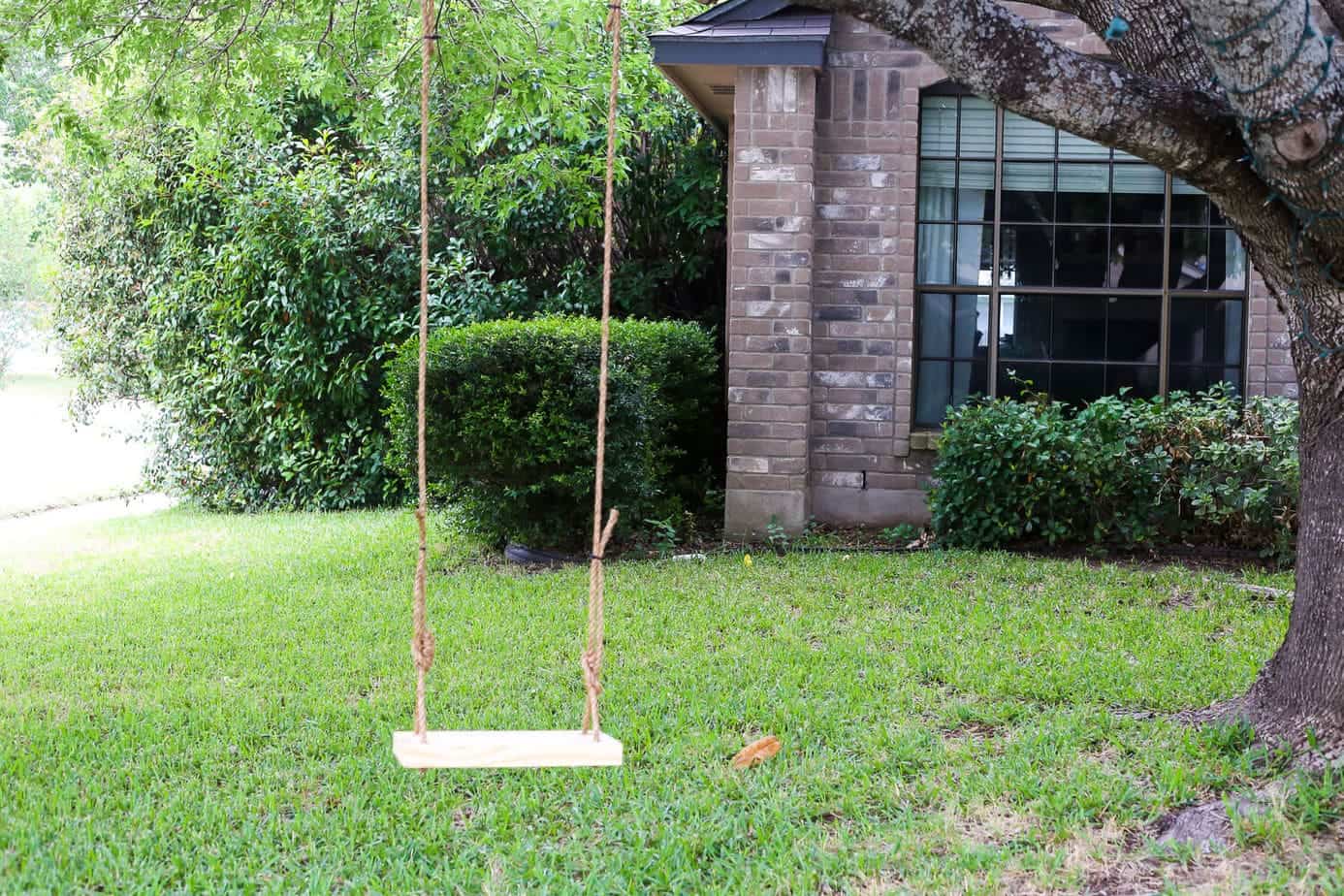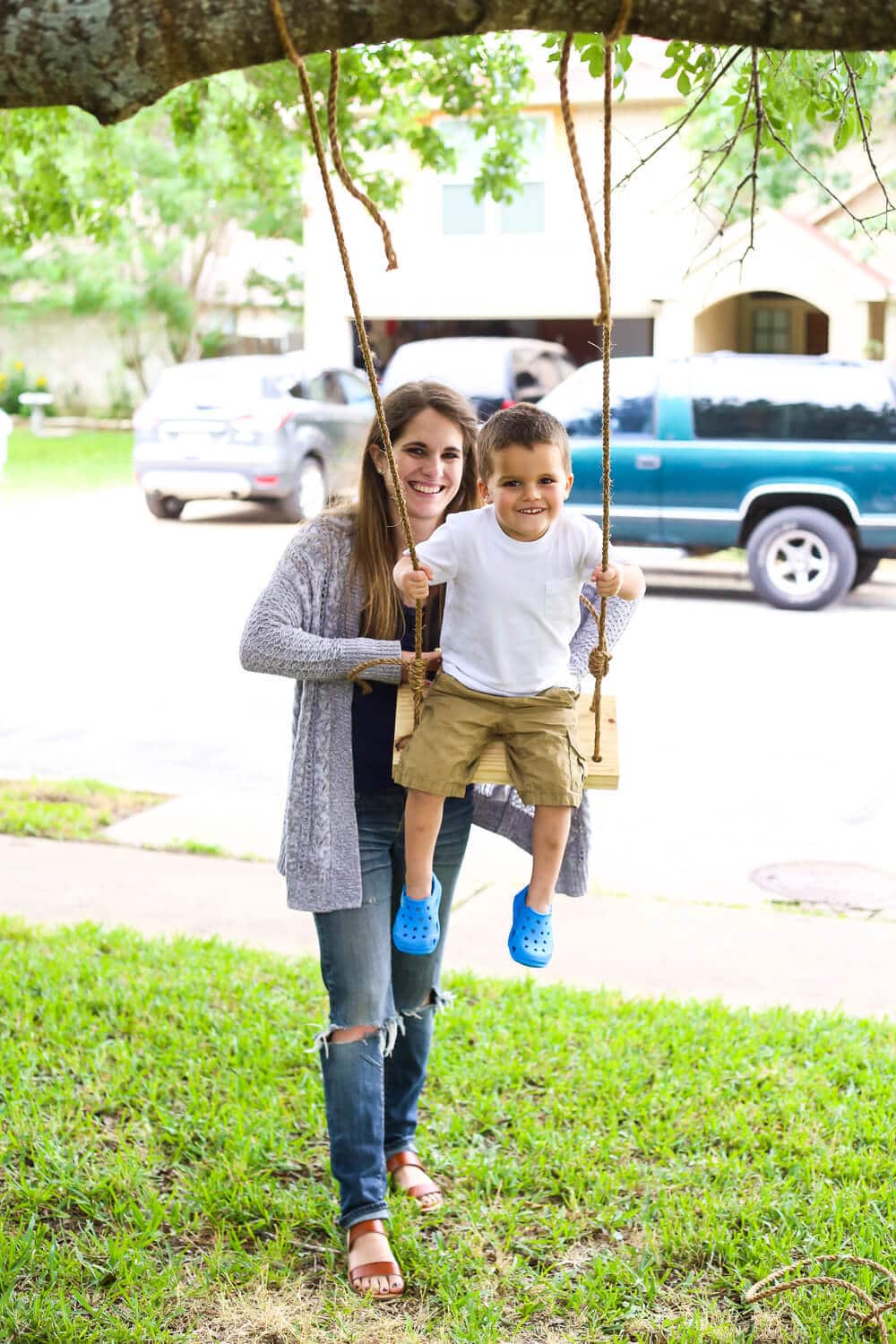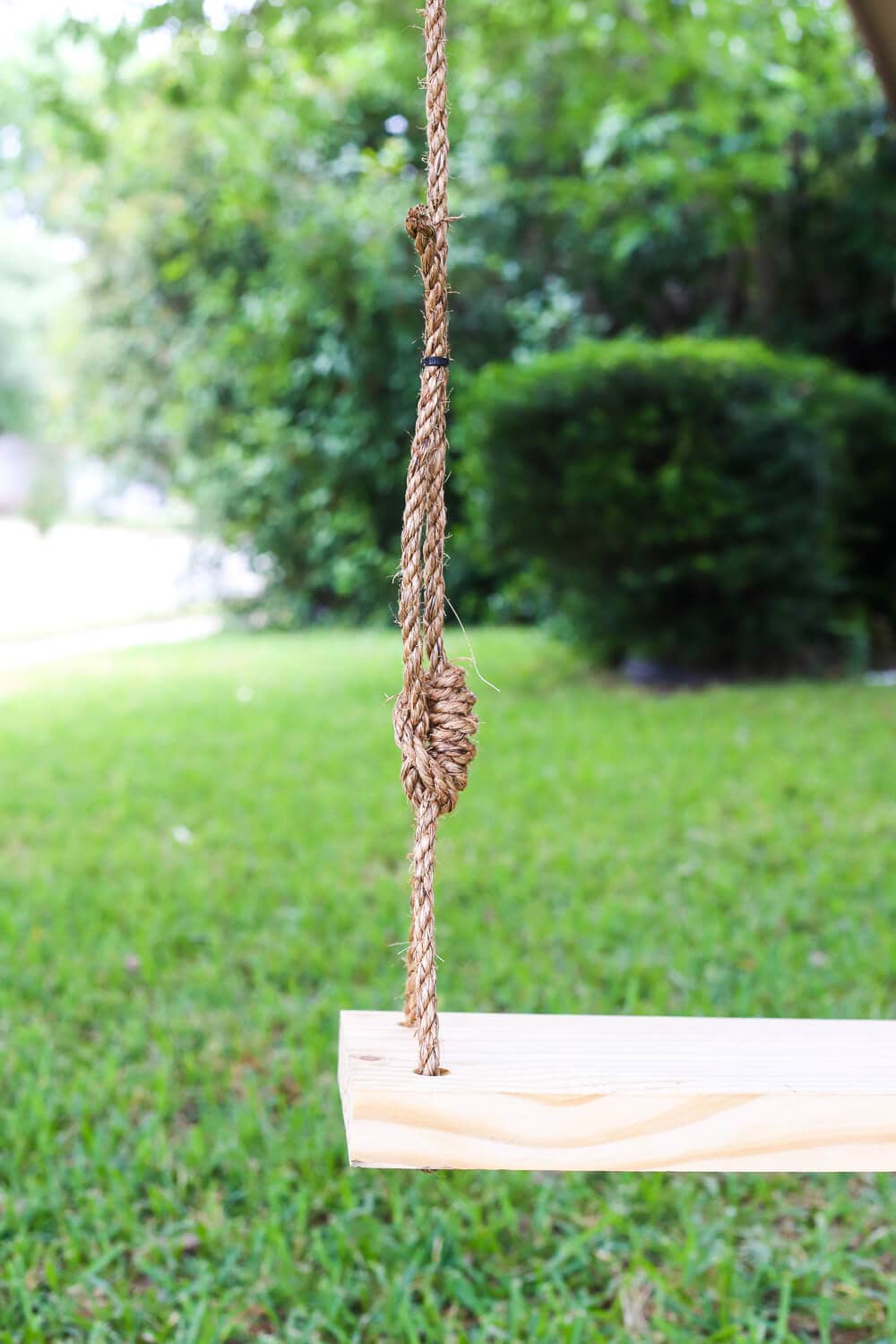 This is a seriously easy project, but I can't even tell you how much joy it has brought Jackson already. We just finished hanging it yesterday and I swear he would spend every waking second out there if we let him. I have a feeling we'll get a lot of use out of it this summer!
And I'm feeling pretty happy to have that ugly blue swing out of my life.
What projects did you work on this weekend?
Other Kid-Friendly DIY Ideas