Easter Basket Ideas for the Kids
Is it just me, or did Easter really sneak up on us this year?
I'm still processing everything that has happened over the last three months, and suddenly my seven-year-old asked me when in the world we're finally going to dye Easter eggs and I realized Easter 2021 is this week.
Y'all….how did that happen?!
Clearly I've been a little off my game this month, so I've been scrambling to grab some cute, simple, and affordable Easter basket fillers for the boys this year and I figured I'd share what I came up with.
Because I can't be the only one who still hasn't prepared for Easter at all, right?!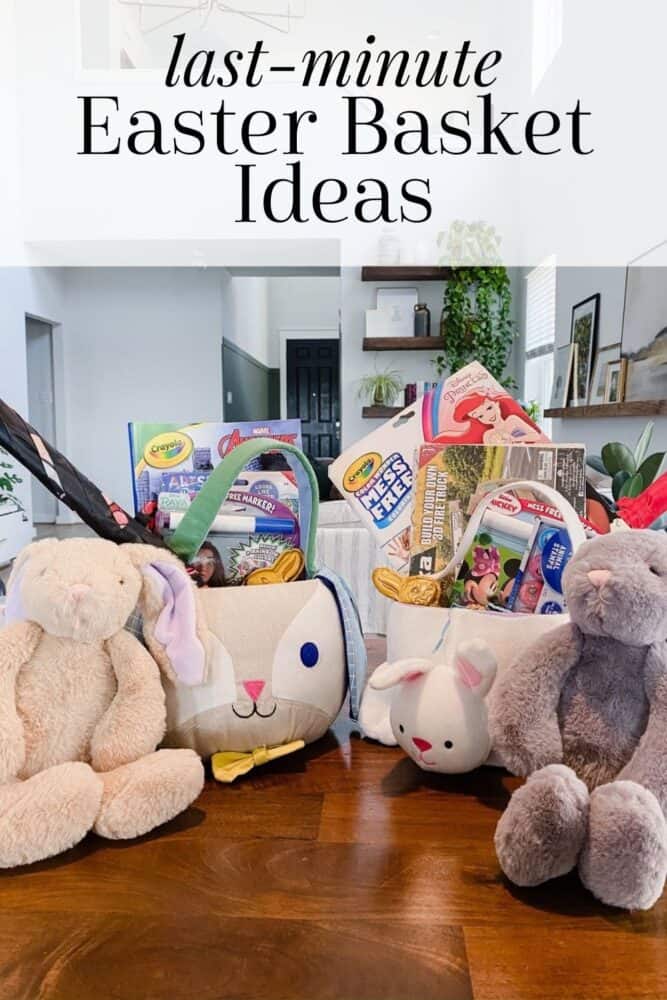 Easter basket ideas: What I got for the boys
Here's a look at what I got for my boys' Easter baskets. I got all of it from Target this year because, again, I am running late and I just wanted to get it done. But below, I'll also share some other fun ideas that you can get quickly from Amazon or a few other stores so hopefully if you're in the same boat as me you can still whip up something cute!
I found almost everything for their baskets in the Target Dollar Spot – many of the Dollar Spot items aren't available online, so I only linked what I could find.
Jackson's (7 years old) Easter Basket
Mickey Mouse umbrella
Sloth peel & stick suncatcher
Grant's (2 years old) Easter Basket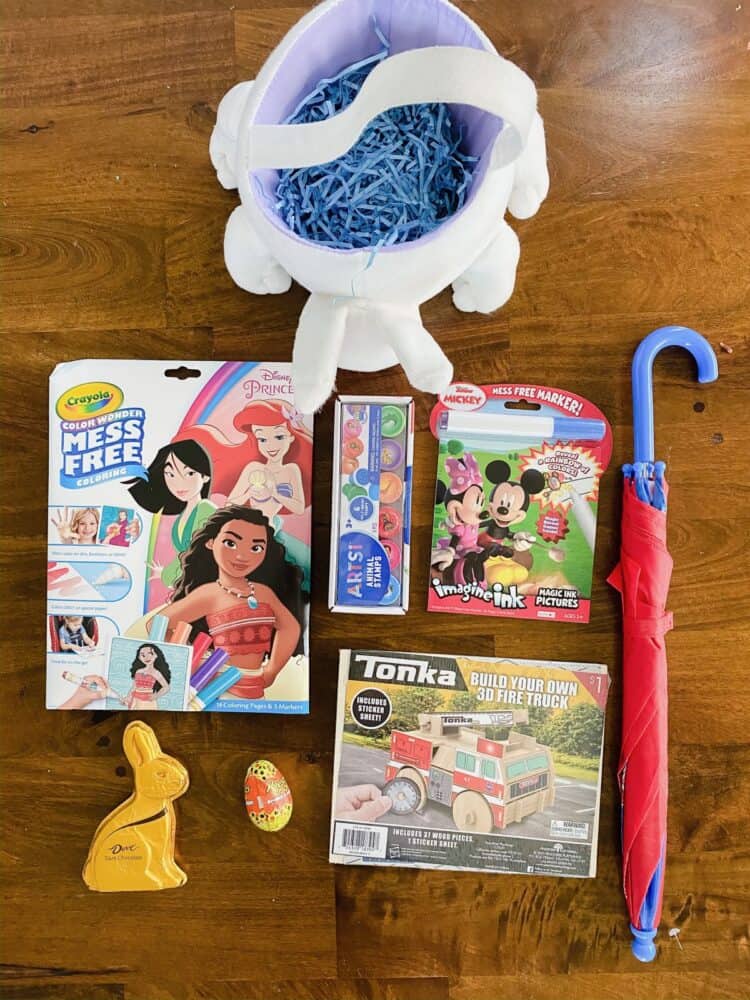 Tonka Build Your Own Fire Truck
Paw Patrol umbrella
Animal stamps
Other easter basket filler ideas
Here's a few other ideas – all are either from Amazon (thank goodness for Prime shipping!), or from stores like World Market or Target where you can go grab 'em in person – or, better yet, do a curbside pickup!
I've included some specific items along with a few general categories of things. I asked my friends on Instagram, and it seems like the most common thing people like to do is outdoor-related toys! It seems a lot of us use this opportunity to get the kids things they'll need for summer, or to replenish those often-used backyard items like chalk or bubbles!

Need even more ideas? I've got this post from a few years back with 50+ Easter basket ideas, and this post with stocking stuffer ideas from Christmas could help too!
Adorable Easter Baskets
And, of course, if you don't already have cute Easter baskets, here are a few favorites that you can get quickly!

And with that, my friends, we should be ready for Easter! Maybe next year we'll be a little more on top of things?