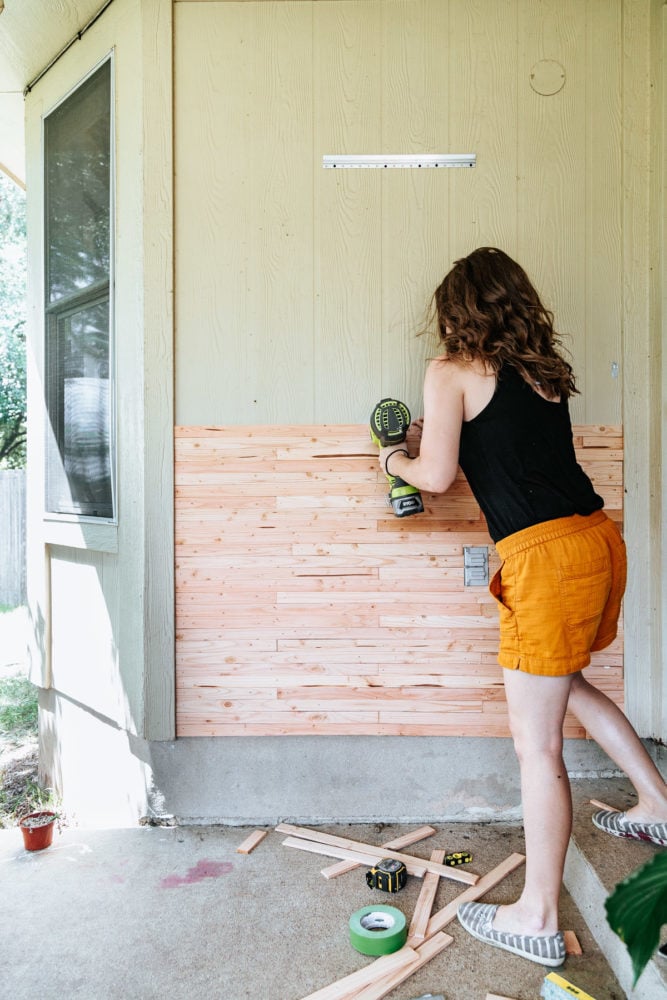 Happy Friday, friends! This week was full of playing catch up, working on some fun projects on the back porch, and trying to squeeze every last bit of fun we can out of summer. Jackson starts school in two and a half weeks – can you even believe it?!
As we get close to the end of summer (and the end of our backyard makeover), I've been spending a lot of time thinking about what we'll be doing next. I have so many ideas swirling around in my brain that I honestly will never have time to do it all, but I'd love to hear about what you'd like to see. Another big makeover? Some smaller crafty projects? More woodworking? Drop a comment to let me know what would help you the most as we head into fall!
I've got not one but two really fun projects coming your way next week, so be sure to be here on Monday and Wednesday for those fun reveals. This backyard makeover is probably the last really big project we'll be taking on in this house, so it feels really bittersweet to be reaching the finish line!
In case you missed it…
And now, let's see what the rest of the internet was up to this week.
See you Monday!