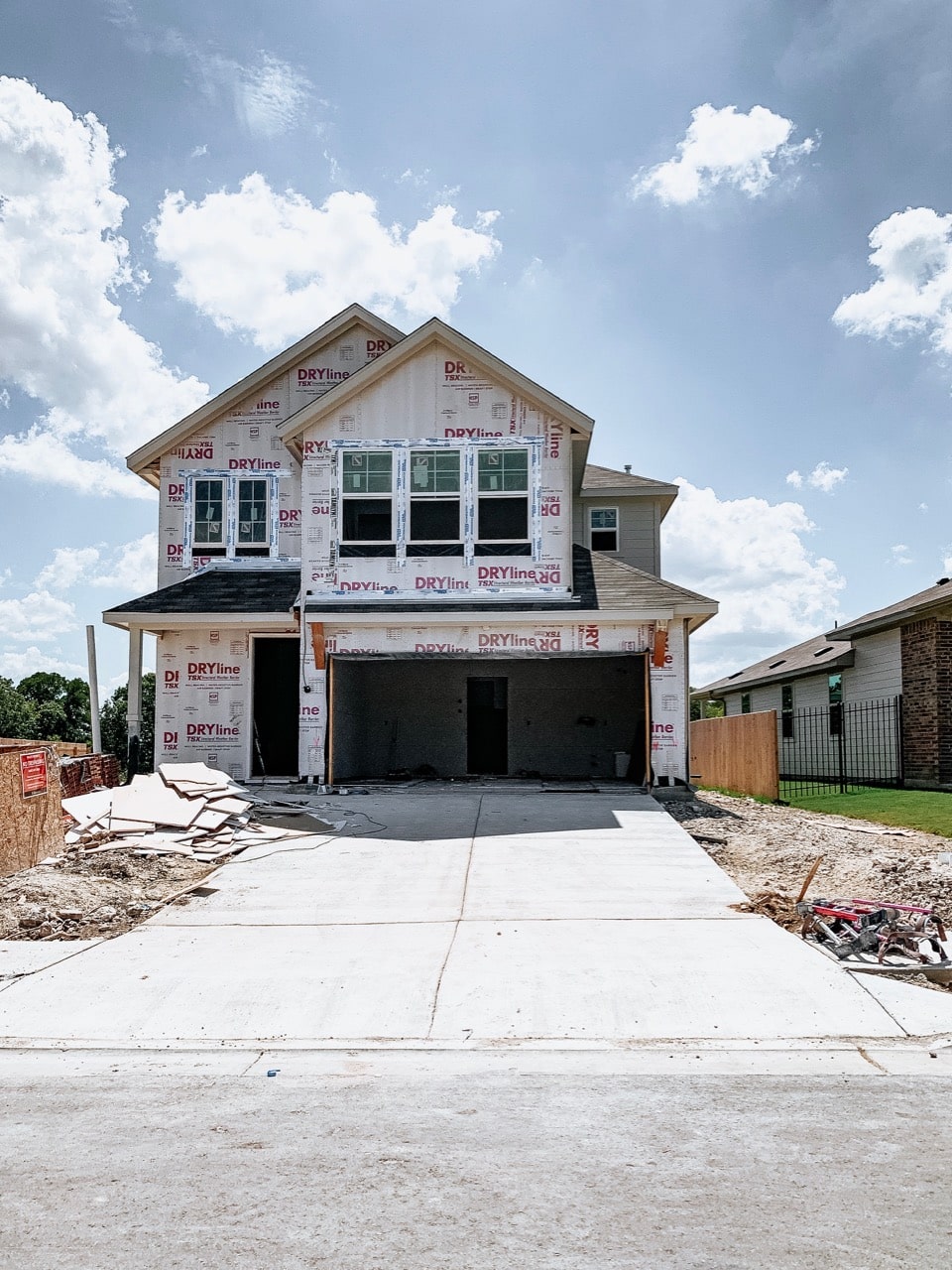 I drove by our new house yesterday afternoon, and they're officially installing drywall! It was so cool to see it with actual walls inside, and I'm just beside myself with excitement to get my hands on this home. As far as we can tell, they're about a week behind schedule – but hopefully now that drywall is up things will move pretty quickly and they can catch up!
We've been doing lots of thinking and dreaming about spaces for the new house – if you want a peek at what's happening in my brain, you can check out the Pinterest board I've been pinning to for the last few weeks! All of our ideas are still very much a work in progress, but we're feeling really excited about how our initial plans are coming together, and we can't stop dreaming about what we'd like to do!
The first major purchase we'll probably be making for the new house is a sectional for the living room. We're planning on moving our current couch up to the bonus room, and we're eager to get a bigger sofa to snuggle up on in the family room. We went to IKEA last weekend because we're eyeing the VIMLE and the KIVIK – I heard from a ton of you on Instagram who either have (and love) the VIMLE or who are also considering it…so, we'll keep you updated on what we decide!
Of course, we still have about two months left before we get to move – so in the meantime, I'm going to be focusing my energy on purging our house of as much unnecessary stuff as possible (because who wants to move stuff you don't need?!) and getting organized to make the move as smooth as possible. I've got all of this excitement about the move, I might as well put the nervous energy to good use, right?!
ICYMI: ON the blog this week
elsewhere on the internet…
Have a great weekend! I'll see you back here on Monday!