When we were prepping our house to put it on the market, I had to knock out a ton of projects in a short amount of time – simple solutions like Wagner's smart roller were a huge time saver! Read on to see how it works and why you might need one for your home.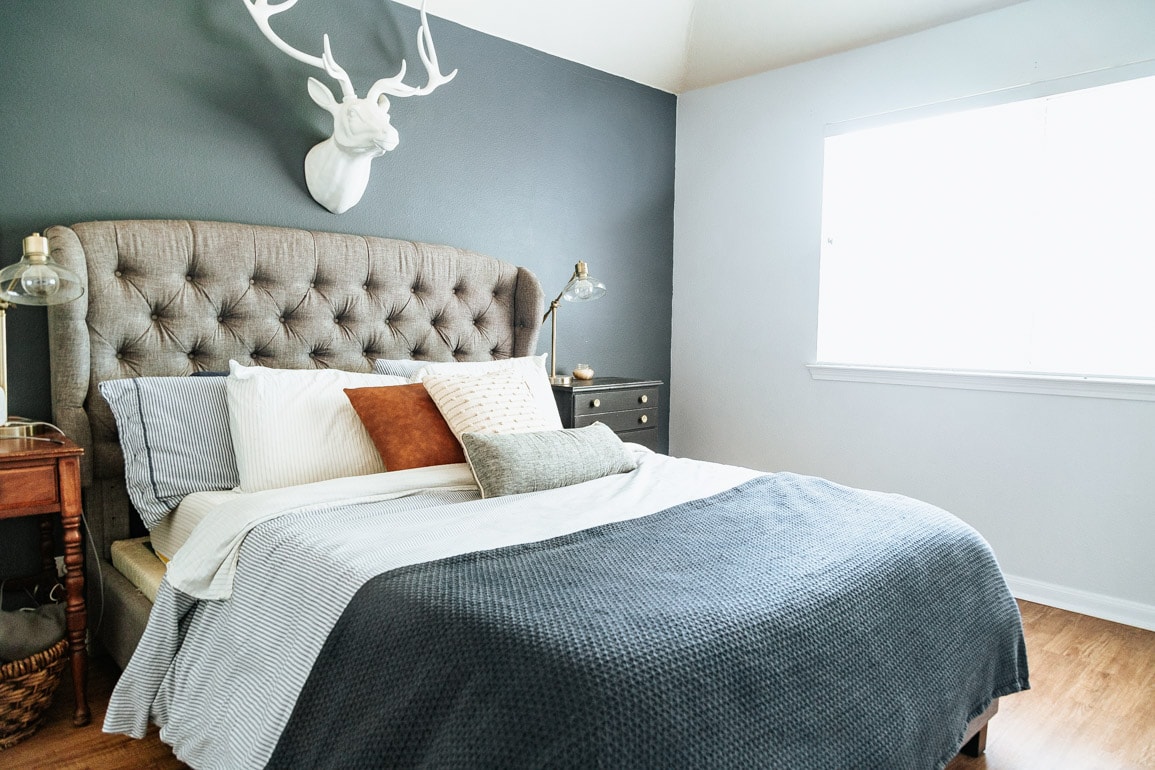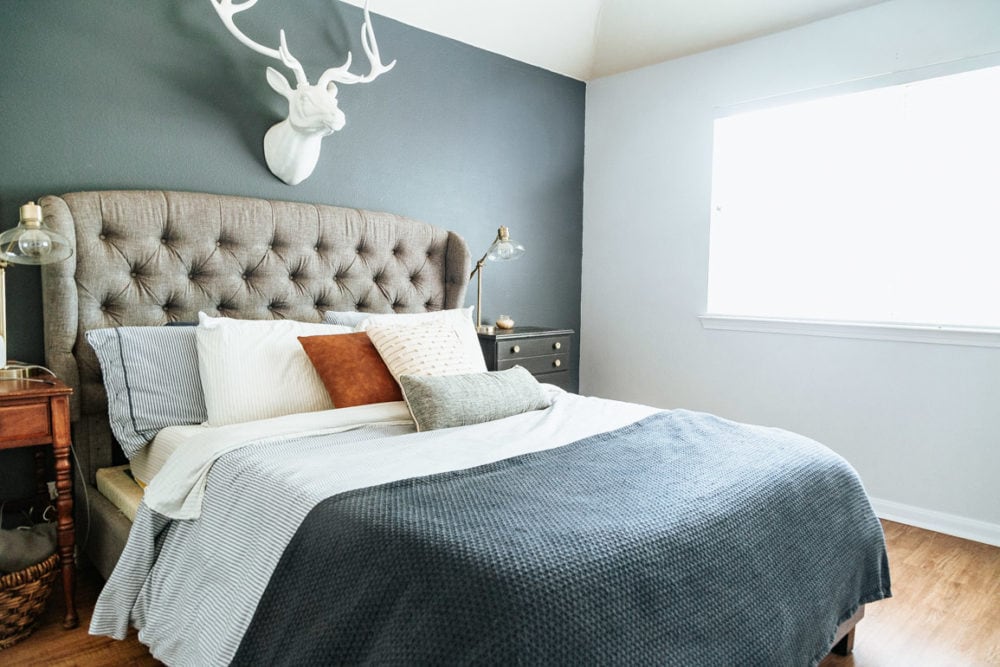 This post is sponsored by Wagner.
If you've been reading here for any length of time, you'll know that I'm a huge fan of any painting tool that can make my life a little easier and save a bit of time. I use my paint sprayer all the time for furniture and outdoor projects, and I swear by my Wagner Sidekick for painting rooms inside.
When I was prepping to paint our bedroom before we put the house on the market, I decided to try out a different painting tool from Wagner – the Smart Roller! This little powerhouse is like a combo of the Sidekick and a regular paint roller – it holds paint in the tube and re-loads with the click of a button! It saves a ton of time since you don't have to constantly re-load your roller yourself, and it makes painting a bit less back-breaking too (no bending over necessary!).
I wanted to share a quick look at this handy little tool here on the blog today because I know that y'all love time-saving solutions as well, and I think this is a fantastic tool if you don't want to spring for the power roller or you just don't have a ton to paint.
How to use the wagner Smart Roller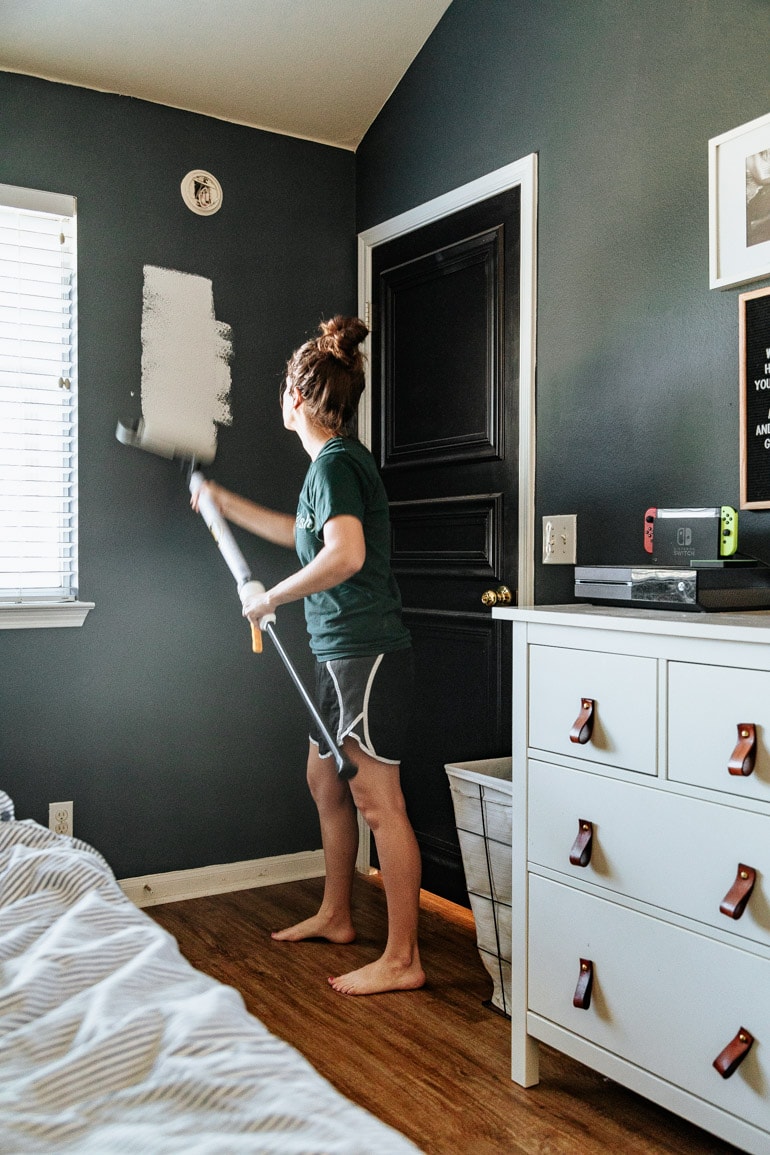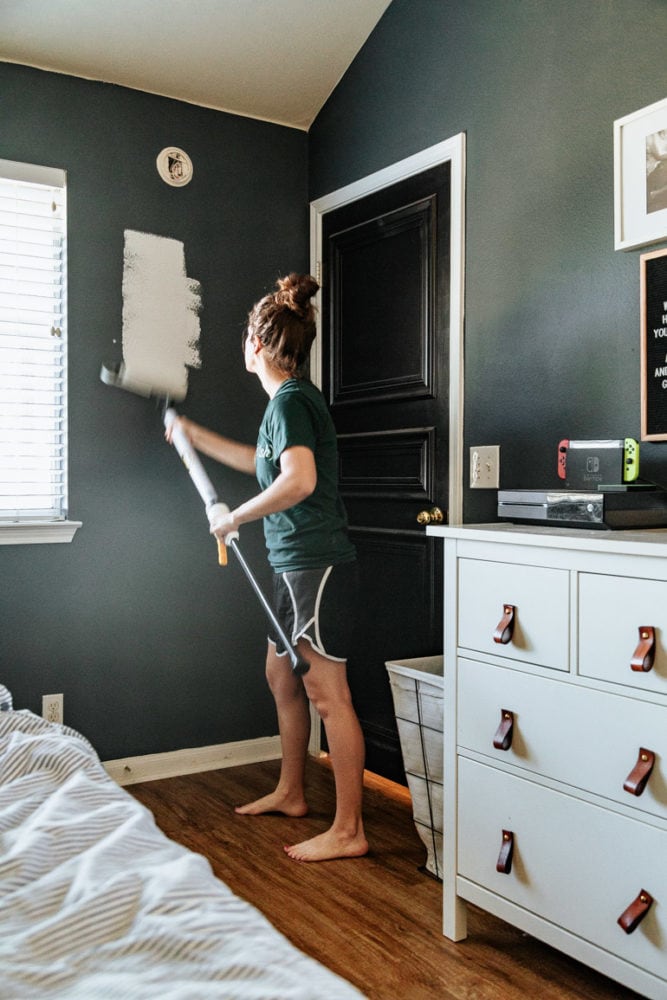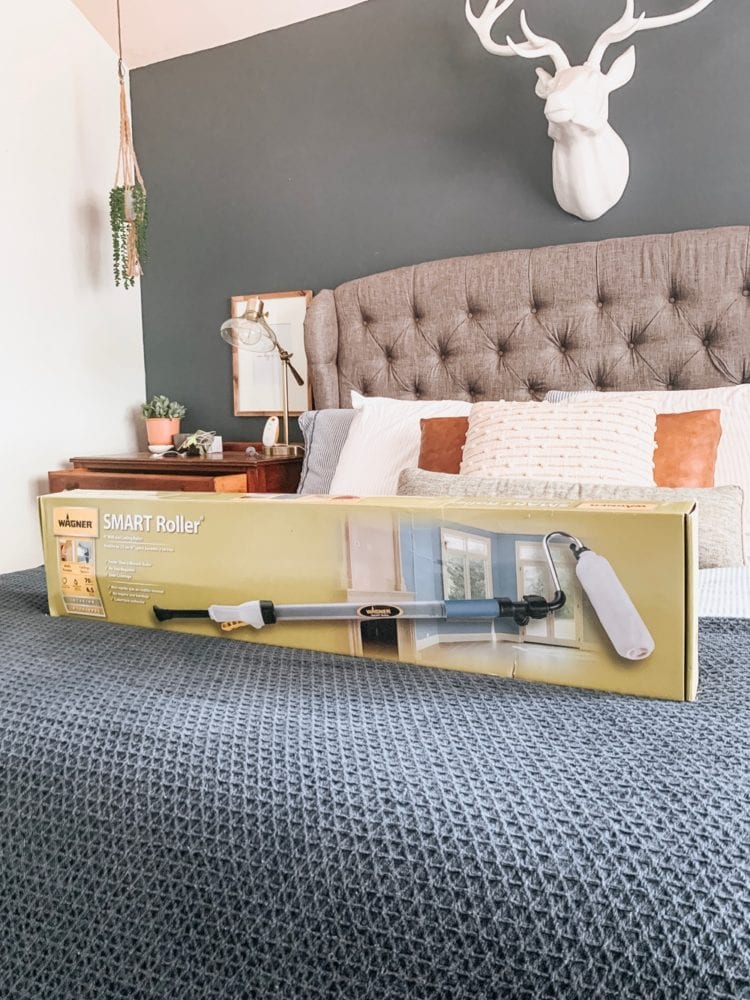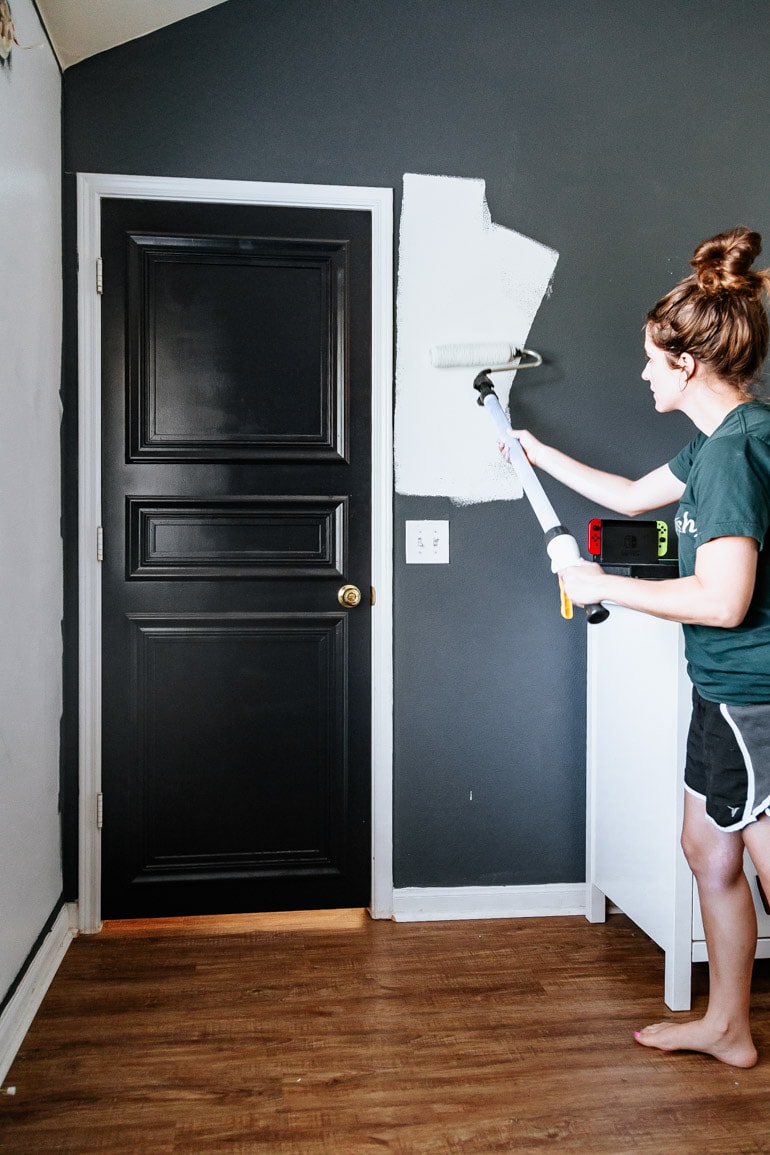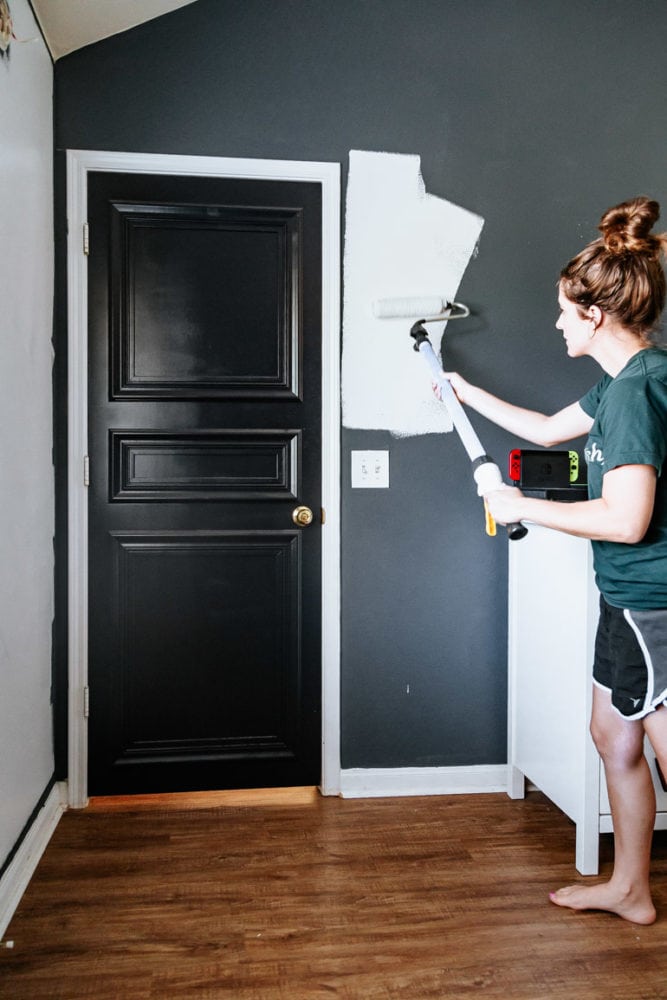 This little guy is so simple to set up and use. It's really great for beginner painters or anyone who might feel a little intimidated by the Sidekick power roller! Once it's assembled, all you do is insert the fill tube into your gallon of paint, slide the fill valve over it and pull back to load up the paint tube. Once it's full, just squeeze the trigger to load your roller up with paint and you're good to go!
I love that it's longer than a regular paint roller, which means you have to spend less time up on a step stool. And, since my least favorite part of any paint project is loading up the roller over and over (and over and over), this truly makes painting much less maddening. Oh, and did I mention that you don't even need a paint tray since you pull the paint right out of the can?!
Win, win, win.
As with any of these painting tools, I'm sure your first question is how easy it is to clean. Thankfully, the answer is that it's very simple!
Here's a quick breakdown of what it looks like:
HOw to clean the wagner smart roller
Note: Wagner's instruction manuals are always very well-done and thorough. It gives a really detailed look at how to clean the tool once you buy it, but this is just a little overview!
First, pull back the plunger to get any remaining paint from the roller arm assembly back into the tube.
Then, insert the fill valve on the fill tube in the can of paint and push the plunger in to release all of the excess paint back into the can.
Remove the roller cover and put all of the small pieces into a bucket of soapy water.
Clip the fill tube into your container of soapy water and fill the tube with your cleaning solution by pulling the plunger out. Push it back into the container and repeat about 5 times. Basically, you're just trying to circulate the cleaning solution through the tube to help remove all of the paint.
The directions will walk you through this, but you'll slowly disassemble the rest of the Smart Roller (removing one part at a time) and repeat the process of running soapy water through it. You may need to replace the cleaning solution halfway through!
The rest of the pieces get cleaned by hand, and you're done!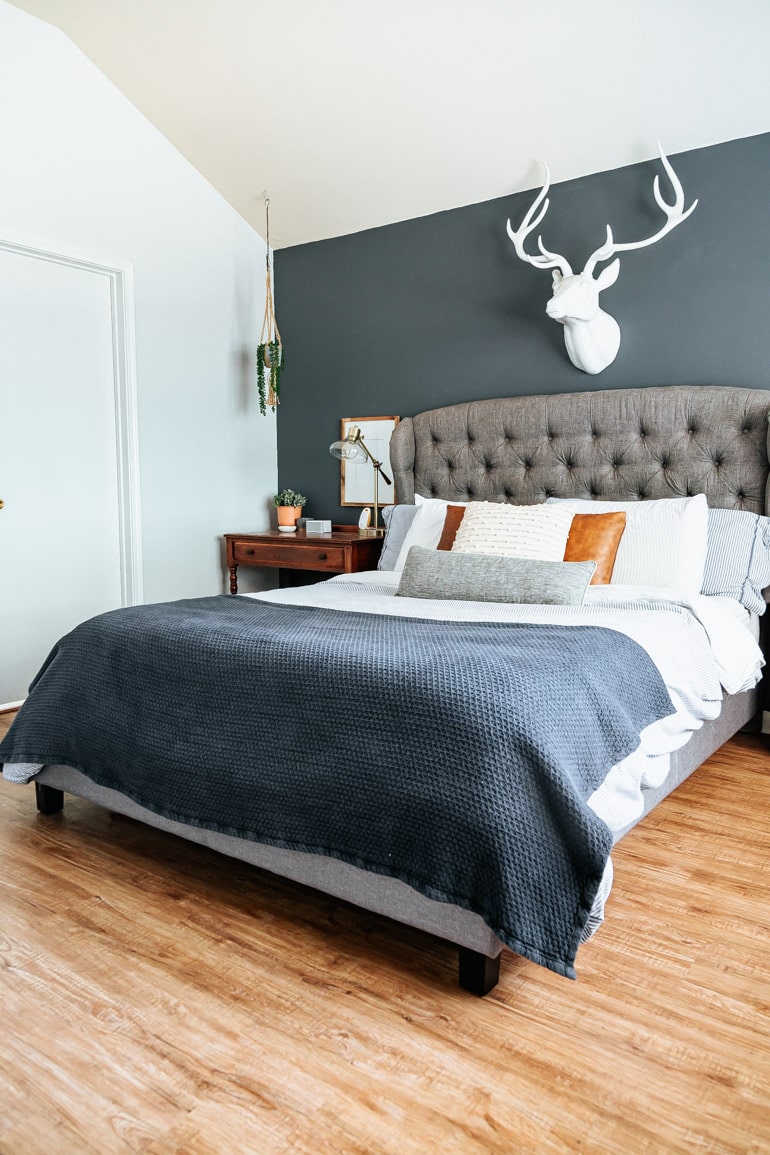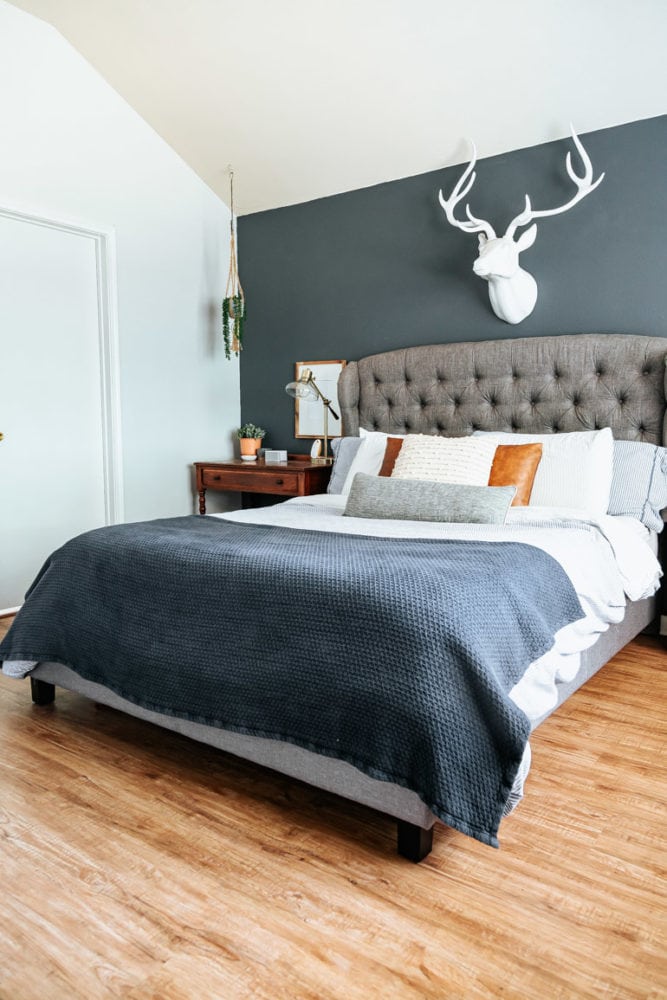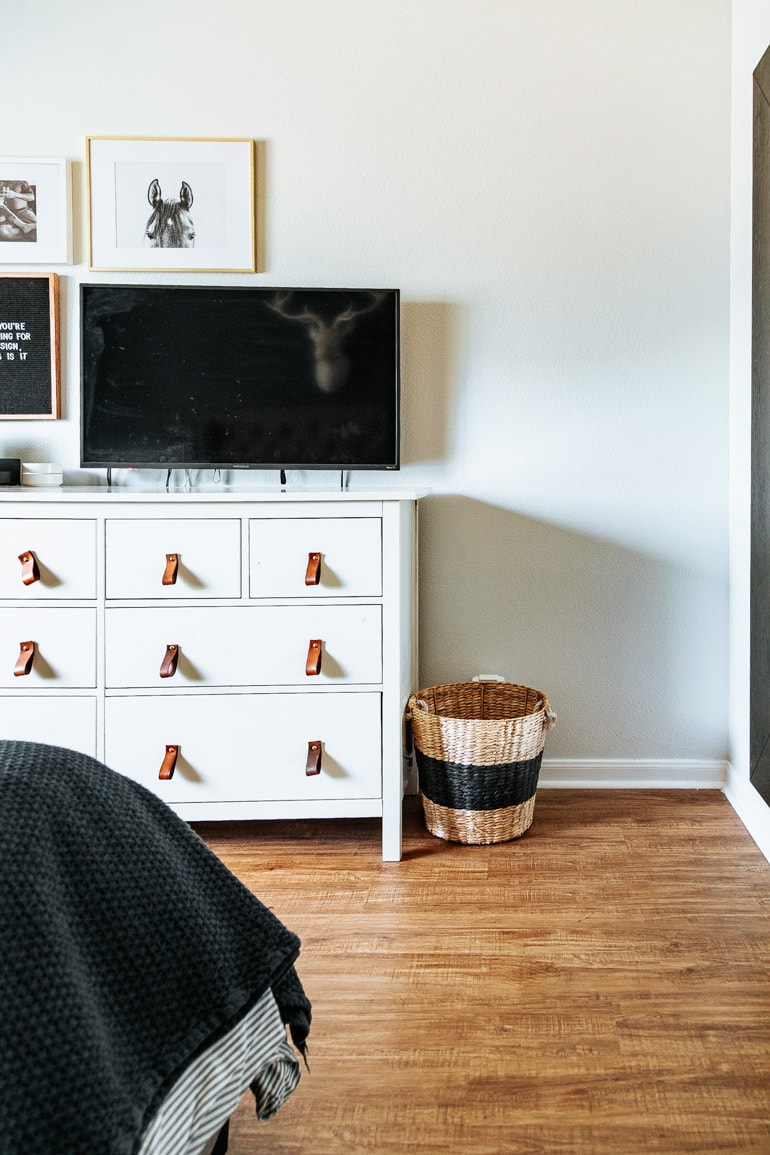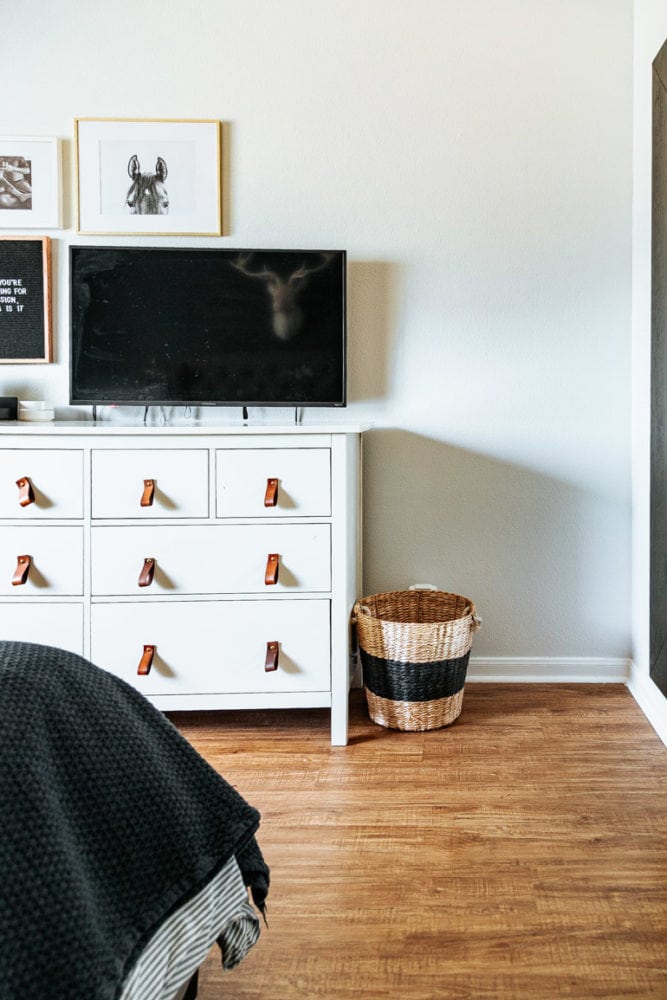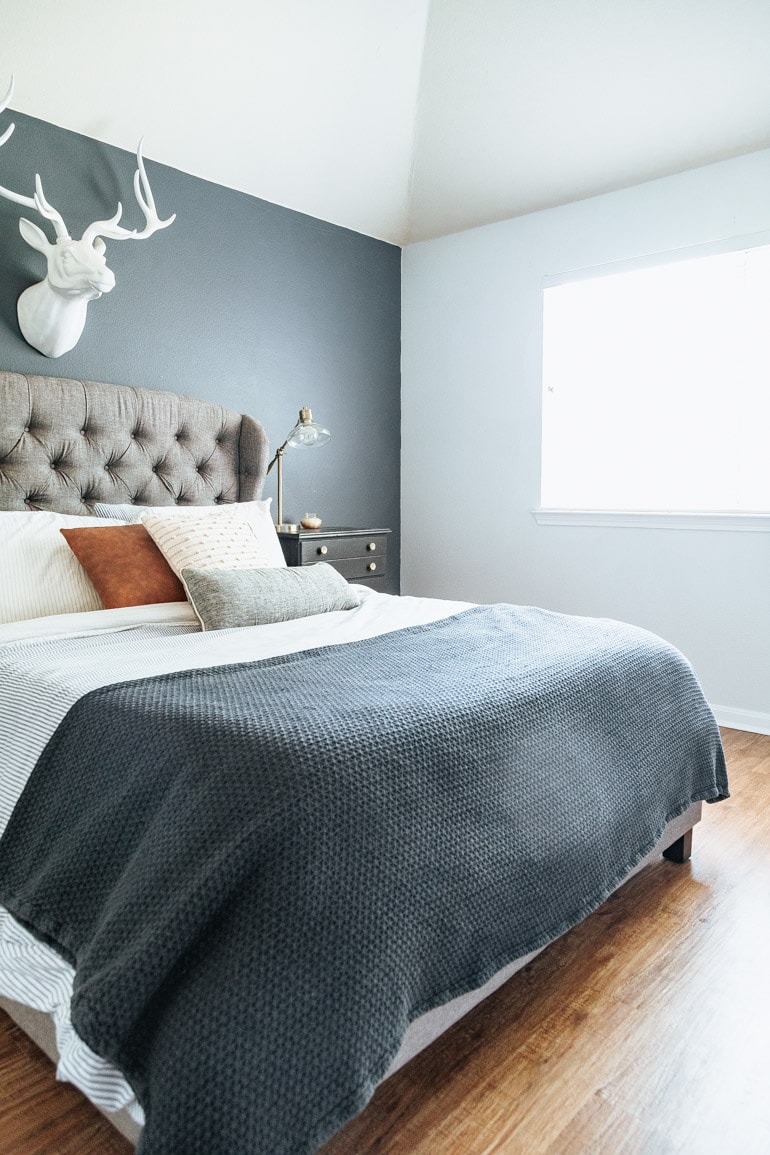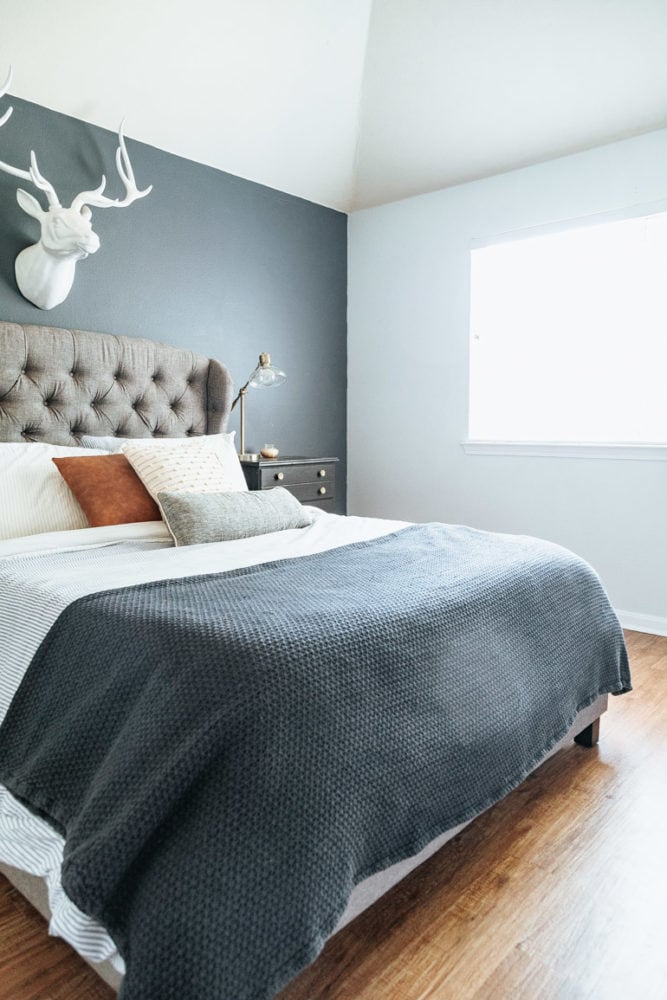 I think the fresh coat of paint went a long way to helping our home feel maintained and clean, and nice neutral colors are always a good idea when you're selling!
And, I have to say – I'm actually really glad we painted (most of) our room white and are going to live with it for a few months because it actually helped me realize I don't want light walls in my bedroom! I had been itching for a change in our room and I thought white walls would do the trick, but I actually desperately miss the cozy feeling that the dark walls brought to the space. Now I know that in the new house, we can go dark without wondering if it's the right choice – we both love a dark and cozy master bedroom and I think it'll probably be one of the first things we do in the new house!
If you have a space to paint and you've been putting it off (because we all know painting can be one of the most obnoxious tasks to take care of), I highly recommend you look into Wagner's Smart Roller! I'll still reach for my Sidekick most of the time (because it's even faster and easier), but this is such a good solution if you don't want to invest in a power roller or if you just want to get your feet wet before diving in!
I'm curious your take on bedroom colors now – do you like things light and airy, or are you a dark and cozy person like me?!