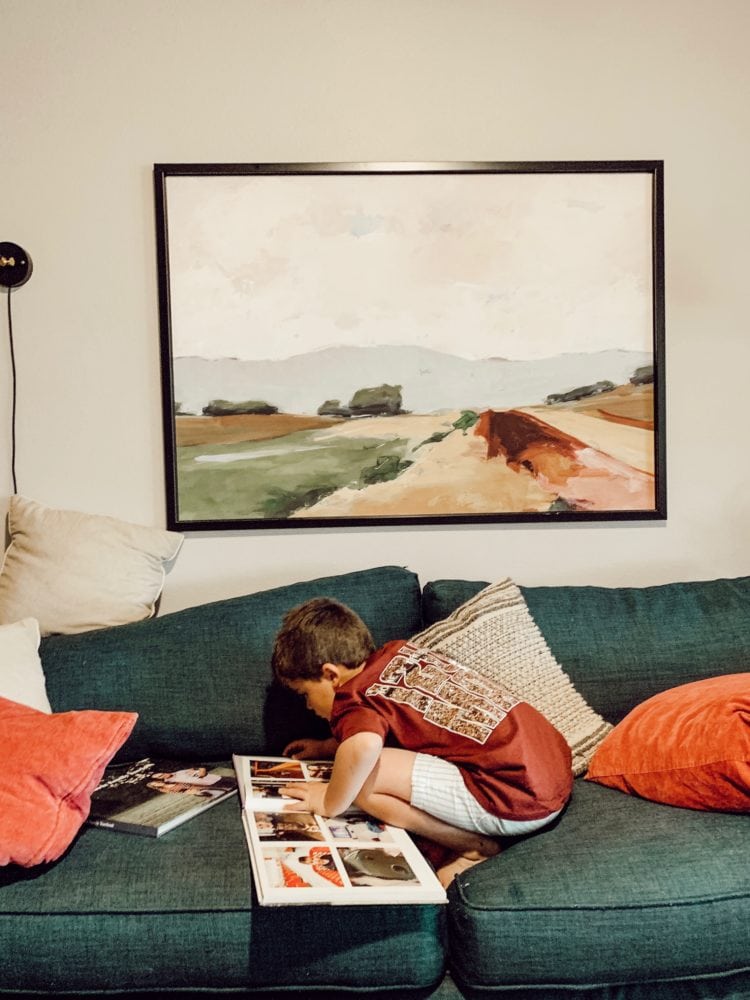 This post contains affiliate links. Click here to read my full disclosure policy.
Earlier this week, I shared a peek at our DIY baby photo books that we've done for both boys, and there were tons of questions pouring in about where we get them done and how it all works!
We've always created our photo books through Blurb, and I highly recommend them. I've used them exclusively for close to a decade now, and I love the quality and how easy the books are to create. They have a software you can download to your computer and you can use their pre-made templates, or create your own to fully customize it.
In terms of how I find the time – I just do it in tiny increments! It only took me about 10 minutes each week to sit down and upload Grant's weekly photo (or my pregnancy photo), and toss in a few photos from my camera. You can even set a reminder on your phone to go off every week so you don't forget. It definitely takes some effort and dedication, but the finished result is well worth it.
We also use Blurb for our yearly photo albums – I normally just sit down and design the whole book at once at the beginning of each year, but this year I'm trying to do it one month at a time, and it's way easier!
They regularly run 40% off sales, so I'd recommend signing up for their email list before you order – I never get my books at full price.
Let me know if you have any other questions about them – we really cherish our photo books and they're so, so worth the time it takes to put them together!
ICYMI: On the Blog this week
Elsewhere on the internet…
We might not have fall weather here in Texas yet, but that doesn't stop me from dreaming about the days when we will! I've been adding tons of cozy fall clothes to my wish list lately – here are a few favorite things I'm eyeing.

Have a happy weekend, friends!