The Cutest Halloween Graphic Tees
If you follow me on Instagram, you'll know I've been ready for spooky season for weeks. Like..weeks. I started obsessing over Halloween in early August. So, it should come as no surprise to you that I've been collecting and trying on the best Halloween graphic tees to get you all ready for the season.
I do the hard work and research so you don't have to. You're welcome.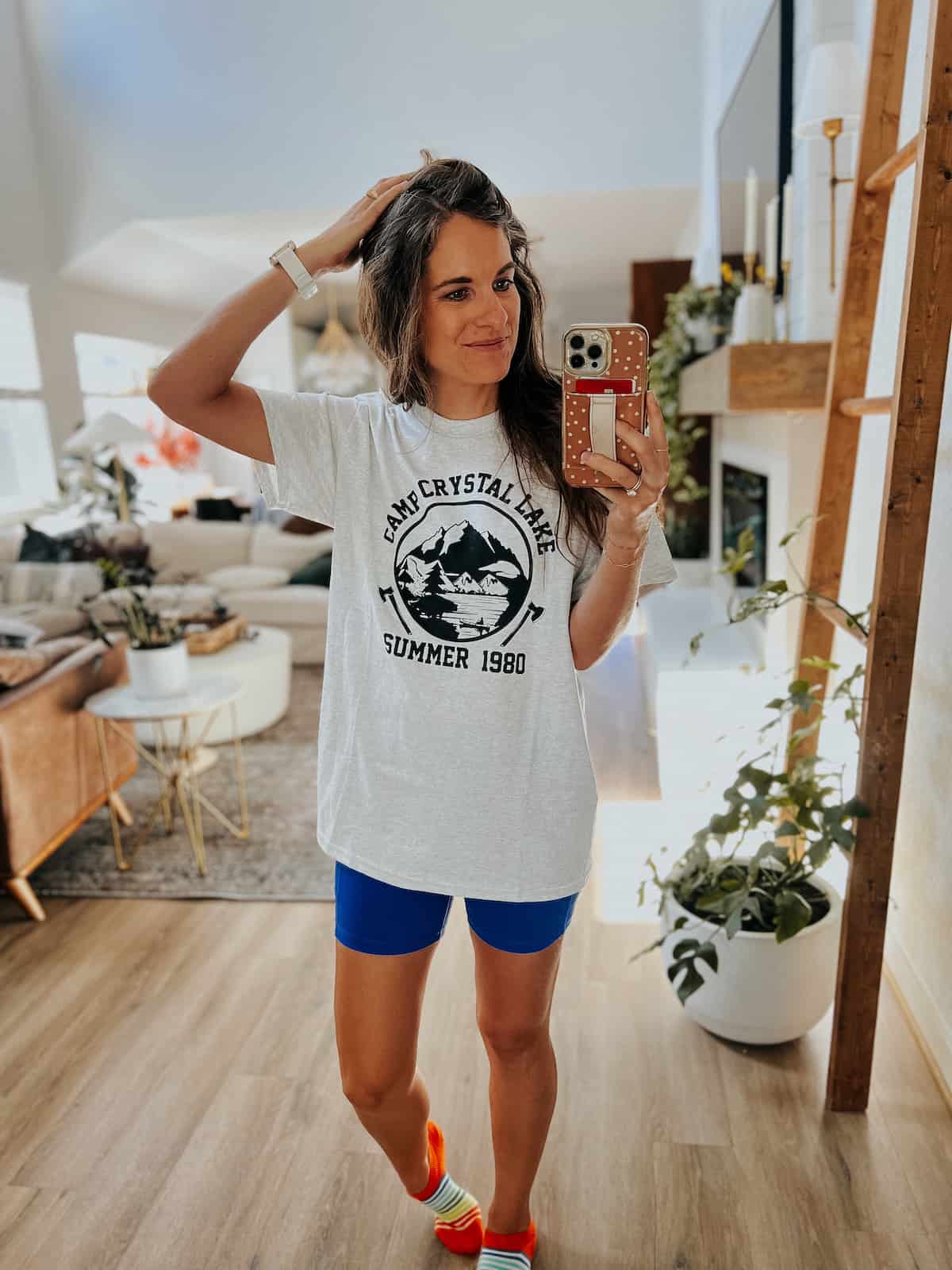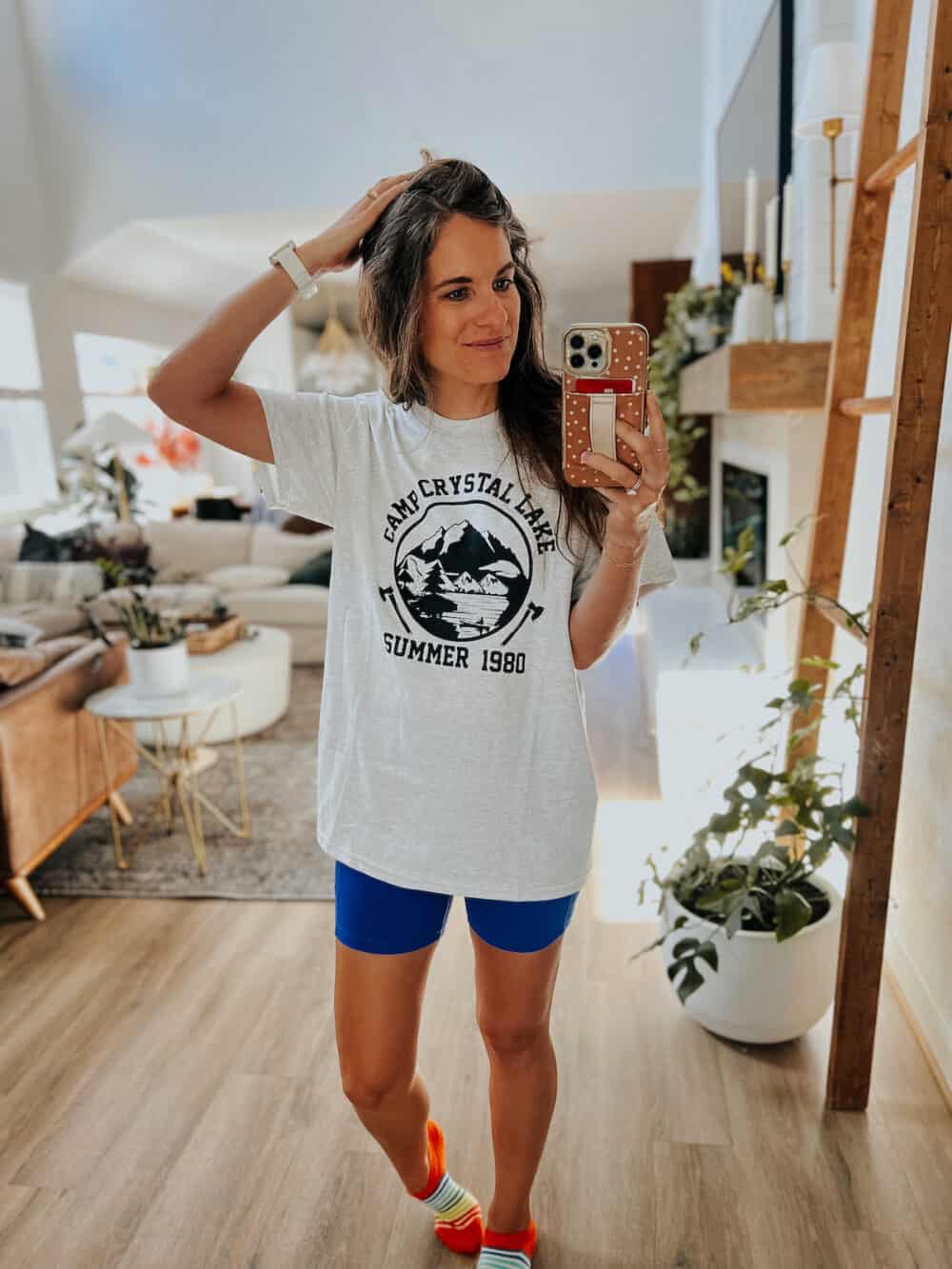 I used to not be a huge Halloween person. I've always loved fall but Halloween never felt like anything special until recently. In the last few years, I've really leaned into my kids love for Halloween and I've quickly found that I love it. Like, anticipate it with a similar level I do the Christmas season. It's just so fun and whimsical and spooky and wonderful.
So, it's only natural that I'd combine my love for Halloween with one of the other big loves of my life: graphic tees. I ordered a bunch of my favorites to try on for you. I didn't keep them all – only my very favorites. But, I wanted to check out the quality and fit for you, and today I'm rounding up the best of the best.
So, if you want to be a little nerdy like me and just leeeeeean right on in to the Halloween excitement, come sit with me. Let's do it.
My Favorite Halloween Graphic Tees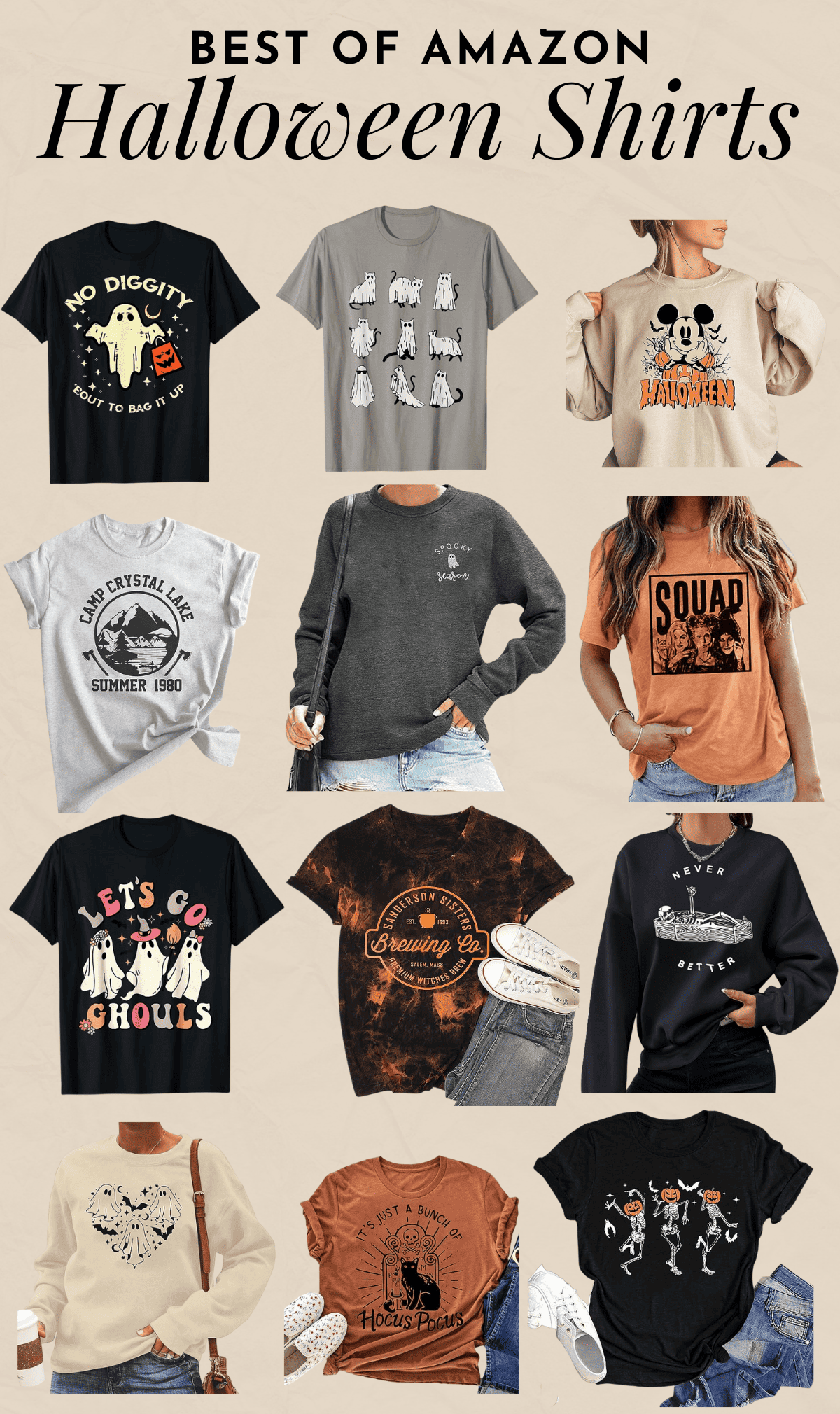 I ordered and tried on 7 of these tees and sweatshirts, and I really wanted to keep aaaaall of them. In the end, I kept three new ones. And I already have the Squad shirt. So, I think it's safe to say I've got a solid Halloween wardrobe now.
But, you know, I could always use more. That Mickey sweatshirt is definitely calling my name.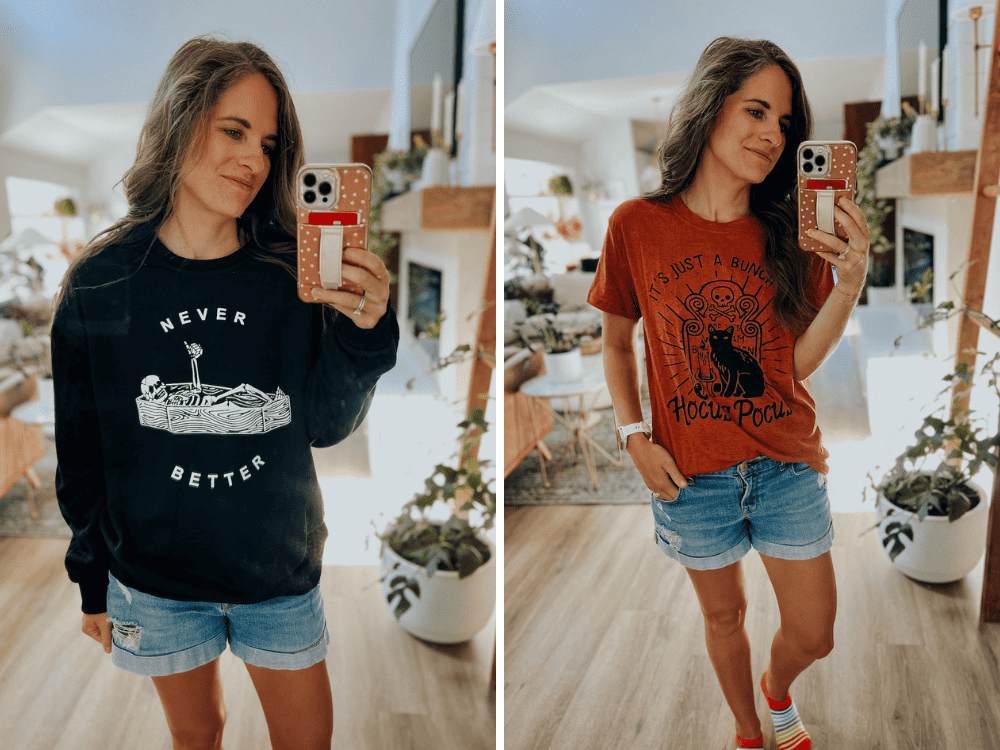 So, what did I keep? The Never Better sweatshirt, the Camp Crystal Lake tee (!!!), and the Hocus Pocus tee.
I really (really!) wanted to keep the Spooky Season sweatshirt too (it's embroidered!), but I knew I wouldn't get much chance to wear it. It doesn't get reliably cool here until after Halloween, so there will probably be years it's never cool enough to wear it during spooky season. The skeleton sweatshirt, however? I'll wear that all year long!
I can't even begin to tell you how excited I am that September is finally here and no one will side-eye me when I talk Halloween. Consider this post a peek at my official uniform for the next few weeks, 'cause I can pretty much guarantee you it's all you'll see me in for a while!
Do you have a Halloween wardrobe, too? Or, are you ready to start one?!
related posts
You May Also Love…