What Brought Me Joy in August
Every year when this time rolls around, I get (more than) a little giddy. Friends, we've reached the "ber" months! The best months of the year are about to start! I'm beside myself with excitement and counting down the minutes until September 1st. We leave for our big Disney World trip in a week (!!!). September has my birthday, a bunch of other special-to-me birthdays, the start of college football season, and sloooowly cooling weather. It's the best, and you'll have to excuse me if I get a little overly dramatic about my love for this time of year!
But, it's not September yet. First up, we've gotta chat August. This month was incredibly hectic and full of both joy and lots of bittersweet moments. Summer wrapped up and the boys started school. I officially have two elementary school kiddos and I'm still not quite sure how to emotionally process that. We had lots of hot weather and mostly hid inside as much as we could this month, but we managed to have a little fun too. Let's review it!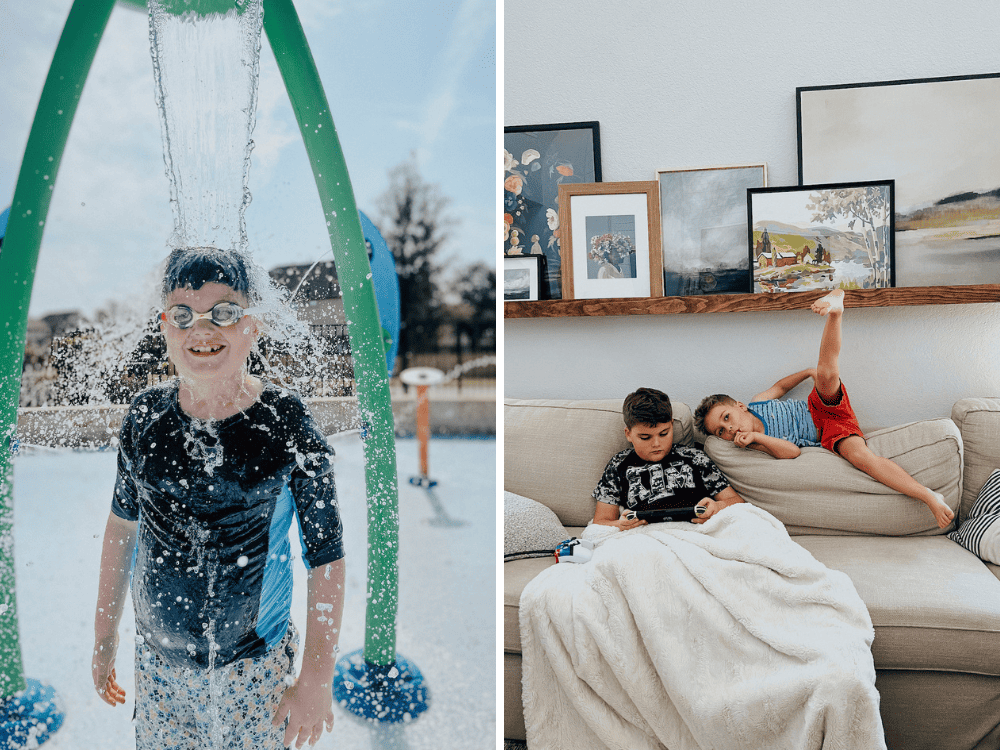 Moments + Memories
Jackson's "Yes Day" was a ton of fun! We went to see Haunted Mansion, the boys got pedicures, and we just soaked up all the fun time focusing on the things Jackson loves. These yes days have become probably my most cherished summer tradition. I always look forward to seeing what each boy will request, and it feels so great to get to spend an entire day showering them with love and yeses!
Corey and I started building LEGO sets together for our game room shelving, and it's been so fun. I find that sitting down to work on a set is so meditative and calming, and when I'm feeling anxious it always calms me down a bit. We're almost done with our Hocus Pocus set (just need to add our light kit), and I can't waiiiiiit to get it on display!
I spent lots of time this month working on stuff for PTA for the boys school. I talk about this here on occasion, but I can't overstate how grateful I am to be able to help out with that sort of stuff. I love being involved on campus and being able to know my kids teachers, the staff, and the admin. Plus, there's nothing quite like getting a midday hug from my boys when I'm up there working!
I took my best friend to see Barbie, and let me tell you, that movie in general was such a highlight of my summer. I can't properly find the words to really express what that movie means to me, but I get emotional every time I think about it. I just felt so seen by that movie in a way that no other movie has done for me, and I could watch it again and again. It doesn't hurt that it's also absolutely hilarious!
A huge highlight of our month was Grant starting KINDERGARTEN! There's been lots of adjusting to the new schedule (poor buddy is exhausted), but he loves it and we love the extra time we now have to work!
And of course, Grant's birthday! We celebrated him this past weekend and had the best time. I just can't believe my Tiny Destroyer is five already. Where did the time go?!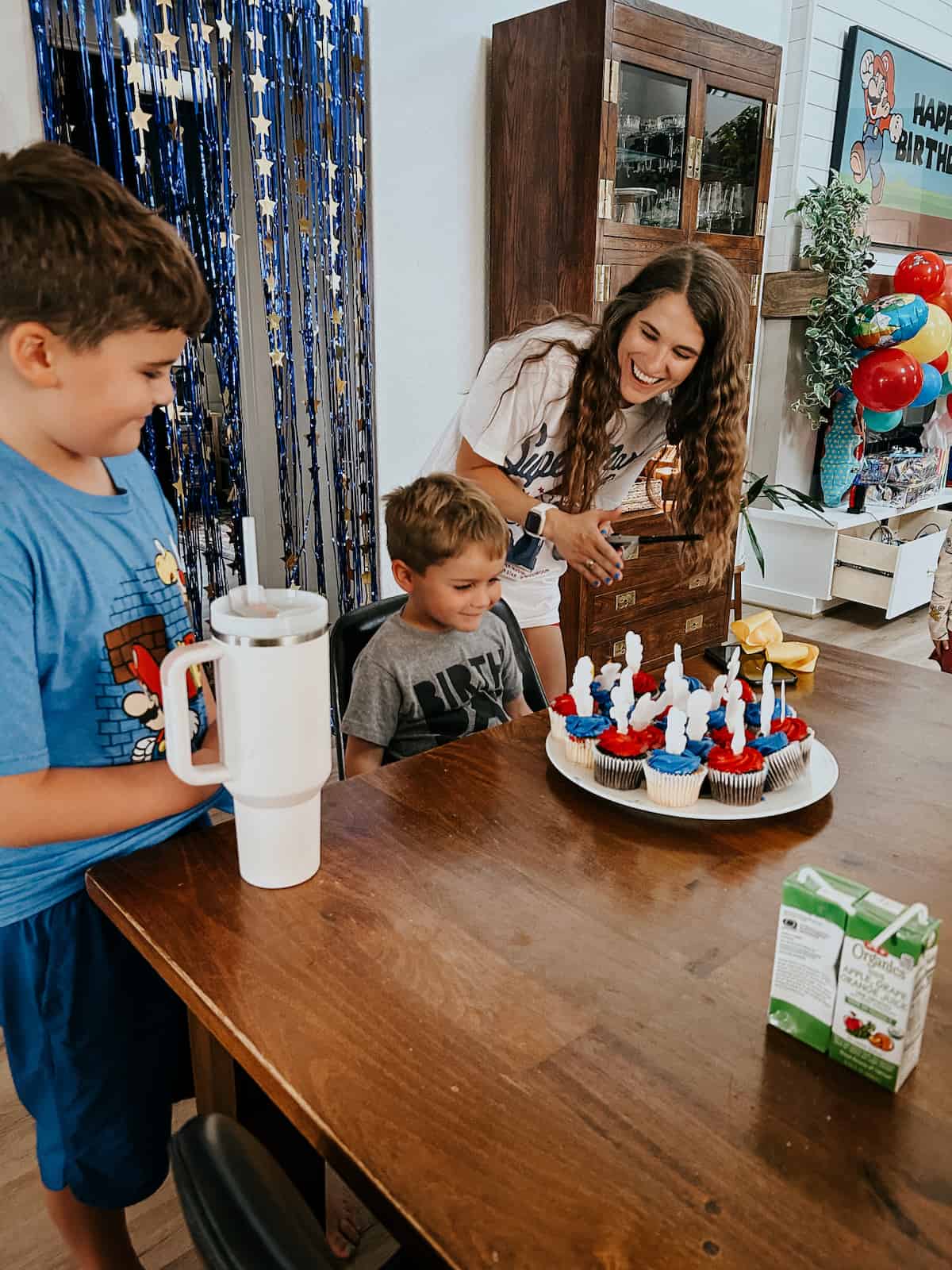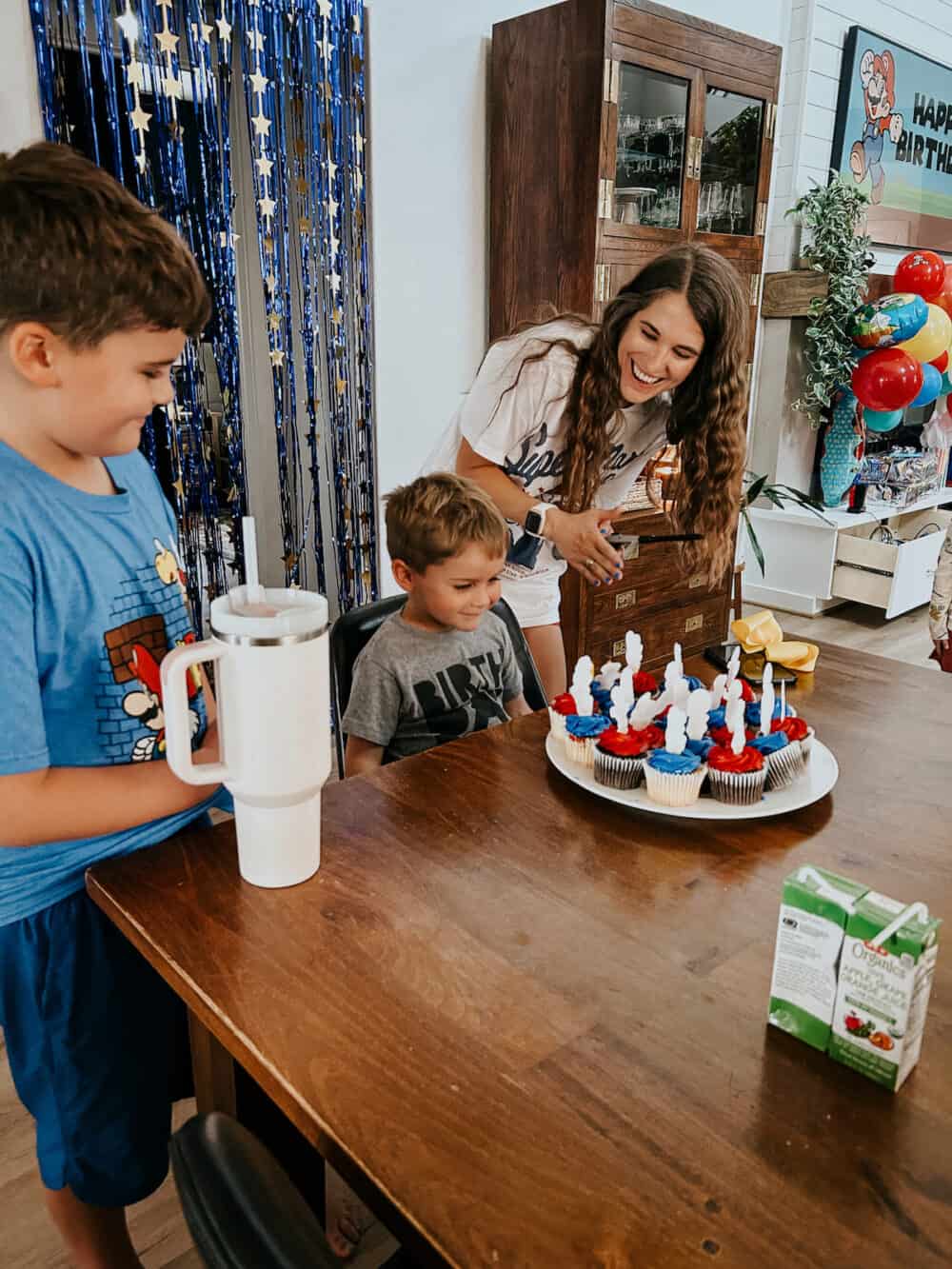 Books + Media
Here's a rundown of what I read this month:
In terms of television and movies, this month I started watching Suits (I'm only on season one and so far I don't get the hype – do I keep going?!). Corey and I finally finished both Black Mirror and Jury Duty and we had a movie night to watch both Air and Cocaine Bear (both are SO GOOD). I didn't watch a ton of television this month, though. Mostly, I turned on Disney World YouTube videos in the background while I worked, because that's all I can think about anymore.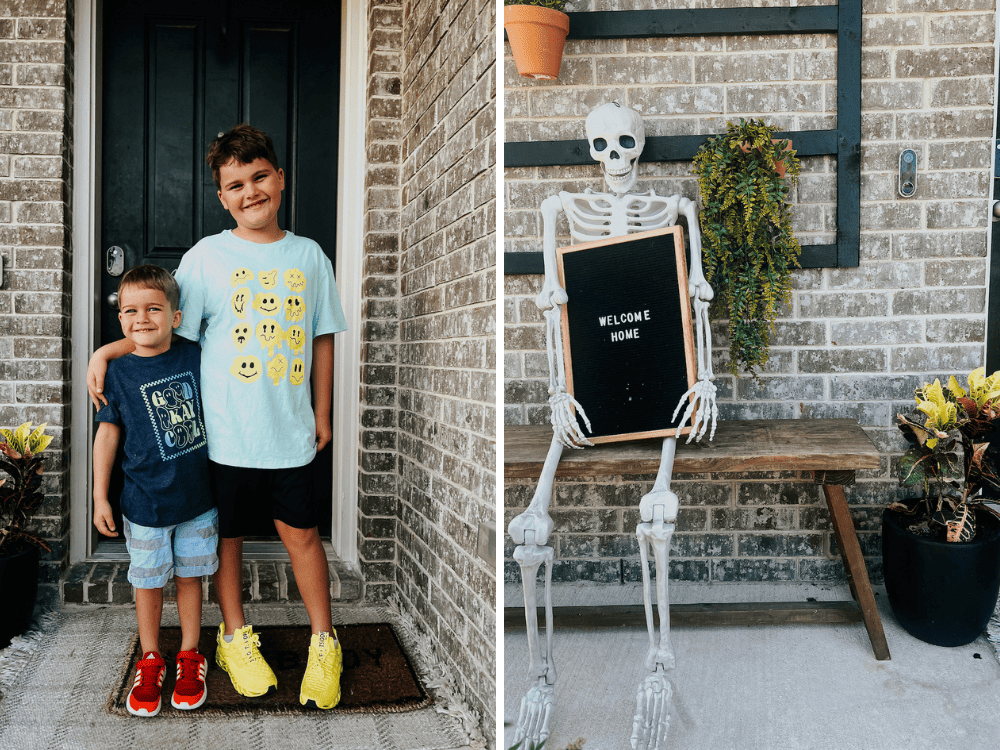 Games
We didn't play a ton of games this month – I feel like by the end of summer we were all so exhausted and ready for school to start that we didn't have it in us to do much of anything! But, we did play a few…
Products
And that's August! Time to head into the best months of the year – the BER months!
What Brought Me Joy In…