How to Paint Furniture (Easy Tips & Tricks)
Friends, I'm sure if you're anything like me, you have plenty of furniture in your house that functions just fine for your family but that you don't love the look of. We've all got those not-so-pretty furniture pieces that we dream of someday replacing, but we don't always have the budget. Because of this, I have a lot of people who ask me how to paint furniture so that you can give it a quick makeover without spending a ton of money.
Lucky for you, how to paint furniture just so happens to be the topic for this month's Back to Basics series! If you want to see old posts in this series, you can check them out here – but if you've ever wondered how to paint furniture to make it suit your home a little more, cozy up and get ready to learn exactly how it's done.
I've chatted about painting furniture many times before – it's clearly a favorite here in our house. I wanted to do a full DIY tutorial for this post, but we didn't really have anything laying around that I could paint (I need to do my kitchen table, but I'm planning to stain that and I'm not ready to commit to anything yet), so instead you can enjoy some photos of past painted furniture projects – we've painted quite a few things over the years, so I'll also link to the related post as I share photos!
How to Paint Furniture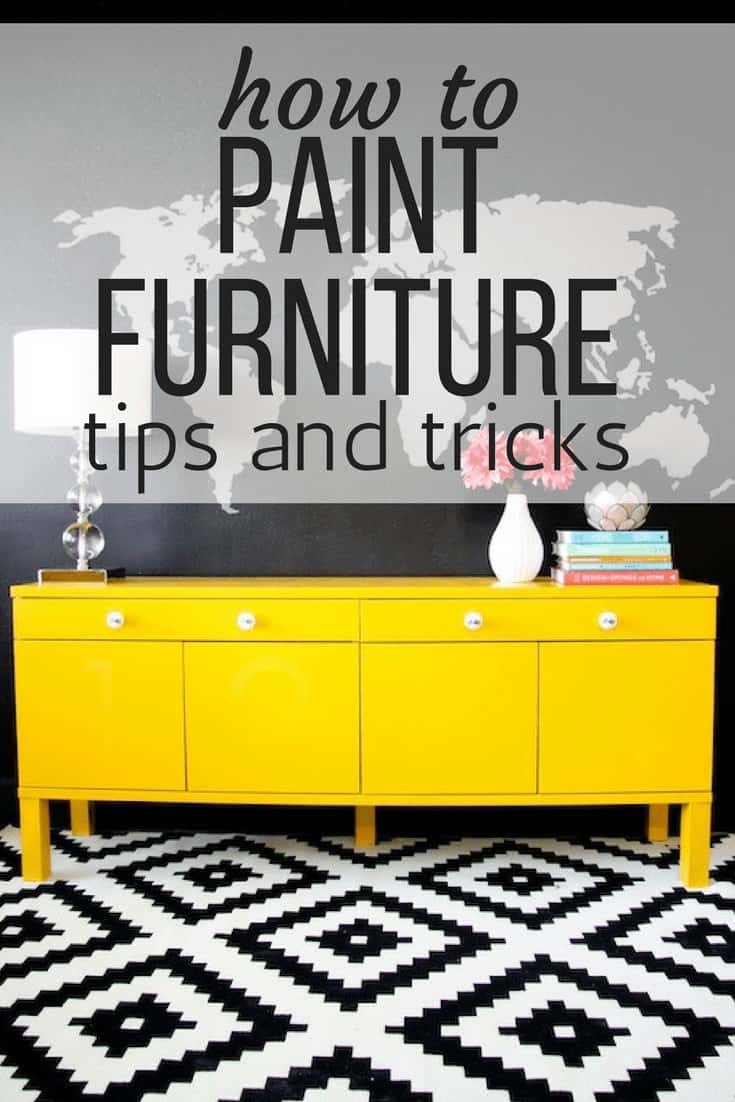 DIY Map Mural + Yellow Sideboard
This post contains affiliate links. Click here to read my full disclosure policy. 
STEP ONE: Prepare your piece. You're going to want to thoroughly clean and sand anything that you plan to paint before you get started. The level of prep work that's required will vary a bit depending on what the original finish is – if it's already painted, you'll have a little more sanding to do than if it's an unfinished piece. The thing to keep in mind here is that you don't have to remove every single speck of the original finish. It's perfectly fine to paint over old paint. However, you do want to make sure the surface is smooth and even. If the original paint is chipped or if you have to sand parts of it down to the original wood for whatever reason, you're going to need to thoroughly sand the whole thing so that you don't end up with an uneven surface. But, if the original paint is in good condition, it's fine to just sand the top coat down and paint over the existing finish. The bottom line is that when you start painting, you want the piece to be completely smooth and you don't want any super shiny finishes left on it (because they don't accept paint well). I like this sander for a small piece that doesn't need a ton of sanding, and this one for a larger, more challenging piece.
STEP TWO: Prime. I'll admit – sometimes I get lazy and skip this step, but it really isn't one that should be skipped (even if you're using self-priming paint!). Primer provides a base layer for your paint to stick to, makes the finished product more durable, and helps ensure your color will stay true. Even though I'm a huge fan of my paint sprayer, I typically use a roller or a brush when I'm priming – it's thicker than normal paint and can be difficult to use with a sprayer. I like to use this paintbrush and this primer. When I'm rolling, I tend to stick to these roller covers.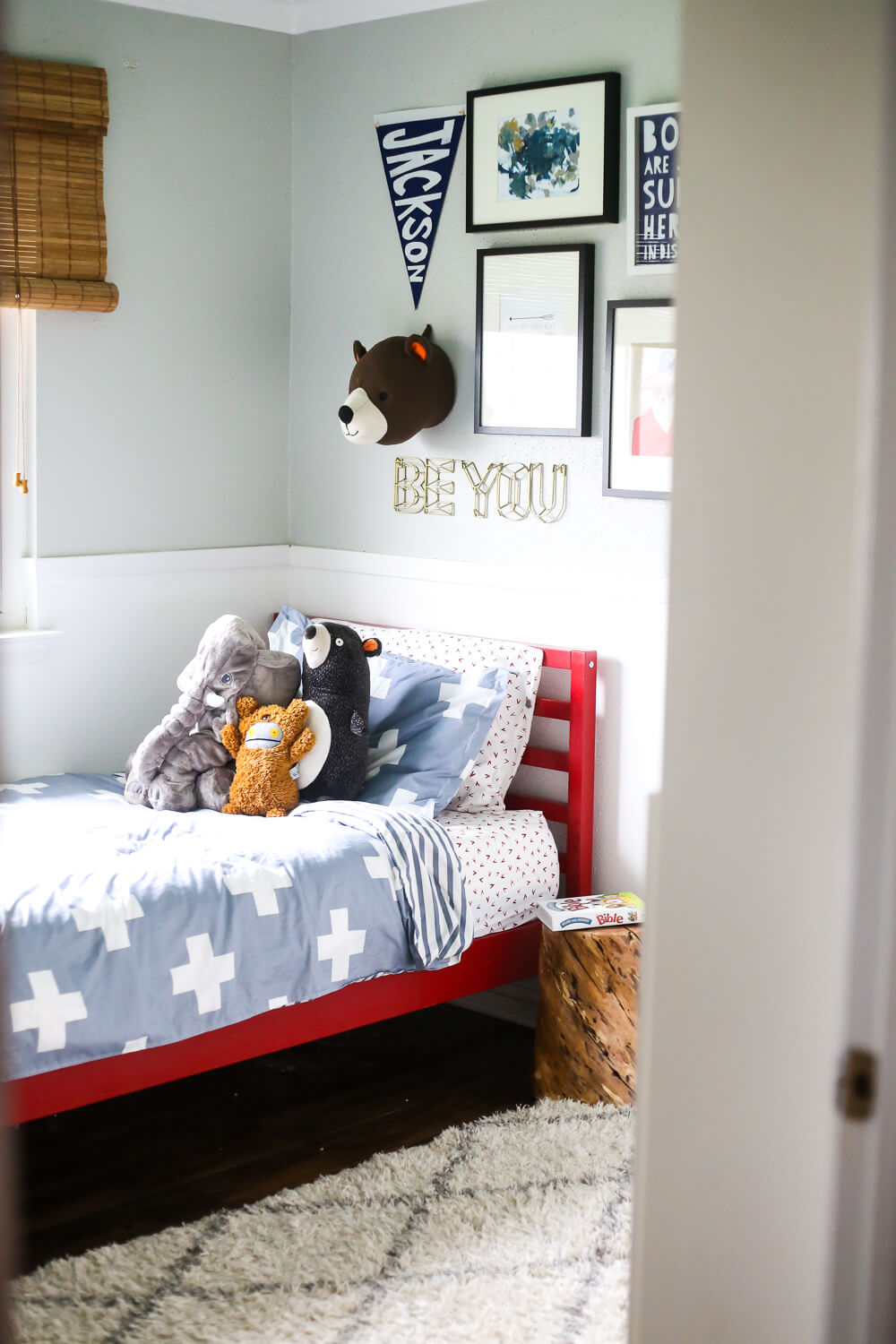 STEP THREE: PAINT. Now comes the fun part! It's time to paint. I basically always use a paint sprayer when I'm painting furniture – it gives you the smoothest finish, it's much faster than anything else, and it really is just the best way to give you a good end result. The exact directions will vary depending on the  paint sprayer you're using, but it's a much simpler process than you might expect. Just pour the paint into the appropriate container, pull the trigger, and get to it. A few quick paint sprayer tips: you're going to want to hold the sprayer closer to the piece than feels comfortable – no more than a foot away (I typically shoot for about 6-8 inches), move slowly and steadily, and try to move the sprayer all the way off the piece on either end as you move back and forth (if you switch directions while spraying the piece itself, you can end up with too much paint in on section). You can also check out this helpful post from my friends at Wagner with some tips on using a sprayer.  I generally recommend two coats of paint for most pieces, and if you want an ultra-smooth finish, you should lightly sand between each coat with a super fine-grit sandpaper. This is my go-to paint sprayer, but if you're just getting started and feel a bit nervous about using one, this is a great starter sprayer! 
STEP FOUR: FINISH. This is one of the most important steps of the entire process – it's what protects your furniture from dings and scratches, makes it easier to clean, and just generally makes everything a lot more durable. You'll want to follow the recommendations on the finish that you choose – you have a few different options depending on what you're going for. A polyurethane or polycrylic is generally universally safe for any project or piece of furniture and it's what I reach for most often. You could also use lacquer if you want a thicker, shinier finish (it's much smellier, so just keep that in mind!), or even something as simple as a finishing oil if you've stained the piece instead of painting it. No matter what you choose, be sure to read the directions on the can – most recommend a soft-bristled brush to apply the finish and most require 2-3 coats, with several hours of dry-time in-between. Oh, and one more note: be sure to allow your paint to dry fully before applying your finish. Most paints recommend around 4 hours of dry time, but I like to shoot for 12-24 hours whenever possible.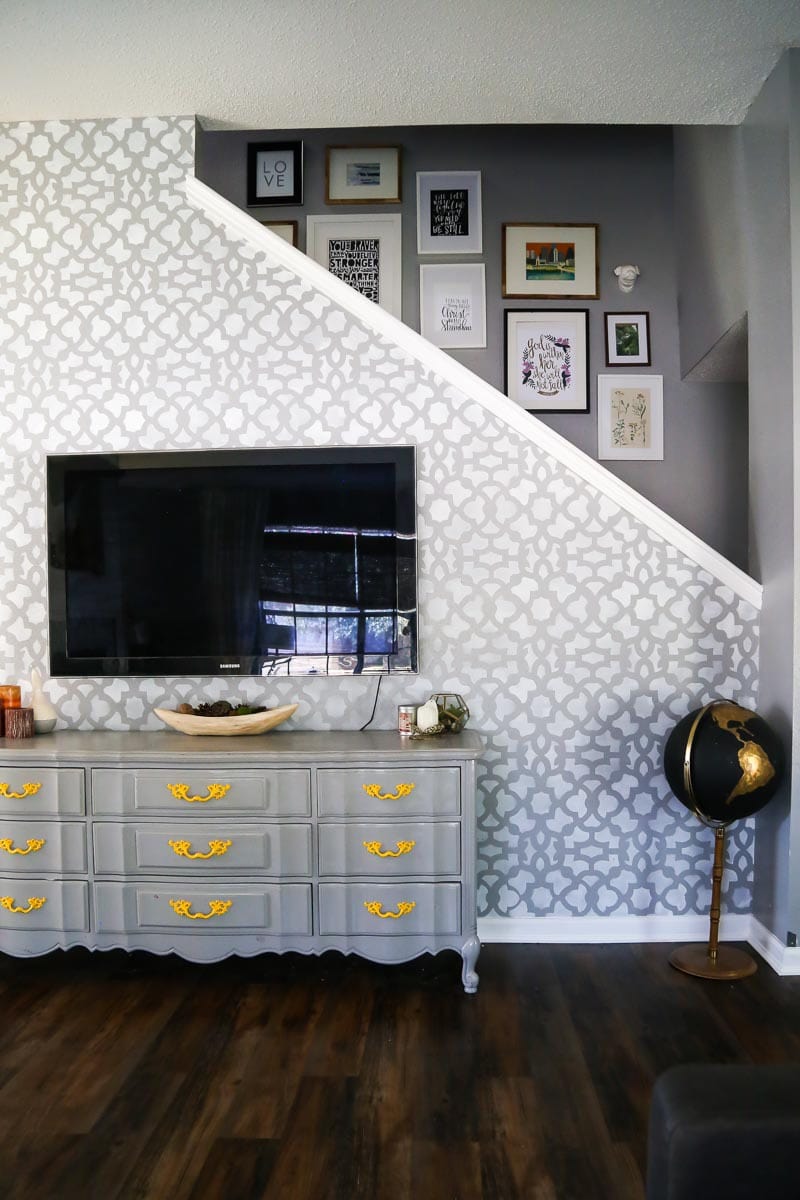 STEP FIVE: ALLOW TO DRY. If you want to be sure that your piece will stand the test of time, be sure to allow it to dry completely before you bring it back into your space. It's a little-known fact that most paint takes about 30 days to fully cure, which means it's not going to reach it's maximum hardness until about a month after you're done painting! Of course, that doesn't mean you need to wait a month before you can use your piece – but I would recommend waiting a solid 24 hours or so before bringing the piece back into the room, and we generally try to be cautious with the piece for the first week or so, to give the paint as much time as possible to harden.
And that, my friends, is how you paint a piece of furniture.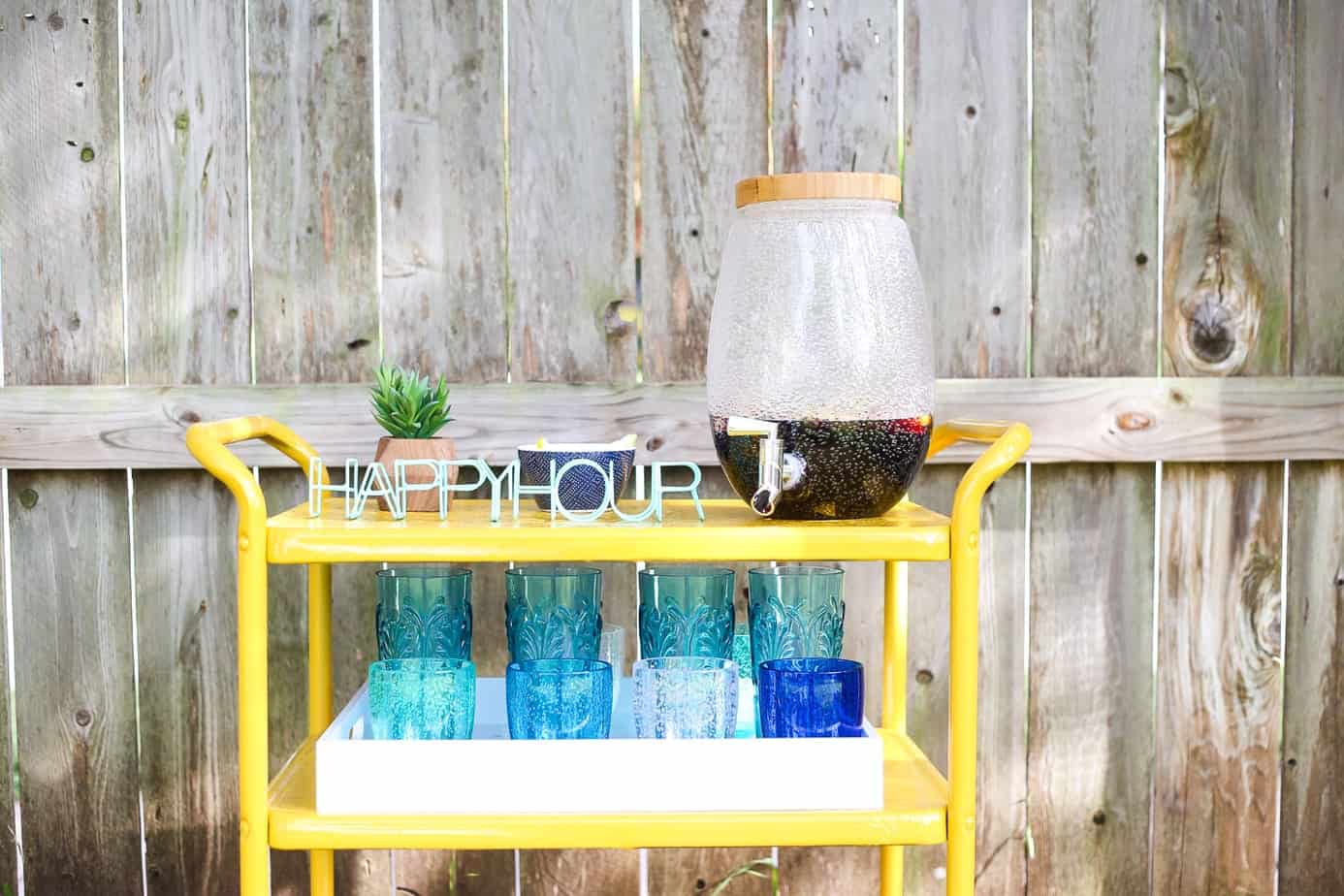 I know it can seem like an intimidating process if you've never done it before, but I promise you it's simple! My recommendation is to start with something cheap and easy to replace (maybe see if you can snag something cute from a garage sale or your local thrift store), so that you aren't heartbroken if things go awry. Once you've built up a bit of confidence in your furniture painting skills, you can move on to more complex or important pieces – and before you know it, you just might be eyeing every piece of furniture in your home and brainstorming what color you want to paint it!
Be sure to check out the other posts in this month's Back to Basics series! You can see them below!