I recently got around to painting my house exterior – having our house painted made such a huge difference in our curb appeal, and I wanted to share our exterior house painting tips with you! Behr graciously provided paint for this project, but all opinions are mine (and my painter's).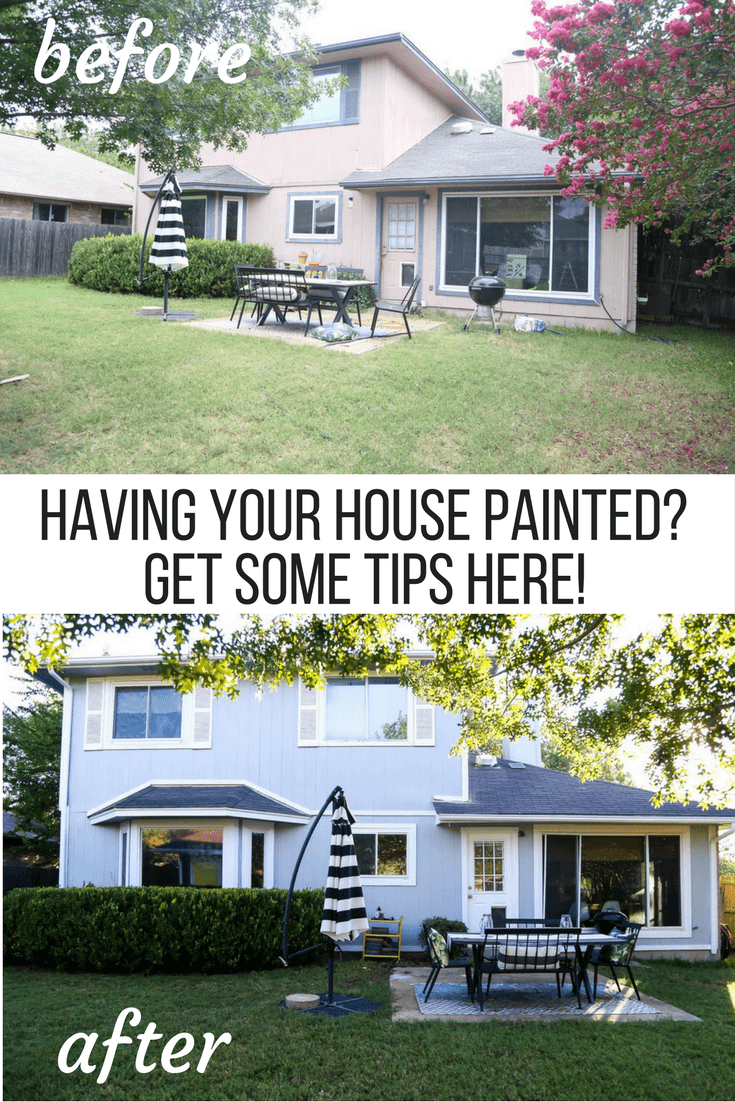 You guys, I don't even know if I can come up with a quippy intro for this post for you today. I'm too excited. I'm doing jazz hands all over the place. I can't stop staring at my house, and I'm kicking myself for not doing this sooner.
If you've been following along, you know that Corey and I are currently trying to sell our house and that we had a nice long list of things that needed to be done before we could list it. Probably the biggest thing on said list was painting the exterior of our house. It's something we've been putting off since the day we moved in, and our house was in desperate need of a new look.
Our House Exterior: Before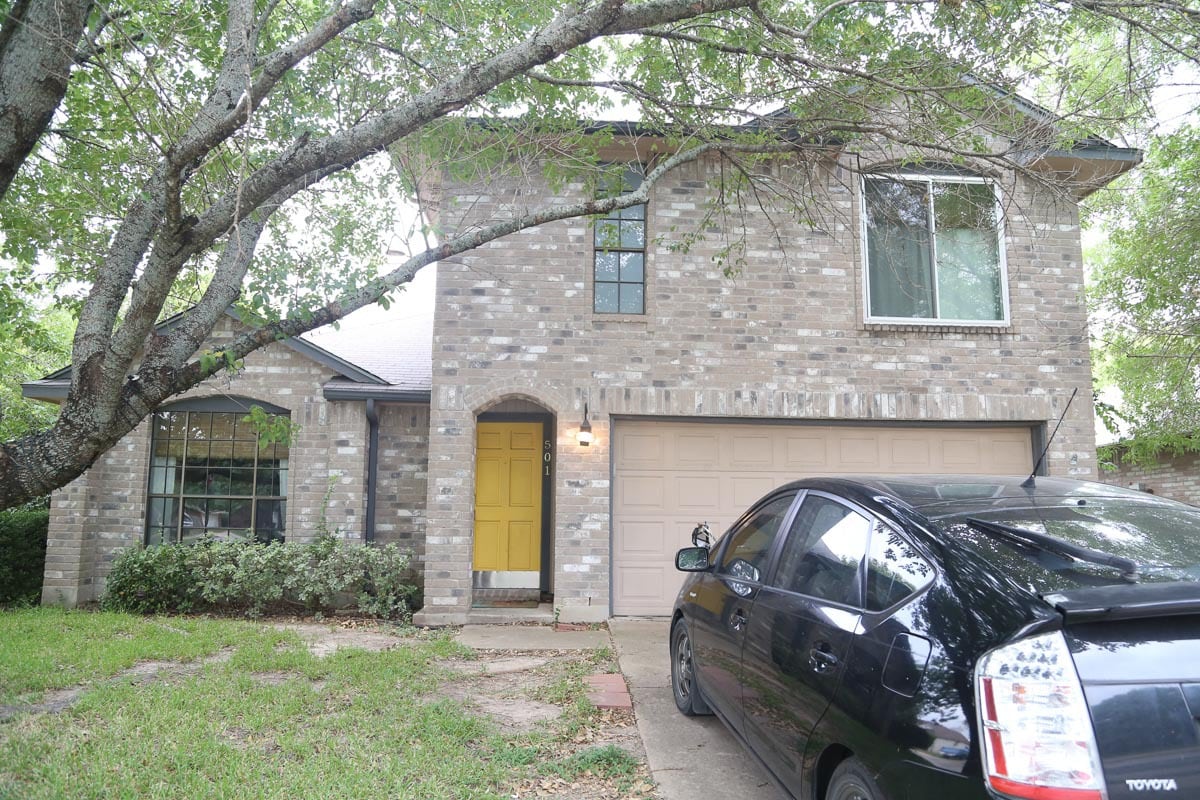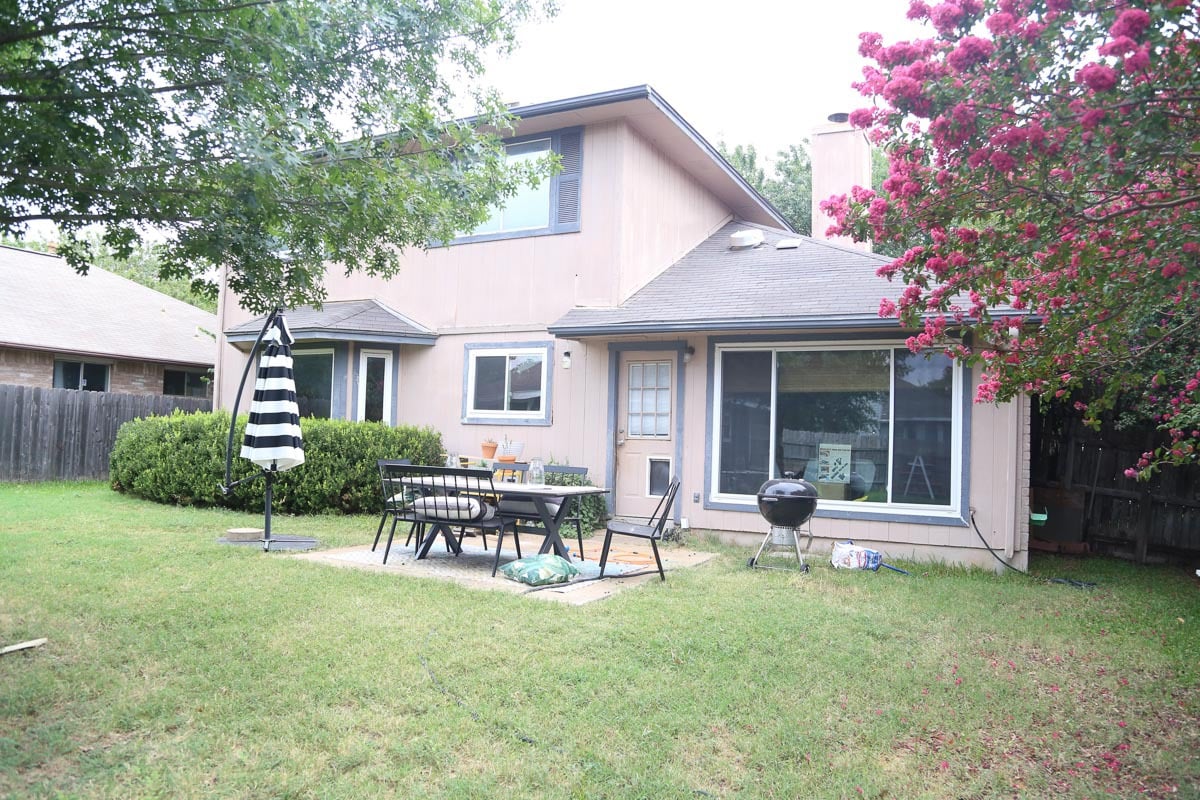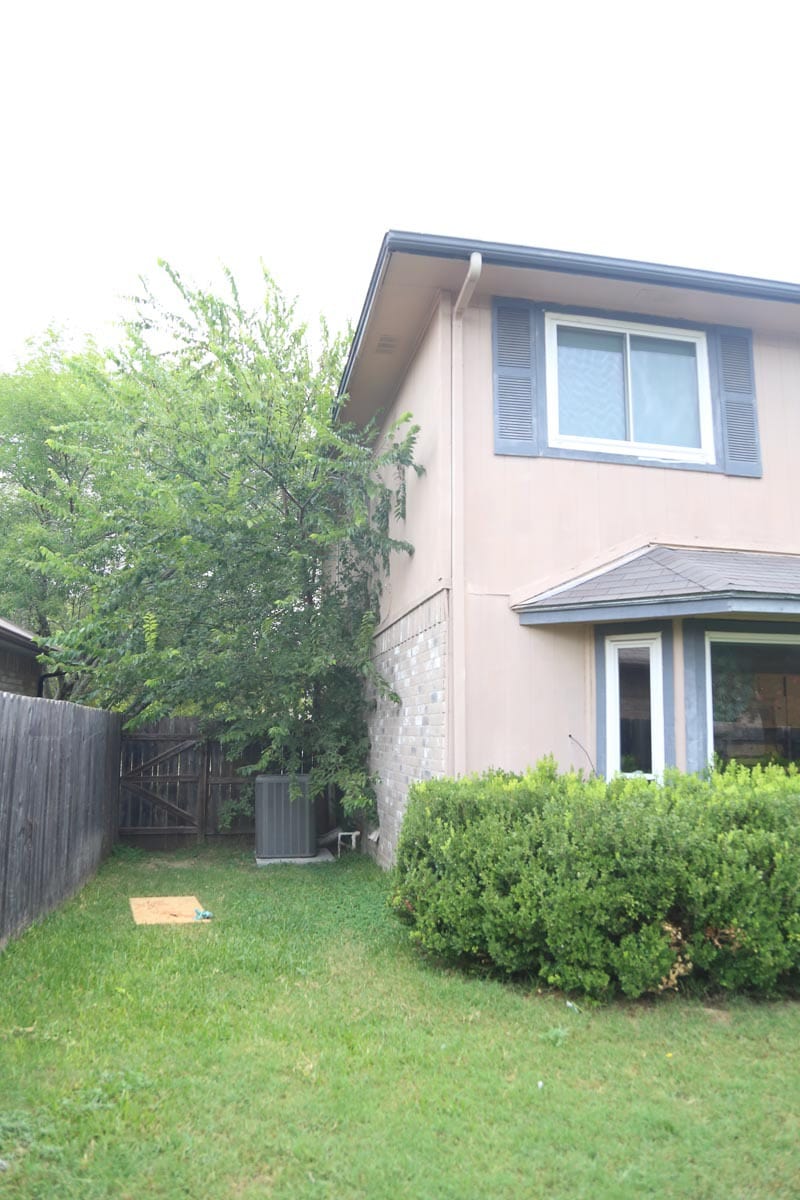 Yeah. That color was bad. We've hated it for as long as we've lived here, but we thought it'd be too expensive to have it painted so we never did. Of course, when it came time to sell the house we knew that we'd have to do something – there was a lot of trim that needed to be replaced, the color was looking even worse than it did when we bought the house 6 years ago, and our curb appeal was nonexistent.
So, we called a local painter, got a quote, and were shocked when it was about half of the (completely arbitrary) price we had in our heads. And now? Well, now our house is looking much better.
Our House Exterior: After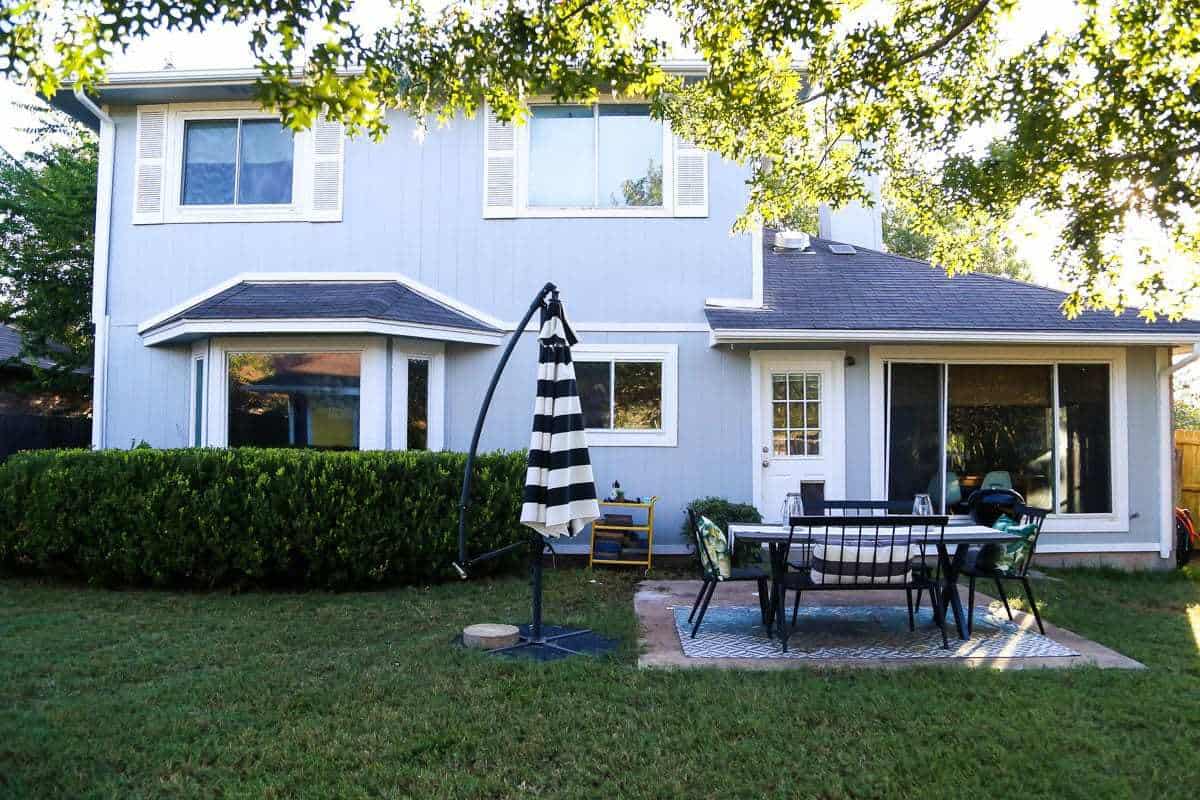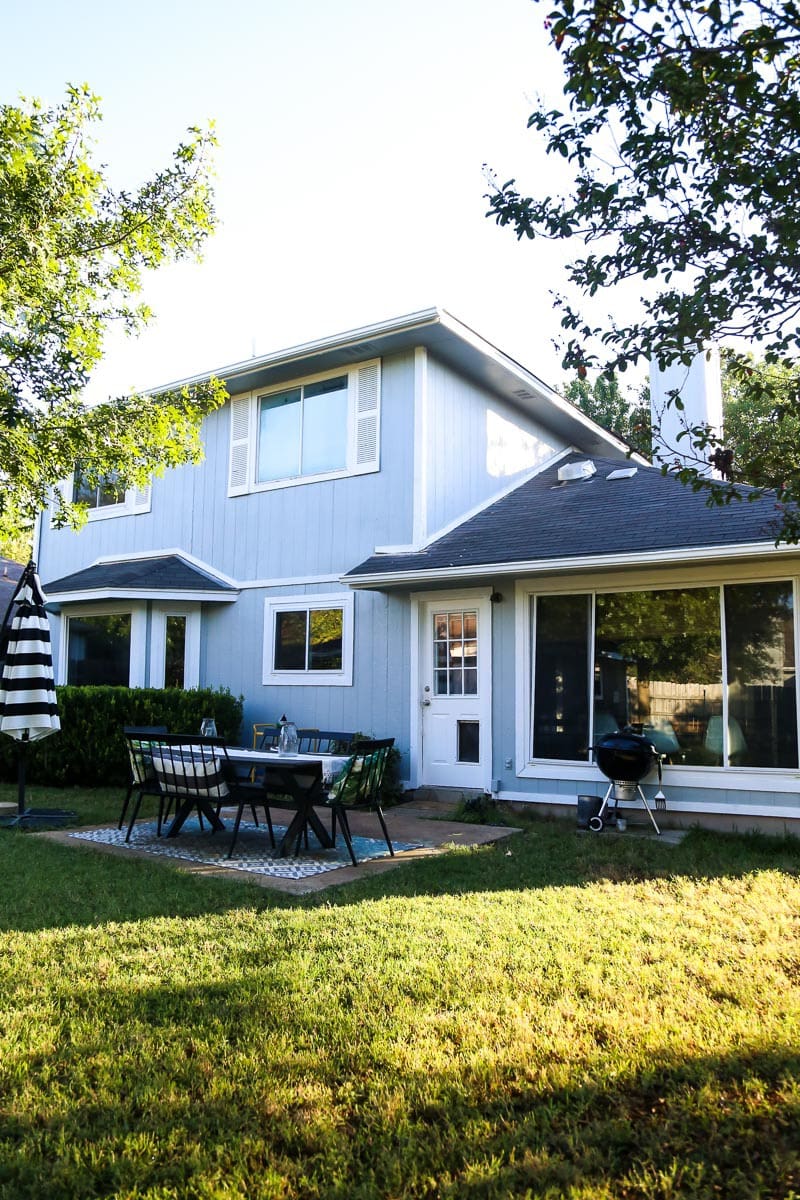 If you've been reading my blog for a while then you'll probably know that I have a love for Behr's Marquee line of paint that runs deep in my soul (We chose Behr's Quiet Time for the siding and Whisper White for the trim). It's the only paint I'll buy, and it consistently blows me away with how good it covers and how high quality it is. So, it should come as no surprise to you that our painter was more than a little impressed with this paint. When we were ordering paint, he asked us to get 10 gallons of the main house color, knowing that our siding was very old and would likely absorb quite a bit of paint. On the last day of painting, he said that he ended up only using about 6 gallons for our entire (two-story)  house – he couldn't believe how well the paint covered and said that it really only took one coat in most places.
Y'all, this is why you spring for the more expensive paint. Sure you have to a pay a little more per gallon, but you're using less paint overall (four gallons less than expected, in some cases!) and saving yourself lots of time and extra coats. It is worth it.
Bottom line? If you're painting the exterior of your house (or the interior, or anything, ever), use Behr's Marquee line. It's the best. Just trust me and do it.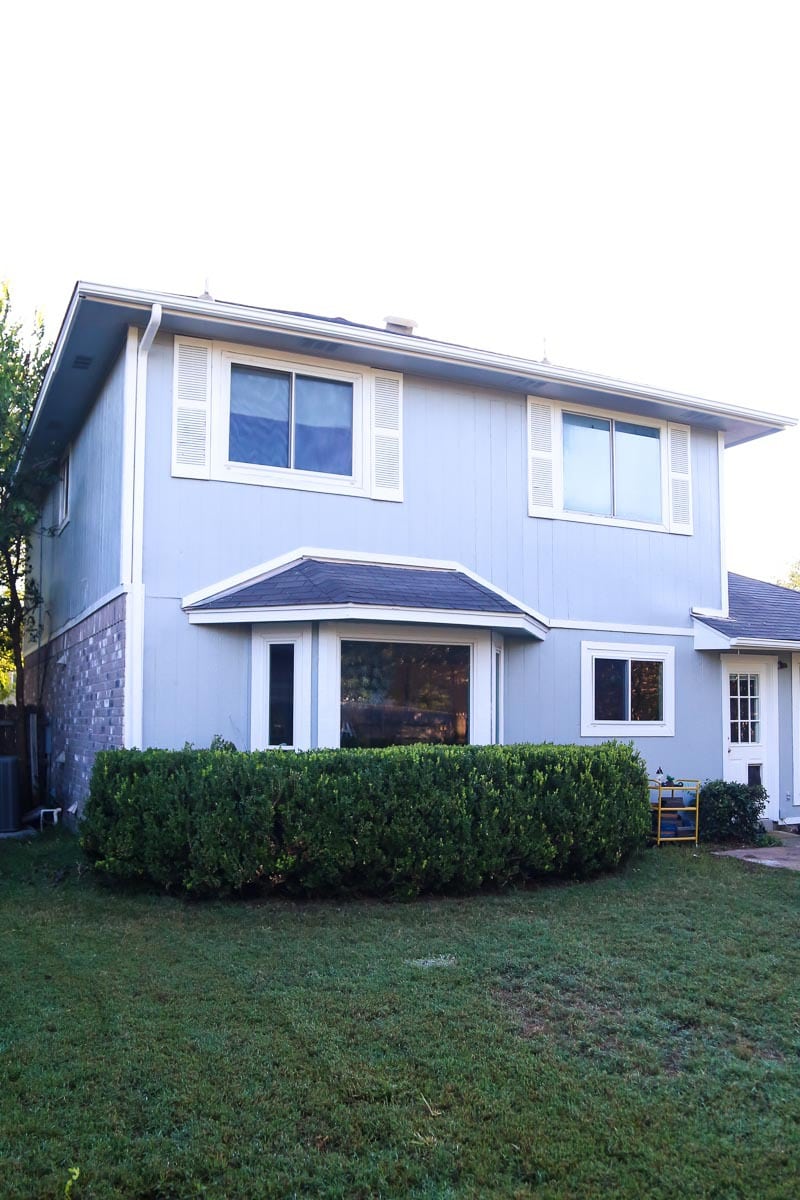 Painting Our House Exterior: Our Experience
The project took about four days from start to finish. I thought it was interesting to see how it all broke down (I had never had someone do a project like this before!), so here's a quick rundown of what the schedule looked like:
Day 1: He removed all of the trim that needed to be replaced, power washed the entire house, and began to replace some of the trim.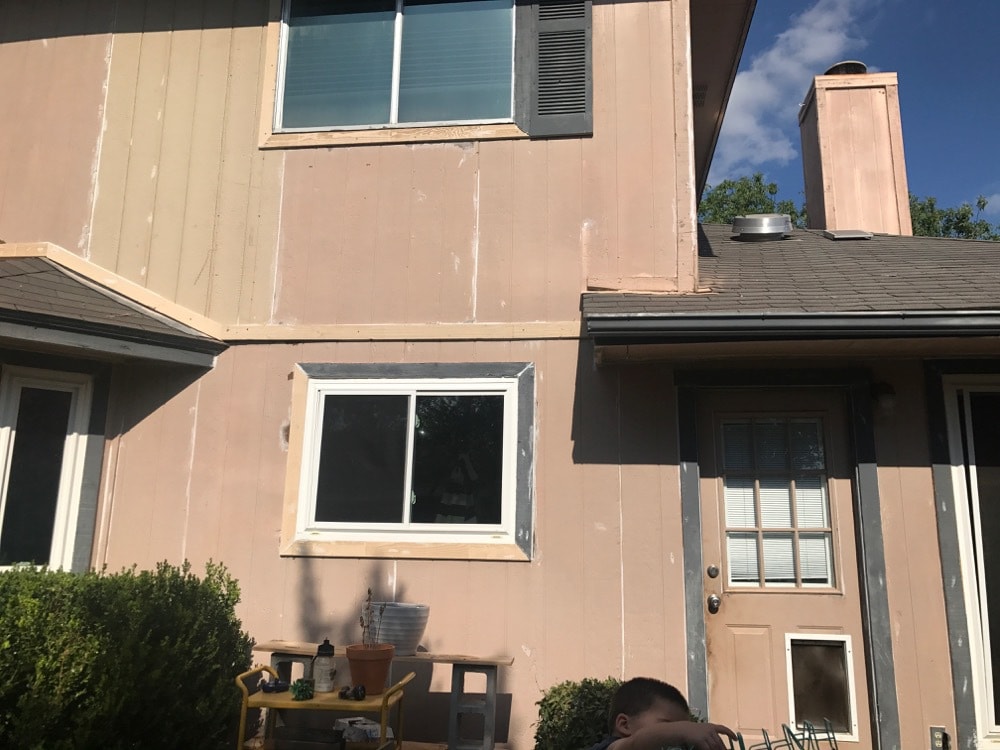 Day 2: He finished replacing all of the trim and caulked all of the seams and any places in the old trim and siding that needed fresh caulk.
Day 3: Painting began! Most of the siding got painted today, and the trim got started.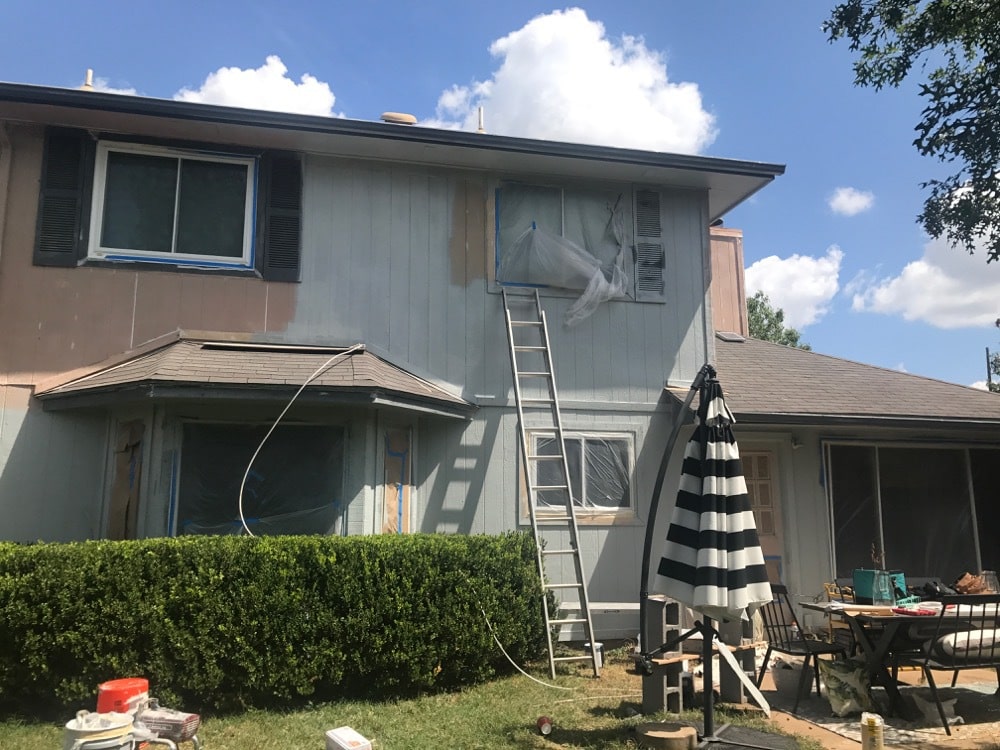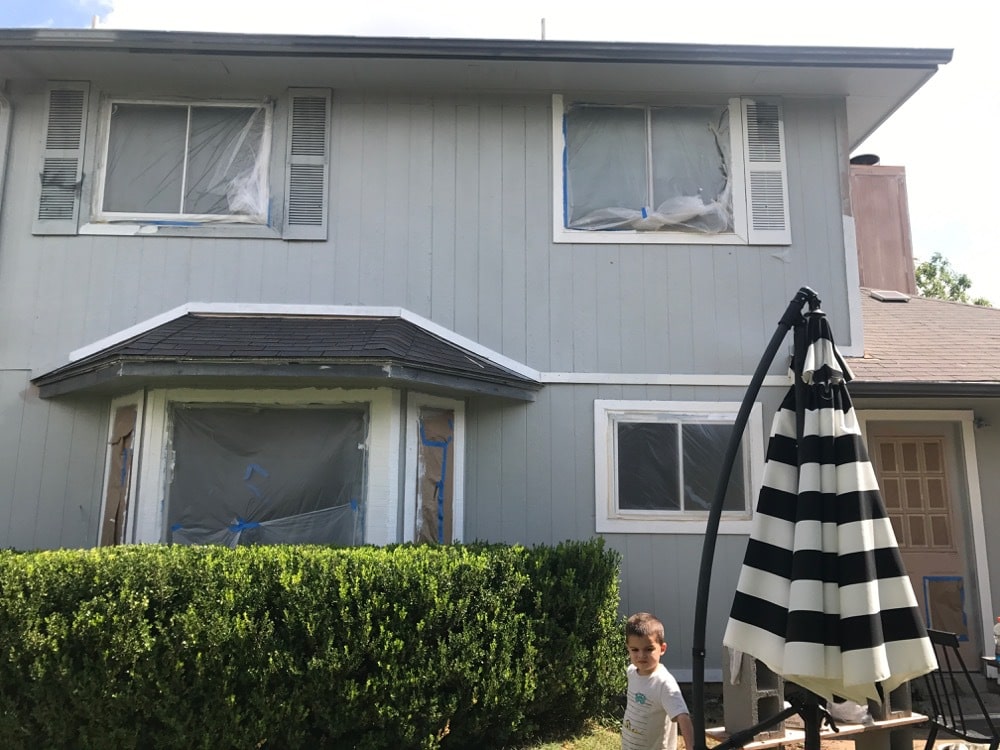 Day 4: Finished up all of the trim, and did touch ups, then cleaned up.
It was crazy to see how much work went into this project (I mean, I knew it was a lot, but holy cow!) and I am so glad we decided to hire it out rather than trying to do it ourselves. Some projects are just too big to DIY. This would have taken us weeks to accomplish on our own – and it wouldn't have looked nearly as good, either!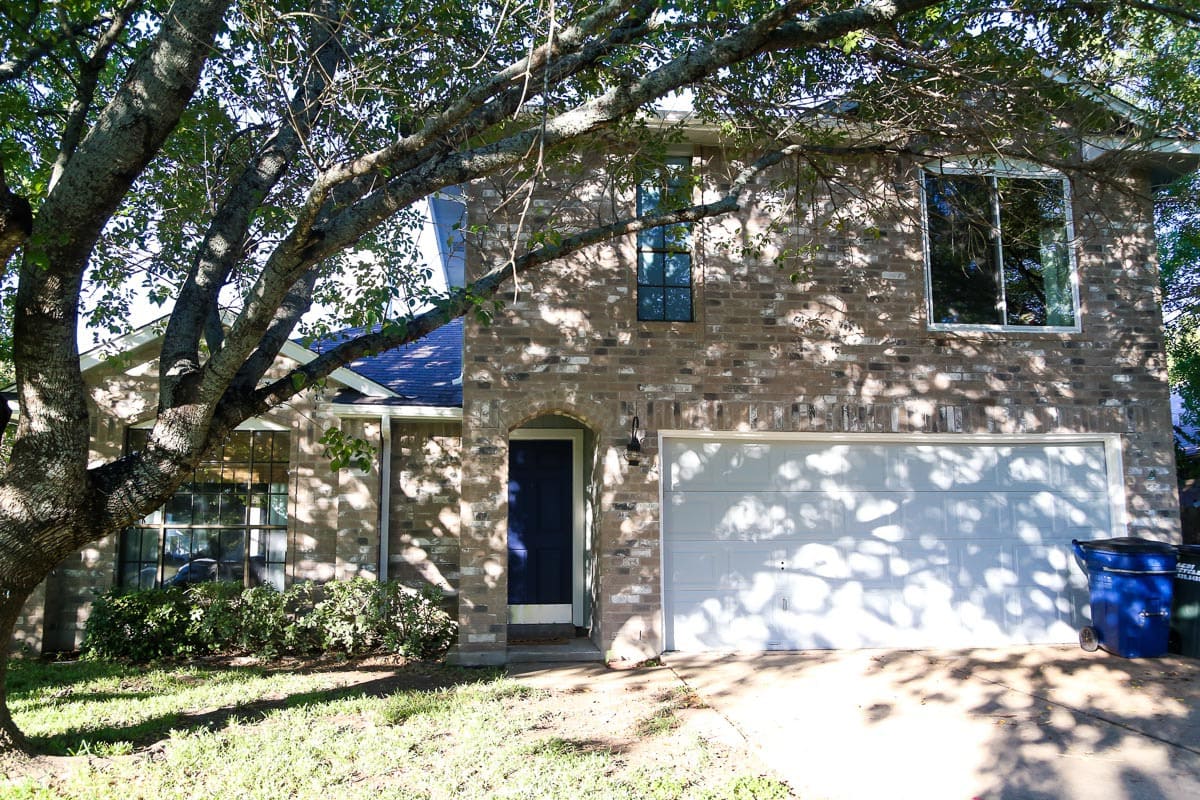 If you're in the north Austin area and are looking for a painter, let me know and I'd be happy to recommend our guy – he was absolutely fabulous, gave a great price, and I can't say enough good things about the job he did. Our neighbors actually ended up getting a quote from him the day that he finished painting our house, and I have another friend who is going to be hiring him to paint her house as well!
It's kind of amazing to me what a difference a fresh coat of paint makes on a house – our entire backyard looks cleaner and nicer, and I smile when I pull into my driveway now instead of cringing.
Be sure to check back in on Wednesday – I'll have a moving update for you, along with a recap of the organizing and purging challenge that we just finished up!
Have you ever tried Behr's Marquee paint? What's your dream house color?!