Things to do in Branson, MO With Kids
One of my dreams for as long as I can remember has been to have a tradition of taking family vacations in the week between Christmas and the new year. I have always loved the idea of setting off after the Christmas chaos settles to extend the fun and relaxation – and this year, we did it! We just got back from a quick vacation, and I wanted to share some of our favorite things to do in Branson, MO with kids – because there are so many fantastic options!
I shared a lot of our trip over on Instagram – you can click here to see the highlights. But, many of you mentioned wanting to take a similar trip, so I figured having all of the details of what we did in one place might be helpful. Ready to dive in?!
Psst: If you want to just hit the highlights, click here for a Google Story with some ideas for things to do in Branson with kids!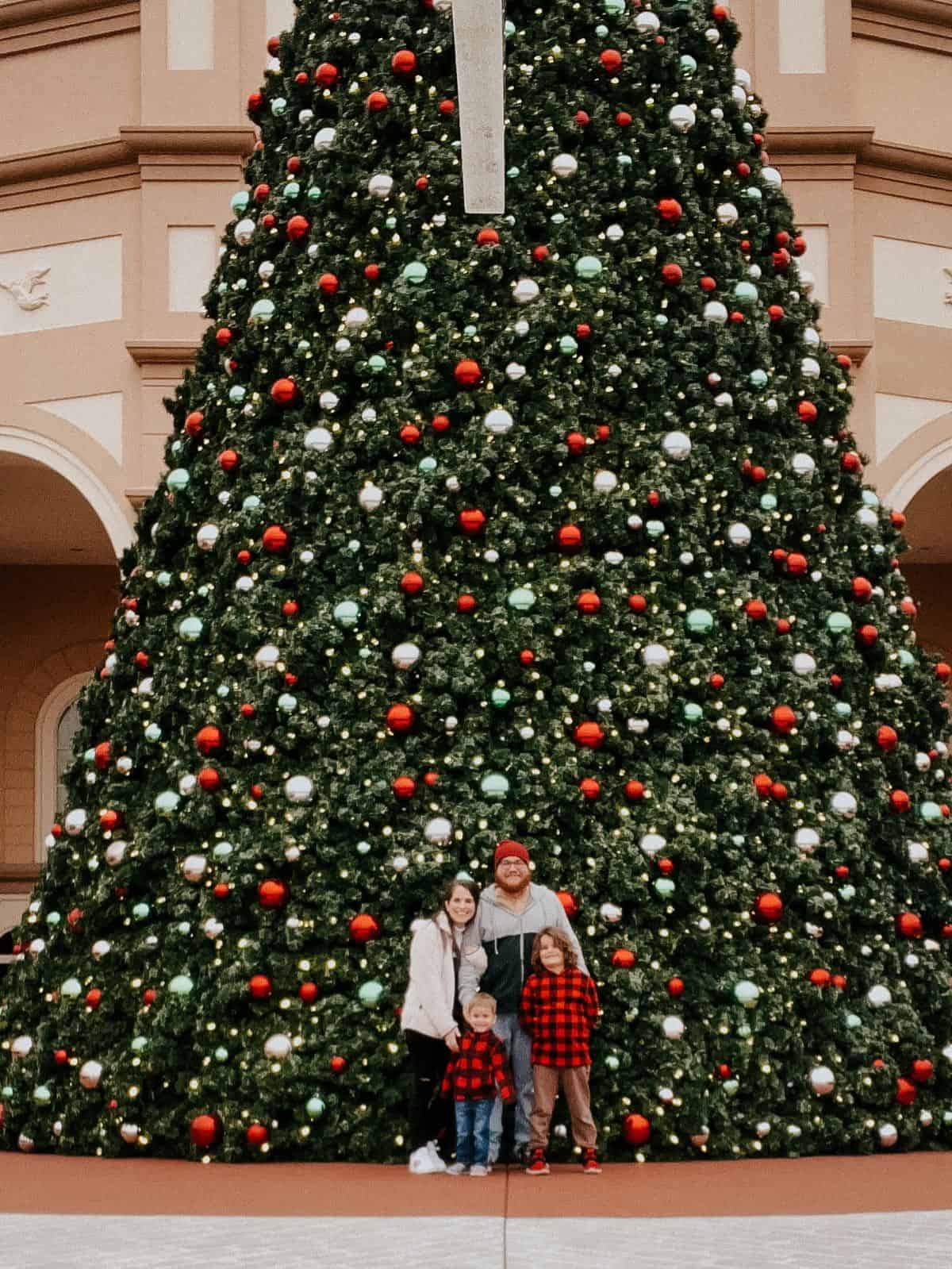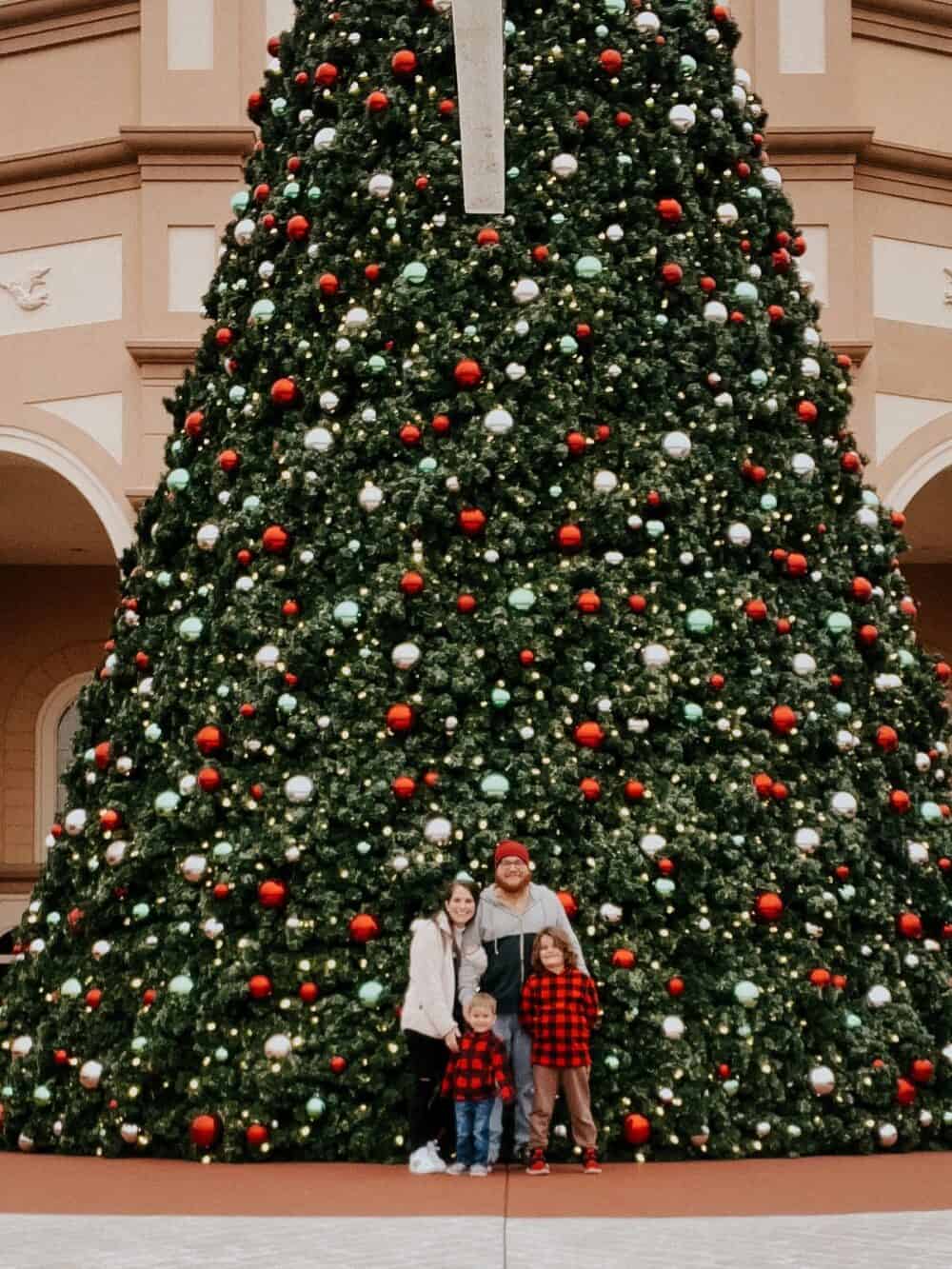 Things to do in Branson, missouri with Kids
Branson is about a nine-and-a-half hour drive from our house, so we had two days of travel on our trip. We had four full days in Branson, though, which felt like a really great amount of time to soak up the fun!
One thing we learned shortly after arriving in Branson is that much of the town tends to shut down in the winter. Things were still open when we were there, but a lot of the shows, restaurants, and stores were getting ready to close for the season because they have fewer visitors in winter. So, if you're planning on going in January or February, be prepared for your options to be limited!
Thankfully, we had pretty much everything Branson has to offer available to us – which is a LOT! I'll also note that the kind people at Explore Branson were kind enough to send us tickets for a show and a few other attractions around town, which we were so grateful for.
Now, let's jump right into my list of things to do in Branson with kids!
go see a show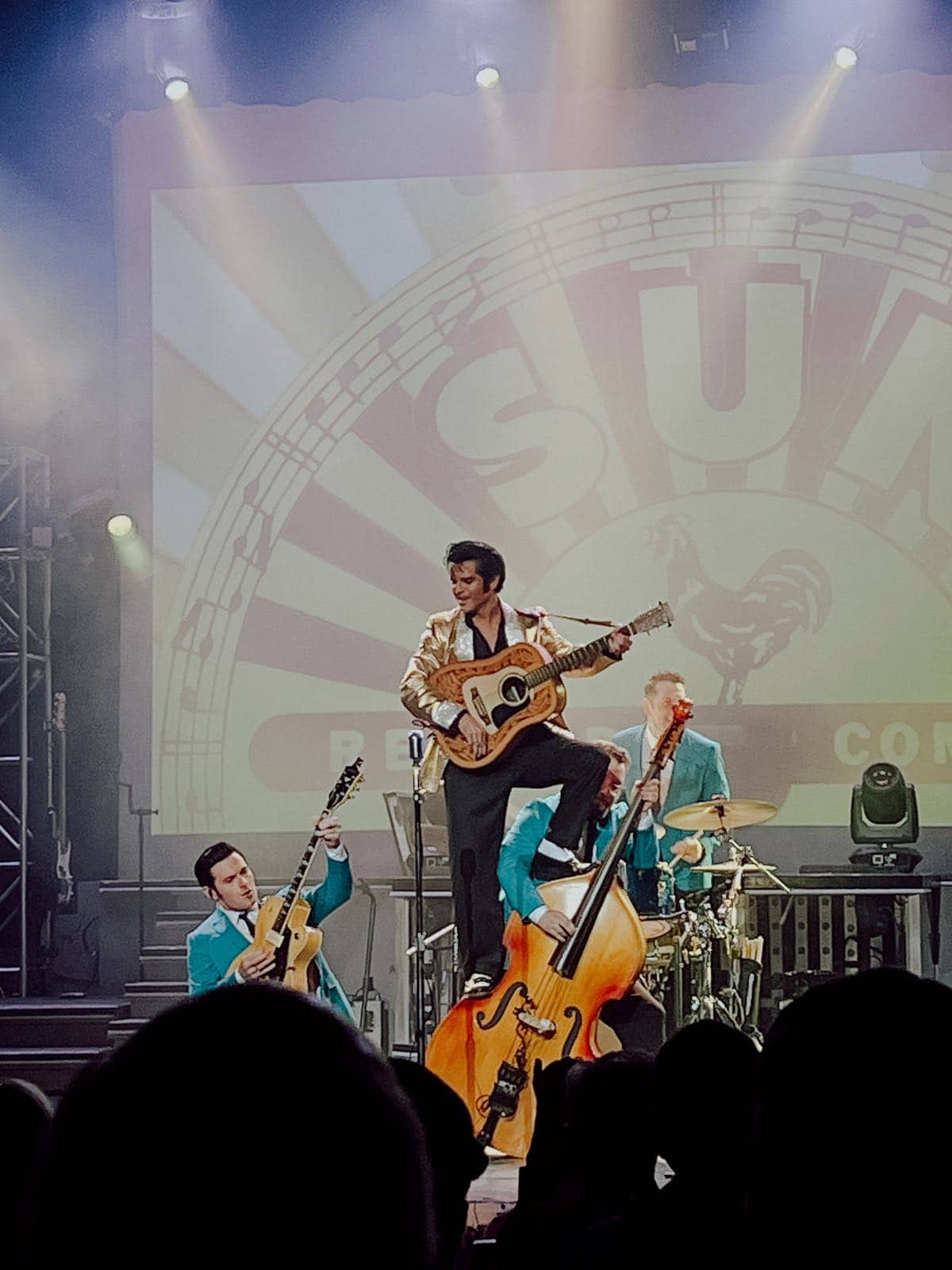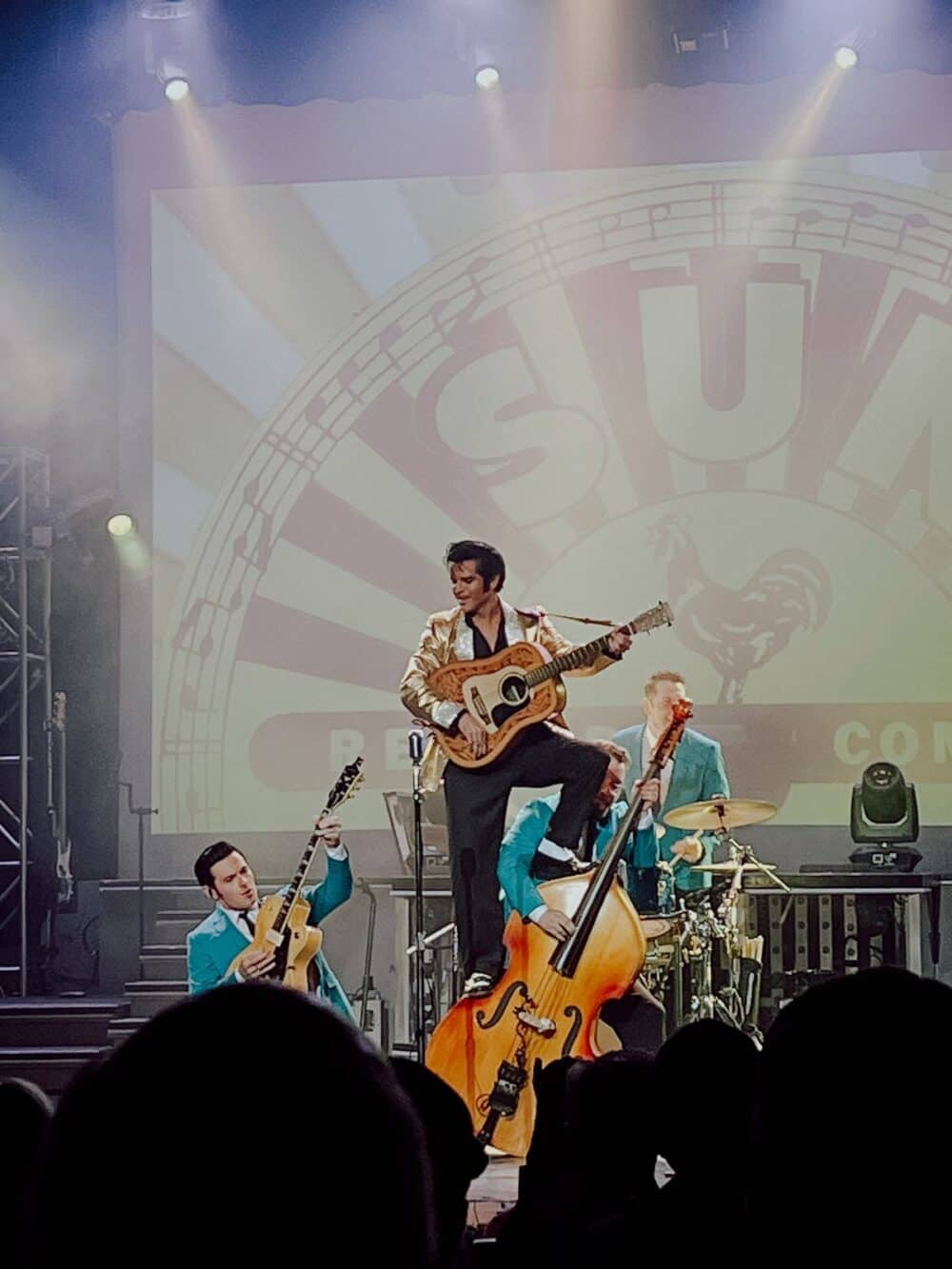 There are dozens of really fun shows you can go see in Branson and, from what we could tell, the vast majority of them are very family-friendly! Branson is big on live entertainment, so there's no shortage of options!
We went to see Dean Z's Elvis show on our trip – it probably isn't the show we would have picked on our own (Explore Branson sent us the tickets), but MY GOODNESS, I'm so glad we went! The kids absolutely adored every second of the show, and left asking for listen to Elvis music. It was absolutely delightful, and I would highly recommend it for kids of basically any age. Both of our kids were totally enthralled, and it was a major hit for all of us.
A few other shows in town that intrigued us included:
There are tons of other options as well. Click here for a giant list of upcoming shows.
Silver Dollar City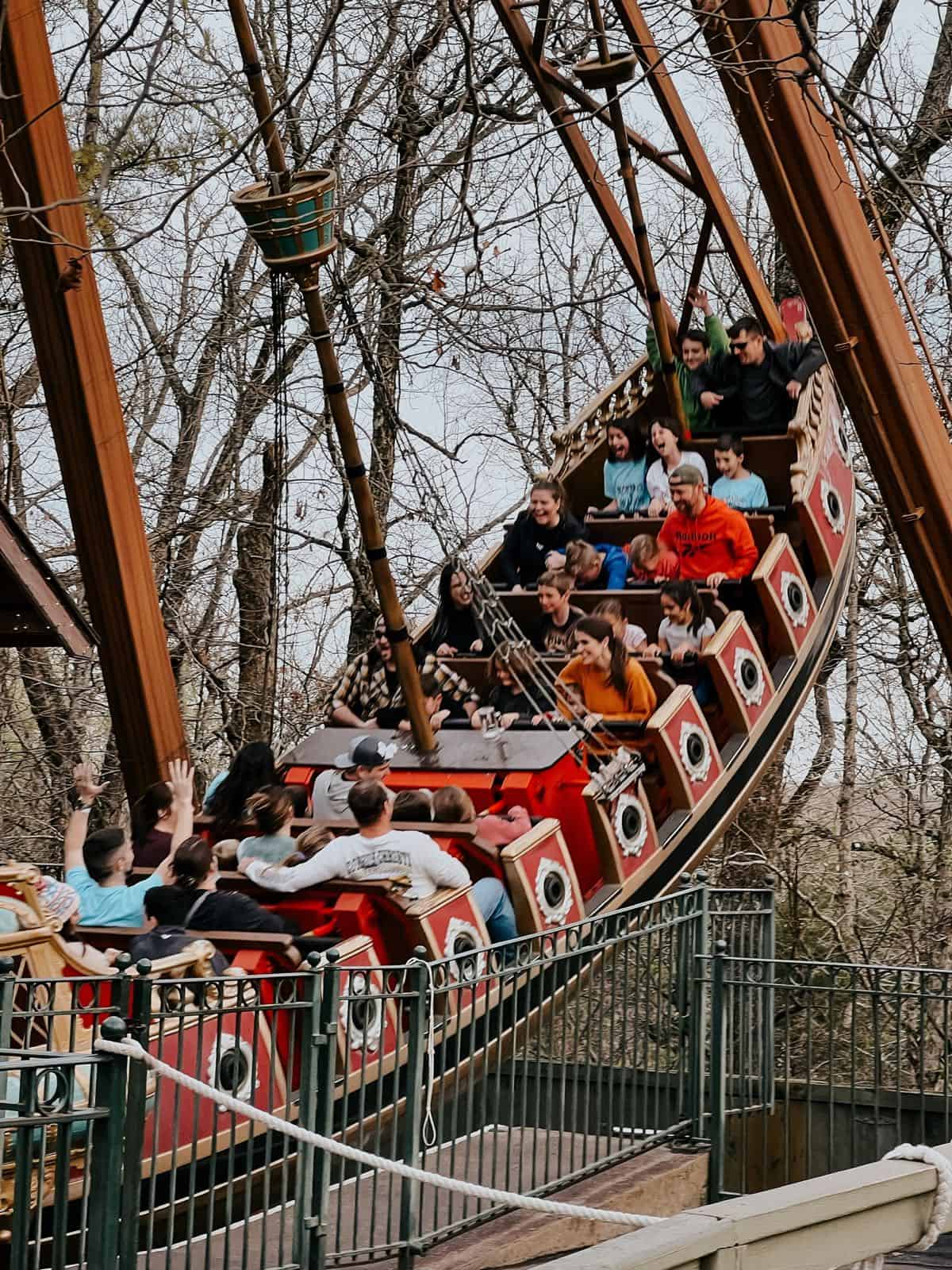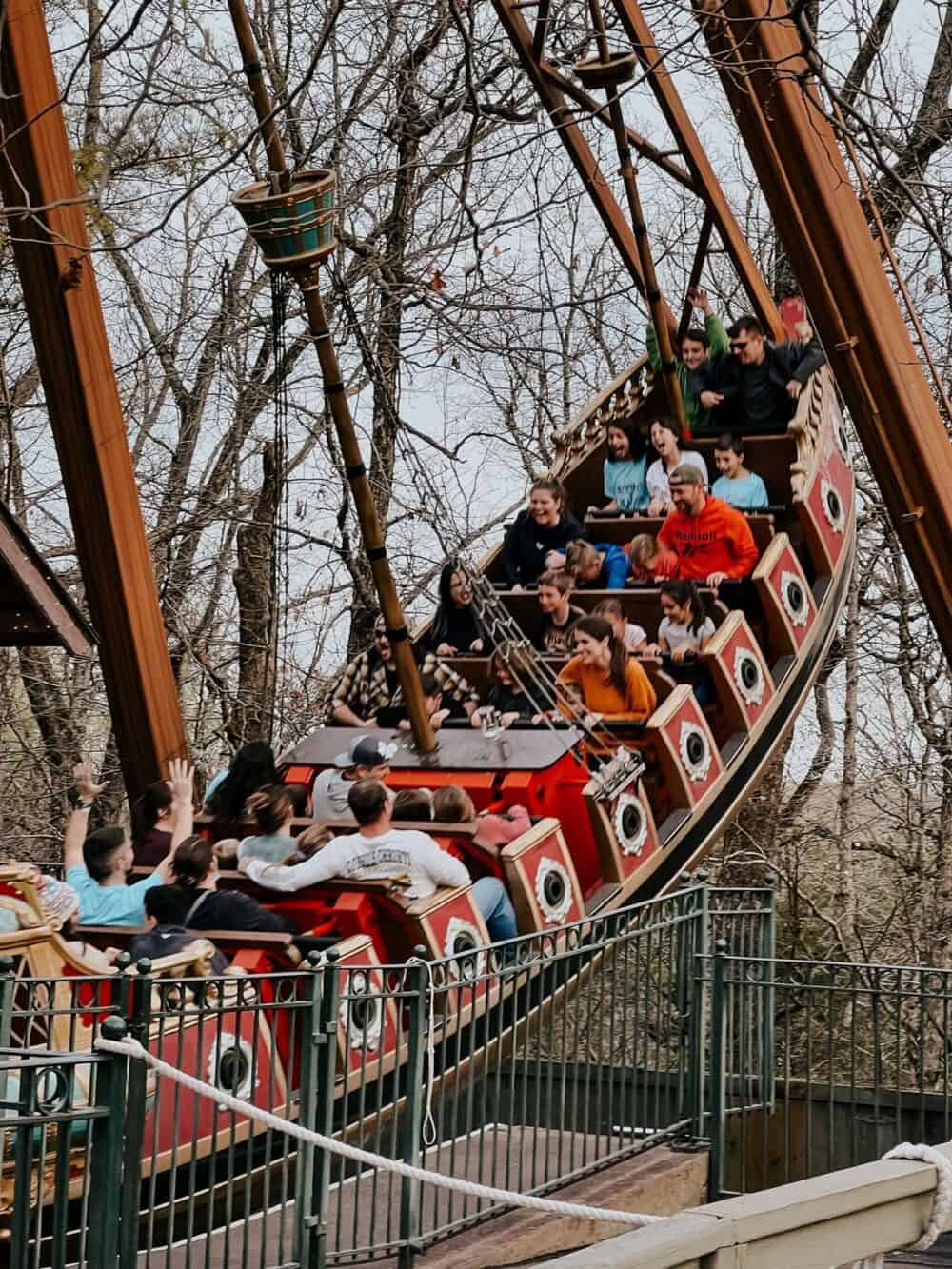 Ohhhh man, what a delight Silver Dollar City was! We went on their last day of Christmas lights (which is a huuuuge deal there), so it was way more crowded than we had hoped. But, even with the crowds we had an absolute blast.
Silver Dollar City is a theme park with rides, shows, Marvel Cave, and some of the best Christmas lights you've ever seen. I really loved that they had so many rides that Grant could participate in – he's a big thrill-seeker, so he was so excited. There are only a few big roller coasters, and all of the rest of the rides are super kid friendly.
There are shows at the theme park all throughout the day (we didn't have time to see one, but I hear they're great!) and the food is supposed to be amazing. The lines for the food were longer than the lines for the rides, so we didn't get to test that out. But, it certainly smelled amazing!
I loved that Silver Dollar City didn't really feel like just another theme park – it really has a unique feel, it's in a beautiful location, and has lots of little stores, artisan displays, and other features that make it stand out.
They also have a water park (White Water) that obviously wasn't open when we visited, but looks super fun!
Top of the Rock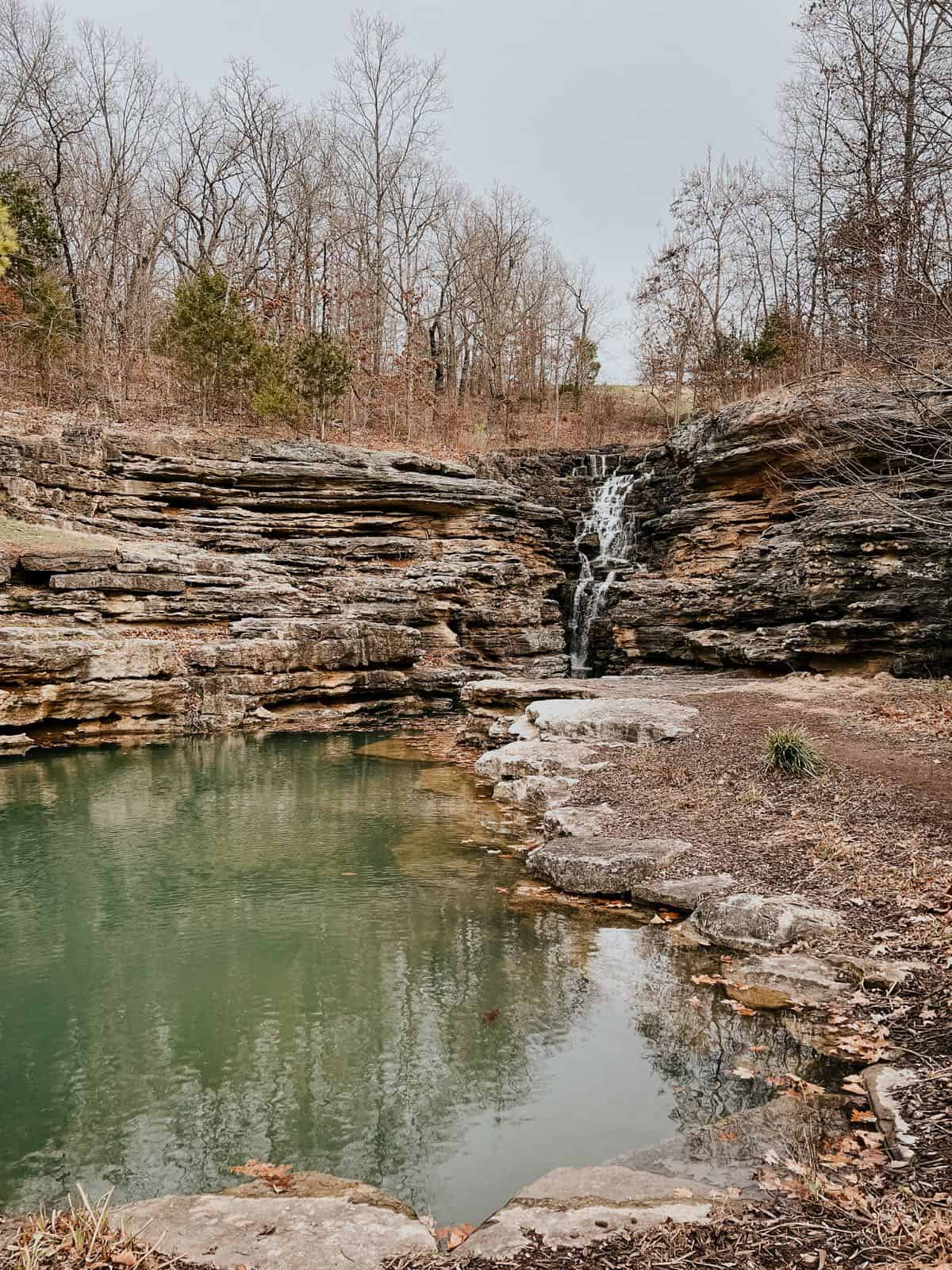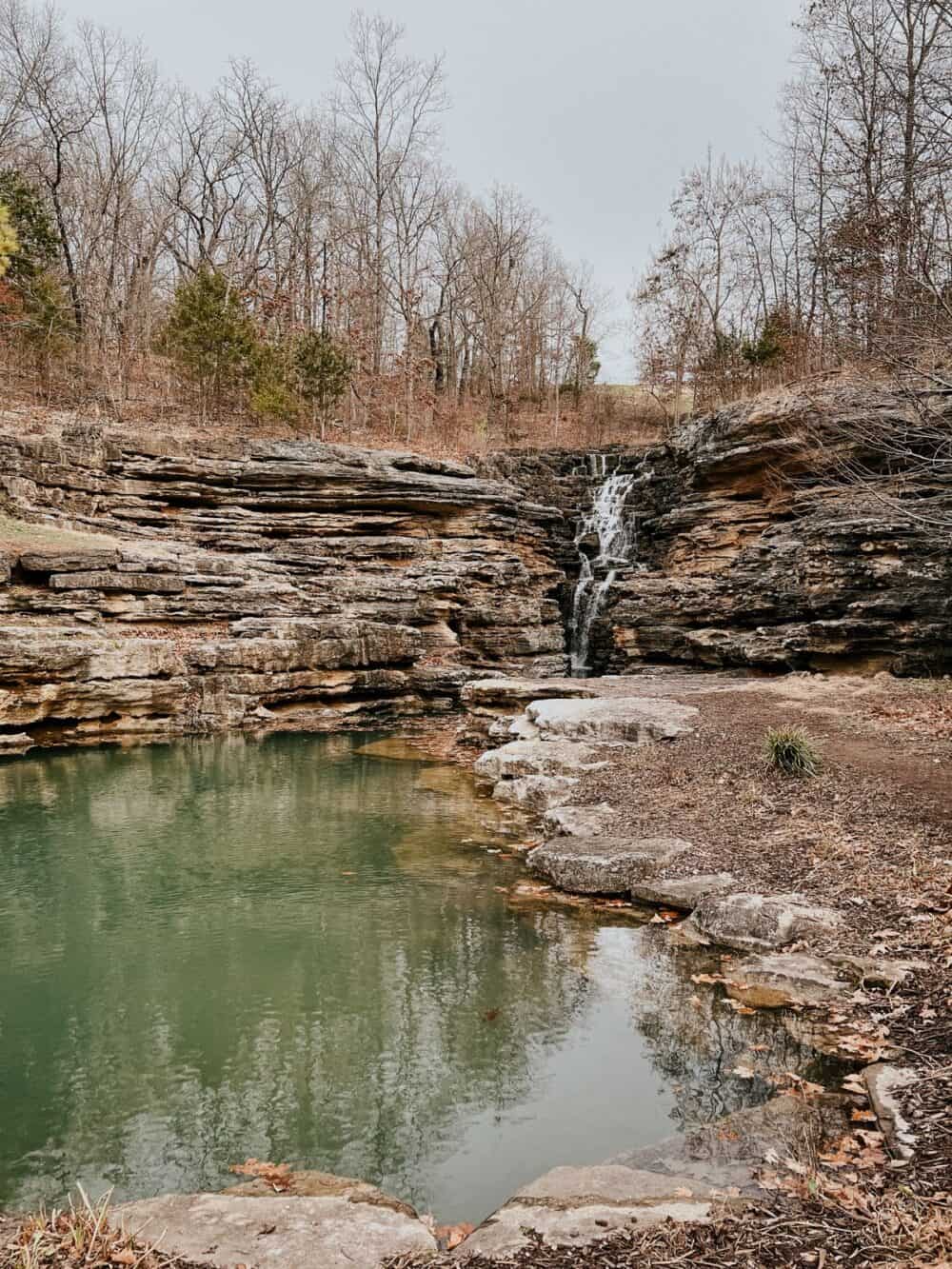 Visiting Top of the Rock near Big Cedar Lodge is an absolute must if you're in Branson. This was Corey's number one request when we were planning the trip, and it was so so worth it. When you arrive, you hop in a golf cart with your family and take a 2.5 mile ride through some incredible trails with beautiful views – including a small cave!
The kids loved every second of being on this tour, and the views were seriously breathtaking. There are lots of places to park the golf cart and take in some sights or grab a few pictures, and there's even a little bar in the cave where you can grab a drink as you pass by!
My biggest tip for visiting Top of the Rock would be to go early in the day and be prepared for a bit of a wait. We went mid-afternoon on a Friday and the lines were pretty intense. It was definitely worth the wait, but if we had planned a little better we would have arrived right when they opened! We are absolutely going to head back here when we visit Branson again in the future, it was one of our favorite adventures!
The Titanic Museum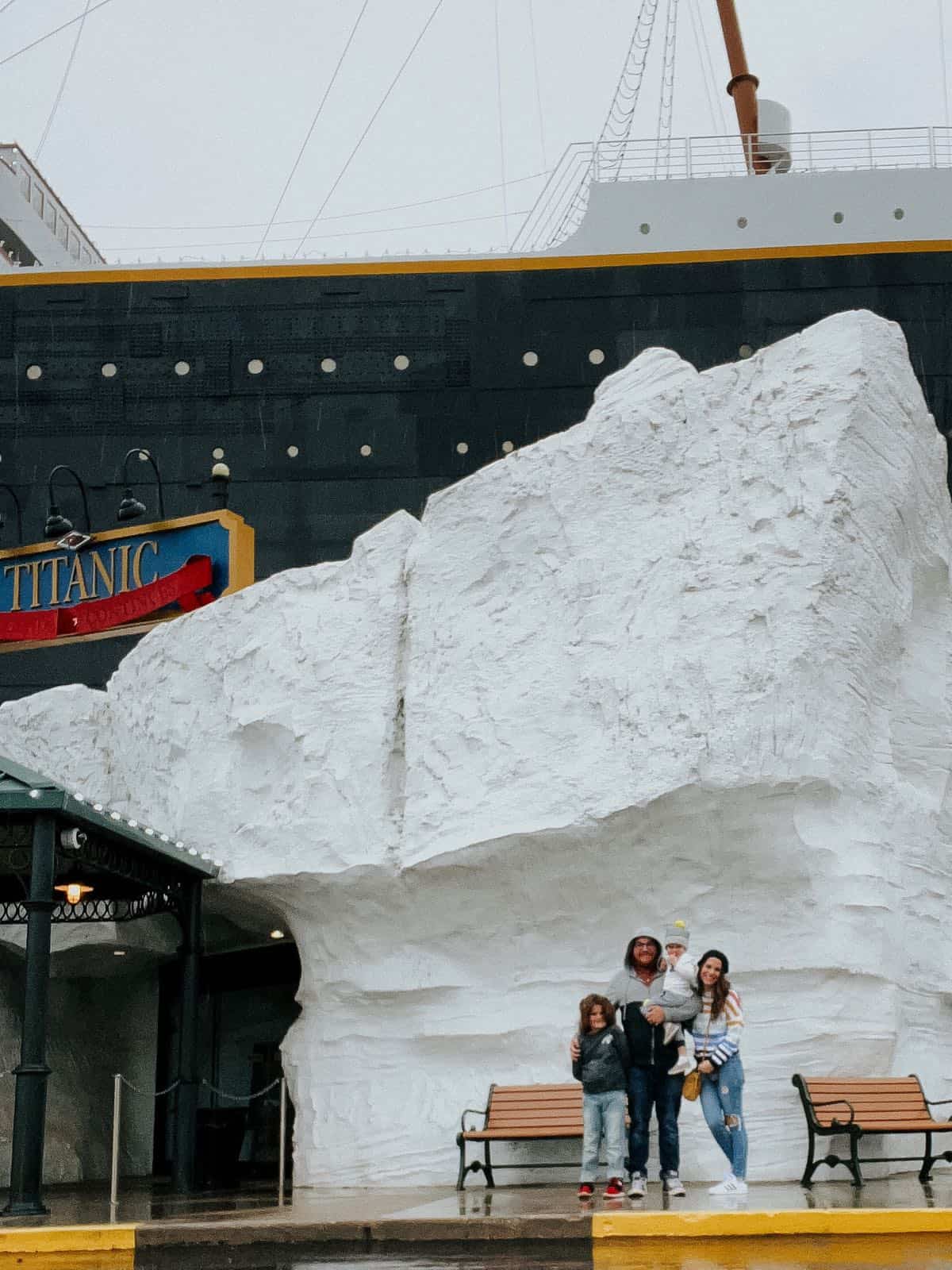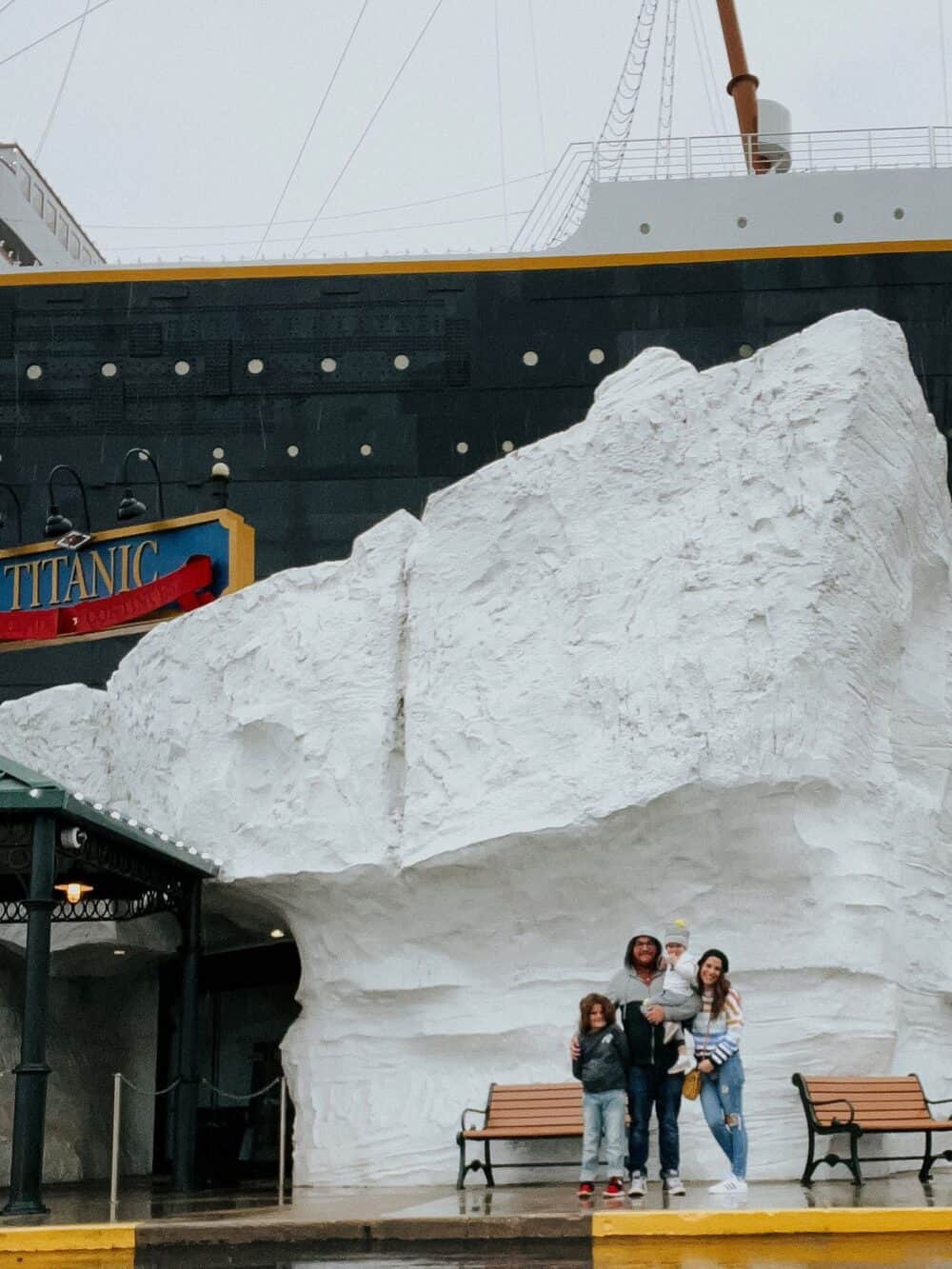 The Titanic Museum in Branson was Jackson's top request for our trip – he's been dying to visit since I went to the one in Tennessee this summer. This one is very similar, and we had a really great time! I love that they have separate audio tours for kids and adults, so you can both learn and the kids aren't rushing you on too much. Jackson stayed interested in the audio tour the whole time, and kept sharing little facts with me. The kids loved the interactive exhibits, like when you get to feel how cold the water was on that night or when you can stand on fake decks angled to mirror the angle of the ship as it sank throughout the night.
This museum was a little hard for Grant to stay engaged during, but it was still absolutely worth it to go. I find all things Titanic to be endlessly fascinating, and it was really fun to share my interest in it with Jackson. When I went to the Tennessee one with my friends (and no kids), we were there for a solid three and a half hours reading every single sign and pouring over all of the artifacts. With the kids, we got through it all in a little over an hour (we probably would have been there longer without Grant).
Other Museums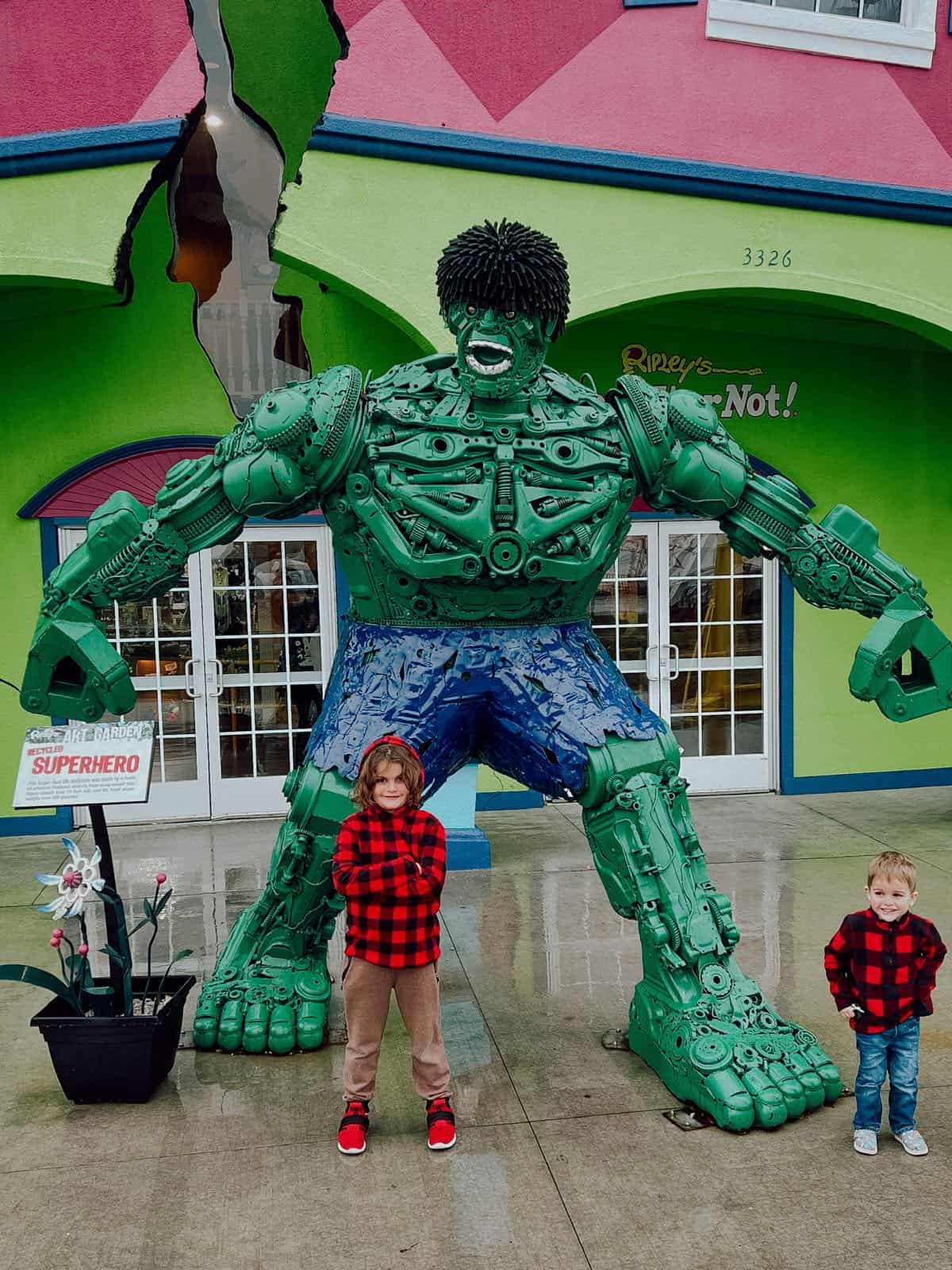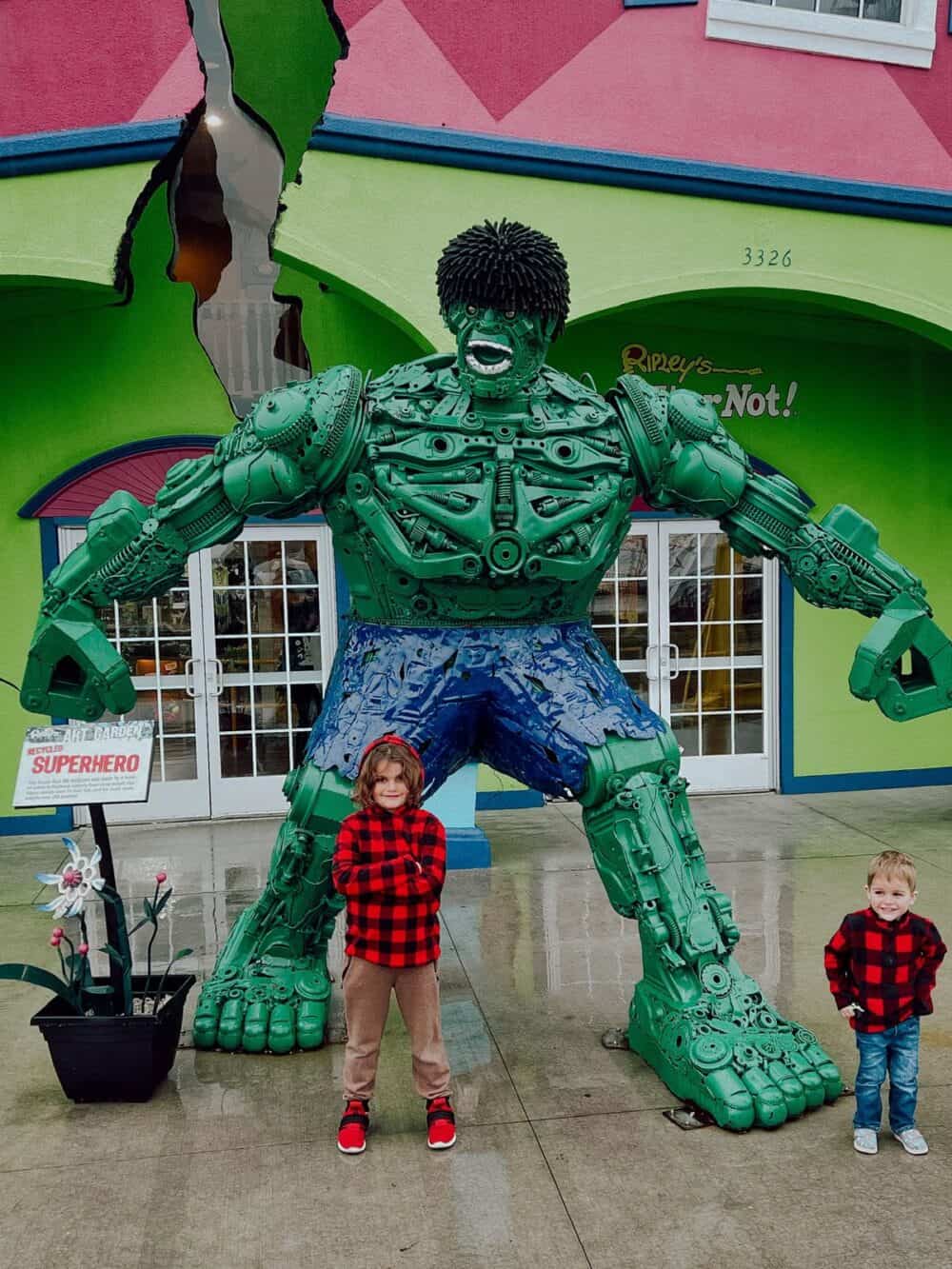 There are so many other fun and unique museum options in Branson. Every time we drove past the upside-down building (Wonder Works), the kids would beeeeeeeg to go visit it. Many of you told us it was a must, so we headed there on our last day. It's basically a big, super interactive children's museum, and both boys declared it their favorite part of the trip.
There's also a Ripley's Believe it or Not museum, a celebrity wax museum, a dinosaur museum, the World's Largest Toy Museum, and so much more. You could spend an entire trip just visiting museums in Branson!
We visited Wonder Works and Ripley's while we were there. When we go back eventually, I think the Celebrity Car Museum and the wax museum would be a lot of fun. Oh, and the Butterfly Palace was another thing on our list that we didn't get around to doing, so that's definitely going to be on the agenda next time.
Wonders of Wildlife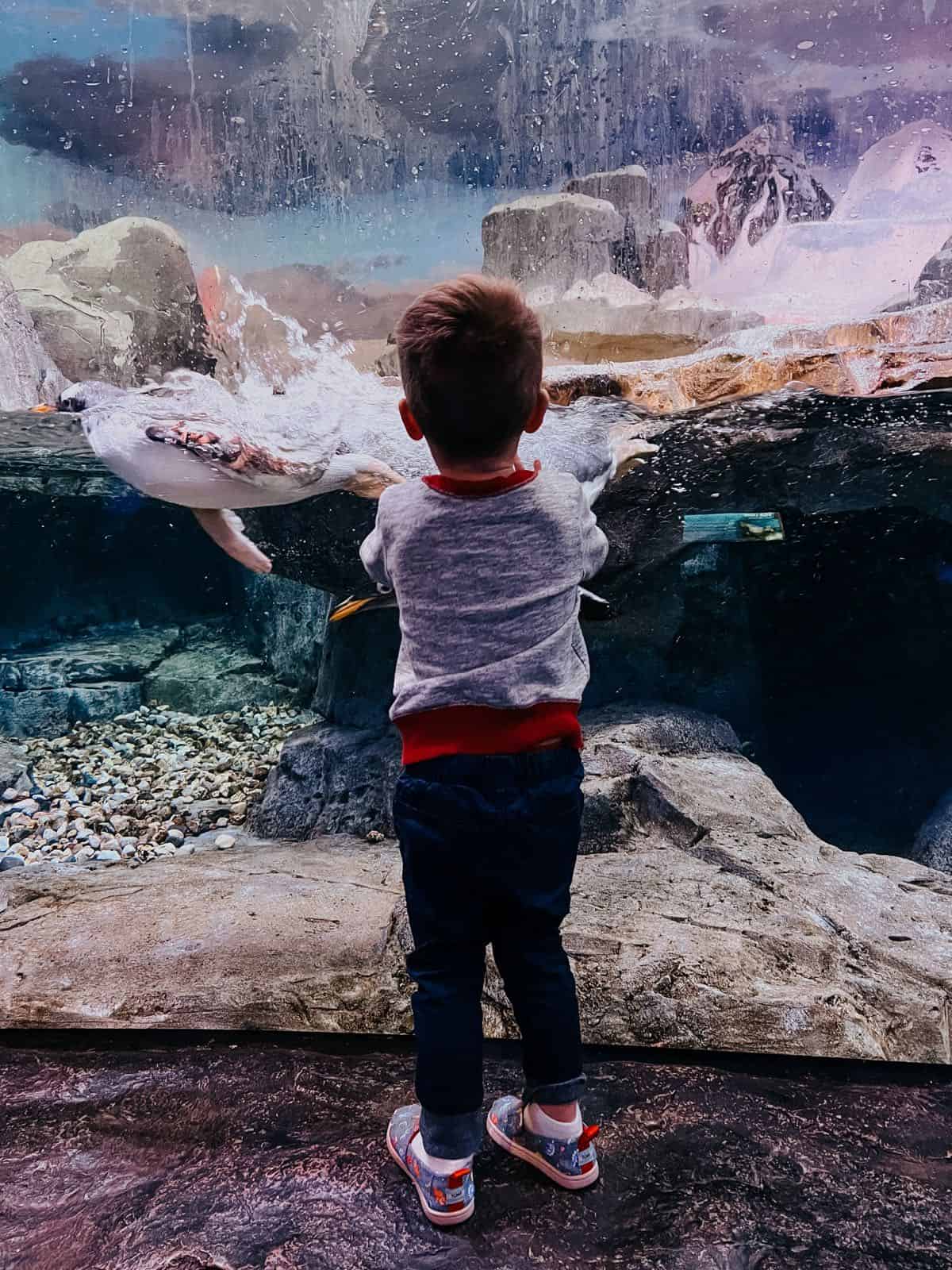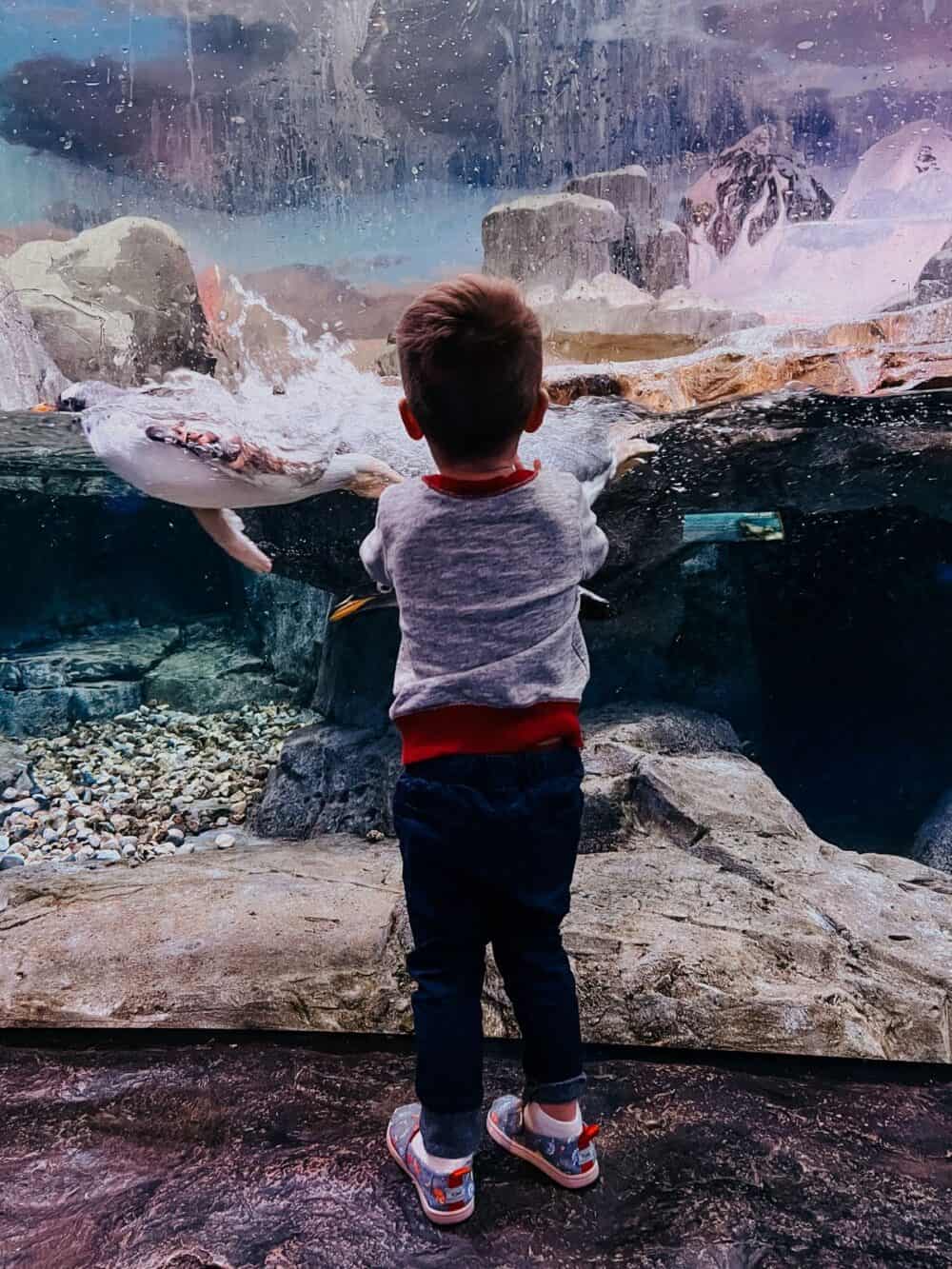 I think Corey and I would probably both declare Wonders of Wildlife our favorite part of the trip. I was hesitant to drive an hour into Springfield when there's an aquarium in Branson that looks really cute too. But, ohhhhhh man am I ever glad we did!
When we pulled up and saw that this museum-slash-aquarium was inside of a Bass Pro Shop, we weren't quite sure what to think. But, it was absolutely incredible. We couldn't believe how big it is, how cool the displays were, and how much fun we all had! This is something we'd love to come back to again and again, and it's 100% worth the drive.
branson's Promised Land Zoo
We got to go see the Christmas light display at this cute little drive-through zoo, and it was a blast! The kids loved it, and we were able to see a few animals, too, even though it was dark outside. They have zebras, kangaroos, sloths, lemurs, giraffes, and more!
We went to this on the last night it was open and there was absolutely no line, which we really loved. The lights were so adorable, and it was a fun way to end an evening!
Other attractions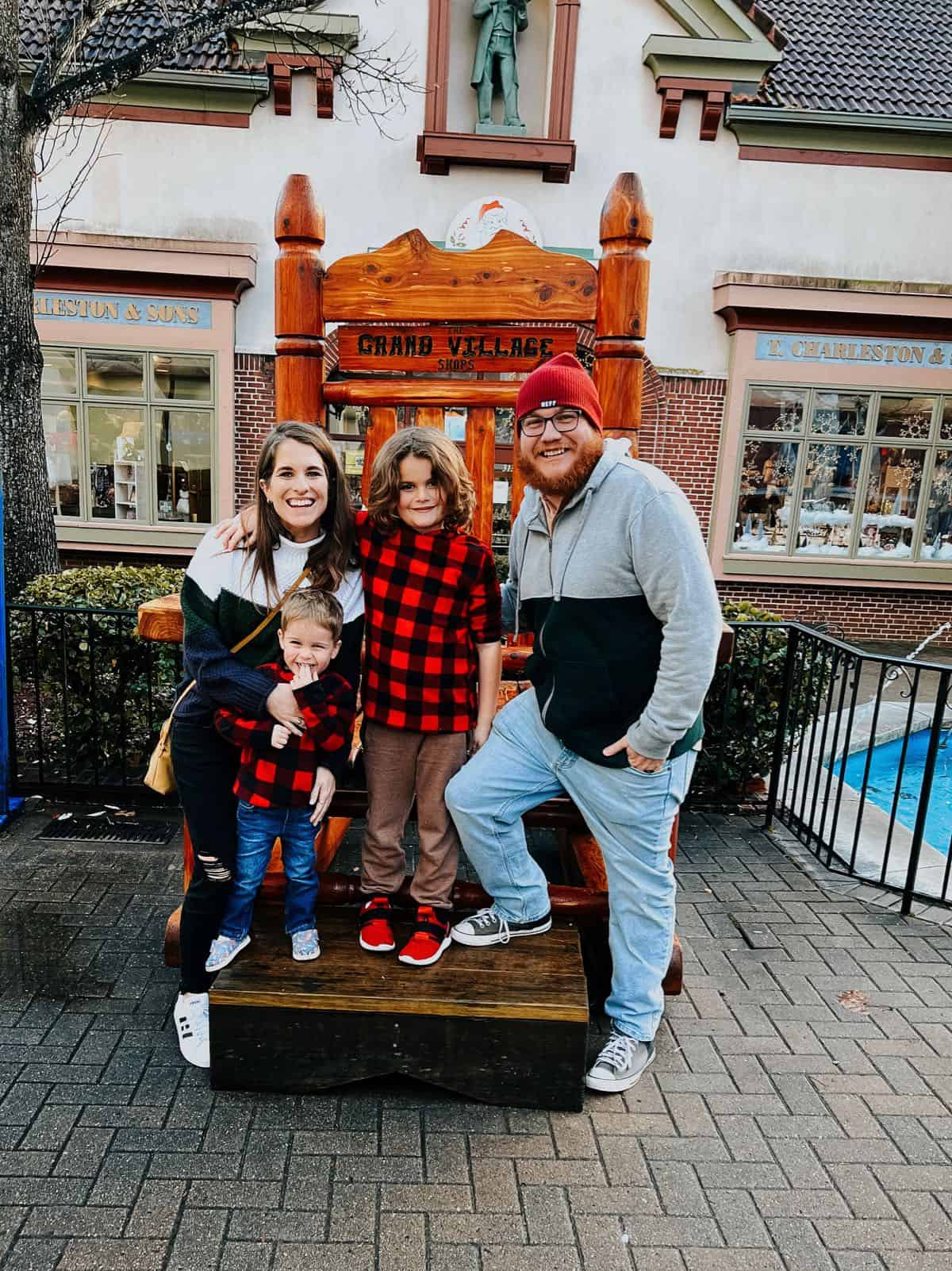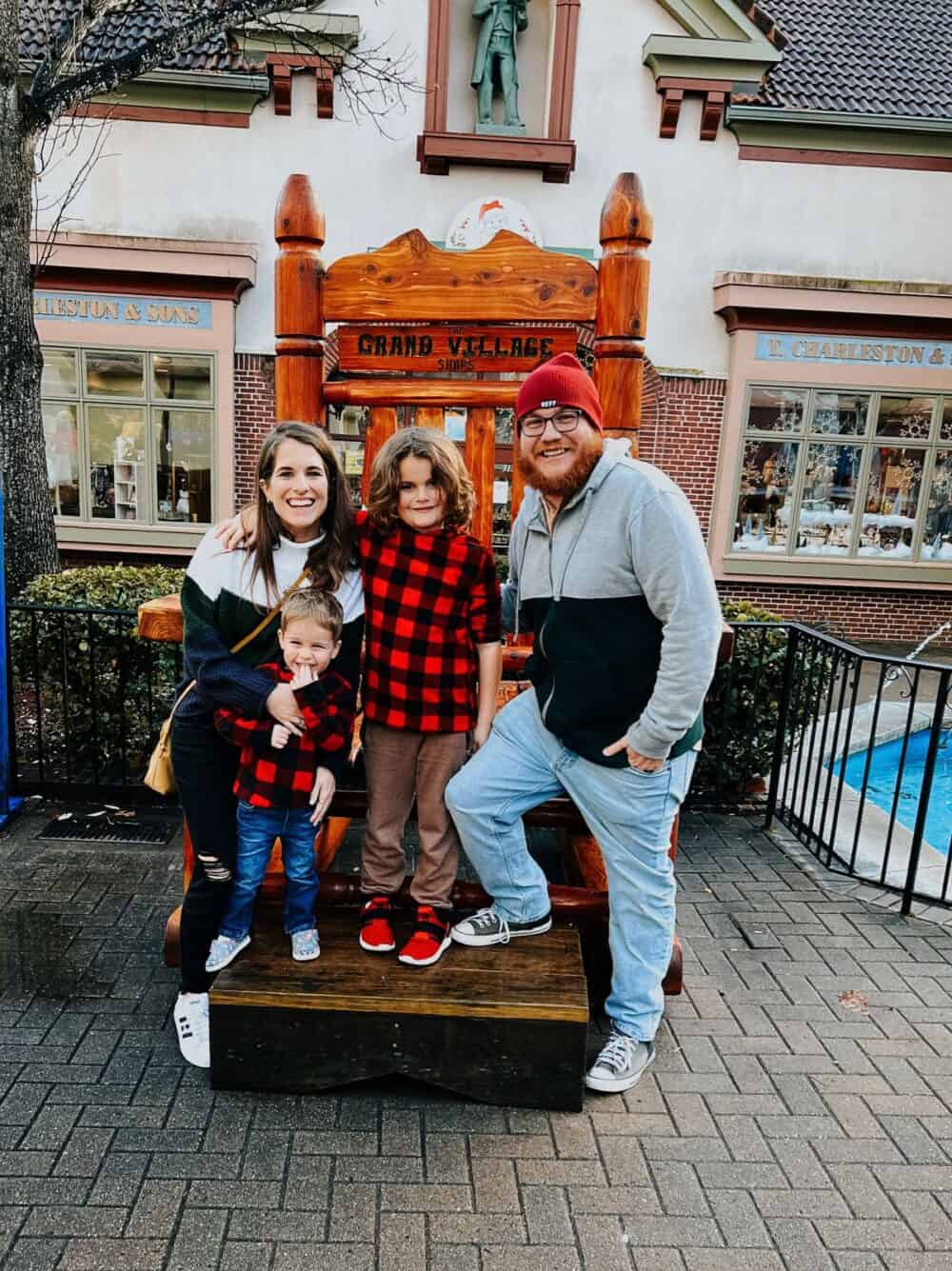 Of course, even with four full days in town, we didn't have time to do all of the things we wanted to. It didn't help that on our last day there it was raining all day, which meant we had to cancel a few of the outdoor activities we had planned.
Here's a quick list of some things we would have loved to do but didn't get to this time around:
Oh, and we visited Branson Landing for dinner one night and I wish we had taken a little more time to explore it! There are lots of shops, a cute arcade, a fountain that puts on a show hourly, and more!
Thankfully, we fully plan to head back to Branson sometime (maybe in the warmer months next time around!), so we'll definitely have a chance to try all of these out when we go back!
Where to Eat in Branson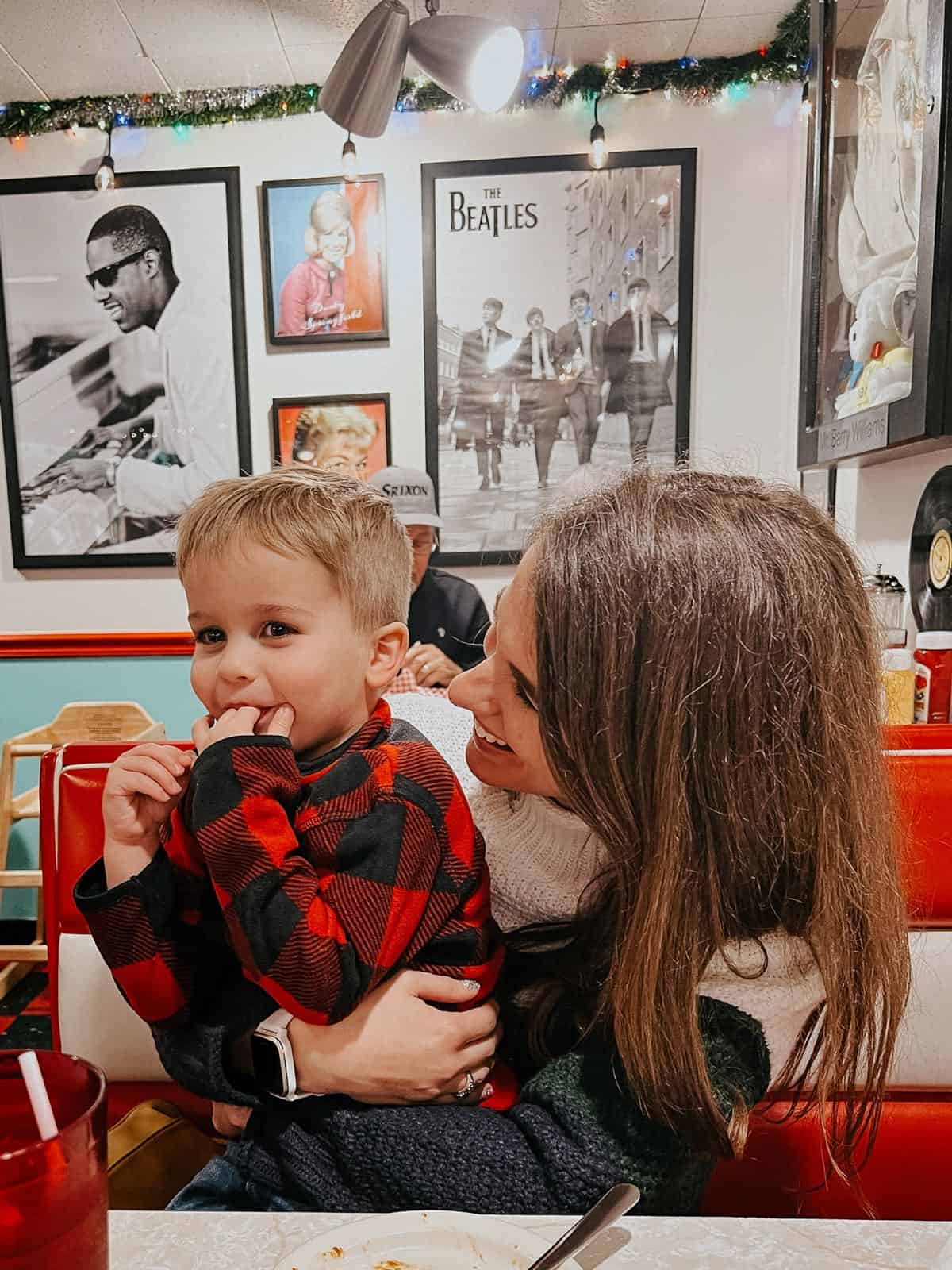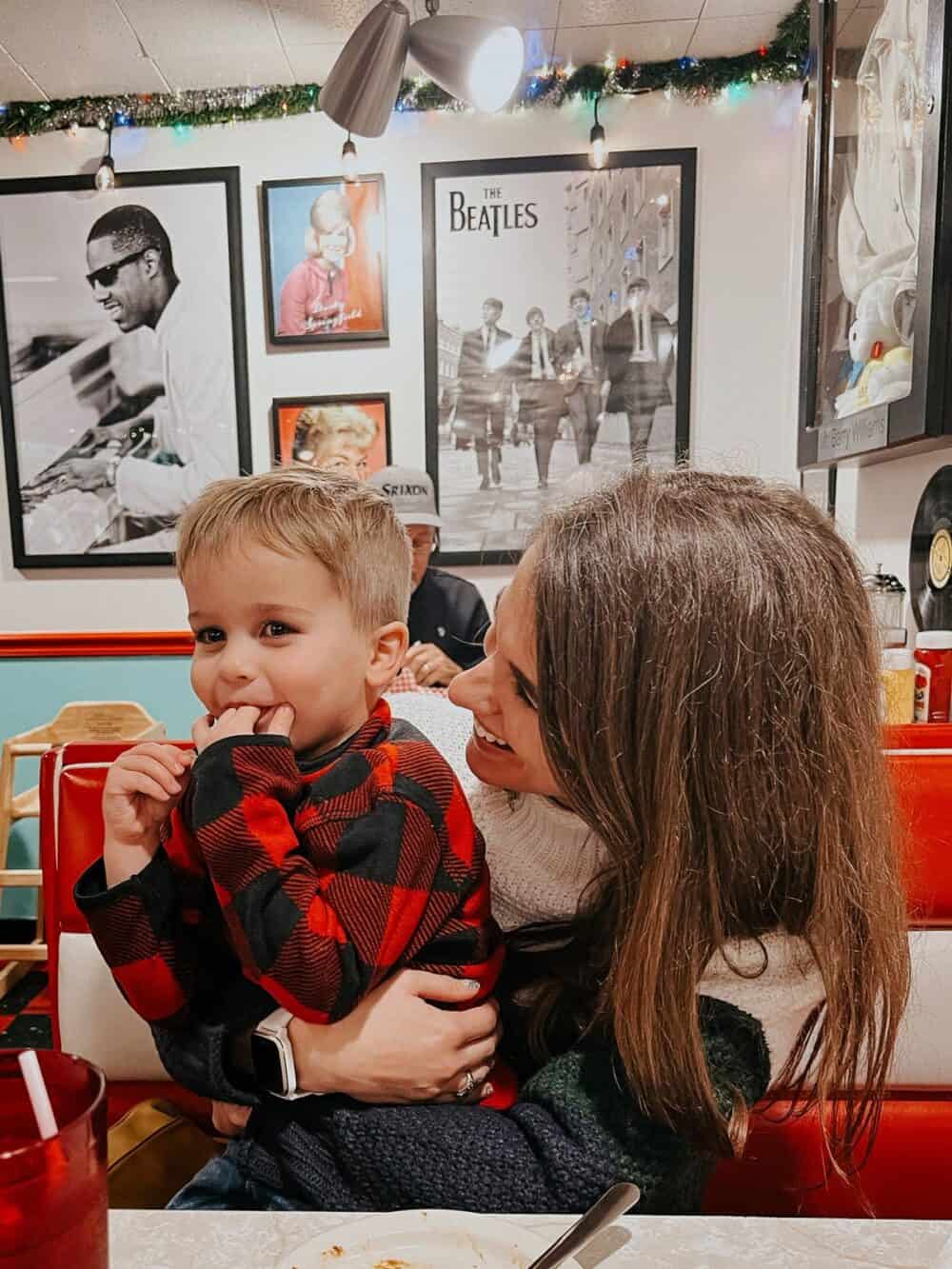 Now, let's talk food! When we travel, we really place an emphasis on not visiting places we can go to at home. We love to try local restaurants and places that are unique to where we're staying – and Branson has no shortage of fun options!
Here's a quick list of some of the best places we ate while we were in town:
Farmhouse Restaurant
We loved the breakfast at Farmhouse Restaurant so much we visited twice (and honestly could have gone back a third time). The steak and eggs here was one of the best meals we ate in Branson, and the omelettes were perfection as well!
We didn't get to try them out for lunch or dinner, but we could have gone here every day for breakfast!
Lambert's
Lambert's was the #1 recommendation when I asked on Instagram where we should go, and it didn't disappoint! They deliver rolls to you by tossing them from across the restaurant, which the kids found delightful. Everything we had was absolutely incredible, including the giant cinnamon roll we brought back to our Air B&B for the next morning!
Also, if you go, head over to the little strip mall behind it while you wait for your seat – there's a really cute little market back there that has some of the most delicious cheese we've ever eaten. We brought some meat, cheese, and crackers to snack on and it was absolutely incredible.
Mel's Hard Luck Diner
Branson has several really adorable 50's style diners – and Mel's Hard Luck Diner is known for having singing waiters and waitresses. The burgers and shakes here were so delicious, and the environment was really fun, too!
Billy Gail's
Billy Gail's was another highly recommended restaurant! We headed here on our last morning before we began the drive home, and it was such a great way to wrap up the trip. They have the most giant pancakes I've ever seen in my life, and they were great!
Our favorite breakfast was still at Farmhouse, but we would 100% head back to Billy Gail's next time to try out the rest of their menu!
There are tons of other delicious restaurants in town, but these were definitely the highlights for us!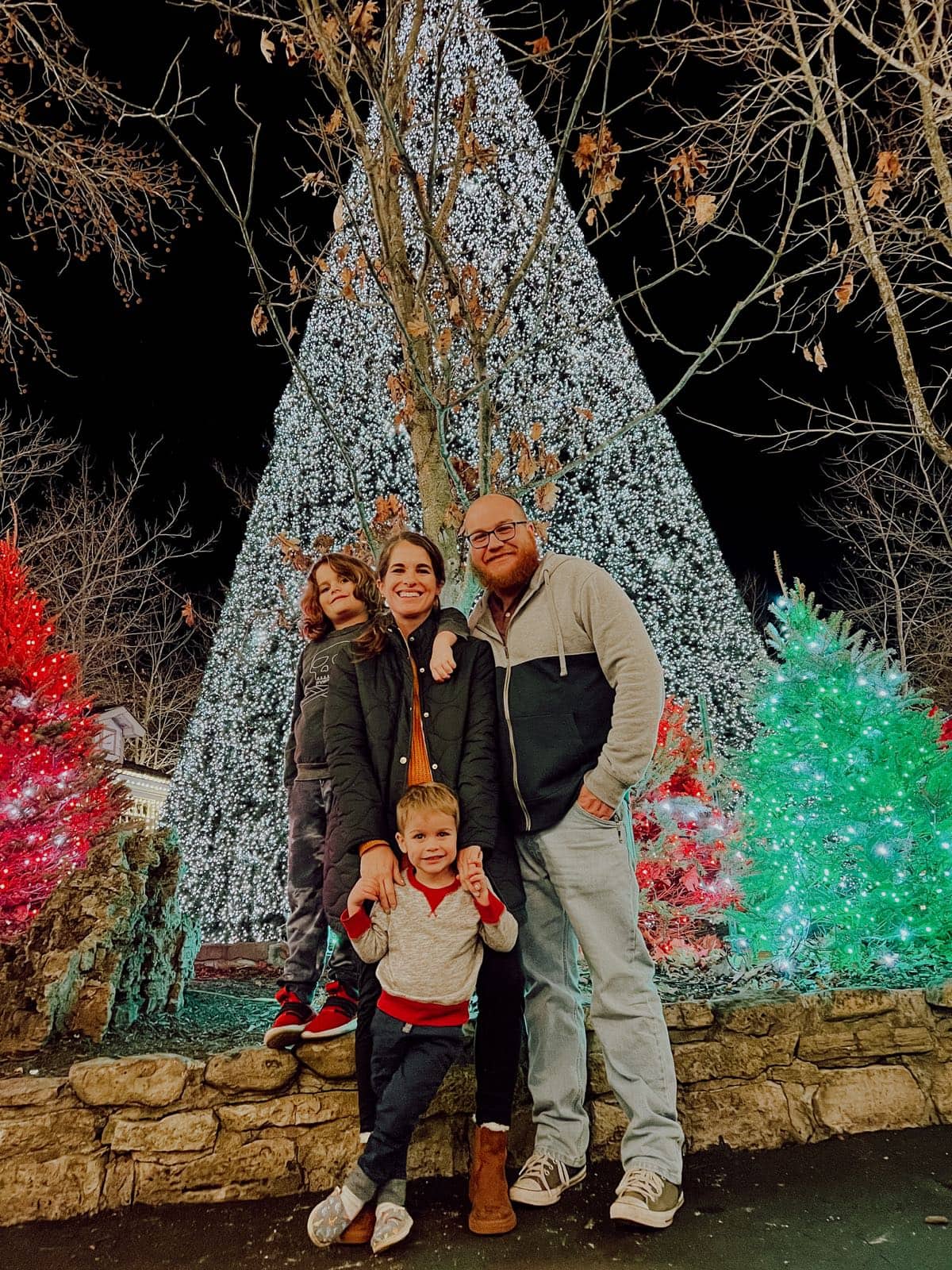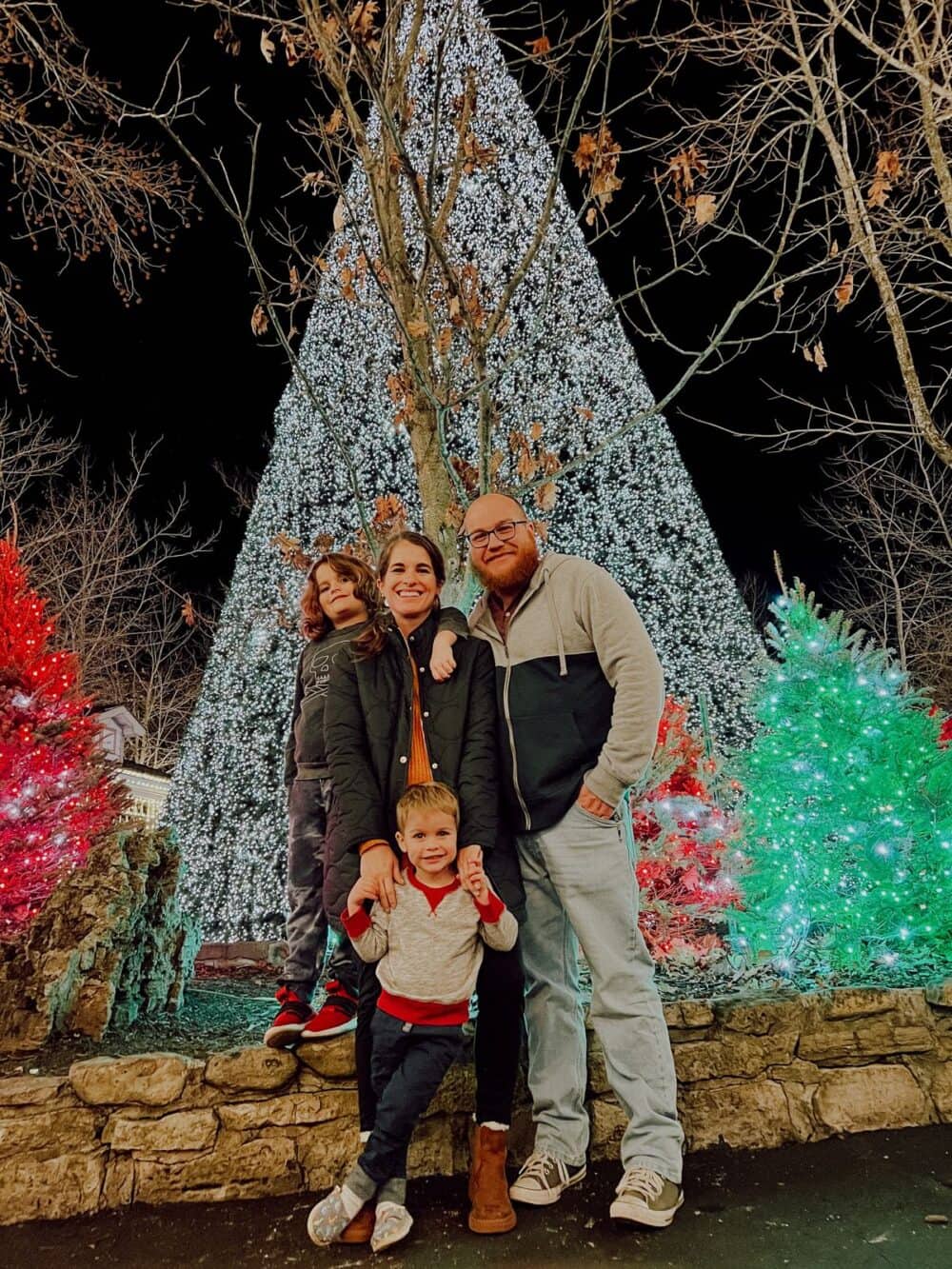 Overall, we had the best, most delightful trip to Branson. I can't even begin to tell you how charmed we were by this cute little city and all of the adventures we had. We are already counting down the days until we can start planning our next trip!
If I missed anything things to do in Branson, MO with kids that you know about, be sure to drop it in the comments for future travelers. Also, where should we go next year? I'm already mentally planning our next post-Christmas vacation because this absolutely needs to be a regular thing.
Other travel posts