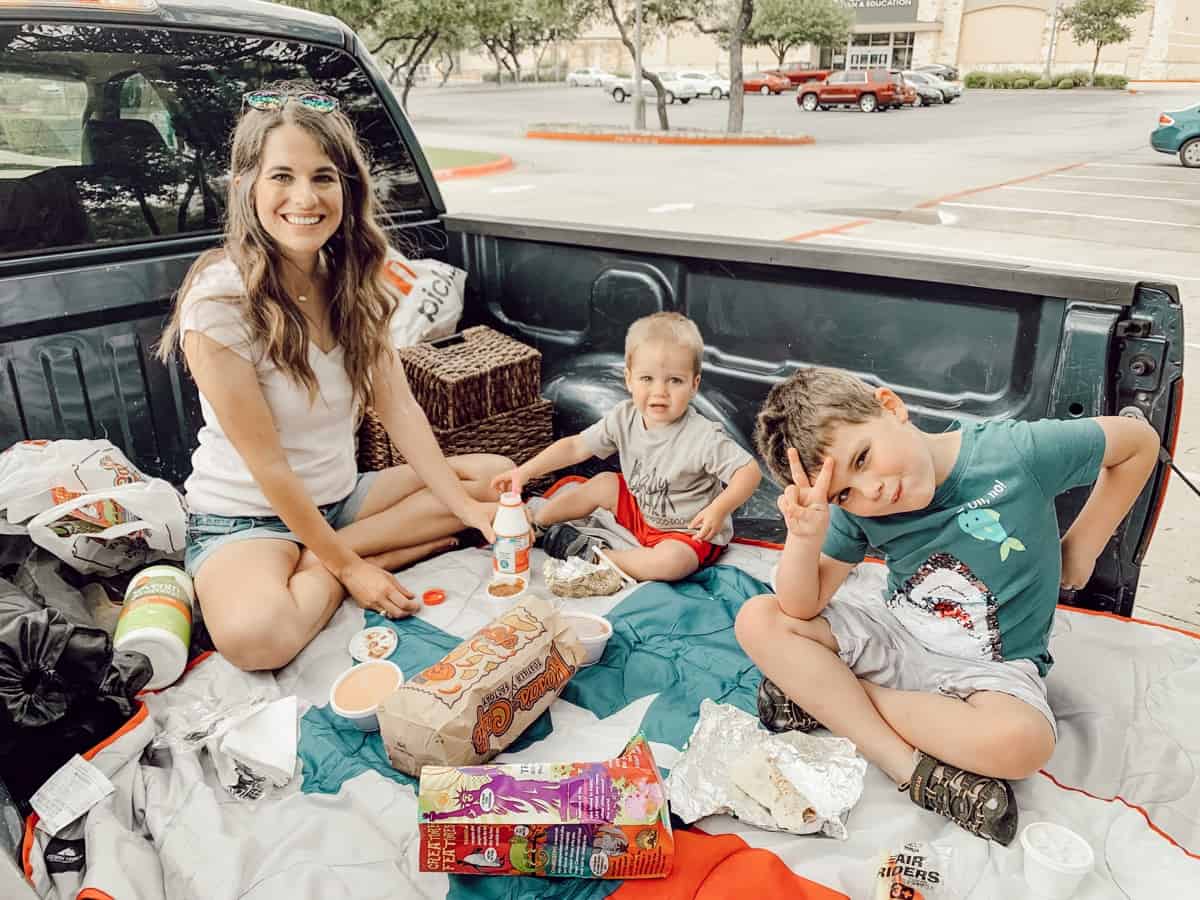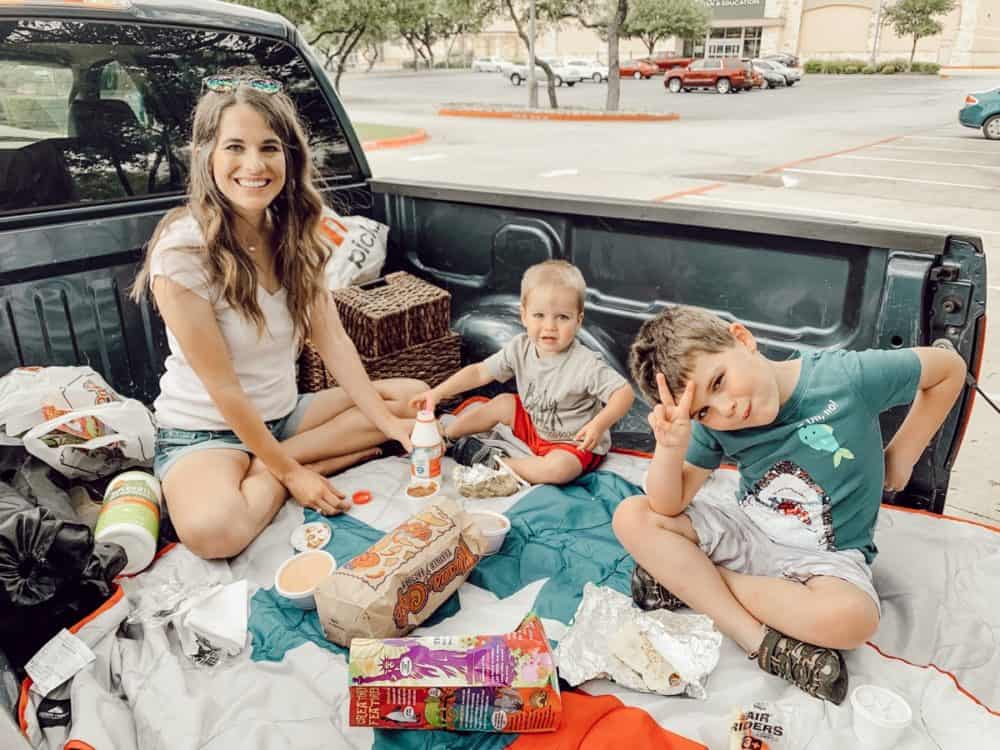 We had a loooooong week this week, so this afternoon we loaded up Corey's truck and headed to our favorite drive-thru Mexican place and had a picnic in the bed of his truck. It was the perfect antidote to the cooped-up feelings we've been having lately, and it was so good for our souls to get a little change of scenery.
The game room phase one makeover is really coming along and I've been sharing lots of peeks on Instagram stories (you can follow along here if you aren't already!).
In other exciting news, I got word the other day that our patio extension will be happening next week! I don't know exactly what day yet (depends on if the weather slows down their other jobs), but I'm absolutely beside myself with anticipation…the new backyard tree should be coming in the next week or so as well, so get excited.
ICYMI: This week on the blog
elsewhere on the internet…
Have a happy weekend!