The Best Haint Blue Porch Ceiling Colors!
I just painted my porch ceiling a beautiful haint blue color – here are all of the details on how and why, plus a roundup of the best haint blue paint colors, including my favorite Sherwin Williams pick!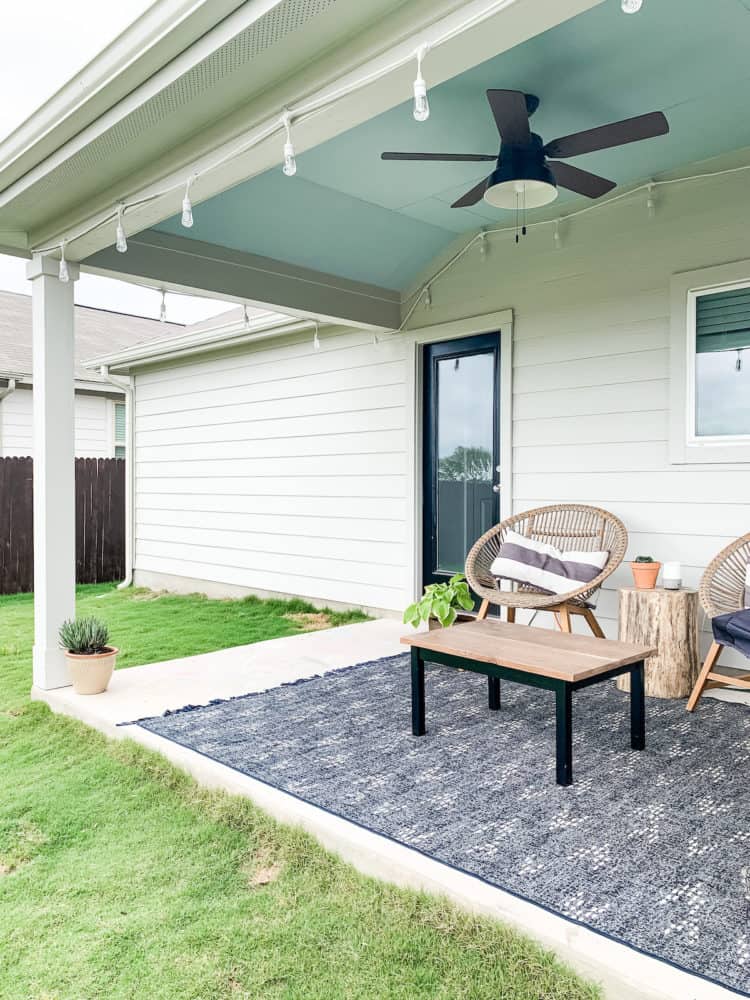 What is haint blue?
I honestly didn't know until recently either – I have seen lots of charming blue-ceilinged porches in the south and have always loved the look but I didn't know that it had any meaning.
I decided to do some research and learn the meaning behind the tradition – turns out, that pale blue-green shade that I've always loved has quite a history! Haint blue was originally thought to ward off ghosts or evil spirits (also called haints) and was meant to mimic the appearance of the sky or water and trick the spirit into leaving. This color was used on far more than just ceilings – it was used on exterior trim, decor, and more and thought to help protect the home. My research indicates it originated in Georgia and South Carolina and was a part of the Gullah culture – over time, it permeated a lot of the southern areas and became a southern tradition in its own right. You can click here to read more about the origins of haint blue and the deep, cultural significance it has for descendants of this culture.
I, obviously, don't have ties to the Gullah culture and do not want to even begin to indicate that I was painting my porch ceiling blue to co-opt this beautiful tradition and significance. In the decades since these beliefs were widely spread in the south, the tradition of a blue porch ceiling has become pretty ubiquitous and I've always loved the look. But, I think it's important to know the history behind why these things become so popular, so I'm glad I did my research!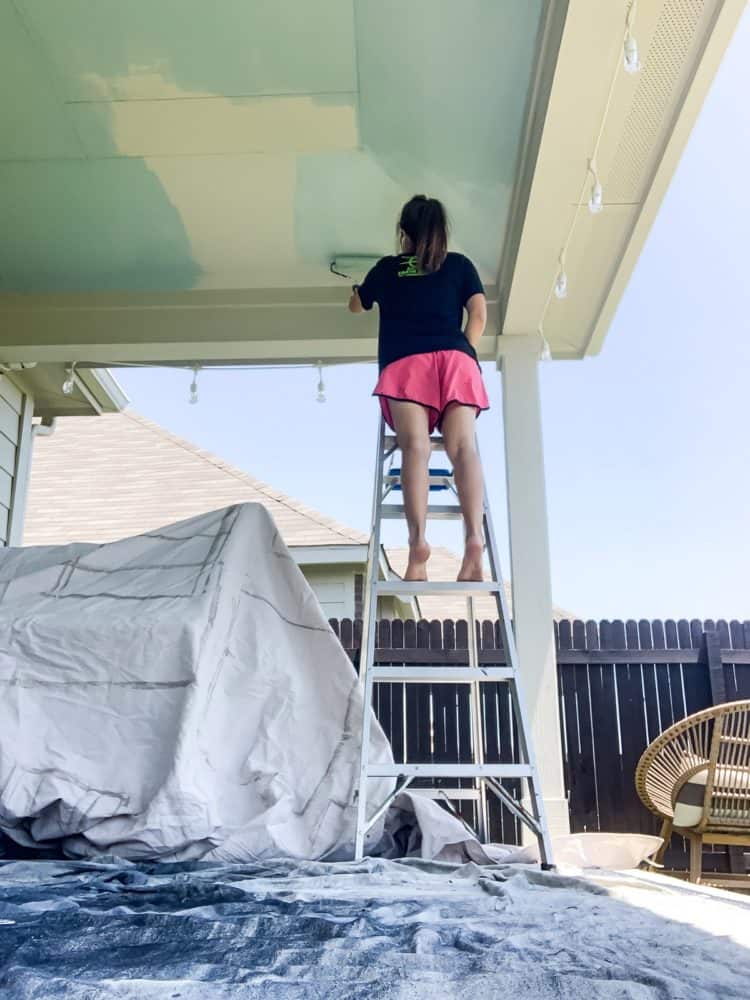 Choosing a Color + Painting Tips
The color I chose for my haint blue porch ceiling is Rain by Sherwin Williams. It's a pale gray-blue that blends pretty perfectly with the sky on clear days. It makes the porch ceiling feel a bit taller and makes me smile every time I look up!
If you need some tips and tricks for painting, click here for my full guide to painting a room. The same basic principles apply when it's a ceiling! I just used a brush and a plain roller, but if you don't want to climb up and down a stepladder a zillion times, I recommend an extension pole!
Need some more color ideas to try a haint blue ceiling yourself? Here are a few of the colors I was eyeing – I included picks from Valspar, Behr, Benjamin Moore, and Sherwin Williams to make sure you've got an option no matter what your brand preference is.
haint blue porch colors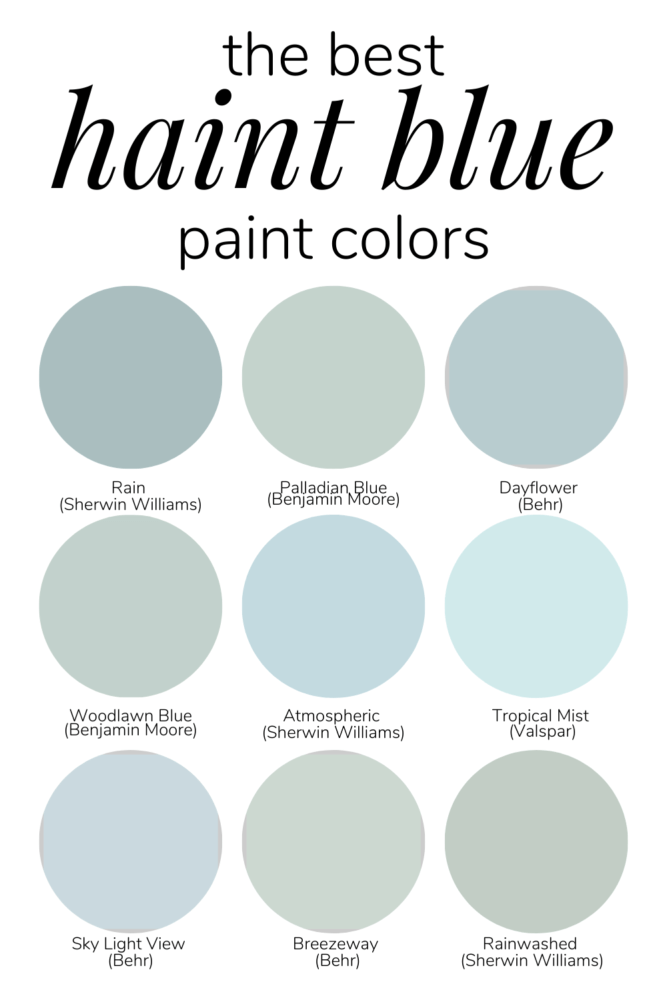 While we were at it, Corey and I decided to add a ceiling fan to the back porch as well. We had one in our last house and we had it on almost 24/7 so I knew it'd be worth the effort. On those 105+ degree Texas days, you'll take any relief you can!
I love the fan we ended up going with, and I think it really kind of completes the look out here.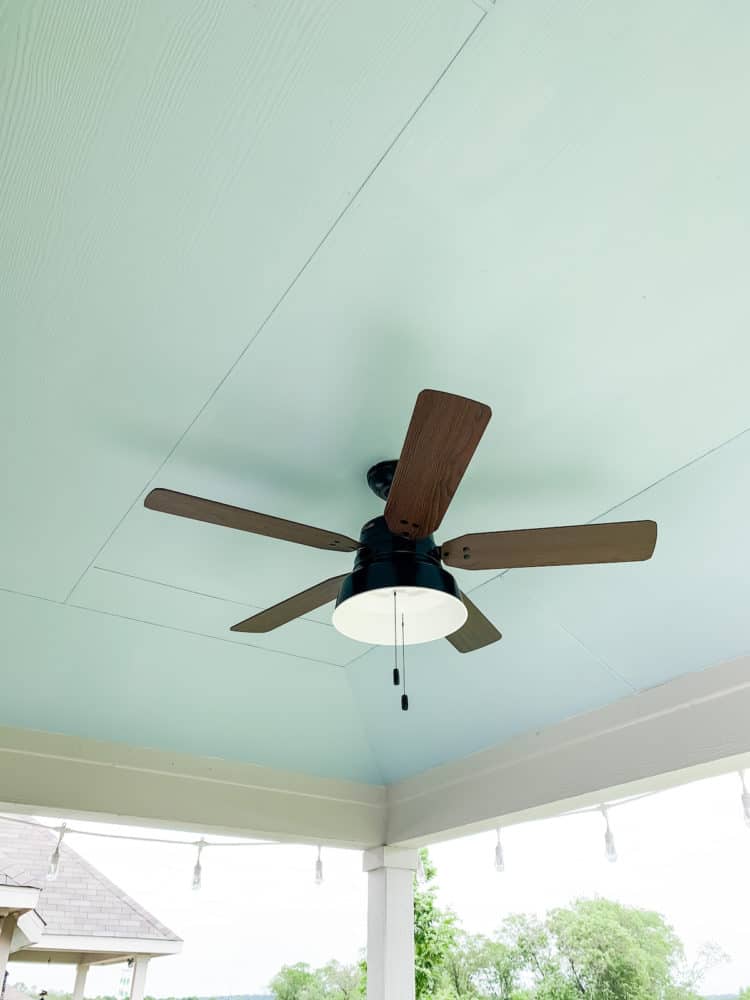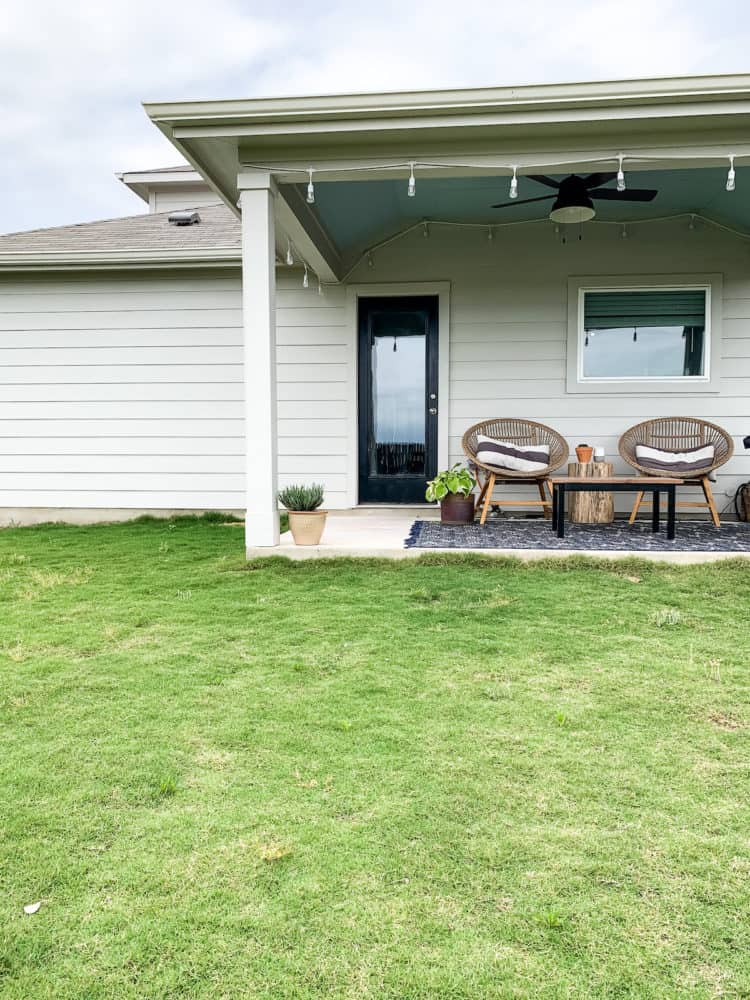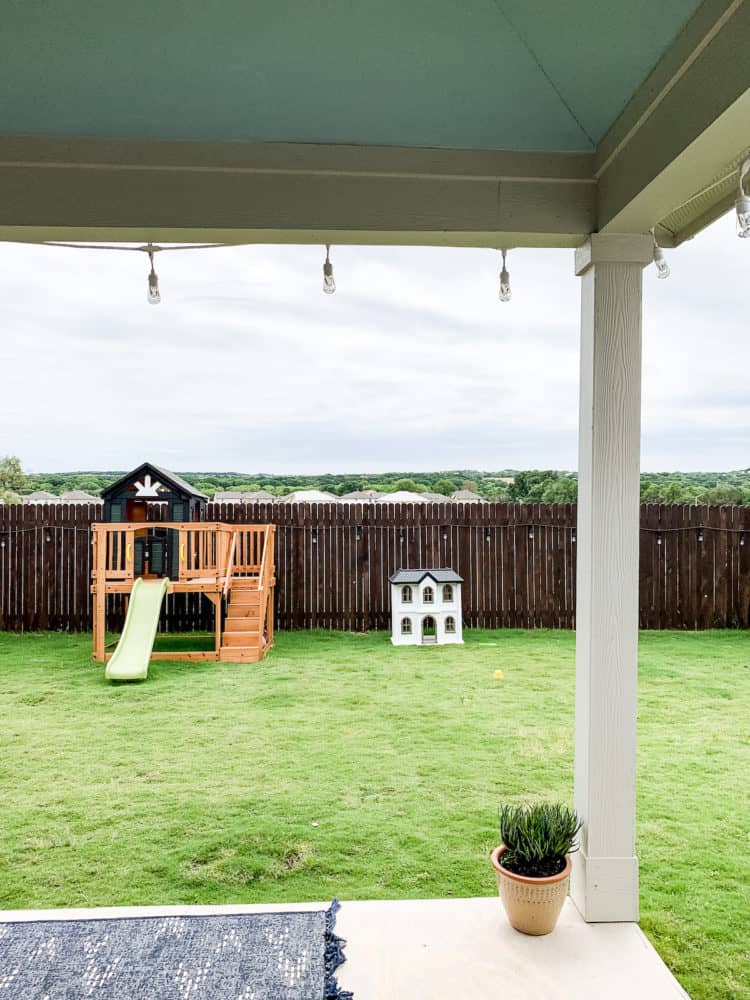 Other Backyard Projects