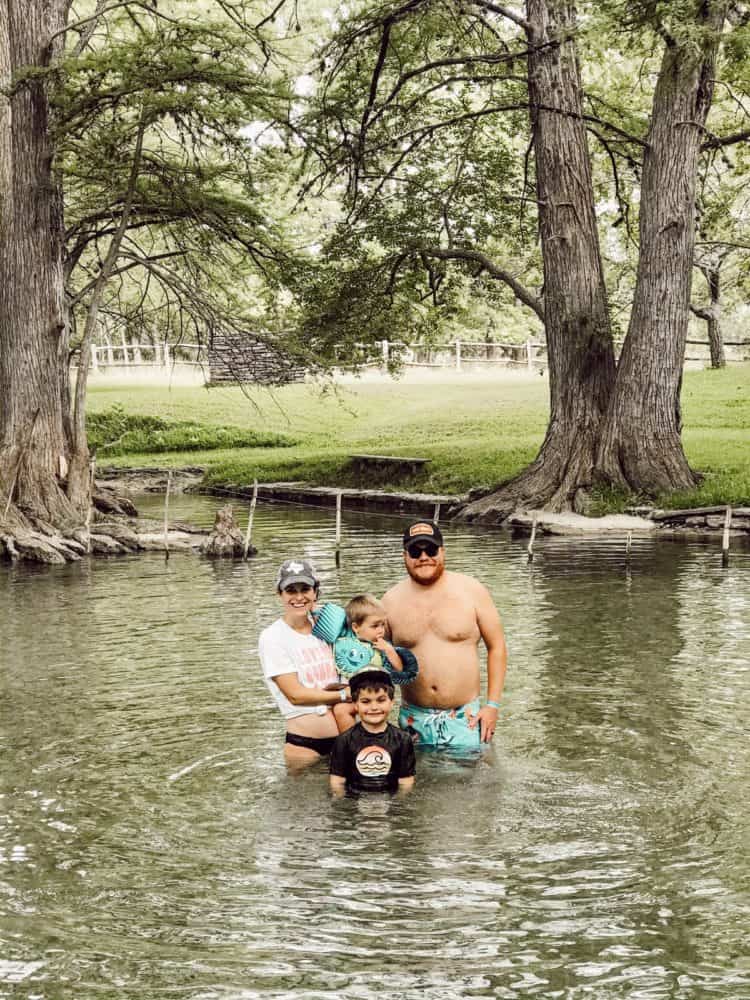 You know that feeling when you get home from a vacation, and you know you should get back to real life and do all of your normal cooking, cleaning, and work…but you feel so oddly detached from it all after a few days away that it just seems impossible?
Yeah. That's where I'm at today.
This week we escaped to a beautiful Air B&B outside of Austin that sits on over 100 acres. It has a pool and a hot tub and more than enough room for the kids to run around and blow off some steam. It was so good for all of our souls, and we're not really ready to be back to normal life yet!
Here in Texas, things are looking incredibly bleak with the pandemic, so we're going to spend our holiday weekend (and, you know, all the days after it) hunkered down and not leaving the house. It's looking more and more like Jackson will still be doing virtual learning once the fall semester rolls around, so I'm slowly starting to wrap my brain around what that might look like and how I can continue to get my job done while also educating him (oh, and wrangling Grant, who finds new and interesting ways to get into trouble on the daily).
It will come as no surprise to you that we're already dreaming of our next mini family getaway – because what else are we going to do?!
ICYMI: This week on the blog
Elsewhere on the internet…
Have a great weekend!