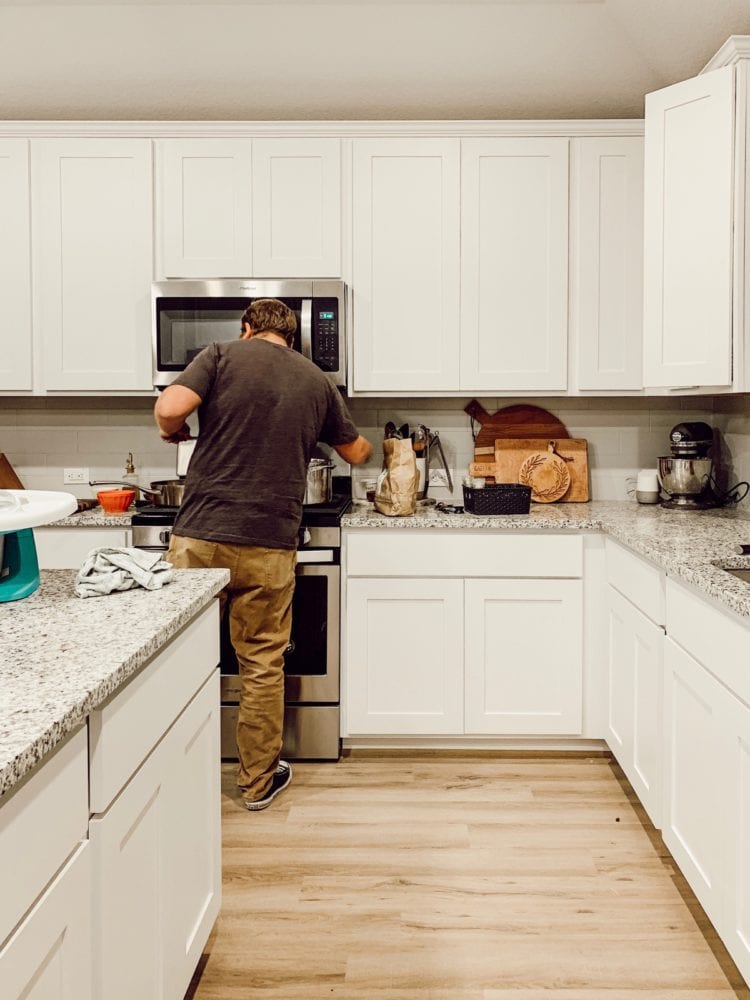 As of today, we've officially lived in this house for one week.
To be honest, it still feels a little surreal after planning and dreaming about it for three full months (plus years of dreaming about a house just like this before that!). Corey joked earlier this week that it felt like we were living in an Air B&B and he wasn't wrong – we don't really know where everything is, it all feels unfamiliar, and we're constantly stubbing our toes when we get up in the middle of the night to go to the bathroom.
But, that's just part of the adventure of moving, no?
I had kind of forgotten that the first few weeks in a new house feel so strange. It doesn't really feel like home quite yet, even though you logically know that it is. We're slowly settling, though, and every day it feels a little more normal. I'm already getting a little antsy to put some color on the walls and personalize things a bit – but we're determined to take our time and make sure that we don't rush anything.
Speaking of projects, though, we did finish up the epoxy flooring in our garage and I'm in LOVE with it! I'm going to wait until after Thanksgiving to share (the blog is always a bit quiet the week of Thanksgiving!), so stay tuned for more on that soon!
ICYMI: On the blog this week (And last week!)
Elsewhere on the internet
Have a lovely weekend!