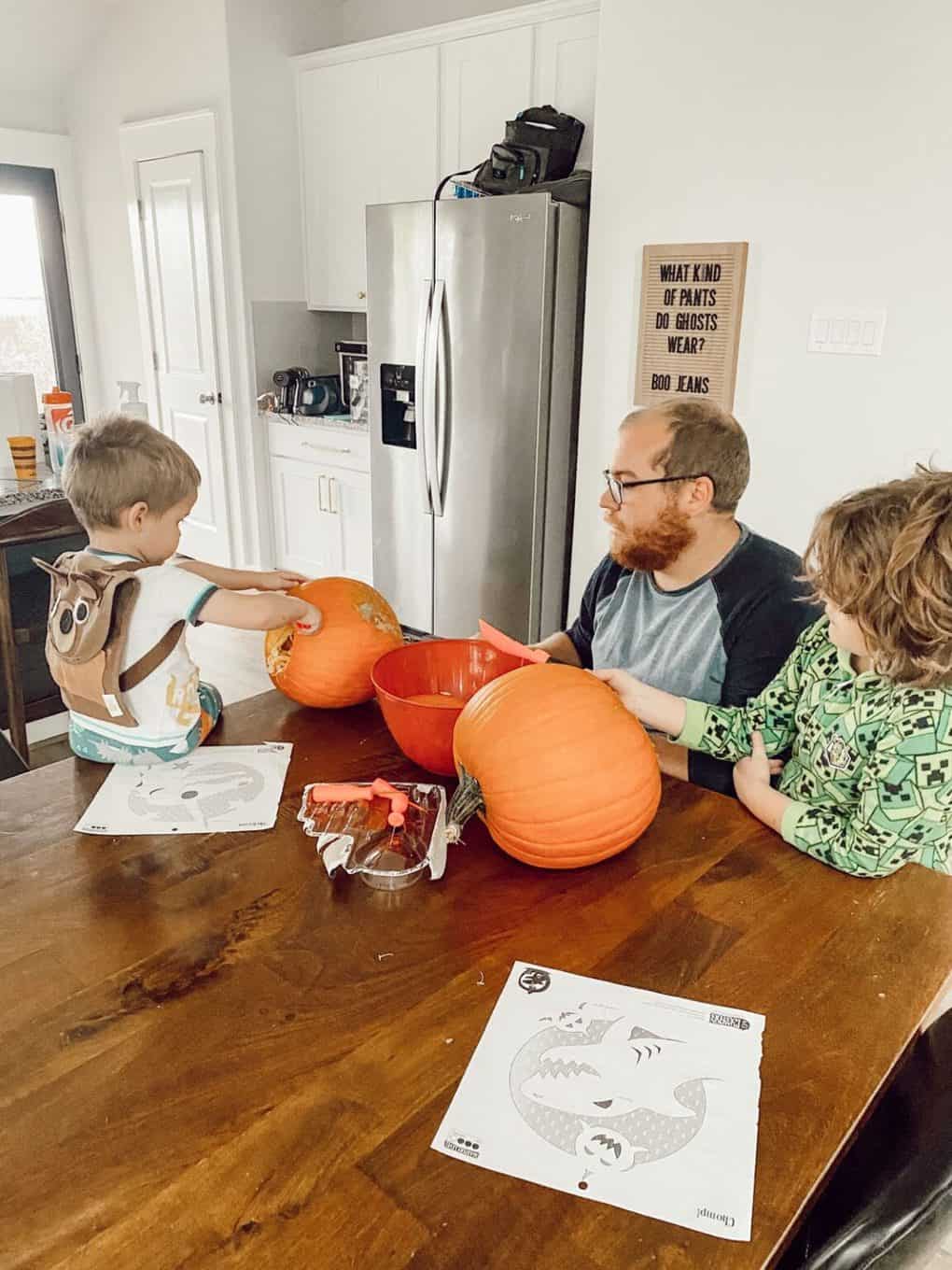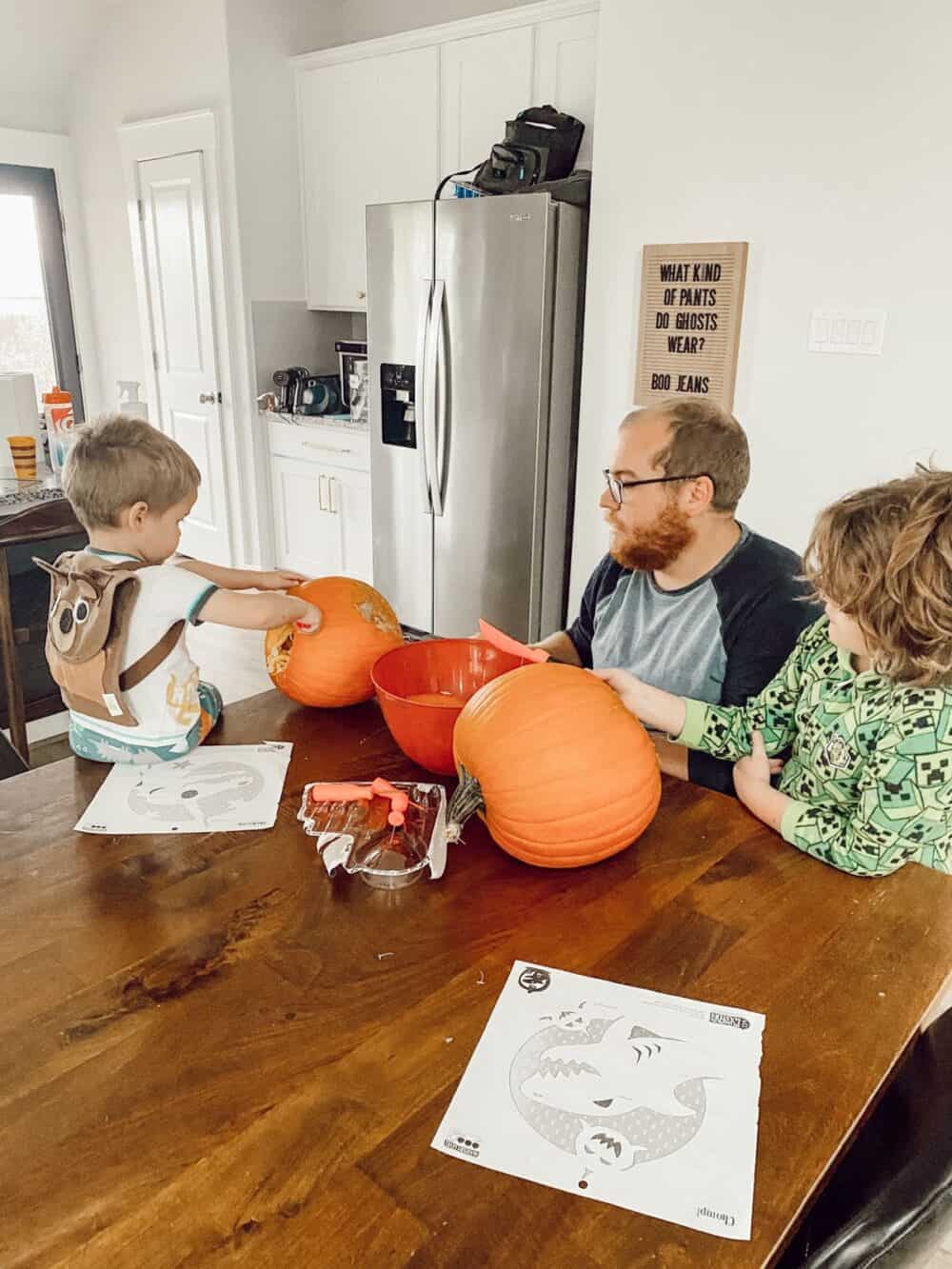 It's the last Friday of October and I, for one, couldn't possibly be more excited about it.
I've always been an early Christmas decorator, but this year I think I might break my own records – is Monday too soon to get my tree up?!
Of course, our two year house anniversary (!!!) is coming up in two weeks, so I have to take a bit of time between the Halloween decor and the Christmas decor to get a few photos! You can see last year's house tour right here. It's wild to think that we've already been here for two entire years, because this kind of still feels like "our new house". I love that it still feels fresh and exciting after two years here, and I'm hoping we can hold onto that feeling for as long as possible!
Since it's the end of the month, I figured today was the perfect day to do a little roundup of my favorite things from October, as well as all of the things you purchased most this month! It's always fun to dive in a little and see what everyone was gravitating to, so let's just jump right in!
5 things i loved this month
My new house shoes. I used to exclusively wear Ugg moccasins, and I LOVE them. But, my first pair was ruined during Jackson's birth (don't ask…) and it took a few years for us to replace them because they're so darn pricey. We finally got me a new pair and shortly afterwards I got pregnant with Grant. And my feet grew…so they no longer fit! I've given up and decided that pricey house shoes just aren't for me, and I snagged these from Amazon. They're so comfortable and fluffy and wonderful and they haven't left my feet since they arrived! Note: the reviews say to order up a size, but I tried that and ended up having to exchange them for my normal size!
Overalls. I've wanted a pair of jean overalls for years, and I finally got a pair this week! They're so dang cute and so comfy – now I just have to actually wear them. Been browsing for outfit inspiration all week, and this post was particularly helpful.
Squid Game. I know everyone is talking about it, but oh-em-gee, it's so good. I've always been a big fan of this general genre (you know, ridiculous and gory, but with a killer story – a la everything Quentin Tarantino has ever made), but this is one of the best shows I've seen. We immediately starting watching Alice in Borderland right afterwards, and it's honestly just as good!
My Cricut EasyPress. I recently got a Cricut and an EasyPress and I'm a shirt making machine. You know I love a good graphic tee, and I've been making them like crazy since I got this. I even made matching David Rose "Ew, running" shirts for me and two of my friends to wear to our neighborhood group run this week! You can see some of the other shirts I've made with it right here. (Side note: surprise?! I have a second (food and craft focused) blog I've been playing around with but, shhhh don't tell anyone!)
Board games. Just, in general. Corey and I took a bit of a hiatus from playing games together as much (because, life), but we've been making an effort to have a game night at. least once a week. It's been SO NICE and we've missed it so much! You can see a bunch of my favorites right here, but I've been really wanting to try this one – we got it for my mom and dad to play up at the hospital and she keeps telling me how fun it is!
Your Top 5 from October
Now, let's take a look at the top 5 links you purchased from this month!
What were some of your favorite things in October?