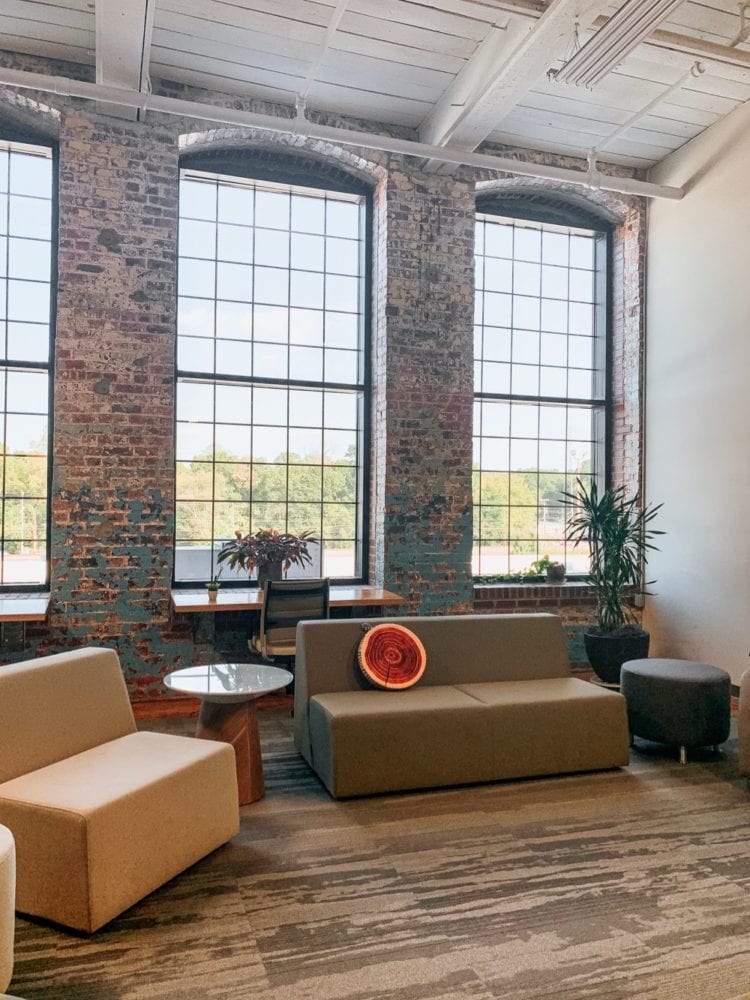 This post contains affiliate links. Click here to read my full disclosure policy.
Happy Saturday, friends!
This week, Corey and I were in North Carolina to visit the Greenworks headquarters with a group of super talented people, and I was so inspired by their offices. They're in a huge, 100+ year old building and every detail was just dreamy. There were giant windows everywhere, tons of old, beautiful brick, and original wood floors that made me a little swoon-y.
Honestly, I had a hard time focusing on the amazing tools I was learned about because I was so distracted by the architecture of the building!
As much fun as we had, I'm thrilled to be home and excited to settle back into a normal routine. We went out with my family to celebrate mine and my brother in law's birthdays last night, and today we've got a mini family photo session that I've been looking forward to for weeks!
In other news, I had the (incredibly fun) opportunity to interview our Realtor for a post on the Homes.com blog all about maximizing your return on investment when selling your home. It has some FANTASTIC tips for making the most profit possible, and if you're thinking about ever selling your home, you'll learn a lot!
ICYMI: ON the blog this week
Elsewhere on the internet…
Have a happy weekend!
P.S. Here's a fun (and super simple) fall project idea for you this weekend.