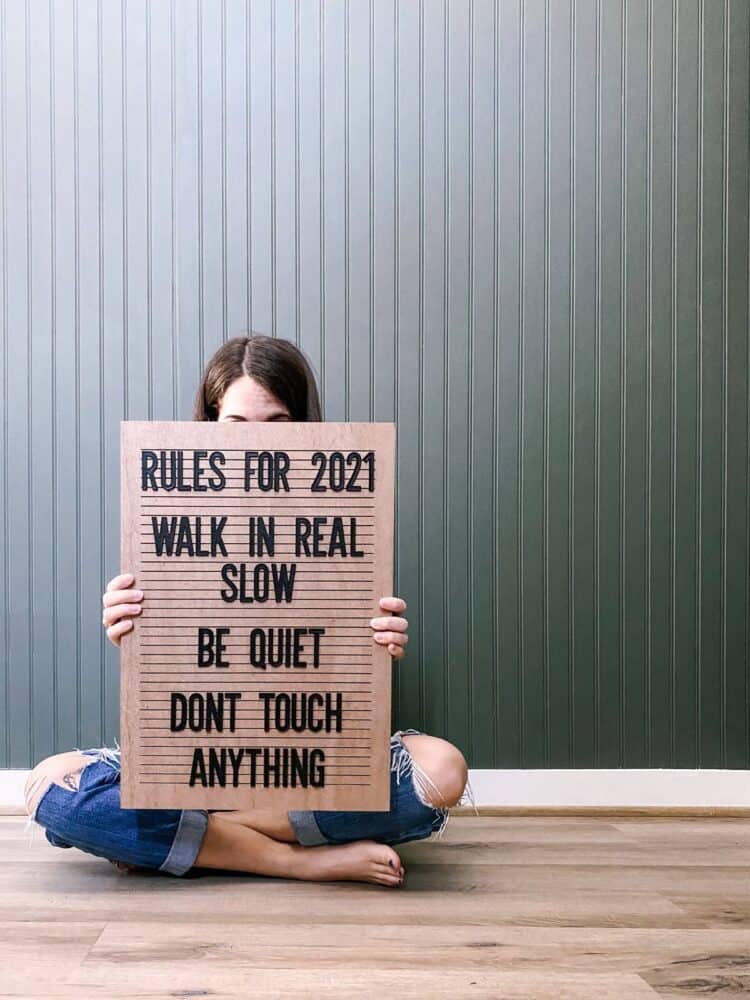 Can I be really honest for a second?
I'm a little nervous to even set goals for 2021.
I feel like I shouldn't do too much talking about how this is going to be such a great year, or how I have so many amazing plans to accomplish so much.
I kind of feel like maybe we should just enter this year reeeeally slowly and carefully and not cause too much of a stir. Wouldn't want to tempt fate, you know?
But, despite my nerves about actually putting my goals and dreams for this year onto paper, I really do want to set some concrete goals for 2021 because the Enneagram type 1 organizer/planner in me is always very eager for the "fresh start" feeling that a new year brings, and I always start the year off with grand plans of being crazy organized, crushing all of my goals, and changing the world.
My enthusiasm tends to fizzle out a bit come April or May, but (and I say this every year…) I think THIS year is the one where I really stay focused all year long.
See, I'm doing it already.
Sorry, 2021. My expectations are very low, I promise. Honestly, I'll just be happy if we can end the year without needing a mask to go to Home Depot. Is that a possibility?
I find that it helps me stay organized throughout the year if I sit down and write down a few things that I really want to accomplish in my home, specifically. I also set business goals and personal goals, but this post is all about the HOUSE goals. It's like a little "coming soon" for you so you can see what you can look forward to this year…assuming all goes according to plan.
Which, you know. As 2020 taught us, it might not.
You can see my goals from 2020 right here, and you can read this post to see how I did on them (surprisingly well, considering!).
I'm feeling a little scarred after how, um, unpredictable last year was, so I am keeping things relatively vague and open – here are the 5 home and project-related goals I've set for myself in 2021!
2021 Home GOals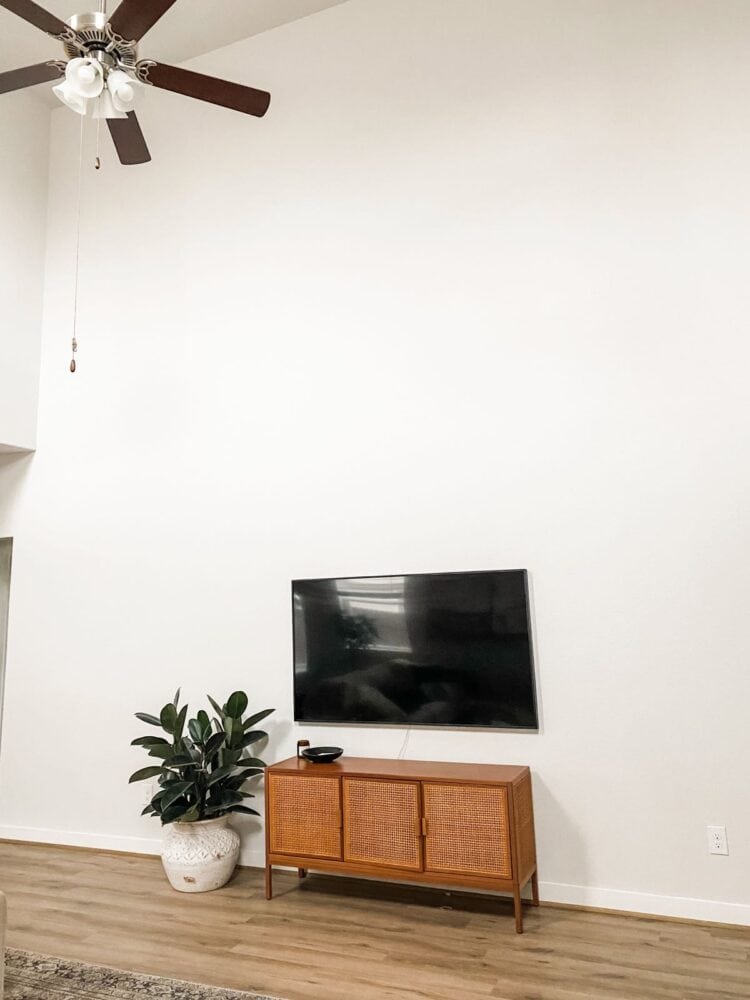 Add a fireplace to the living room. The electric fireplace has been ordered, the paint colors have been picked out, and the fireplace has been designed. This project is starting THIS MONTH, and my goal is to have it complete in time to actually enjoy it a bit before the weather warms up in March. This was something I really wanted to do last year, and almost started several times, but the timing was just never quite right. I'm really excited to get started on this one and feeling really happy that I waited, because I finally landed on a design I really really love. This is our first BIG project of the year!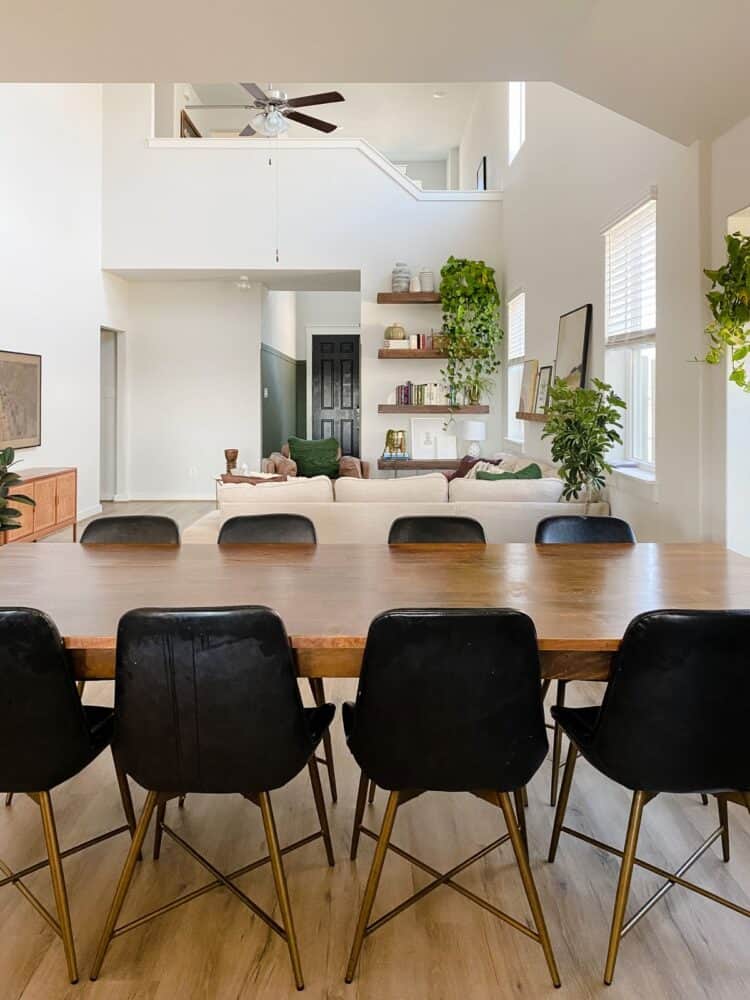 Finish replacing (almost) all of the builder-grade lights. Our living room still has an ugly fan (that has literally never been used), our dining room has no chandelier, and the lights in the hallways are bland and boring. Lighting makes such a huge difference in a home, so I really want to focus on it this year and get through replacing all of the lights that we still don't love! This does not include bathroom lighting, because we still have big renovation plans in all of our bathrooms, so it makes sense to wait on those.
I'd also love to put a little more attention and effort into the accent lighting in our house. We've done far better in this home than in any of our other homes with adding lamps and ambient lighting, but this is an area I really want to focus on in general this year!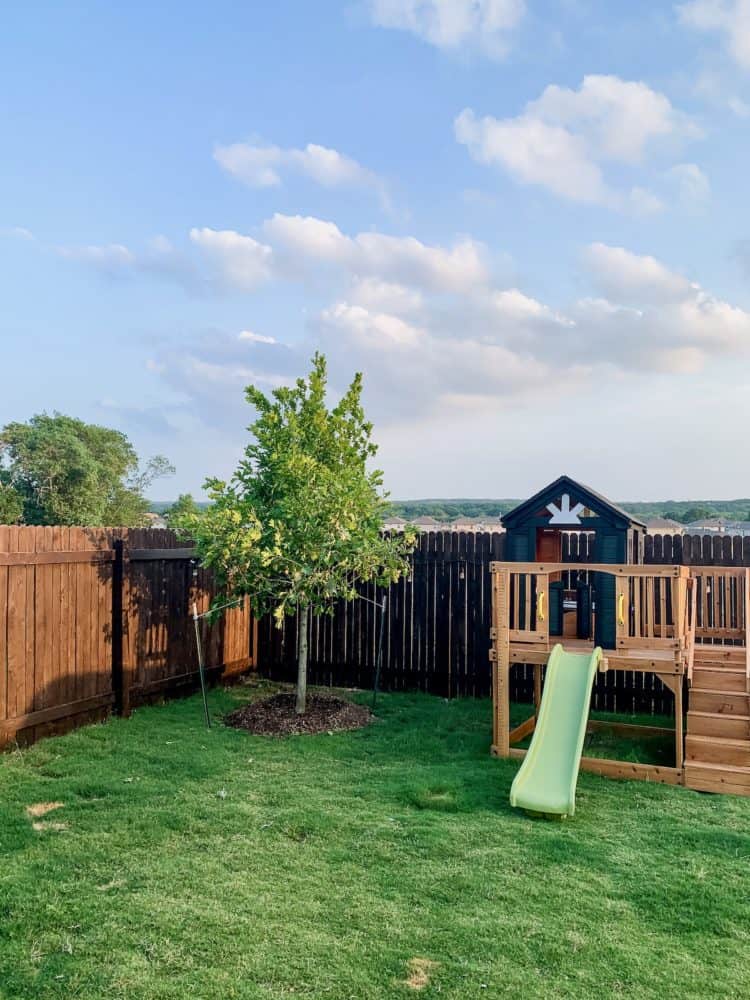 Make some exterior/landscaping progress. I honestly am not sure exactly what I want to do when it comes to the landscaping in our home, but I do want to make it a priority to make at least a little bit of progress every single year (last year, we added a tree and expanded our patio!). Off the top of my head, I'd love to get some borders done around the trees and flower bed in our front yard, and also add another tree or a few big bushes along the fence line in our back yard. But, I'd also love to get a pergola added on the patio extension and add some flower beds around the patio…so, we'll just have to wait and see where the year takes us. I'm not going to make any concrete plans here until I put a little more thought into it!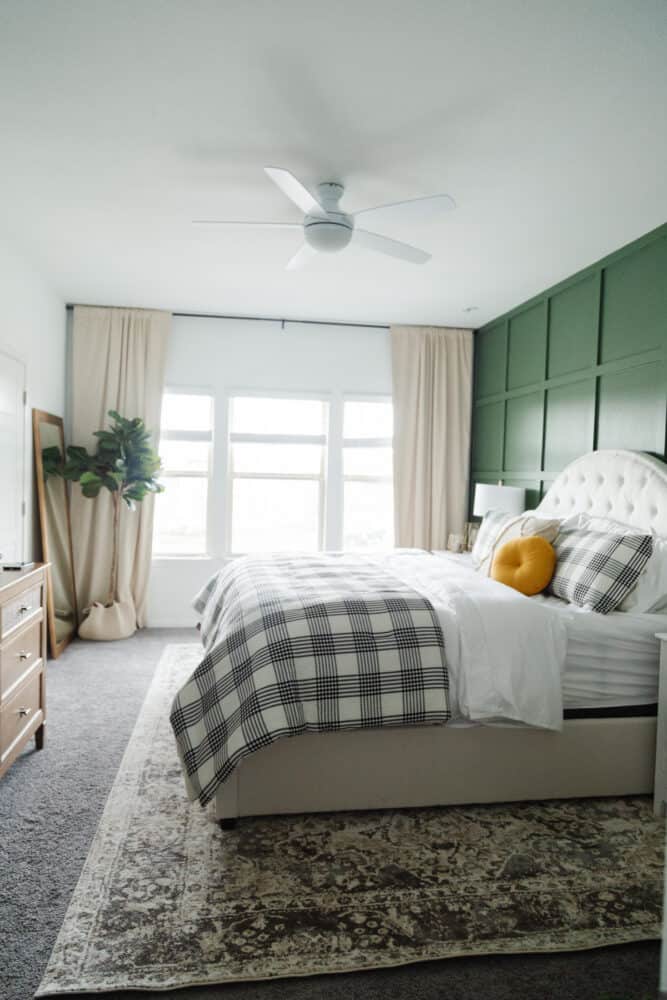 Complete at least 4 projects for other people's homes. In the last couple of years, I've dedicated a little bit of time to helping other people with projects in their home – like my parents' kitchen or Parisa's bedroom. It's so fun stretch my creative muscles a bit and work with someone else's style, and I think it helps keep things a little fresh and fun here on the blog too! So, I'm making it a goal to do (at least) one project each quarter at a friend or family member's house (or even donate my time and efforts to a charity organization or something along those lines). I've already got a couple projects planned in other homes that I'm so excited for, so I think this will be a fun one!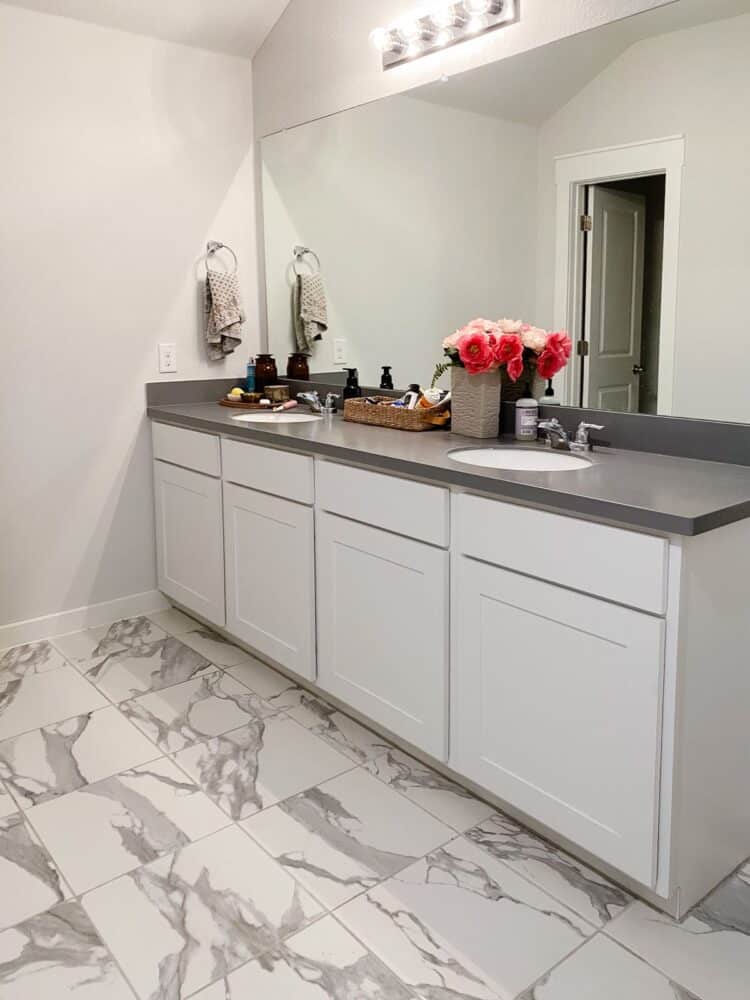 Complete one other large-scale project. How's that for vague? I refuse to tempt 2021 with this last goal! I have a lot of options in mind for what our other "big" project for the year could be, but I don't think I'm quite ready to really settle on something. Some days I think it'll be our master bedroom closet. Other days, I think it will be the powder room downstairs. And other times, I want it to be adding a window and making a few updates in our bathroom! Wherever we land, I want to take on at least one project in our home that will make a big difference (other than the fireplace, of course). The details are still TBD…but you know I'll keep you posted!
Of course, these five goals aren't the only things I plan to accomplish this year. I have a laundry list of other, smaller projects that I'm really hoping to tackle in 2021 – here's a peek at just a few of them:
Add some under-cabinet lighting in the kitchen
Work on the upstairs hallway (possibly a gallery wall?)
Organize all the closets
Create a cozy corner in my bedroom to work (I'm thinking leather chair!)
Update our back patio layout and furniture – it's not working for us
Finish getting the garage organized (we're so close!)
…plus a whole bunch of other small DIYs, organizing projects, and more.
It's going to be a busy year!
But, you know, also a calm and simple year with very few expectations.
You hear me, 2021? Very calm. Very simple. Low expectations.
Let's see where the year takes us, shall we?!