The 2022 Gift Guide: For the Kids
It's gift guide season! I don't know about you, but the older I get, the earlier I start shopping for Christmas gifts. Corey and I have already purchased several things for each of the kids! There's something so incredibly satisfying about being done with shopping in time to fully enjoy the holiday season without stress.
I absolutely adore when I see gift guides popping up on all of my favorite blogs, because I rely on them heavily for ideas. So, I always like to try and provide the same service! This week, I'll be posting a new guide every day. Hopefully, they'll give you some inspiration and ideas, and will help make your holiday shopping experience as pain-free as possible.
Today's gift guide is all about the kids. I always lean towards craft and STEM-based gifts, along with lots of games and books. I find those are the things my kids tend to play with the most, over silly toys that they'll get bored with really quickly. Of course, they always have a few toys they ask for, and we get those too! But, I like to mix in a few things that I know they'll use often, and this list might be my favorite one yet. I would buy every single item here for my kids. In fact, we have quite a few of them, and when Jackson saw this guide he added several things to his own wish list.
Let's get to it!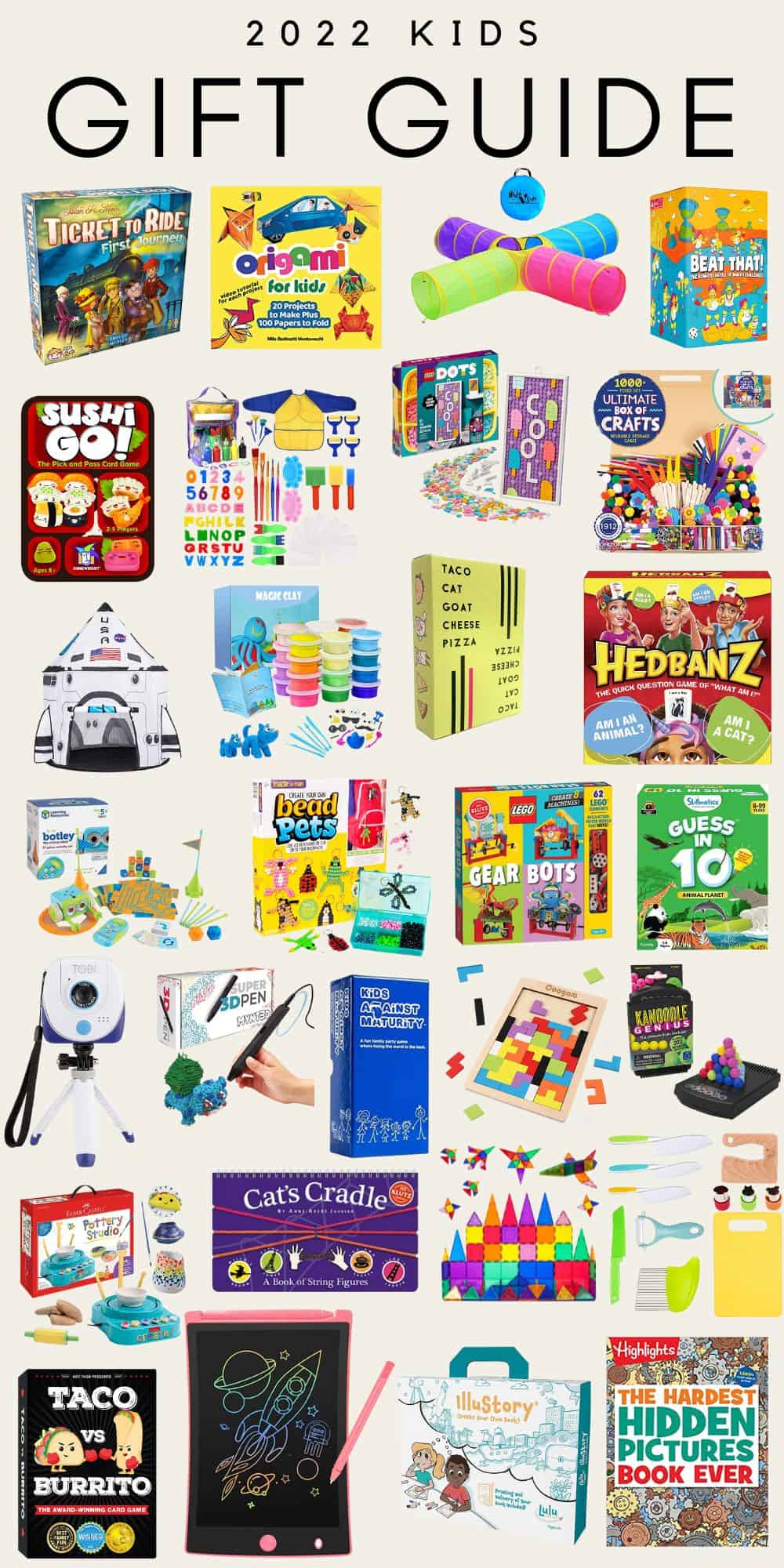 2021 Kids' holiday gift guide
subscription gift ideas
I always like to include some subscription ideas on my gift guides, because I think they're one of the best gift ideas around. I just love a gift that continues to arrive month after month! My mom gifted our kids a Kiwi Crate subscription a few years ago, and getting their Kiwi Crates in the mail is the highlight of their month. Here are a few fun subscription-based ideas that your kids are sure to love!
Previous gift guides
Need even more ideas? Here are some links to past gift guides that might help you out!