The 2022 Gift Guide: For Your Bestie (Or Yourself!)
It's Day 2 of gift guide week, and today's is always my favorite type of gift guide to put together. Today, we're chatting about gifts that are perfect for your best friend. Or your mom. Your sister. Your neighbor. Someone you want to treat!
This list is also great for yourself. I always struggle to come up with things to ask for, so if you need inspiration this might be a good place to start.
When I'm shopping for my best friend or thinking about what I want, I tend towards things that feel indulgent and a little frivolous. Things that I know she'd want to buy for herself, but probably wouldn't. Things that are pretty and special, but still practical. It's a delicate balance and one I take very seriously!
So, here are 25 gifts that would be perfect for someone you love who needs a little treat!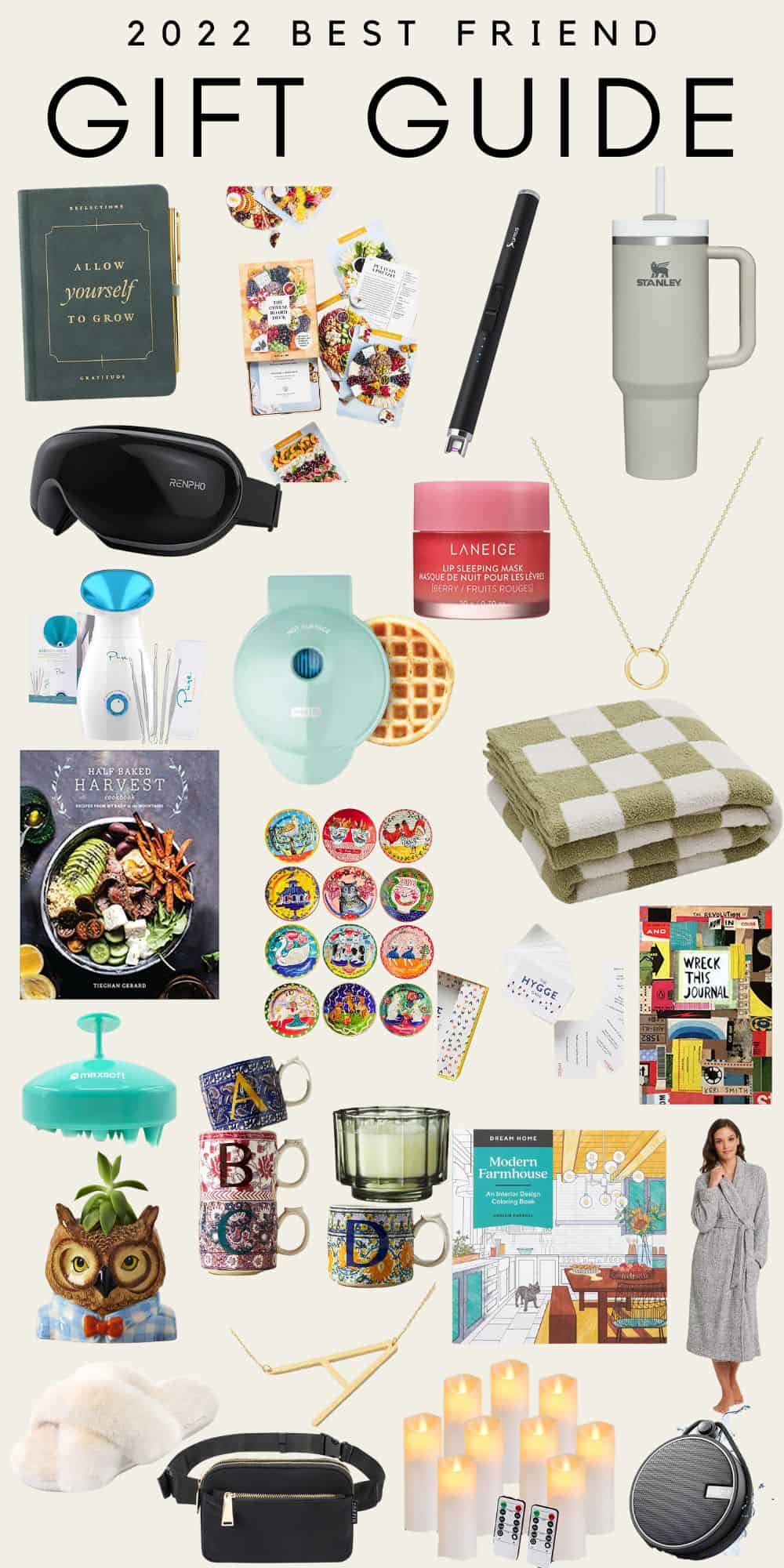 2022 Gift Guide: for your best friend
I have several of the things on this list – the fanny pack is so good, and I use my facial steamer constantly. I love the shampoo brush for applying dry shampoo, too! Honestly, I would be thrilled to get anything on this list. Hopefully it helps give you a little inspiration!
other gift guides
Here are some other related gift guides, if you need more inspiration.