On Appreciating Your Home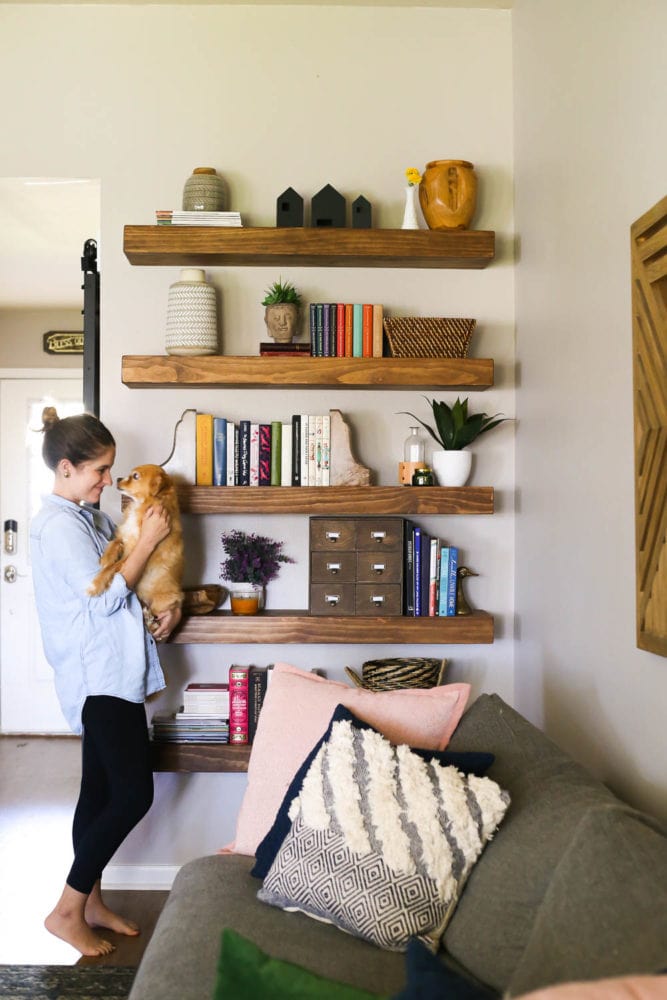 I'll be the first to tell you that our home is too small for our family of four (six if you count the dogs, and we probably should since one of them is bigger – and often needier – than both of my children combined).
I'll also be the first to tell you that it has a lot of shortcomings that just don't really meet the needs of our family. I'd love an office space. The garage isn't super functional as a workshop. There isn't enough natural light. There isn't enough storage space.
But, one thing that Corey and I have been talking about a lot lately is the idea of appreciating our home and all that it does do for us.
It all started when we watched Tidying Up with Marie Kondo a few months ago. In every episode, when Kondo first arrives in a home, she spends some time sitting on the floor saying "hello" to the home and encourages family members to thank the house for the shelter and safety it provides. Every time, the family seems reluctant to participate in the exercise, but they often come out of it with tears in their eyes.
After watching this happen a few times, we looked at each other and knew that we were both thinking the same thing – we don't appreciate our home nearly often enough.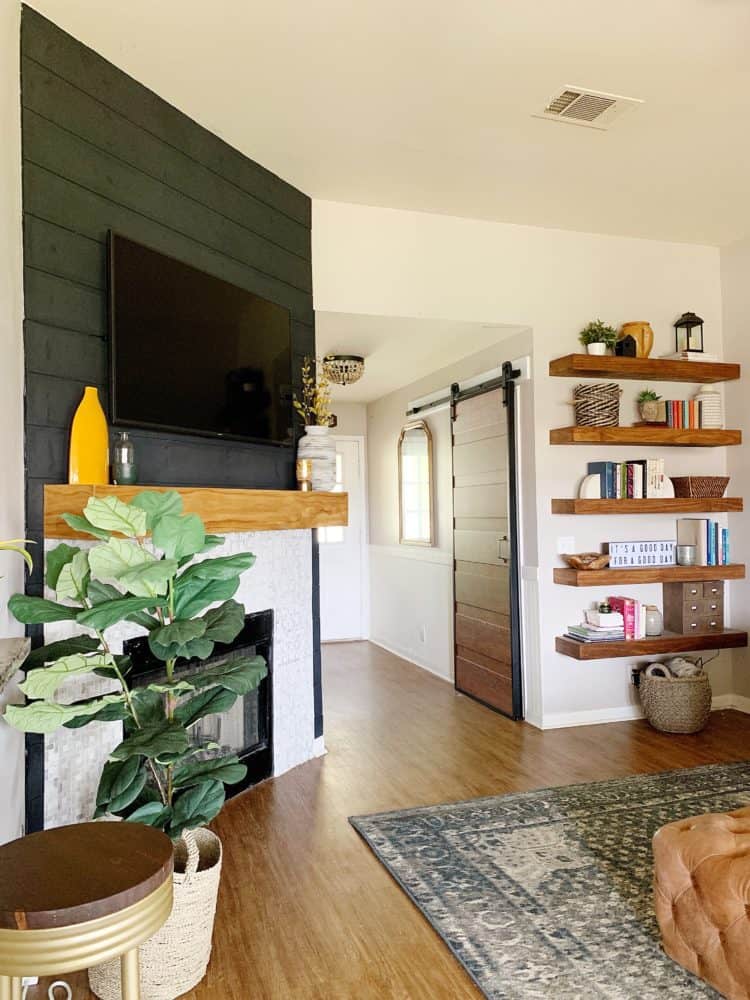 So, we've been making more of an effort to slow down and appreciate this stage we're in and the home we're in. I hadn't originally planned on talking about this here on the blog, but then it hit me that many of you may be in the same position as us.
Maybe you're in a too-small, in-between home while you save up for the home of your dreams. Maybe you're living with family because you aren't in a position to purchase right now. Maybe you're fine with your home but you still find yourself complaining about it more often than you'd like.
Maybe none of this has ever crossed your mind, but as you're reading this you are realizing that you don't know the last time you actively appreciated your home.
This post is for you. It's for us. It's for anyone who spends more time than they'd like thinking about the things they want to change in their home (or, the different home they want to move into).
Let's take some time today to thank our houses, okay?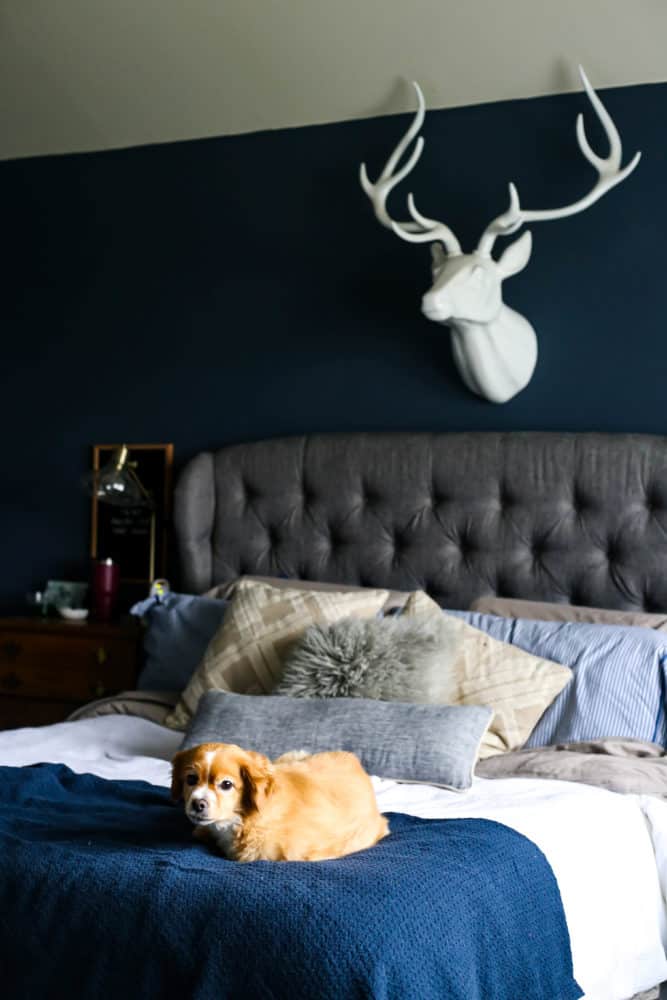 It's sounds a little hokey, I get it.
But think about it – your home is (likely) the most expensive thing you own. It keeps your family safe every night. It's your haven to return to at the end of a long day.
Do you want to have an attitude of resentment towards your house, or one of love and appreciation?
Even if your house is too small. Even if there are things you want to change. Even if it's not finished, or it's always messy, or it's mid-renovation.
Let's love our homes, y'all.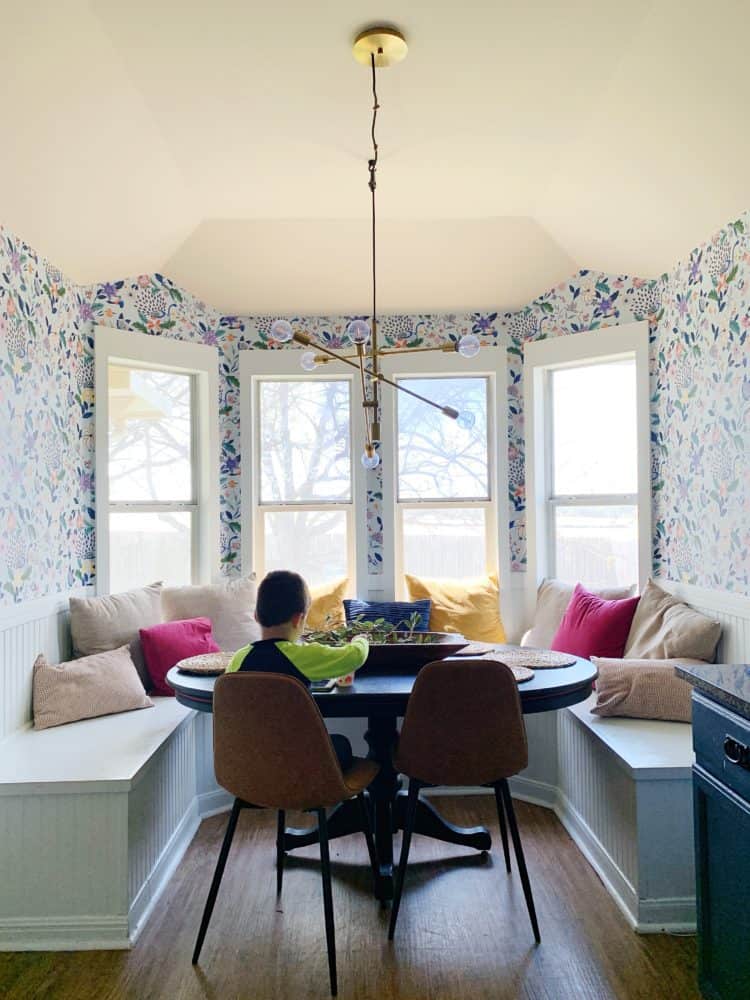 Here are 10 things about my home that I love.
1. I can watch the sunset every night from the bay windows in our dining nook, and it feels a little like a private show being put on just for me.
2. Our house is small enough that I can light just one or two of my favorite candles, and the smell permeates every single room.
3. This home has taught me so much about my design style, what I love, and what I don't. I'll walk away from this home with a better sense of what I want in a home and how to get there.
4. This home helped get us out of debt. Without this house, we'd still feel like we were drowning. This home quite literally changed our lives.
5. This house has encouraged us to take risks and learn that if often pays off to do something bold. From the black fireplace to the floral wallpaper, this home has so many little moments that make me smile.
6. We may not have a good spot for a Christmas tree, but our skinny tree from this past Christmas felt so, so special.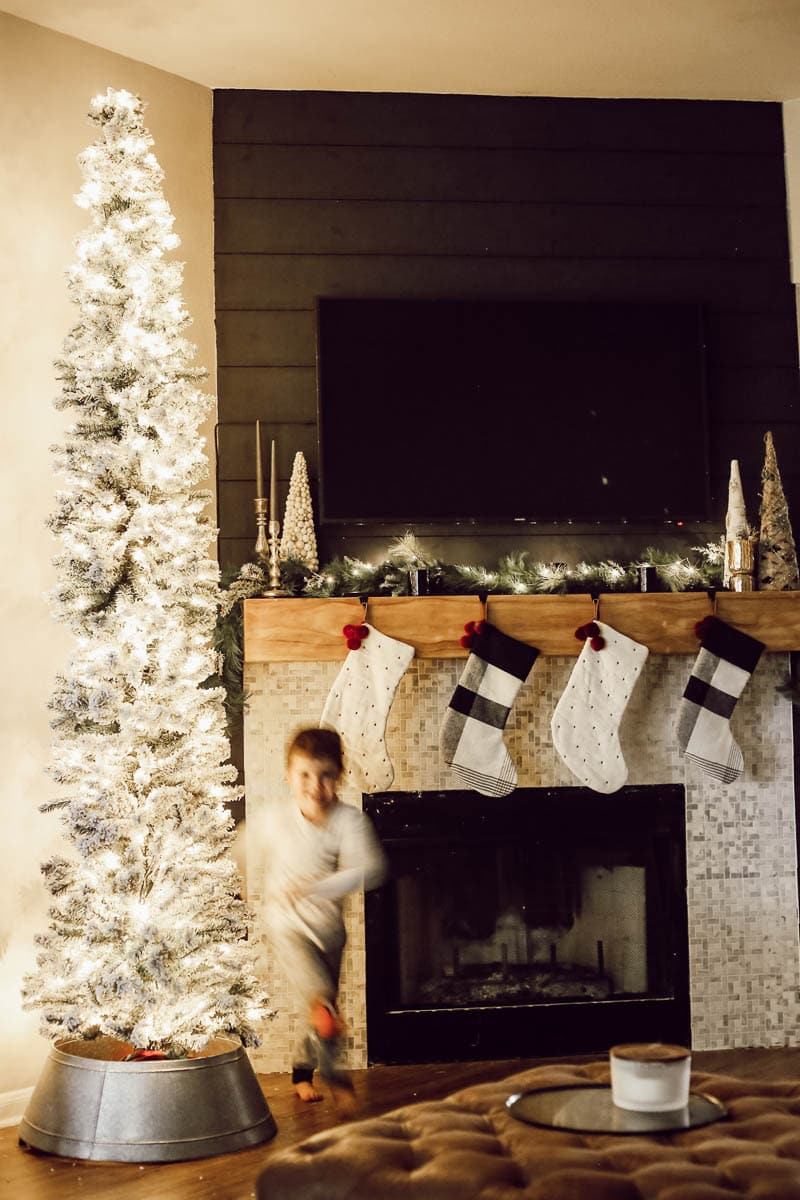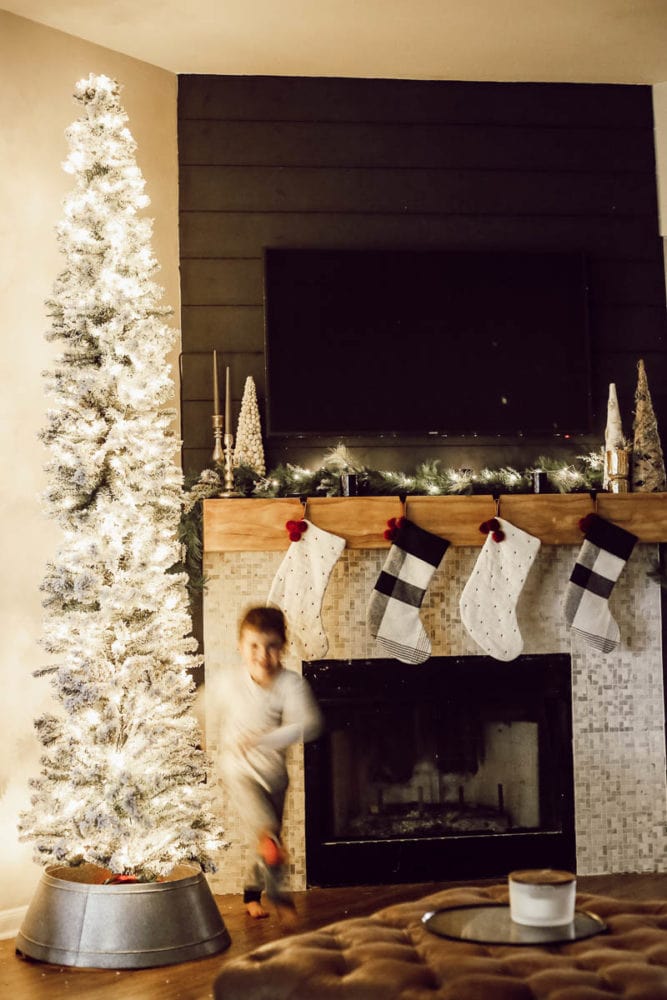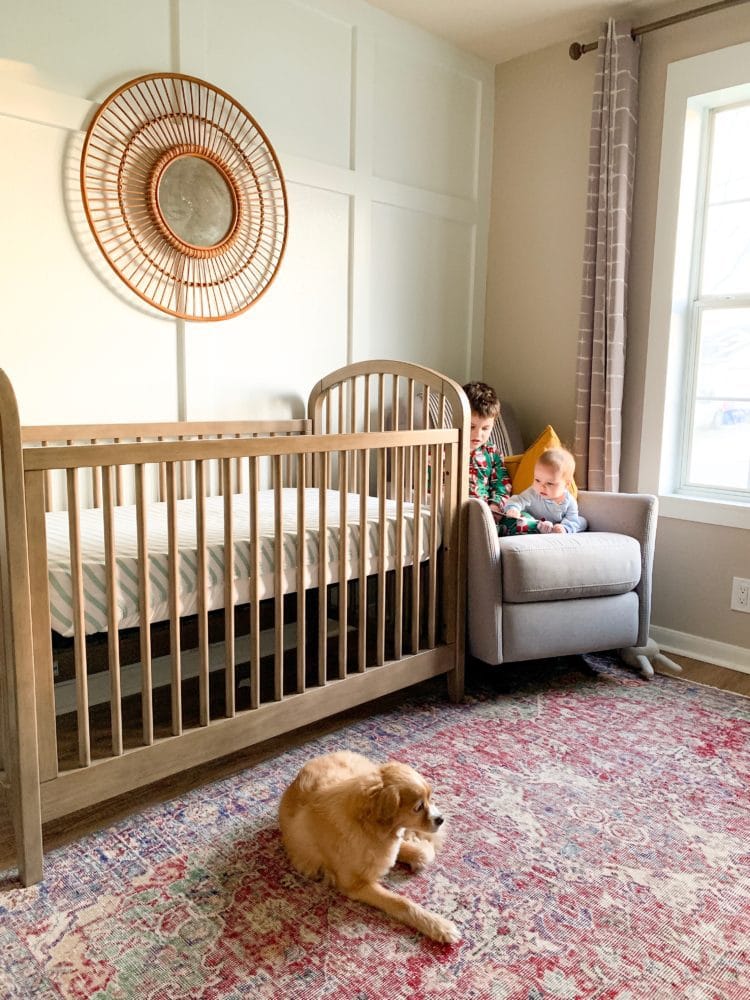 7. I found out I was pregnant almost exactly a month after moving into this house, which means our sweet younger son has basically always been a part of this home.
8. This home allowed us to experience the beauty of a newer build with no popcorn ceilings, double-paned windows, and walls that aren't so textured they can scratch your skin. This is the first home I've ever lived in with all of those features, and it was a little life-changing.
9. When the house is clean, all the windows are open, and I have some music on and a candle going, this home feels like the coziest, most welcoming place in the world.
10. No matter the downfalls, this home has become a part of our story. We brought a baby home here. We've had two magical Christmases. We've hosted holidays and dinners and game nights and play dates. It is the backdrop of our lives, our safe haven, and the only place we really want to be most of the time. This house is home, and we are so grateful for it.
Now it's your turn. I'd LOVE to hear the things you love the most about your home! Let's all commit to loving our home where it's at right now, for what it is right now, and for all it gives us.