Jackson's New Bed (Plus, All the Affordable Full Beds We Considered!)
Finding an affordable bed for a kid's room can be maddening. We always want to prioritize allowing our kids to have some creative control over their rooms. That means, we love to let them pick what goes in the room, and we try really hard to be flexible when they want to change it up. So…when we're shopping for things in their room we like to keep it cheap when we can. I'm not about to spend tons of money on a bed they'll want to swap out in two years.
It's a fine line to balance between letting them get creative and not being wasteful, so we always try to be really thoughtful when our kids start asking for changes in their room. Jackson just got a big room makeover about 18 months ago, and he still loves his room. But, he's been asking for some updates.
For starters? He was dying for a full sized bed.
I'm generally a believer that kids are fine in a twin, but Jackson loves nothing more than to spread out in bed and draw or play with toys. He's an introvert at heart and enjoys spending an hour or two in his room each night before bed just drawing and listening to podcasts. So, I felt like it was a reasonable ask. Plus, as much as we loved the storage in his old IKEA bed, I was getting tired of climbing up into it every night to read with him. I knew we'd both be more comfortable in a full!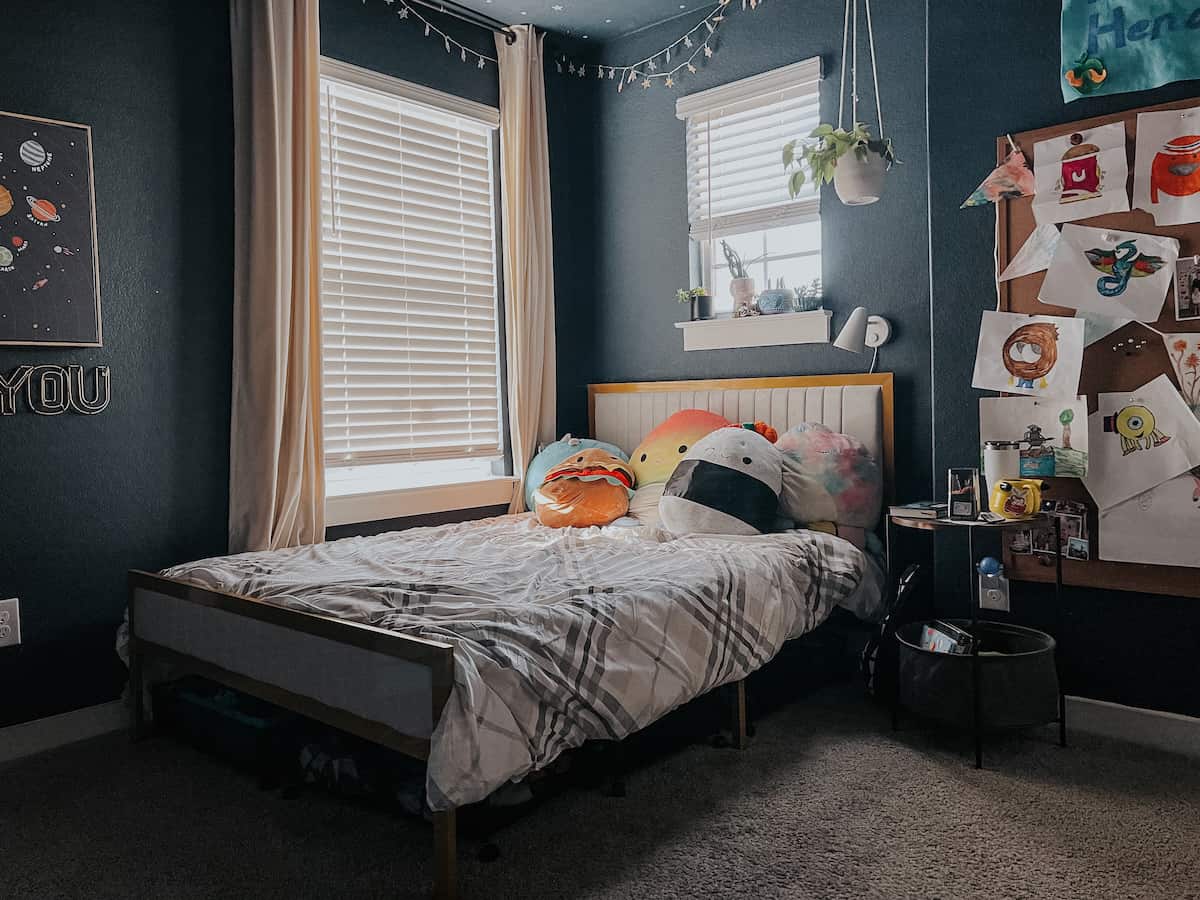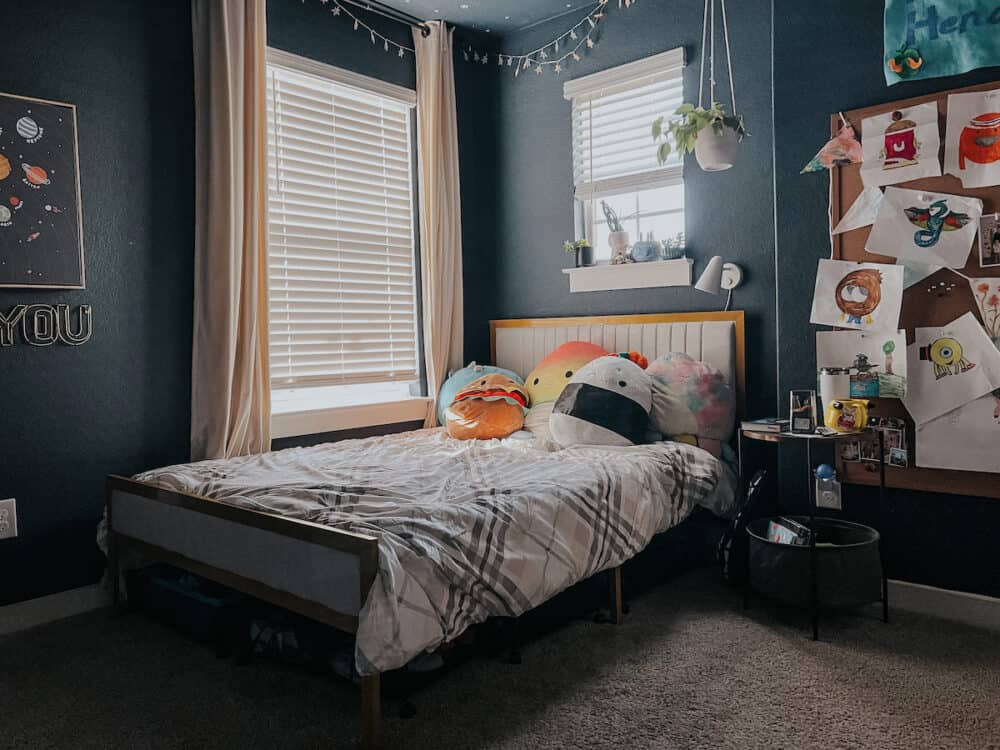 I did a ton of research when it was time to purchase his bed because I wanted to make sure we were being smart about it. He was losing four storage drawers plus some shelves, so I originally really wanted to find something with storage. But, because of the layout of his room and where the bed would be, most storage beds just wouldn't work all that well. The drawers are usually on the sides, and one side of his bed is against the wall!
So, I ditched the storage bed idea and instead decided to get creative with storage elsewhere. We'll get into that in a separate post, though. Today is all about the updates in his room, and all the beds we considered for this space.
I mean, I spent hours researching the best cheap full bed frames… I'm not about to let all that work go to waste!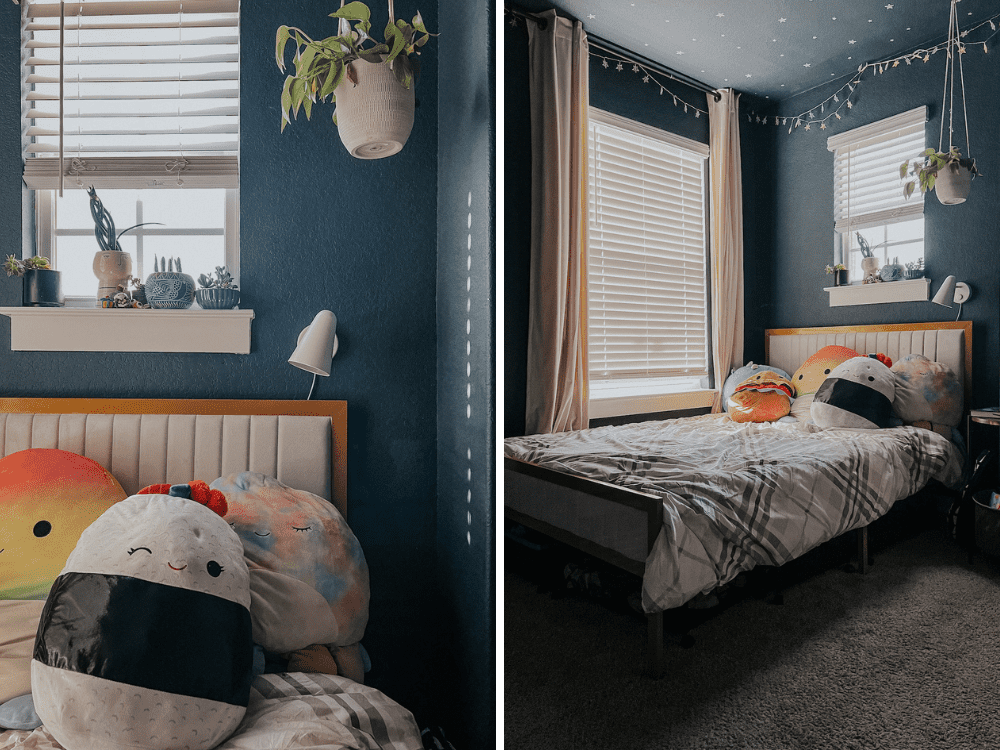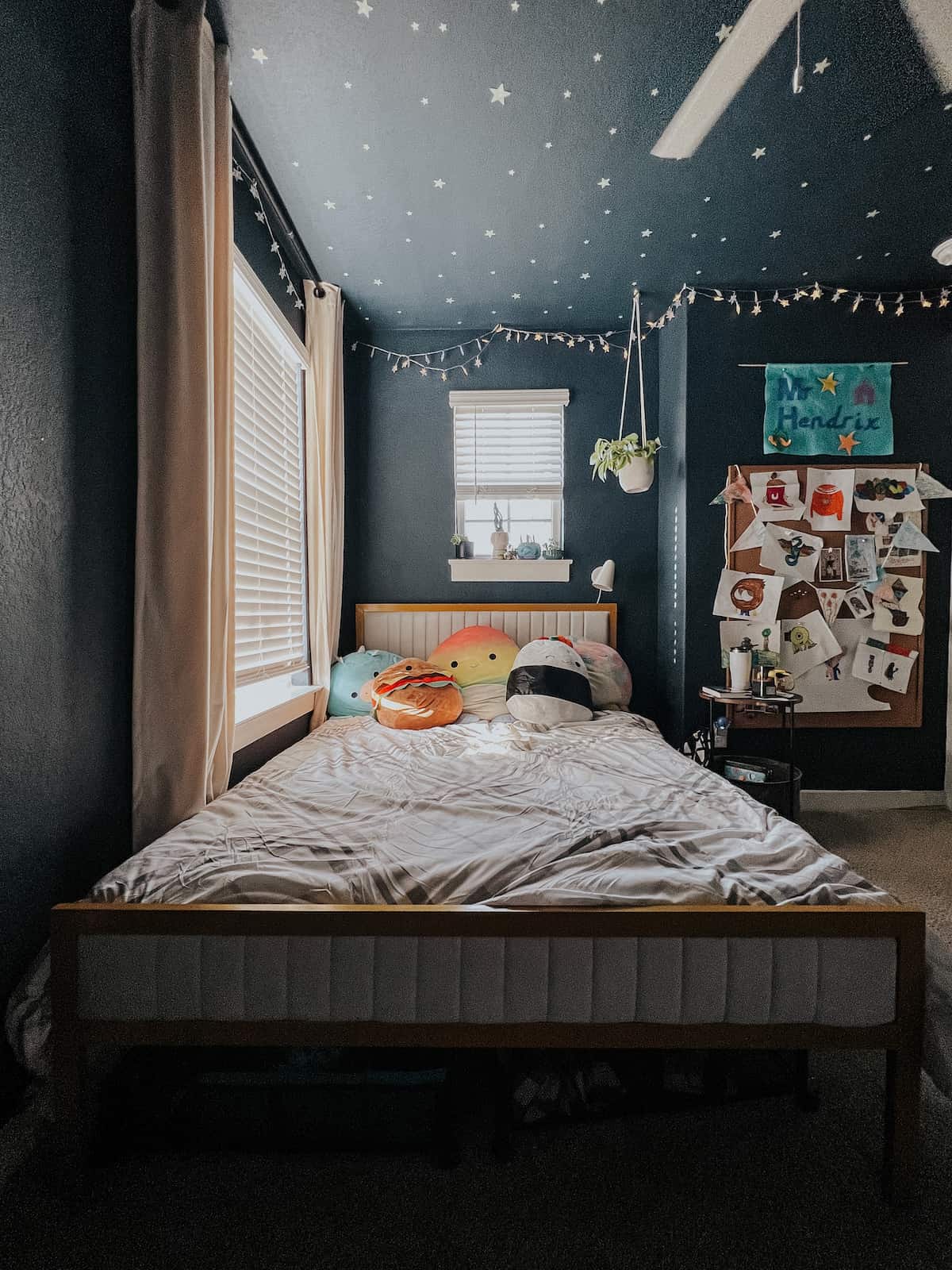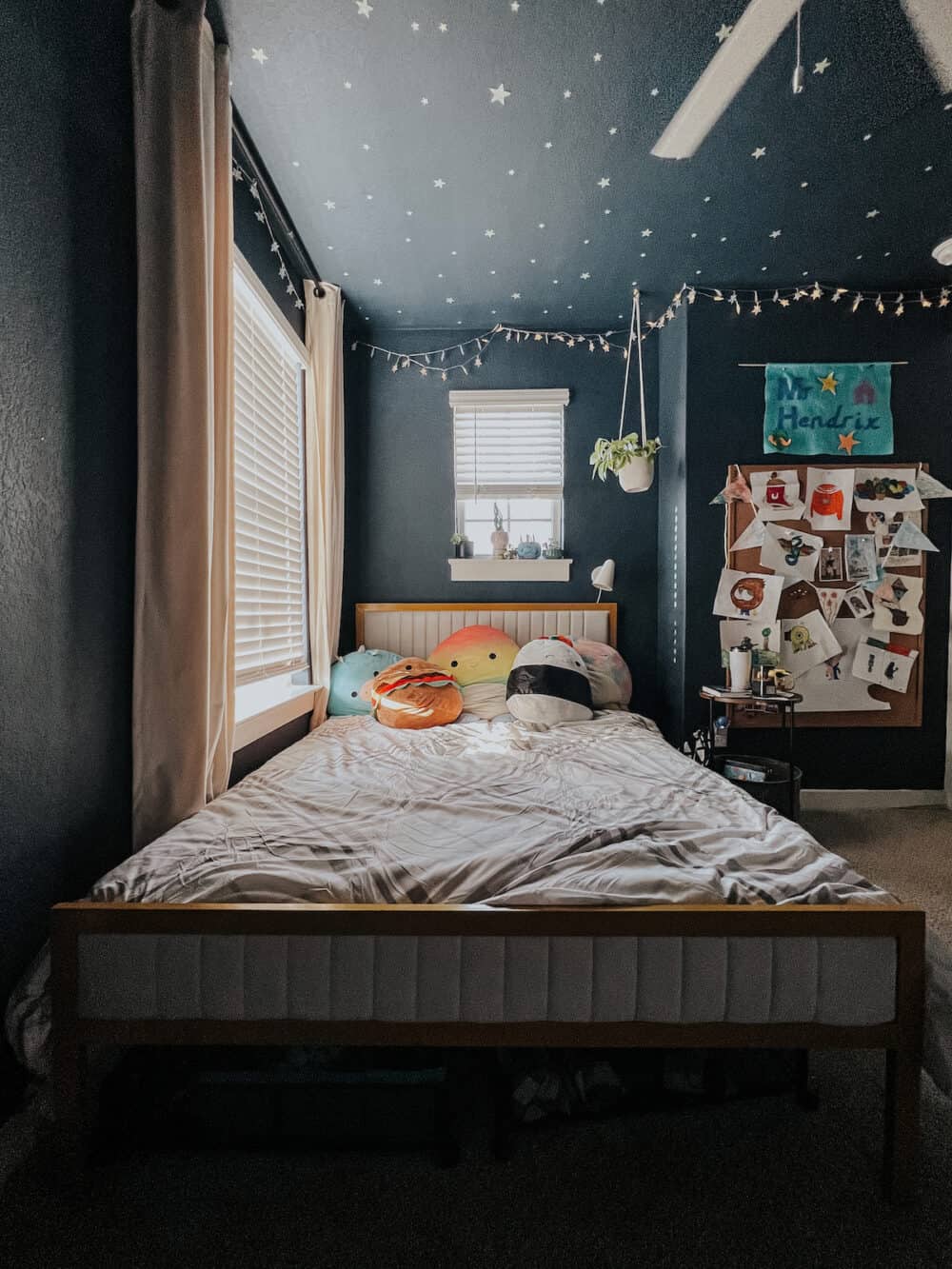 I narrowed my selection down to about 6 beds and I showed them all to Jackson. He had the final say, and I was secretly thrilled he went with this one. I think it's a classic style that will last him a long time. Plus, my old body loves the upholstered headboard for when we're snuggling up to read our latest book!
This update is just the first of a few other changes we're making in his room. Over the next couple of months we're moving away from a space theme and onto something totally different. But, thankfully, the navy walls and ceiling, and even the stars will get to stay! That's a bit hint as to what we're doing…but more on that later. (Unless you just can't wait. Then click here for a big peek at our plans!)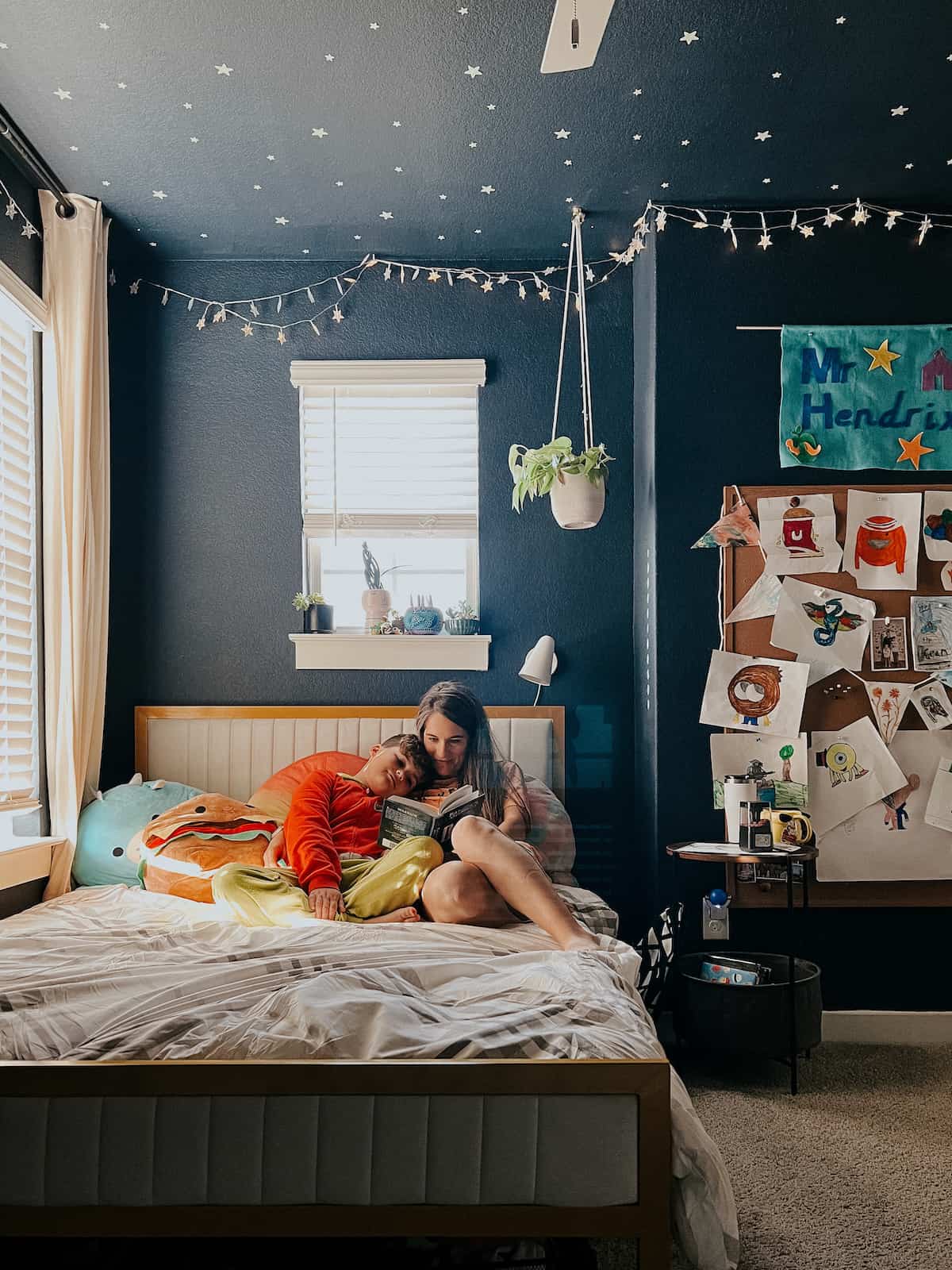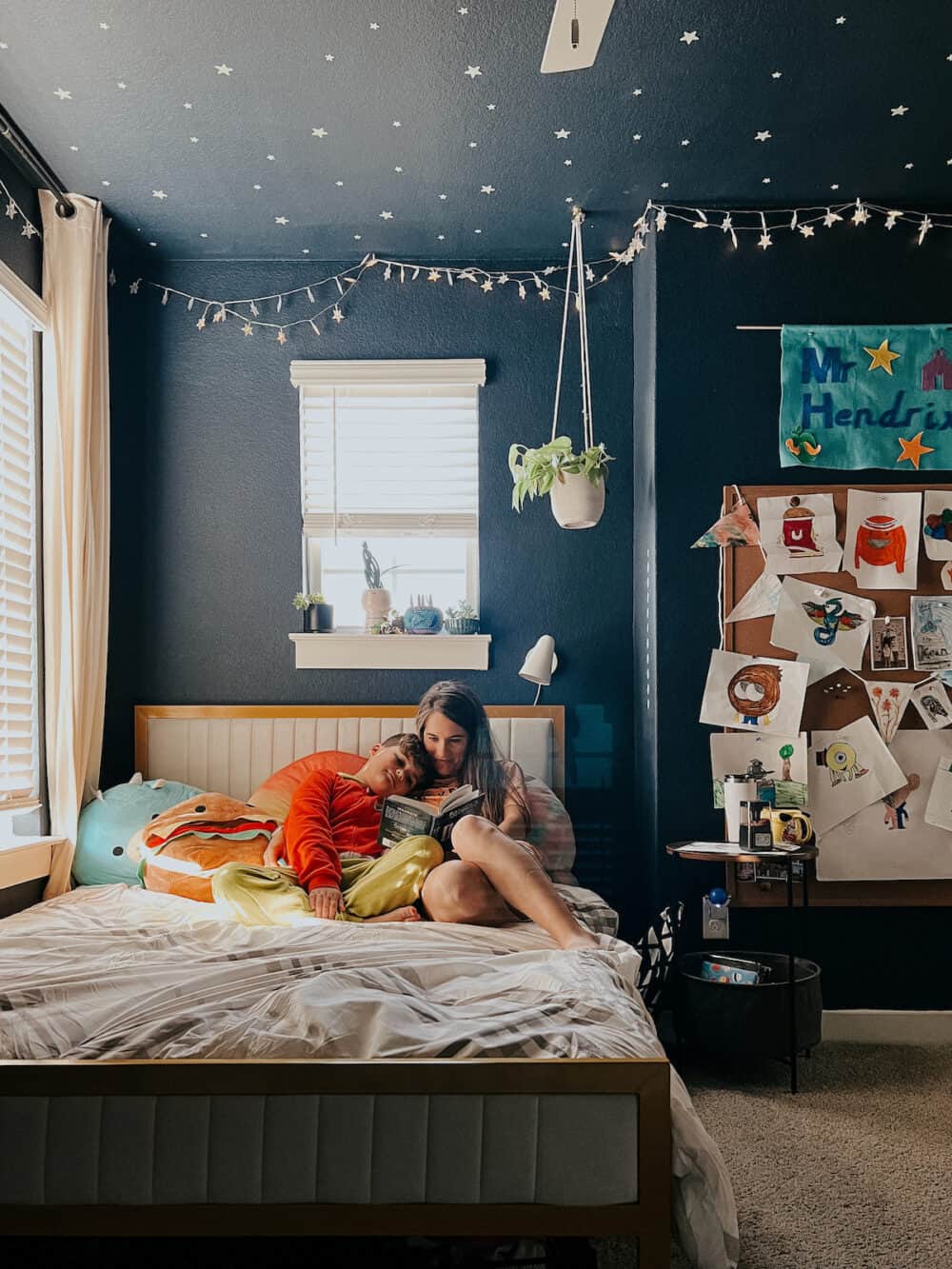 sources
Jackson's New Setup:
He's beyond thrilled with his new bed, and I'm about ten times more comfortable hanging out with him in there too. I'm considering adding a small shelf either behind the bed or off to the side for him to set a water bottle and his latest book, but I'm going to see how he lives in it a bit before I make any decisions.
Here's a look at all of the other beds we considered. A good, affordable full sized bed can be hard to find, but there are lots of options out there! I focused my search on Amazon because they're always my go-to… so let's have an Amazon finds roundup, shall we?!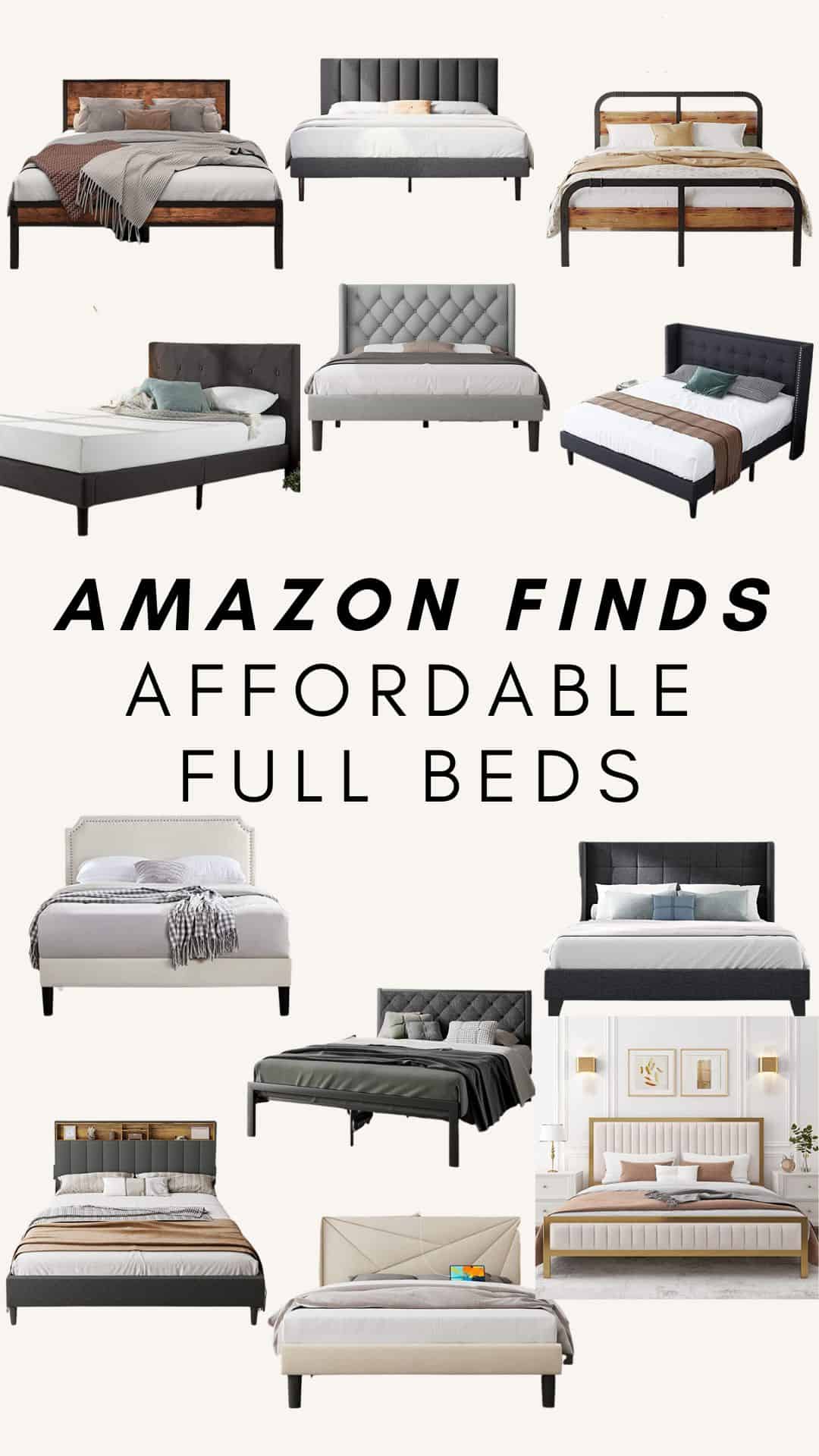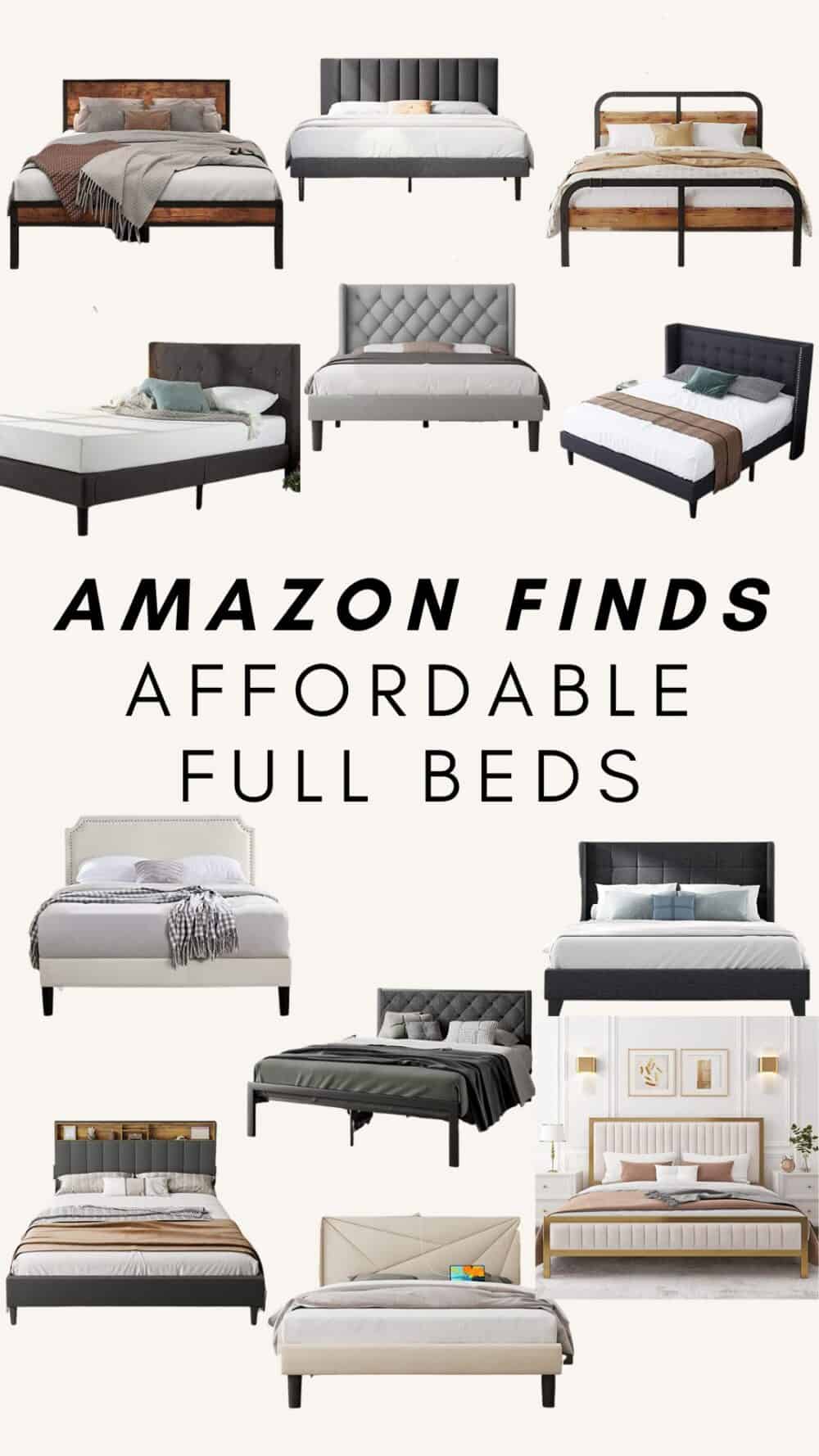 Amazon Finds: Affordable Full-Sized Bed Frames
Note: Many of these come in sizes other than full, too!
Stay tuned for the rest of the updates in here – starting with how in the world we are replacing all of the storage his old bed had!
Love virtual window shopping? Here are some other furniture and decor roundups you might enjoy!