It's Christmas touuuuuur dayyyyy!!!!
I know just last month I took you on a big tour of our home and how it's looking these days, but today is the day where I get to walk you around the house again…and this time we're looking at all the cozy Christmas decor – at night!
This is our third Christmas in this home, and I'm really pleased with how all of the Christmas decor turned out this year. I think we're really hitting our stride with this home and what it needs, and this is the first year in a really long time that I don't feel like any of the Christmas stuff feels like clutter. It feels layered in and intentional and I kinda just want to leave it up all year long.
I know, I know. Too much.
Well, what are you waiting for? Come on in and take a little walk through the house with me. I waited until the sun went down for an extra cozy vibe – we can all agree Christmas decorations are best viewed in the evening, right?!
The exterior and entry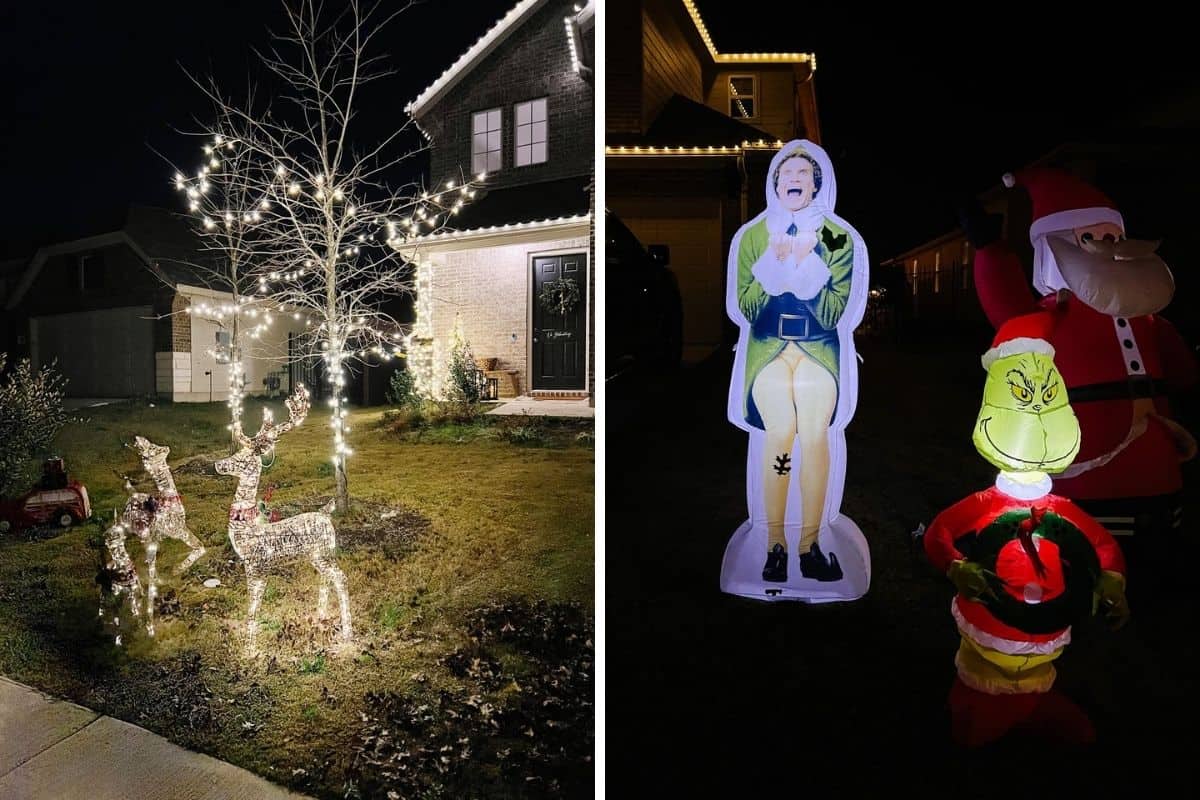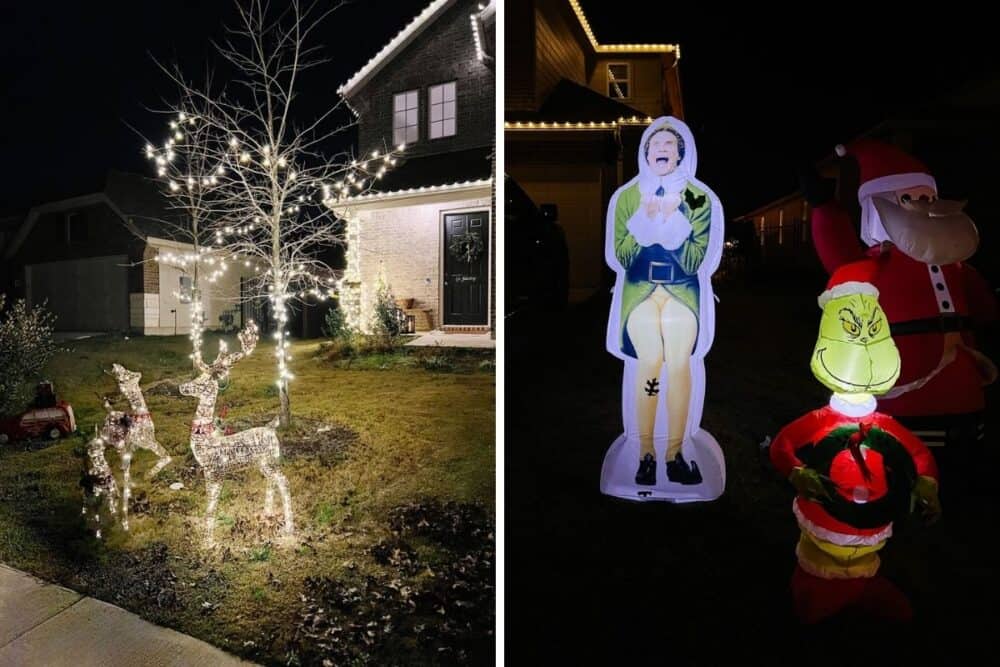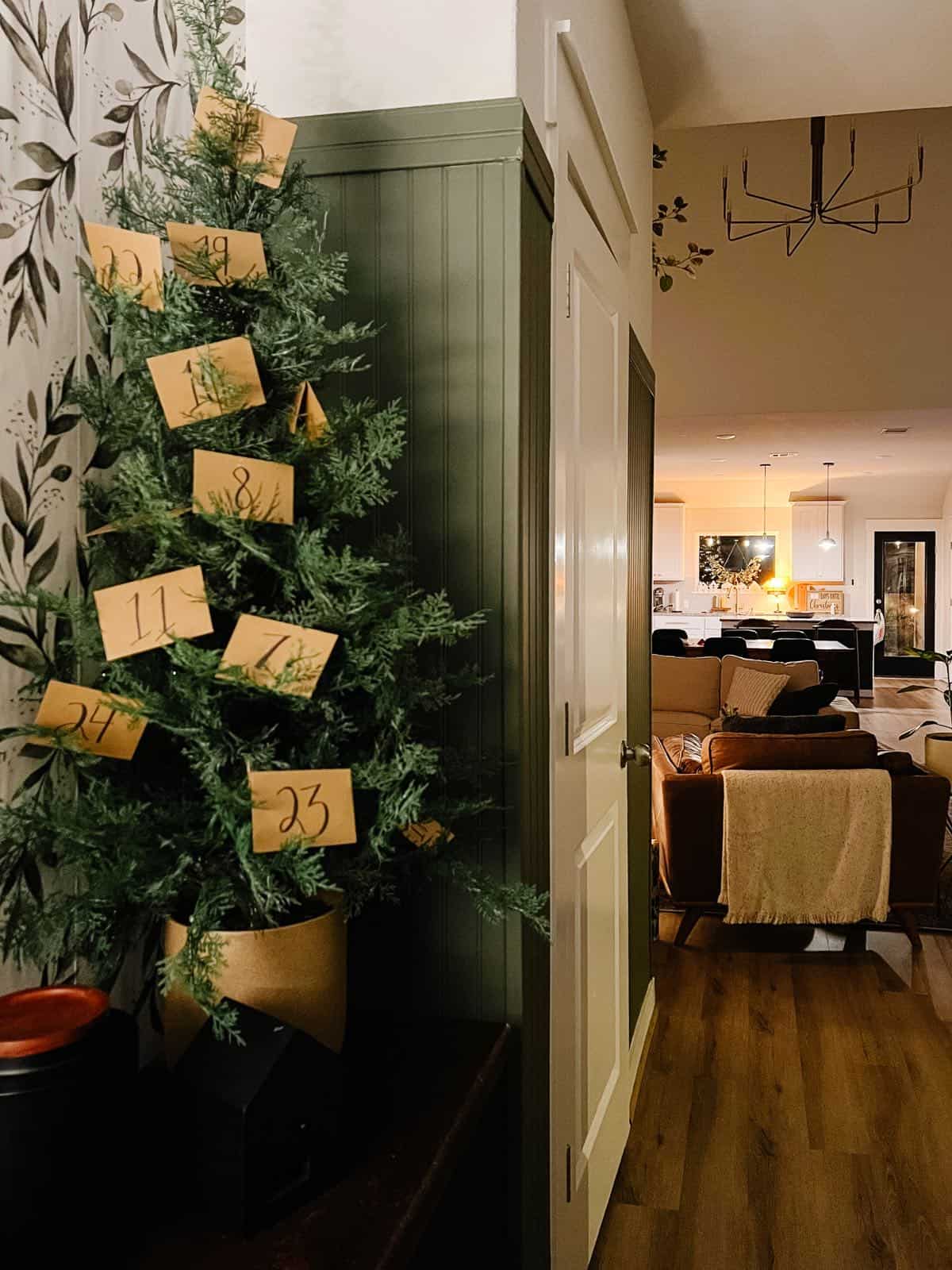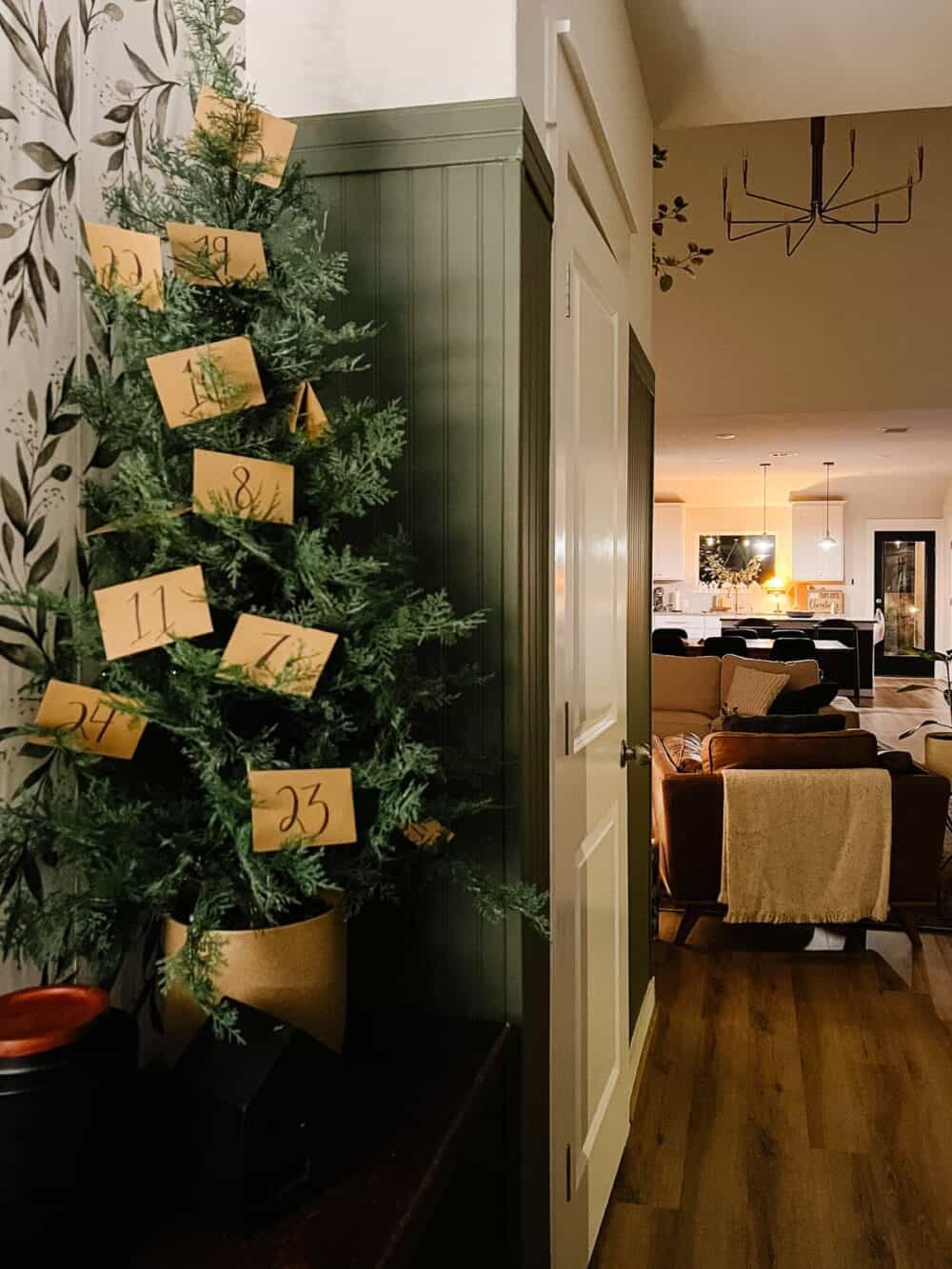 The exterior of the house is a job that I fully pass over to the boys. They get to choose and decorate however they'd like in the yard. I generally take care of the front porch, but other than that, it's all them.
That's how we ended up with three big inflatables and a family of deer in the yard.
I can't even be annoyed because who doesn't want a 6-foot Buddy the Elf in their front yard for Christmas?!
The wreath we added to the front door this year might be the single best piece of decor we've bought in a long time. It's really high-quality and realistic looking and it is exactly the look I was going for. I paired it with these little bells I found on Amazon and I couldn't be more in love with the look.
the great room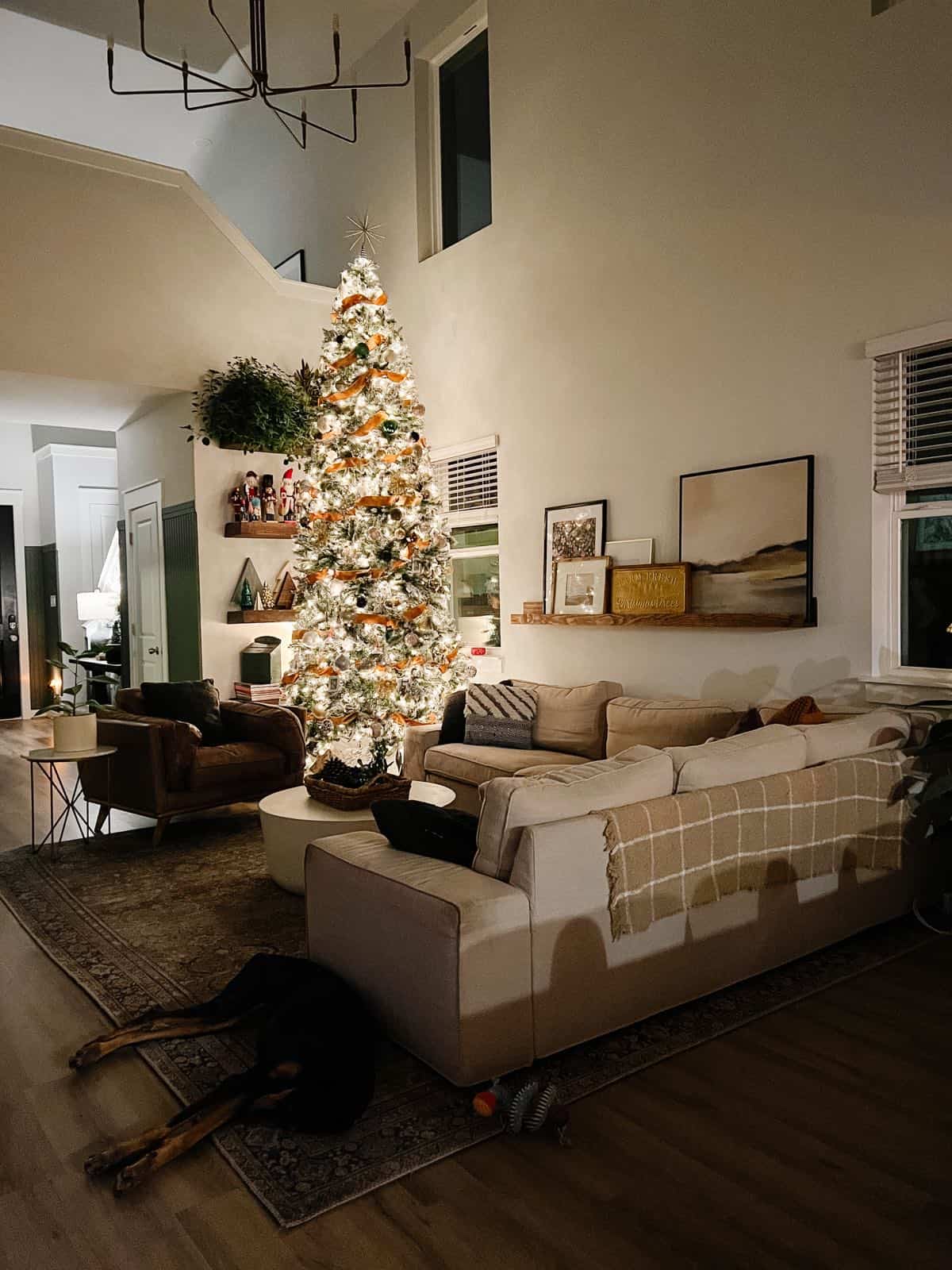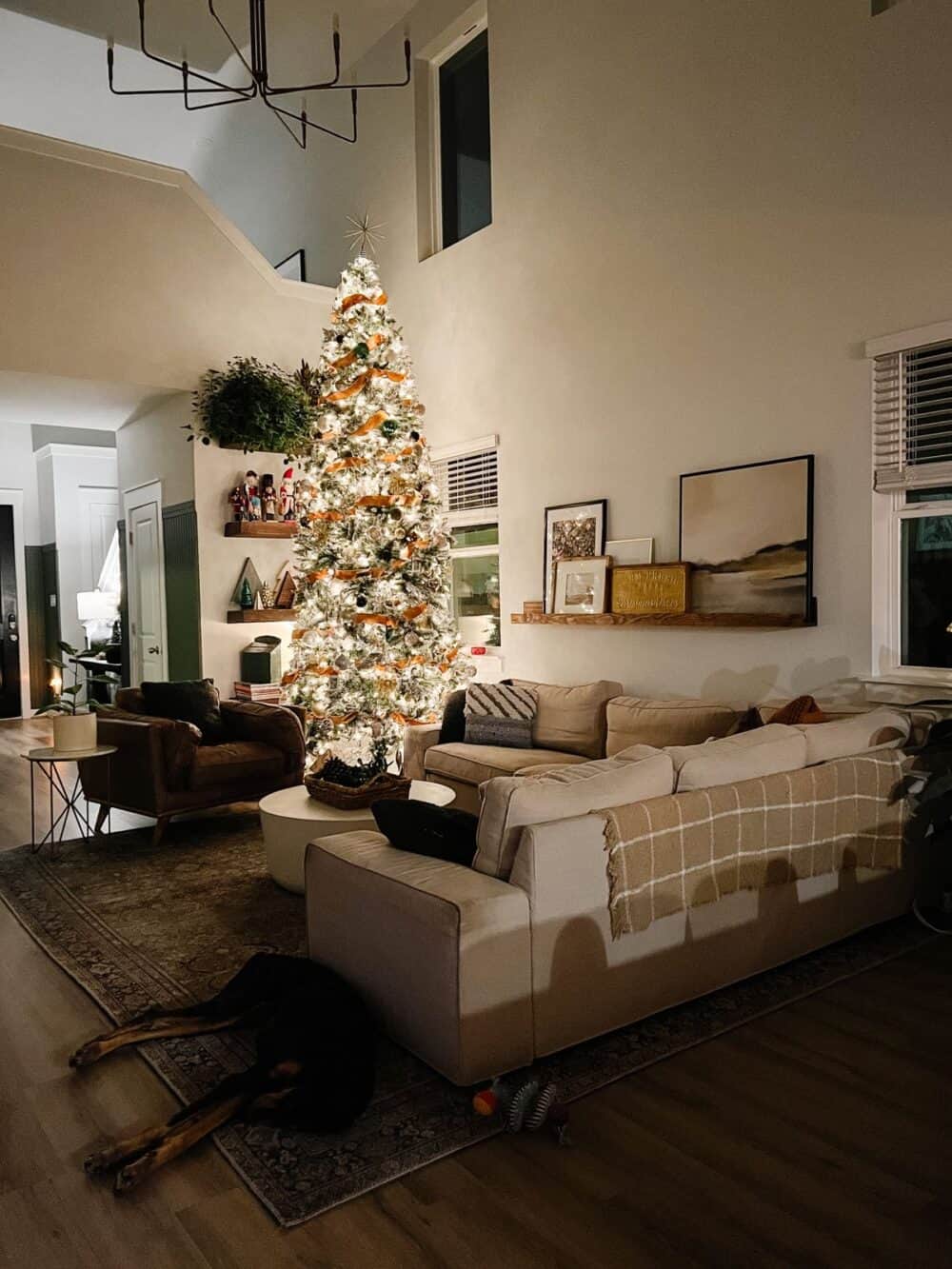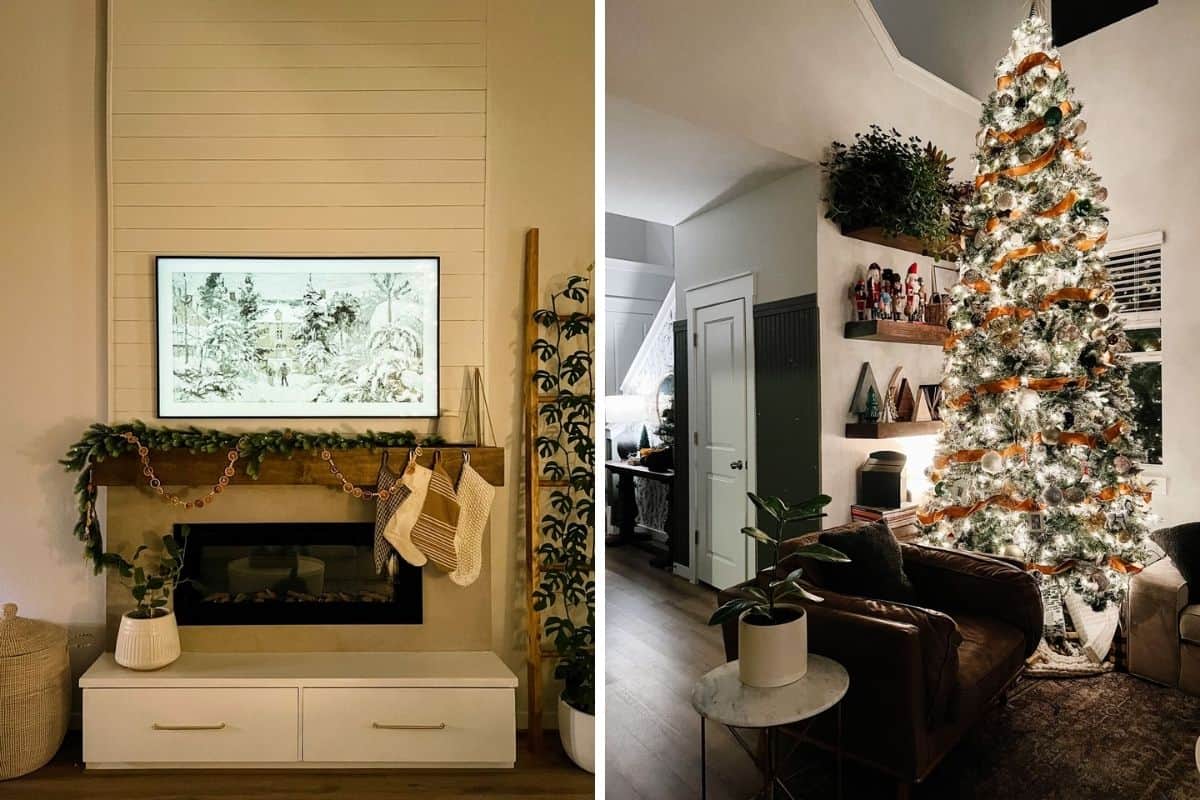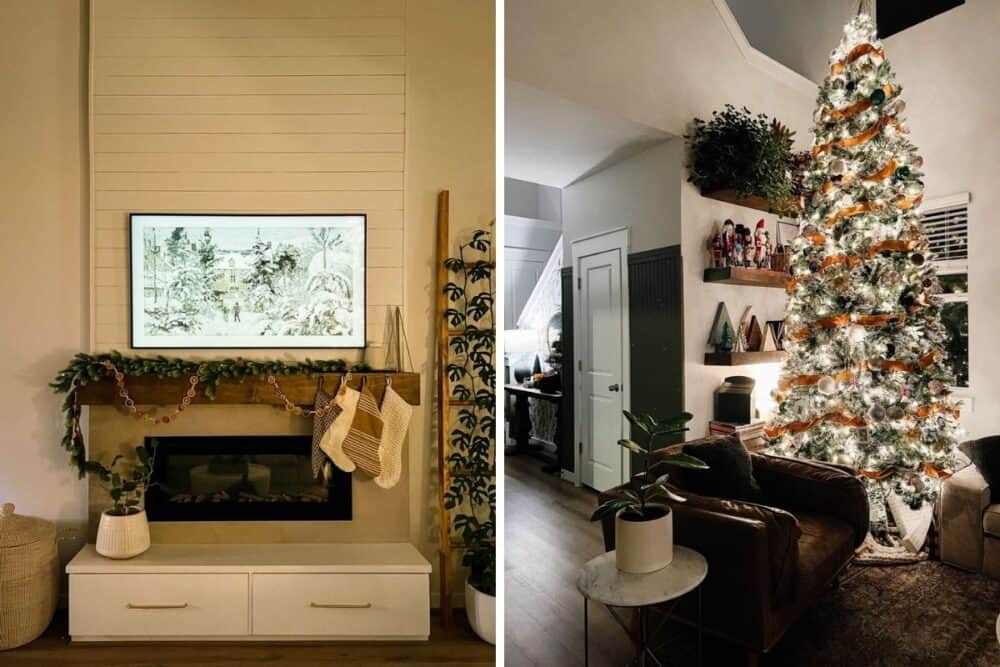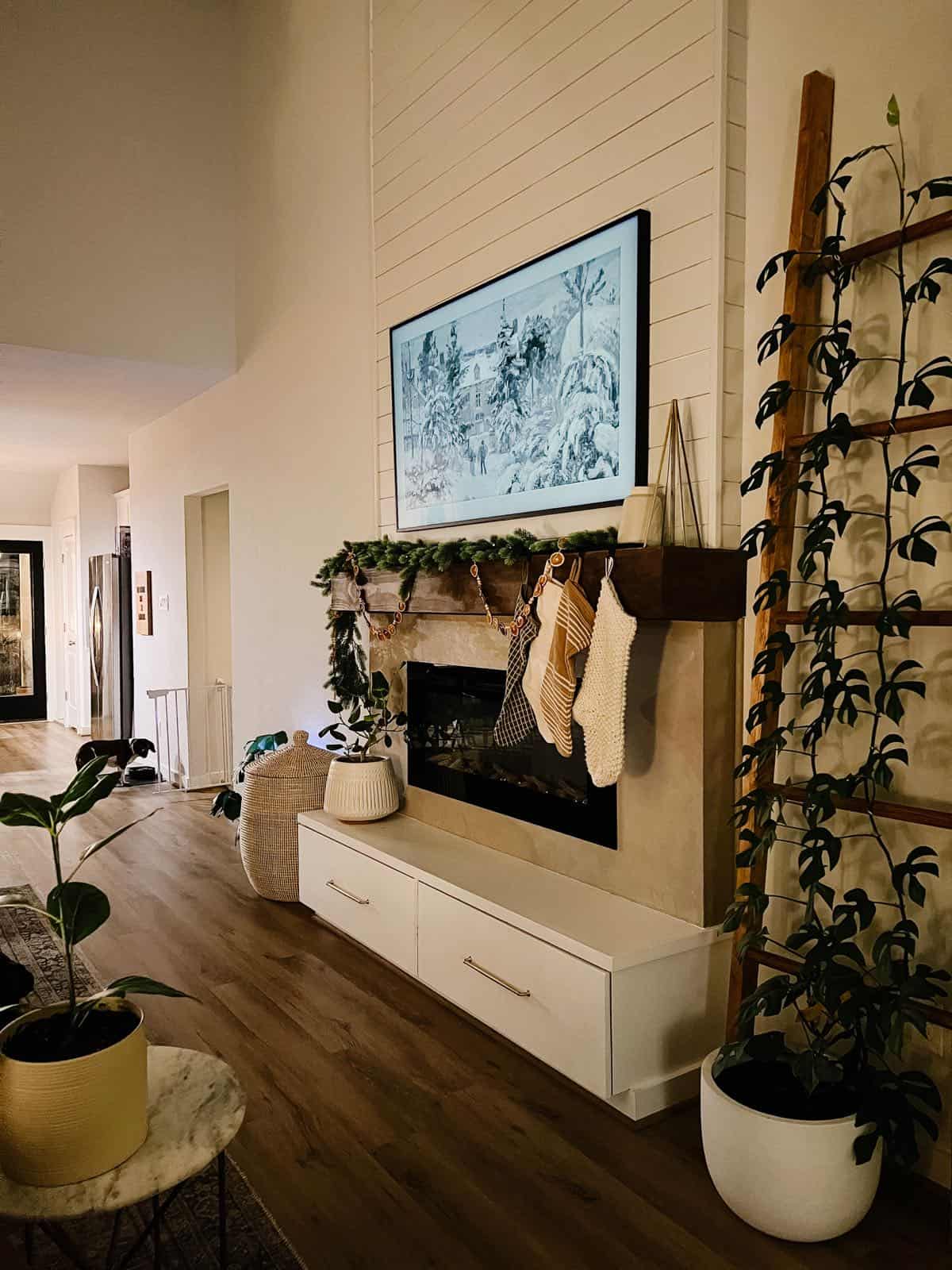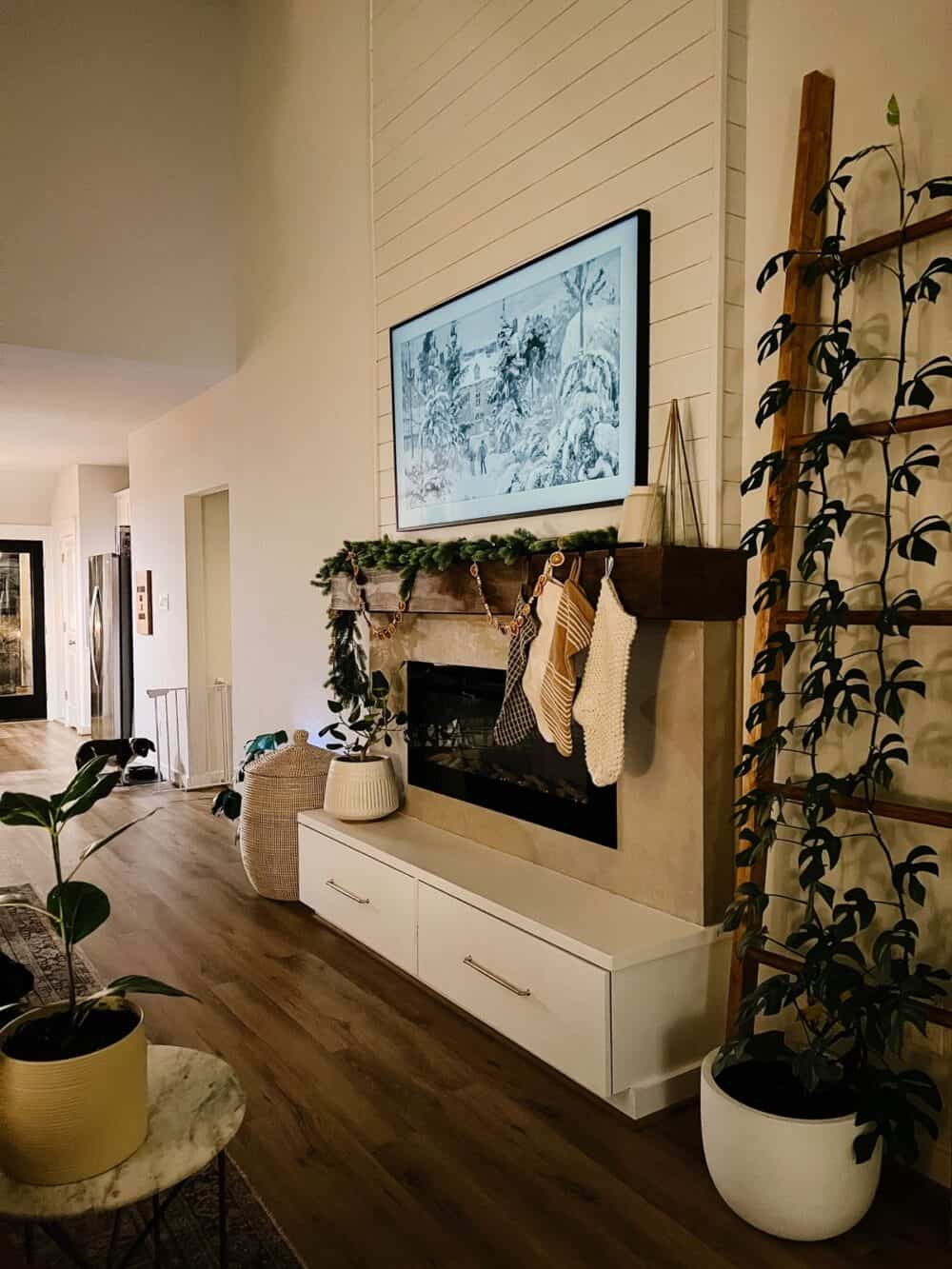 The living room is, of course, my favorite part of the house this time of year. We've got our giant Christmas tree (complete with the gold ribbon that is my other favorite new addition this year), the fireplace that I was so excited to get to decorate for the first time this year, and tons of cozy vibes.
I started wrapping a few presents last week and the tree is slowly filling up with cheer, which makes me particularly happy. Nothing I love more than a tree stuffed with gifts and anticipation!
You can almost always find a dog lounging on the rug or the sofa (or even in my cozy leather chair), and our dining room table is never set or pretty unless we're expecting company. It needs to be empty for puzzles, art projects, snacks, and crafts. Jackson was working on a "how to draw" video when I snapped these photos and he also has a puzzle going on the table.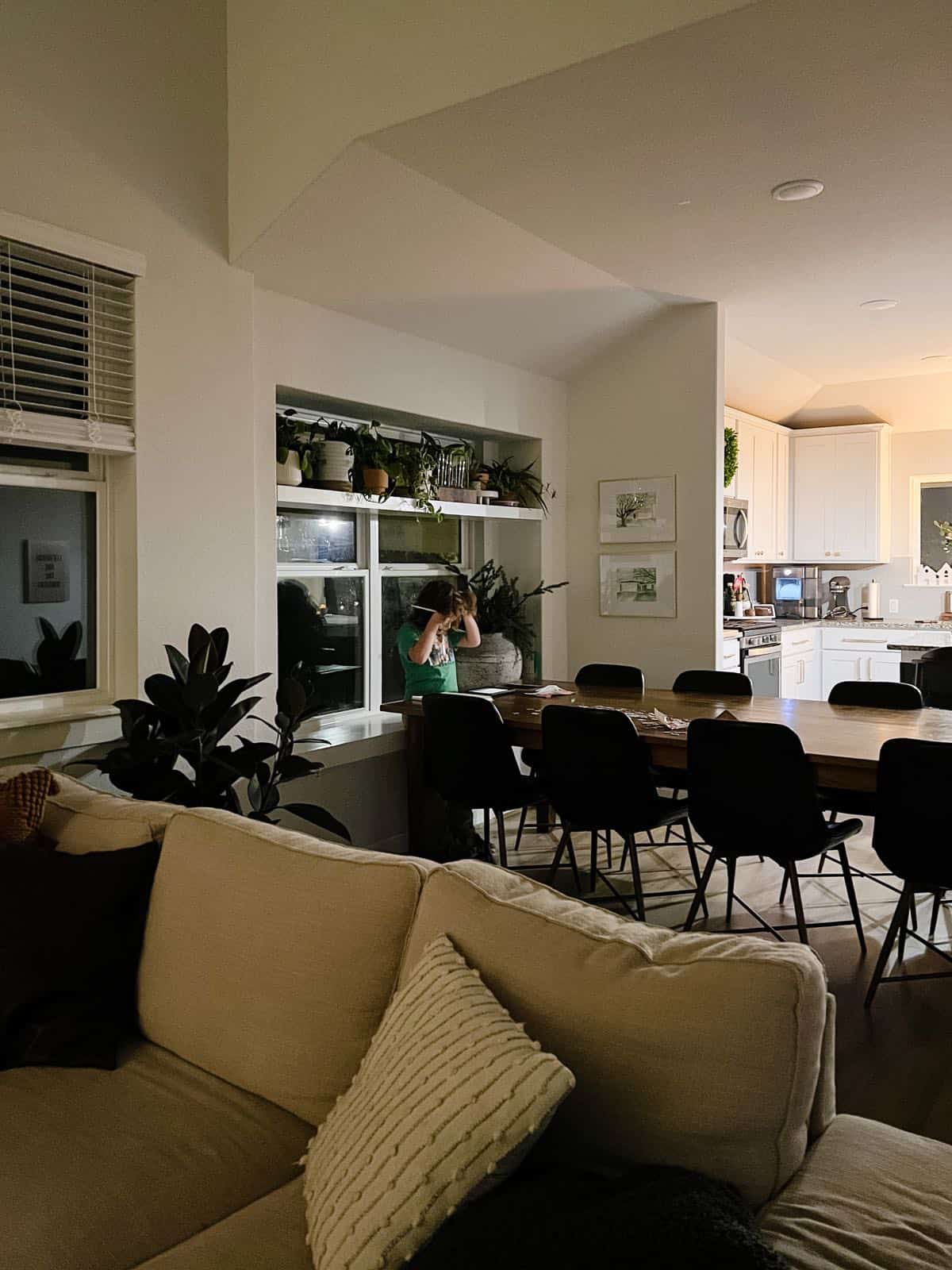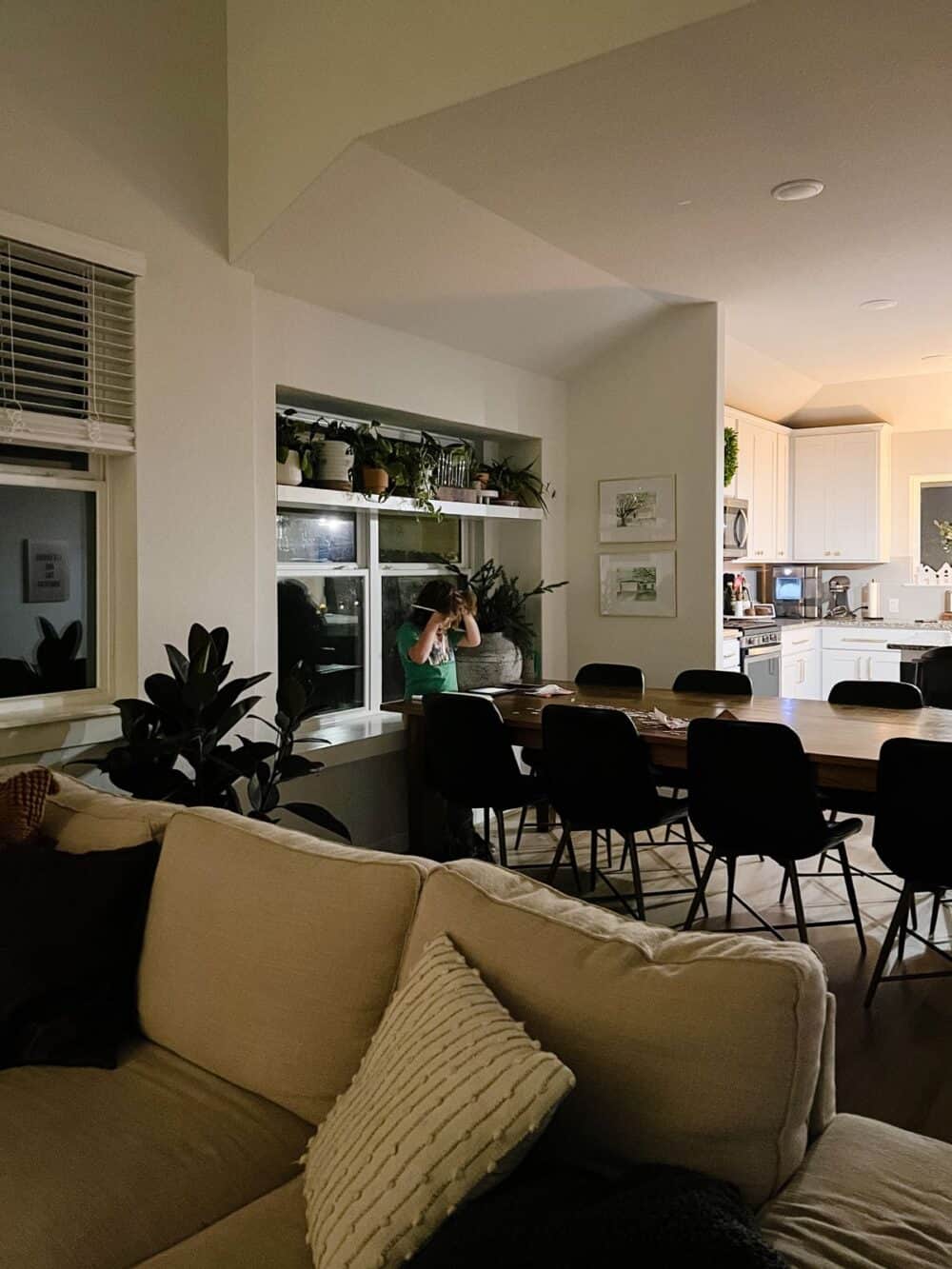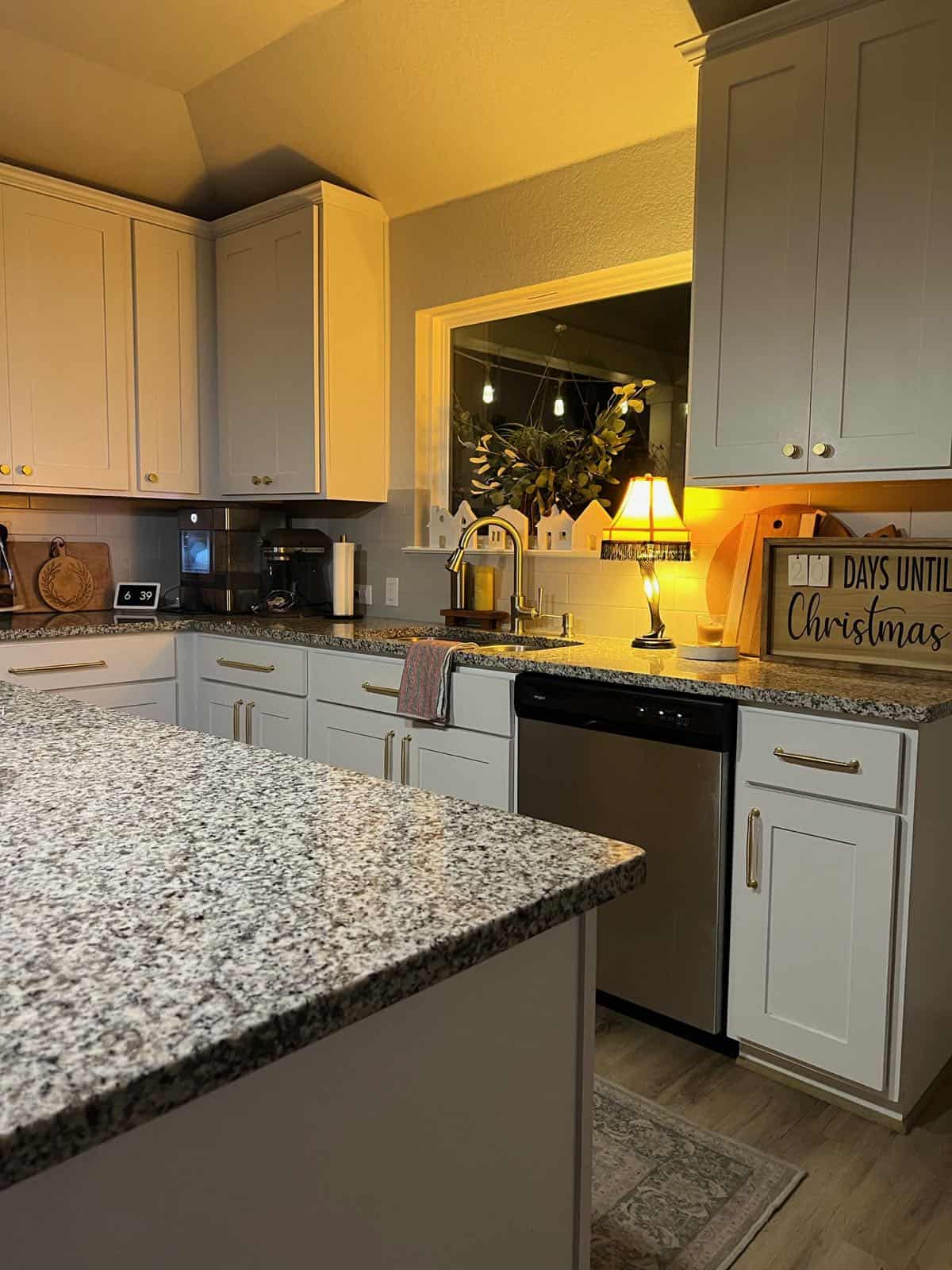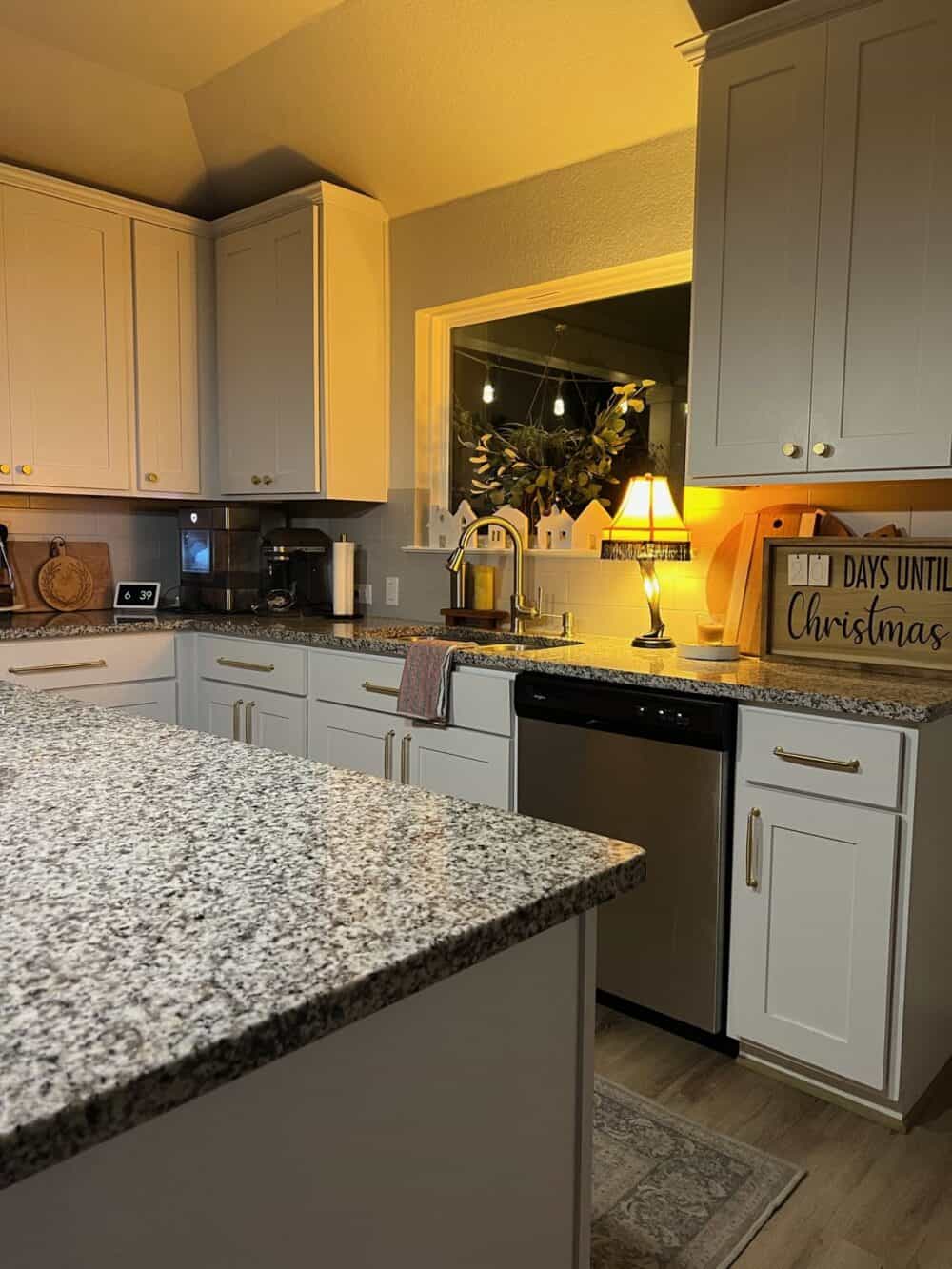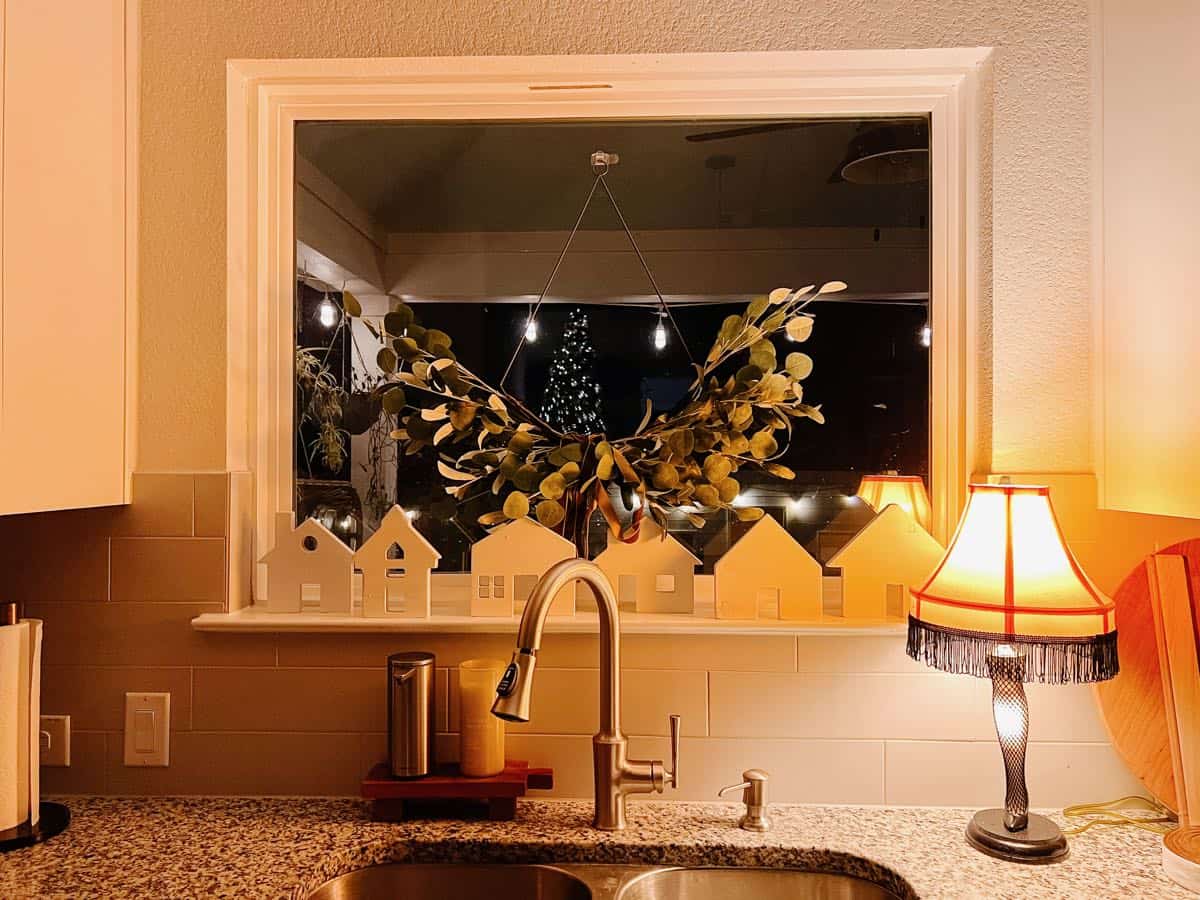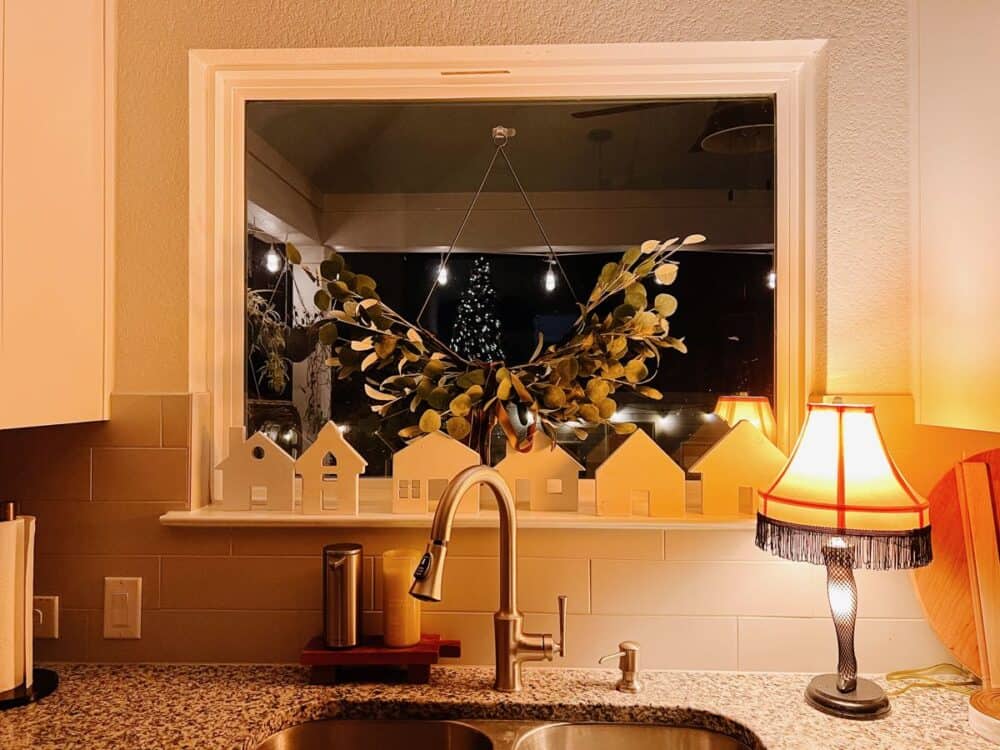 In the kitchen, we keep things pretty low-key, with a wreath on the window above the sink, Corey's beloved leg lamp on the counter, and a few other small Christmas touches.
I complain a little about the leg lamp every year, but if I'm being honest, the quirk makes me smile every day. Also, it has really taught me how much I love having a lamp in the kitchen. Every year when we put the Christmas decor away I say that I'm going to track down a lamp to keep in here year-round and I never do – maybe this will be my year!
Our bedroom
Corey and I have kept a Christmas tree in our bedroom for as long as I can remember and it's one of my favorite little touches in our house. There's something so special about curling up in bed for a Christmas movie marathon and having a little Christmas tree glowing in the corner!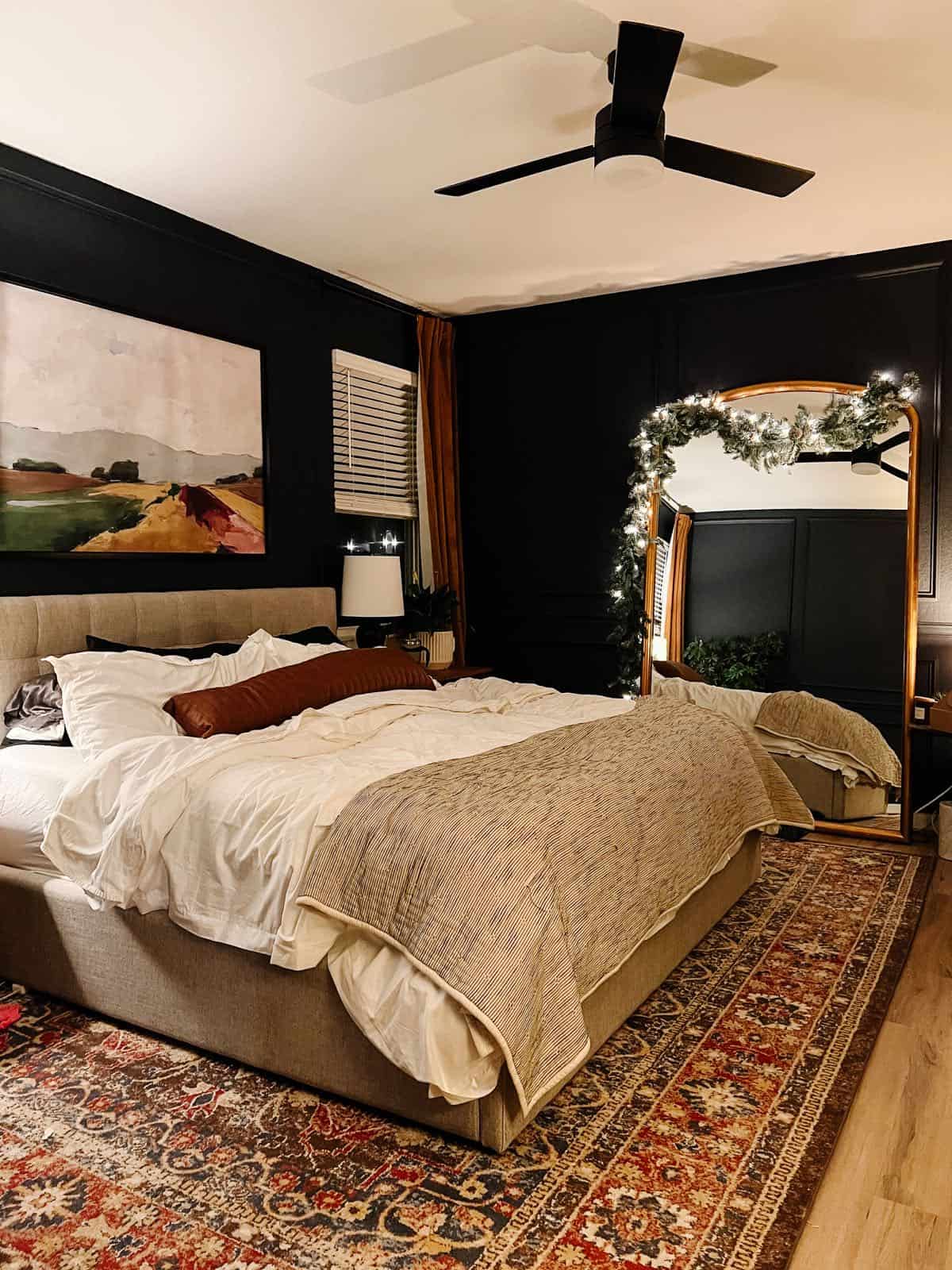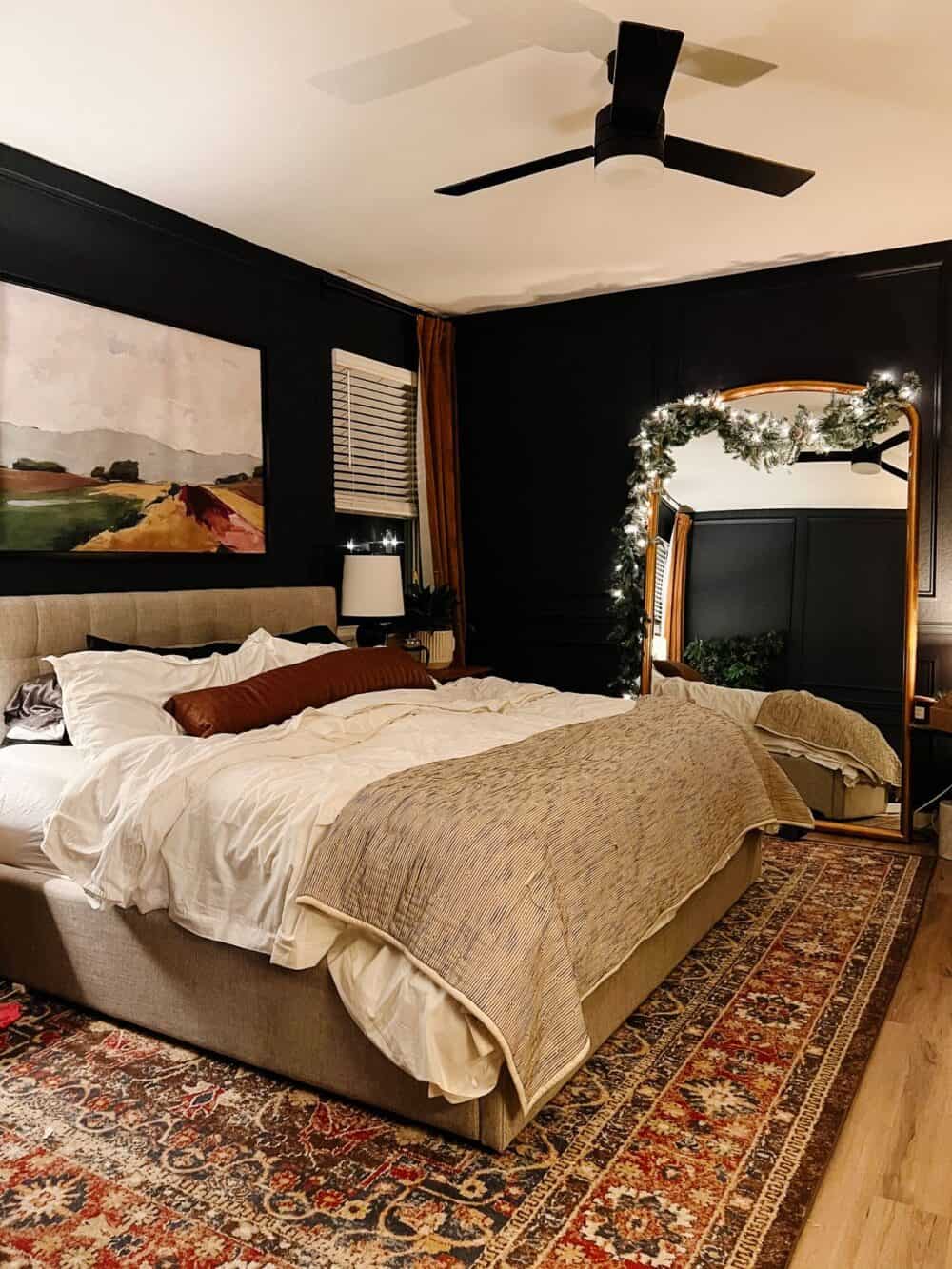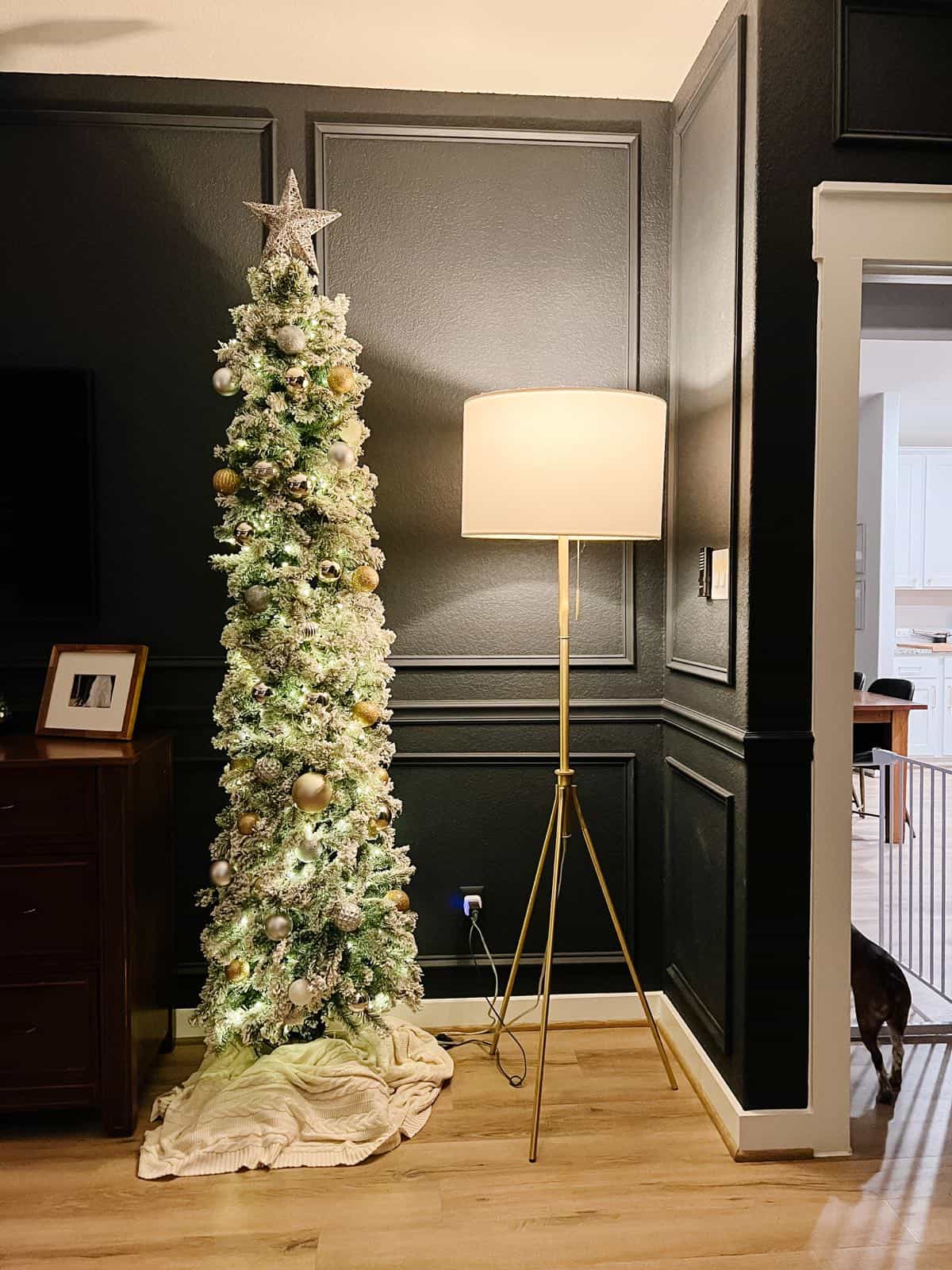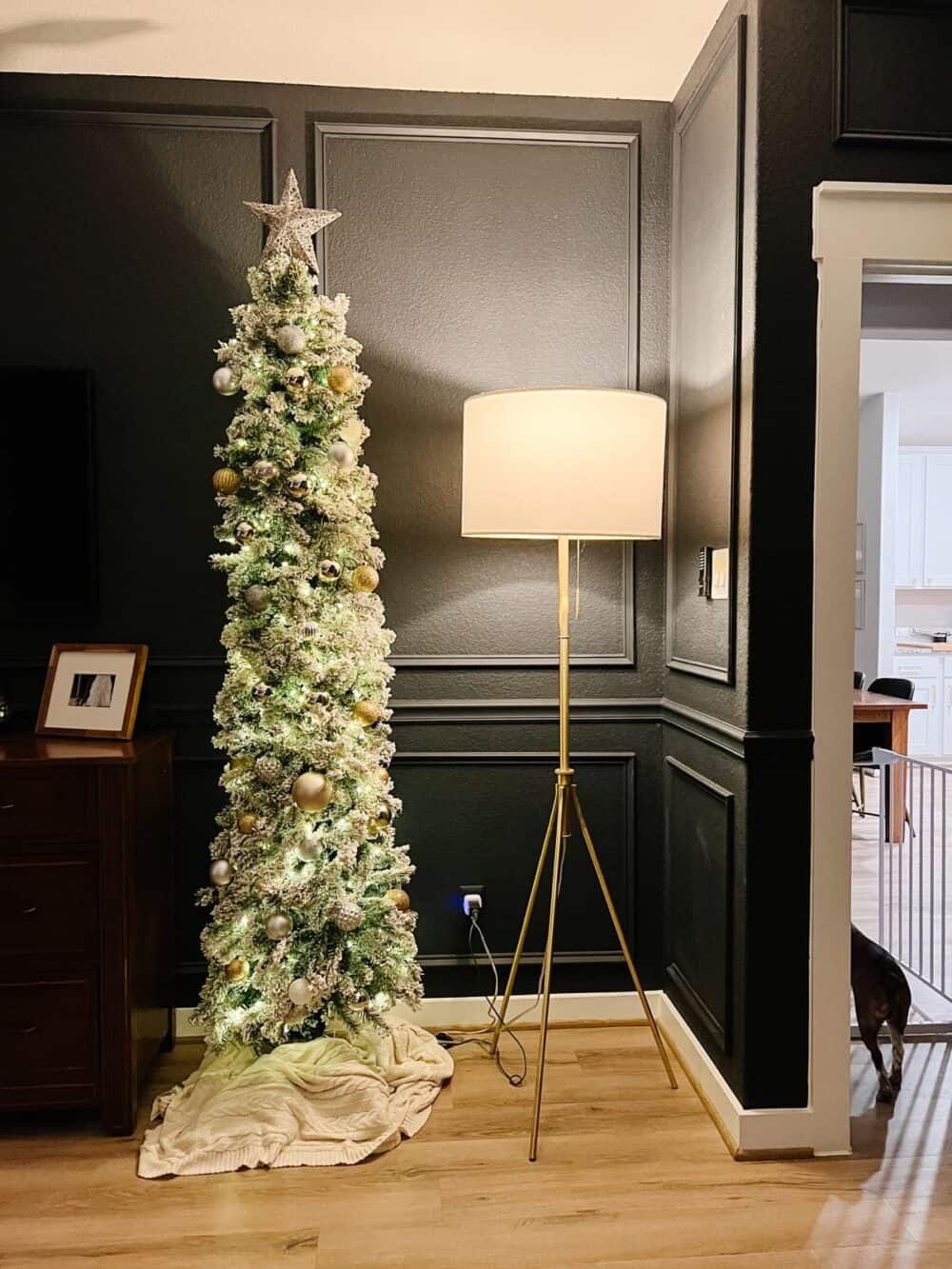 I also have started adding some garland to the giant mirror in our room and man, it's such a showstopper.
As of right now these are the only two Christmas-y touches we add to our room, and they're enough to make me really happy! Maybe next year we'll tuck in a festive pillow or a few other pieces of decor, but this year I'm craving all the simplicity and calm I can get.
Corey has gotten it into his head that he needs some Christmas bedding next year, so I guess we'll see what happens there.
the game room
Upstairs is where I let Corey and the boys go wild. I like for our downstairs decorations to really flow with the regular decor in our home and feel like it belongs. But upstairs? I don't care if it looks like a Santa tornado came through, because it makes them happy and that's all that matters!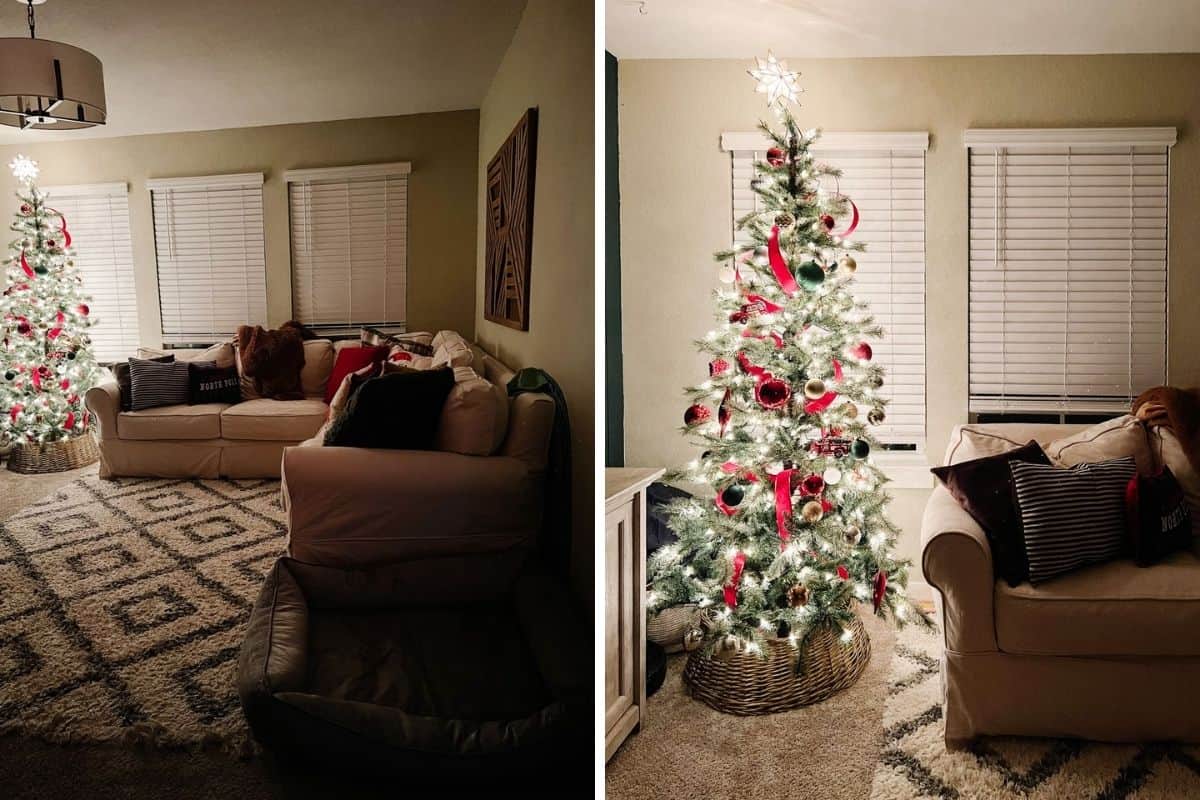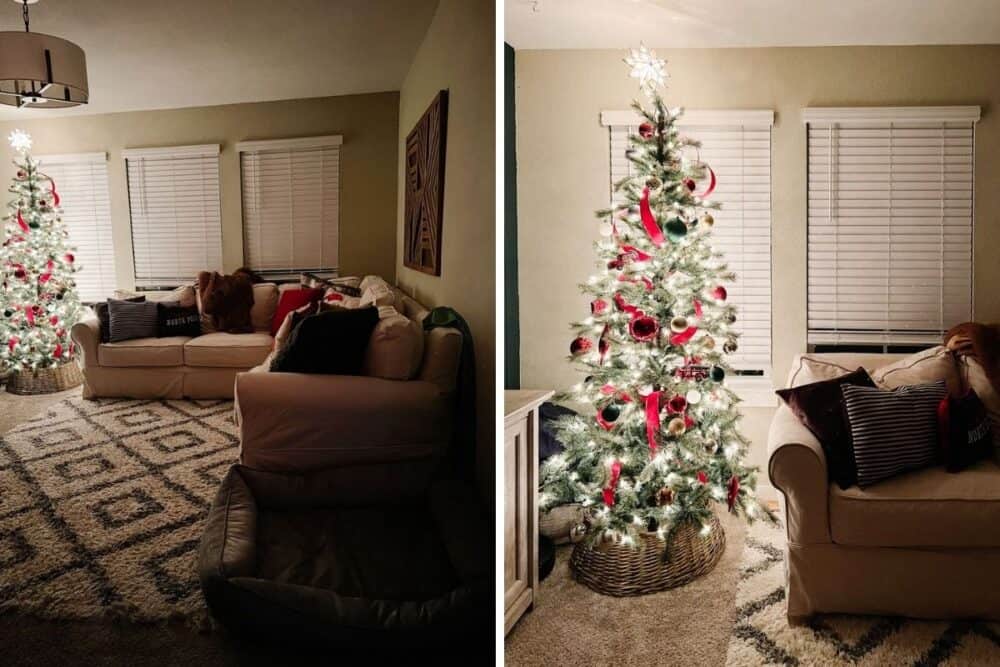 Corey is in charge of decorating the tree in the game room, and he let the boys help him this year. It was so sweet to watch them work together to get it all set up, and they love having their own special tree up there.
The boys also have little mini trees in their bedrooms where they keep all of their very favorite ornaments. We let them pick out a new one each year for their trees, and I'm thinking we only have a couple of years left before they run out of room and we have to upgrade them to bigger trees!
And that's how things are looking around here this year!
I always have so much fun updating and adjusting our decor every year, and every year I say it's my favorite yet…but this is definitely my favorite yet!
Looking for sources?
Here are links for everything I could find from our Christmas decorations. If you're looking for another source around our home, click here for more info!