The 2022 Gift Guide: Wrapping Supplies
I have a small confession: I'm very bad at wrapping gifts. I've always wanted to be good at it, and many years I've put a ton of effort in. But, it's just not one of those things I excel at, despite my best efforts.
Typically, I'll spend a lot of time and effort on wrapping gifts for the first few weeks of the season. Then, when it comes to the gifts I get later I get a little more, um, lazy.
One thing I've learned, though, is that if you've got the right supplies it doesn't really matter if you're a great gift wrapper or not. You don't need a ton of fancy things, just some really beautiful paper, a few boys, and one or two beautiful ribbon options to put on some of the gifts.
Not all of them. Goodness knows my kids don't need ribbons on their gifts. Sorry, children, you can deal with just plain ol' paper.
This year, I'm wanting to be really thoughtful about how I choose wrapping supplies, because I really love a perfectly-coordinated pile of presents under the tree. I'm leaning towards doing most of the paper with plain ol' kraft paper (either black or brown), along with one patterned paper. Toss in some fancy ribbon and a few bows and it'll look like I put a ton of effort in without, you know, a ton of effort.
Here's a quick roundup of some of the things I'm eyeing for my collection this year. I'll likely end up grabbing everything I use from this list, because it's exactly what I'm looking for this year! Hopefully you find it helpful, too.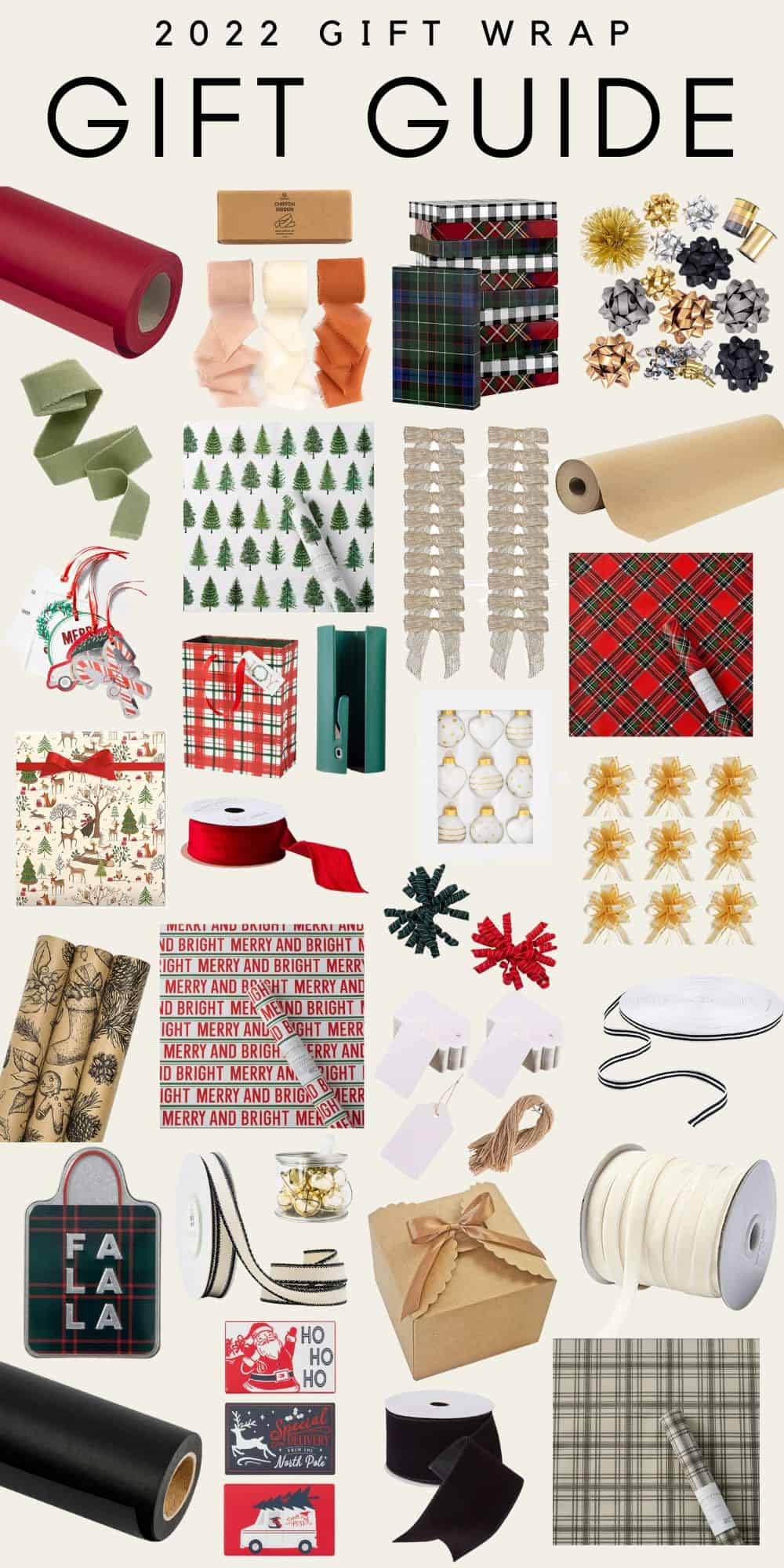 2022 Gift Guide: Wrapping paper + tools
And that's it! The 2022 gift guide is complete! I hope you find it useful, and I can't wait to hear if you try anything from any of the guides.
Miss one? Let me catch you up:
2022 gift guides