The 2022 Gift Guide: Stocking Stuffers
Well, we did it! It's the last official day of gift guide week! I do have a little bonus guide hitting the blog for you tomorrow, but this is the last of the gifts.
Today's gift guide is always my favorite one to put together. I adore creating stocking stuffer gift guides because I adore shopping for stocking stuffers. We take stockings very seriously in our house, and I often go a little overboard. This year, I'm focusing on stocking stuffers for the kids (or kids at heart), but if you're shopping for adults, be sure to check out one of the other gift guides linked at the bottom of this post. They all have lots of fun ideas for the grown ups, too!
Let's get to it, shall we?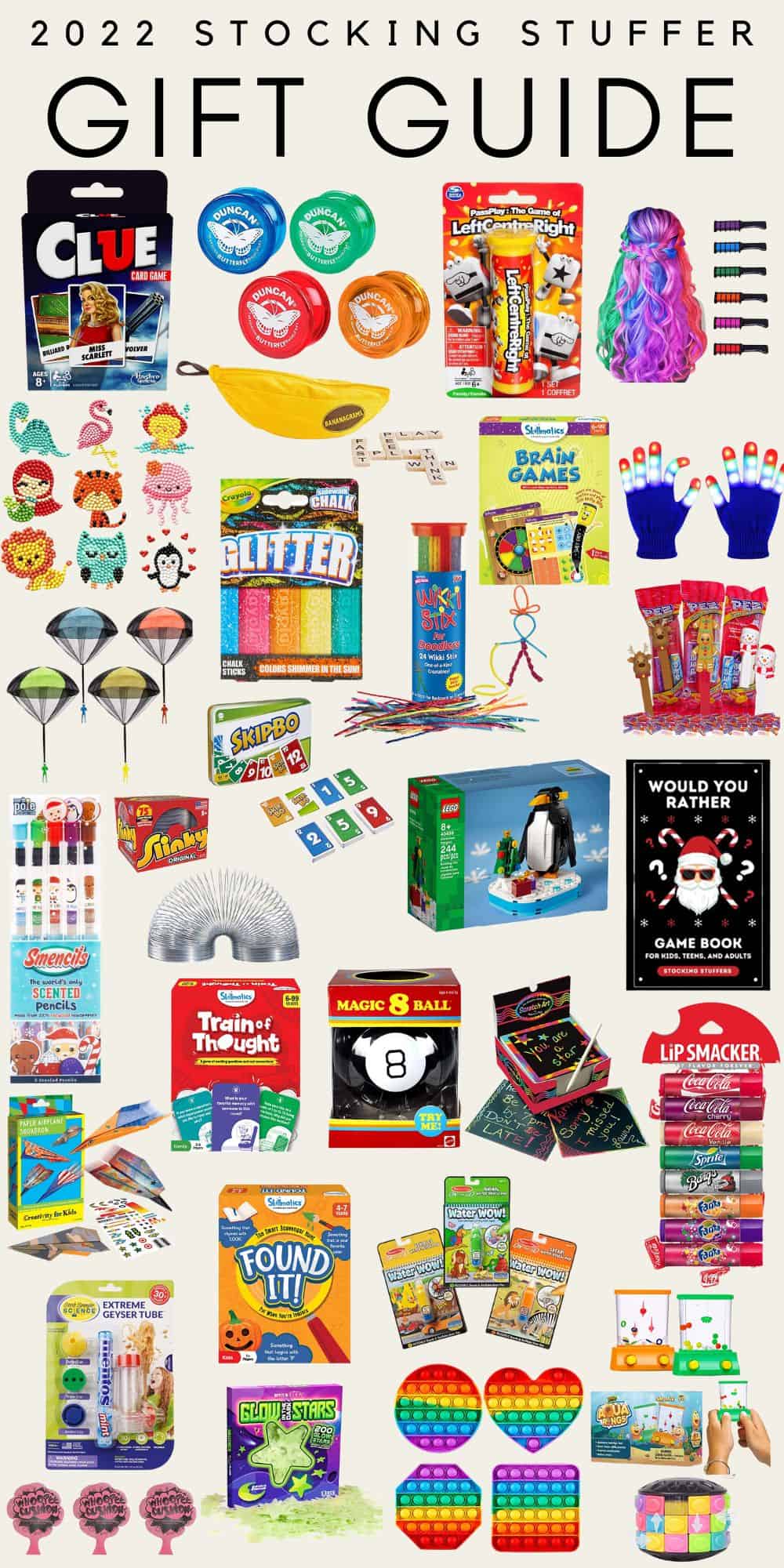 2022 Gift guide: stocking stuffers
Other gift guides
I've always done a really thorough job of covering stocking stuffers, because I have the best time shopping for them! Here are some of the guides from years past – there are so many great ideas in there.
And, if you missed one of the gift guides from the week, here they all are:
2022 Gift guides