Our Family Vacation to Port Aransas
Last week, we took our first ever beach vacation.
I mean, sure – we've been to the beach before. When we go on cruises, we always visit the beach in Galveston. And, we usually have a beach day or two in various ports. But, until last week we had never taken a trip with the sole intention of going to the beach.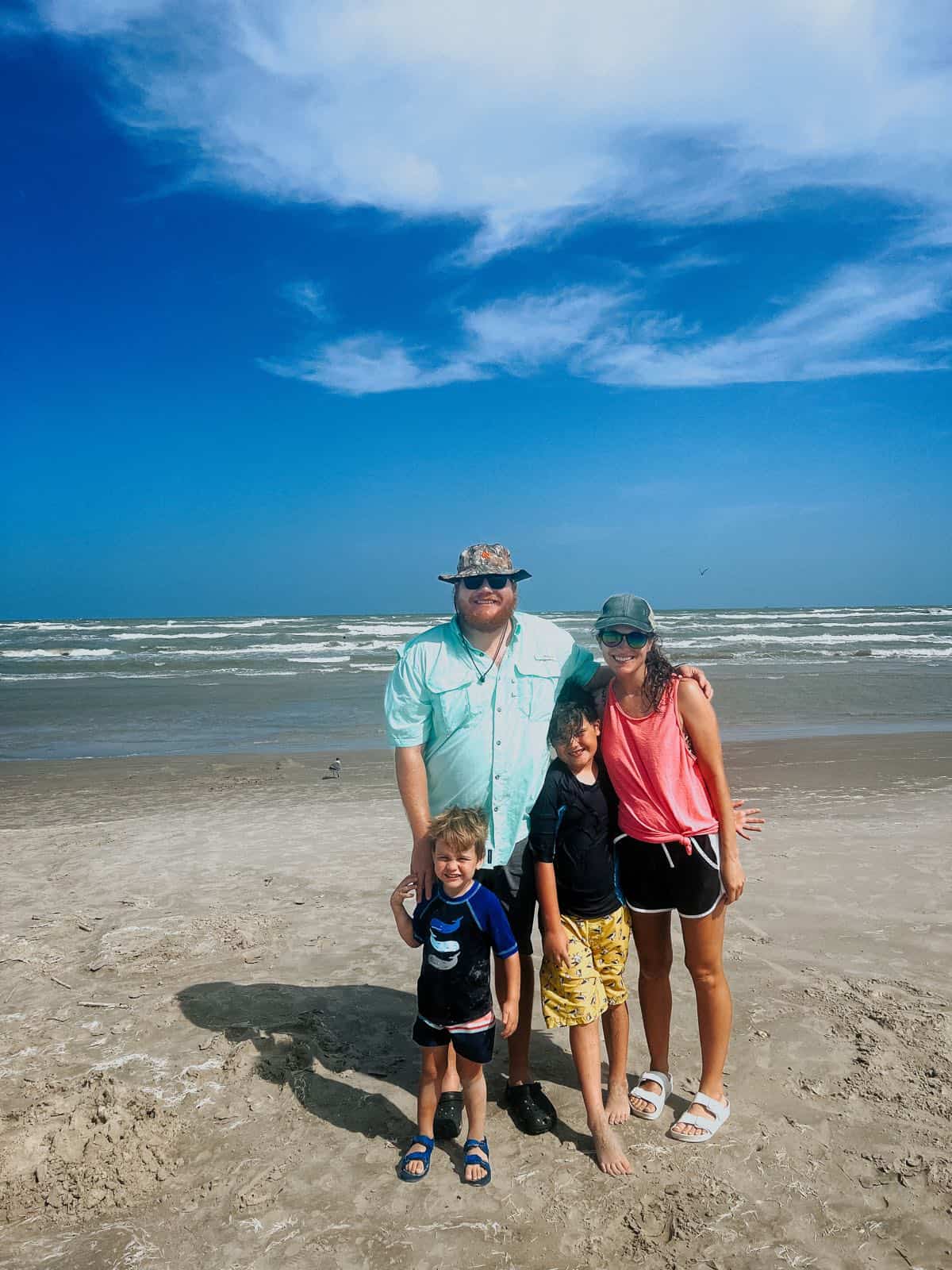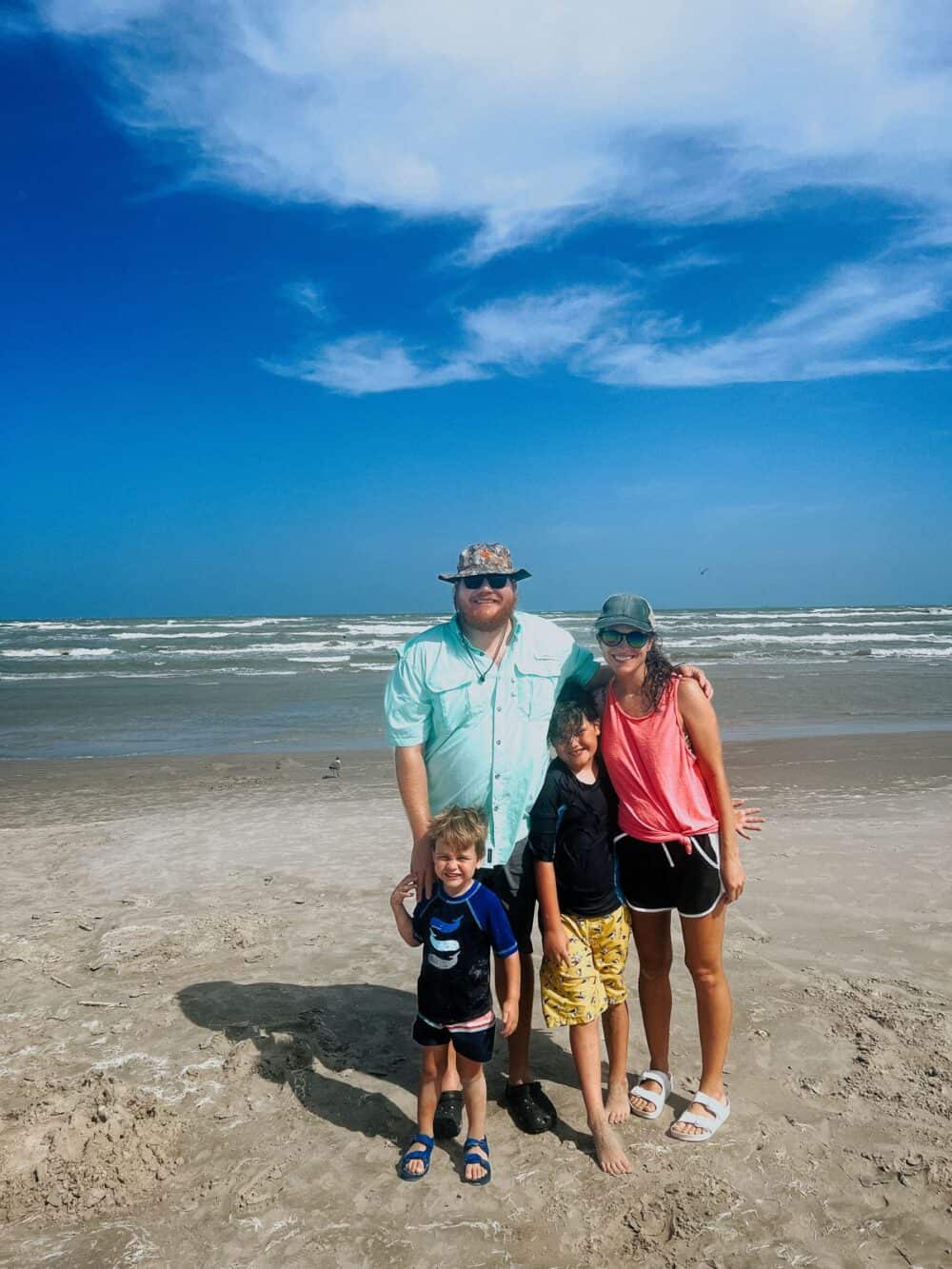 We took the trip with two other families – there were 6 adults and 7 kids, and it was a blast!
I have to admit – we learned that beach vacations aren't necessarily our thing. There's sand everywhere. There's so much gear to lug around. The sun is so intense. Did I mention the sand? Because it gets everywhere. I'm STILL finding sand in my house. I'm so incredibly glad we went and wouldn't trade the memories for the world. But, I don't think beach vacations are going to become a must-do for us.
I got a few questions about the logistics of traveling with such a large group and what we did on vacation, so I thought I'd share a little recap of our trip!
where did we stay?
We went to Port Aransas, Texas. It's a small beach town right outside of Corpus Christi, located on Mustang Island. It's famous for its Gulf of Mexico fishing, but the beaches are really popular for hanging out and swimming, too!
We got an VRBO house right near the beach. Here's a link to the one we stayed at. It was really centrally-located, and it only took us about a minute to drive to the beach. We could have walked, but there were a zillion stairs and rickety boardwalks to get there. It was much easier and faster to drive – especially with all of our gear.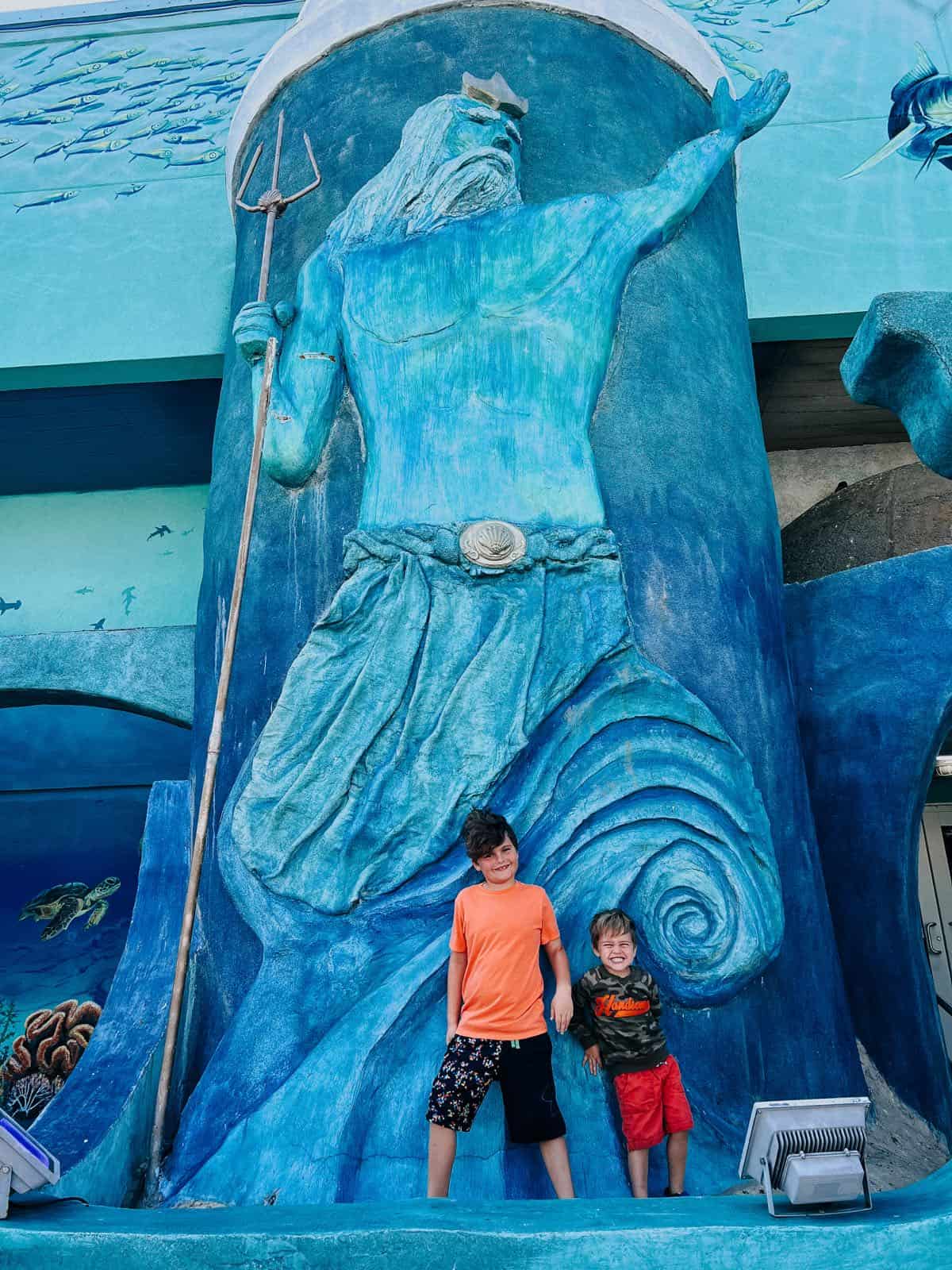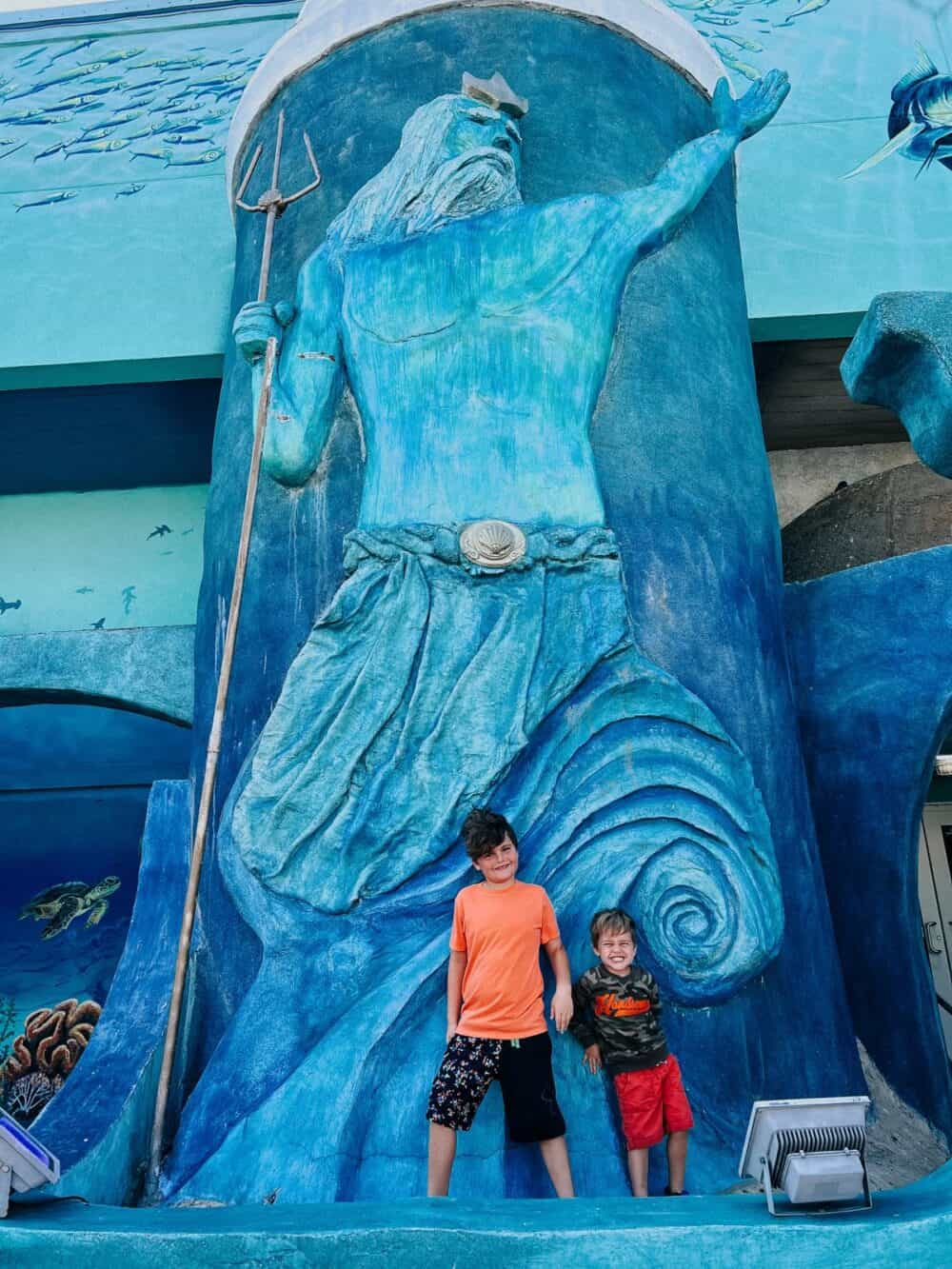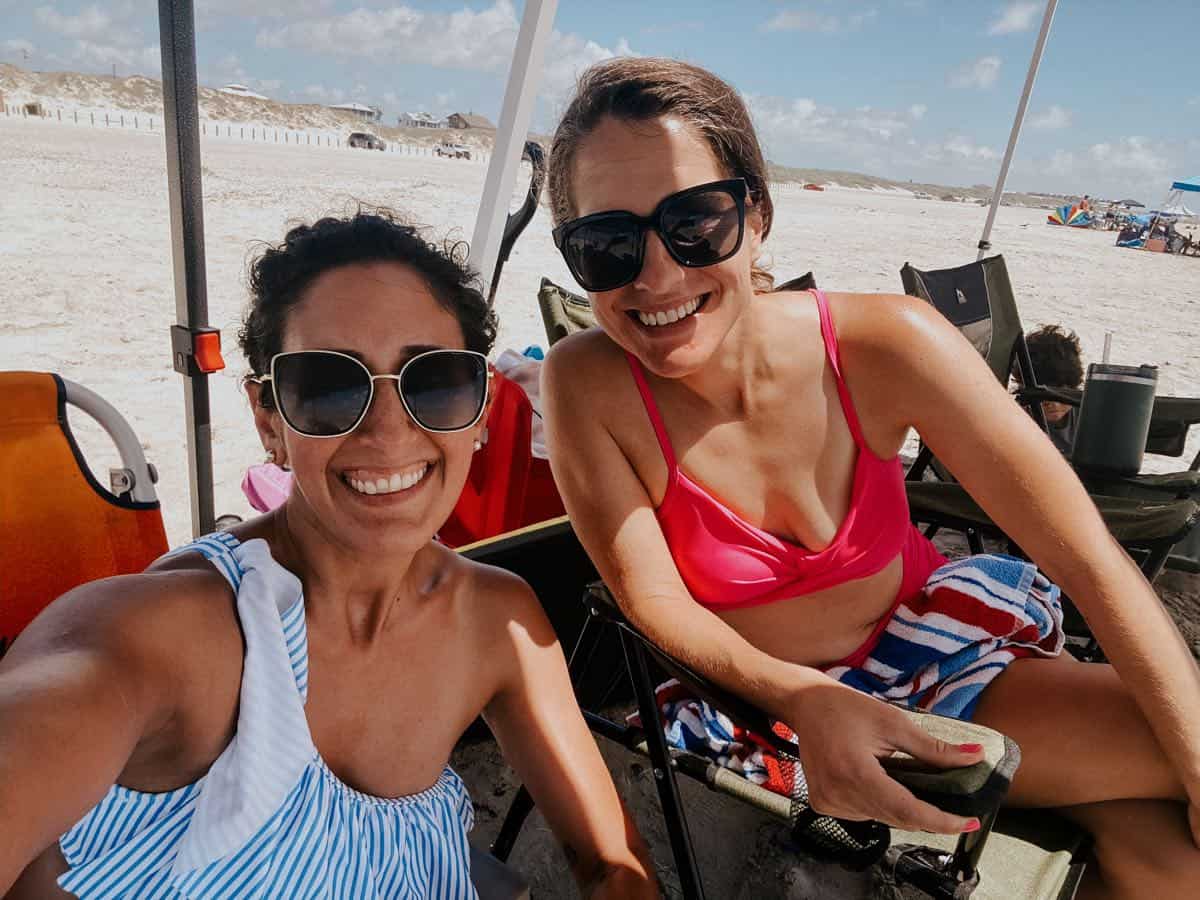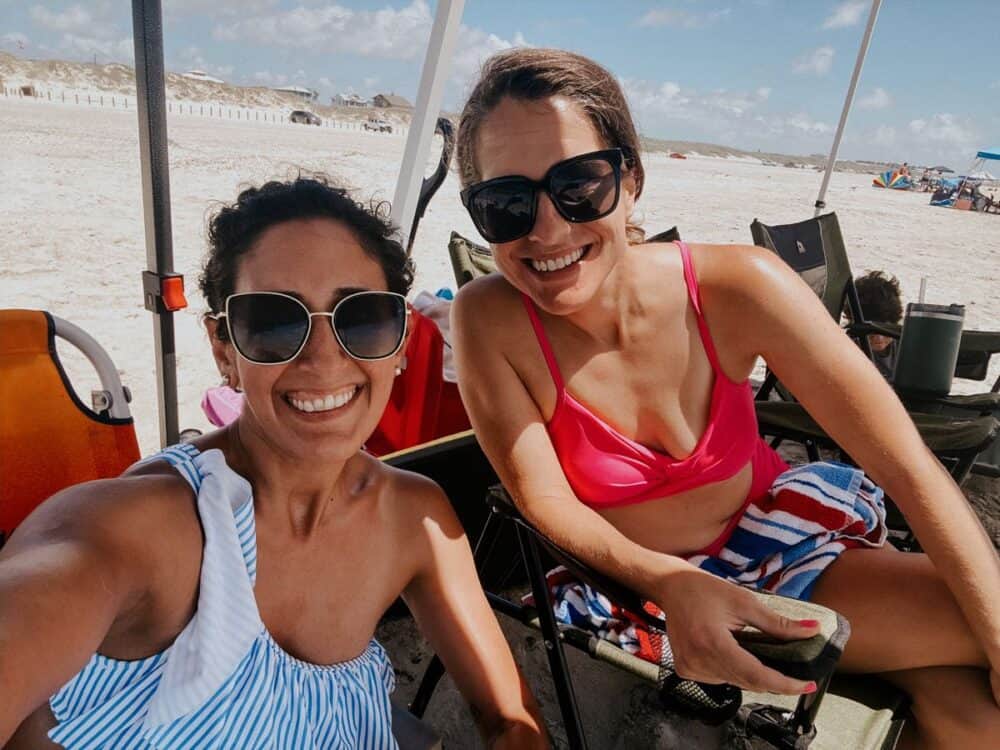 how is it vacationing with 13 people?
It was SO MUCH FUN! We genuinely had the best time and it was such a good match of personalities.
There were 7 kids, ranging in age from 10 to 2 (and no two kids are the same age!). They played so nicely together, and when we were at the house we barely saw them because they were playing and running around together.
One of the trickiest parts of planning it was finding a beach house that worked for everyone. The one we rented had 5 bedrooms. Each adult couple had their own room, four of the kids (all the girls) stayed in the bunk room, and my boys had a room with two twin beds. And, of course, the toddler slept in a pack & play in his parents' room.
how did you handle food?
The logistics of planning food with a group that big can be really overwhelming. But, we came up with a really simple system that worked perfectly for us:
Each family brought their own breakfasts, lunches, and snacks. We freely shared among families, but everyone was on their own for those meals. Often, someone would make a big batch of eggs in the morning and share with whoever wanted it. But, everyone made sure they had the food they needed to feed their people.
We were there for four nights. So, each family provided dinner for everyone one night, and we went out to a restaurant on the last night. We were worried about getting a table for that many people, but it ended up being no problem at all! We went to Grumbles, and found a table right away. The food and drinks were delicious.
did you all stay together the whole time?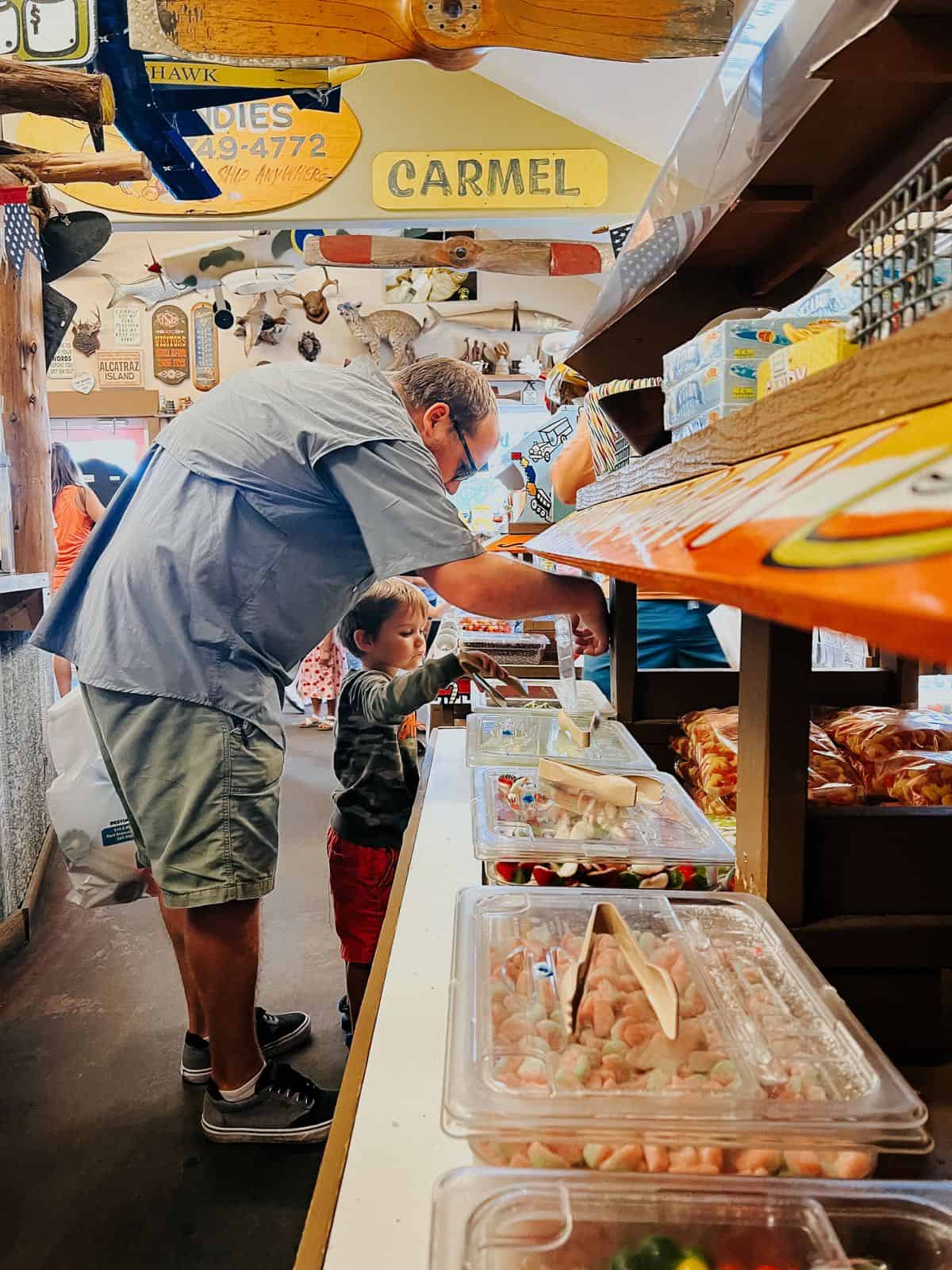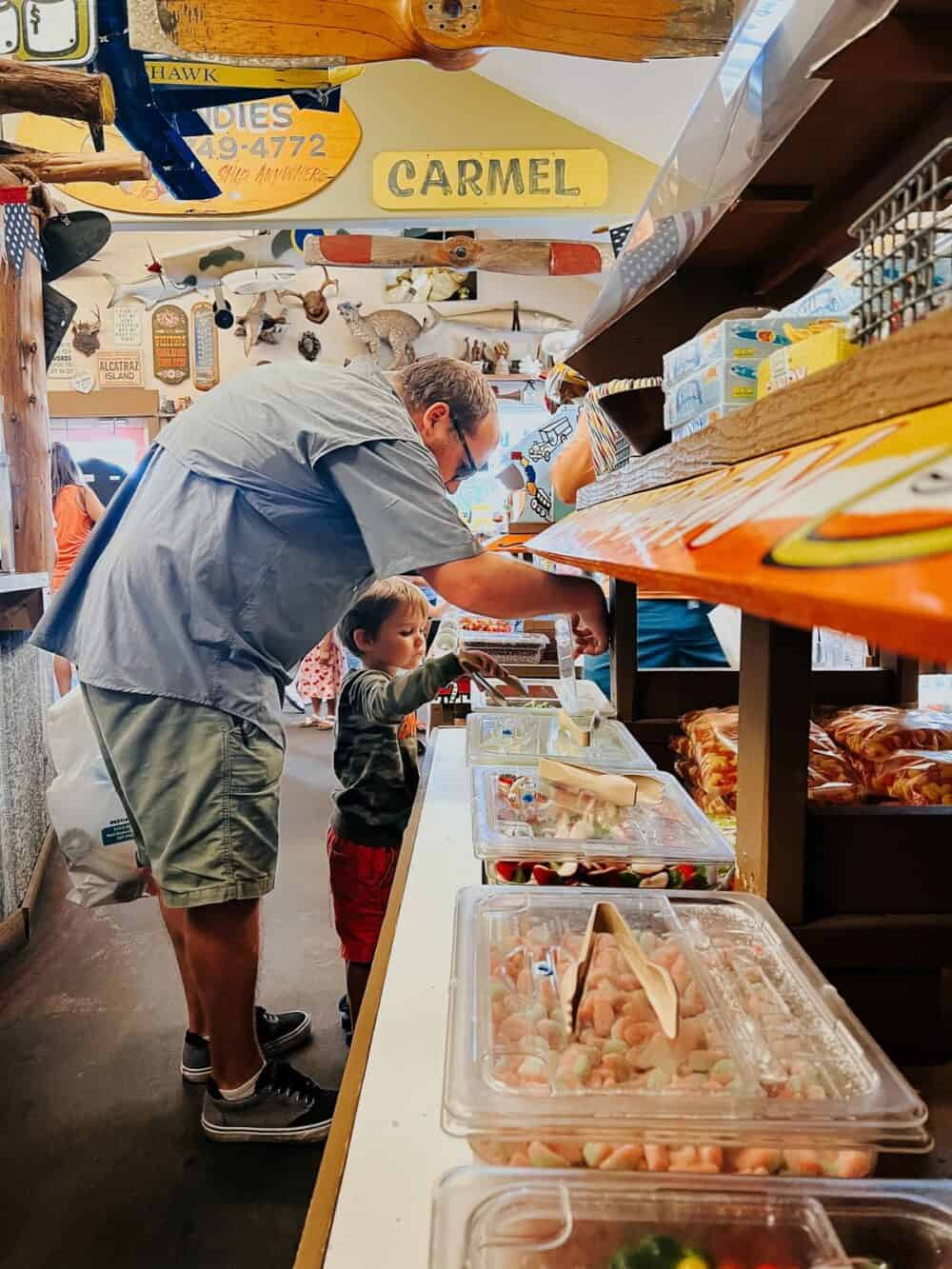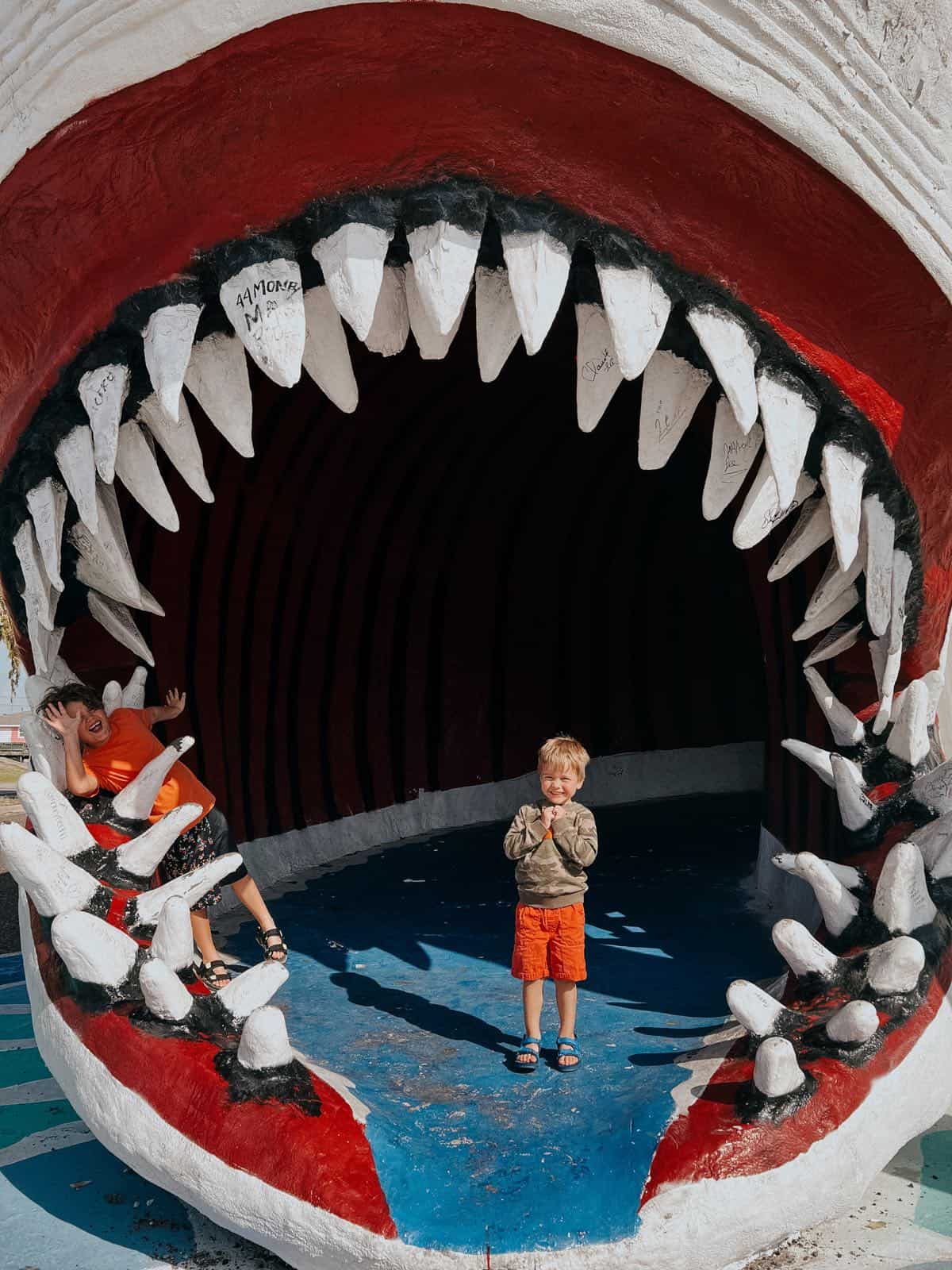 Nope! We did most activities together and generally stuck together for most of the vacation, but it wasn't unusual for someone to peel off to do something else. For example, on our second full day there my family wasn't feeling the beach. So, that morning we headed into town and did some shopping on our own while the rest of the group went to the beach. We met back at the house for lunch and spent the rest of the day together!
I think if you're vacationing with a big group, it's vital that you are flexible and do what's best for your own family!
what did you do other than the beach?
For the most part, our days were spent frolicking in the sand. But, one evening we went on a dolphin sightseeing tour and it was so much fun!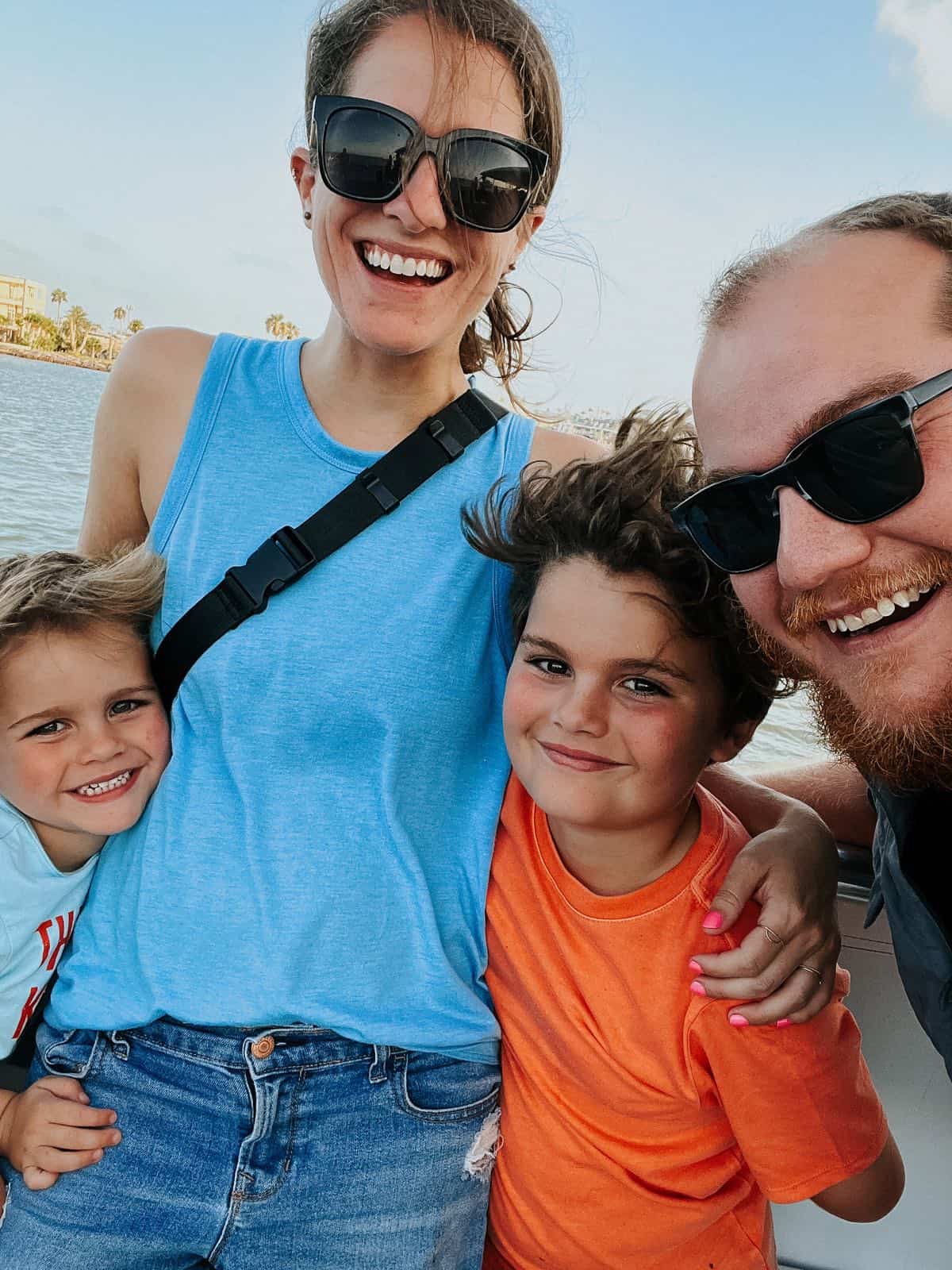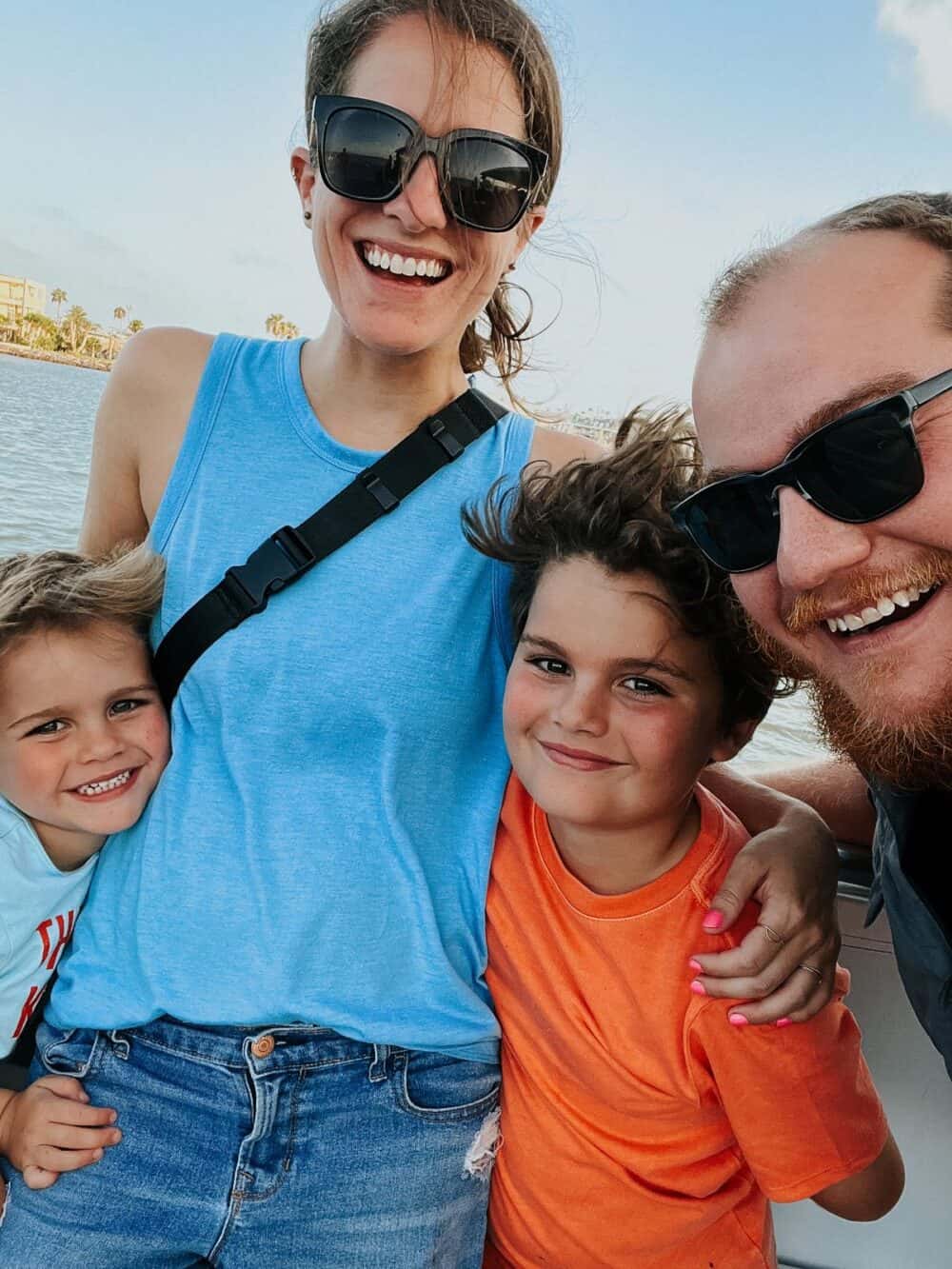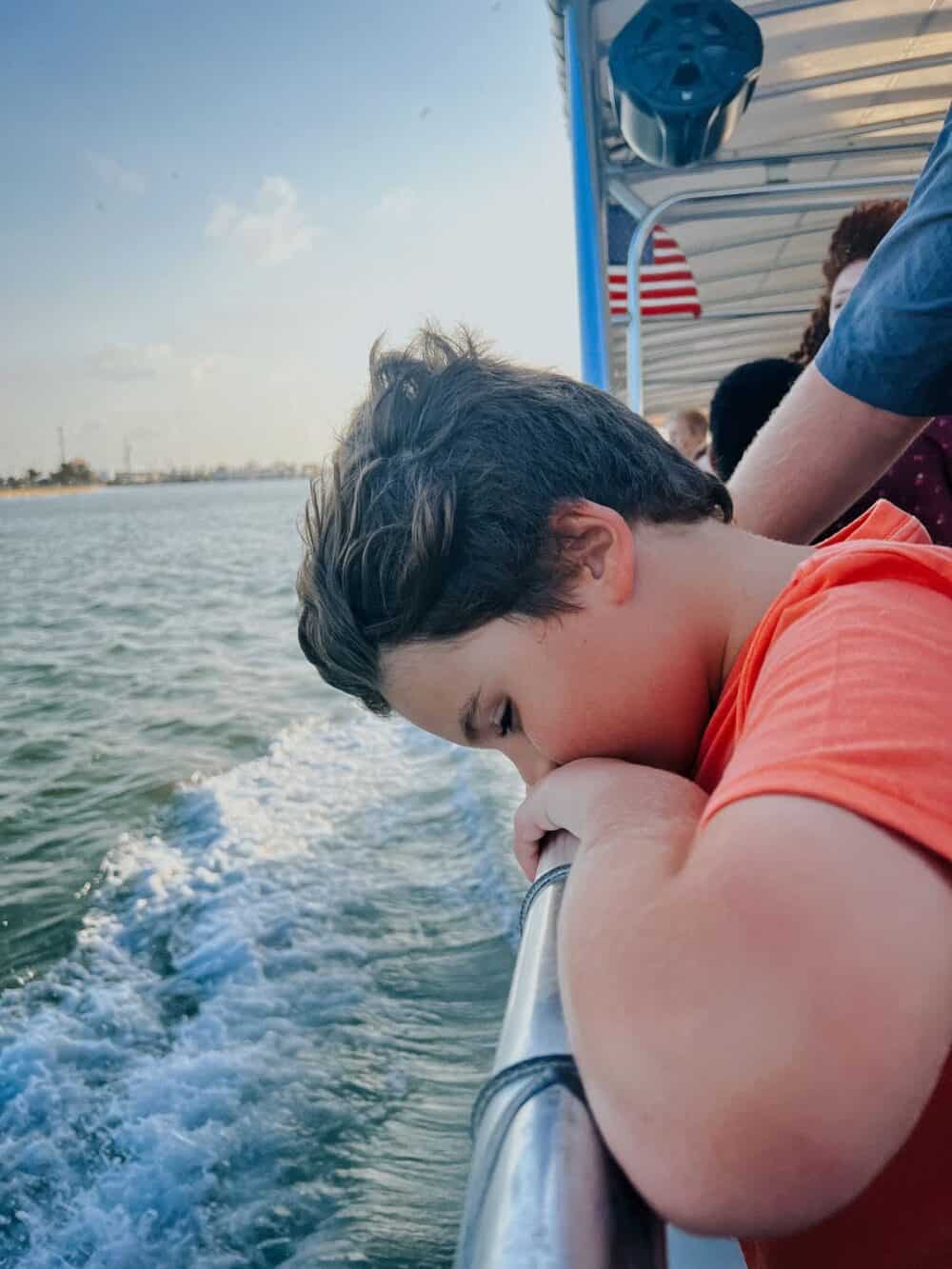 This was definitely a highlight of the trip for us, and I highly recommend it! We went on the sunset tour, which was a little late for some of the youngest kiddos, but so worth it. We saw so many dolphins.
We also had a blast walking around the local shops and visiting the candy store (it's a must!). We planned on visiting the Port Aransas City Pool (it was included with our house, but it's only $2 for adults to visit if it's not!), but we ran out of time.
other highlights
A few favorite moments from the trip include…
Watching all of the kids lined up on the sand playing for hours. They loved digging, building sandcastles, and hunting for shells.
Staying up way too late every night playing board games after the kids were in bed (the biggest hits were this one, this one, and this one).
Watching all of the sleepy-eyed kiddos stumble up the steps every morning. There's something so special about sharing a home with the people you love for a vacation!
Dancing on the deck of the dolphin cruise boat with all the kids. We taught them the Macarena and our little group entertained all the other passengers in-between dolphin sightings.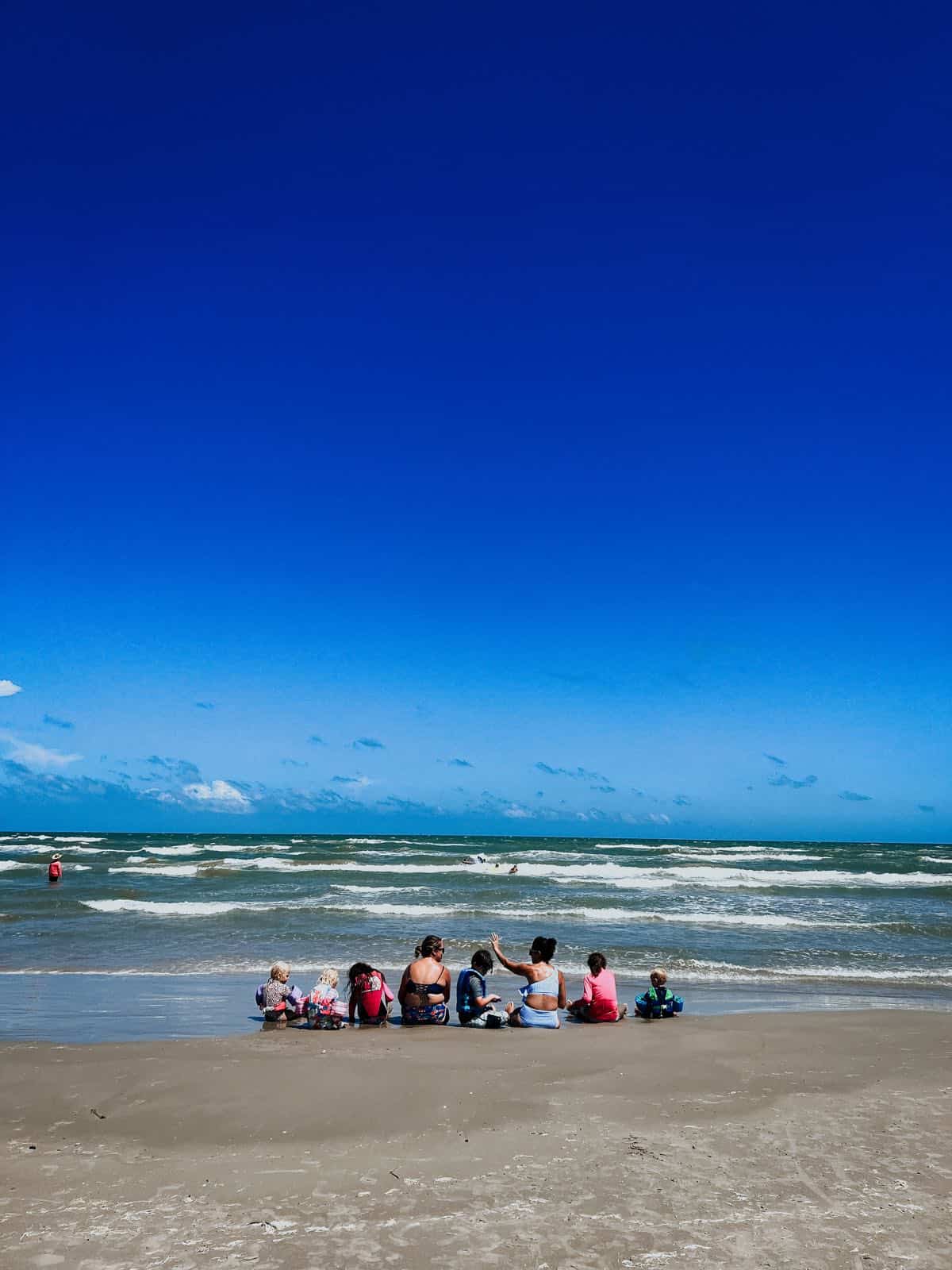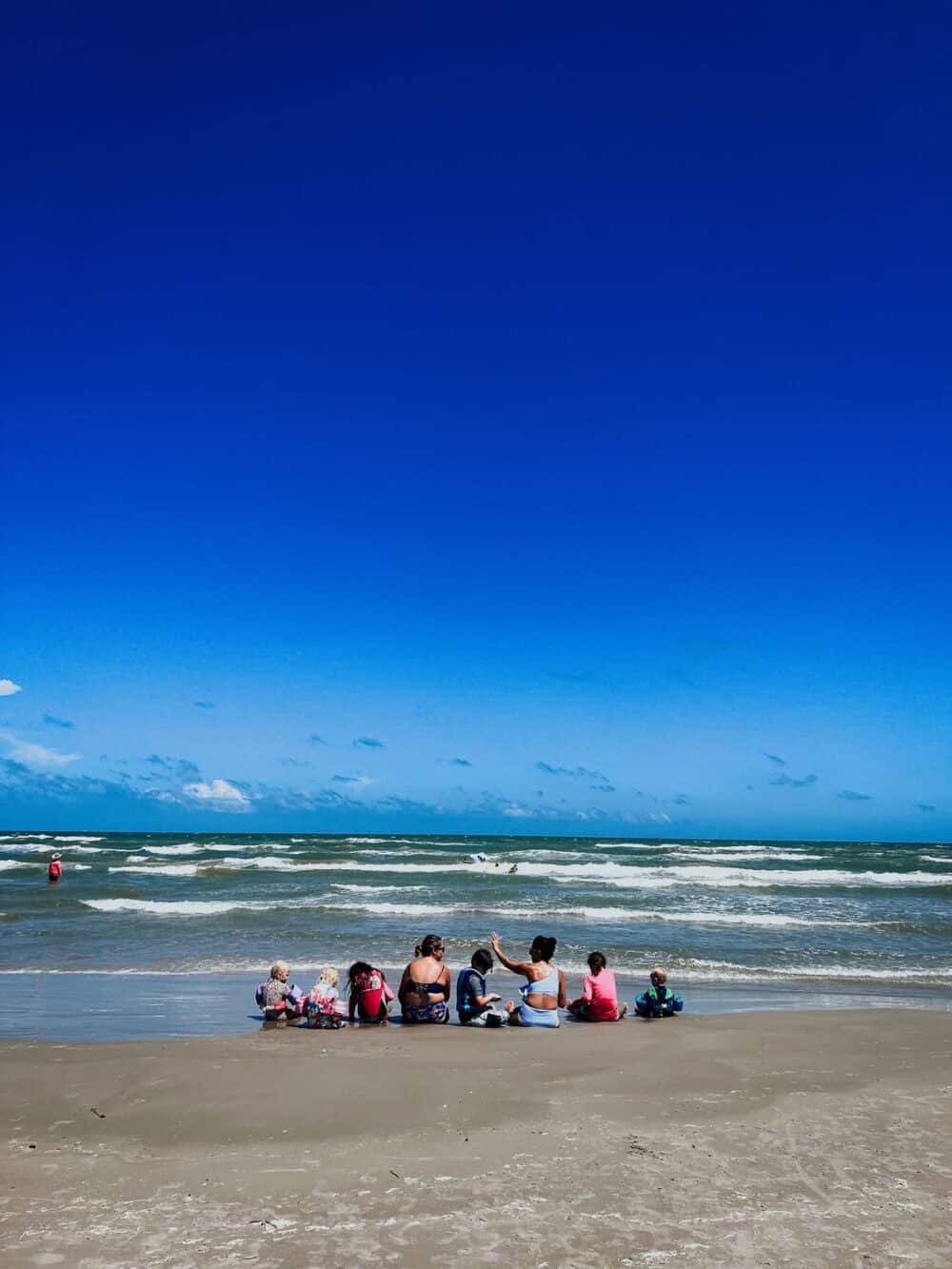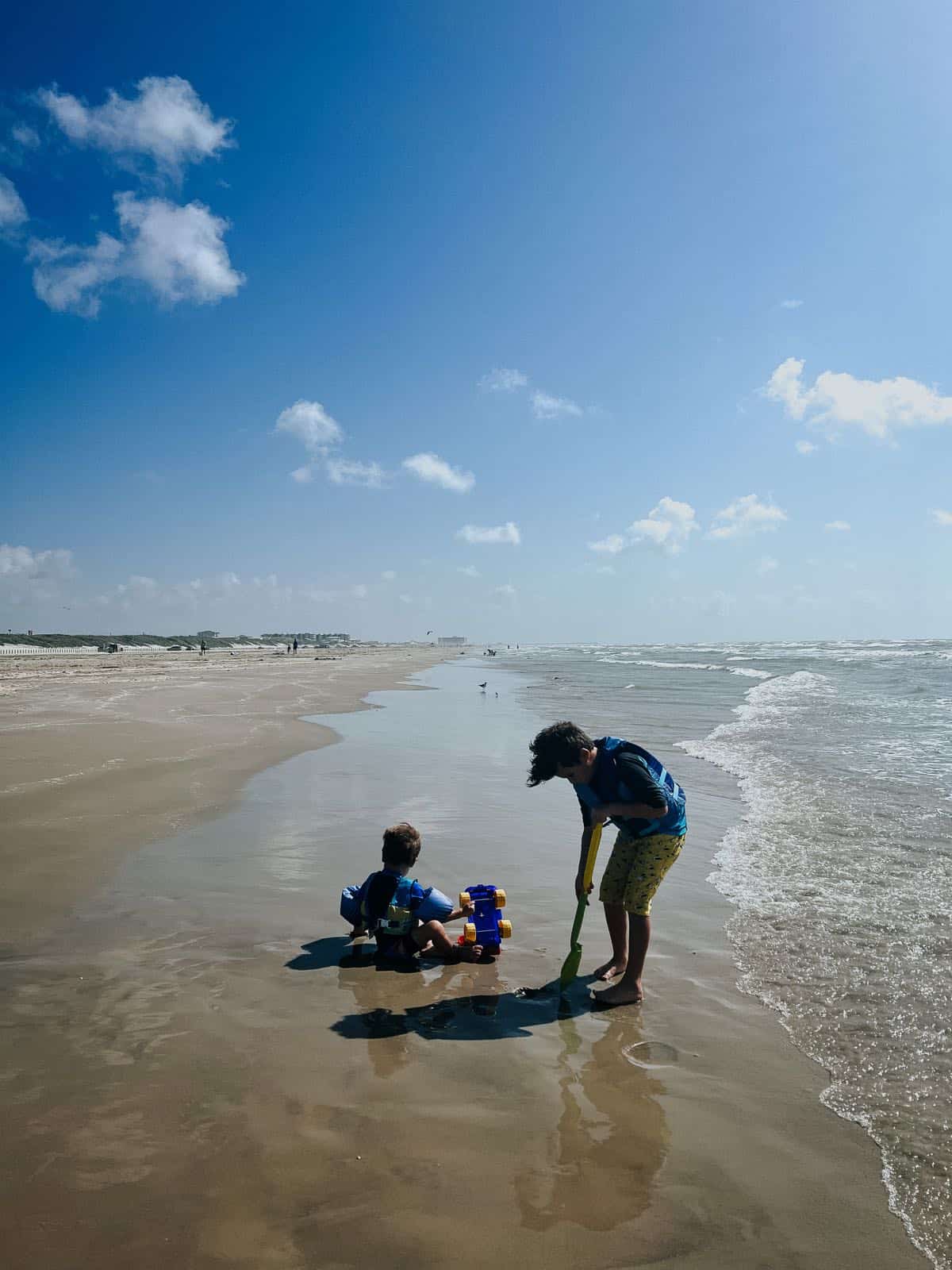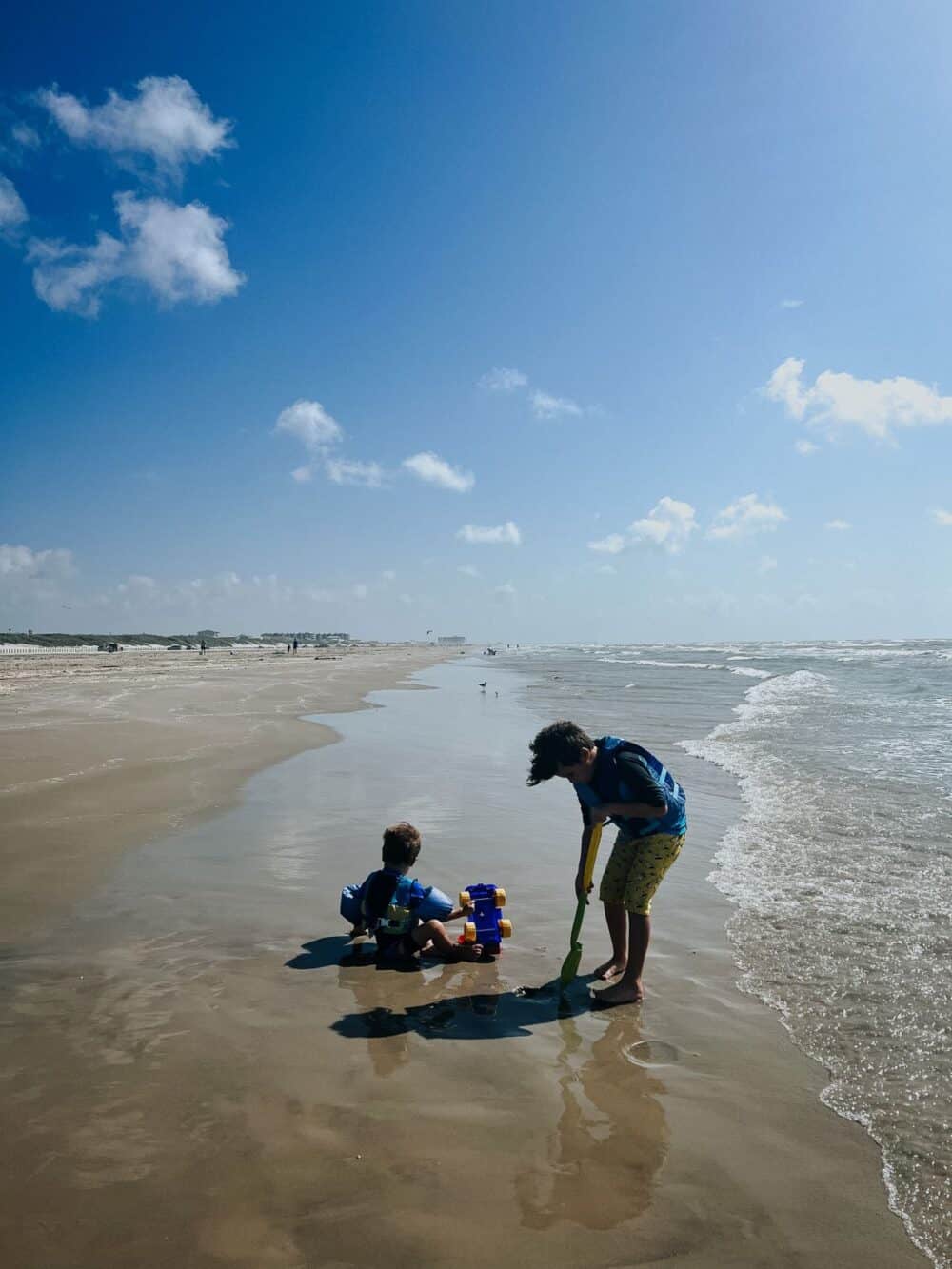 We absolutely adore vacationing with our friends, and we had the best time on this trip! Beach vacations might not become a yearly thing for us, but we're so glad we went and can't wait to start planning our next group trip.
Other Travel Posts