Do you have a formal dining room? If so, do you actually use it?
Most people don't. Growing up I had one and we really only ate in it when we had guests – the rest of the time we ate dinner in the living room. I know so many people who have turned their formal dining rooms into playrooms, offices, and extra living spaces.
But me?
I'm a sucker for a good formal dining room.
Maybe it's because we never used ours when I was a child, but I have always loved the idea of a big table where everyone can gather each night, a beautiful chandelier, fancy place settings, and plenty of room for everyone.
Our new home has a gorgeous, huge formal dining room – there is more space in here than I ever could have imagined which gets me downright giddy with possibilities. The only problem is, we've had quite the saga of getting a dang table in here. The first one we wanted was backordered, then we bought one and it was too small. We finally ordered the right size and had it delivered recently.
And guess what? It's just right.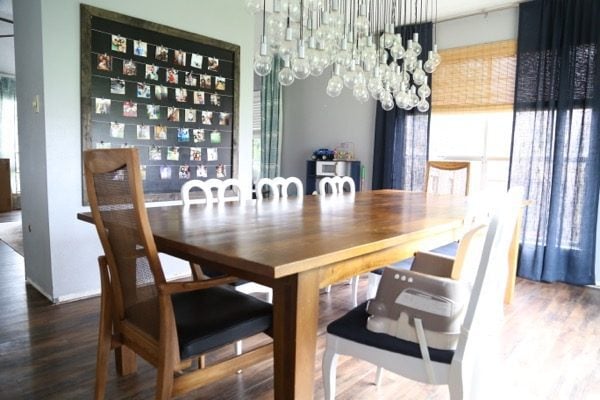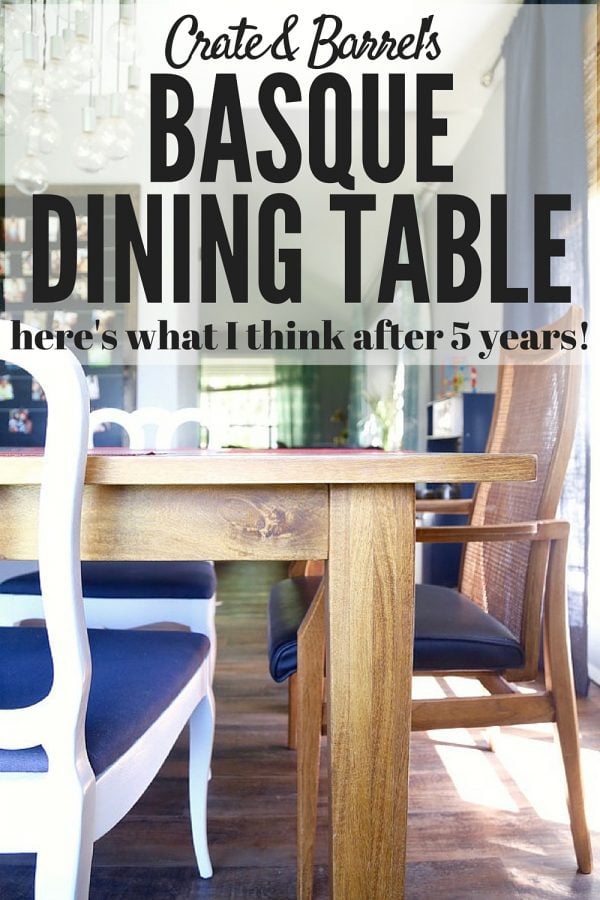 Meet the Basque table from Crate & Barrel. It's giant (104″ long!), sturdy, and beautiful. I can't get enough of it.
We spent a crazy amount of time researching, reading, and looking at tables in person so I can say with confidence that, at least for us, this table is the best of the best. It's all one big piece so there are no leaves to contend with when you have people over (which was a must for me!), and it's the kind of table that can take a bit of wear and tear and still look beautiful
(Update March 2016: We've had it for nearly five years now and I'm still just as much in love! There are lots of dings and scratches from, you know, life…but they just add character and don't detract from the beauty of the table one bit. I couldn't possibly be more pleased with this table and I cannot recommend it enough!)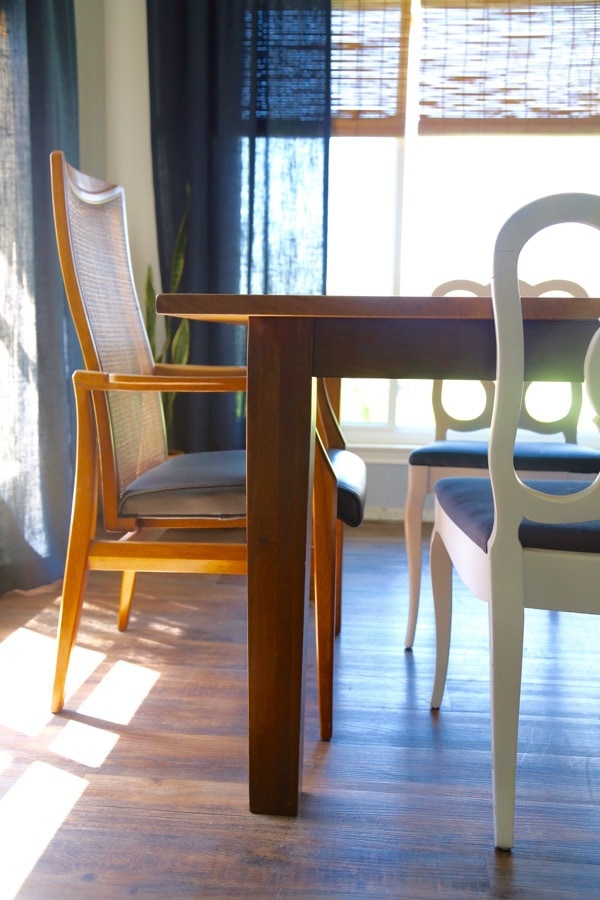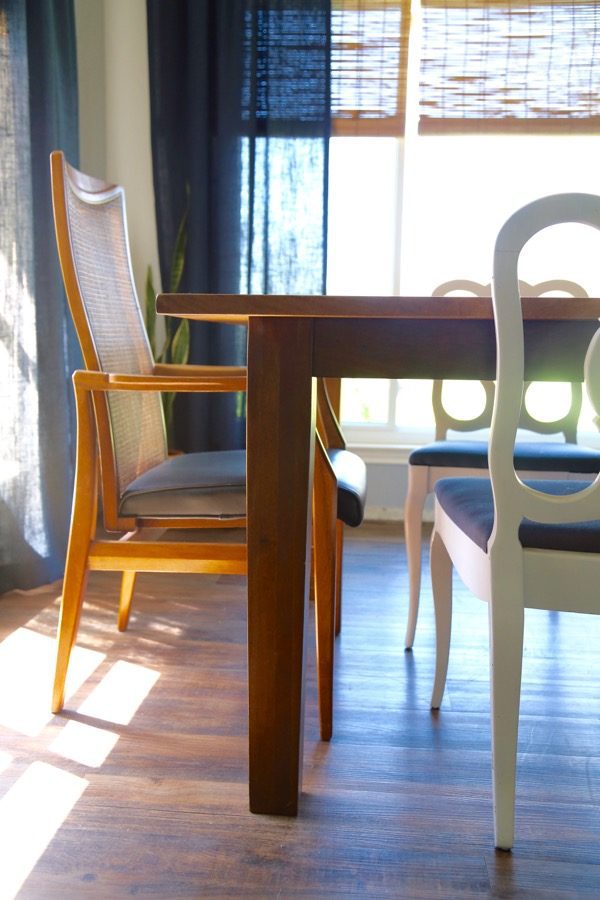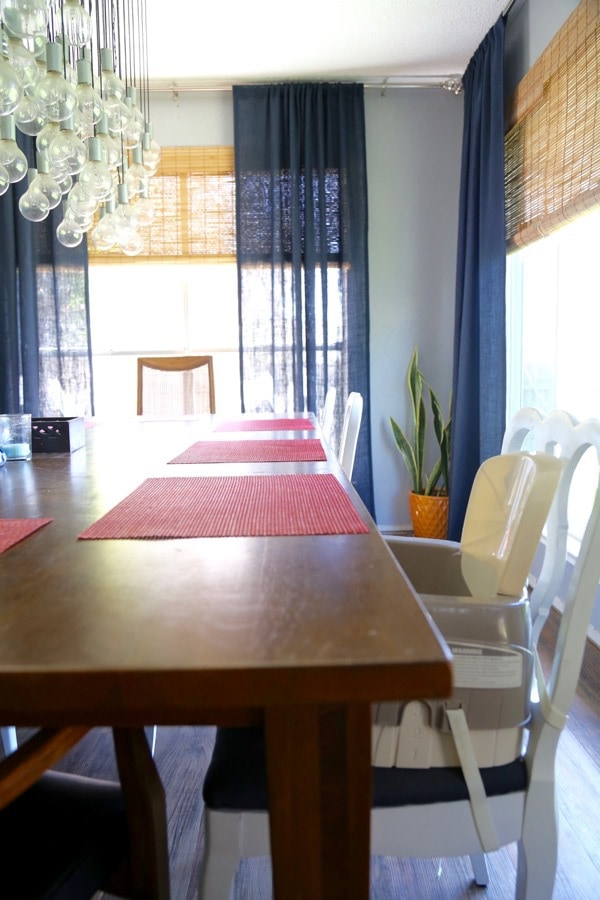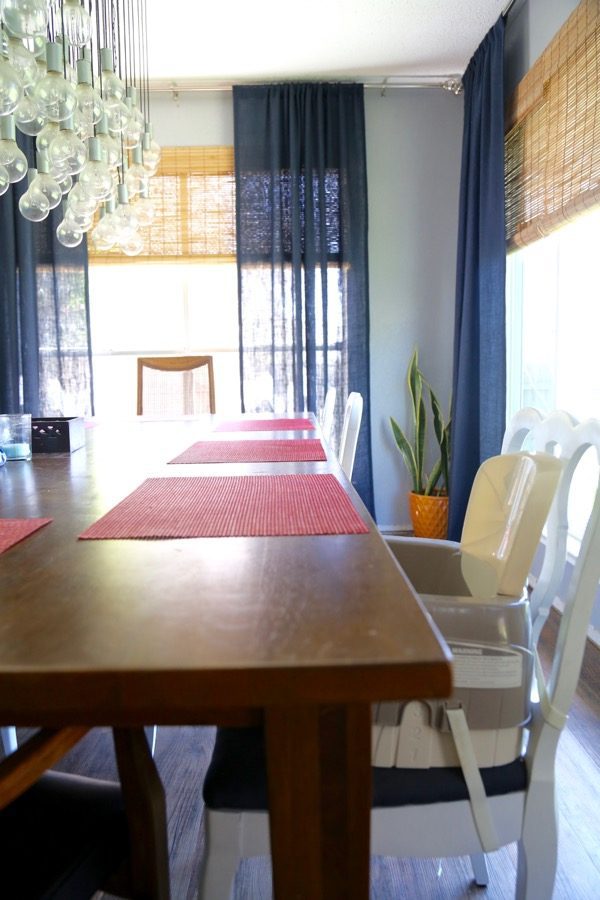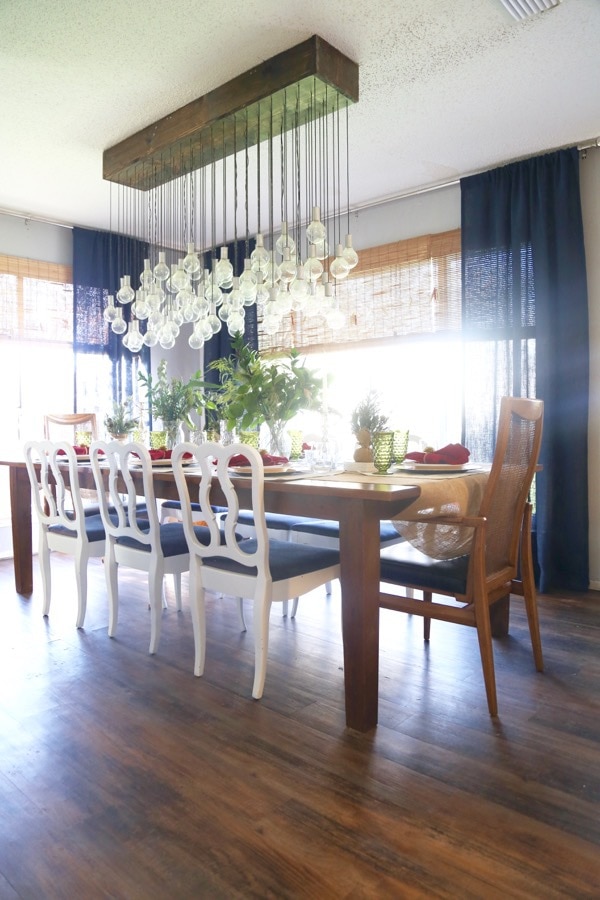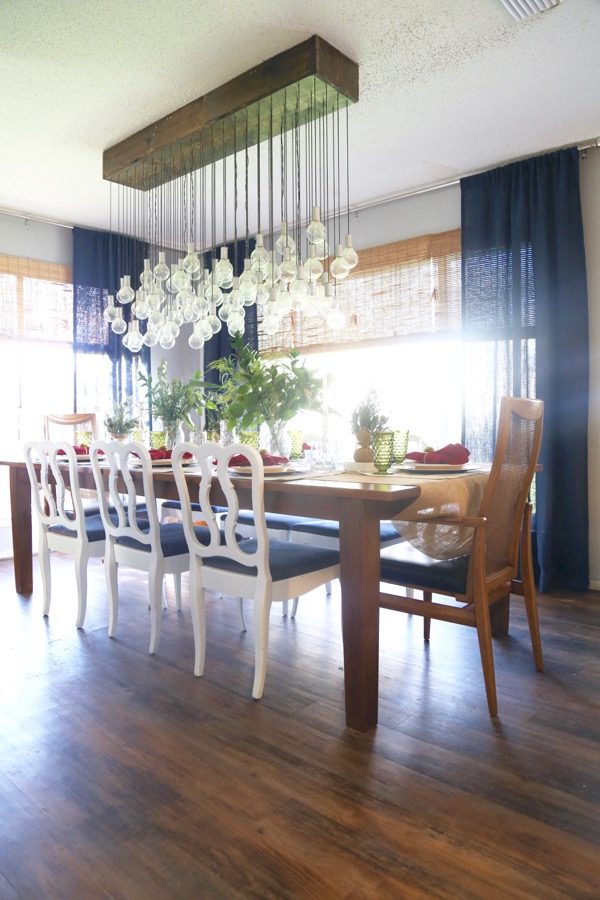 This table seats 8 perfectly, 10 comfortably, and we've even seated up to 12 people here with no issues at all! It's nice and wide so there is plenty of room in the middle of the table for tons of food (or a gorgeous centerpiece) and I love the simple, clean lines and how it sturdy and well-built the table is.
Overall, we have been nothing but pleased with this table, and I'm here to tell you it's dang near impossible to find a table this big, gorgeous, and well-made at such a good price. I promise, if you're in the market for a new giant table (or even a not-so-giant one – there are other size options!) this is the one for you!