My New Henredon Bar Cabinet
I have a little story for you today. It's a heartwarming tale about my new favorite piece of furniture and how it came to be that I was able to bring it home. For free. I still pinch myself sometimes, honestly.
A few weeks back, I got a text from a really sweet friend with a photo of a vintage Henredon campaign-style bar cabinet (it's the "Scene One" bar cabinet, if you're familiar). She used to be an interior designer and has incredible taste and a stunning home. She asked if I had any use for it because she needed to get rid of it and wanted to make sure it went to a good home.
I said yes before I even decided where I'd put it. I just knew I had to have it.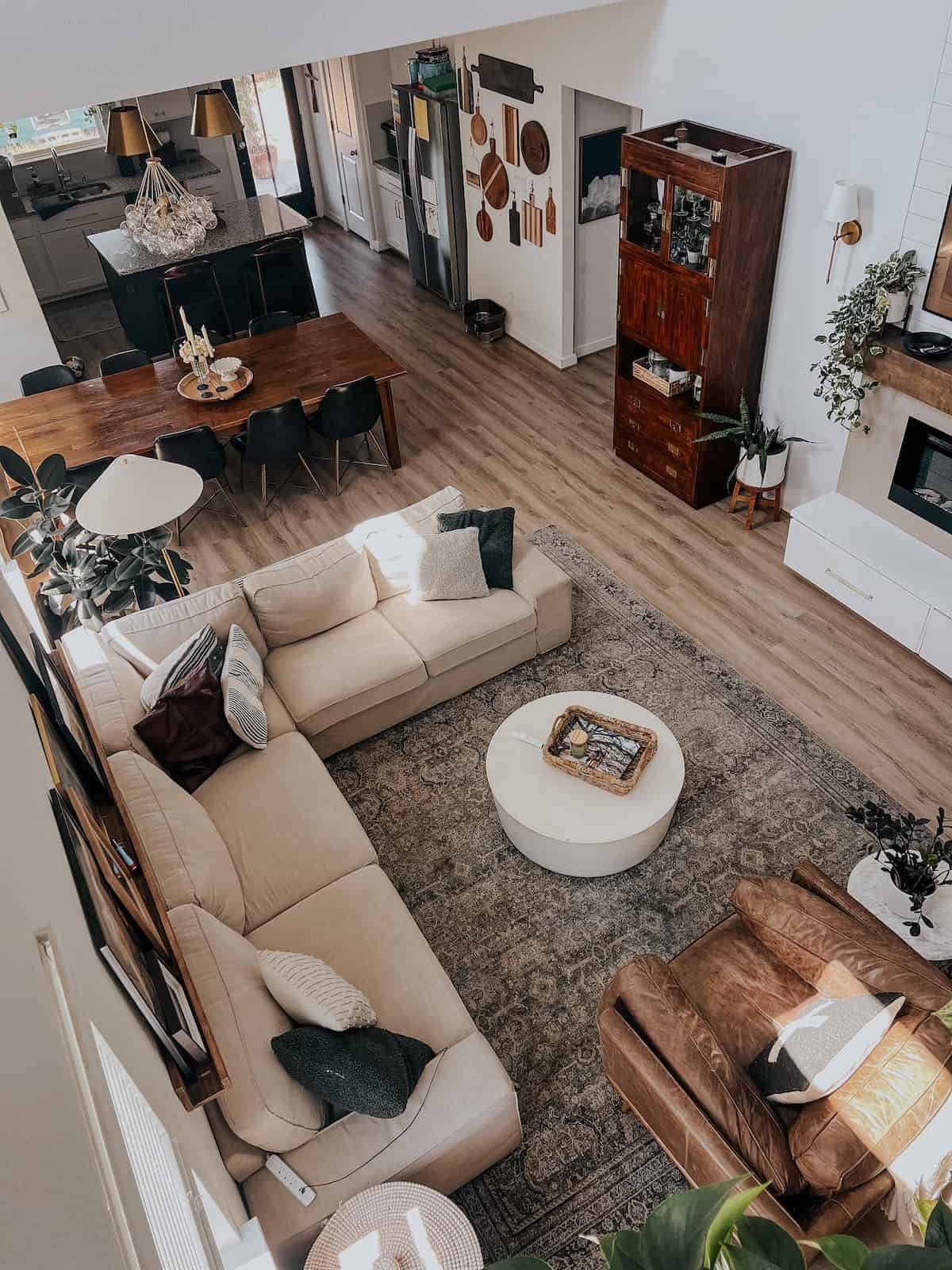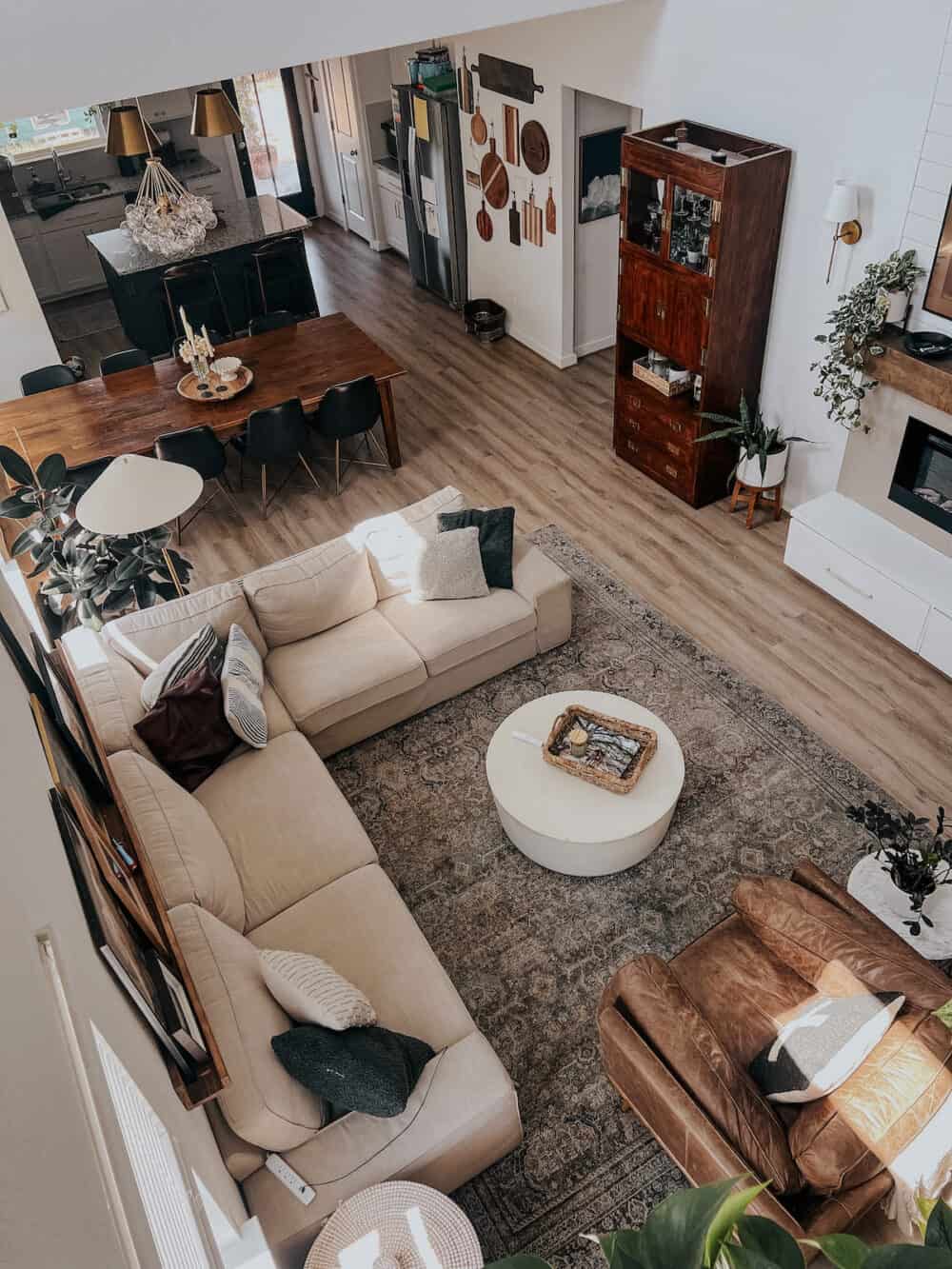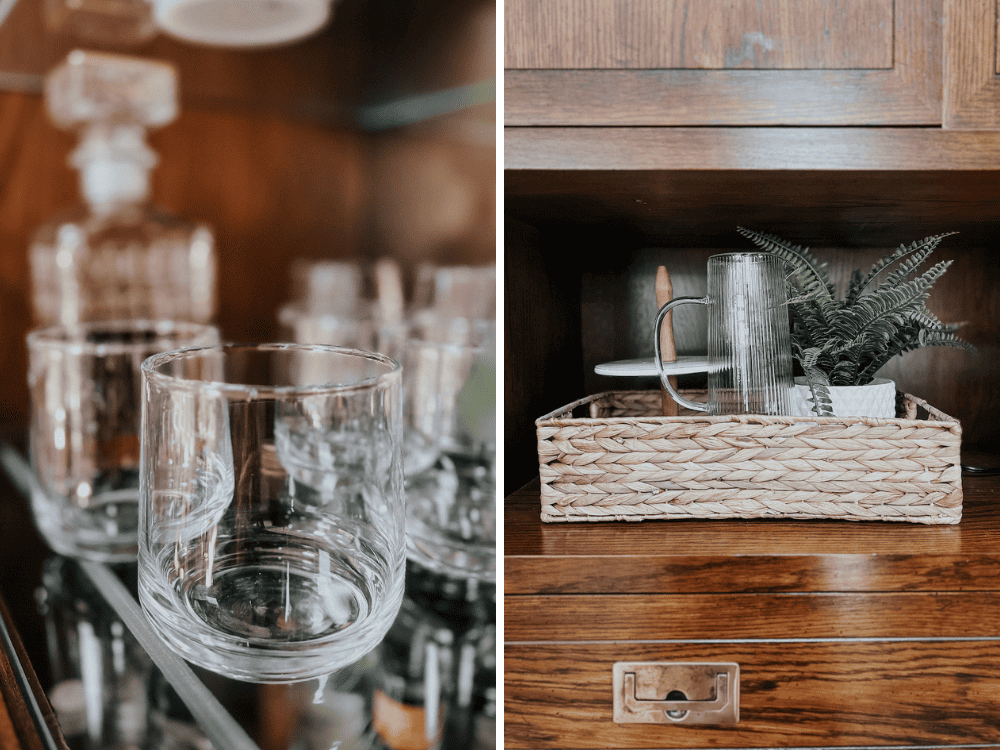 It was quite a feat to get it from her house to ours. It's large and heavy and well-made, and I was so grateful my dad was able to come over and help us make the transfer. It took some doing, but we got it in place at our house and I am in LOVE!
It took about a week for my eyes to adjust to seeing a large piece of furniture in this part of our living room. I'm used to that wall being blank, so I was a little worried it would feel too busy to add something in there. But, now that I've gotten used to it, I think it's the perfect place for it! It's not too deep (18″), so it doesn't take up really any walking space, and it fills an otherwise totally blank spot. I love how it bridges the space between our living and dining rooms, and feels like such a functional addition to the space!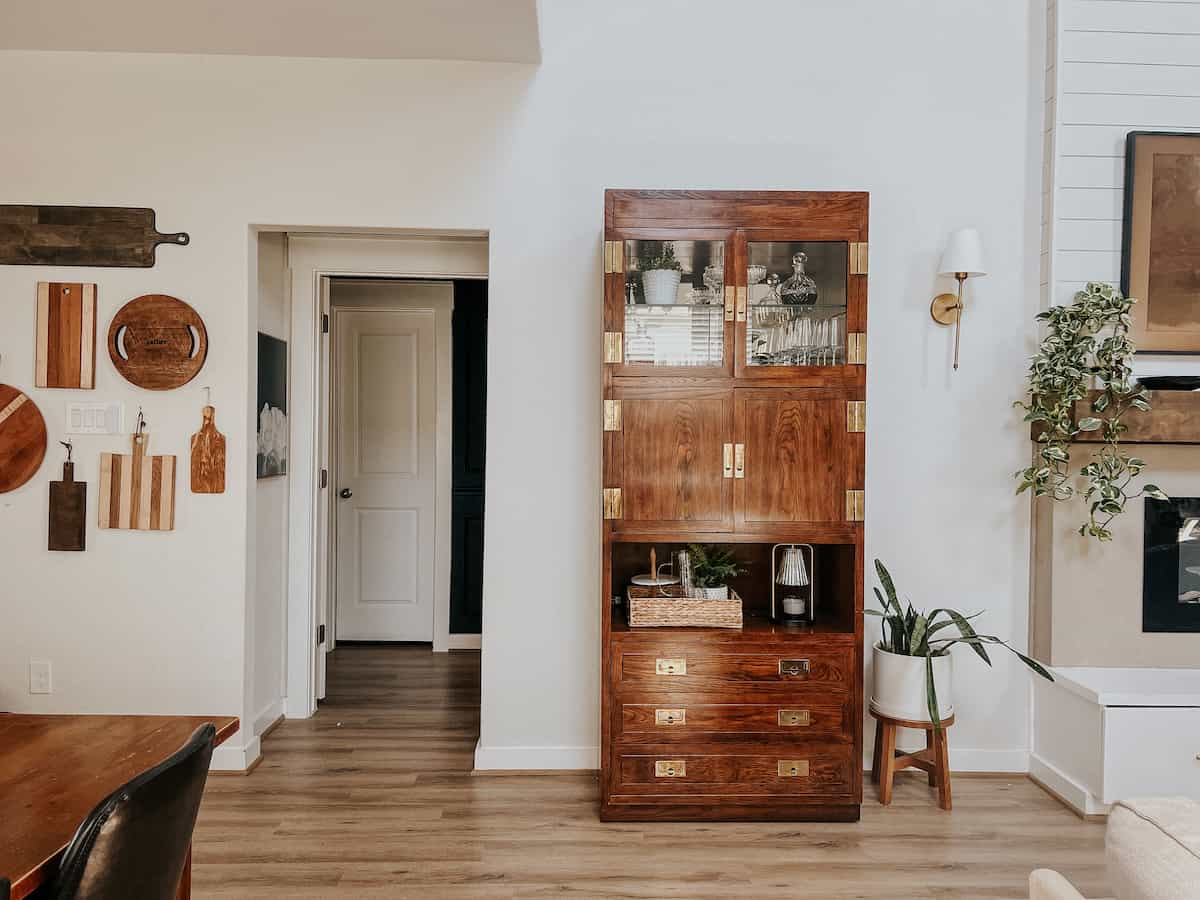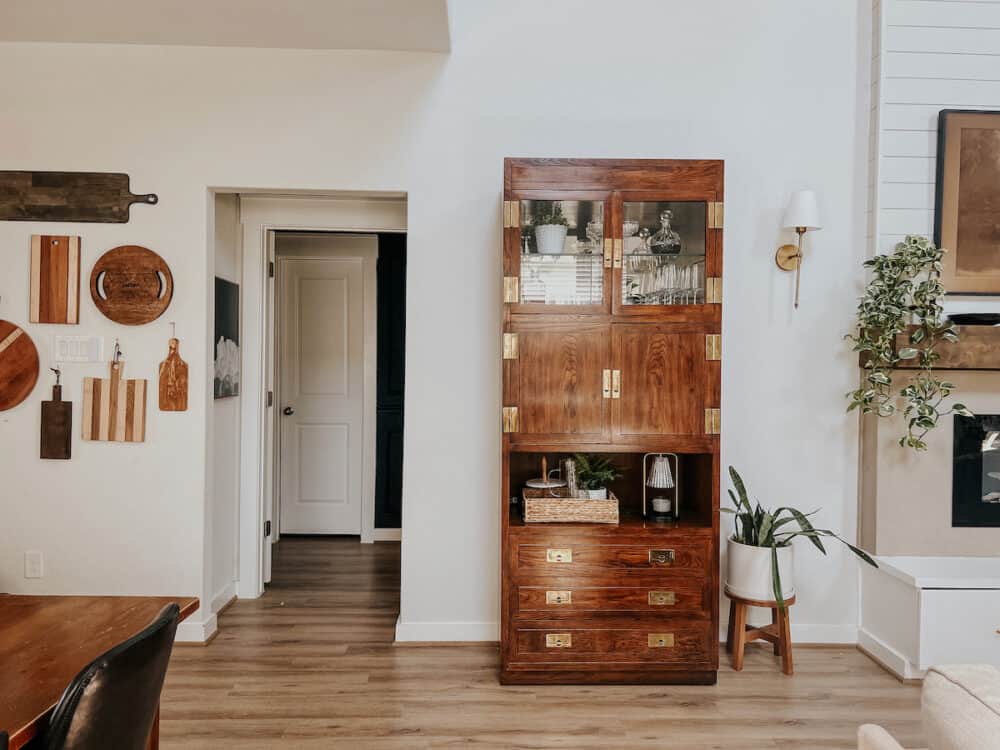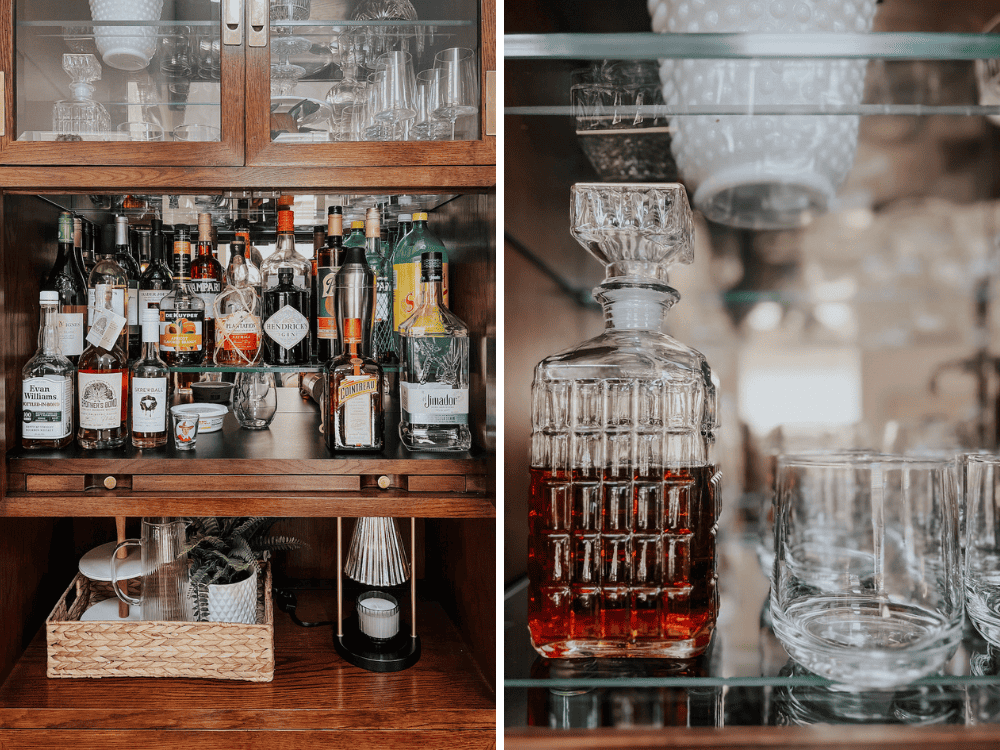 I'm still playing around with the styling (and I think always will), but I've had so much fun styling an actual bar cabinet. It's been years since we had one! Way back in our first house, we actually turned an old tv stand into a bar cabinet, and then a few years later Corey built one for us. But, we didn't have room for it when we moved to our second house, so we haven't had anything since then. This piece is heirloom-quality, though, and I have a feeling we'll be keeping it around forever.
I've always (always!) wanted an excuse to buy more fun cocktail glasses and bar accessories, so this felt like the perfect excuse. I haven't actually ordered anything yet, but here's a roundup of a few things I'm eyeing.
Cocktail Glasses + Barware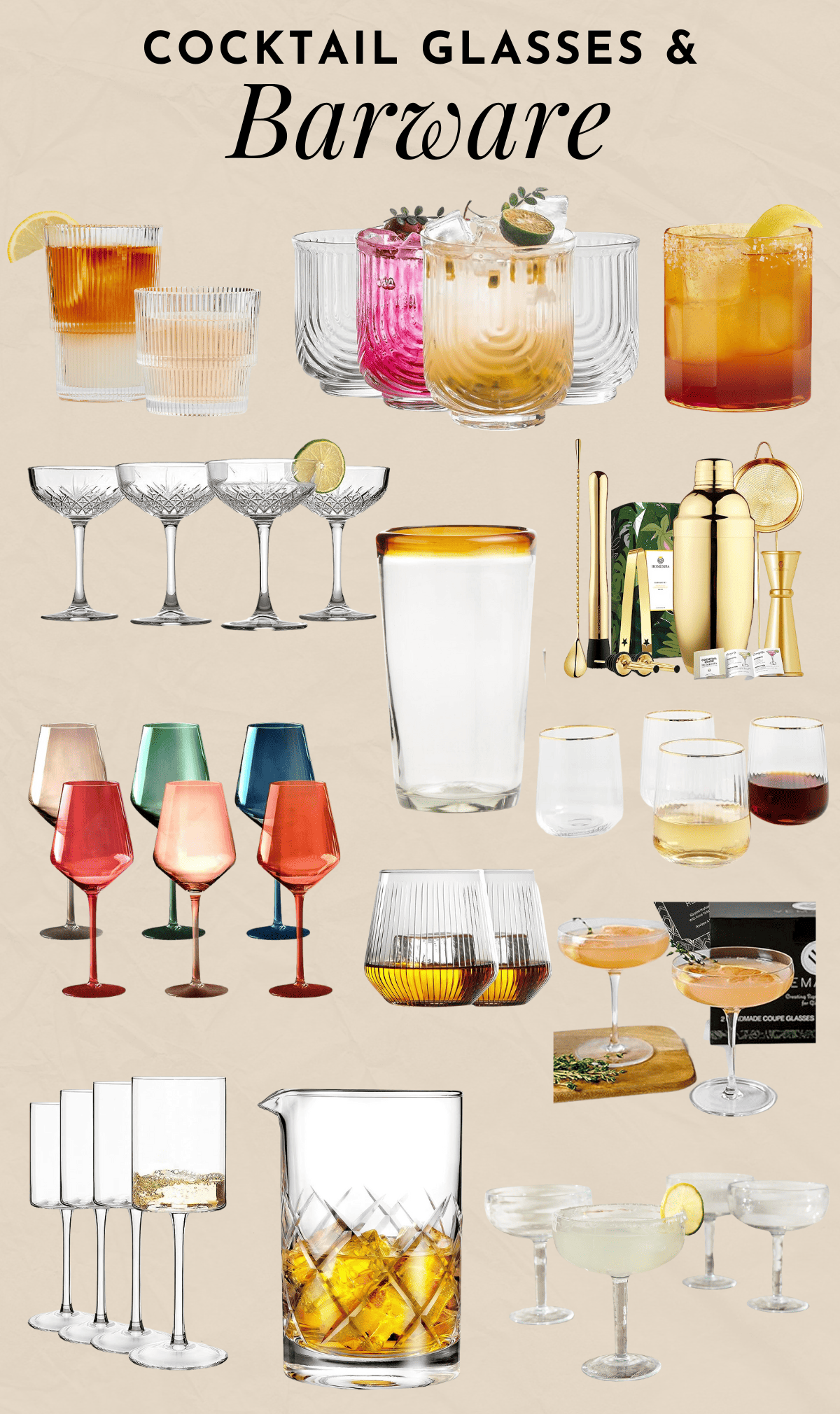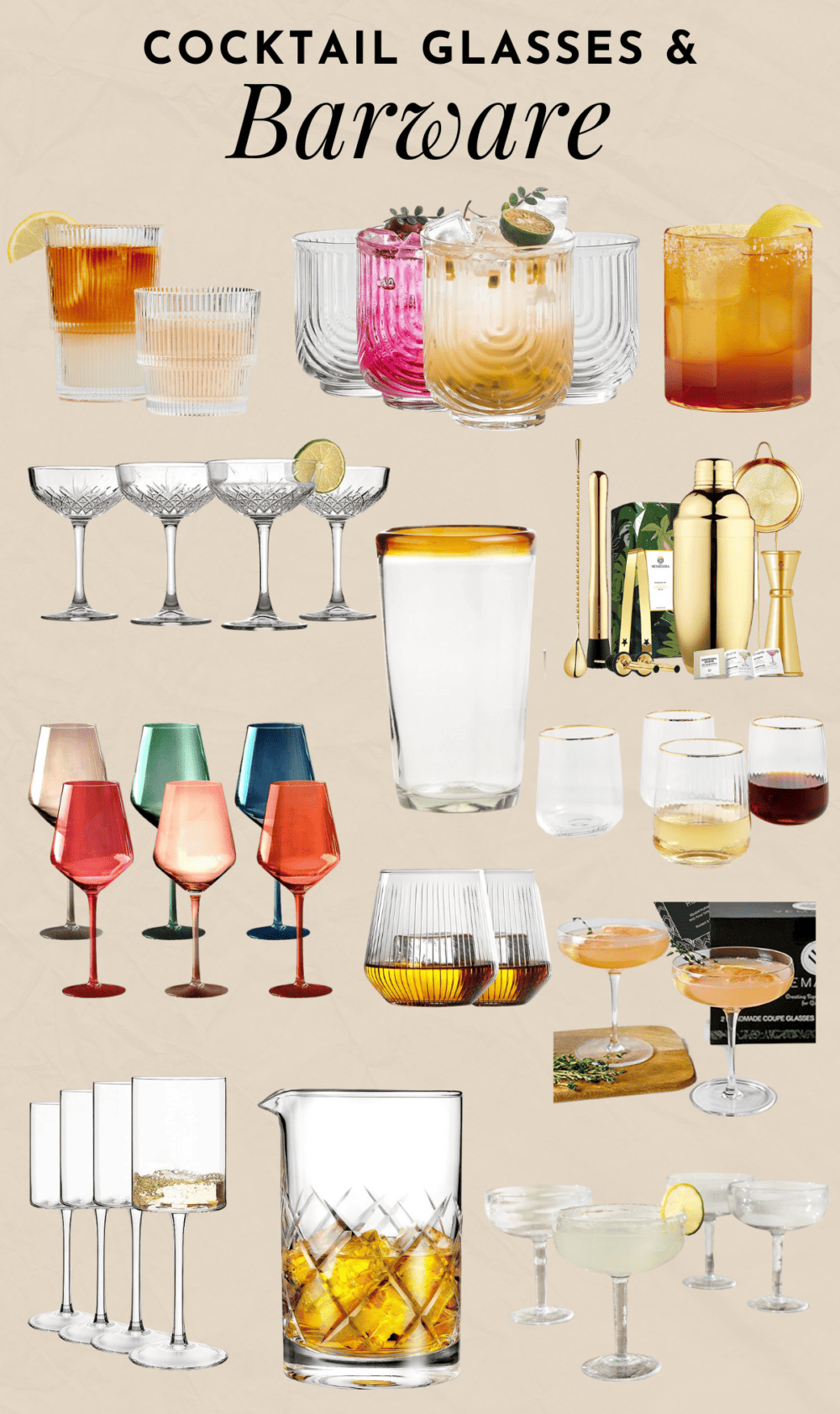 For now, though, I've filled it up with some things we had around the house and it's working so nicely for us. It holds so much more than I anticipated, and the drawers at the bottom are perfect for storing all of our seasonal serving dishes. It has freed up so much room in our kitchen cabinets! I actually need to spend some time rearranging them, because some of them have full empty shelves now. What a gift!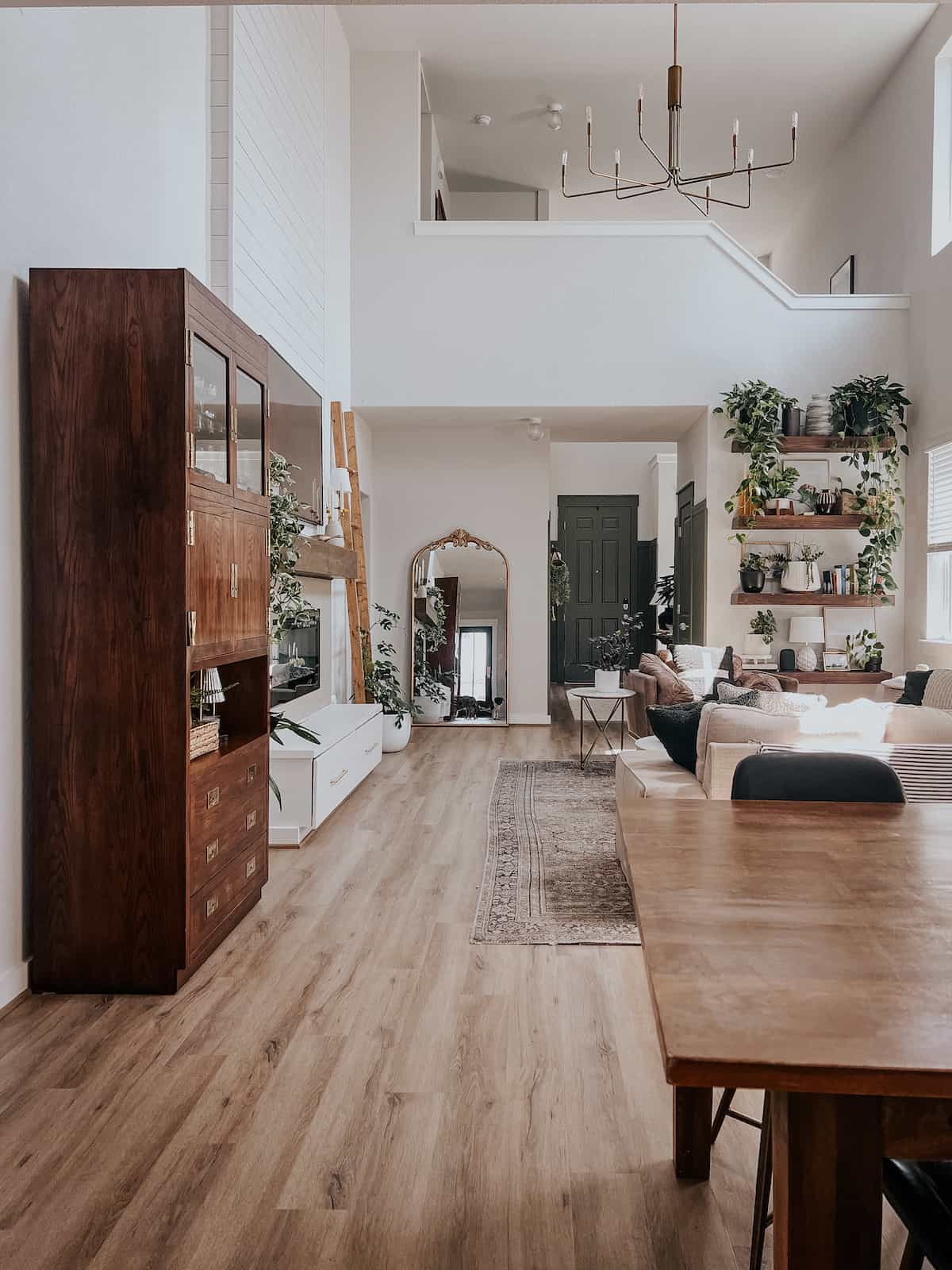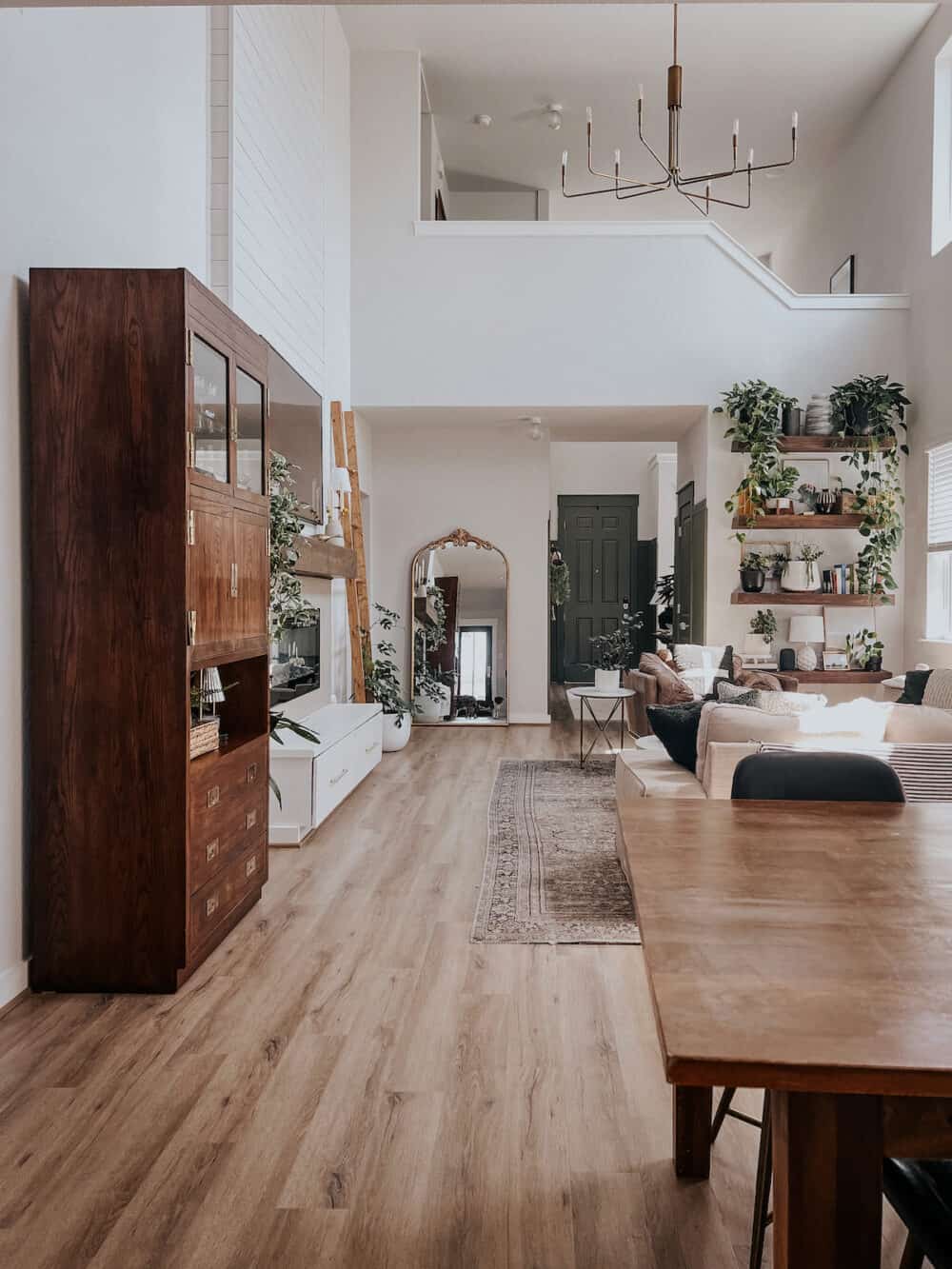 I can't wait to have some fun decorating this guy for the holidays. Can't you picture it with some Christmas cocktail glasses tucked inside?! I'm swooning already.
related posts
You May Also Love…