If you're one of my friends on Instagram, you'll know that over the last couple of months I've been working on a paint by number for adults. It's something I've wanted to try for a long time, and I finally bought myself one earlier this year. I've been slowly chipping away at it every weekend and anytime I have extra free time.
I finally finished it up and got it framed last week, and I'm so happy with how it turned out!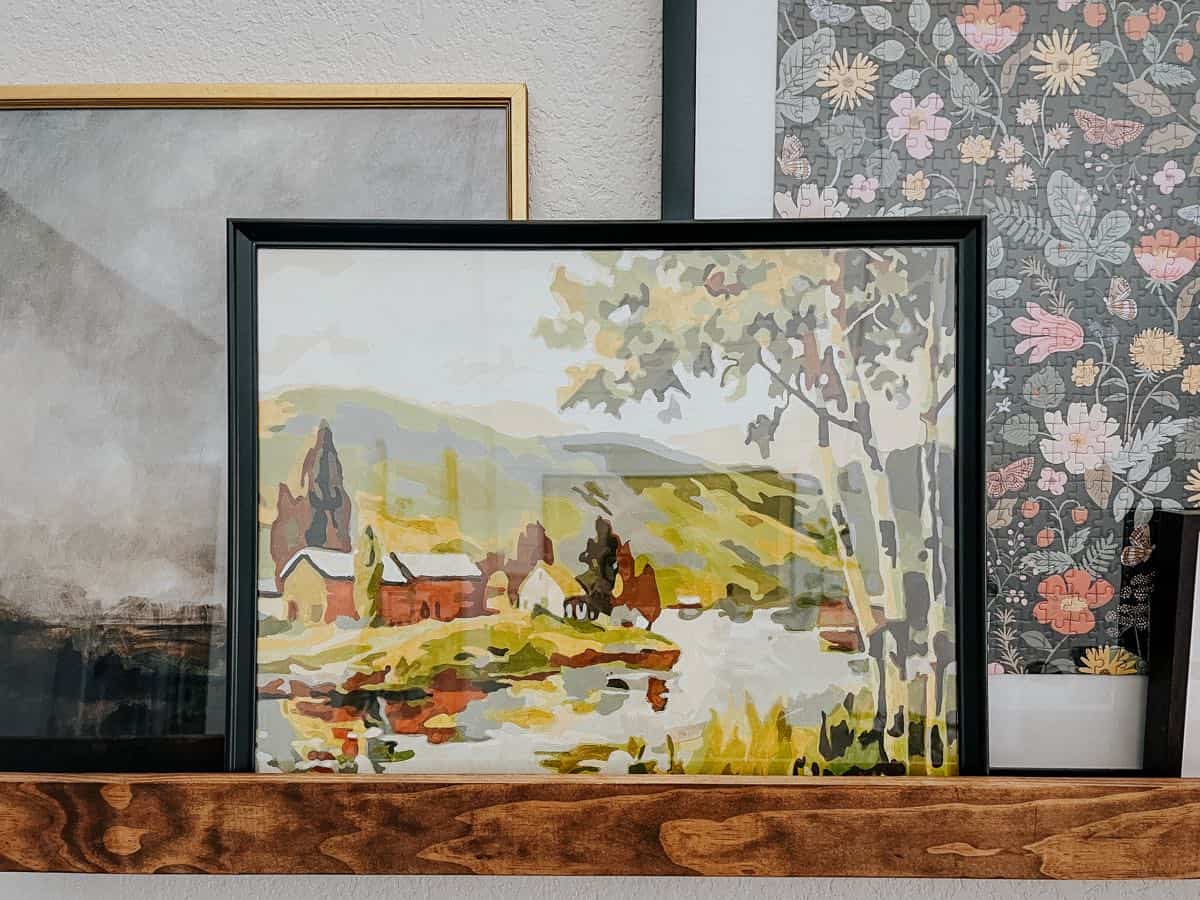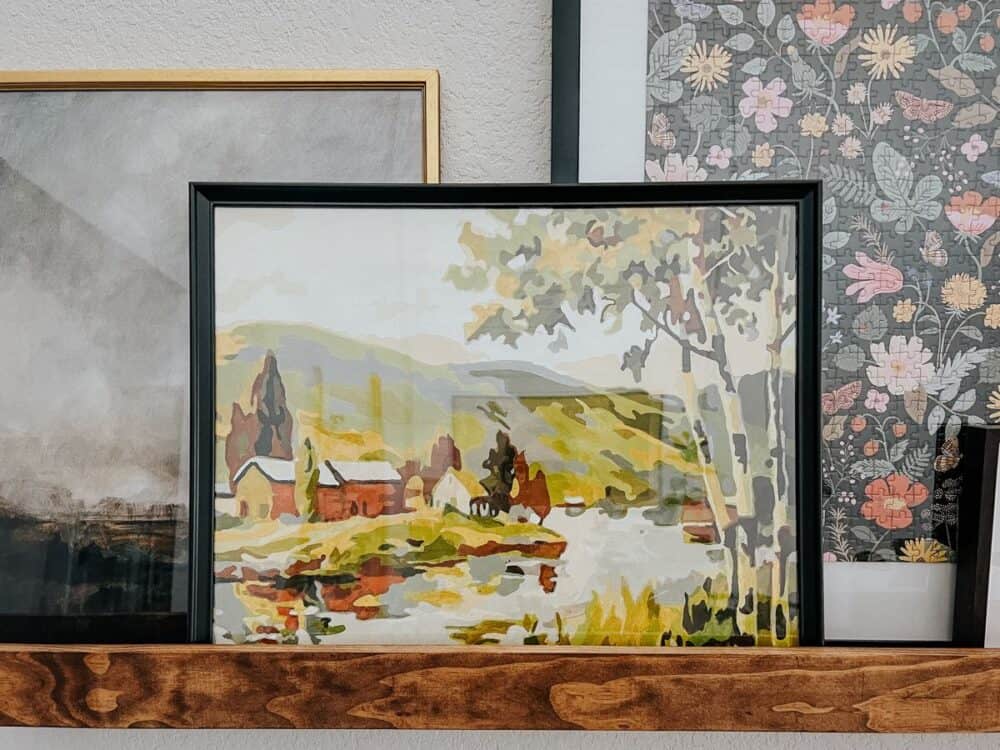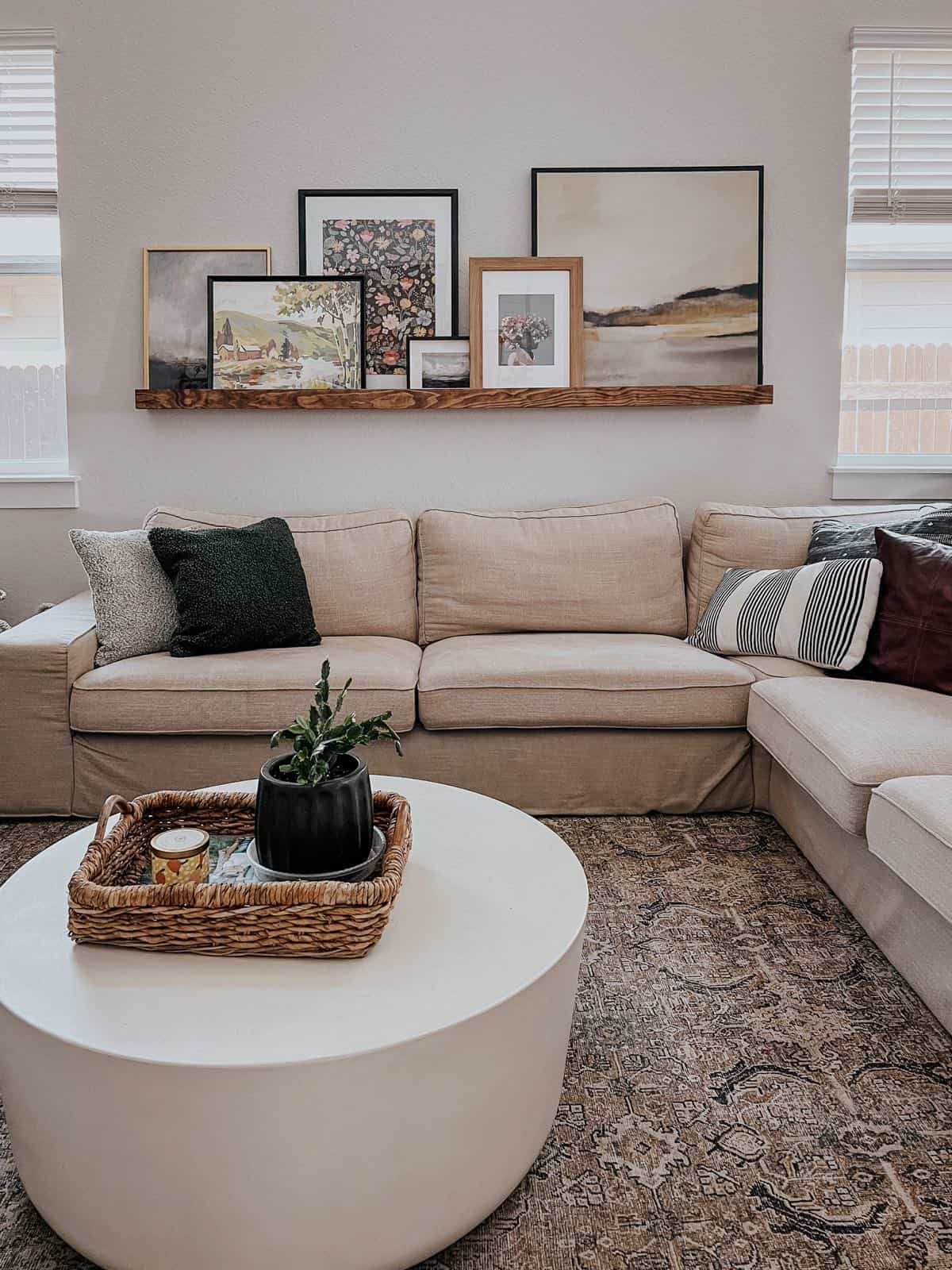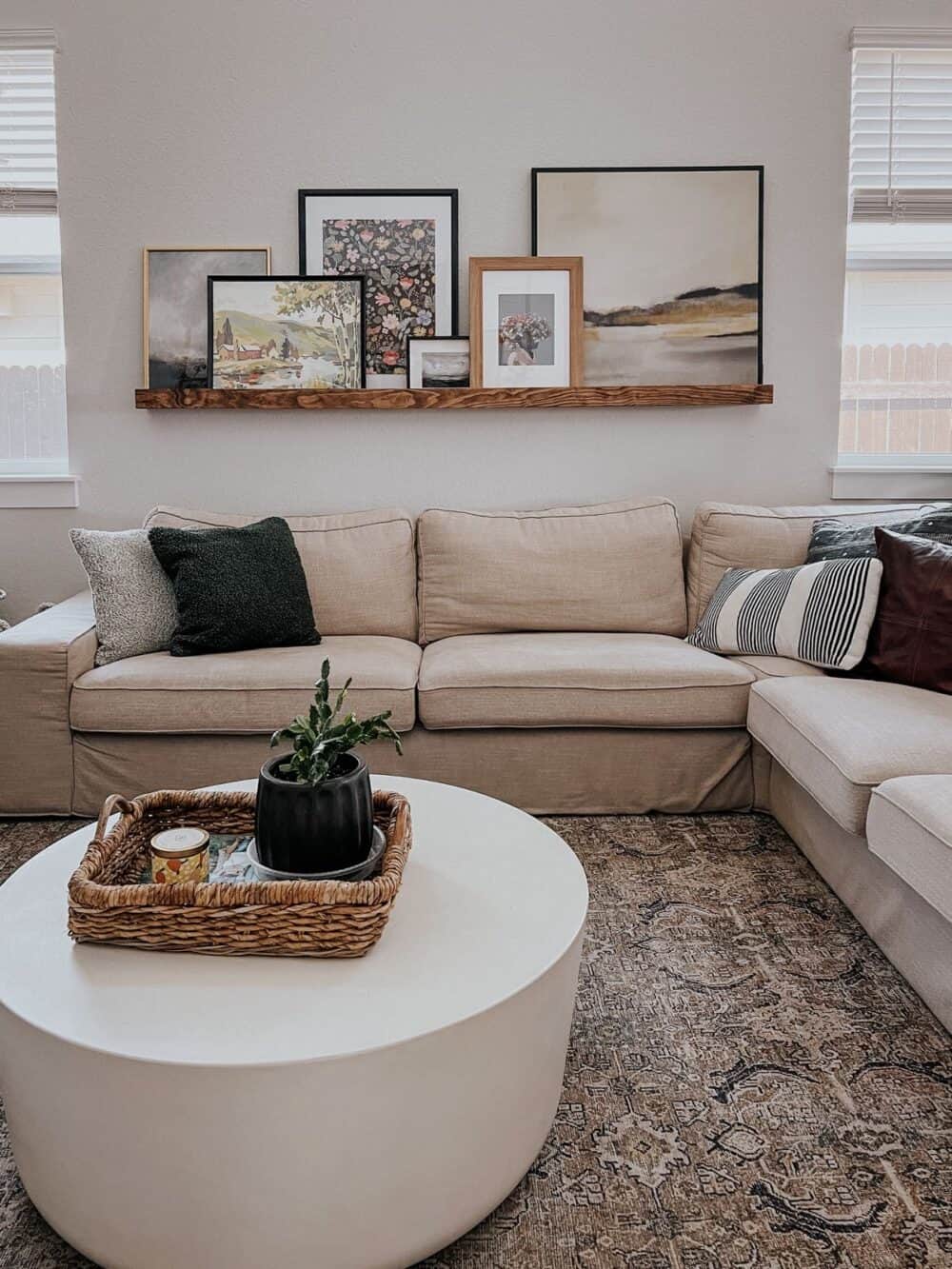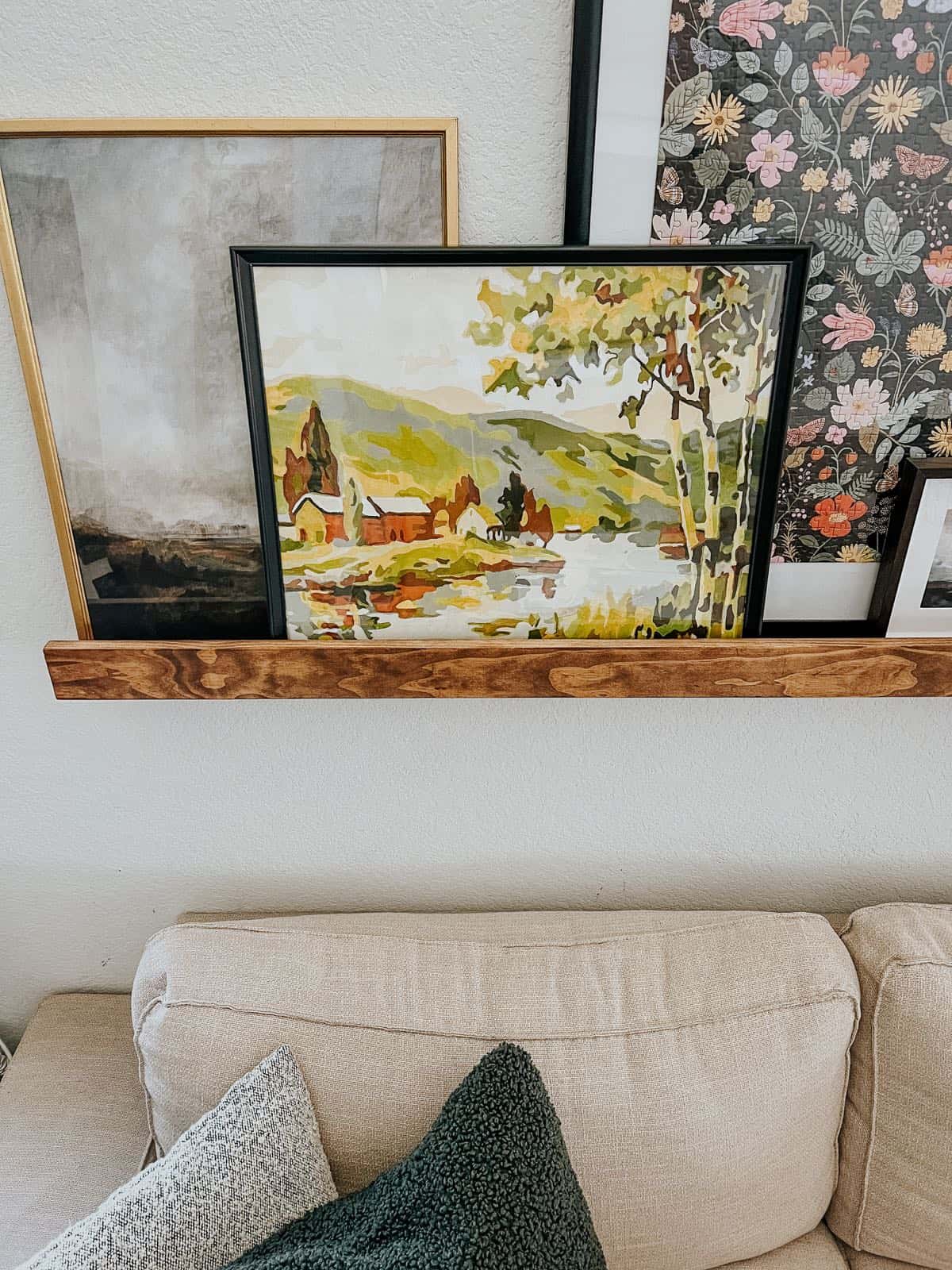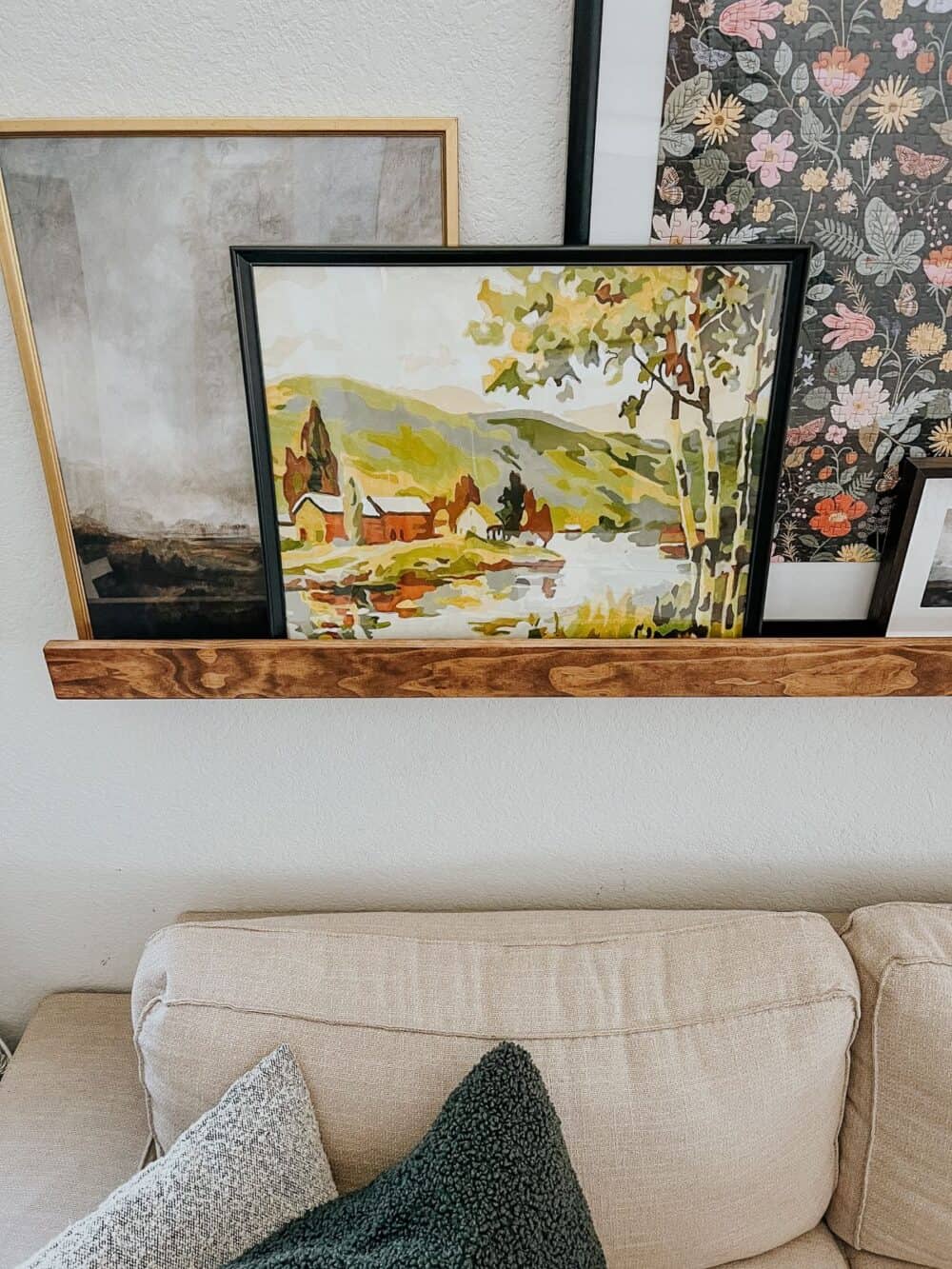 Who would've thought I could make that?! Certainly not me!
Doing this paint by number was so much fun, and I found it so relaxing. I love that it's a pretty foolproof process – even if you mess up and go outside the lines here or there, you really can't tell when it's all said and done. And, the kit comes with everything you need to get started, which makes it so easy. I loved sitting at my coffee table on Sunday afternoons, painting while I watched a movie!
I wouldn't consider myself an artsy person at all – I'm good with DIY and designing my home, but when it comes to the more crafty things like painting, I'm terrible. So, being able to paint a beautiful picture like this felt so great!
Here's a link to the paint by number I purchased. That particular seller on Etsy has tons of gorgeous paint by numbers for adults. Just be warned that shipping will take a looooong time, so be patient after you order. My only complaint about the paint by number itself is that some of the numbers are really small and if you have a cluster of really small sections next to each other, it can be hard to decipher the numbers! But, it was never enough of a problem to actually cause an issue, and the finished product turned out great!
I had originally planned on stretching it out like a traditional canvas, and even bought a little kit. But, it wasn't sized appropriately for my frame and I was really antsy to just get it done and up! So, instead of making my own canvas frame I decided to put it a plain ol' frame for now. I actually really love how it looks! I may end up stretching it eventually, but for now it makes me smile like this. So, it works for me!
Of course, the paint by number I purchased is not even close to the only option out there. There are dozens and dozens of gorgeous paint by number kits for adults out there! I've had the most luck shopping for them on Etsy, but you have to be willing to wait a while for shipping. Amazon also has a pretty solid selection, of course with faster shipping.
I've rounded up a few favorite options from both places below. Not gonna lie, I'm tempted to buy every one of them for myself!
Paint by number kits for adults: 14 gorgeous options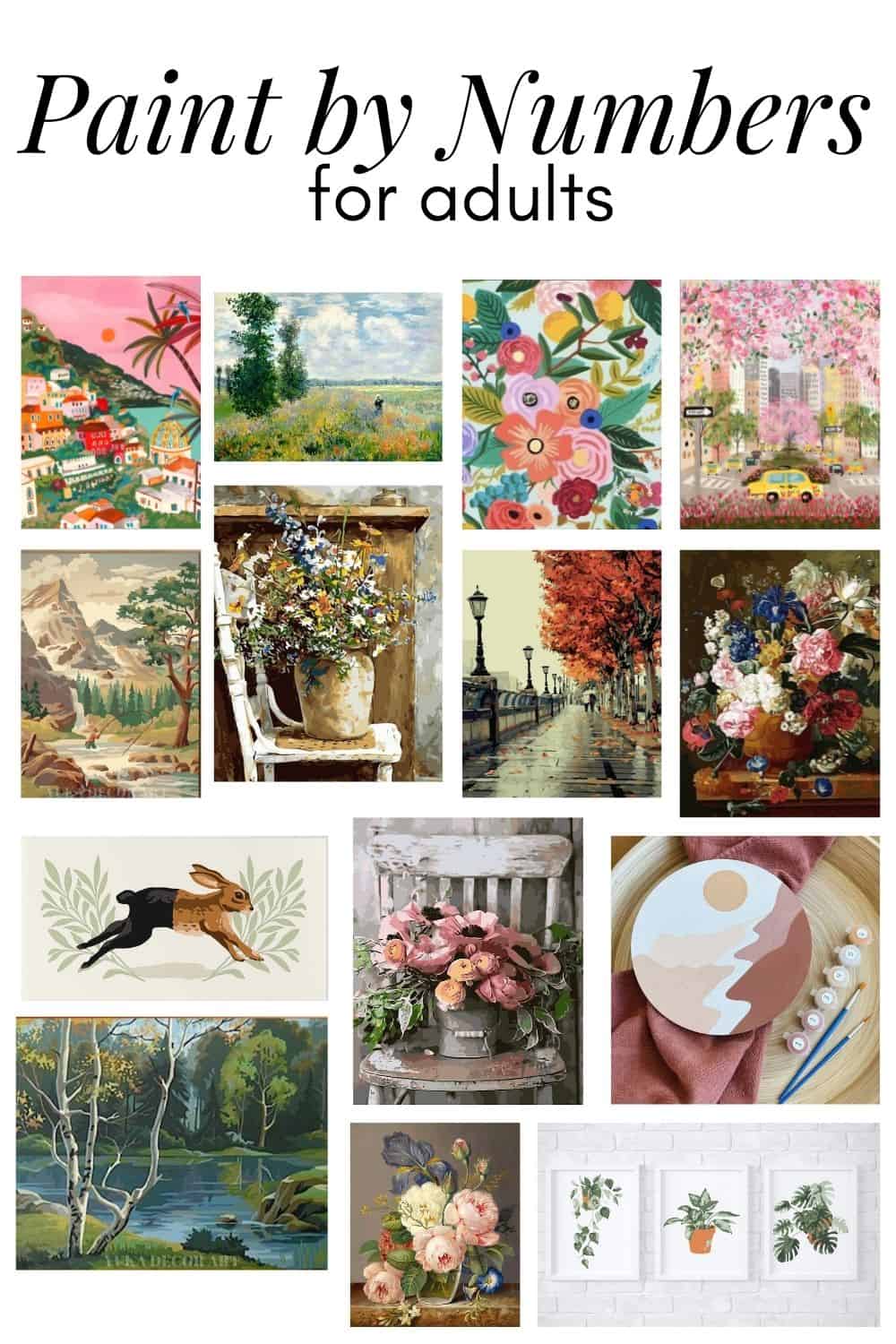 I might have a problem because I've already decided I'd love to do another one…I have a feeling I'm quickly going to turn into a paint by number addict!
If you decide to try out a paint by number for yourself, be sure to tag me on Instagram when you share it. I LOVE seeing your progress!